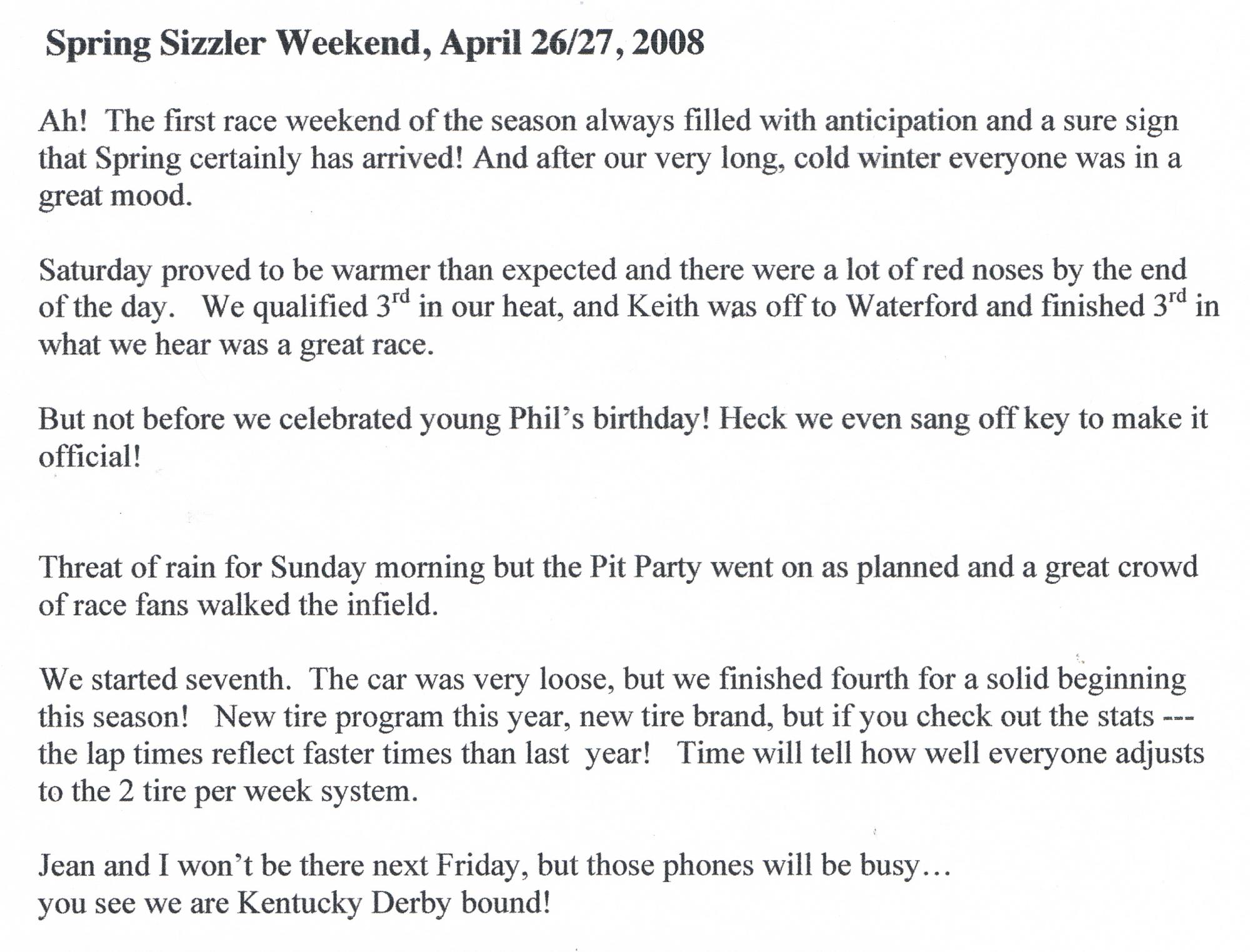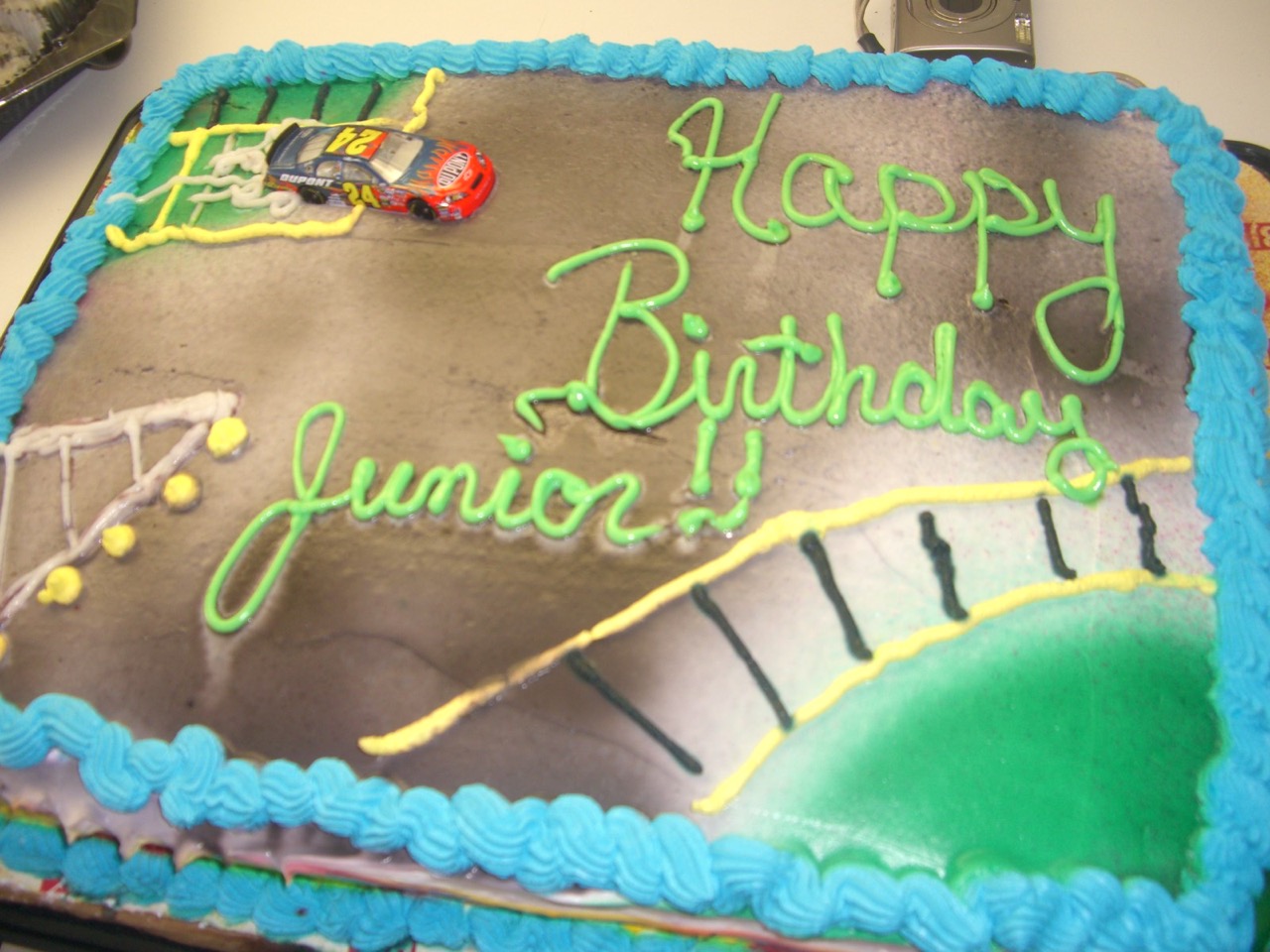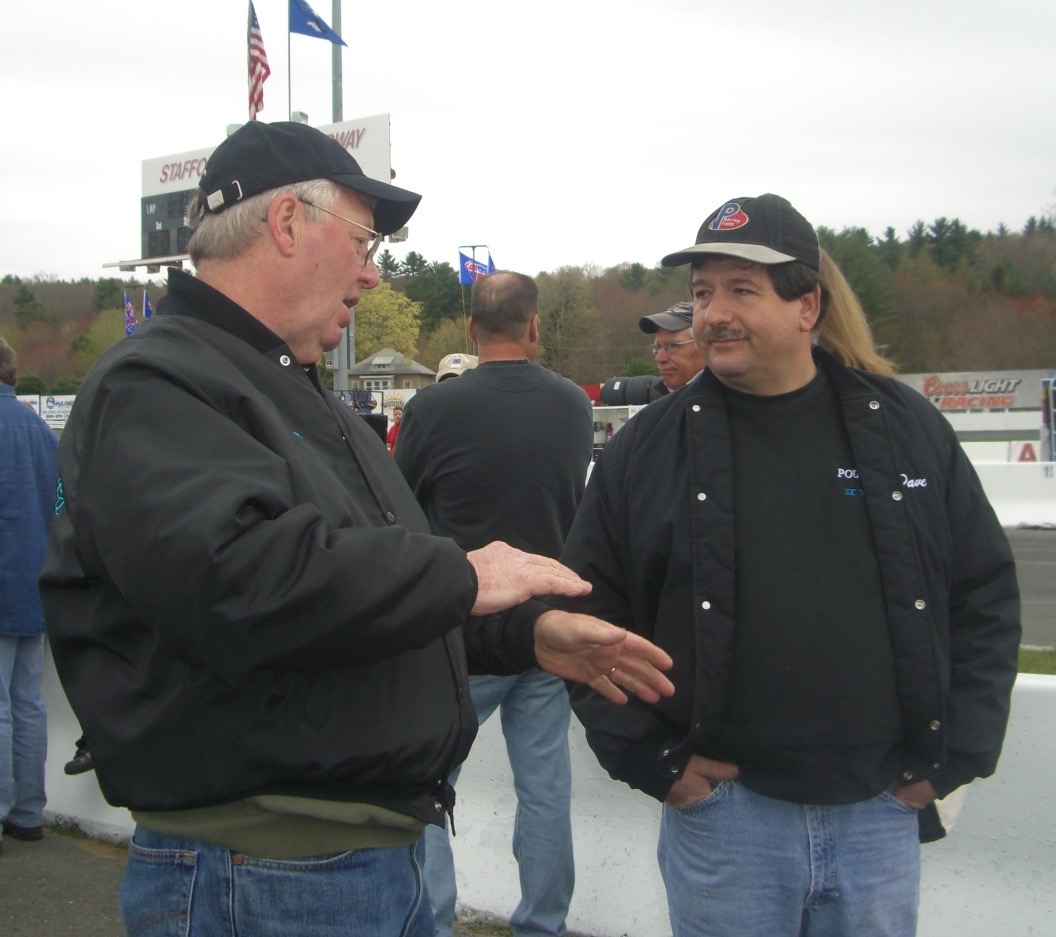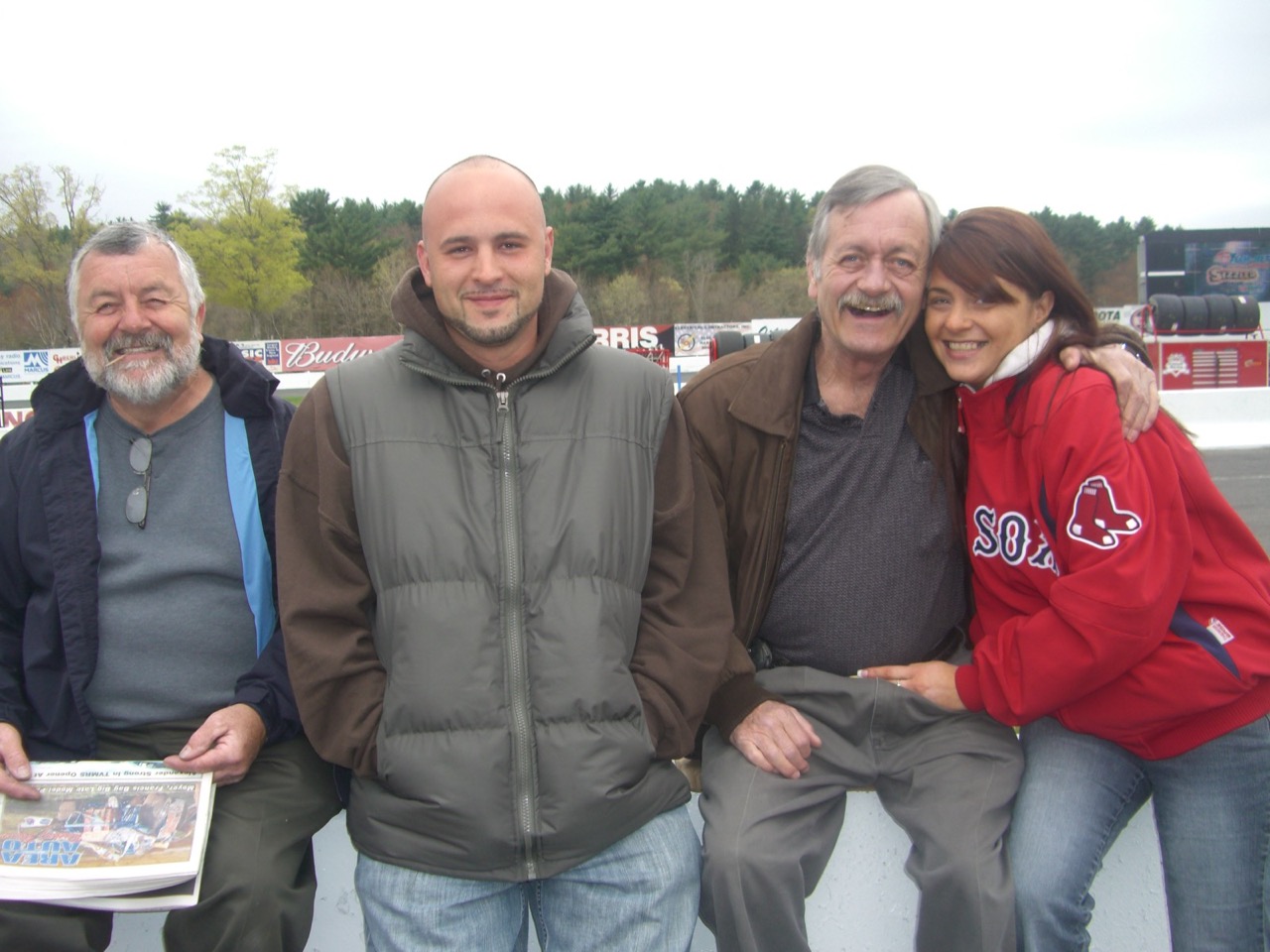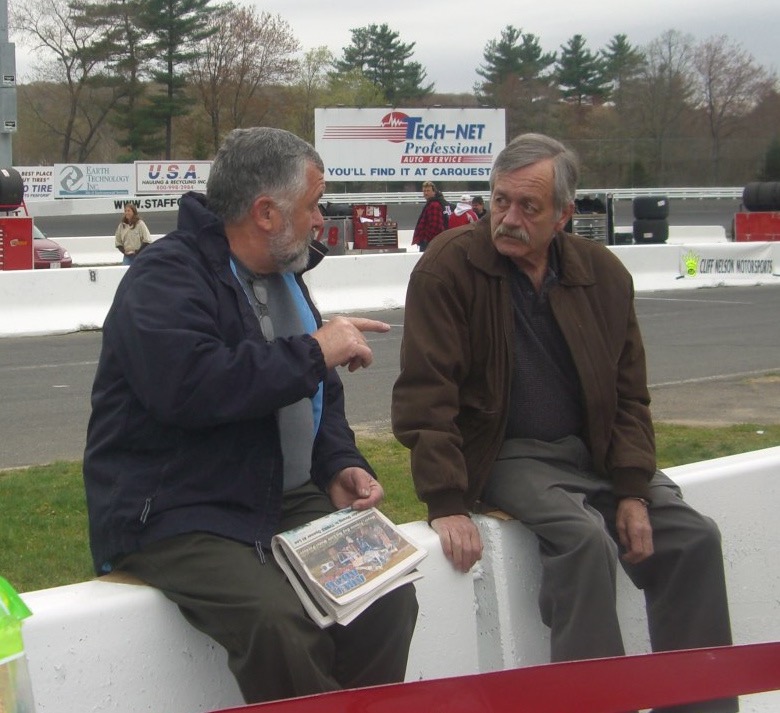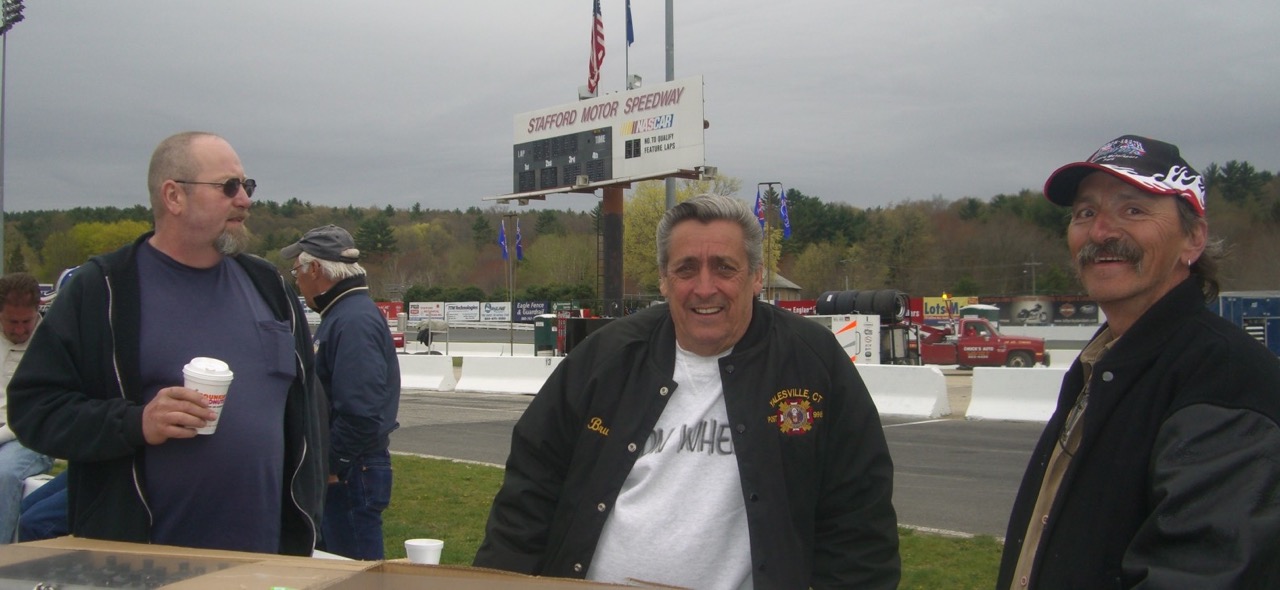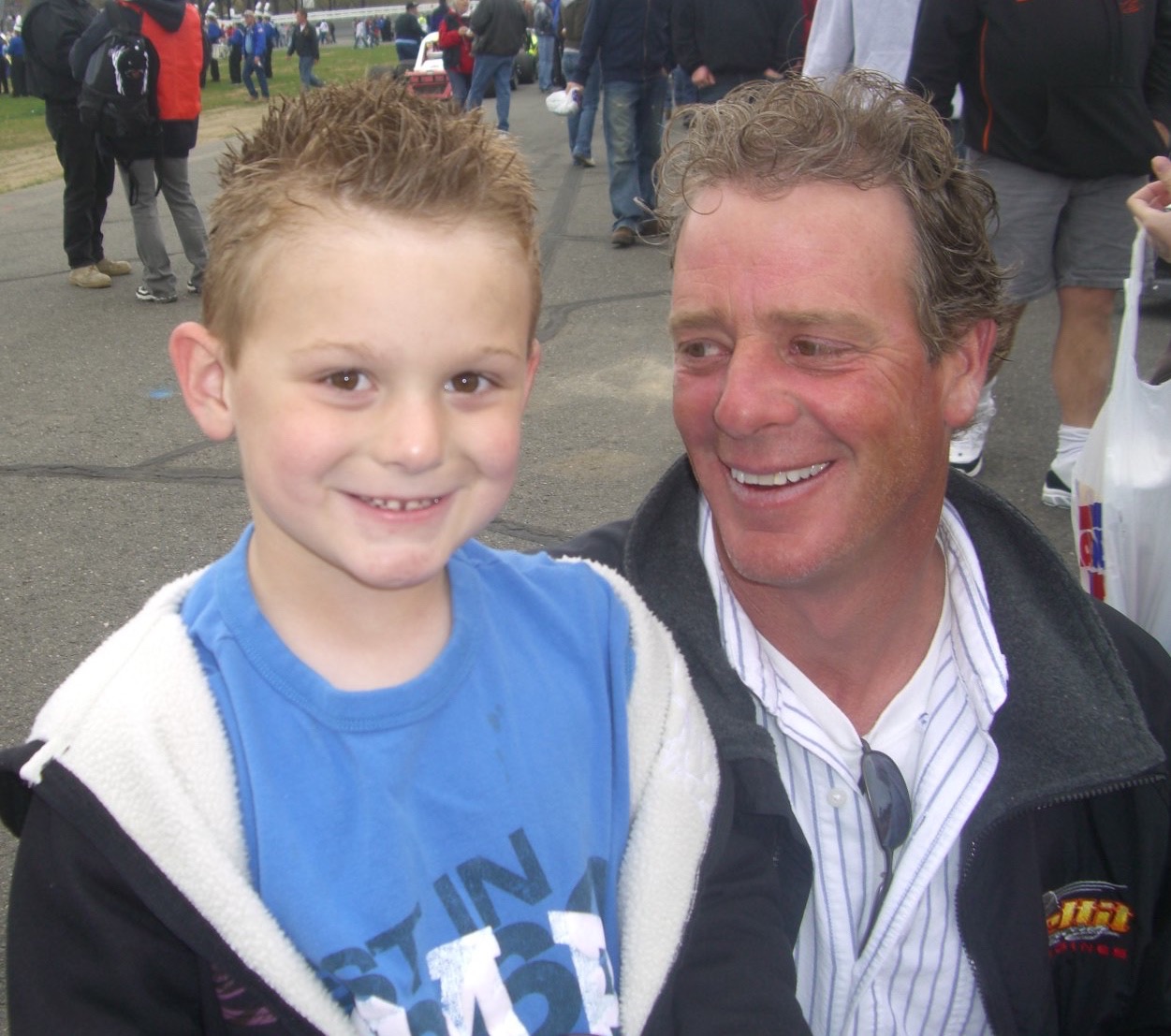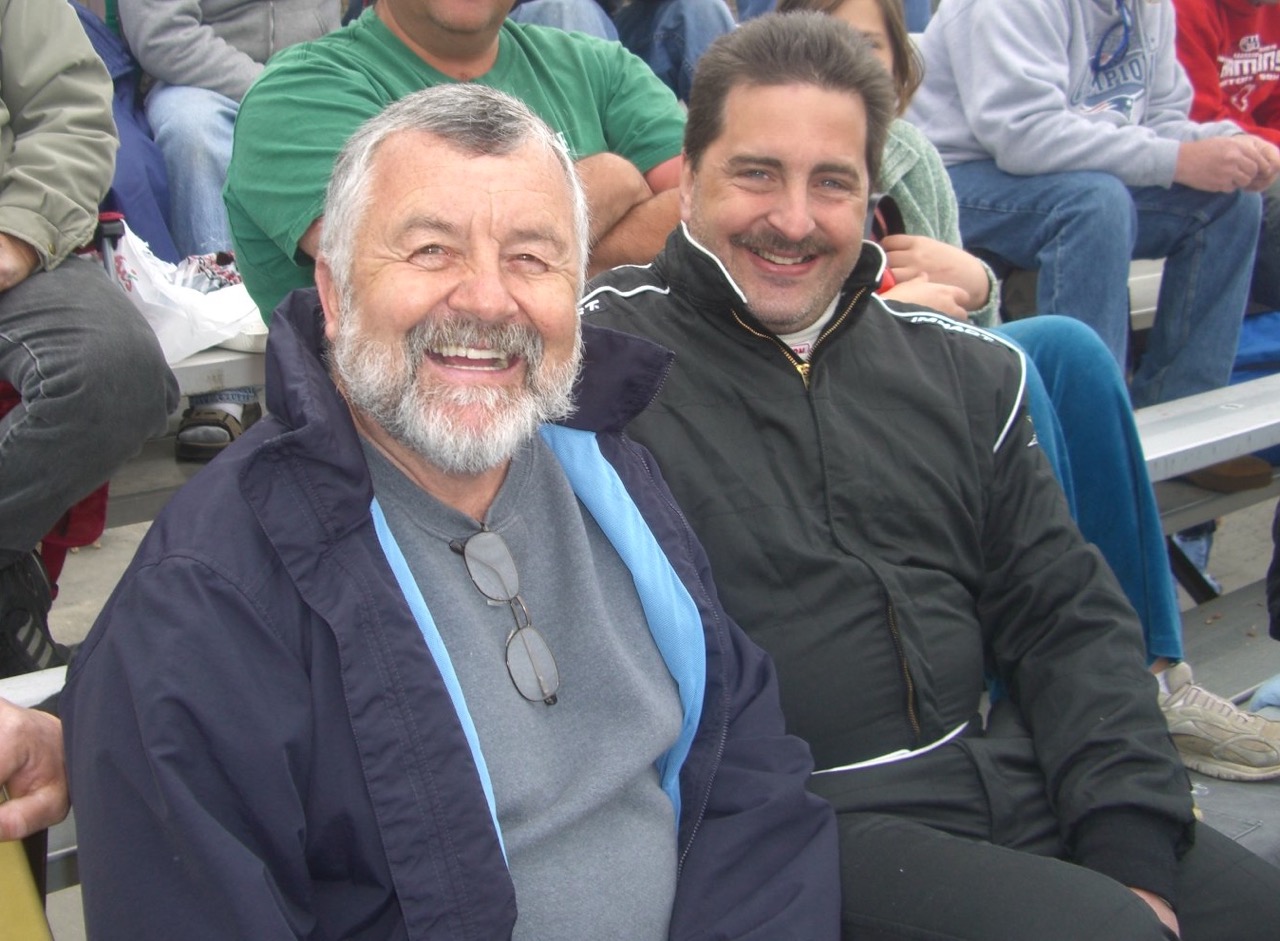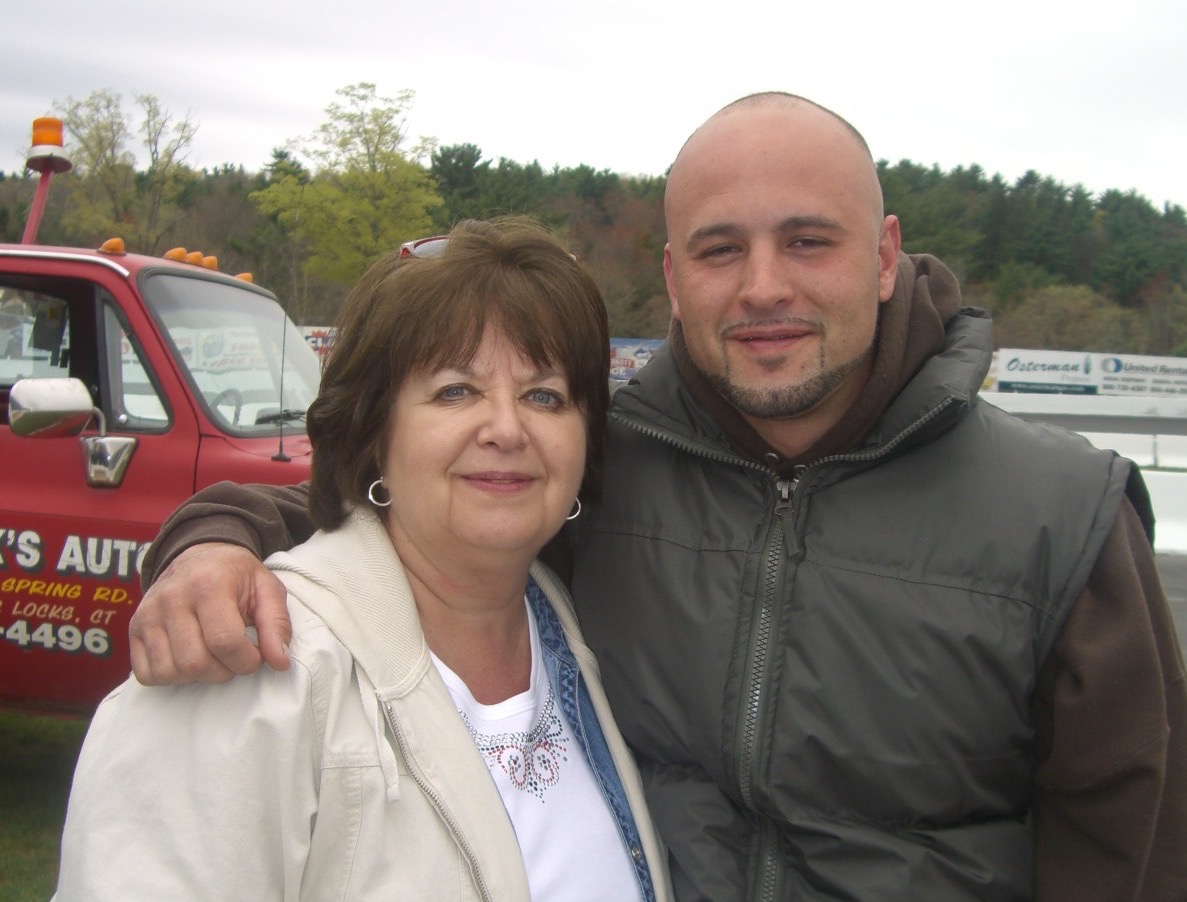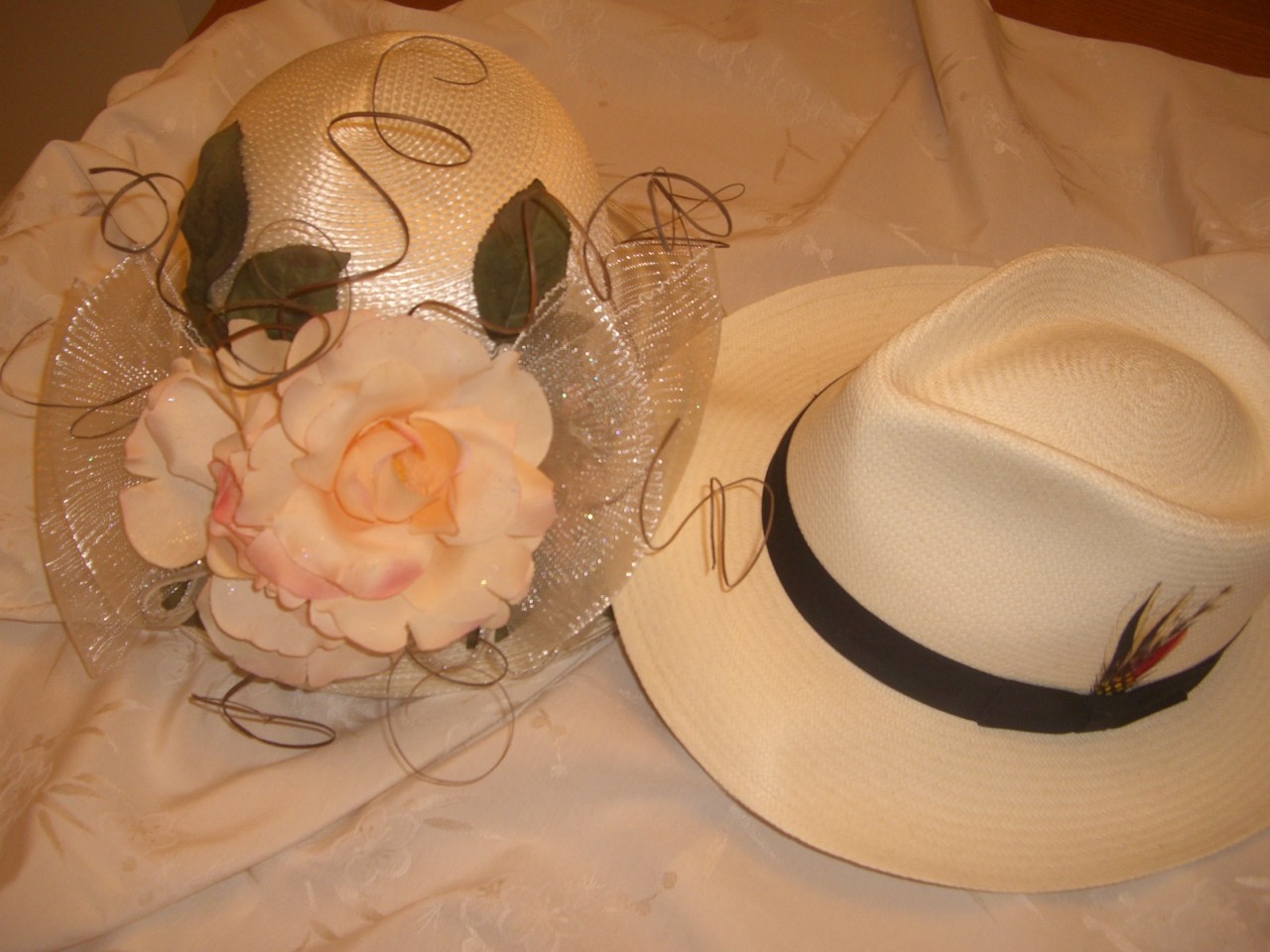 It had been on our 'bucket list' for many years and it was everything we hoped it would be. From the perfect Bed and Breakfast and the gorgeous grounds, yes, the grass is greener in Kentucky in May, to the excitement of Churchill Downs, our private box and visiting the city, one to always remember. (bp 2015)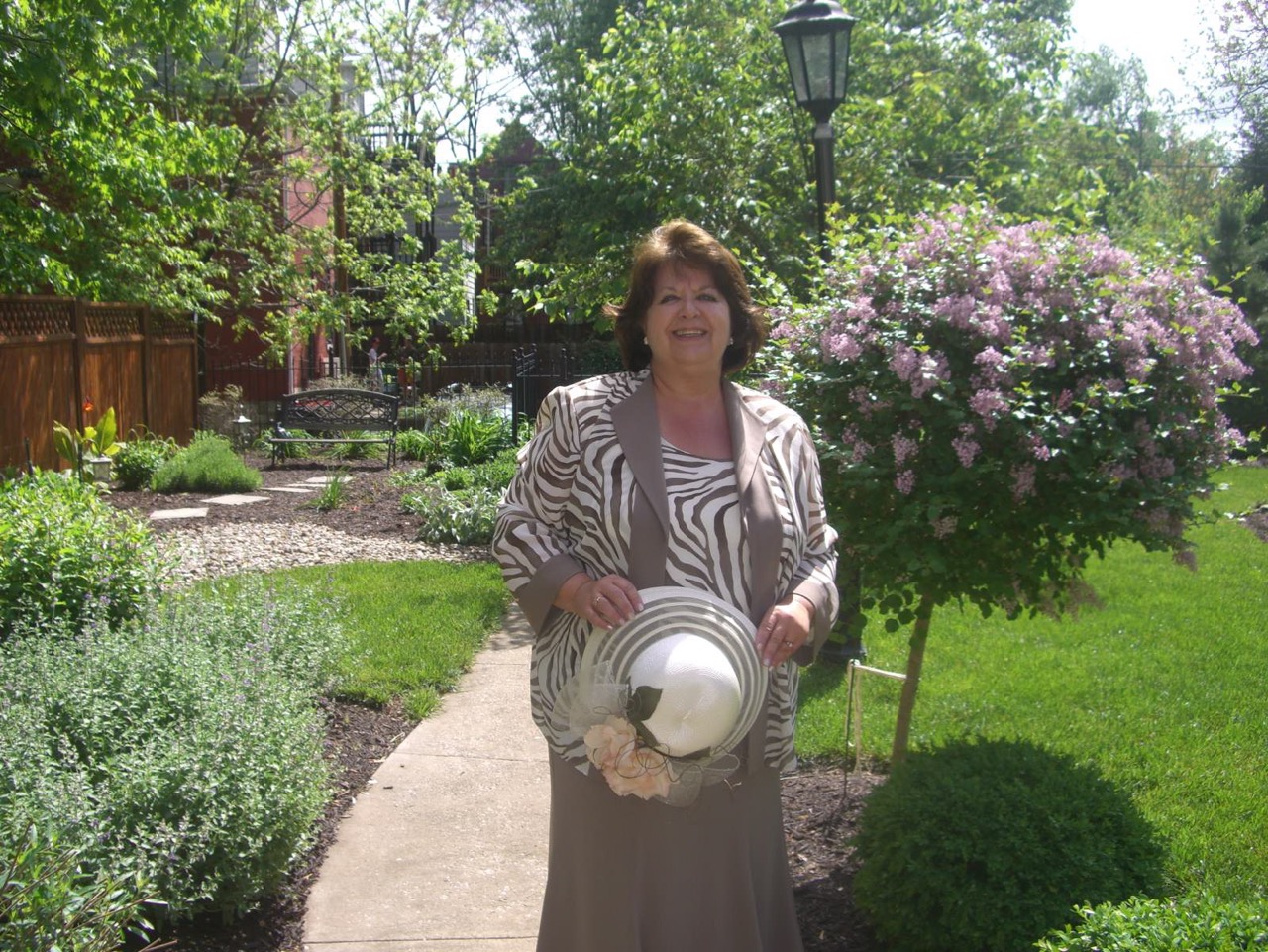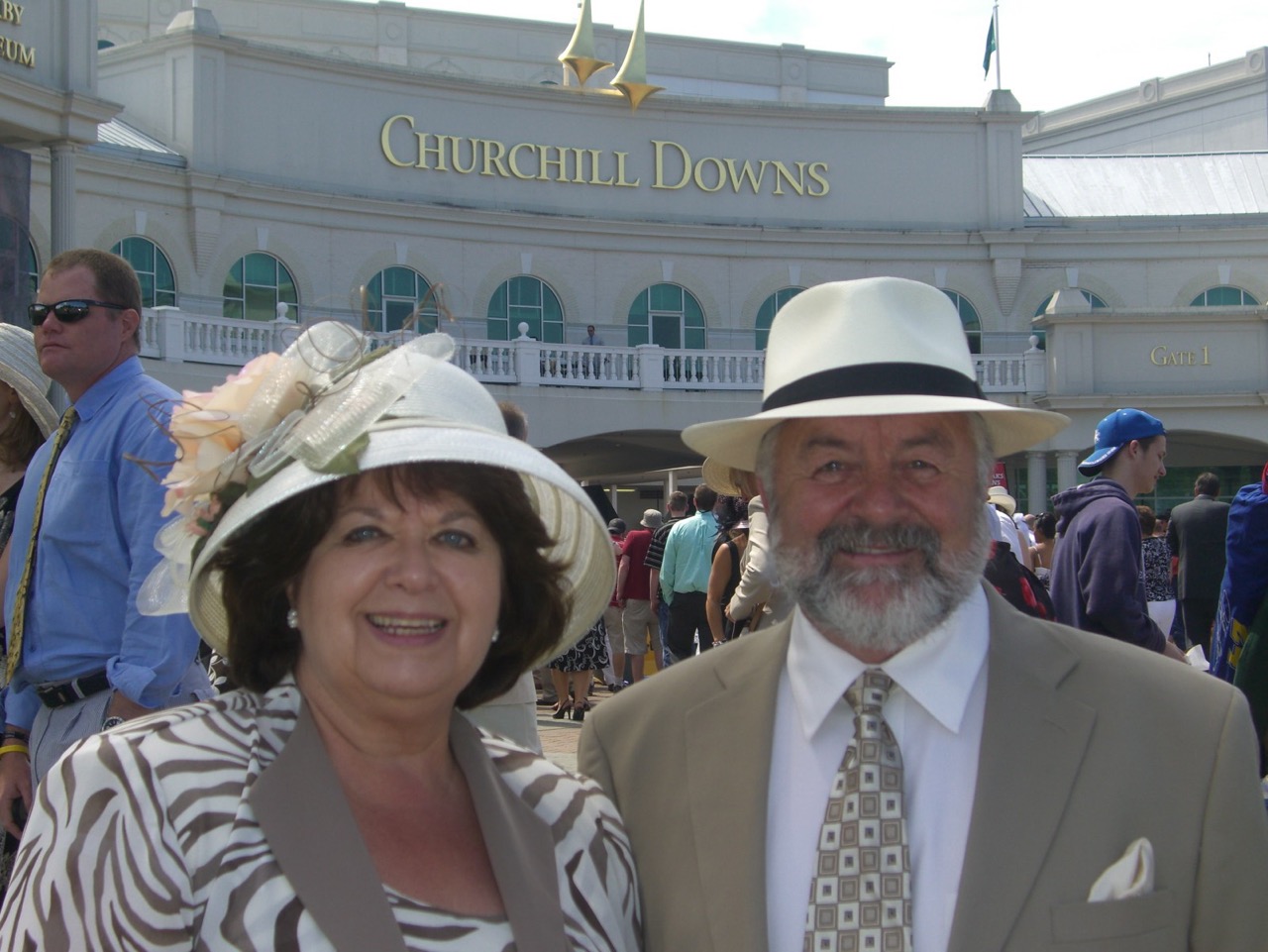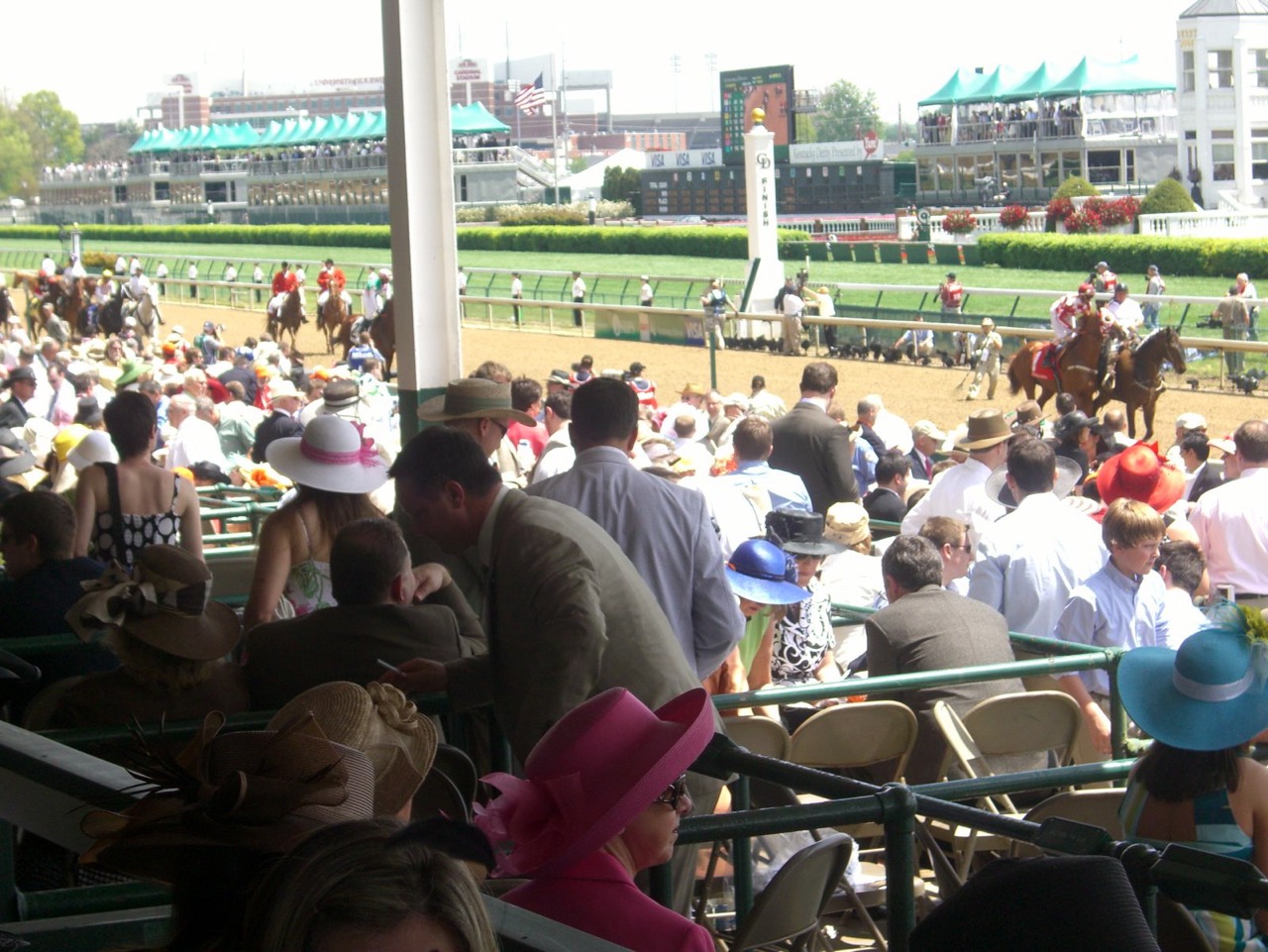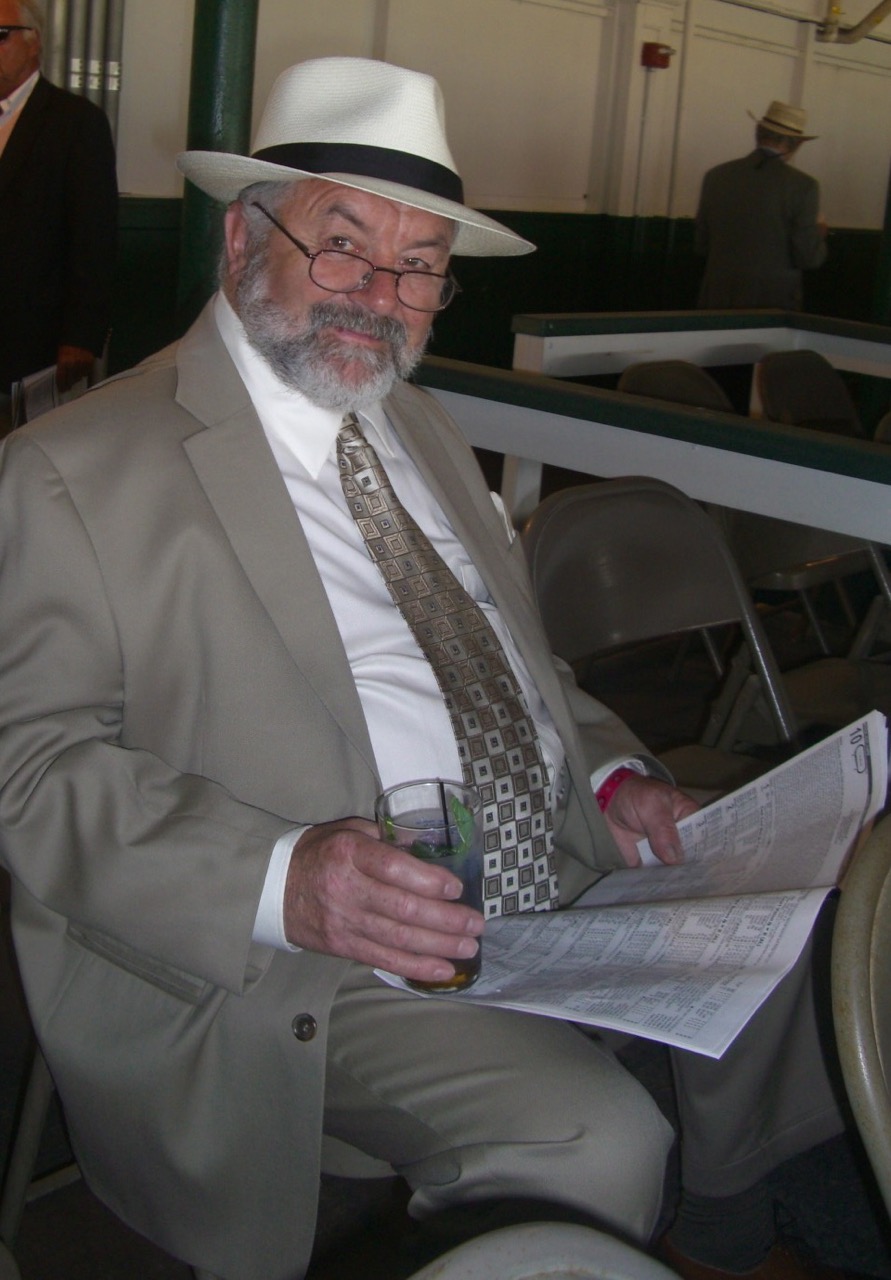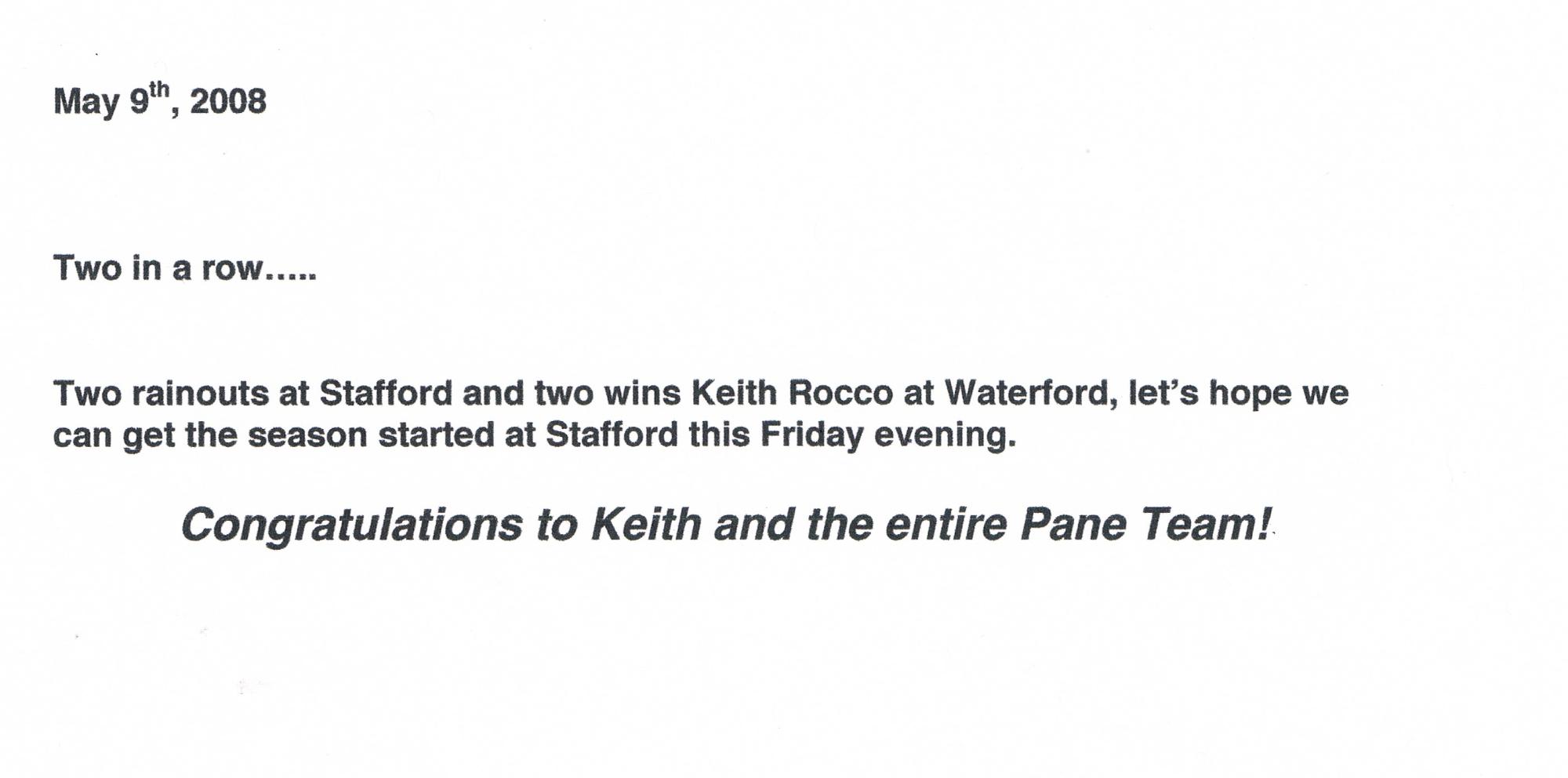 May 15, 2008 - Cannot find any news history but from the photos associated with that date, it appears it was not a good night.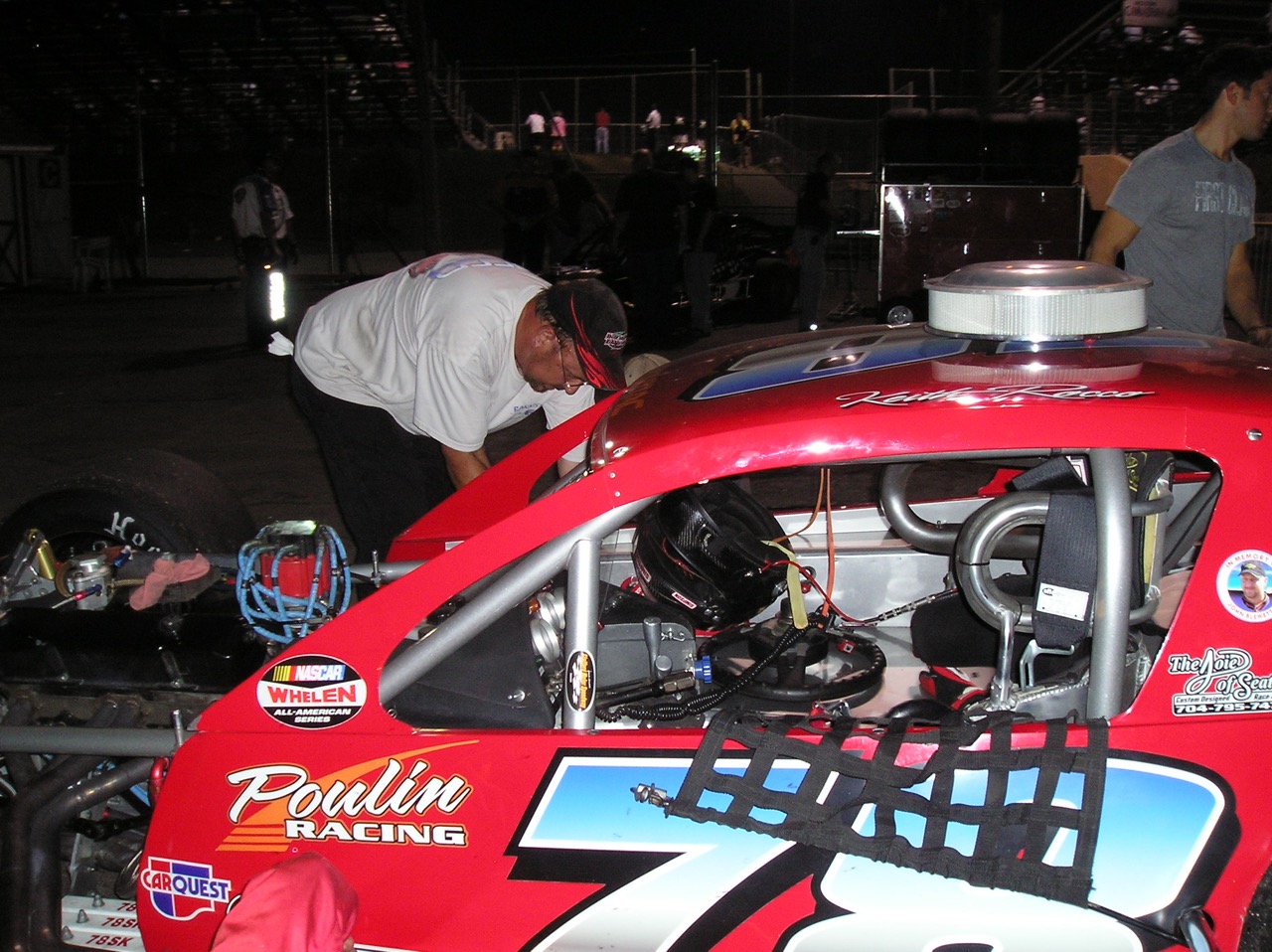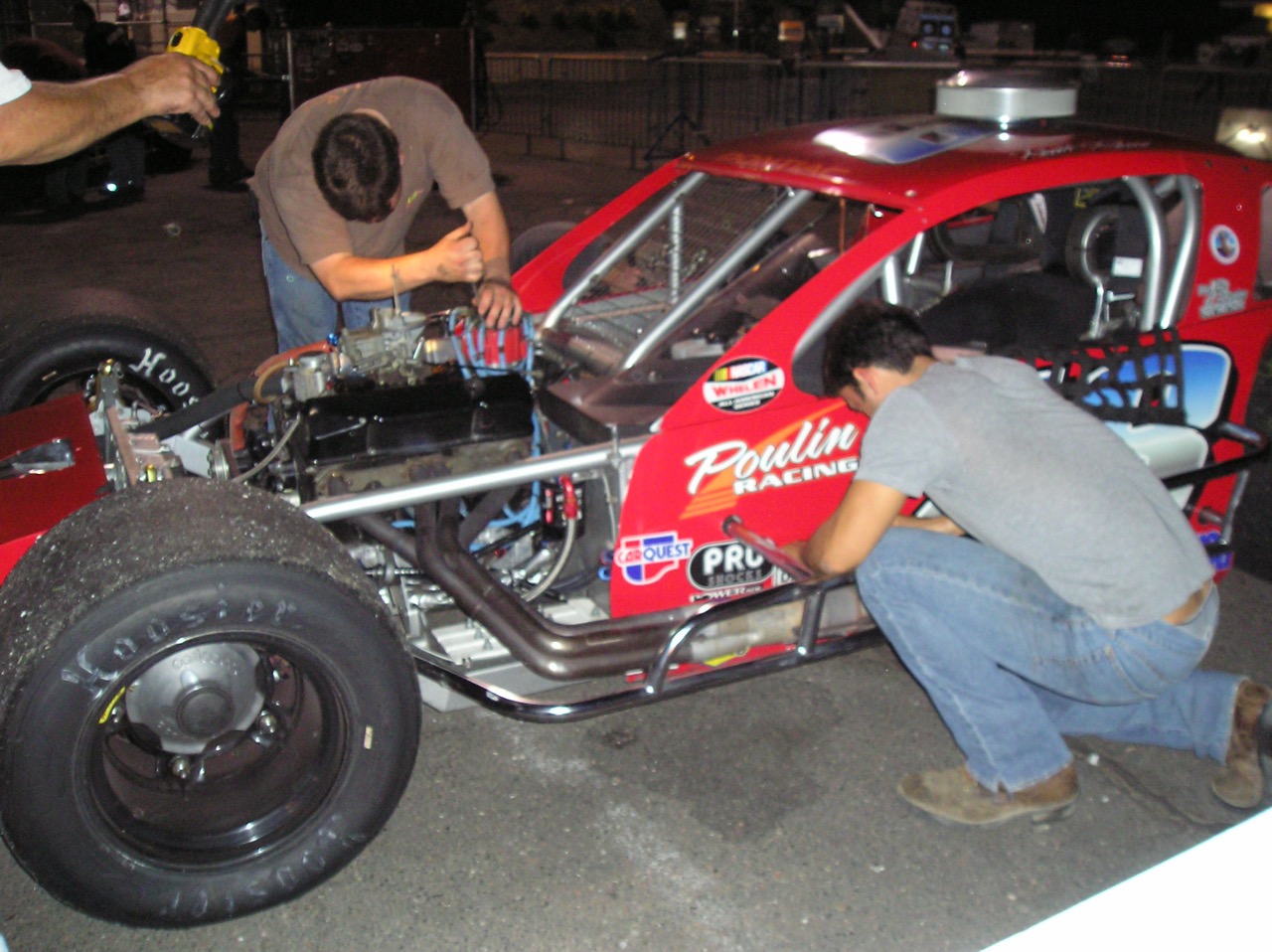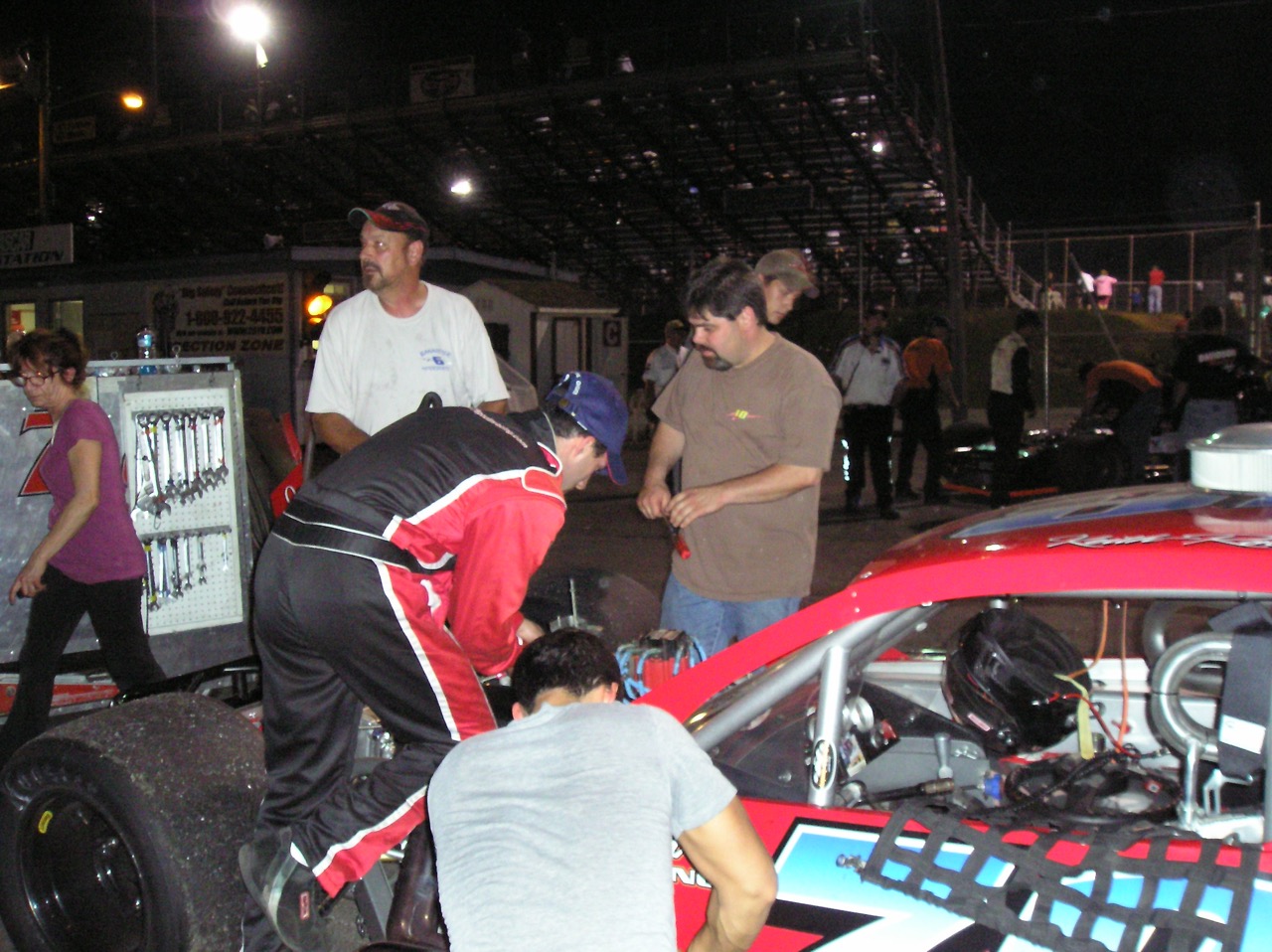 This tired team put it back together so that it would fit in the hauler.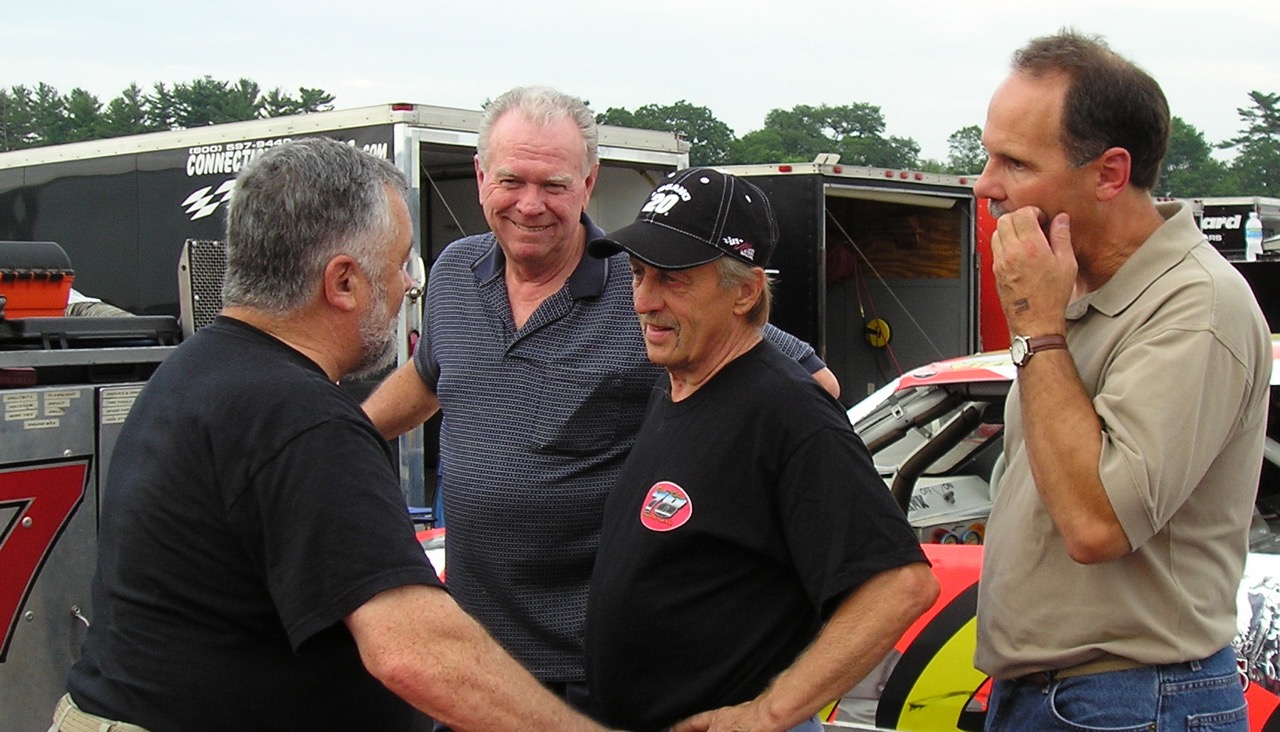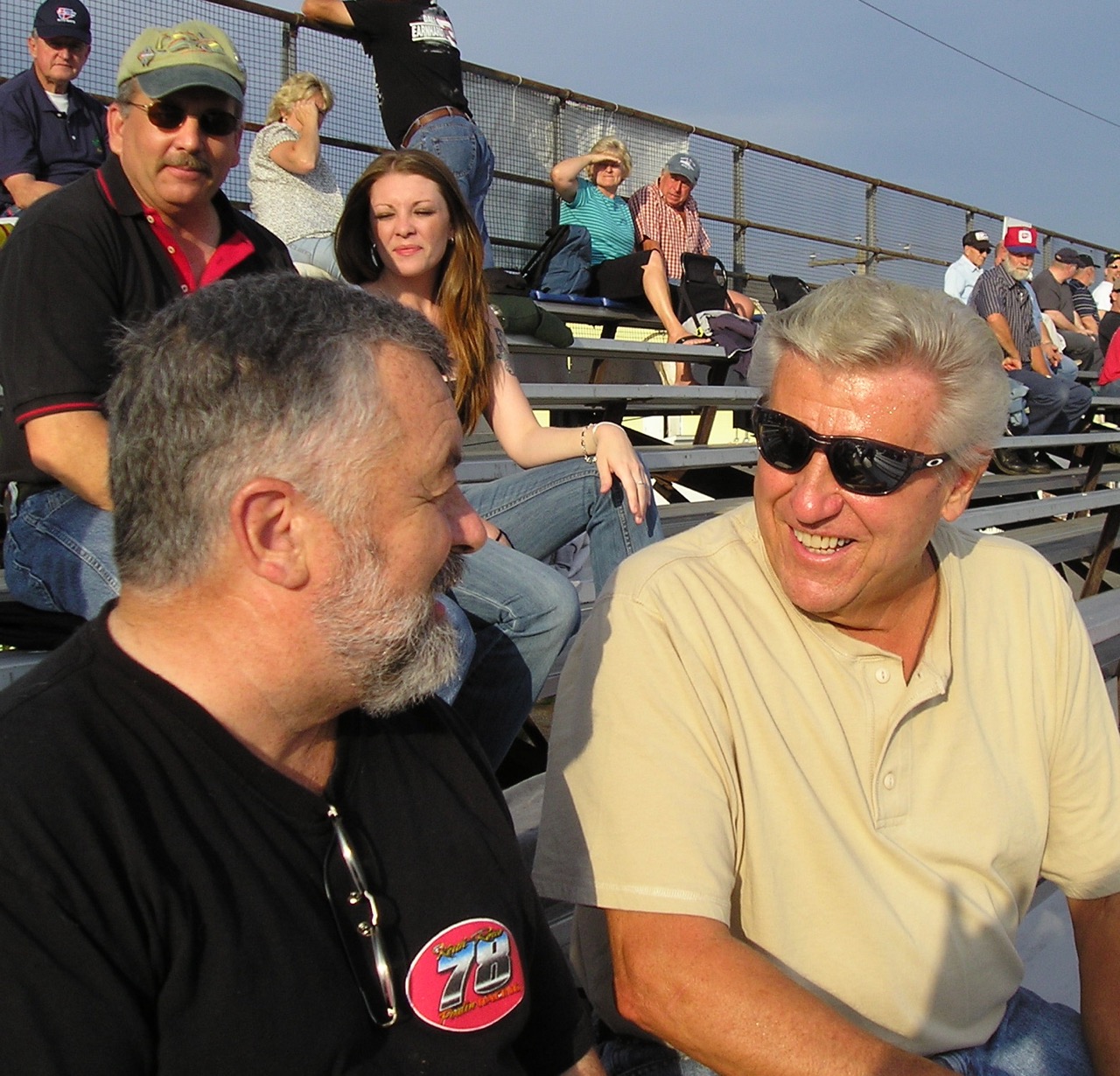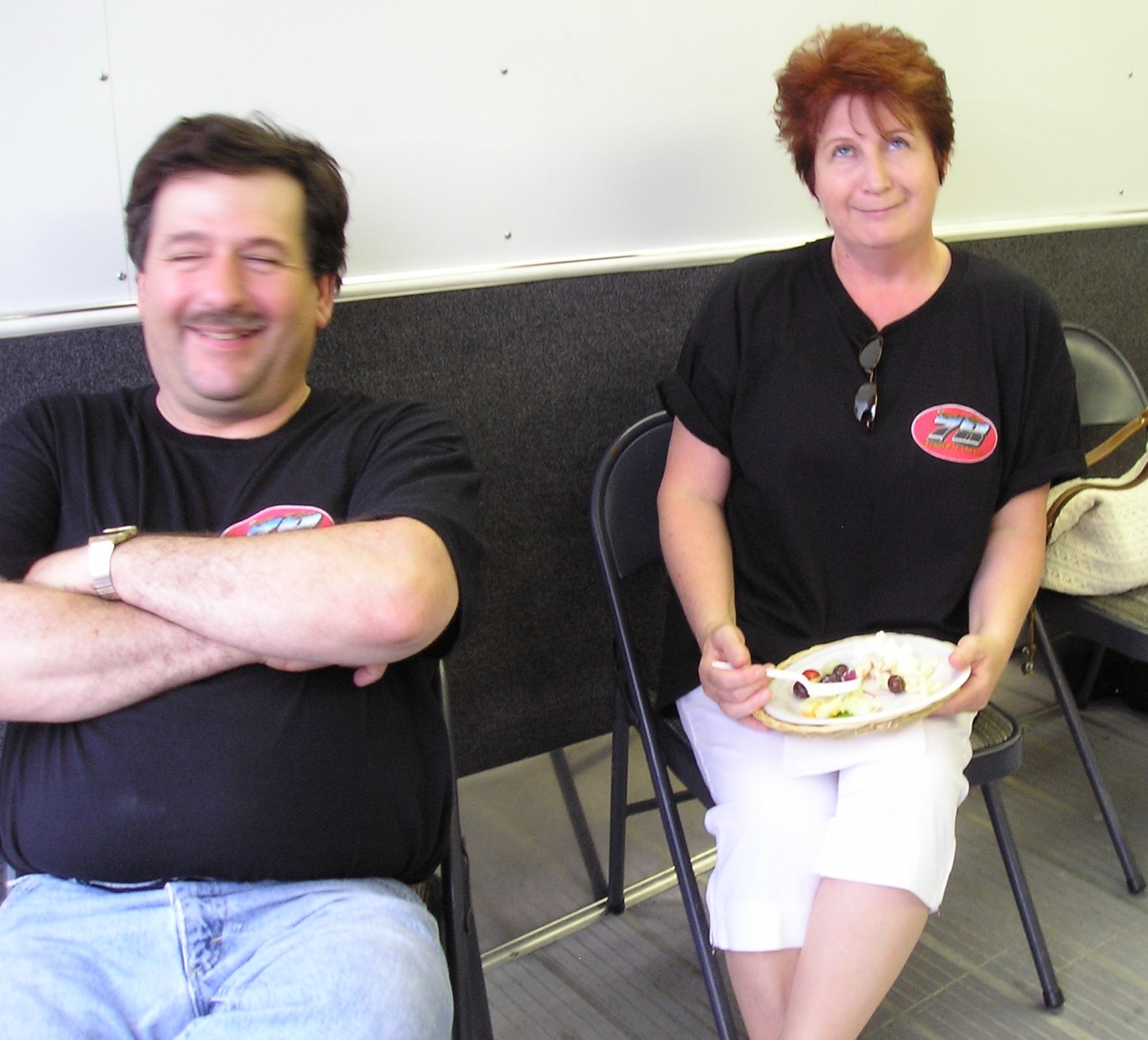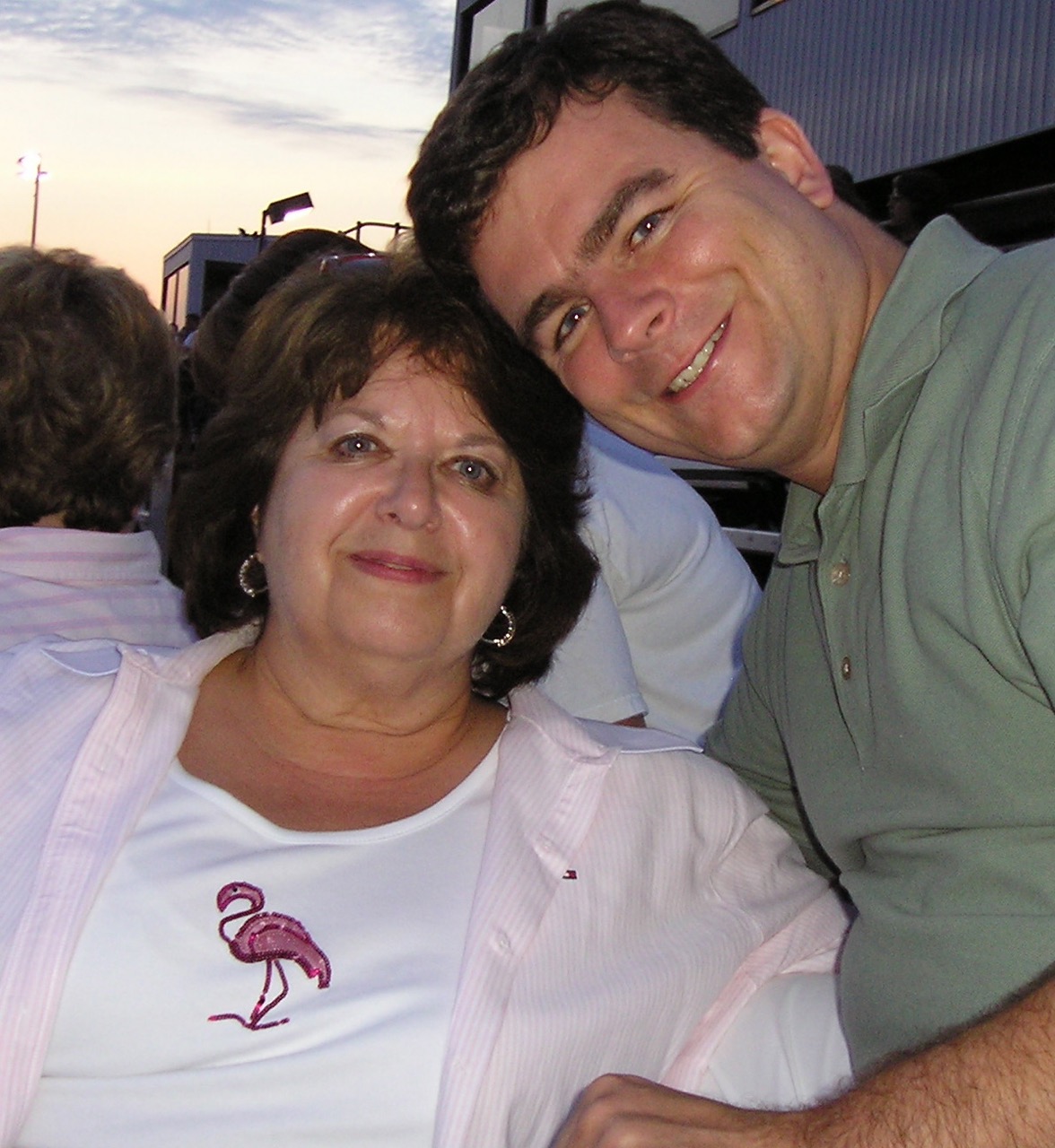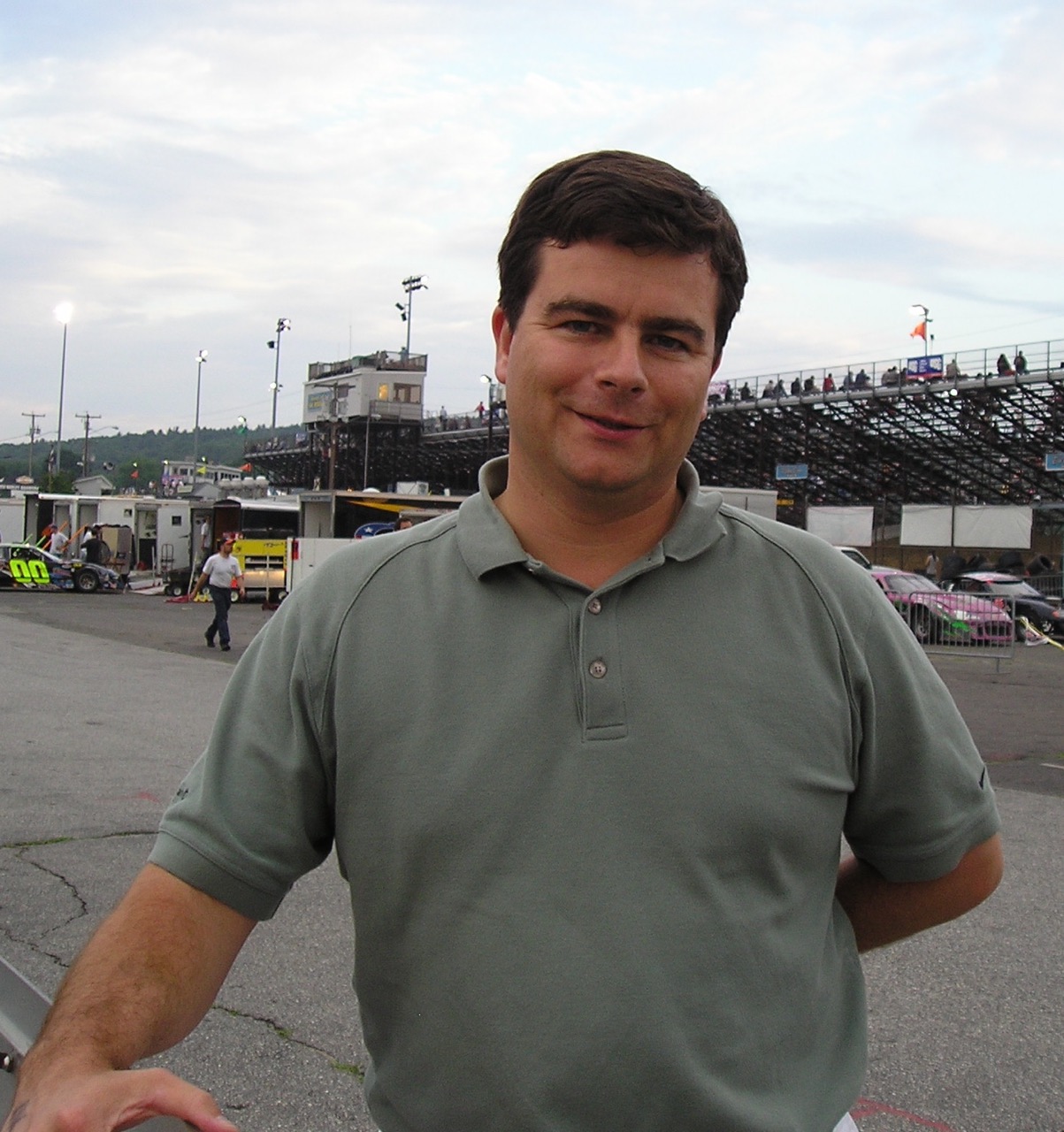 It was not all bad...when we get our favorite visitors!
May 23, 2008 thru July - There is a gap with some missing photos and some missing news. Don't know what happened to my photo file, suspect a camera switch with no downloads.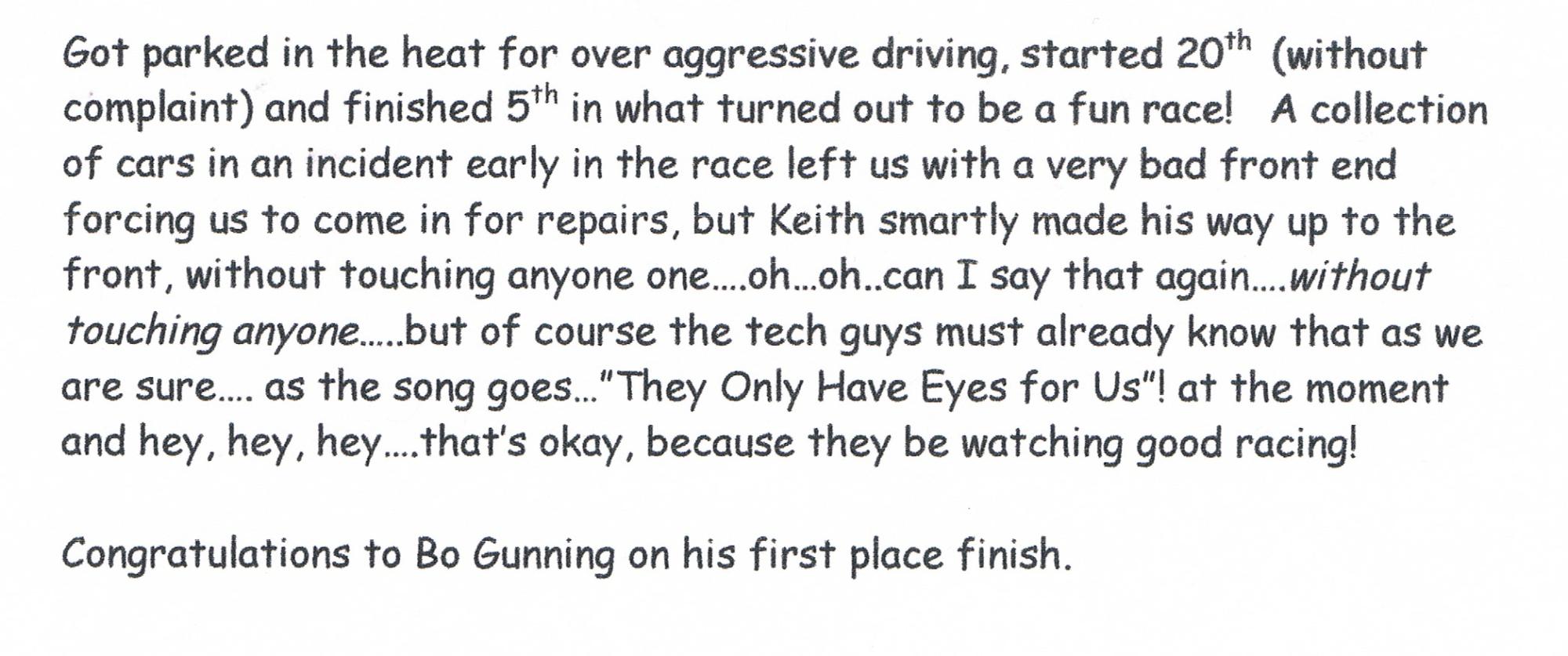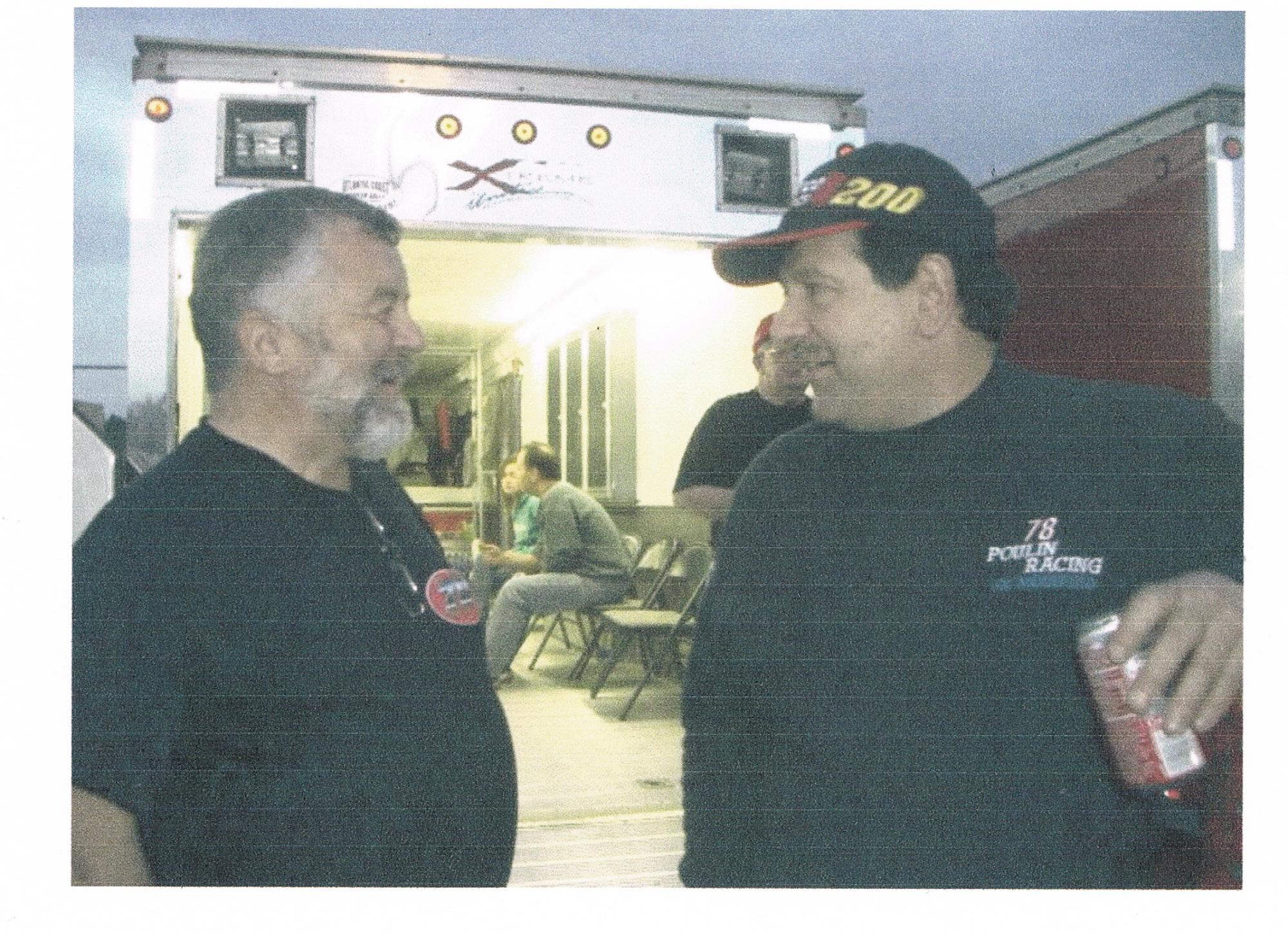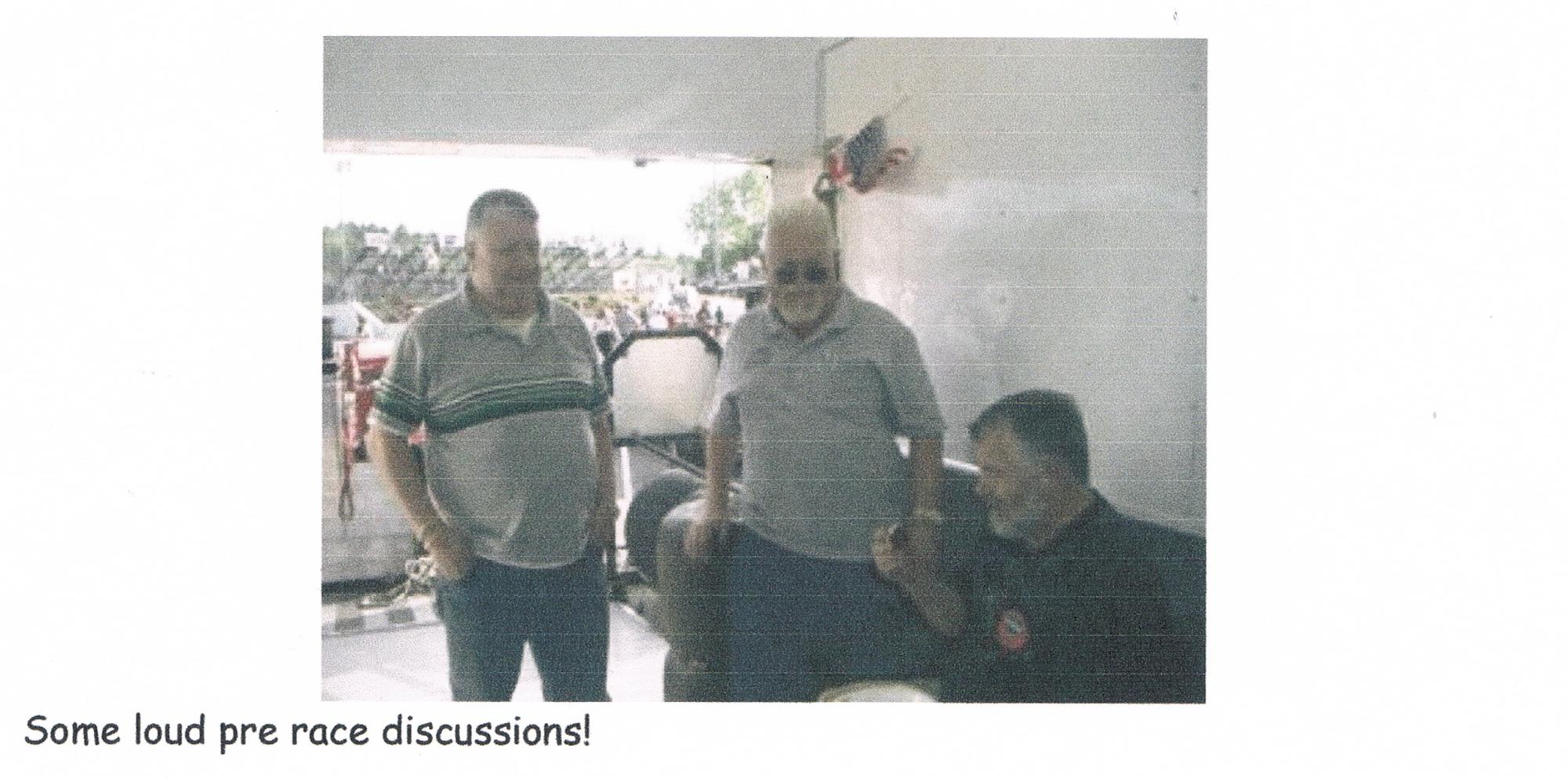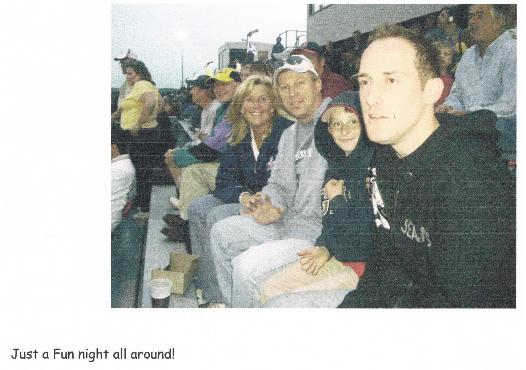 Sadly, we began this season without Marcel, who we lost on November 11, 2007. He will always be with us in spirit, our hearts still ache. He supported our adventure in both snowmobiling and auto racing. We hope he has watched us go on and know he has protected us every day.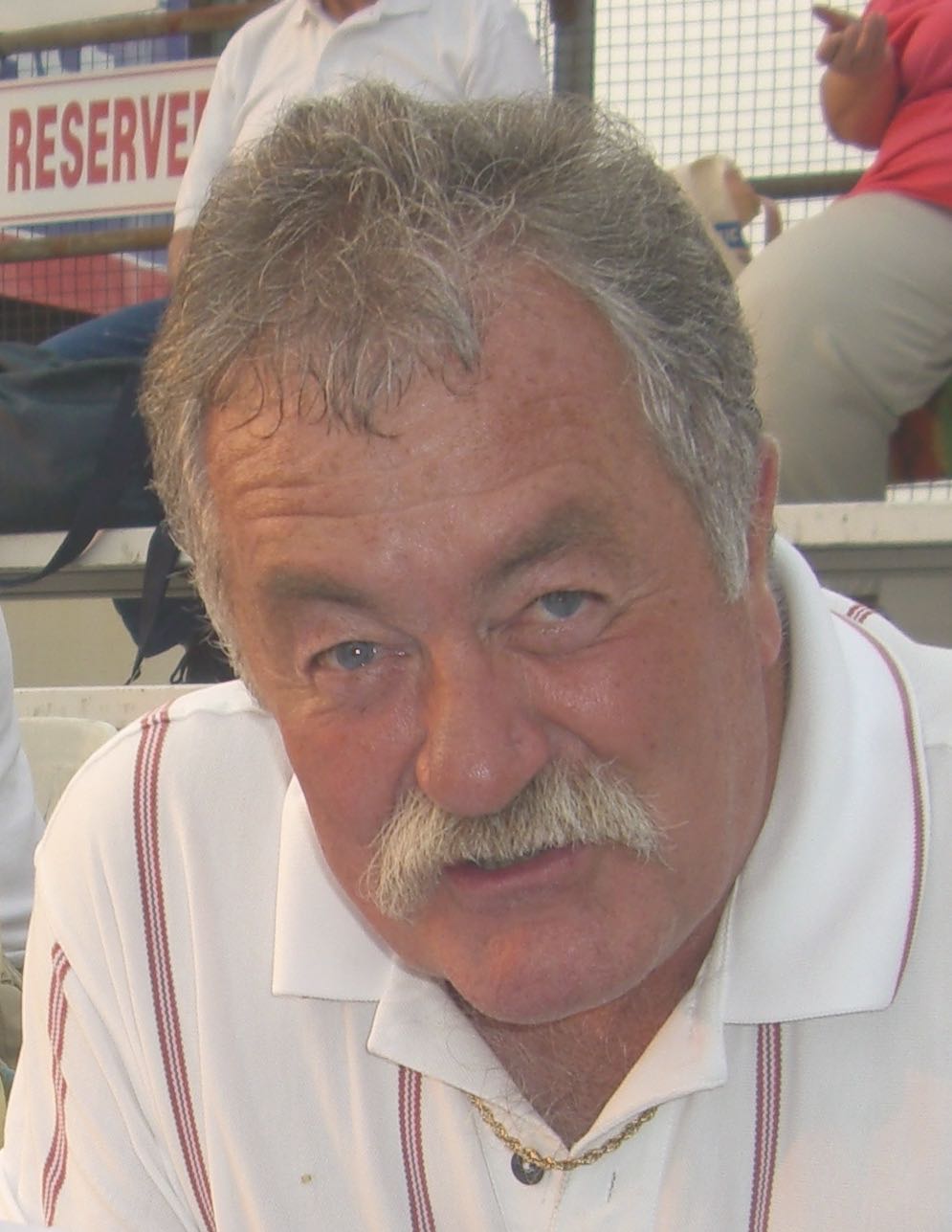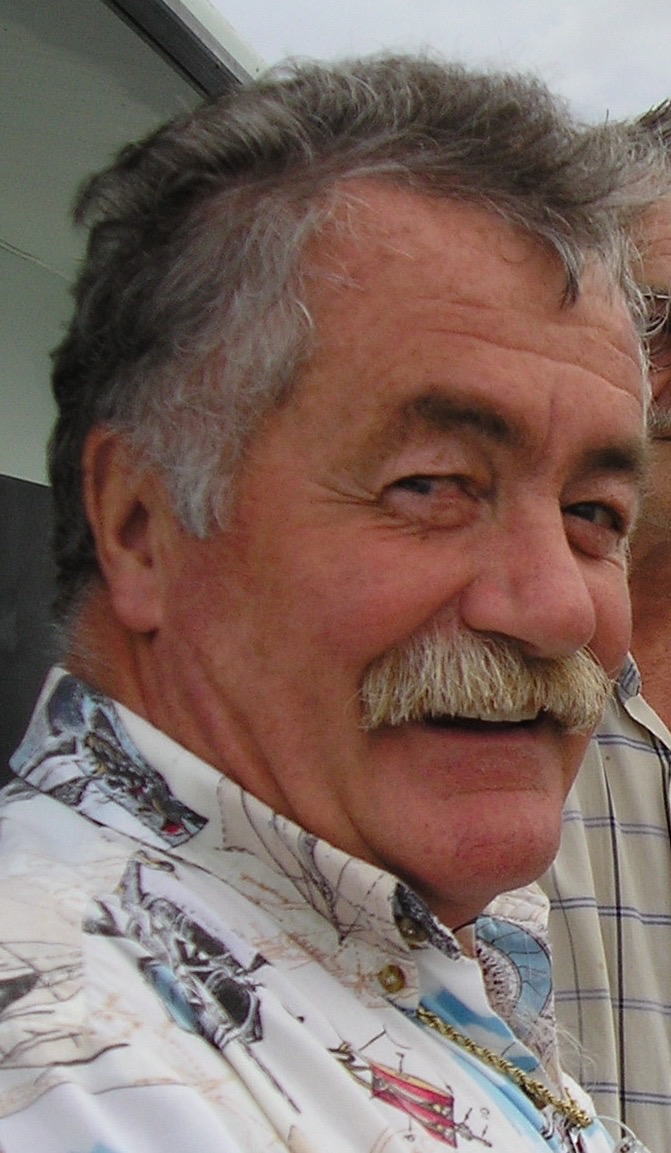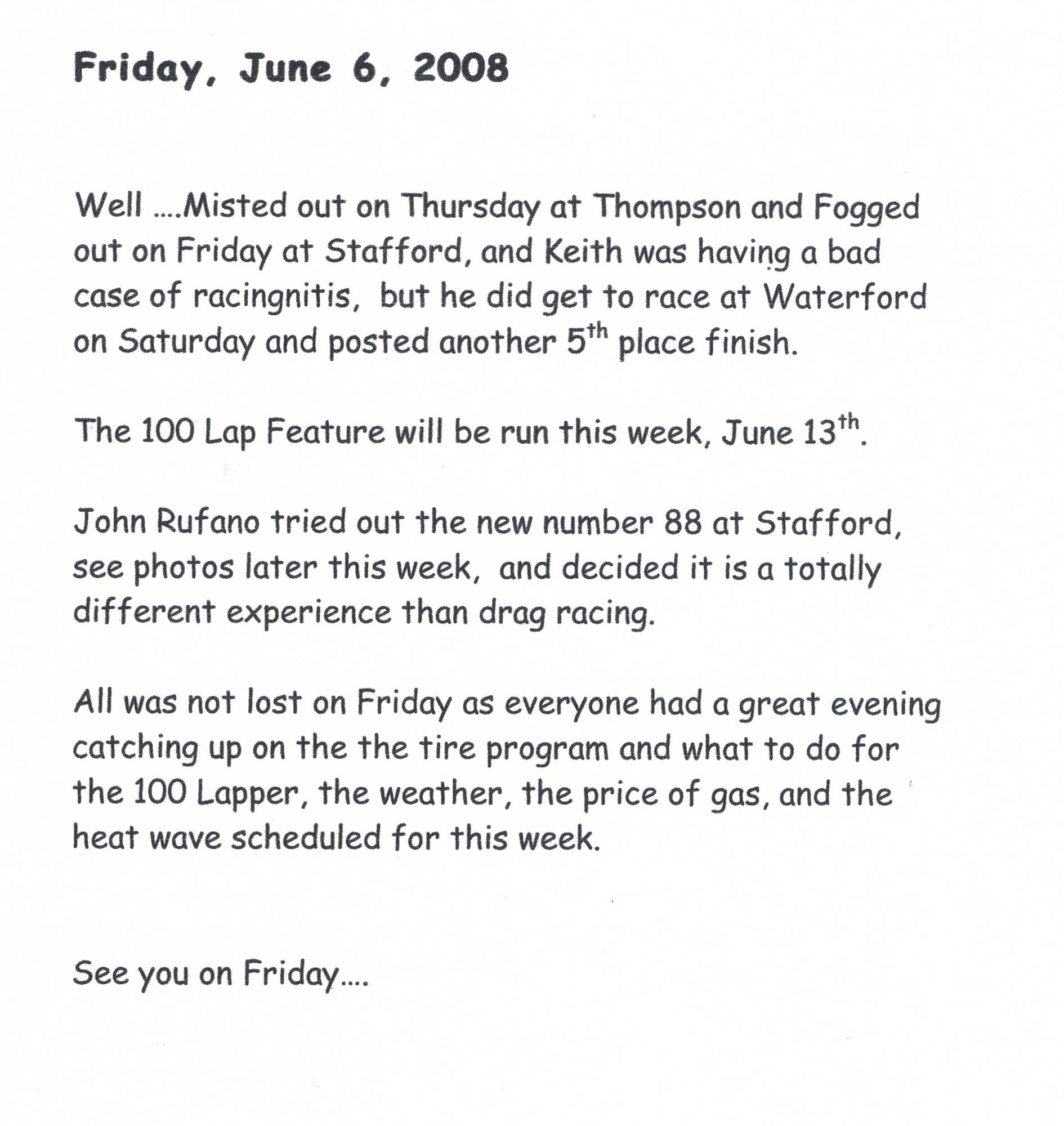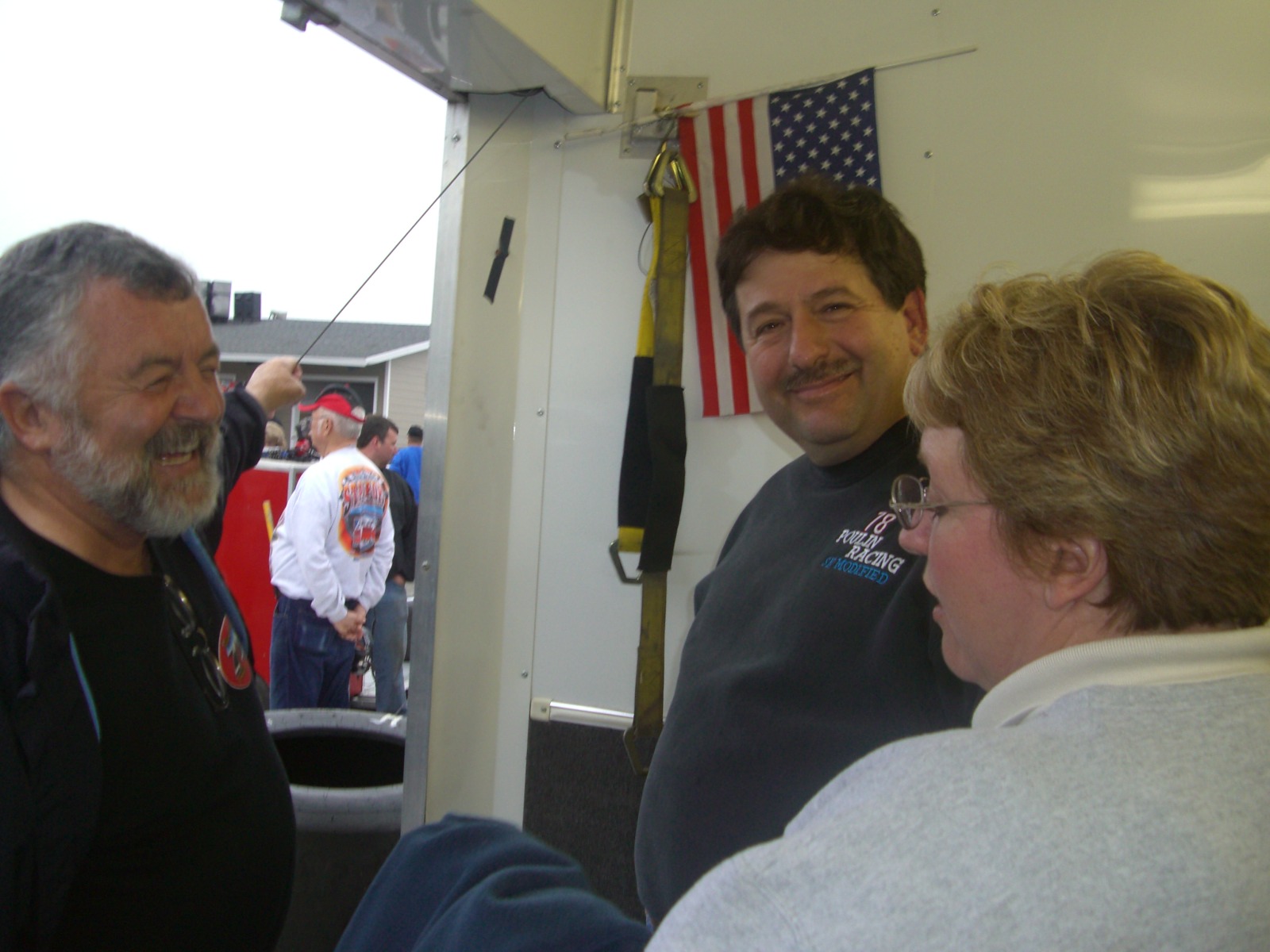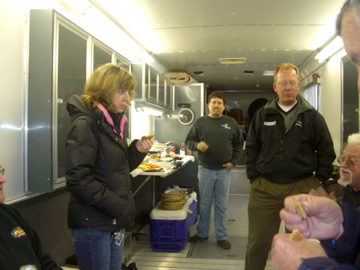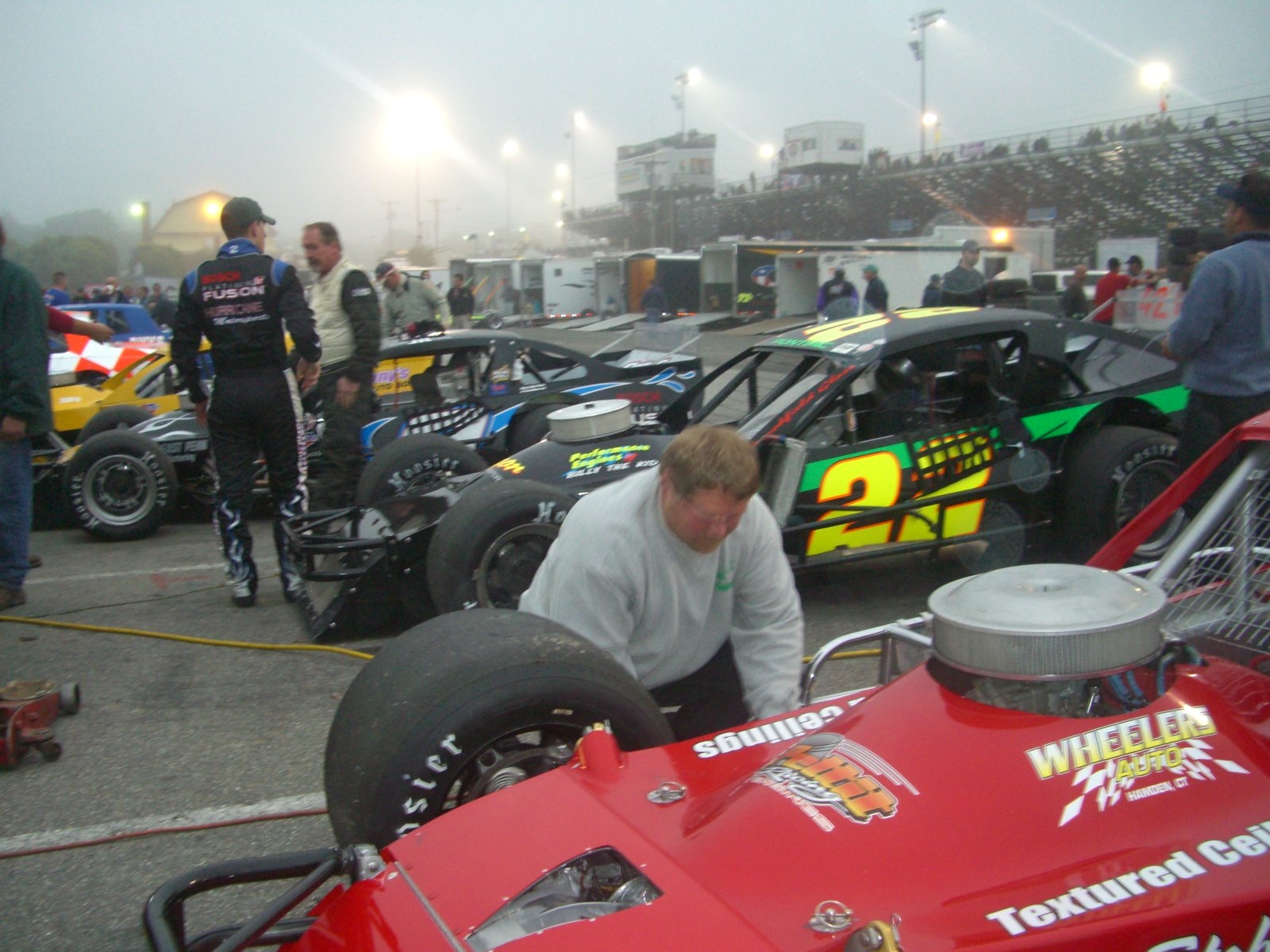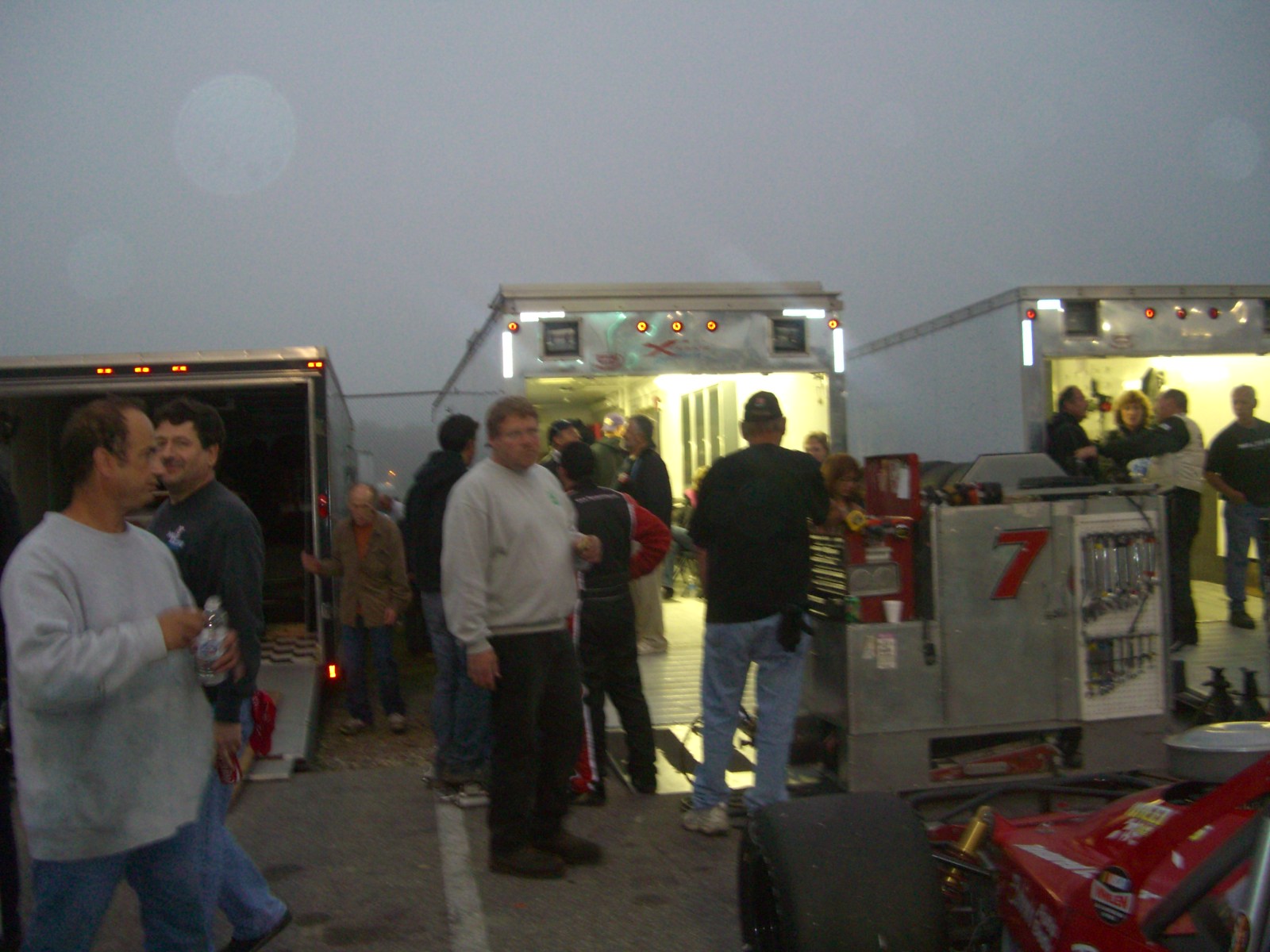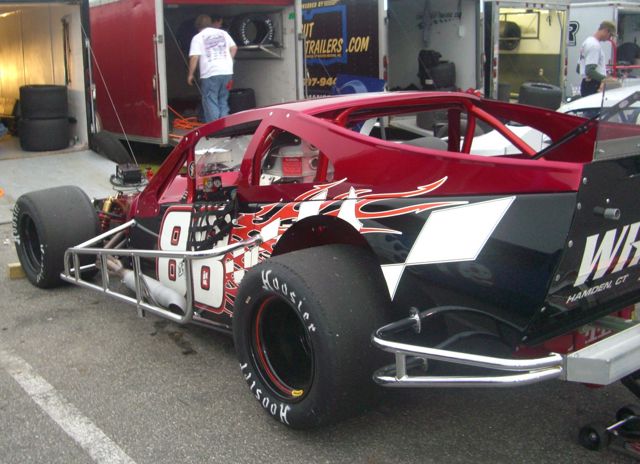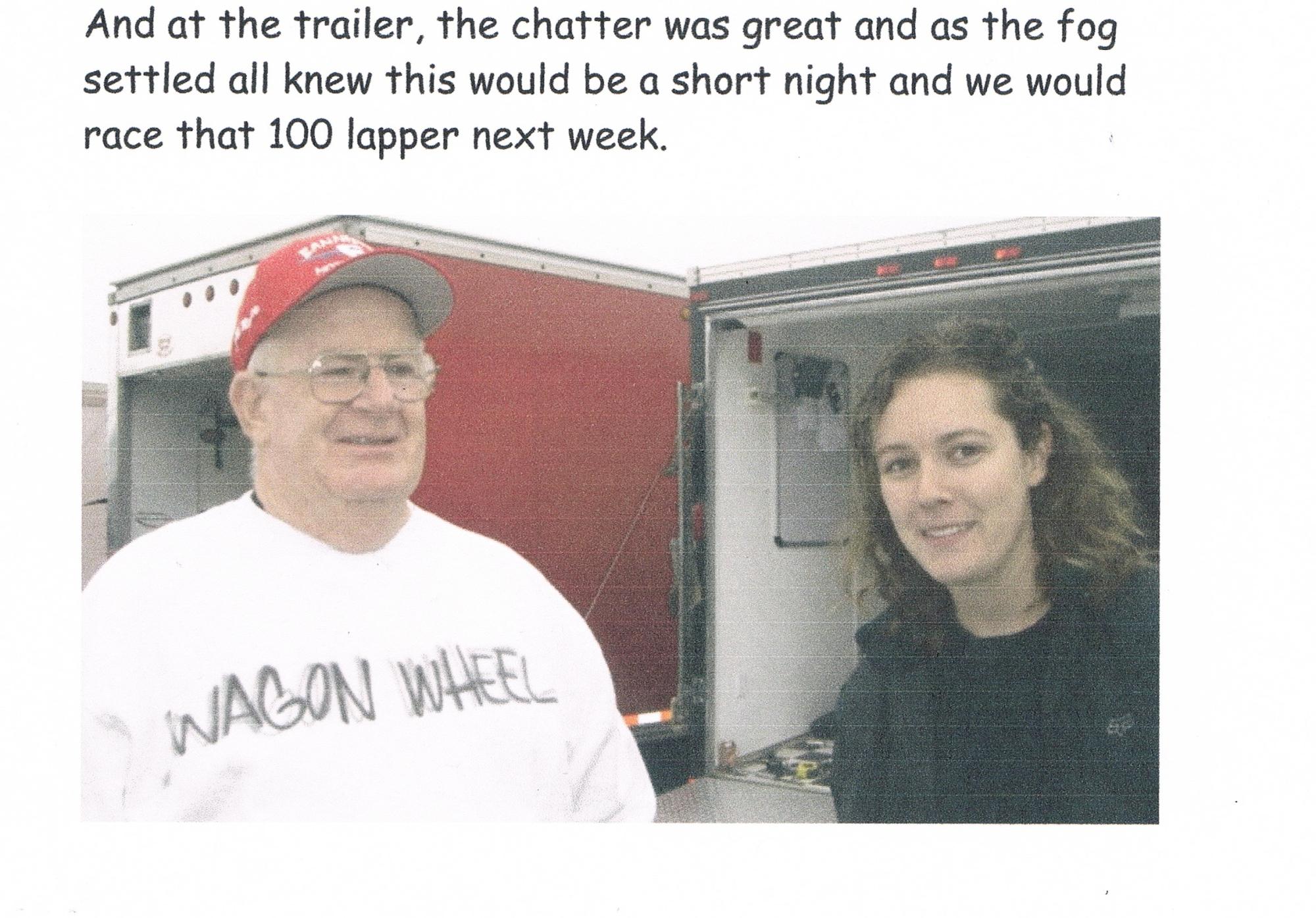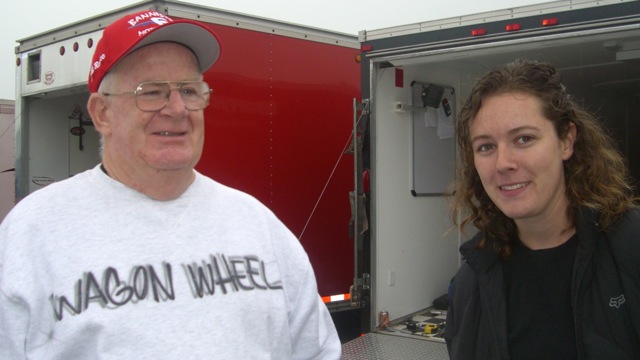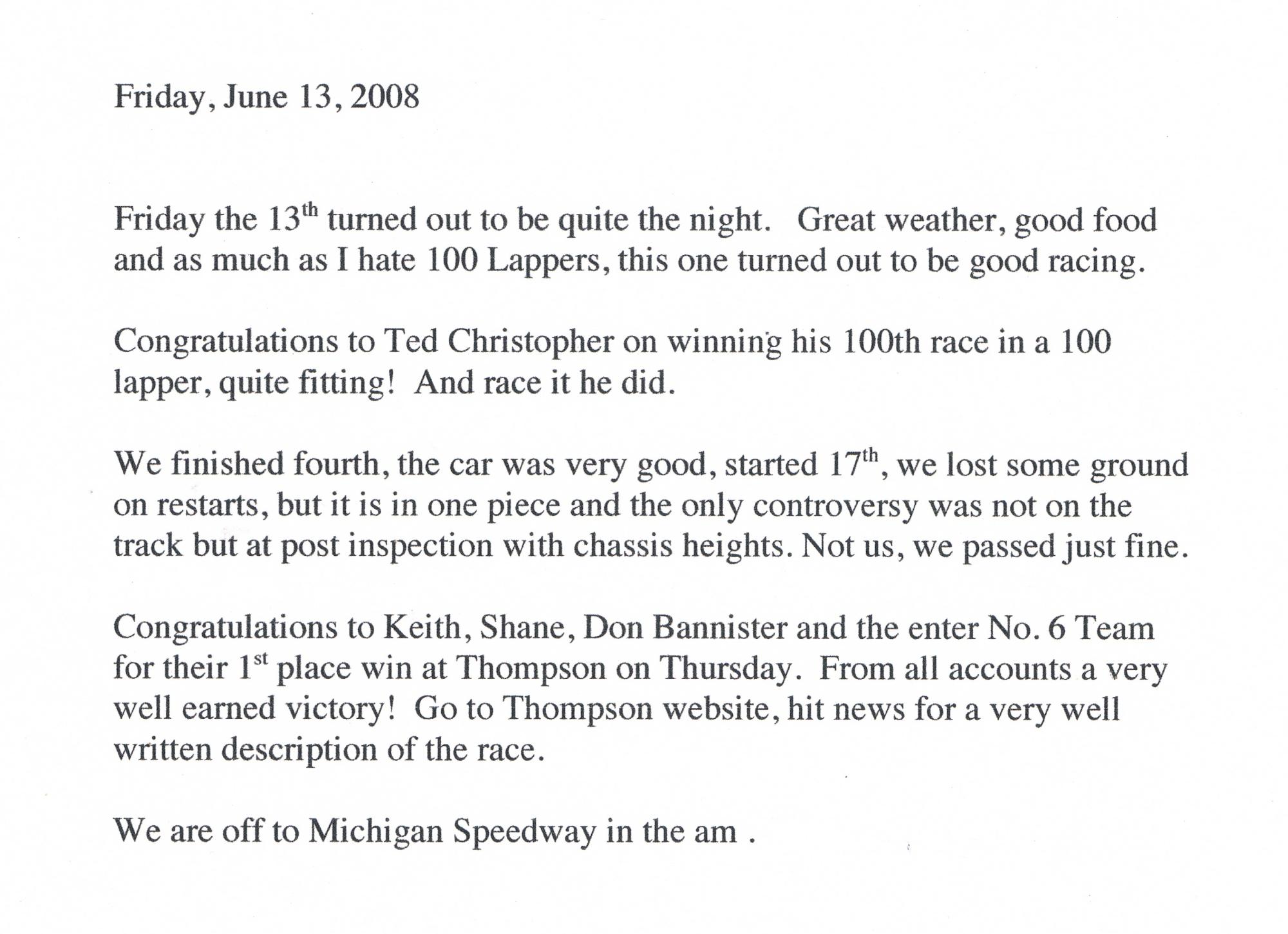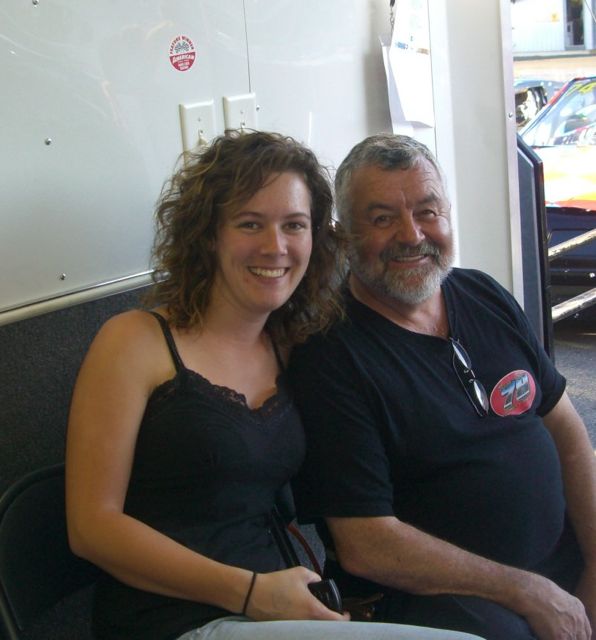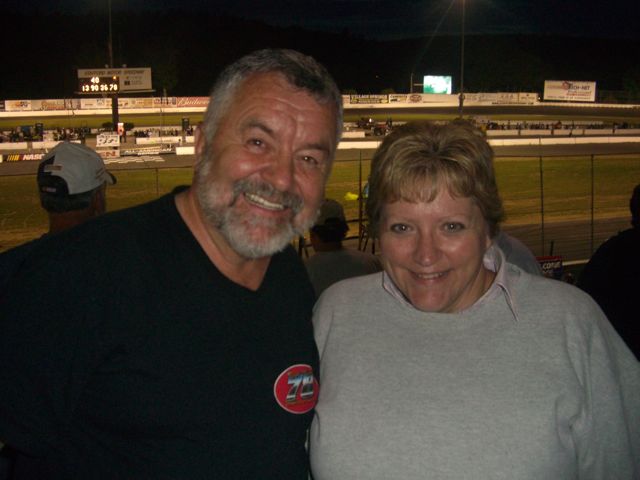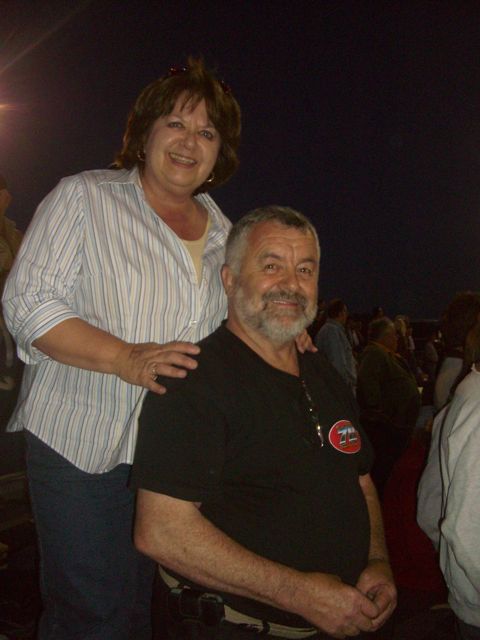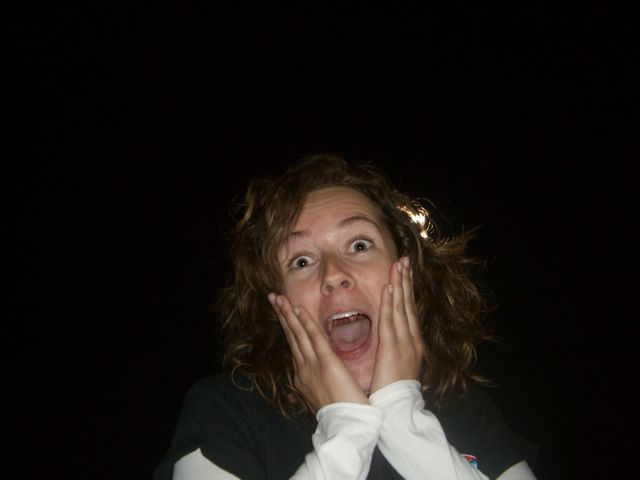 Michigan Speedway - biiiggggg track!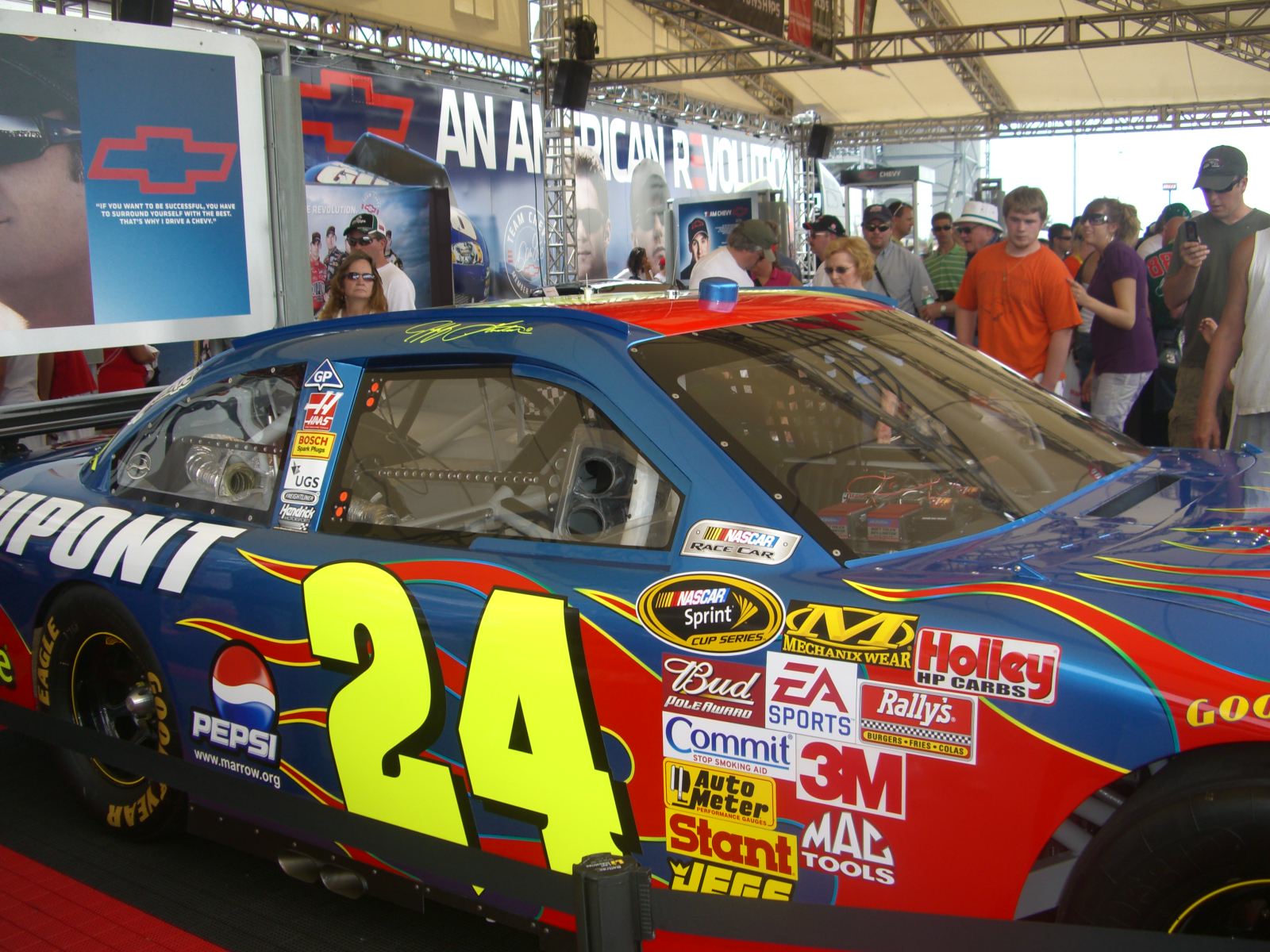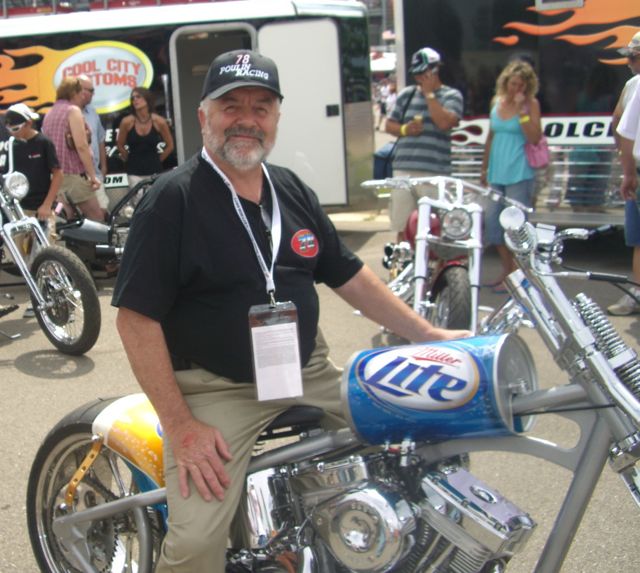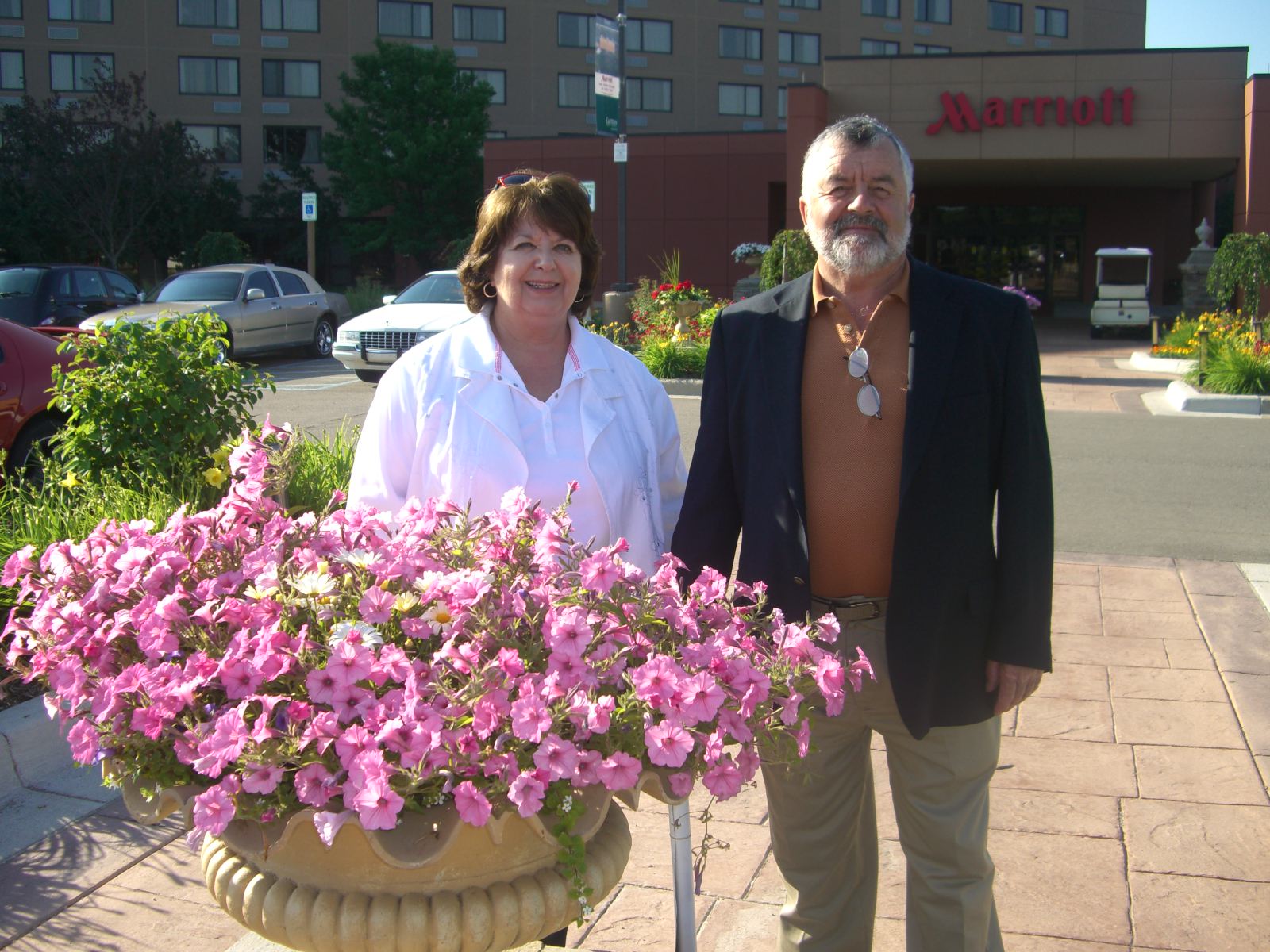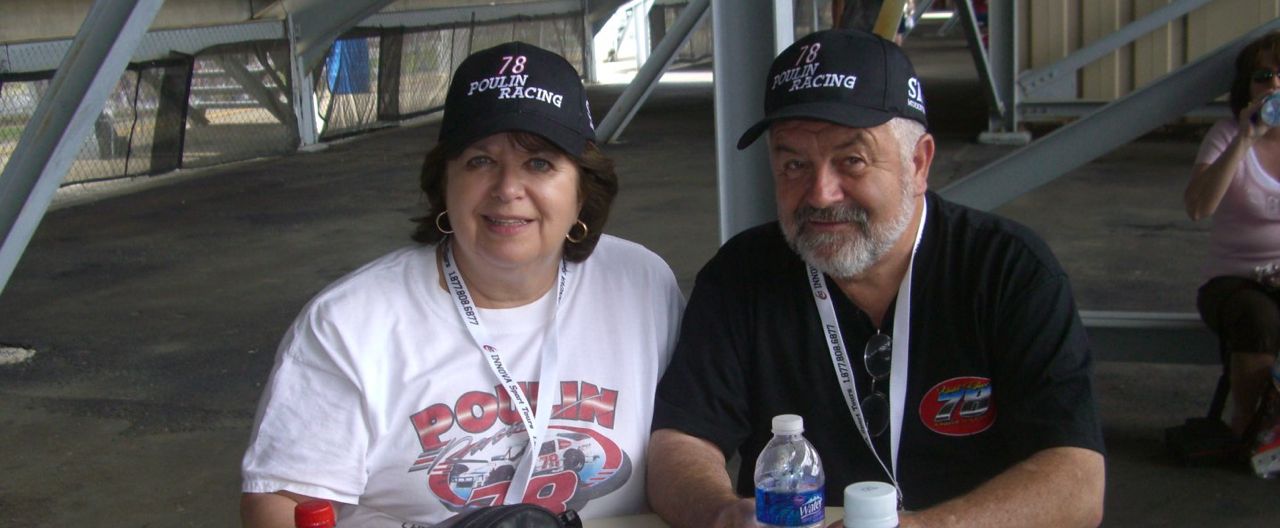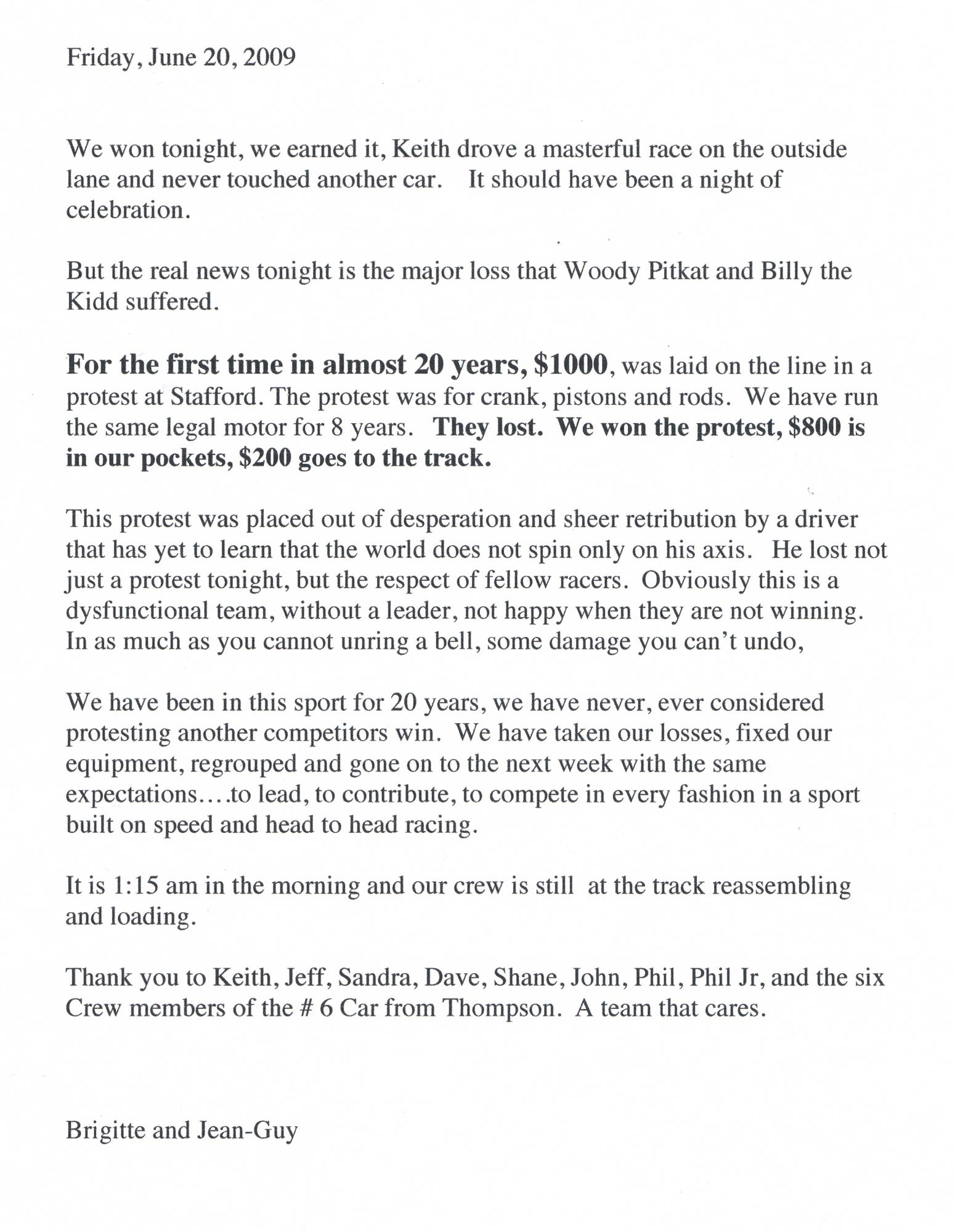 This time I did name names!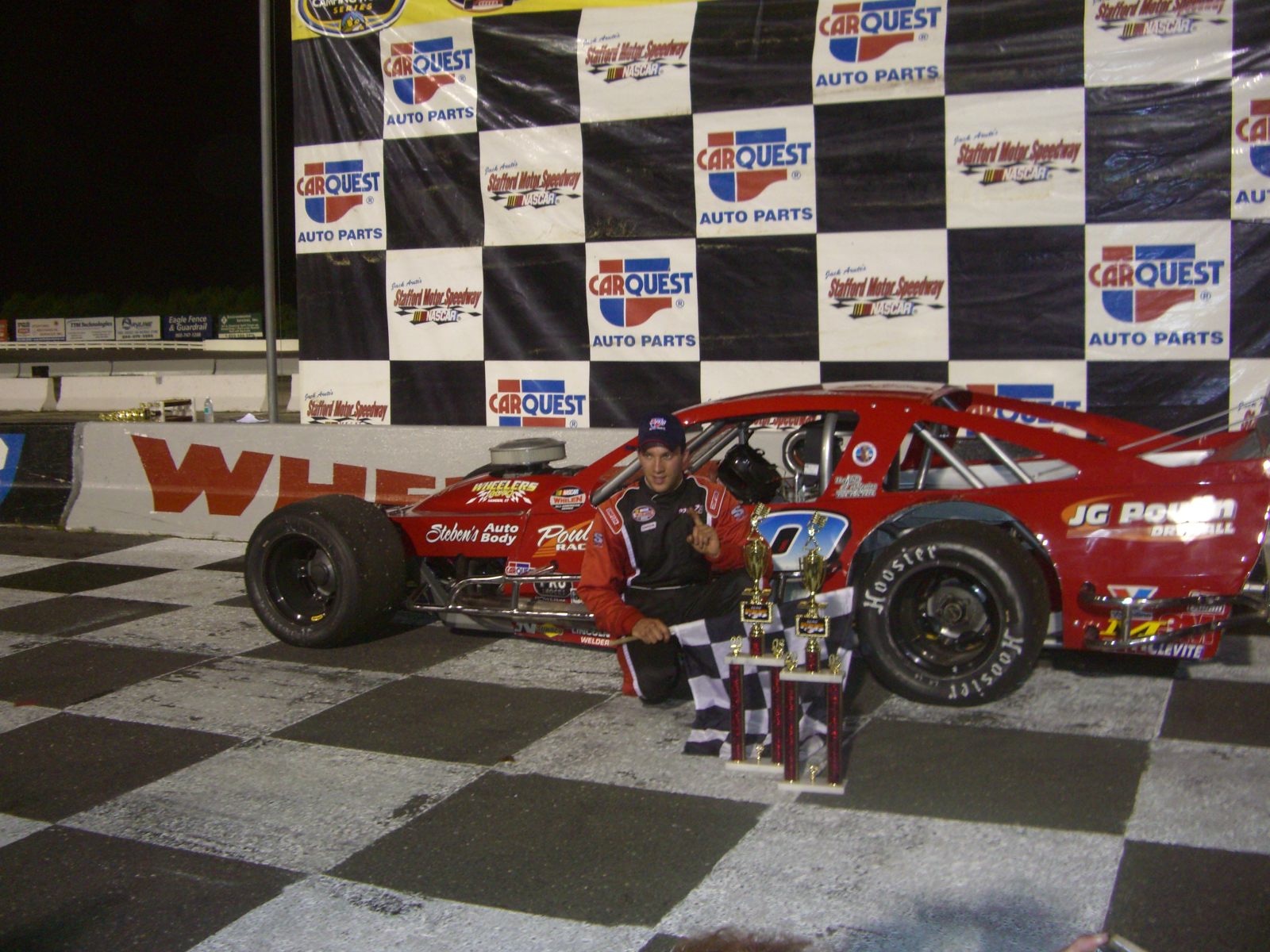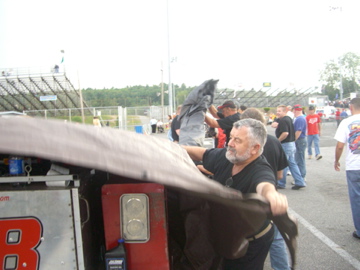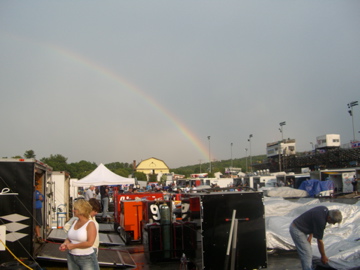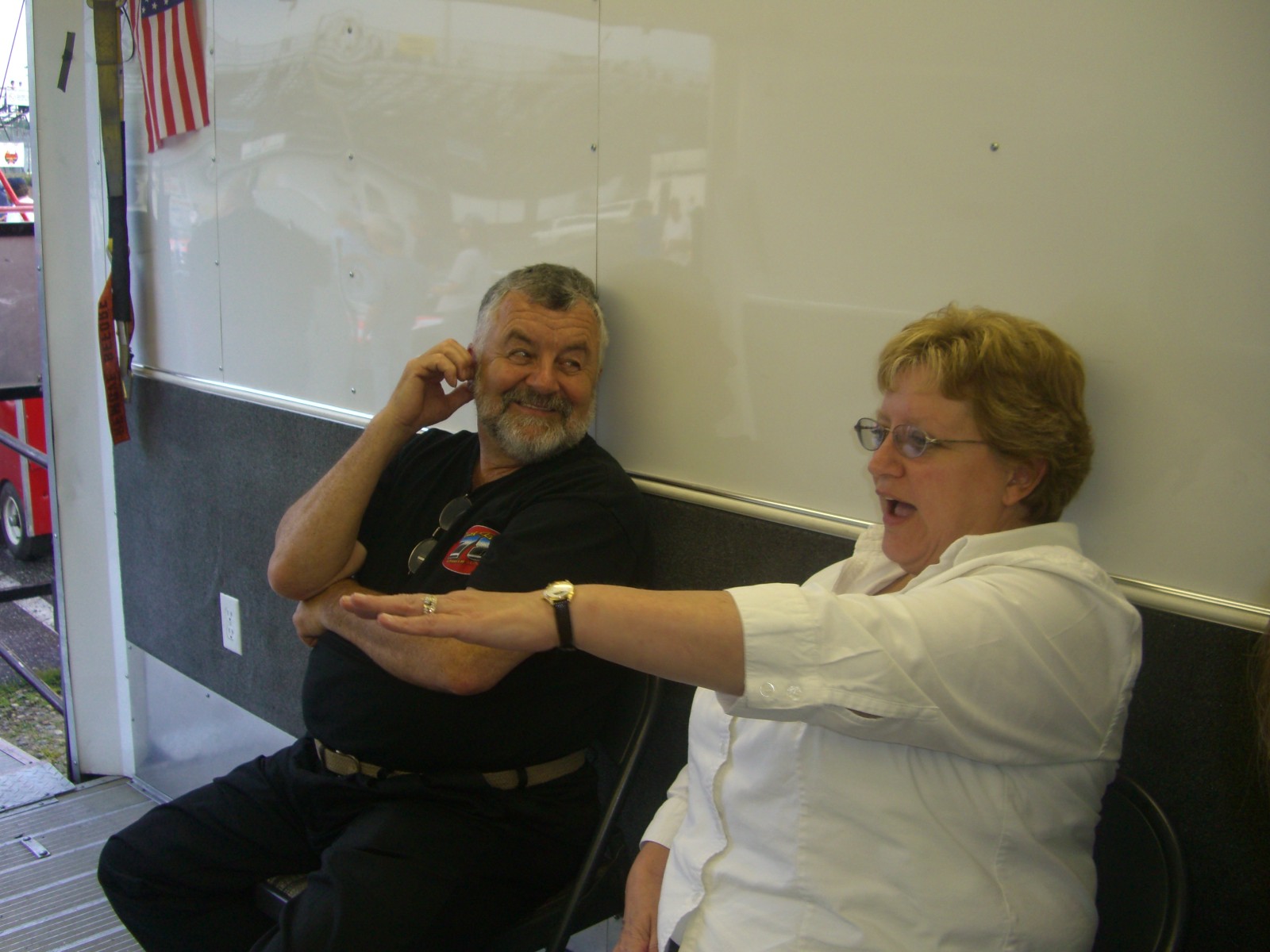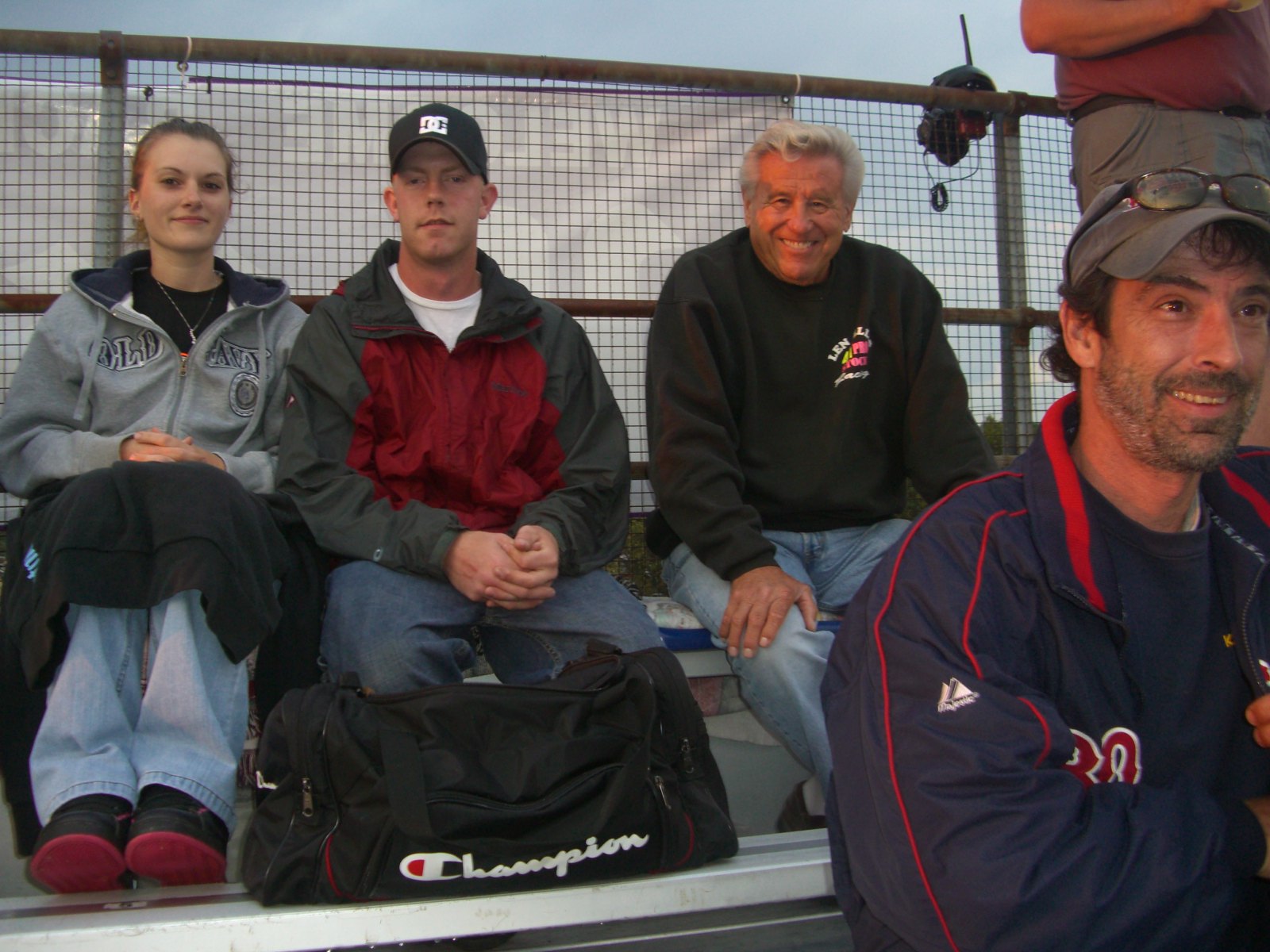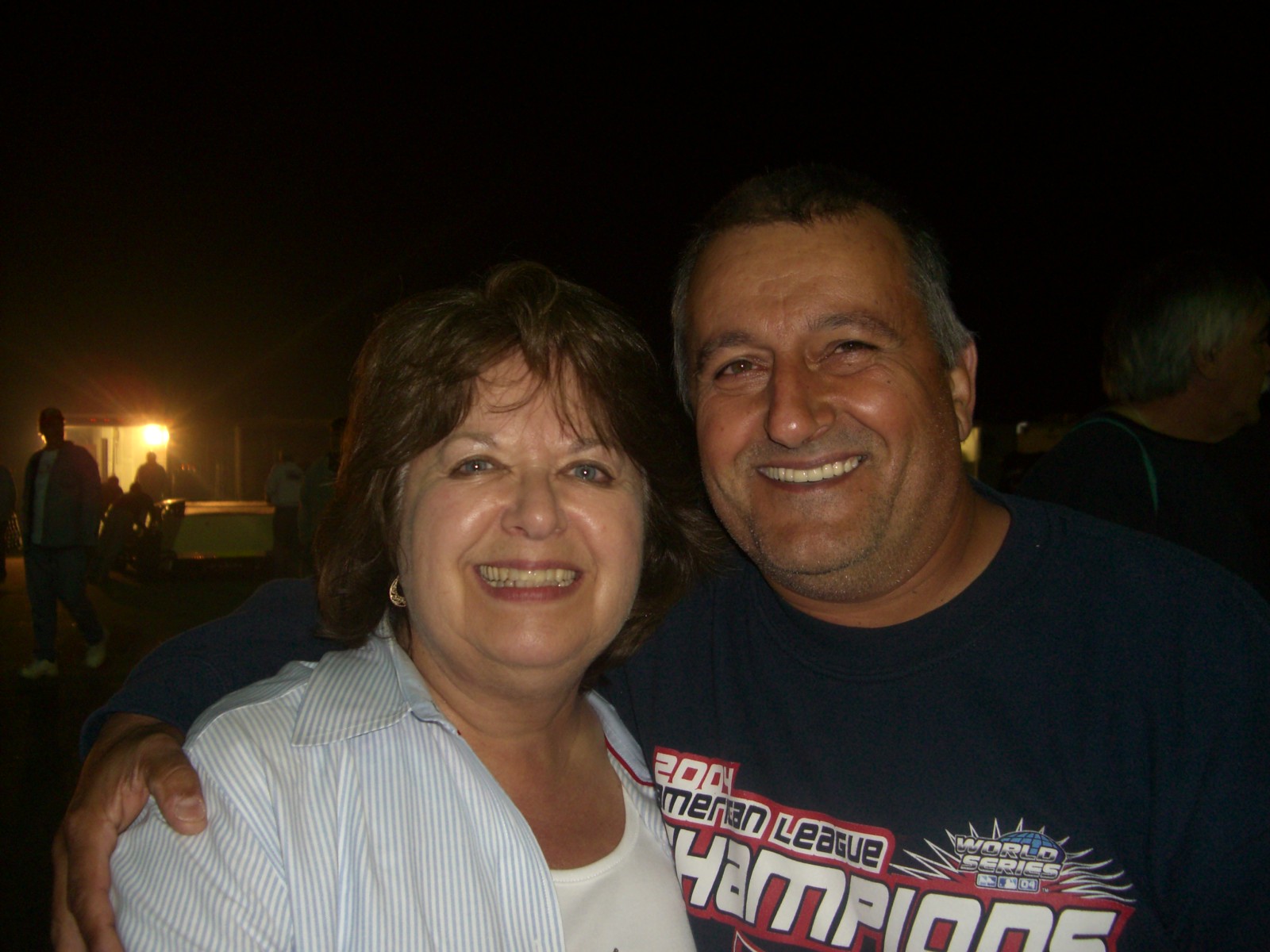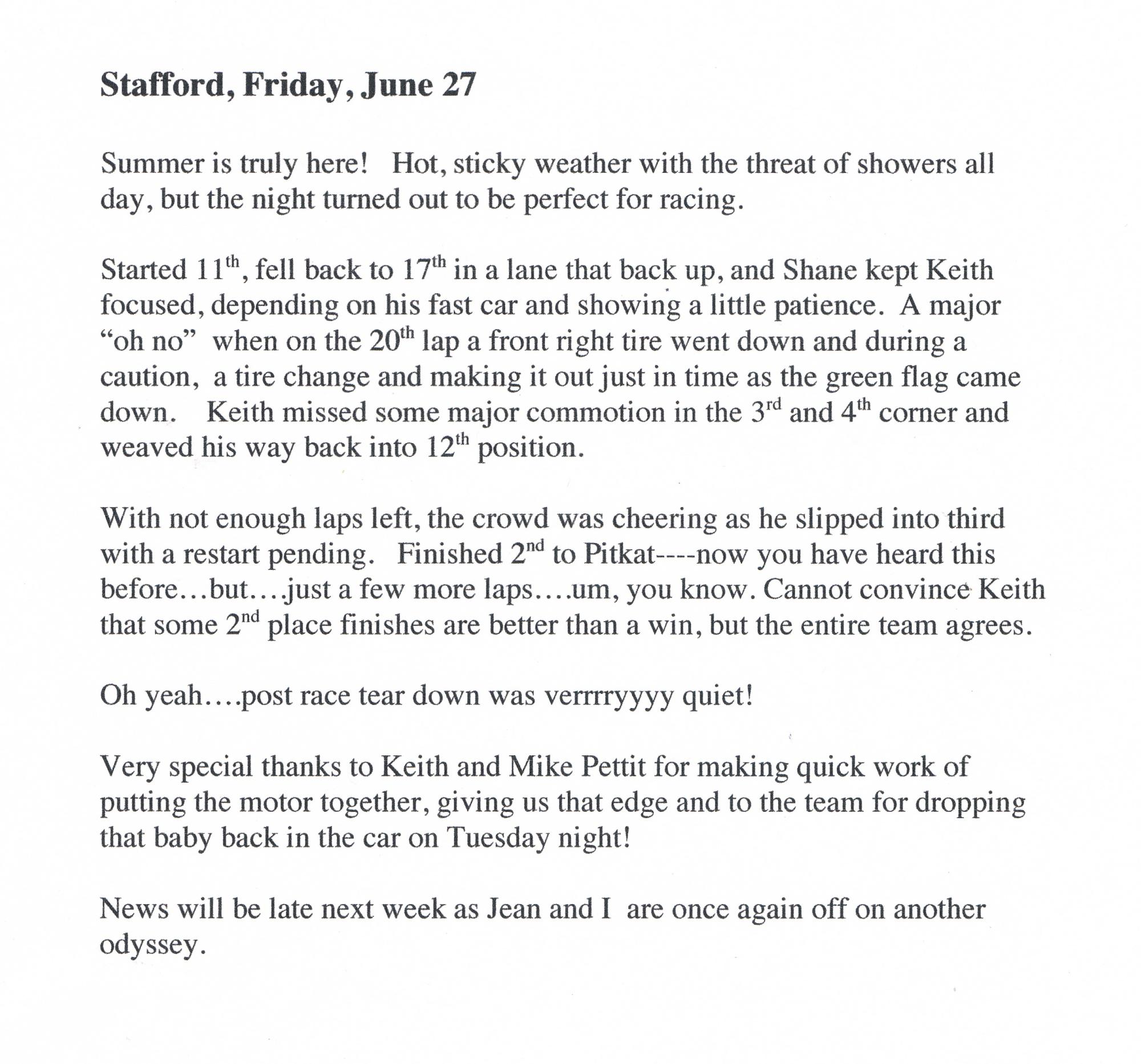 Friends and visitors to share a perfect evening.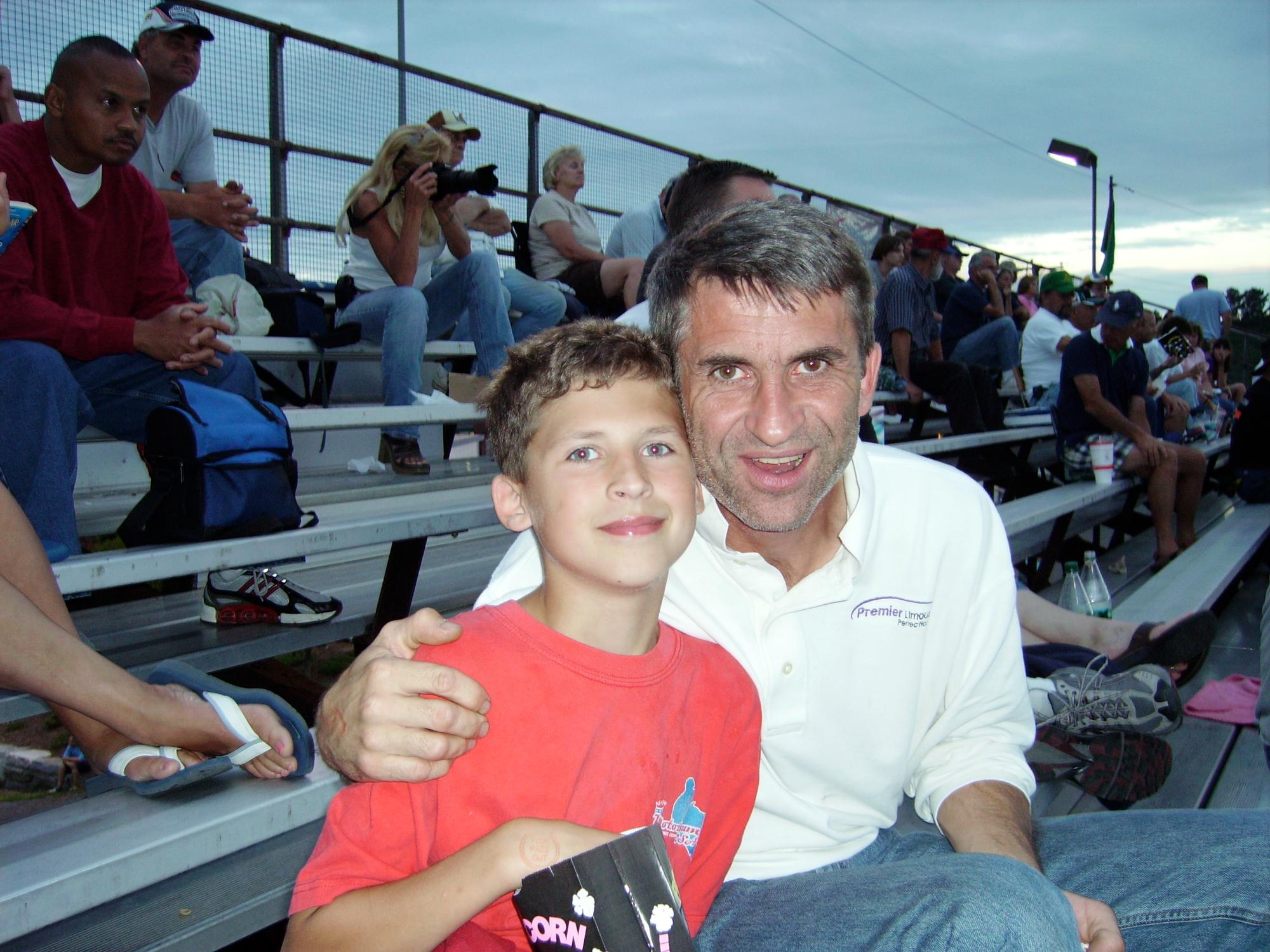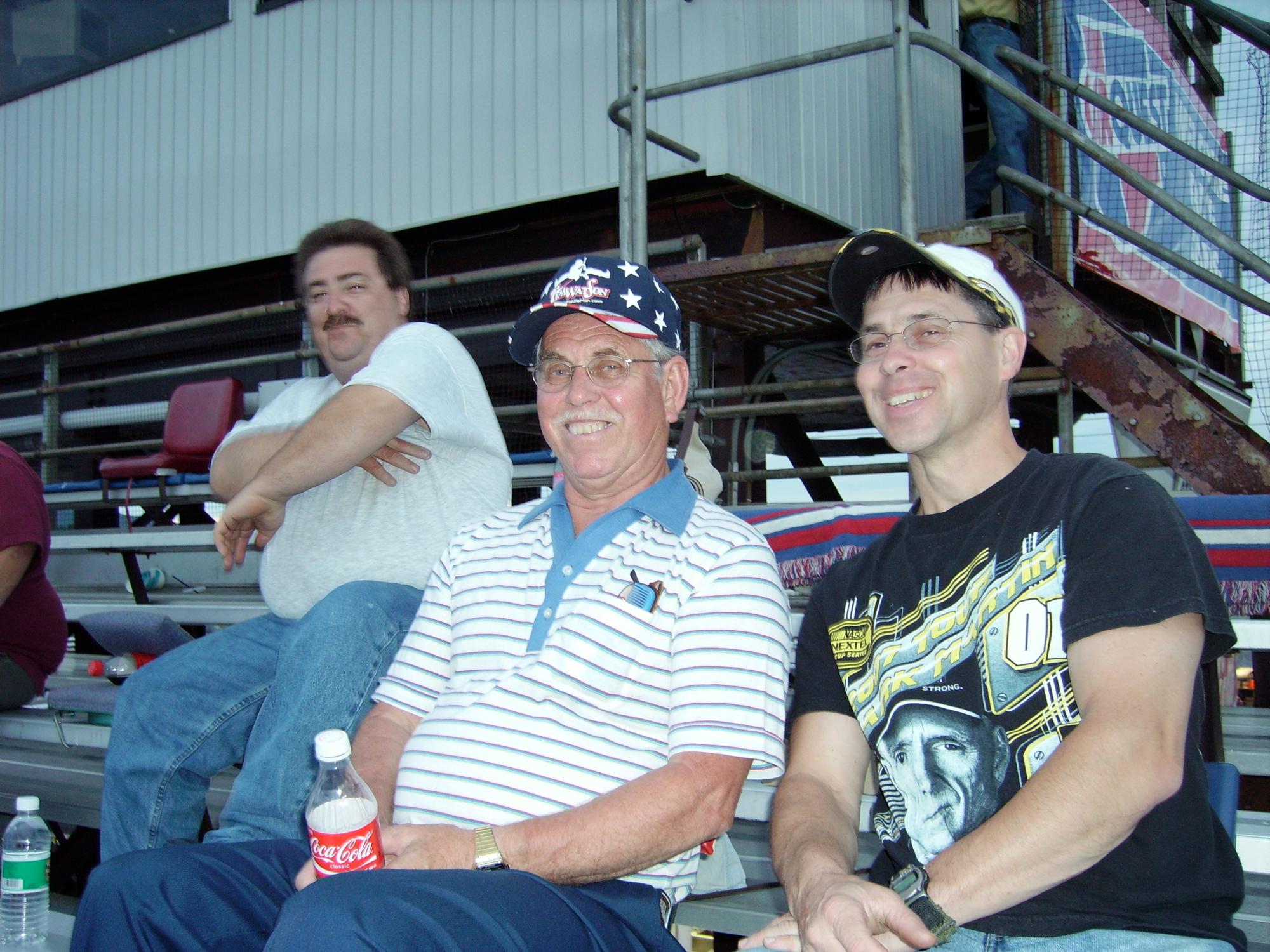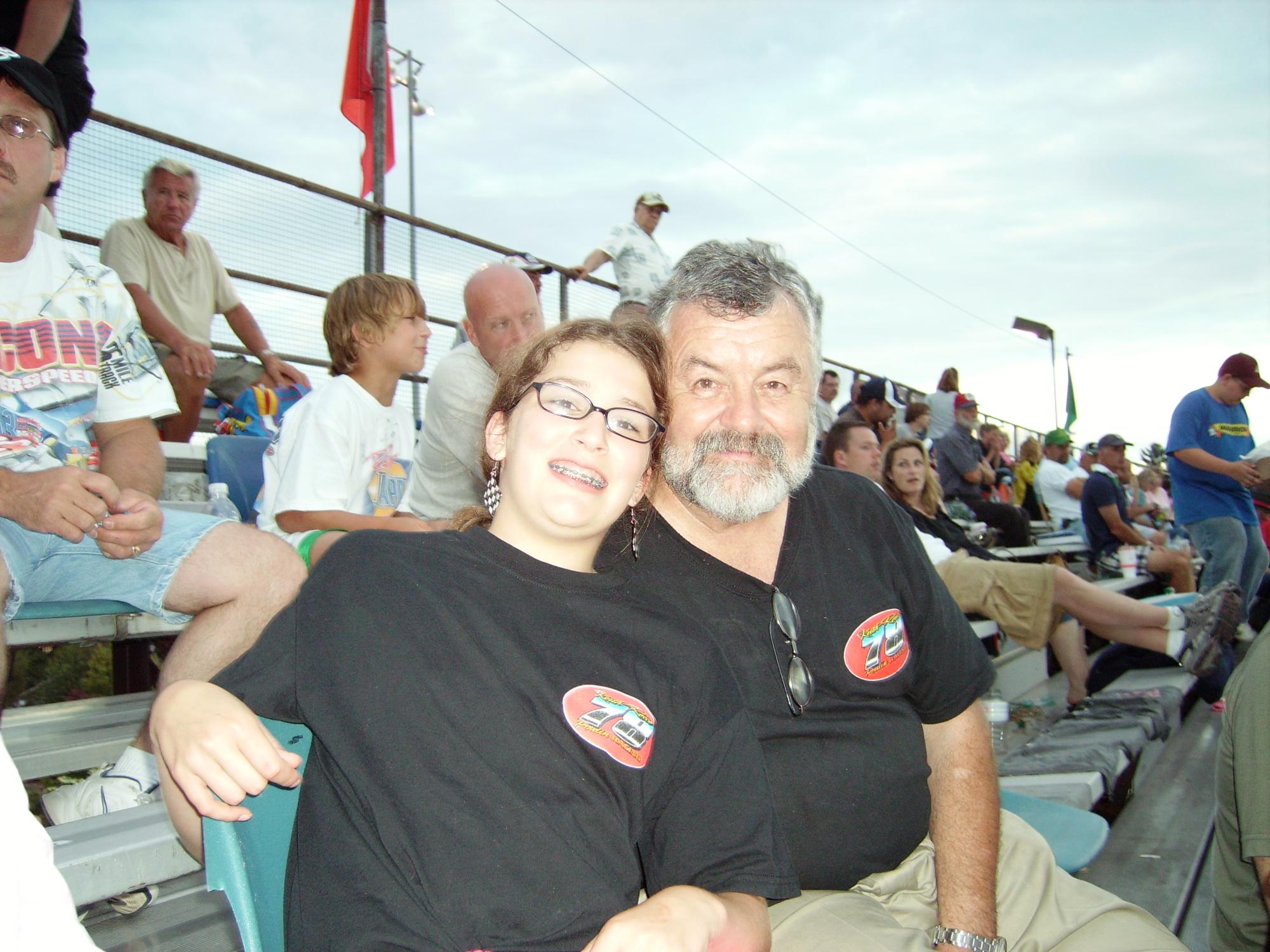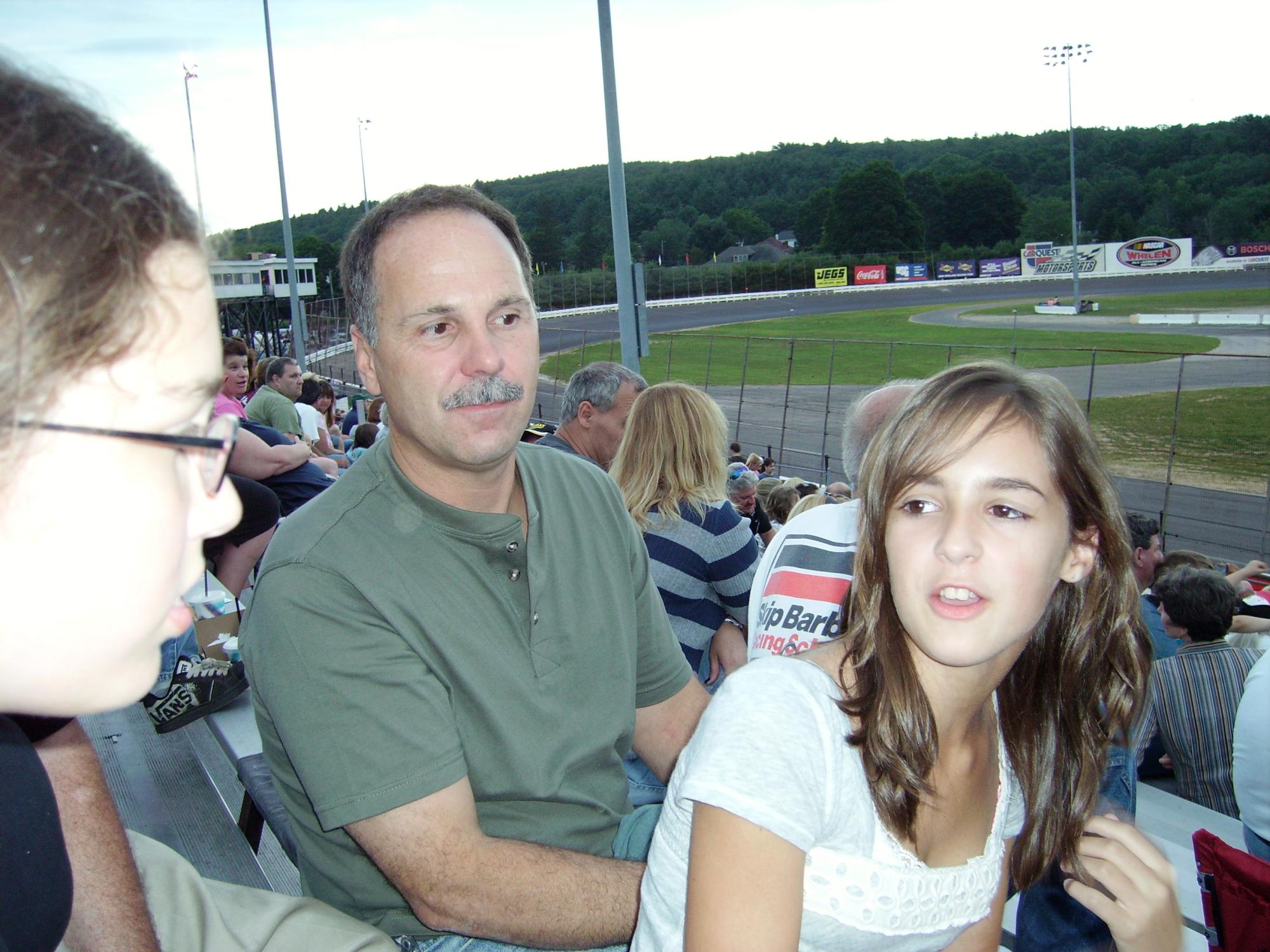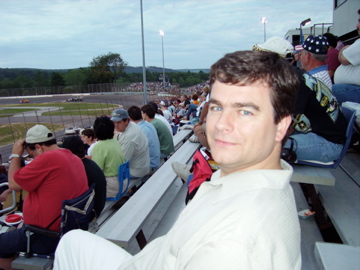 Can't locate the "News" page, but looks like it was another good night as we ended up in Tear Down.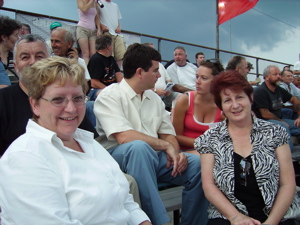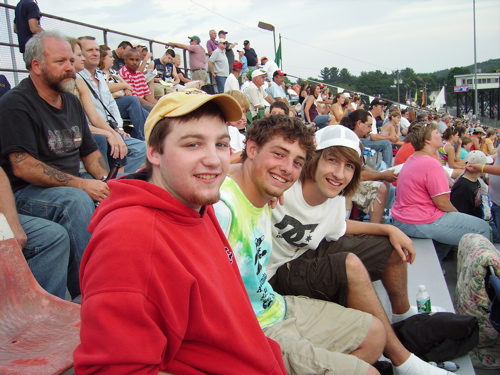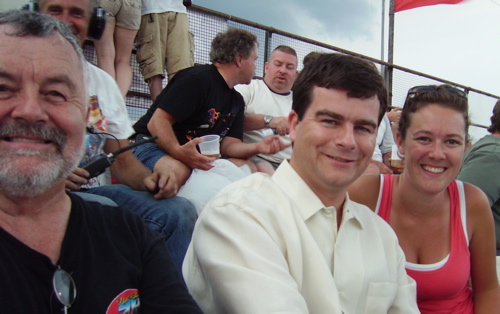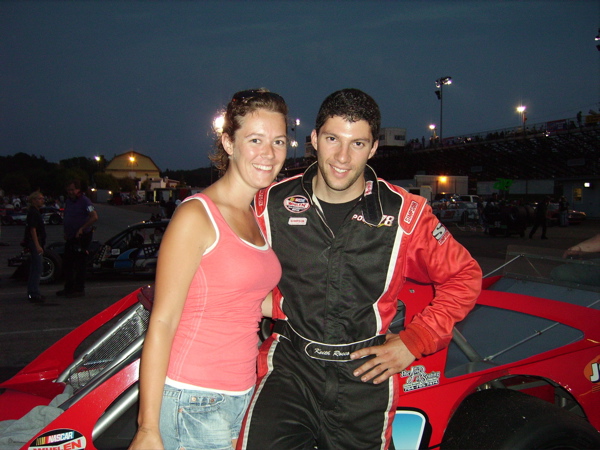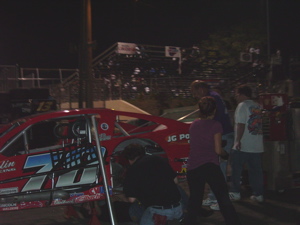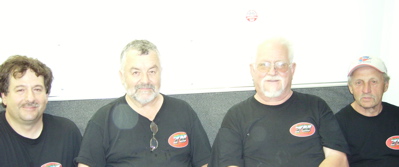 The point standings half way thru the season.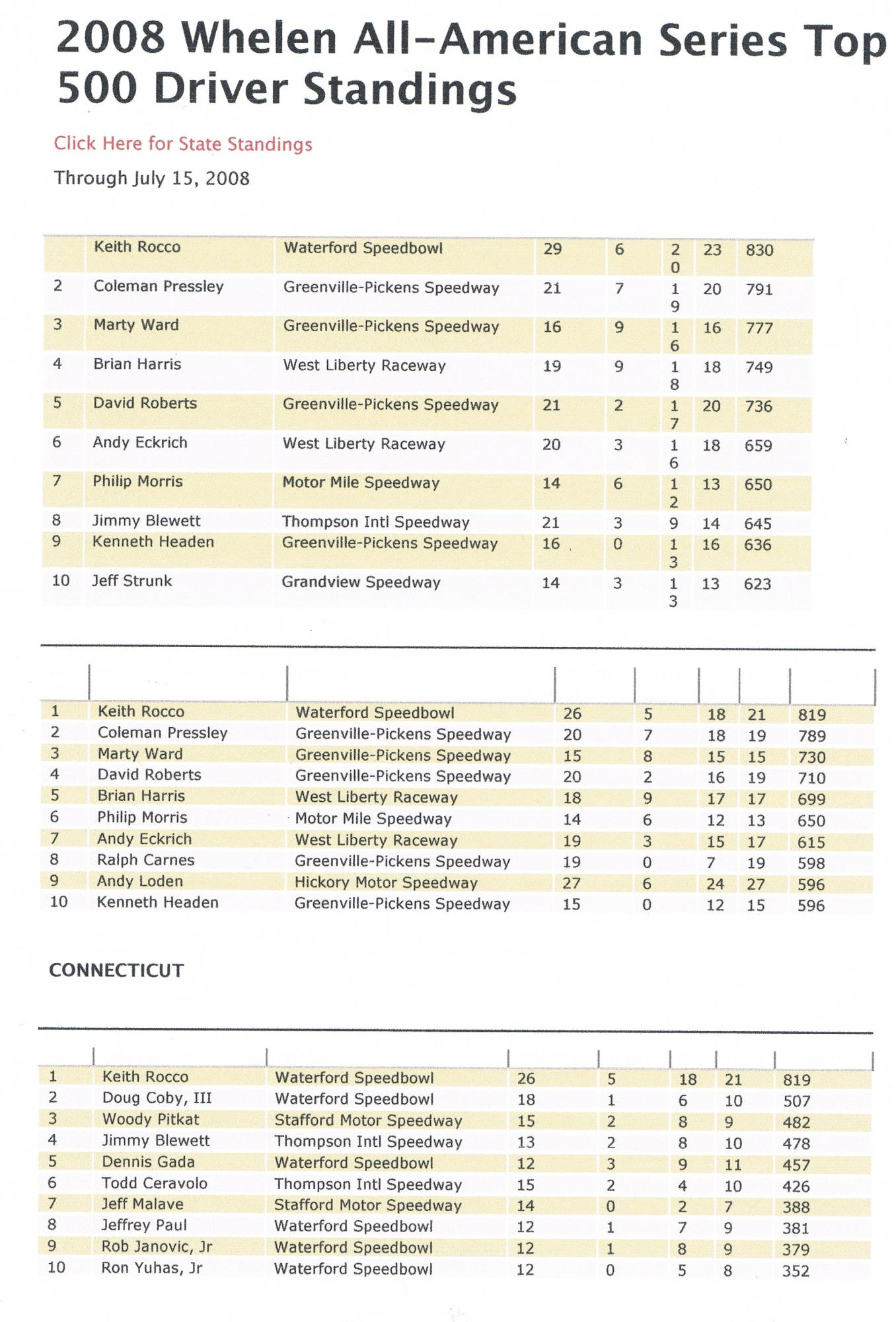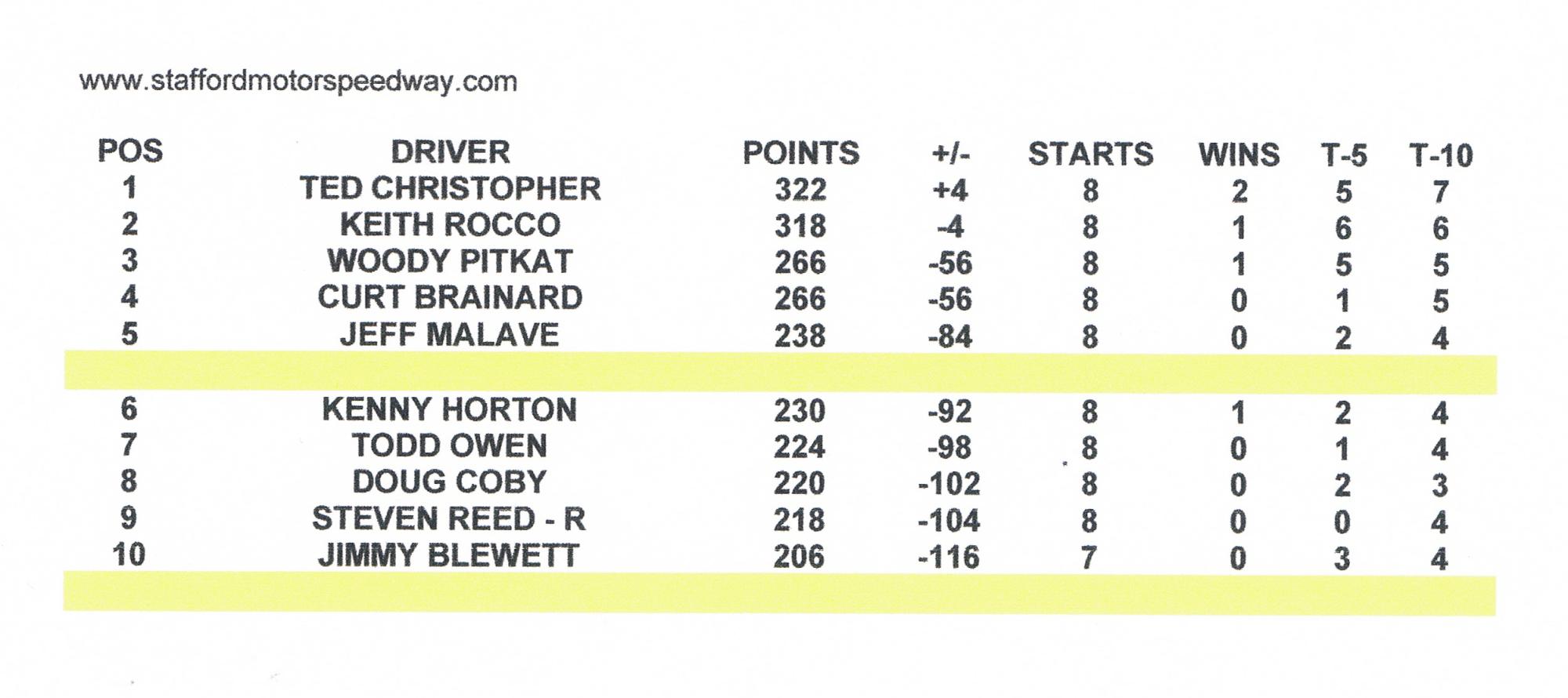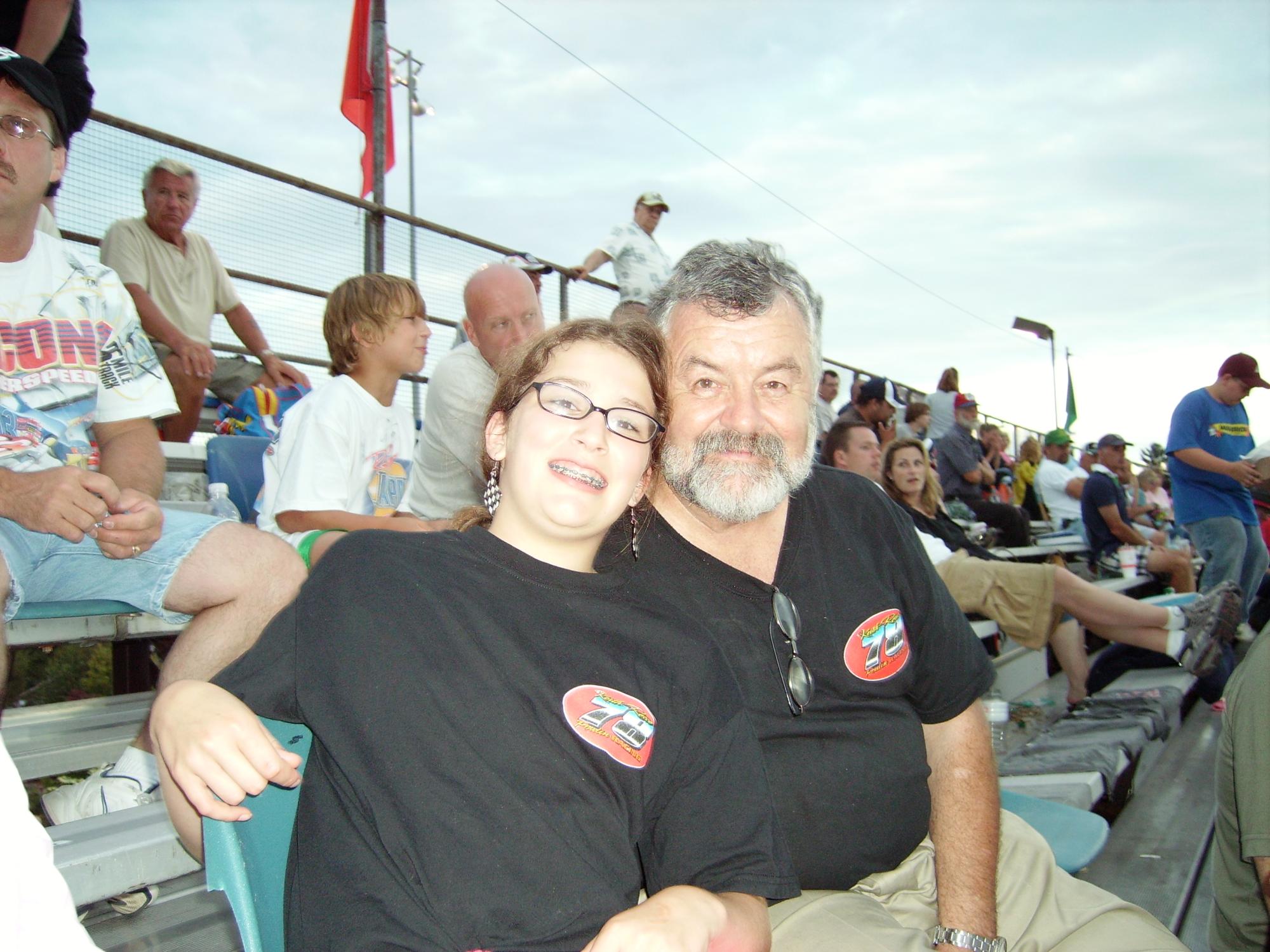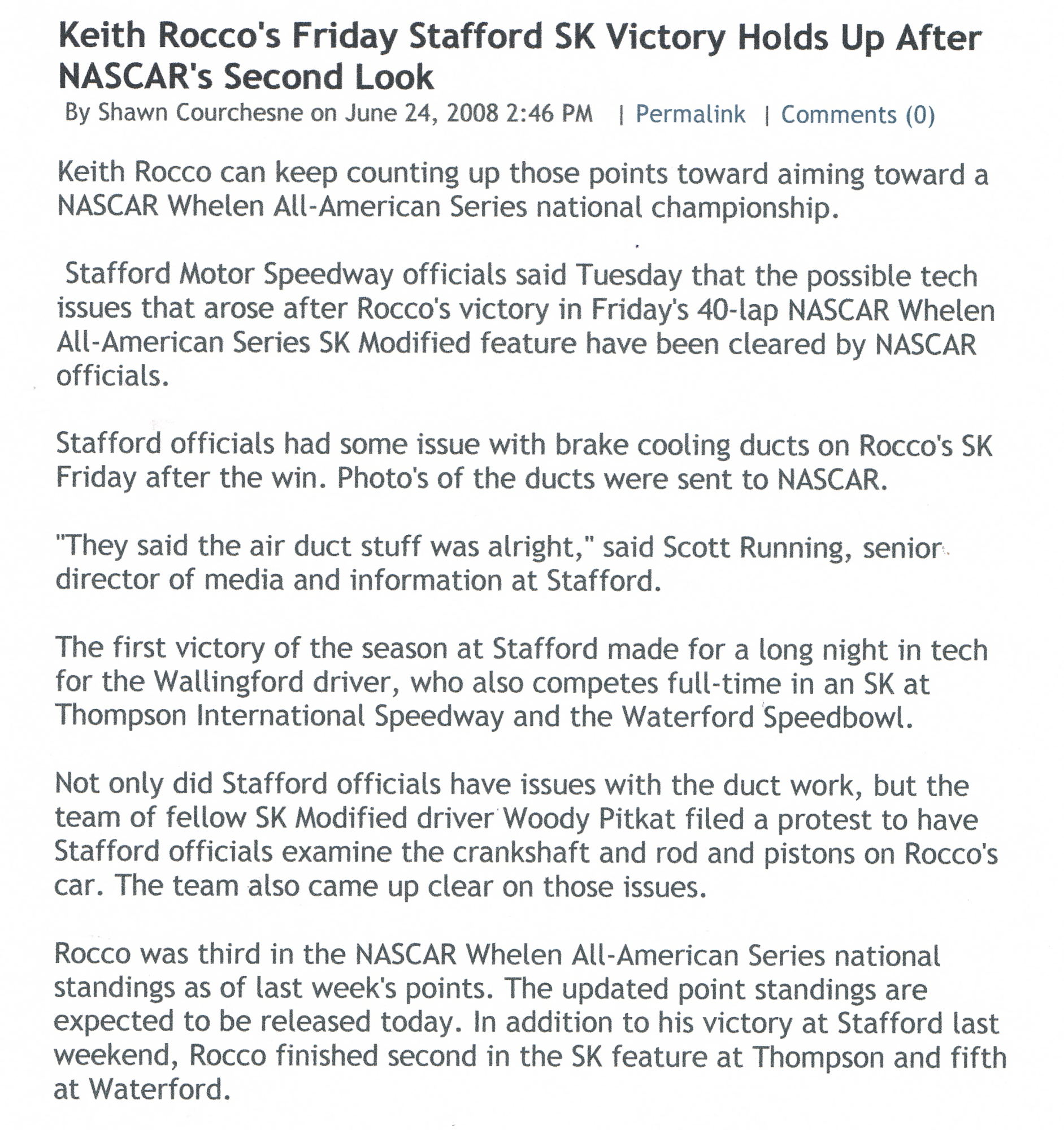 Friday, July 25, 2008 - We stacked the stands with Rocco Fans on Friday. In the pits, roundtable discussions and tire adjustments, then a candy cane sky, Tech, it was rear ends again and time to load her up.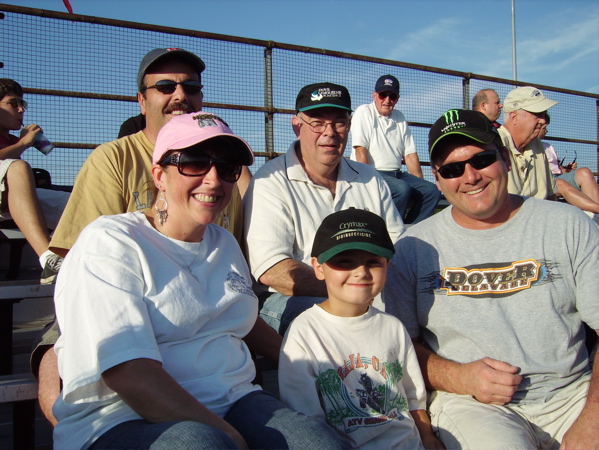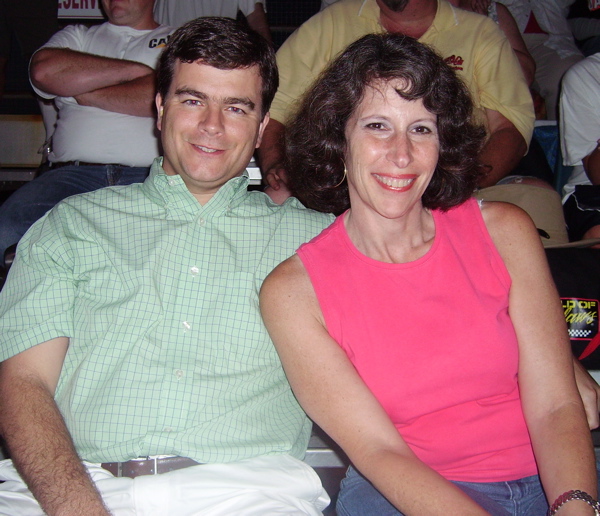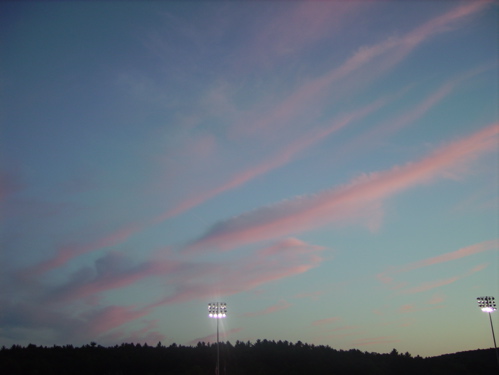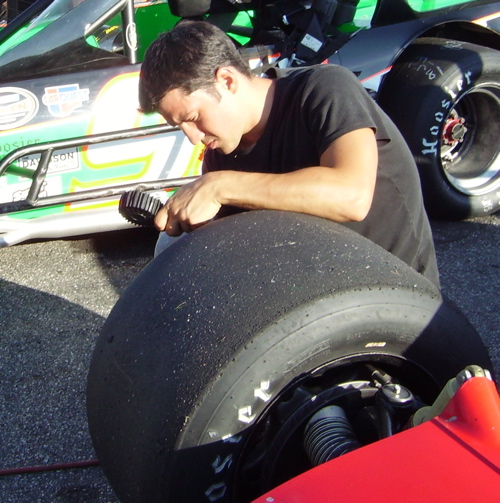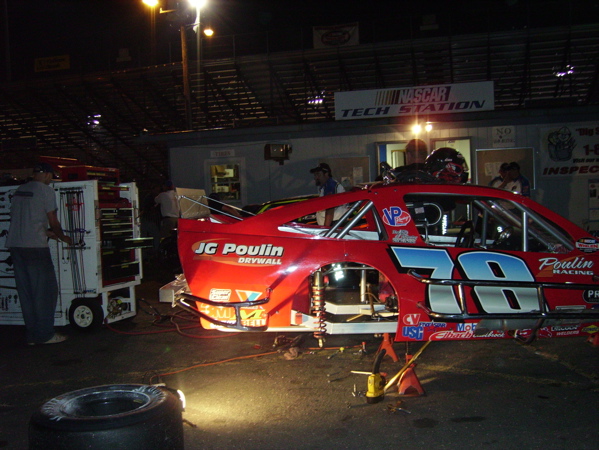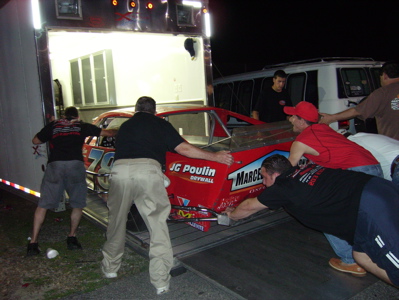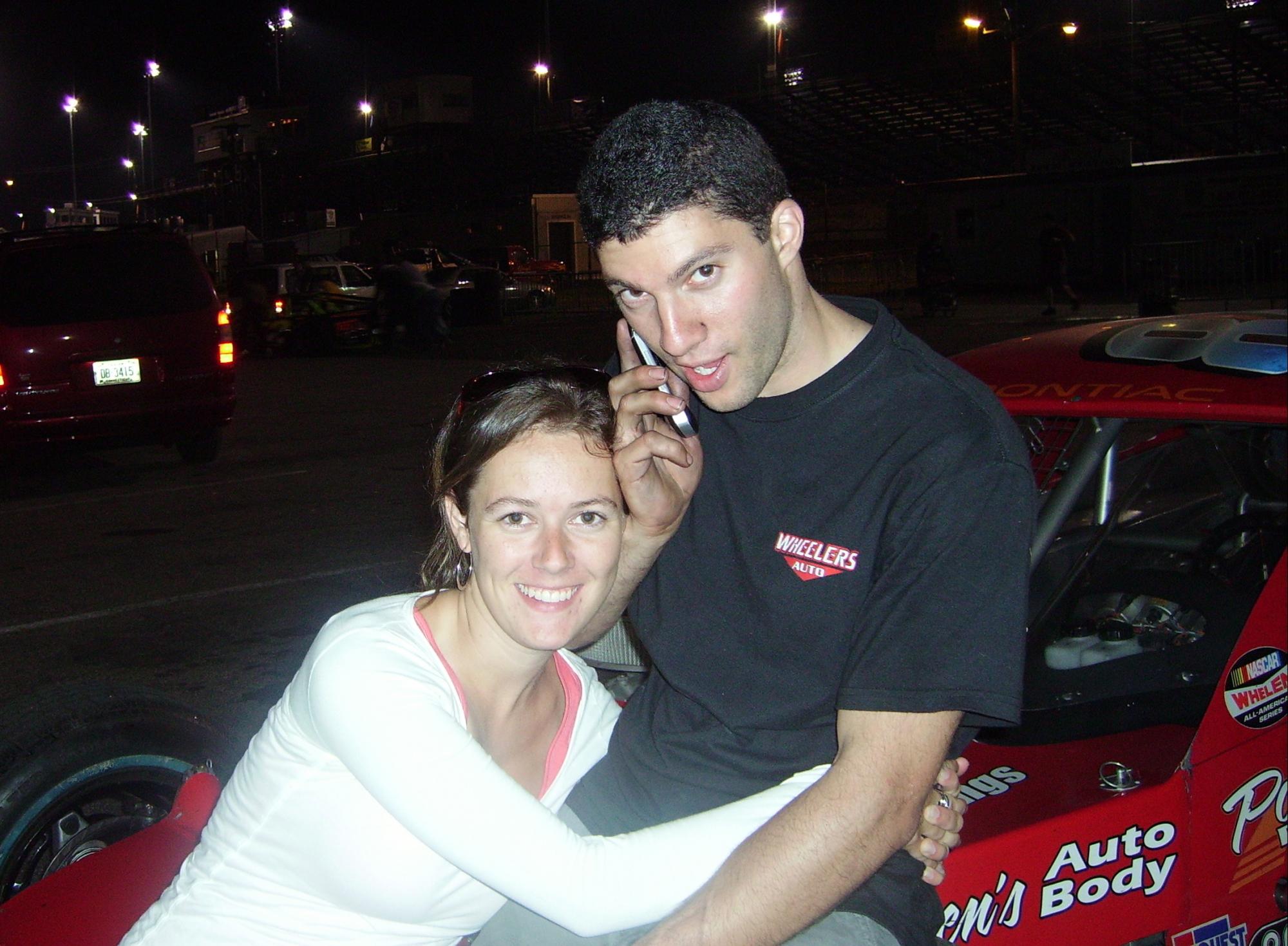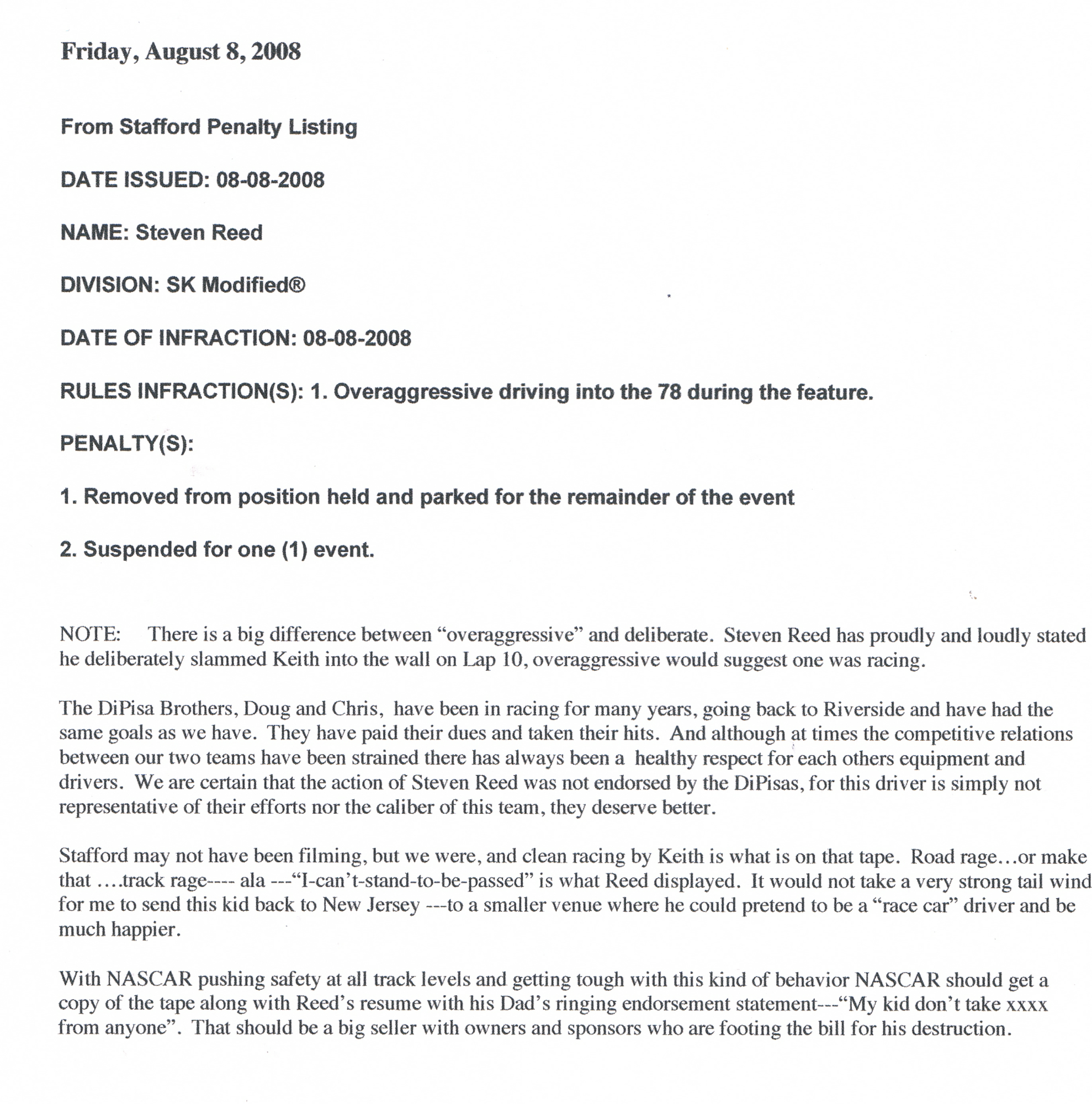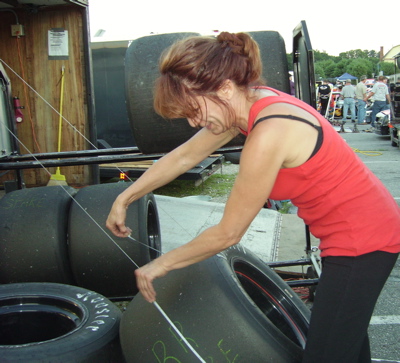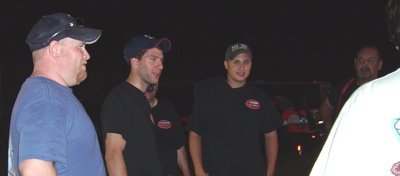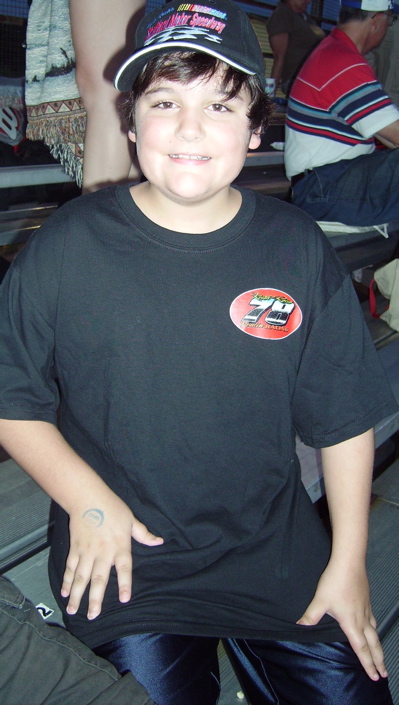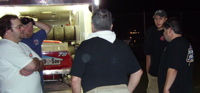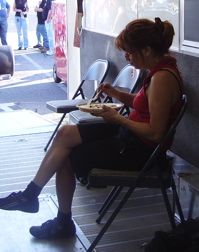 Think I was a little upset!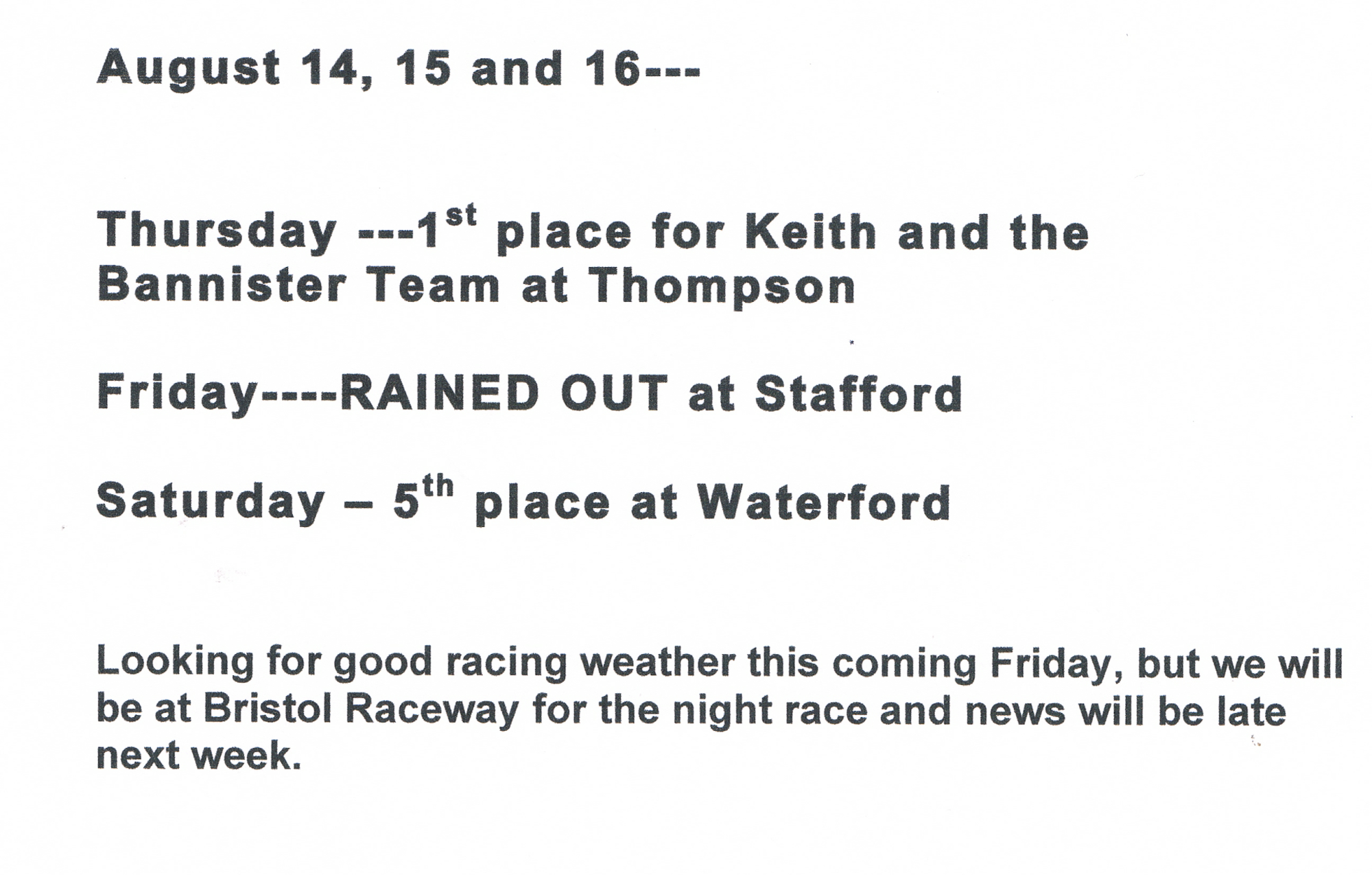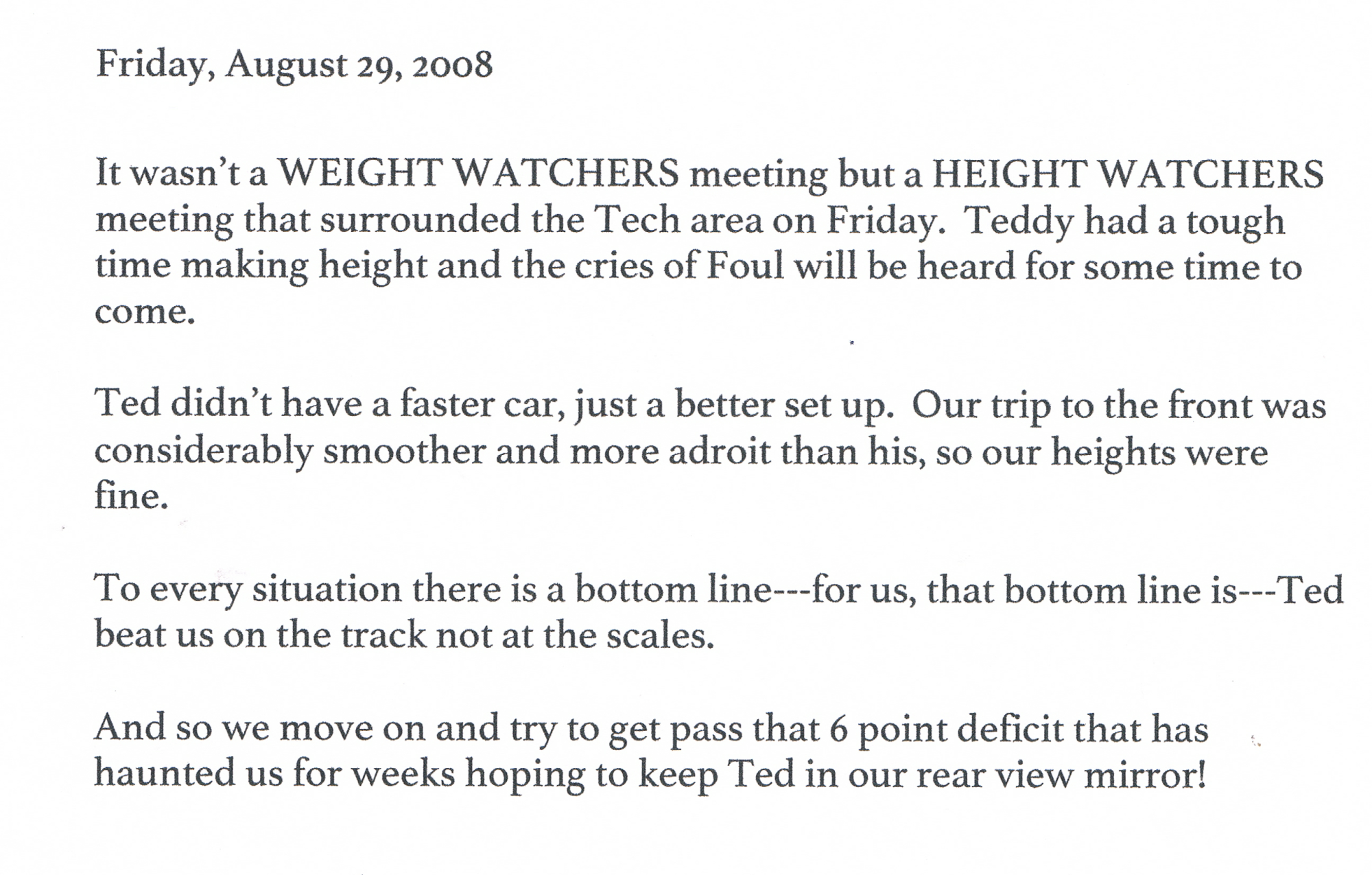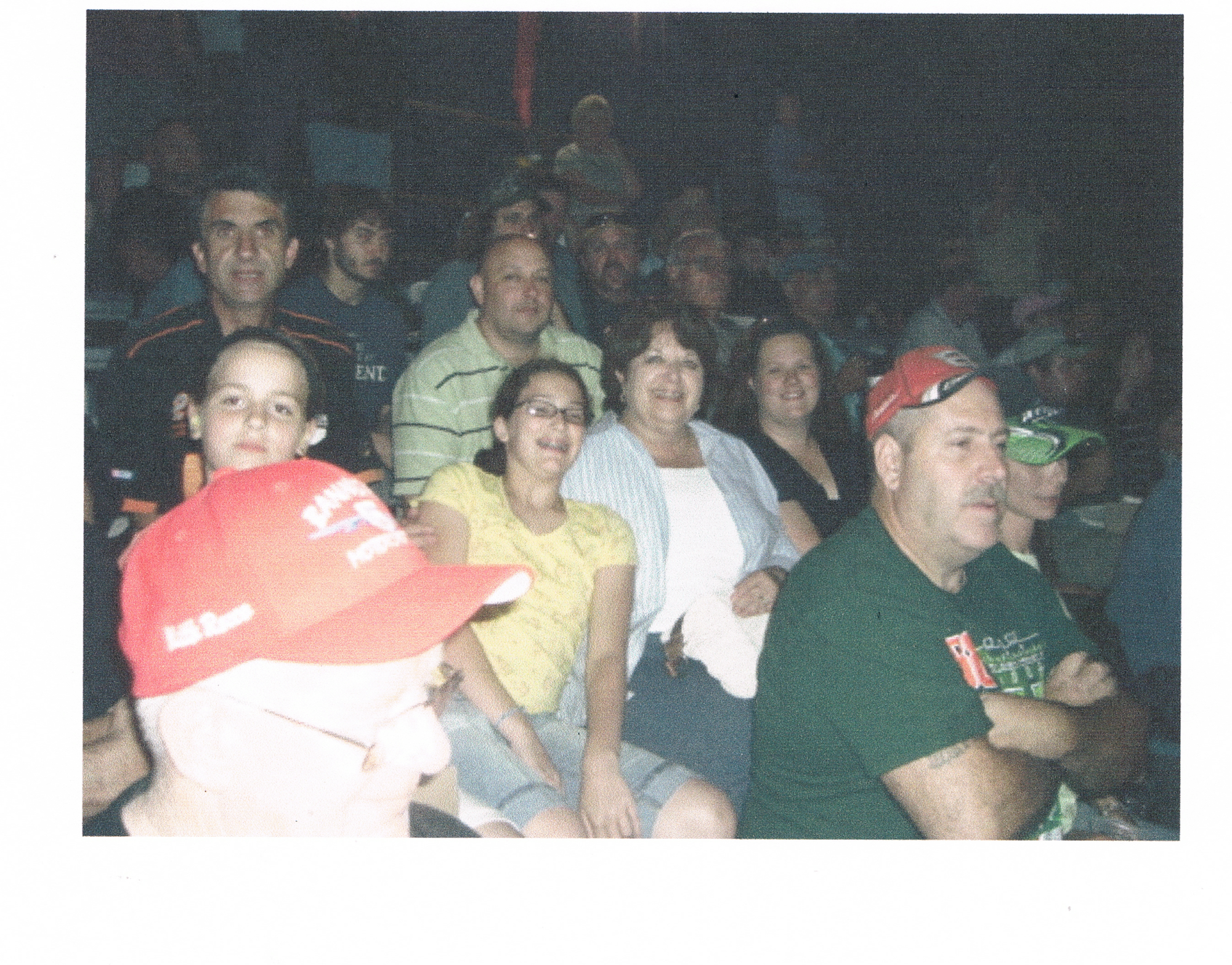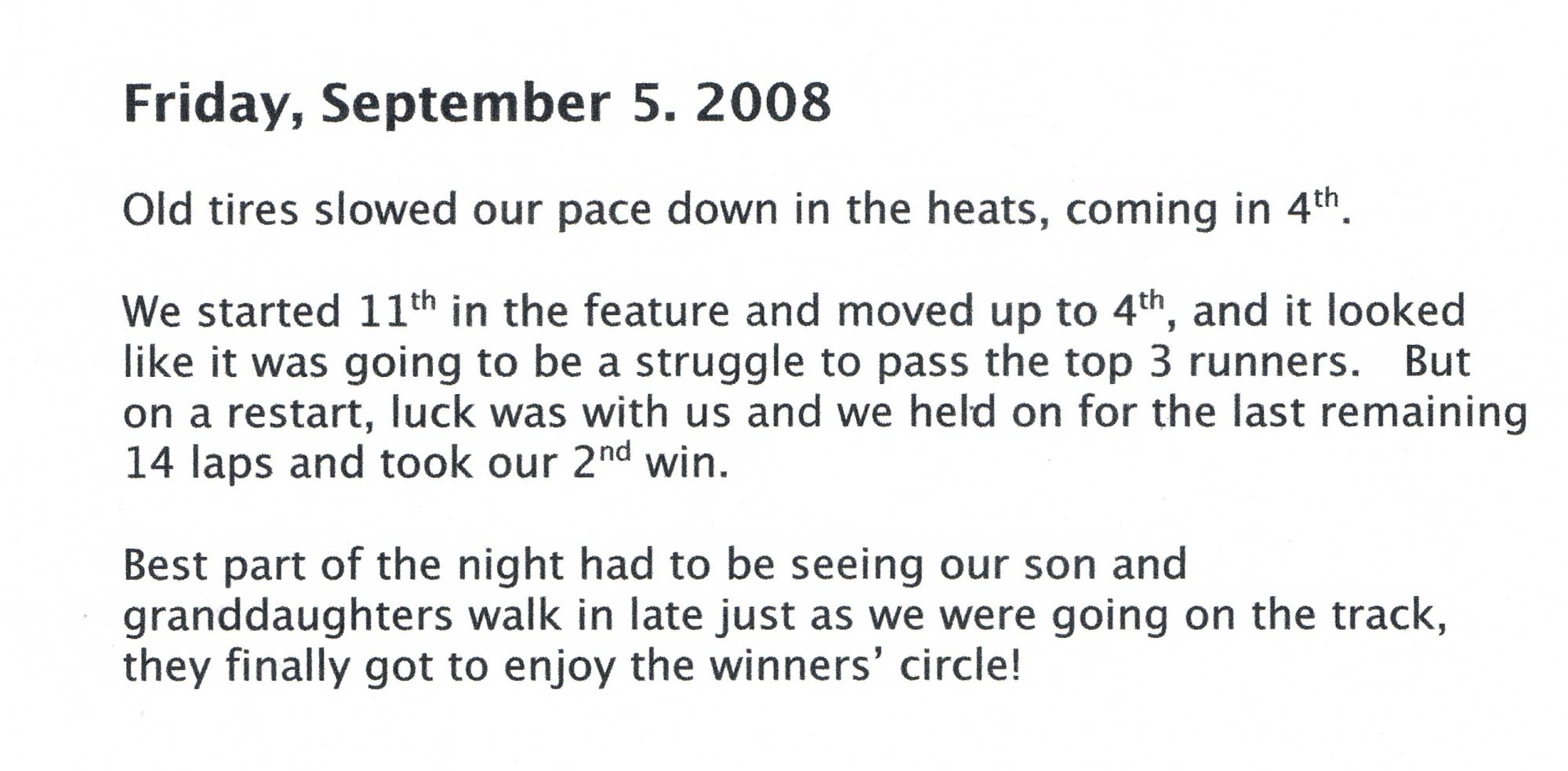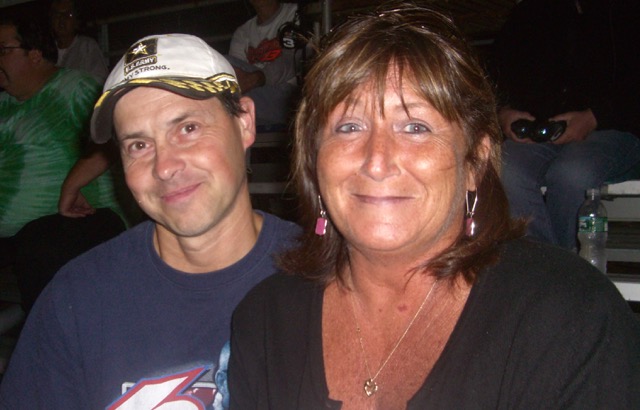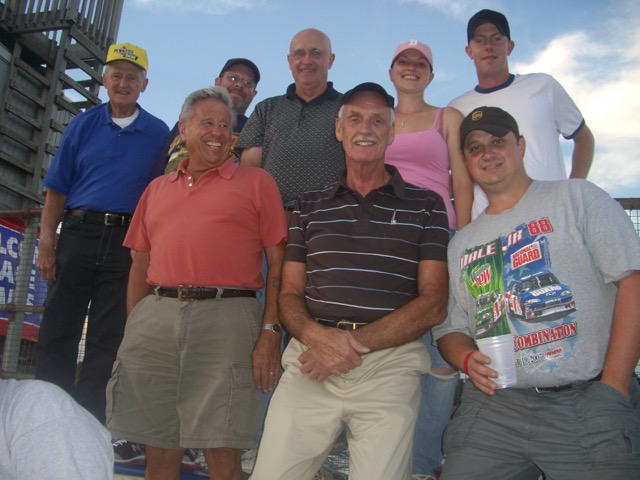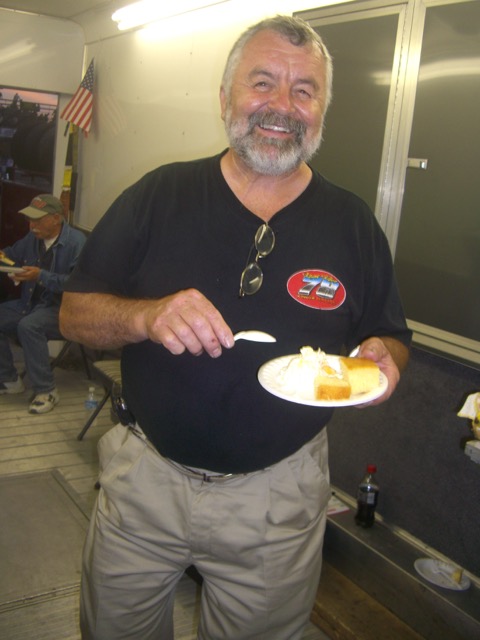 The same group of fans were there to support our efforts during the entire season.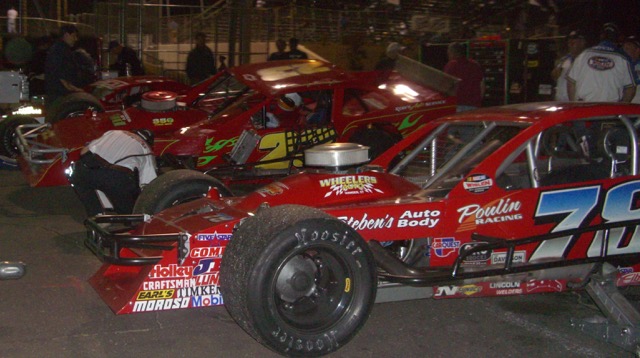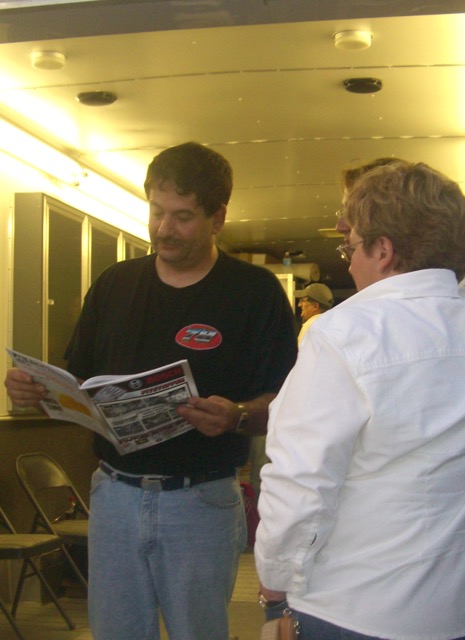 Jean would enjoy his sweets and Dave would check the points.
Tear down, such a happy place!!and that would be the final time that the red Poulin Racing 78 with the pretty blue numbers would shine. That is Phil and young Phil Junior, who worked tirelessly every Friday, great team members.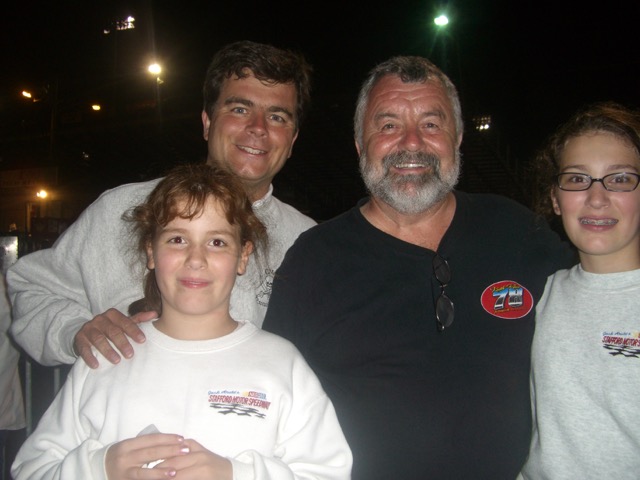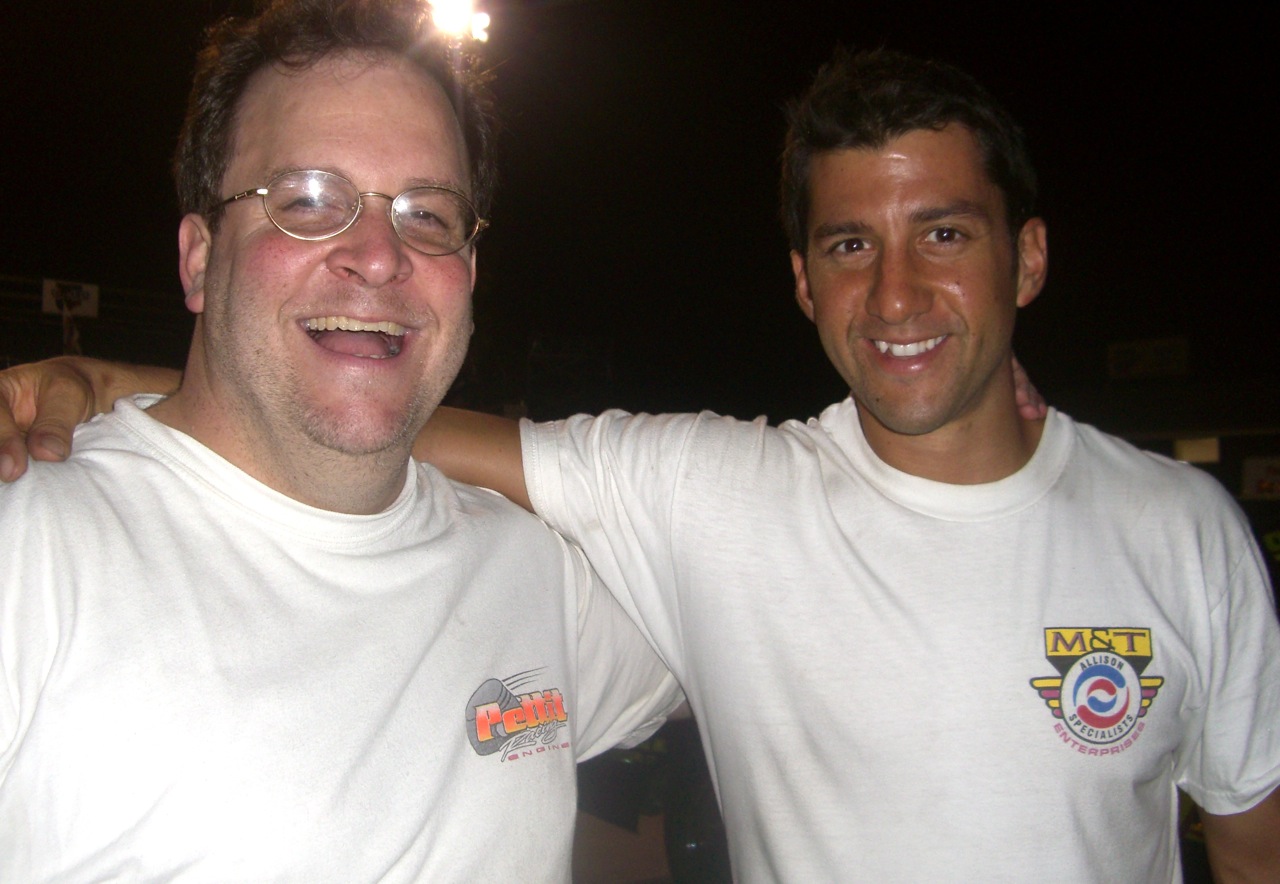 We would go on to win the Championship and go to the "big dance" in Las Vegas. An interesting gathering in that NASCAR was suppose to celebrate the weekly home champions, but spent the bulk of the evening talking about NASCAR. We stayed at the RIO and spent the weekend visiting the area, traveling to the Hoover Dam and taking a tour of the city.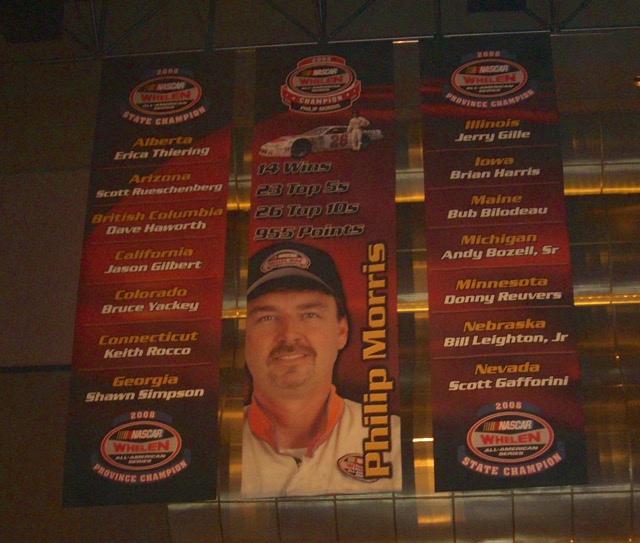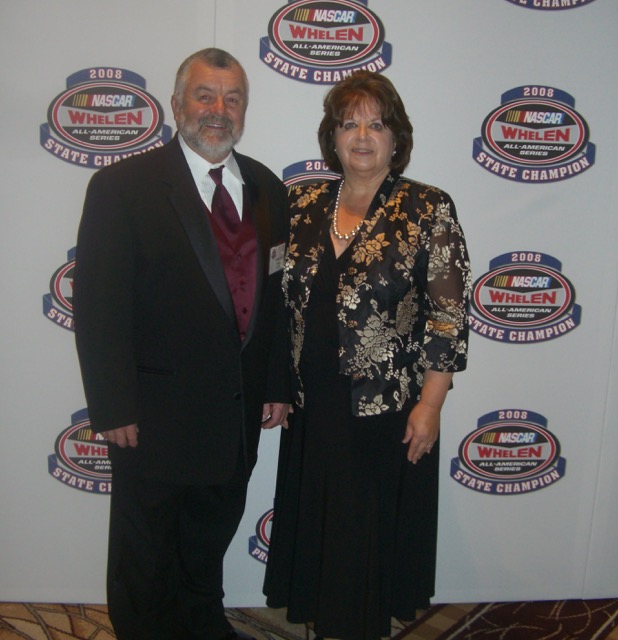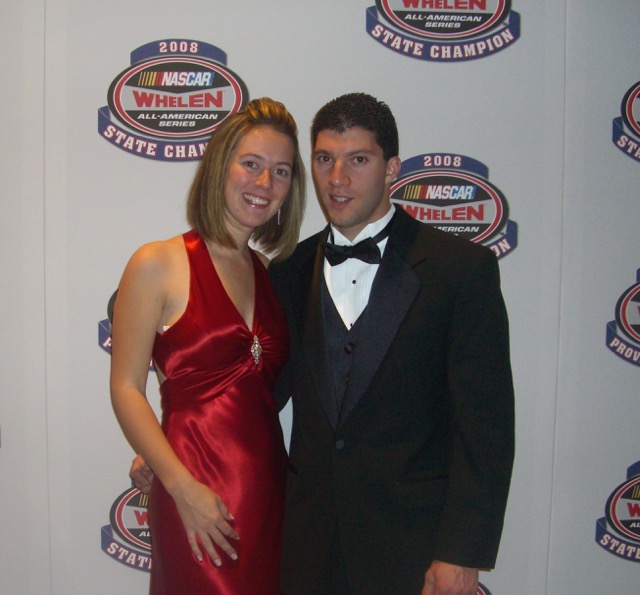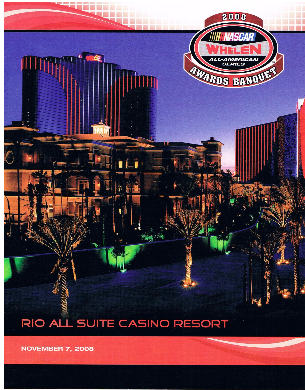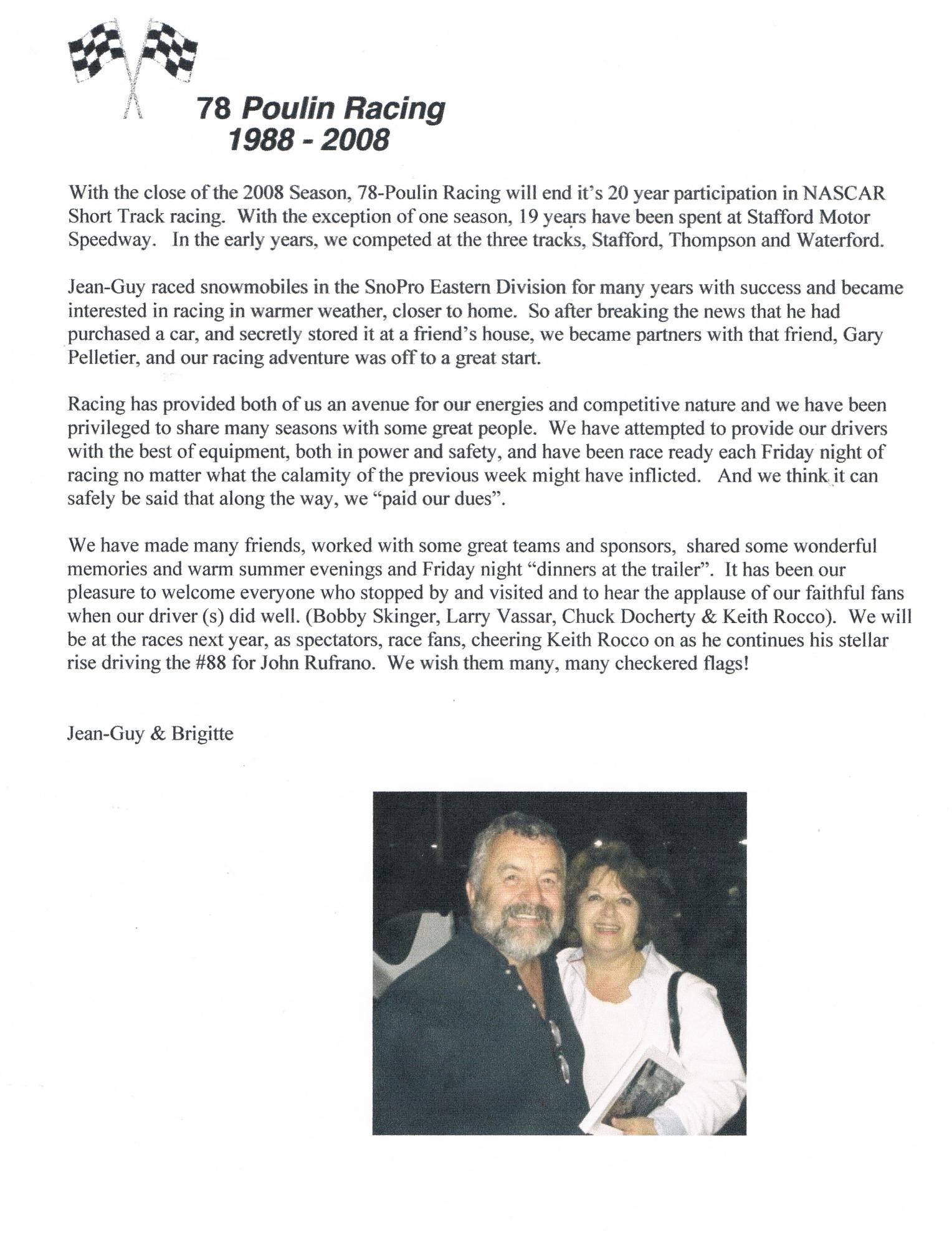 This was the closing website post for the 2008 Season. The car was sold along with many spare parts. I was happy to be "retiring" from racing, looking forward to more extensive traveling. The fact that Jean had not sold the hauler or the two motors should have been an indication that he was not as commited as I was, but I thought he would sell those over the winter.
So we set off at the end of December for our annual Florida vacation. During those two weeks, Jean's cell phone rang often while we were out and he would excuse himself to take those calls. I figured they were business calls. Little did I know that plans were being developed.
Ummm......You will have to proceed to the 2009 page for details!