This late November, 2013 headline, set in motion what would become another memorable season. At the beginning, Jean and I had some reservations. 1) Jean does not like change, 2) we would be dealing with new people, 3) the car was moving further away, increasing the amount of travel. 4) Although we were familiar with the name "Gunsmoke Stables", we had never met Steve Greer and knew very little about his operation.
But, the one consistent factor in our decision to make the move was that we would be working with Mike Paquette, using the same car, and of course, Ryan. We knew and understood that more was to come for Ryan and after an impressive 2013 season, why would we want to make any driver changes?
Ryan was busy in February and March, while waiting for Winter to end.
And he continued to get good press.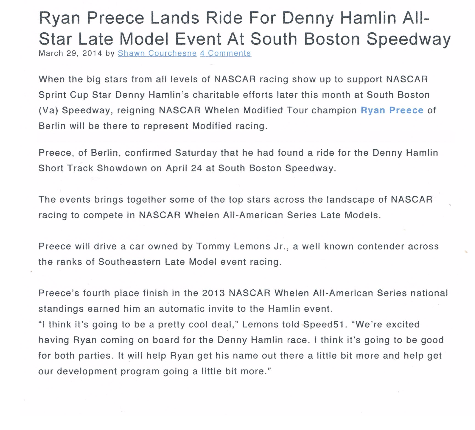 Back in Connecticut, the car was renumbered to the #2, painted blue and was ready for practice on a cold March day.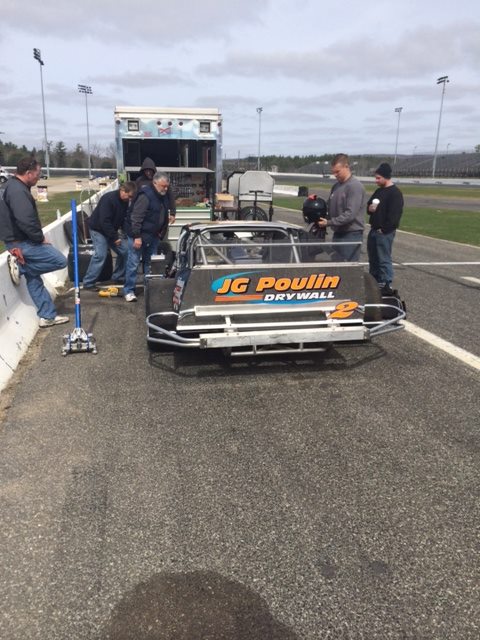 While we were in Florida, we contacted a young driver, Nick Salva, who was racing in the SK Lites. We decided to sponsor him in the upcoming season. I had seen him race during the last season and liked what I saw. And if we were to be at the races on a weekly basis, why not have a car in the Lite Series.
Ryan was looking forward to a good SK Season, but he was also hoping to double up on the Modified accomplishment!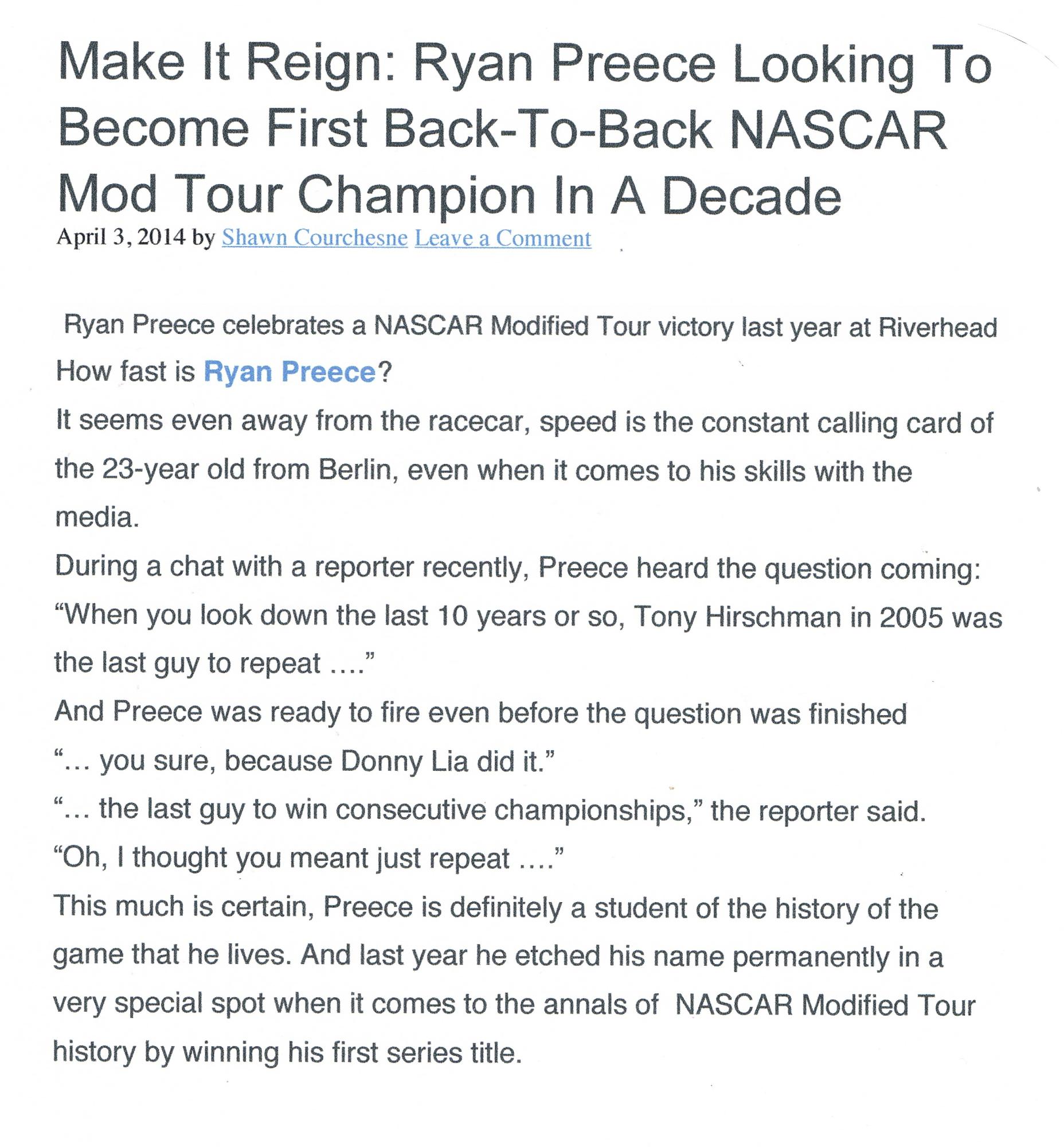 Spring Sizzler - My reaction back then was - New team, but same energy, same driver, same results. That is what our opening win proved!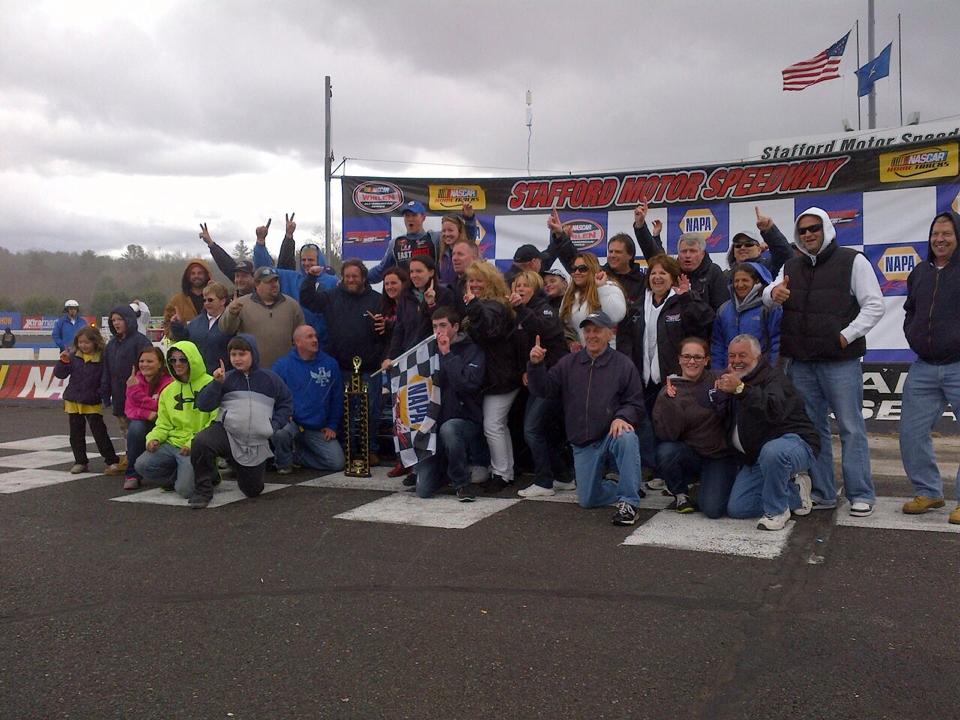 Judging from the crowd, it was a popular win!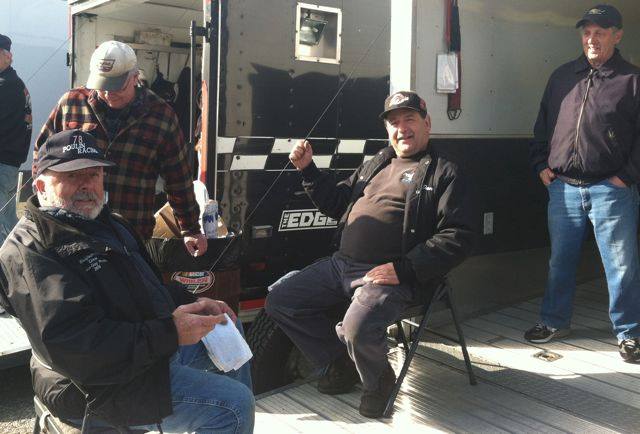 Nick also had a good finish!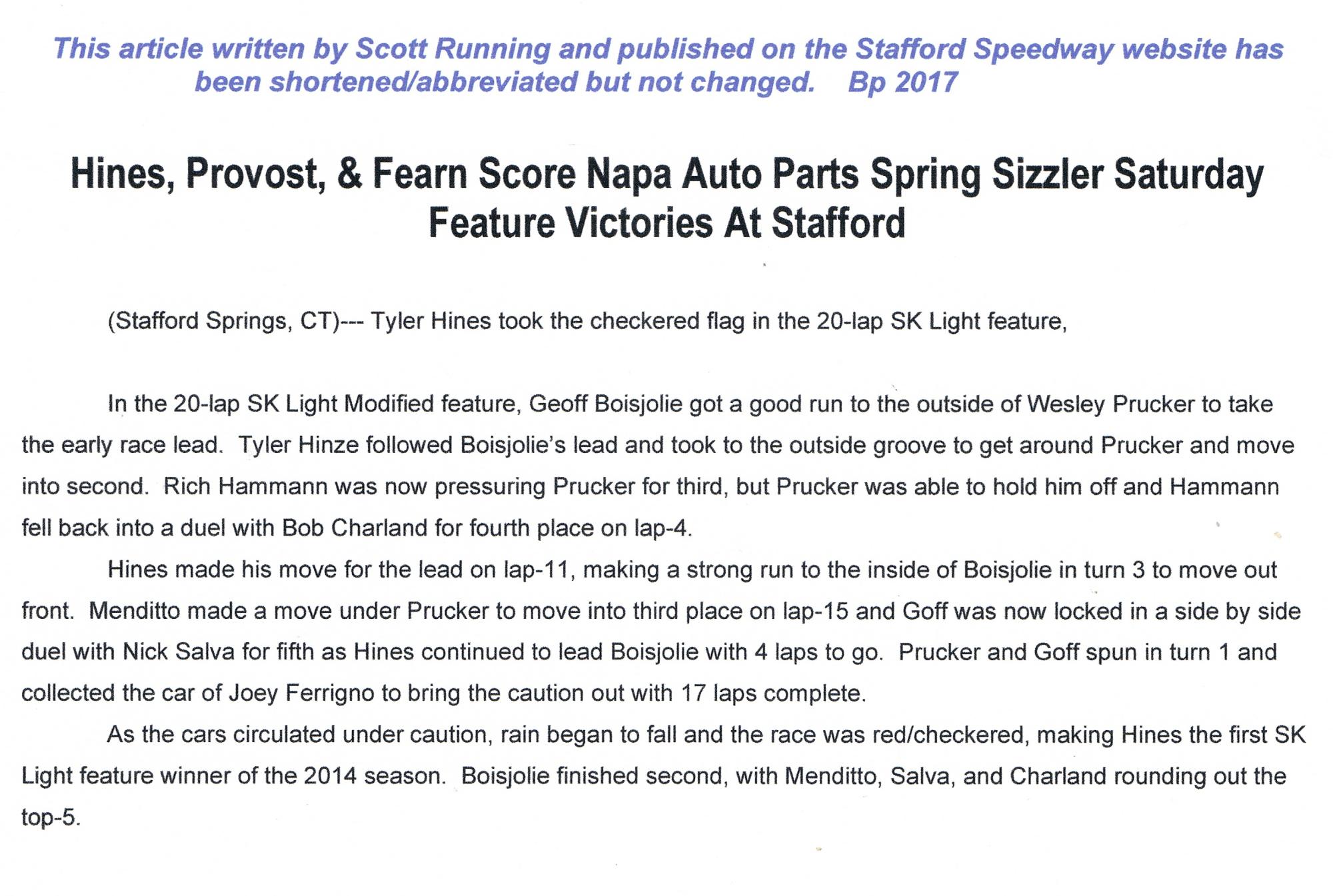 New team=high energy=best result! And that is indeed what we did on that night!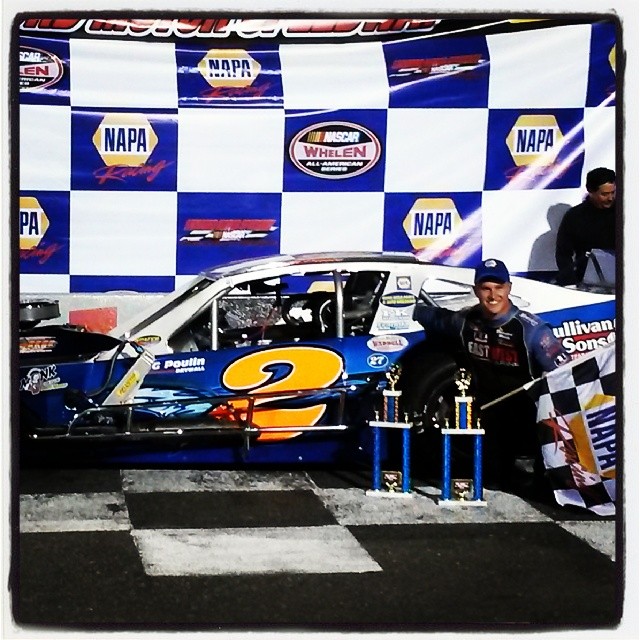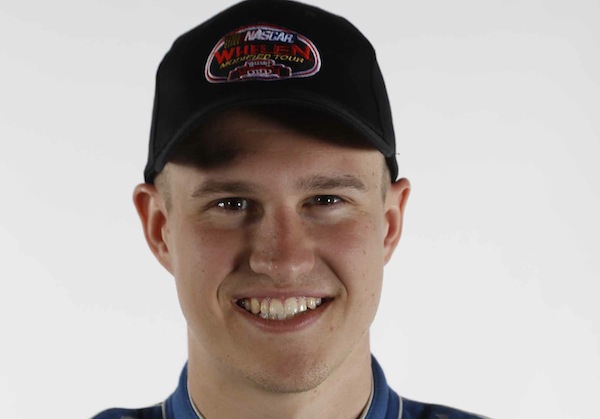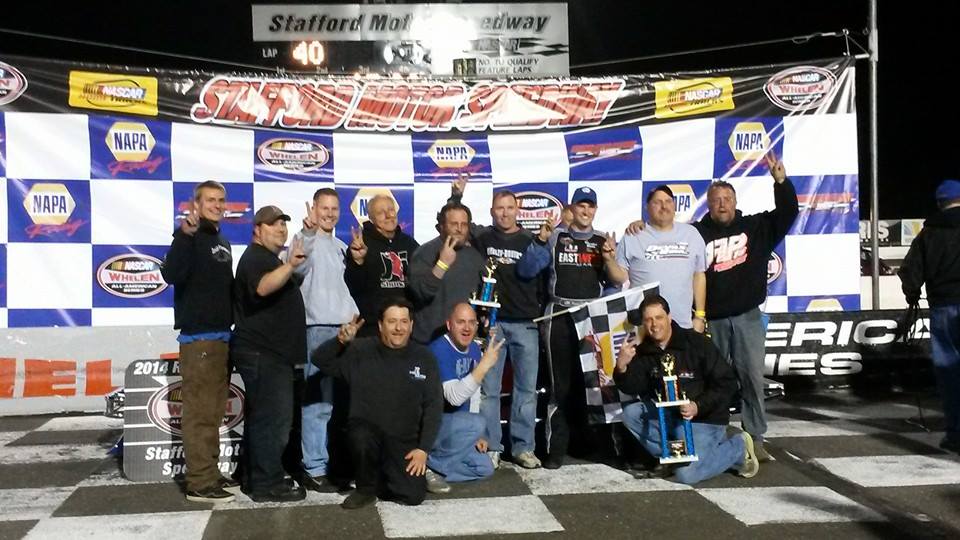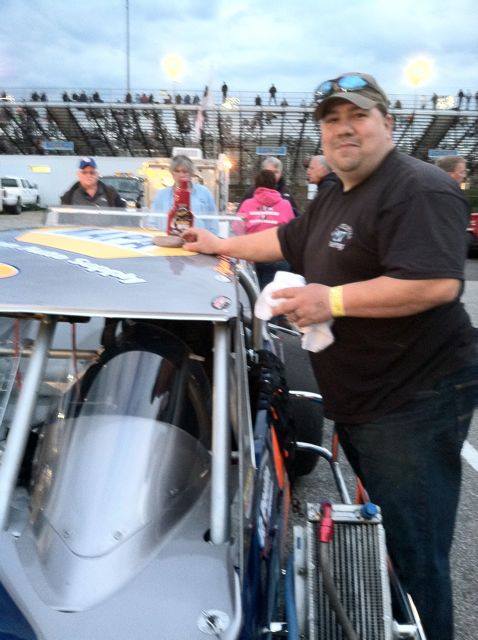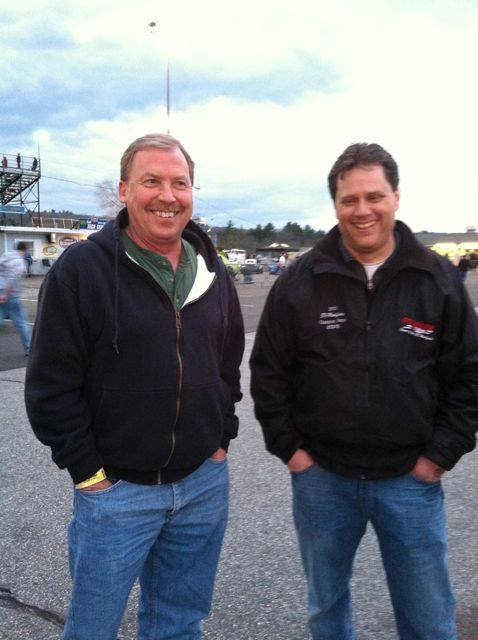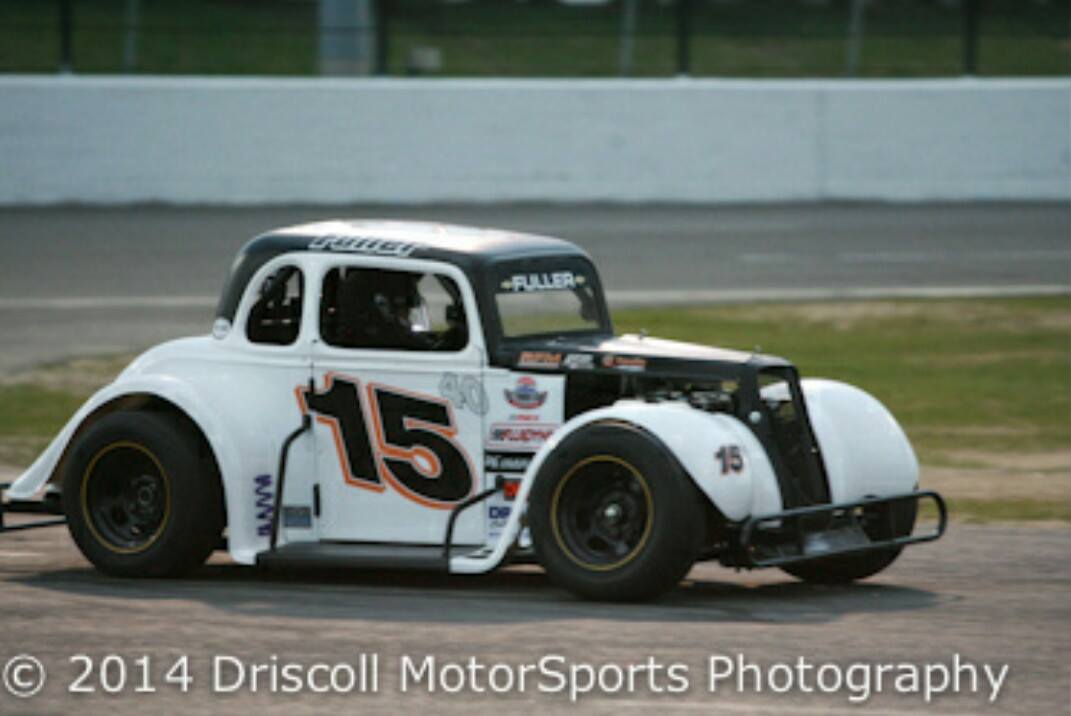 We were also helping young Chris on his first venture into racing.
It was time to celebrate and Biju and Steve hosted a get-to-know-you party at their home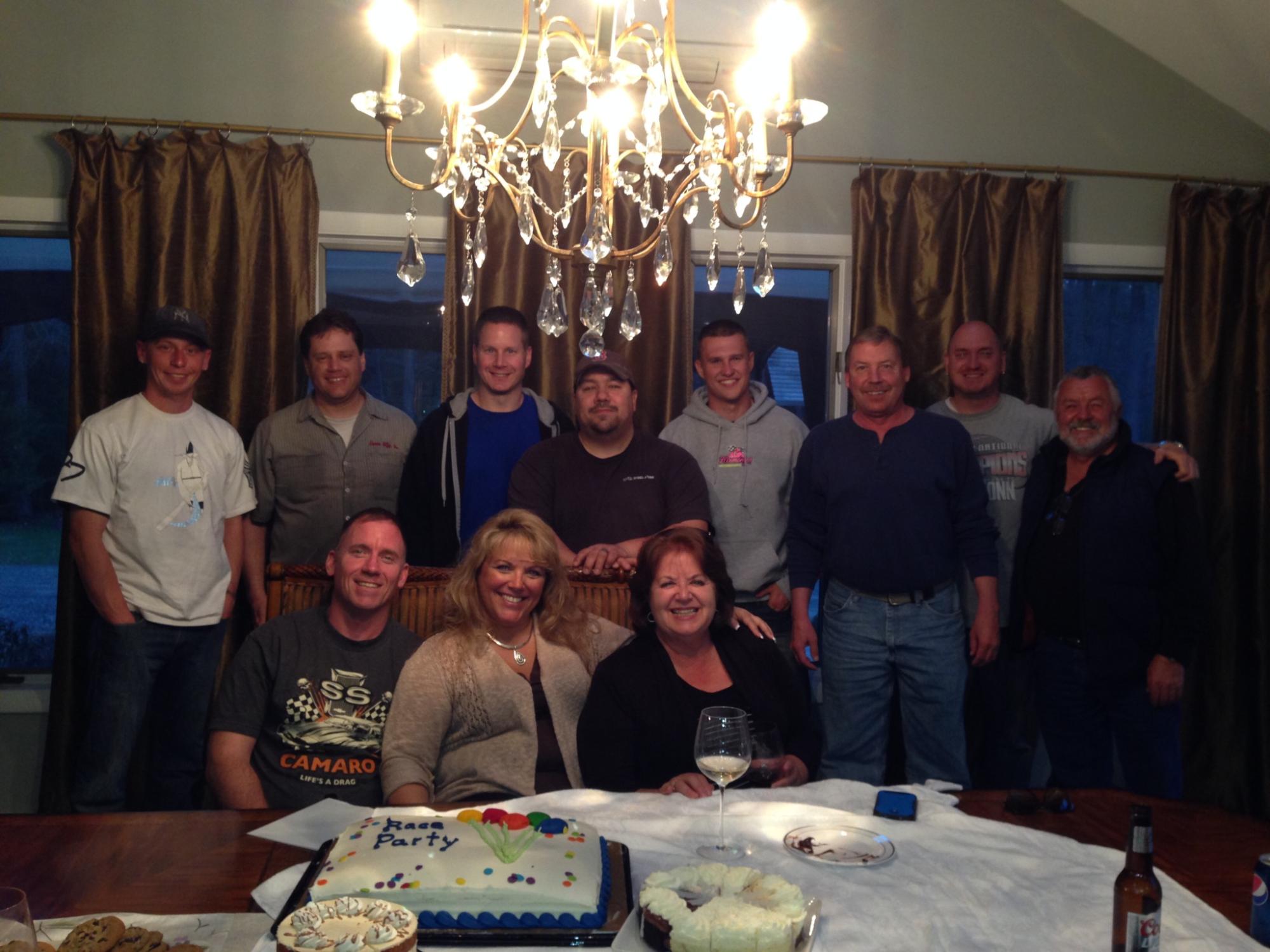 May 23 and May 30 would bring the rain, but not before the SK Lites were able to run on the 23rd and Nick would score his first SK Win!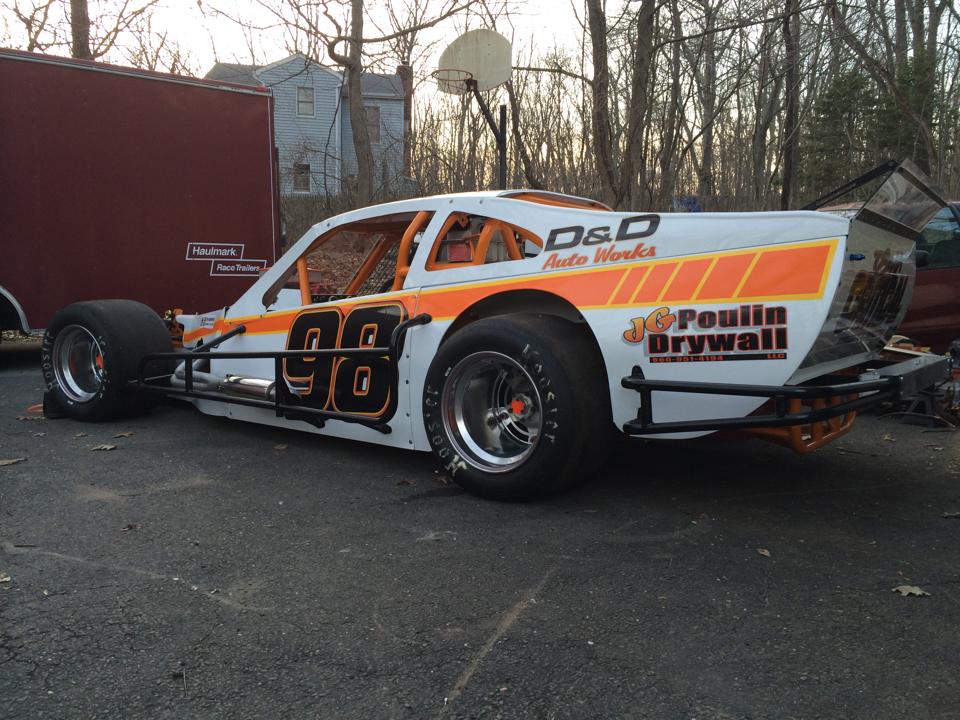 Rain also claimed the May 30th race, we waited for clearing but not to happen, it appeared that it was only racing at Stafford, because, Ryan was able to Race at Riverhead and Thompson and post some wins! We finally gave up and share some time by the pool.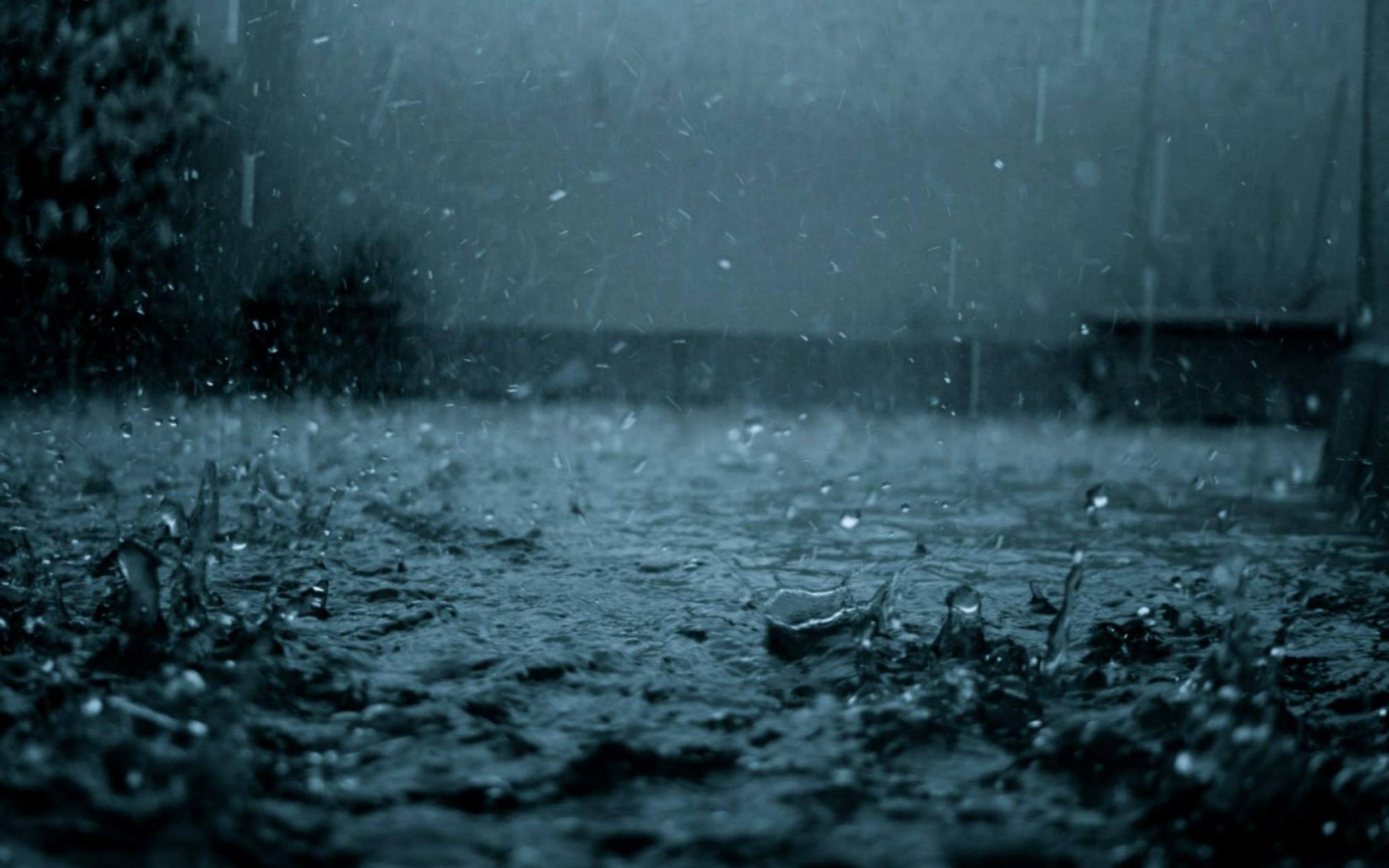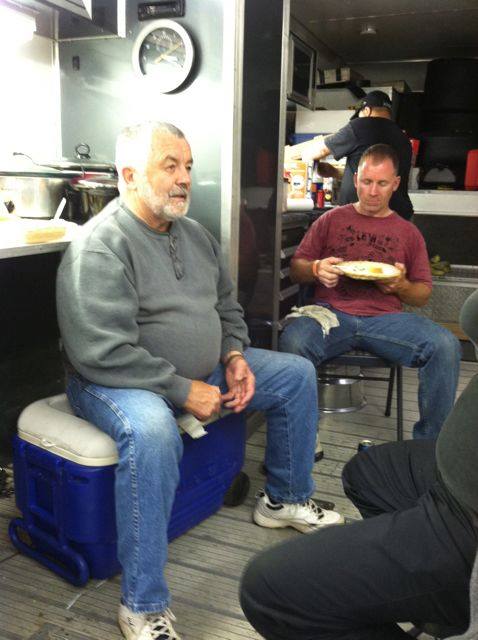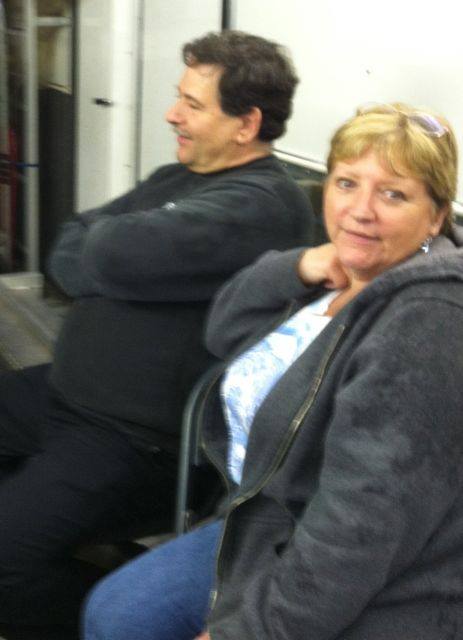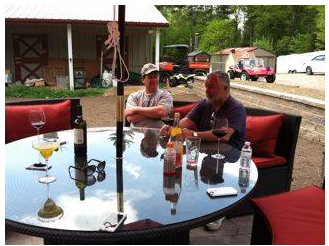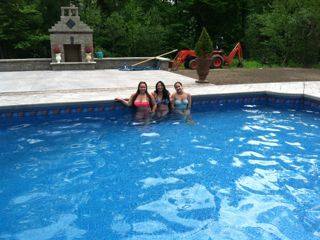 Ryan was busy where it was not raining - a win at Riverhead and two wins at Thompson!
June would become one of the busiest month for all of us!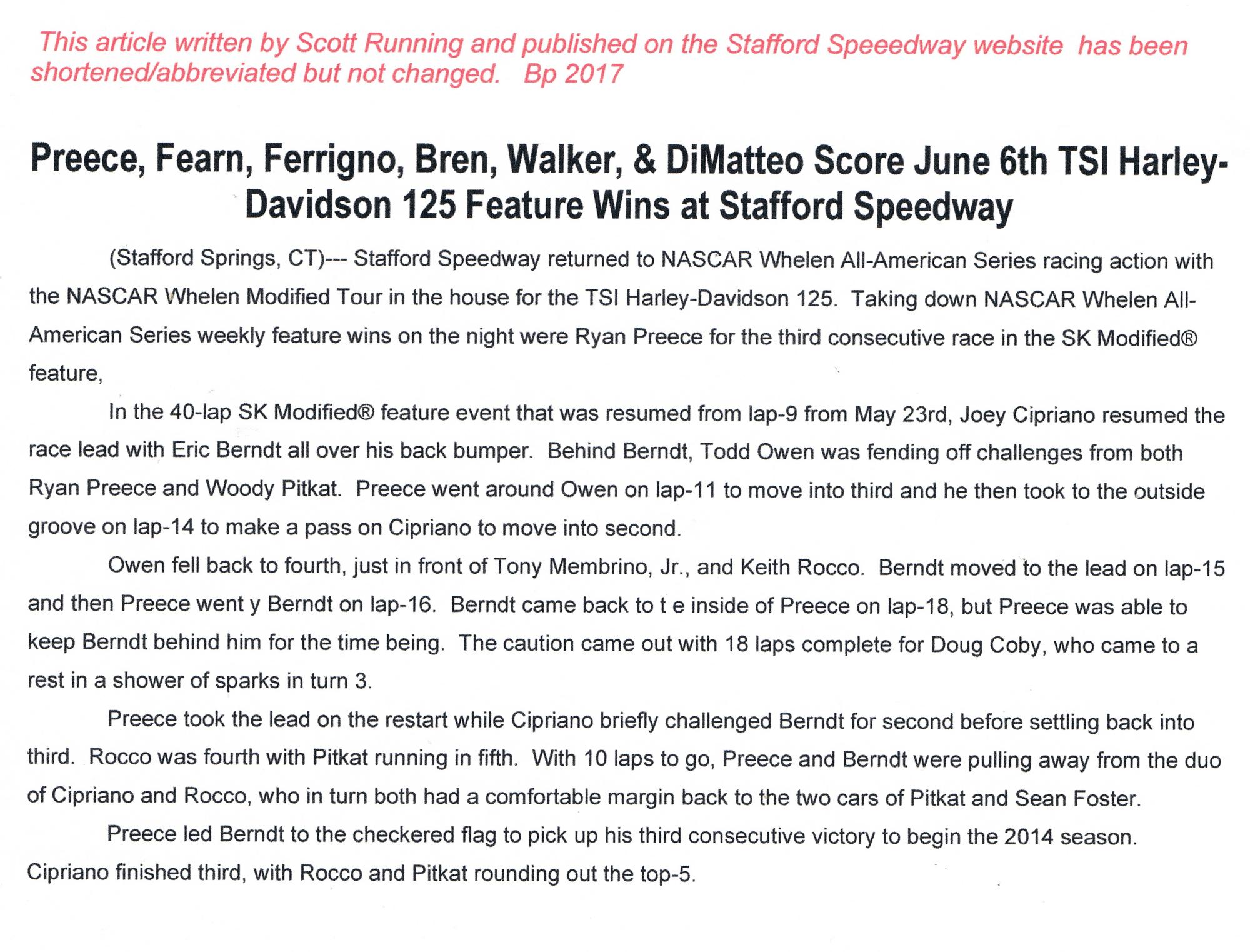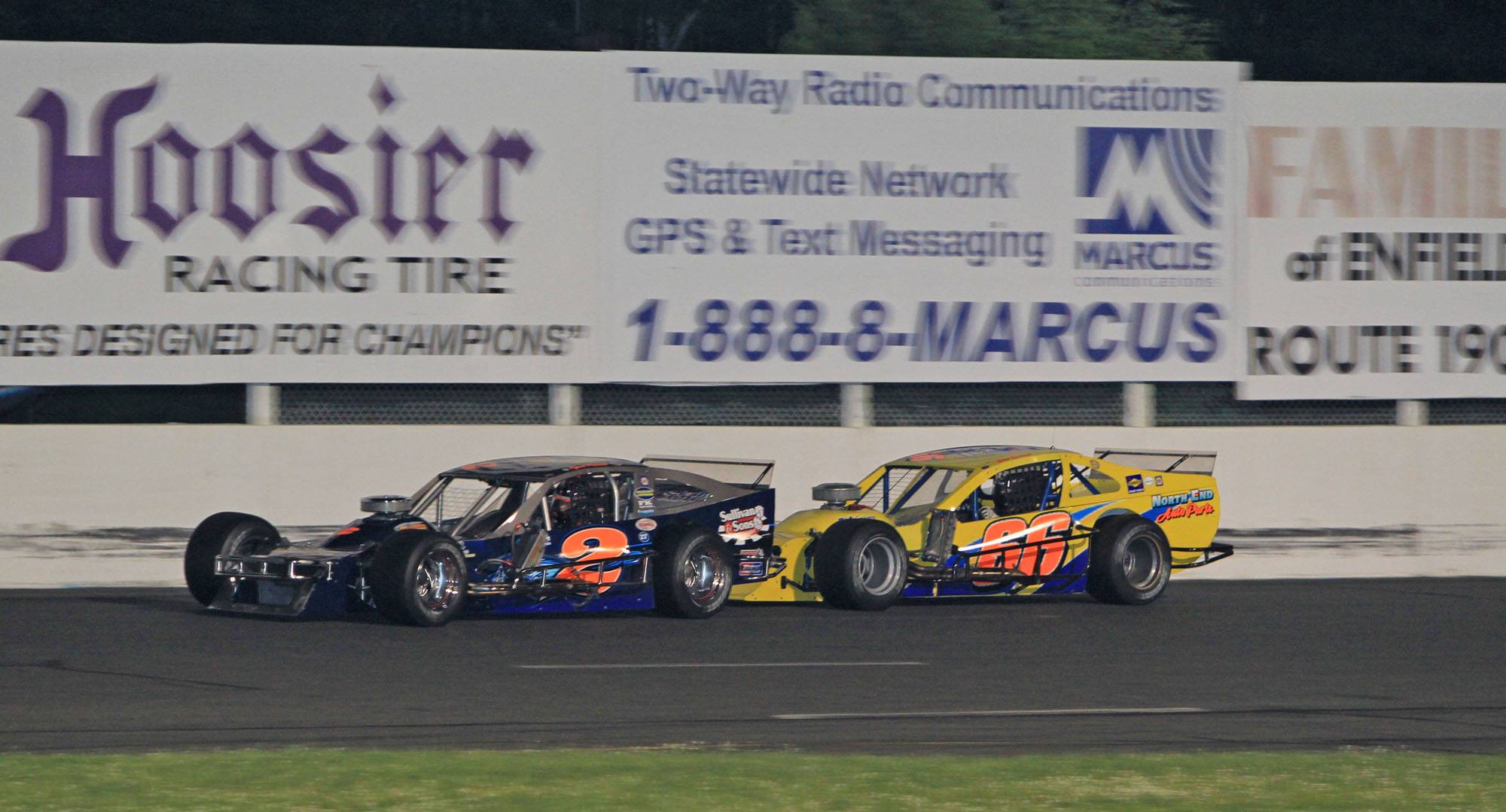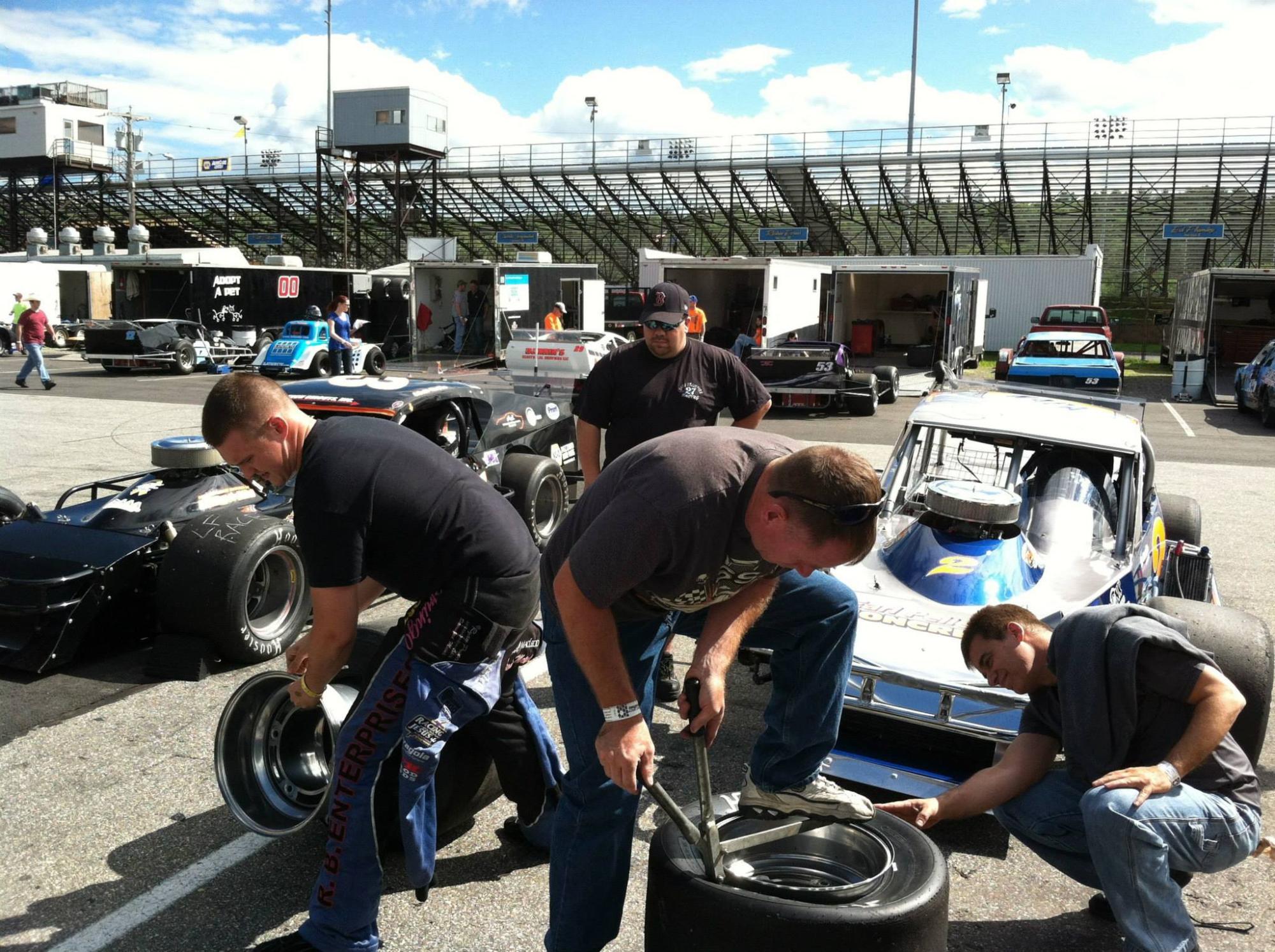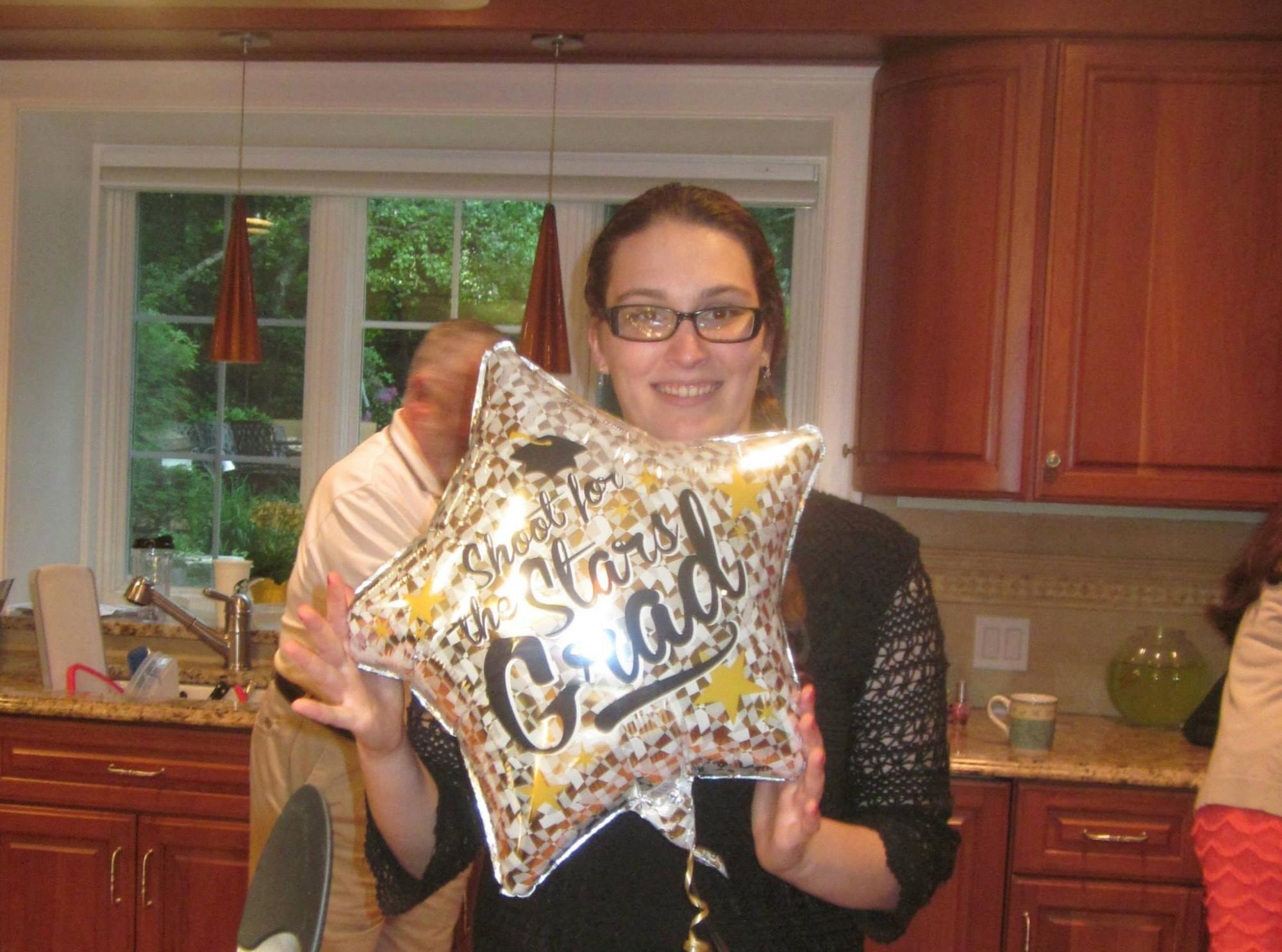 I has always dreamed of sailing on a Schooner and that is exactly what we did!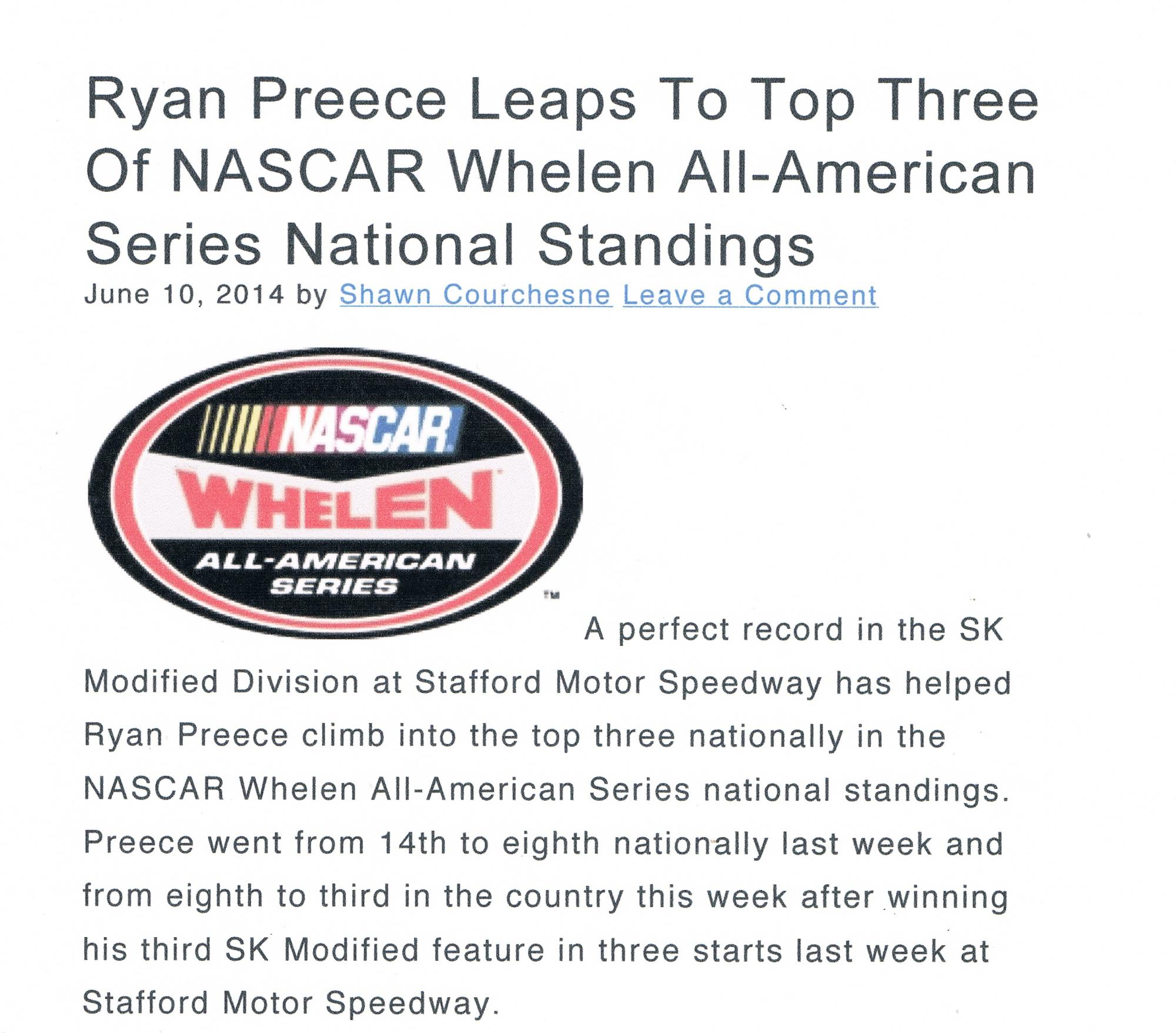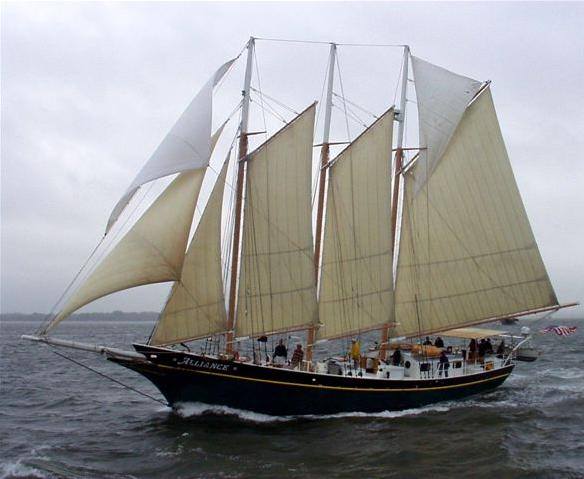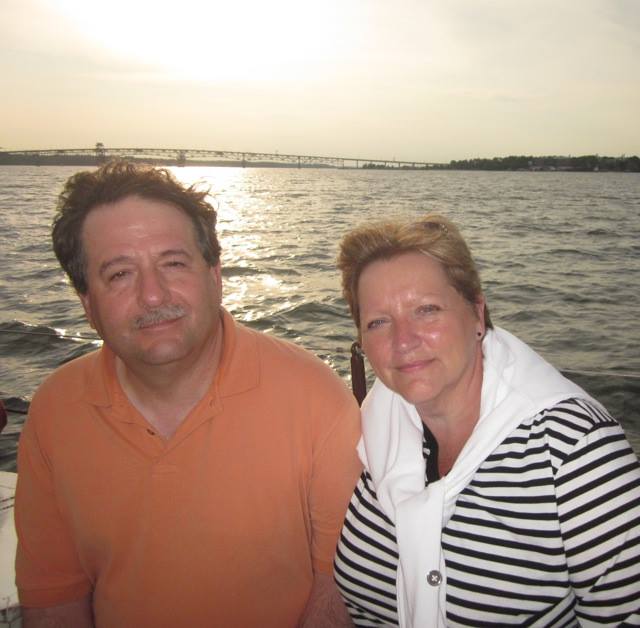 And great laughs! GPS and map and still lost?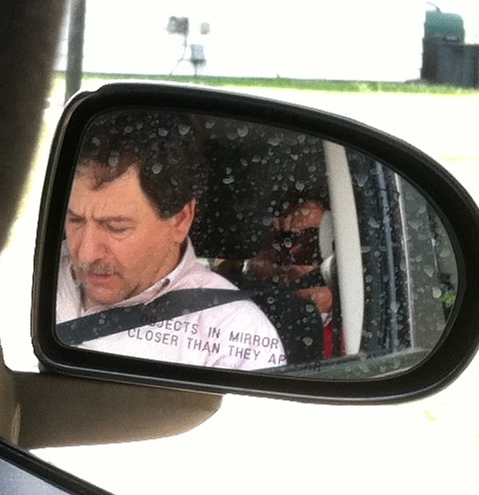 So with three races in and three rainouts! things are going pretty good!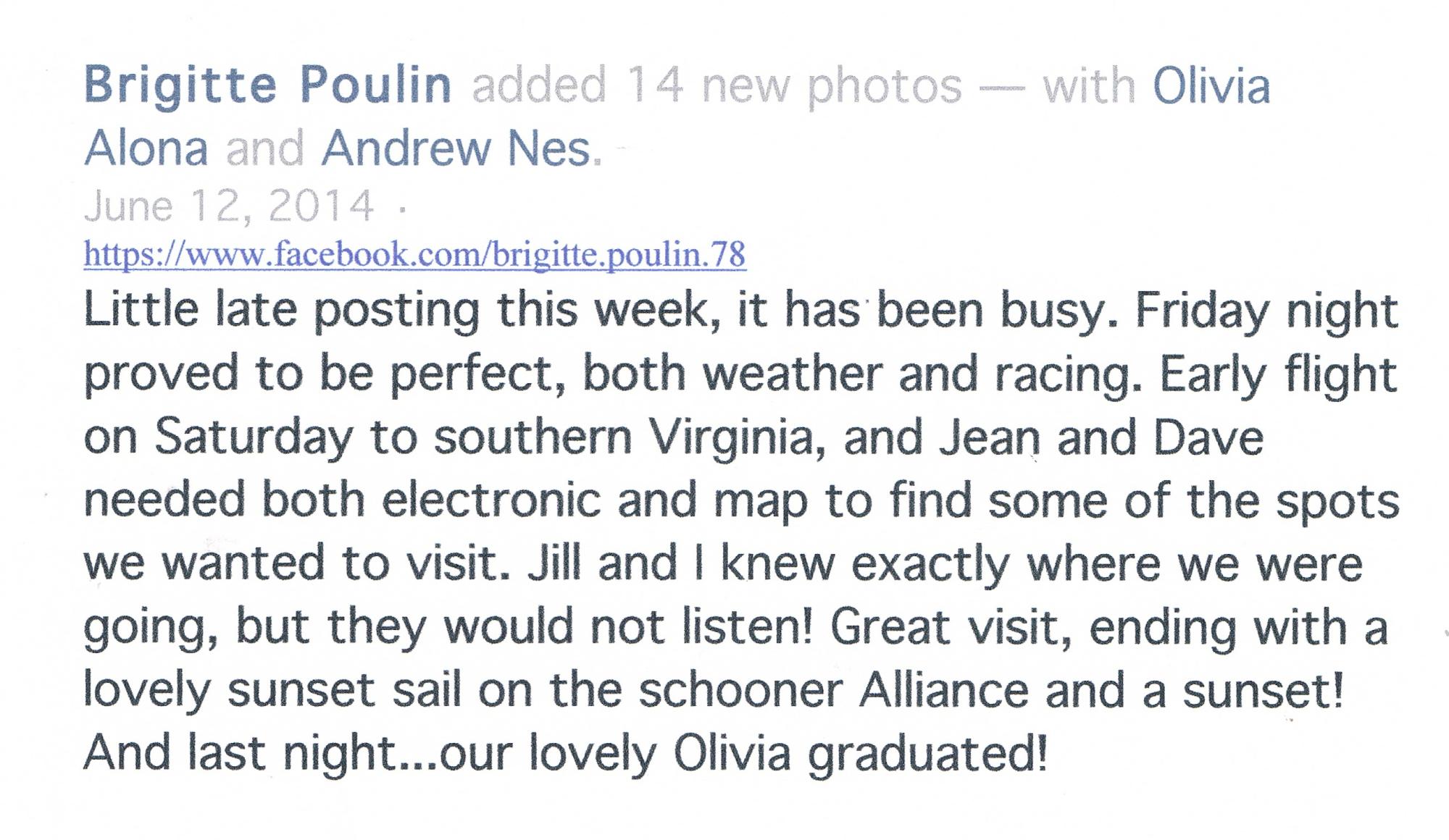 Mid week high school graduation with our Olivia and then end of week a flight out to Norfolk, Virginia for our annual anniversary trip with Jill and Dave!
June 13 would end up being another rainout and June 20th would see us spin out on Lap 20 and take an 8th place finish. Nick would place 9th in his division on that night.
June 27 - ah...one to remember!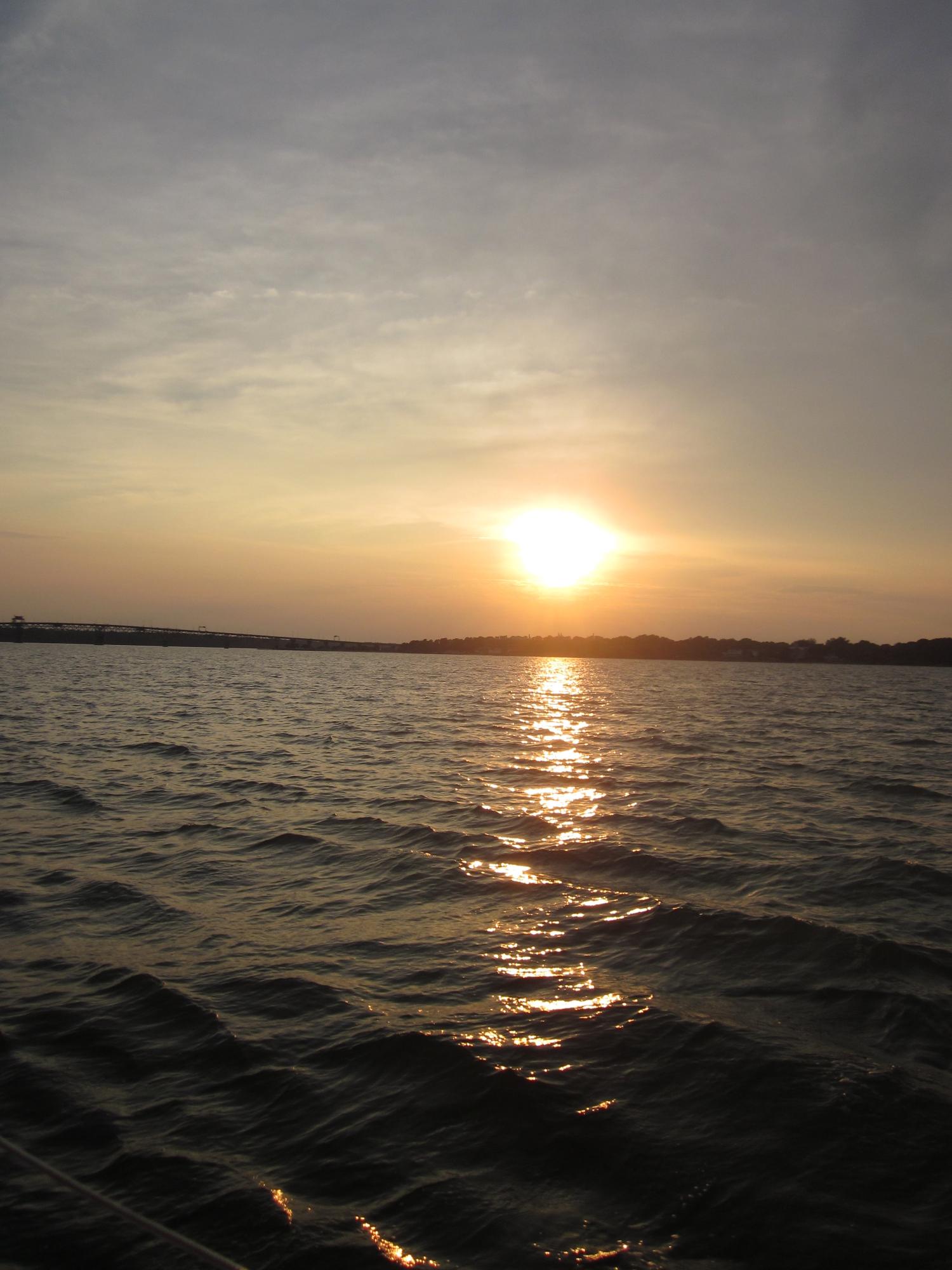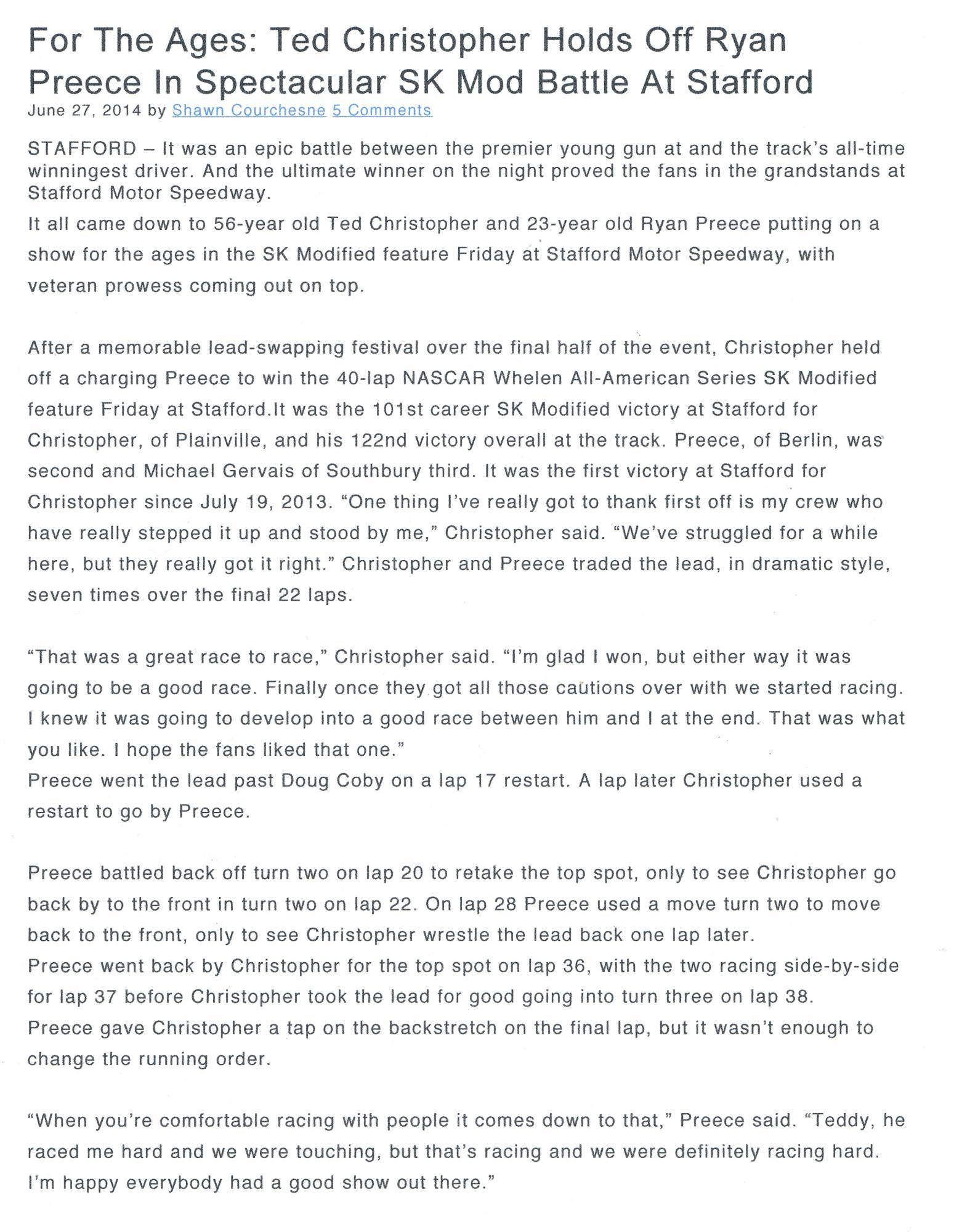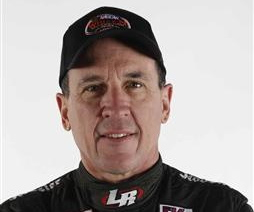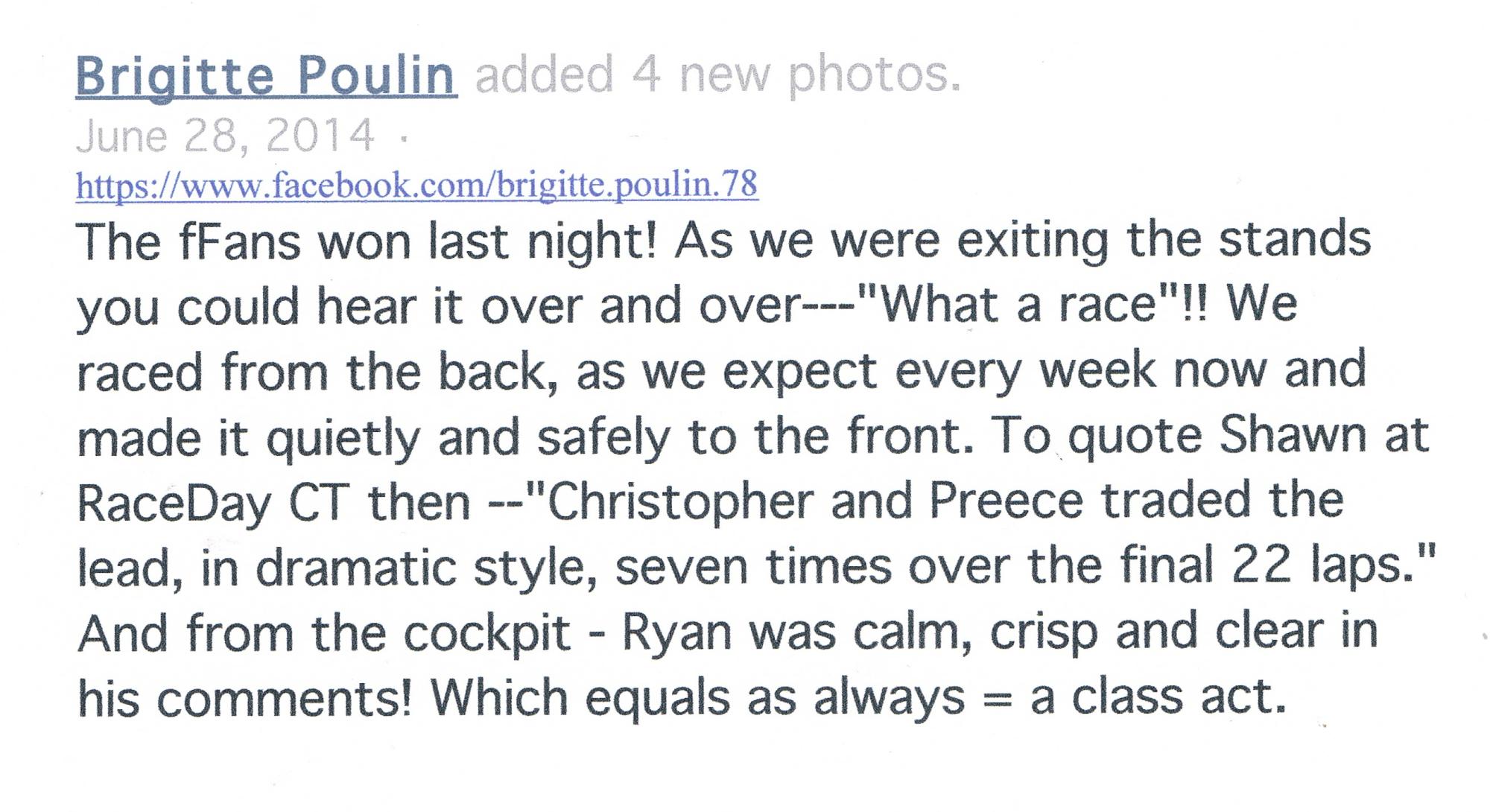 RaceDayct has a great headline and story, but Scott's lap by lap description is worth reading!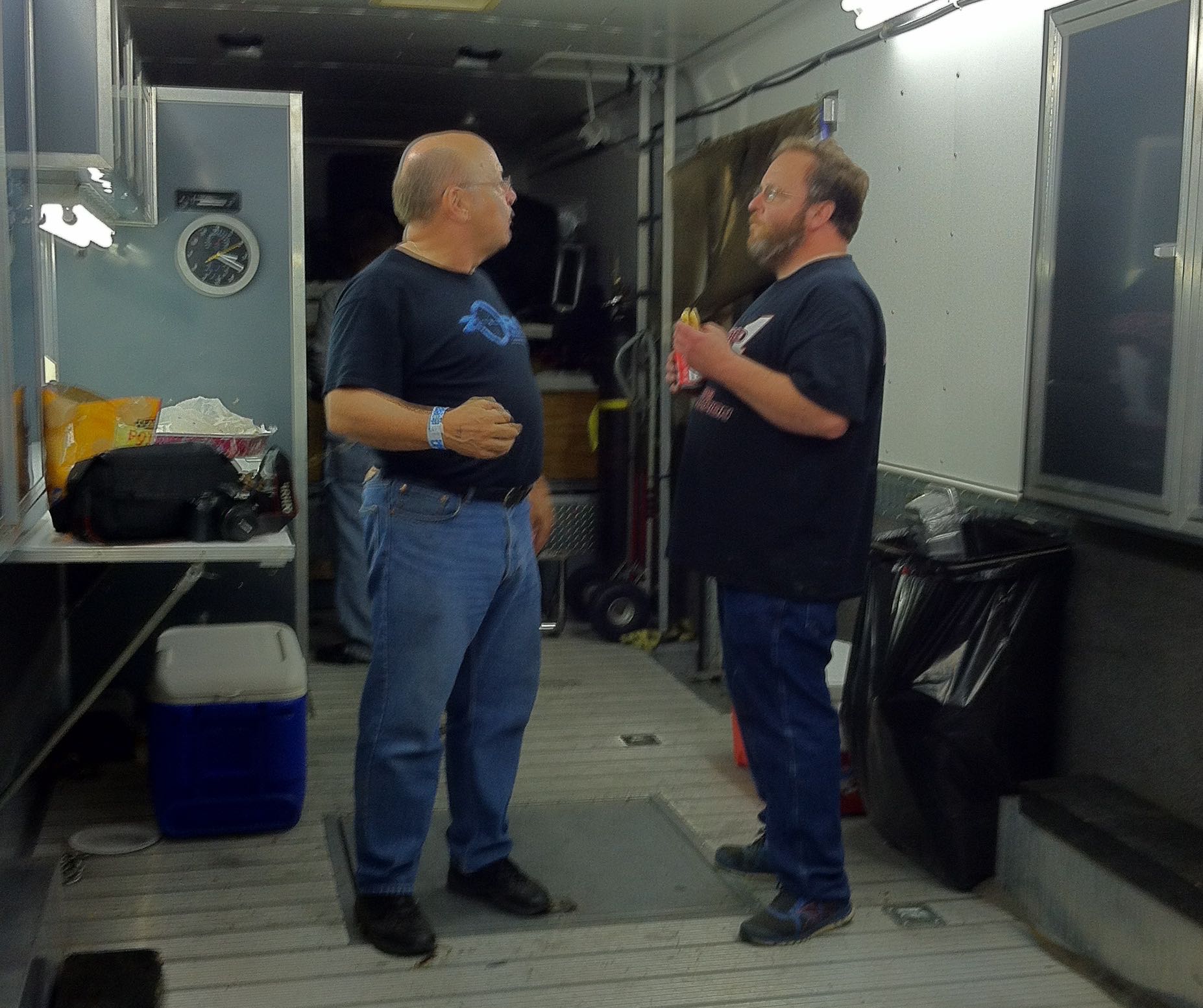 From good preparation, to tear down, to after race discussions, all part of racing! and good results.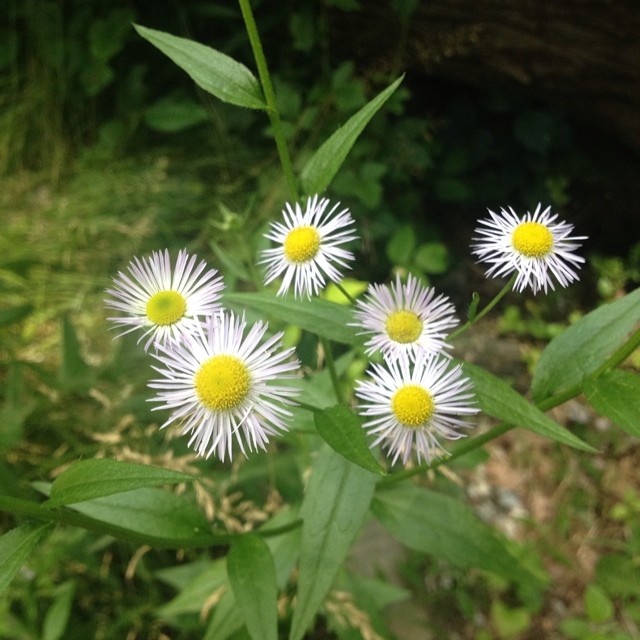 June! you have been a good month!
This still can be seen on YouTube - Stafford speedway Sk feature 6 27 2014
So bring on July! looks like it was a rainy 4th of July because we skip right to July 11th for our 4th win!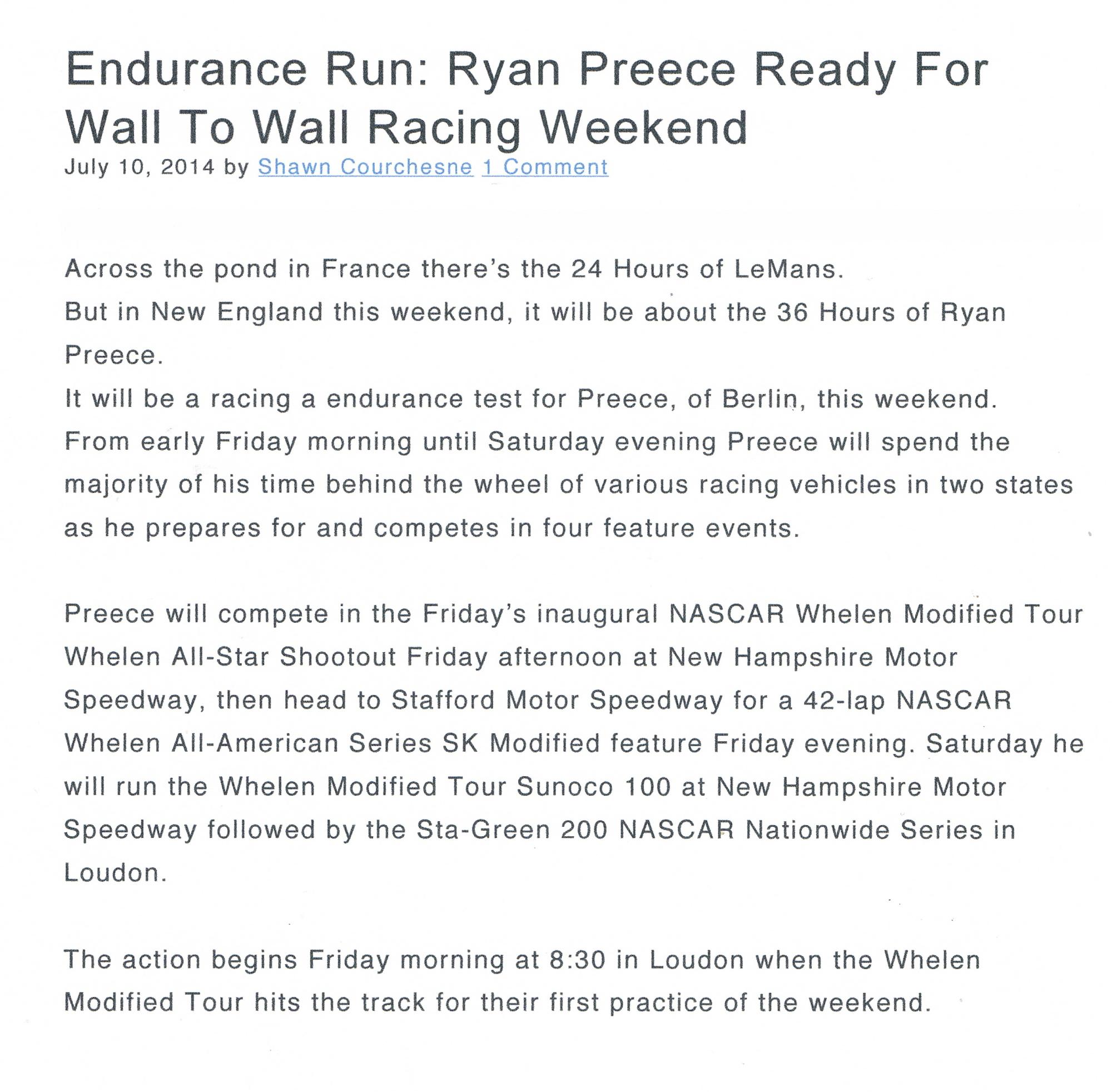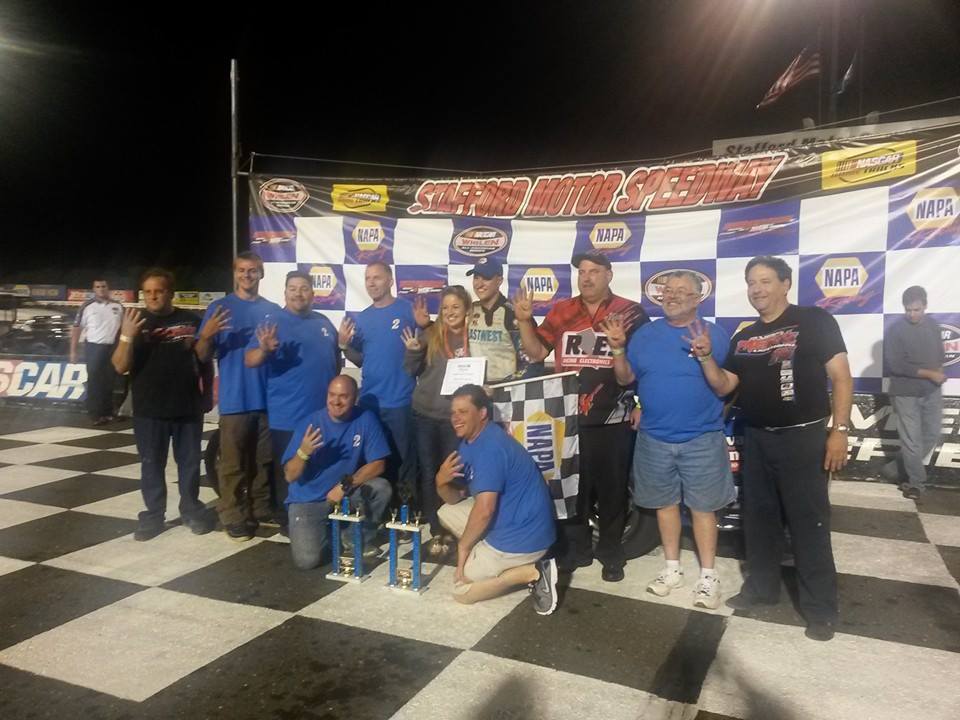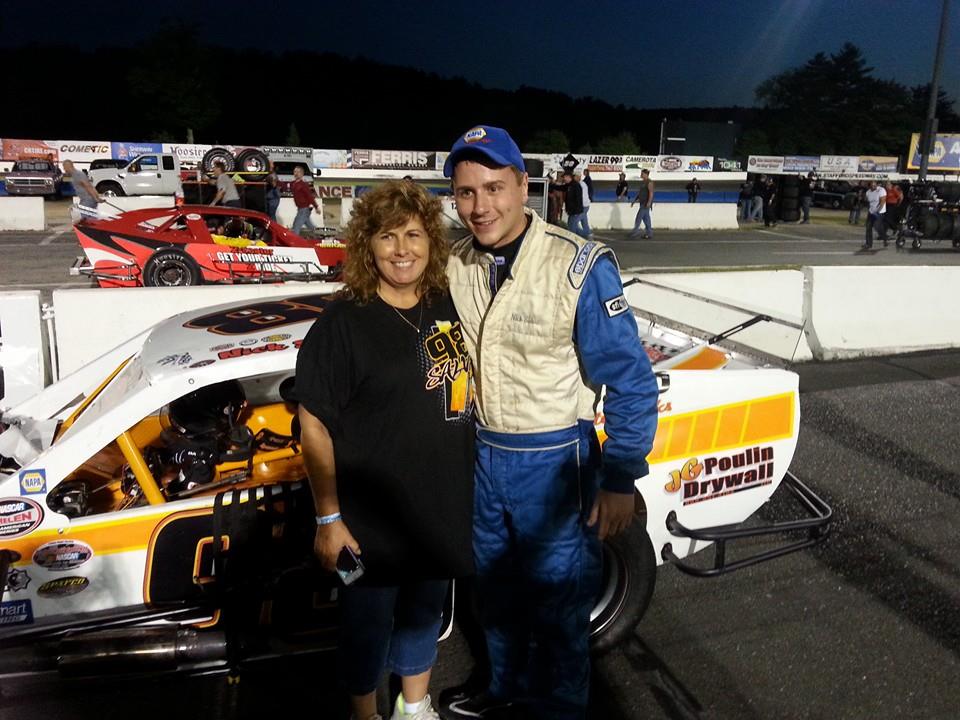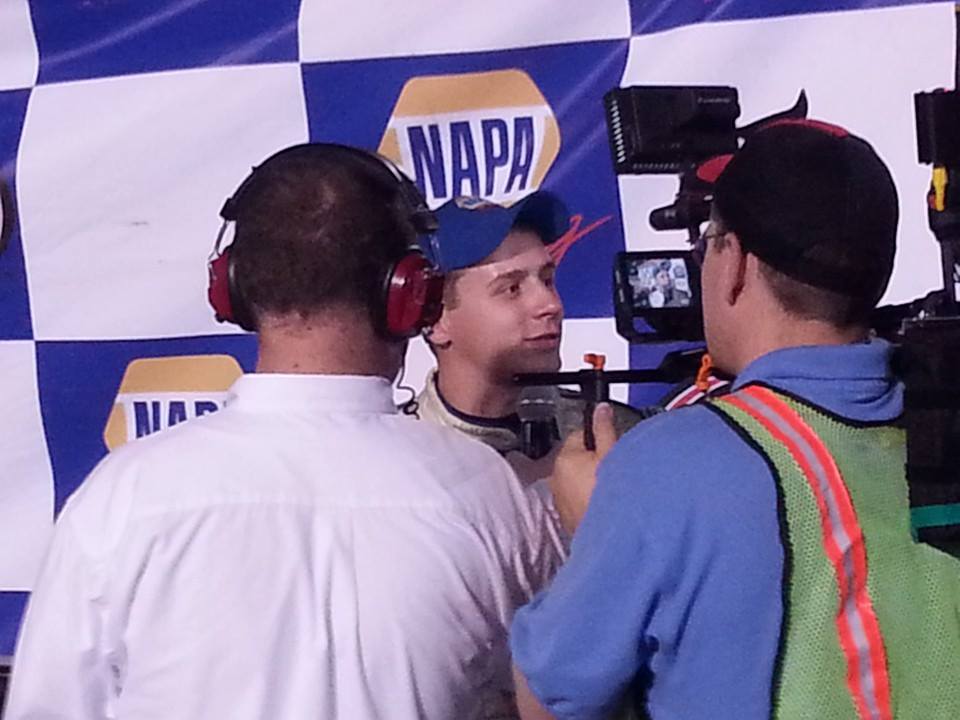 Nick had a solid 2nd place finish also!
It was off to Loudon, NH, with Ryan racing in both the Whelan Mod and the Nationwide Series. And we all boarded a bus, organized by Mark Sullivan and Sons, for a smooth ride up, great fun, only way to go!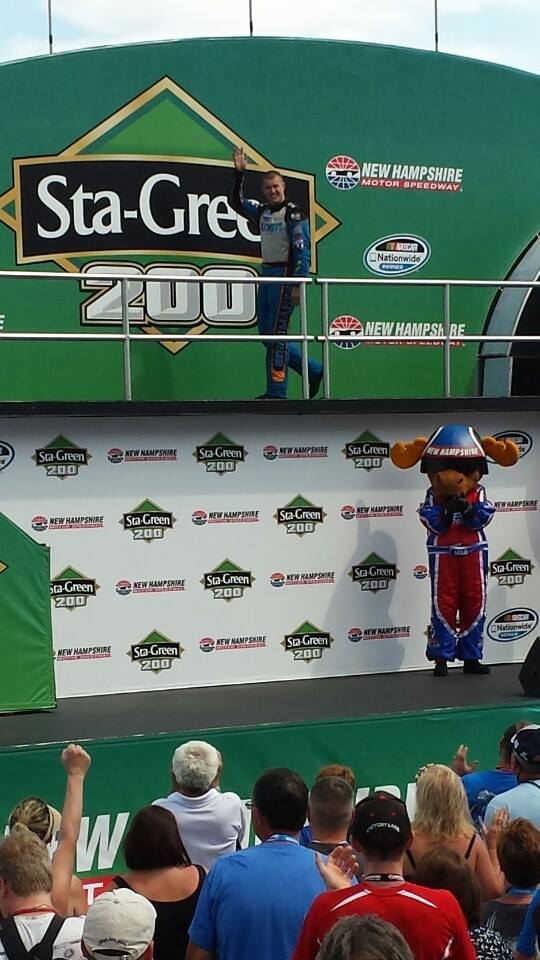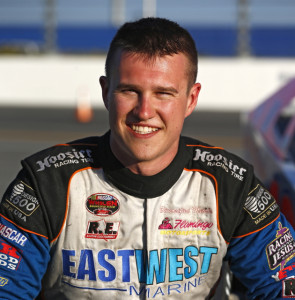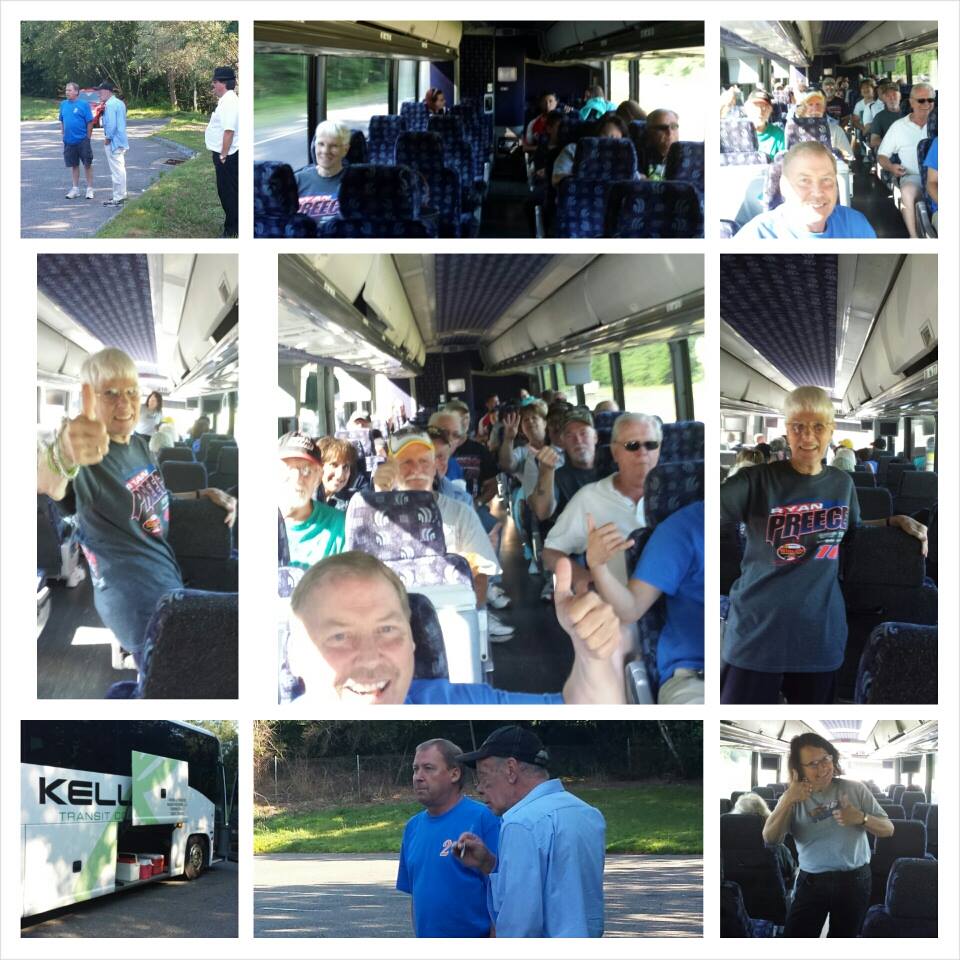 The bus ride! Thank you Mark!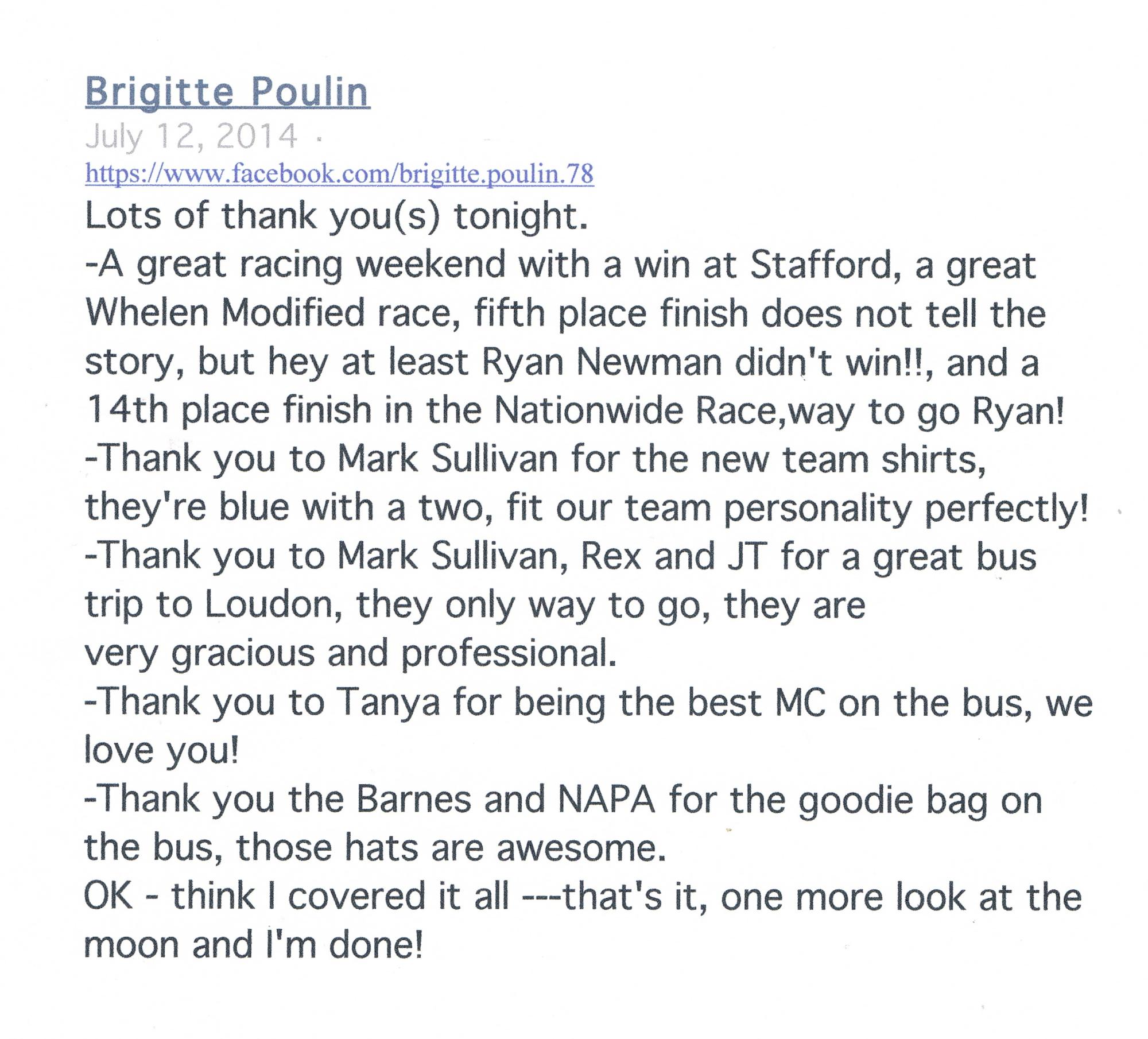 Ryan's take the day after.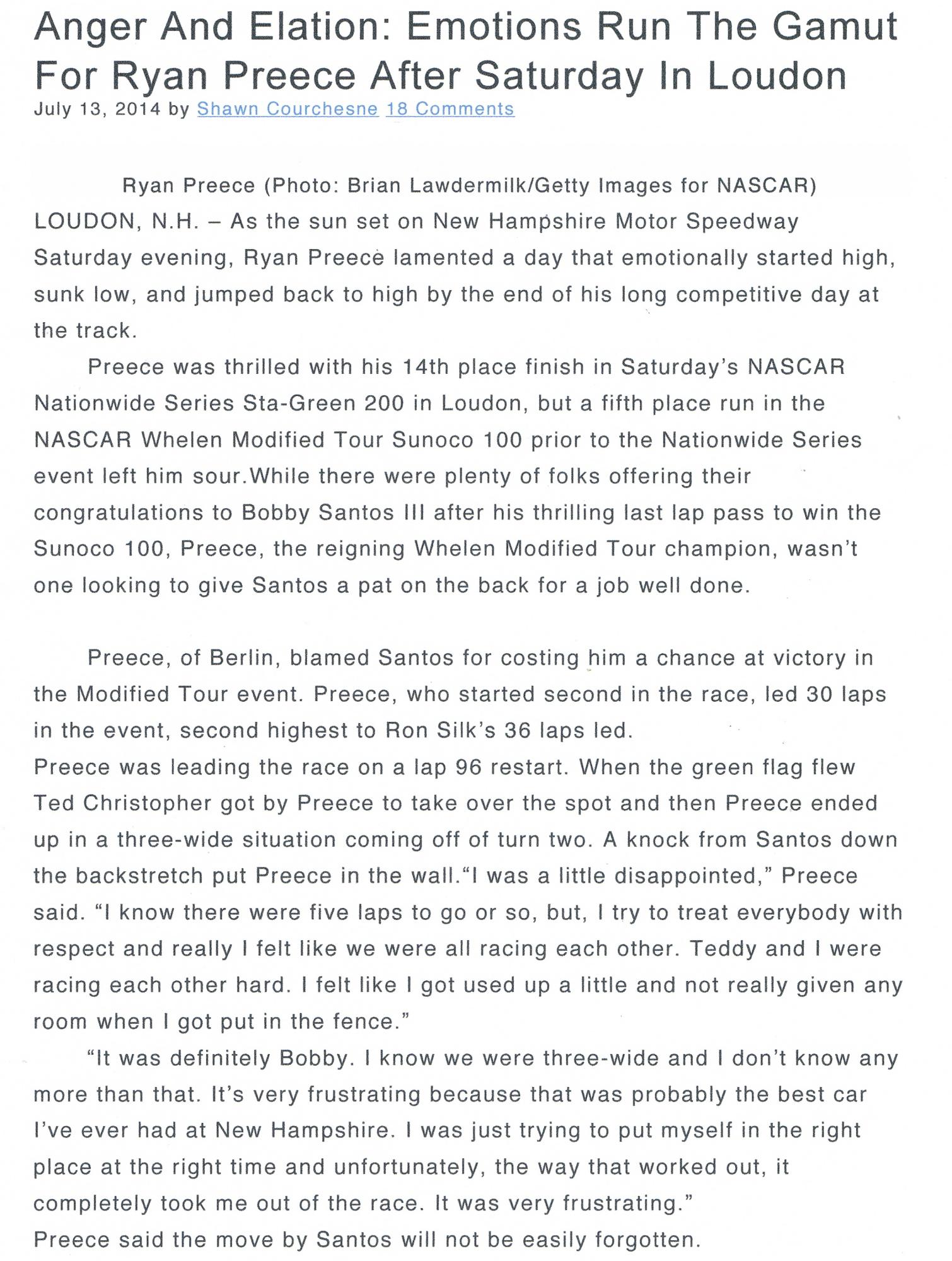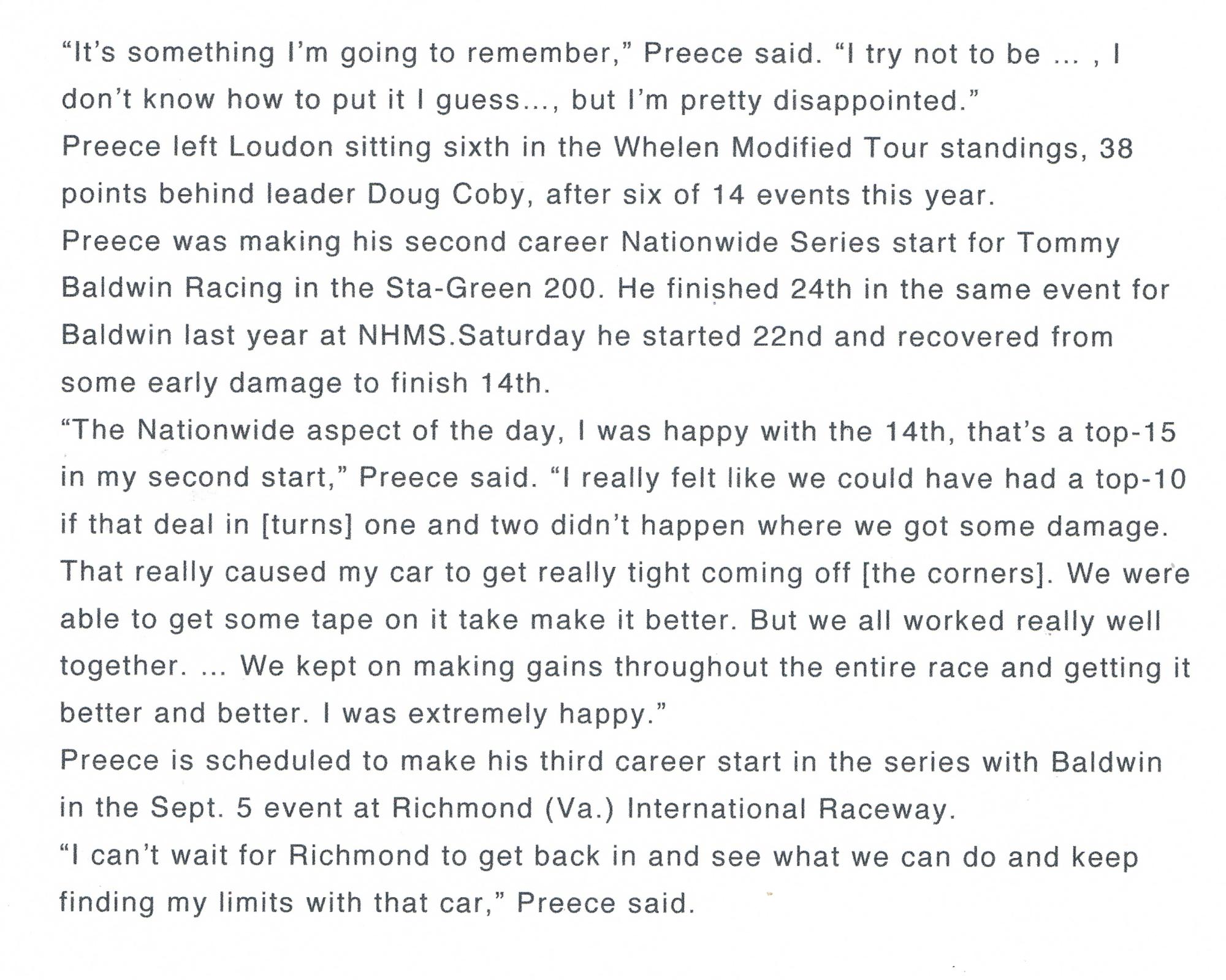 Mid week Ryan would fly down to Carolina for a NEXT event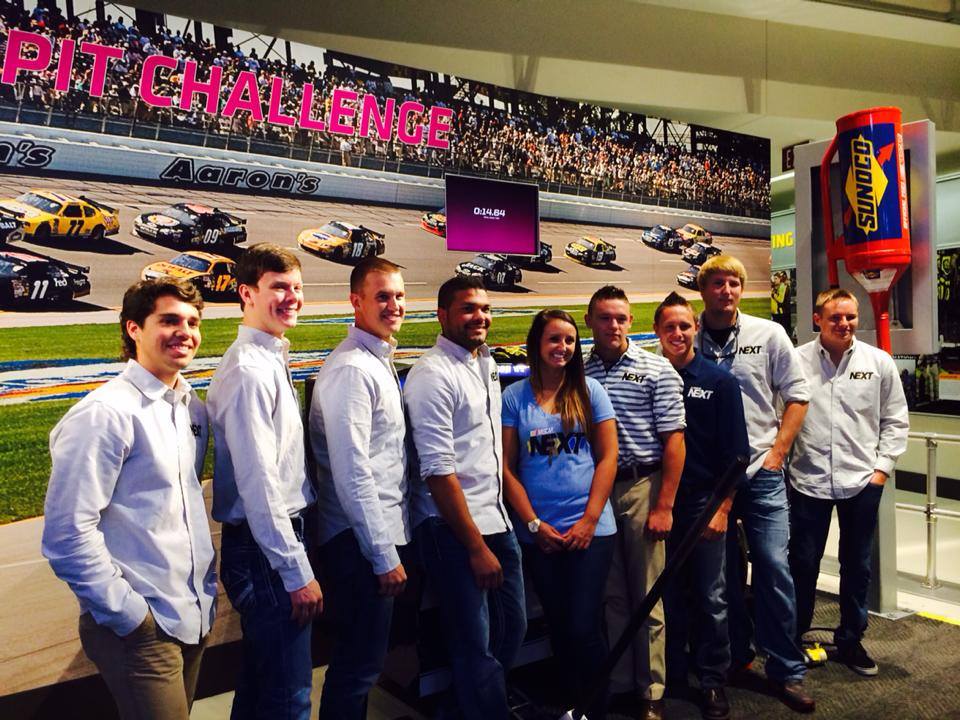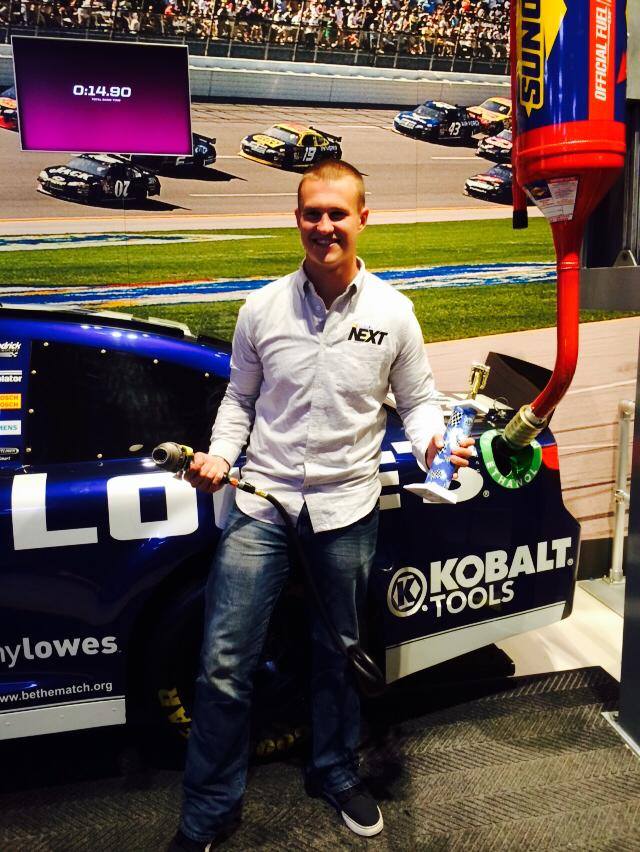 July 18 - a "crash" with Rocco ended our night, the video still exists on YouTube, go check it out. My take ---we may have tapped him, but how did we clear him Before he crashed. Always two sides to a story and the film speaks!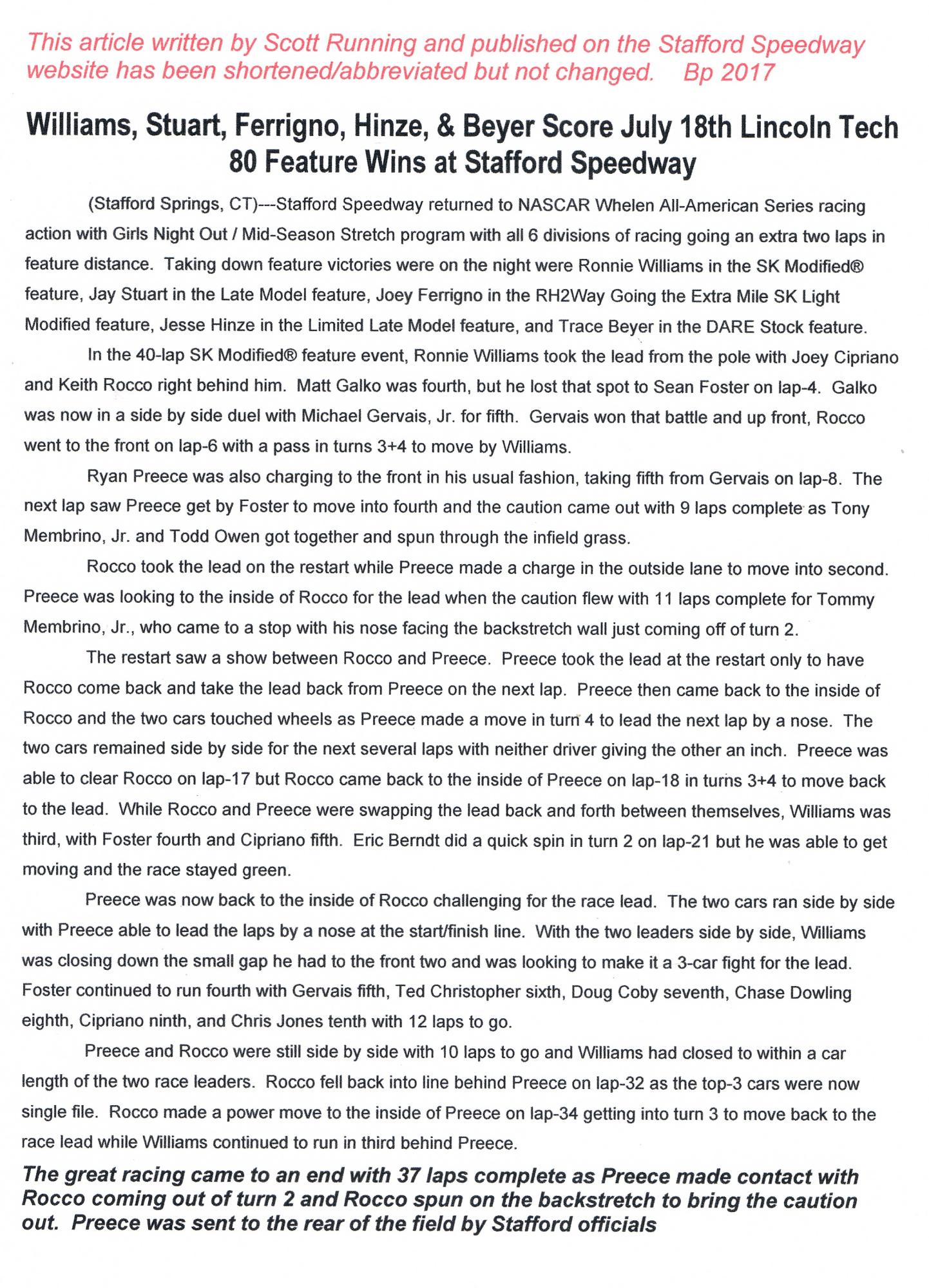 Nobody likes a constant winner and the comments on RaceDay came in negative.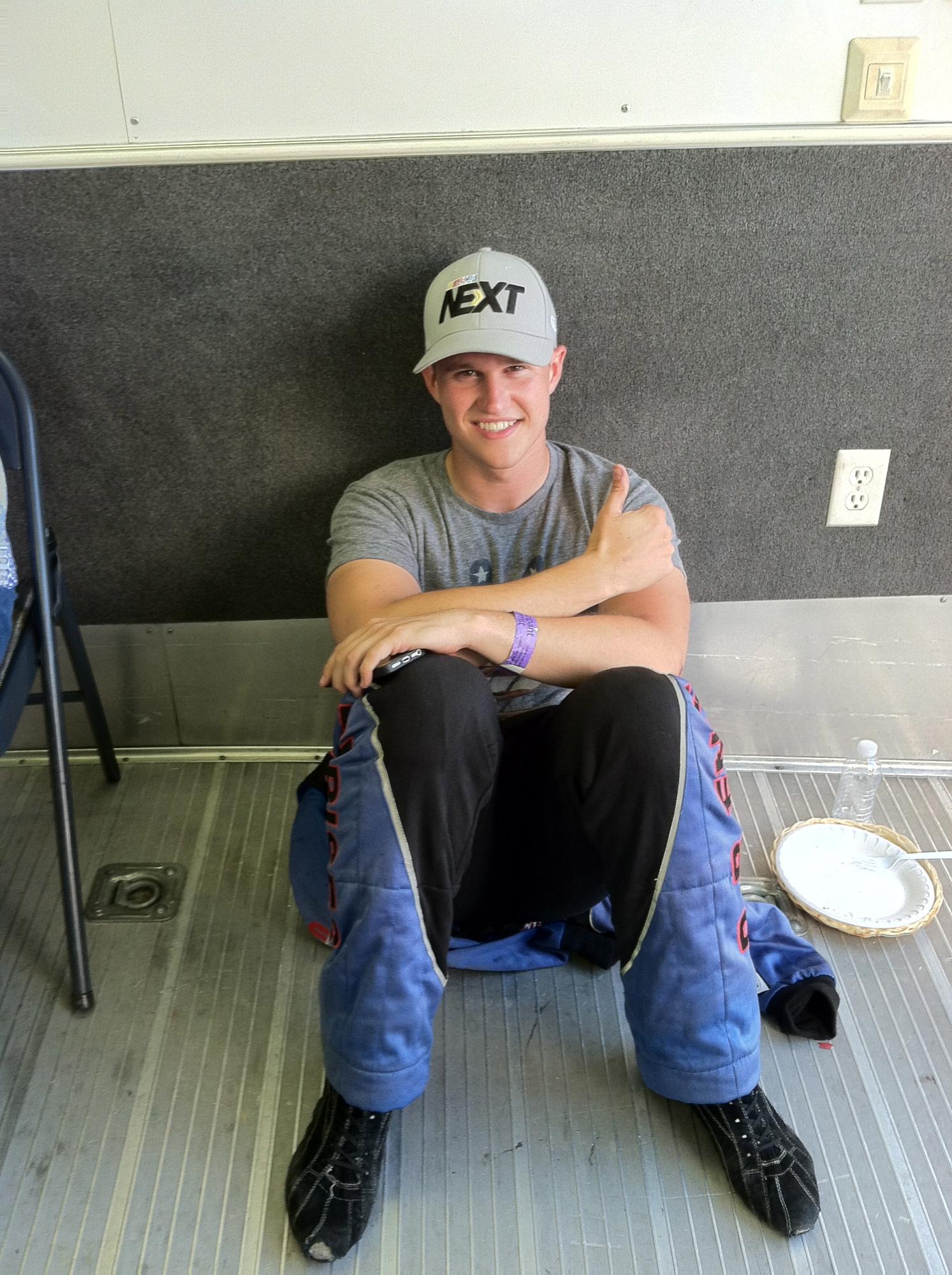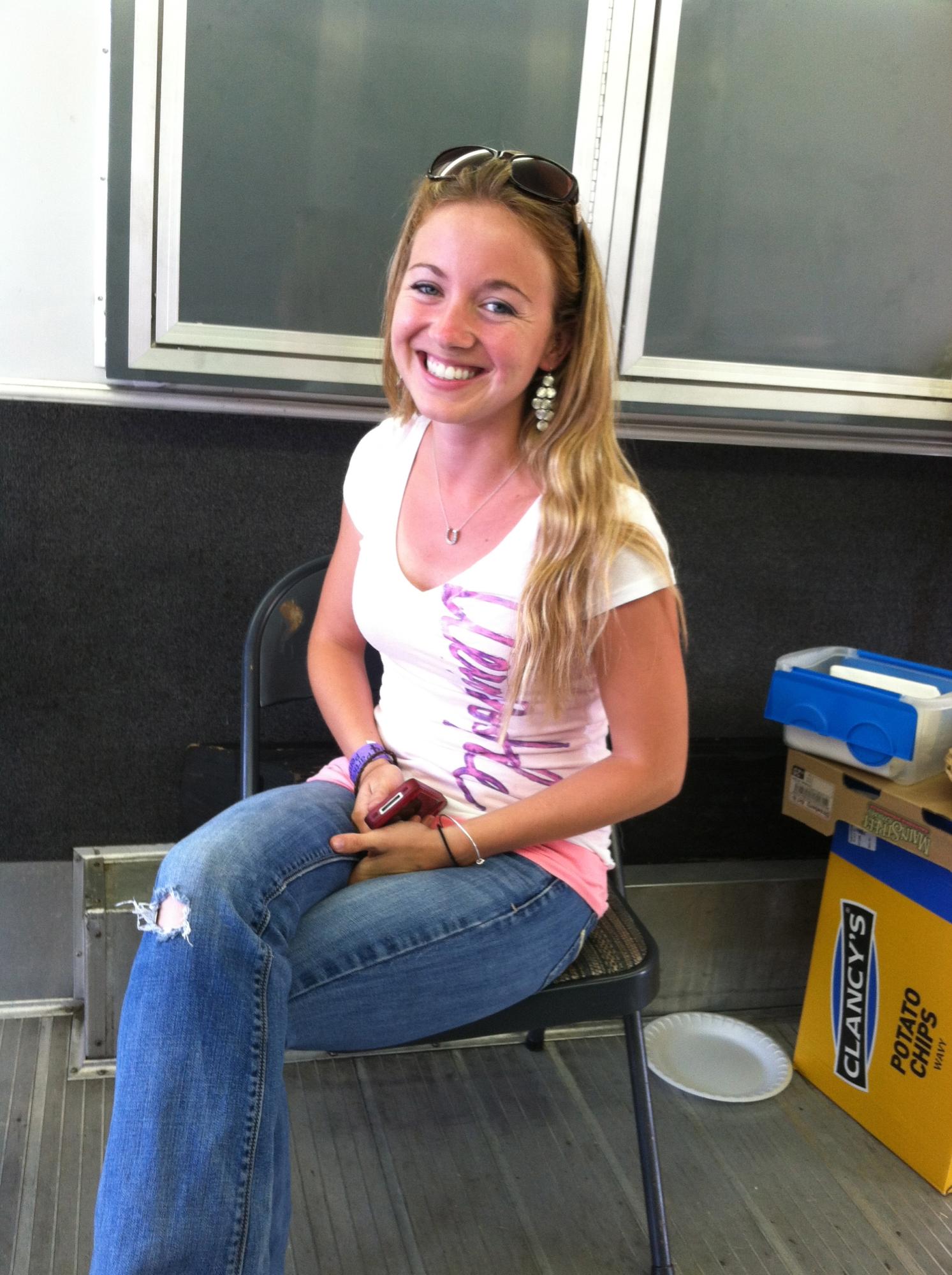 Things were a lot more relaxed in the trailer and we had visitors from Florida!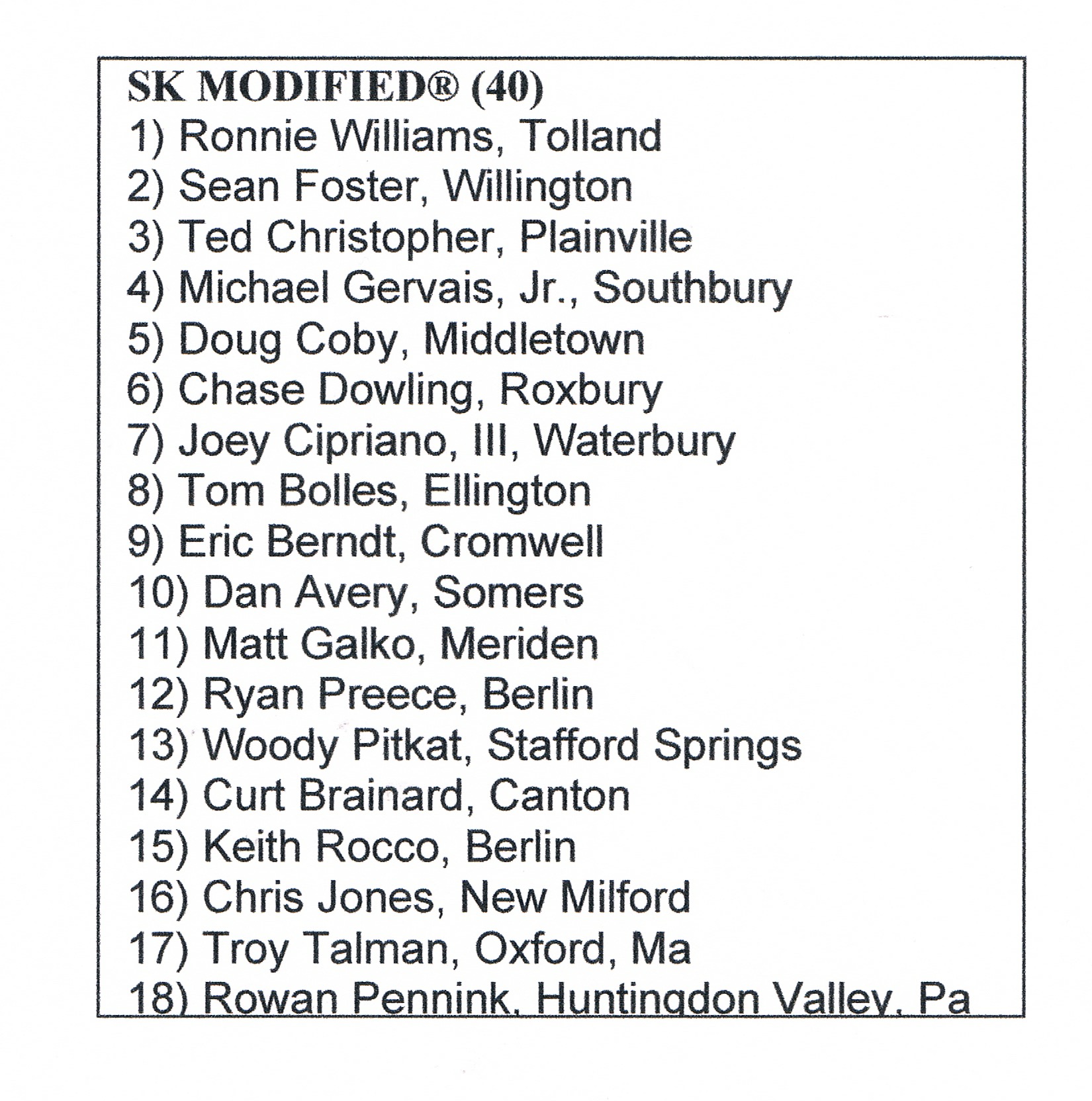 This would turn out to be our worst finish of the year so far, but notice how we came back to 12th with just 3 laps to go!
July 25th - a 100 Lapper - don't like these!
So what does a good team do after a black flag week - bring two cars to the track and plan to win!
So did Preece spin around by himself. Think not, but the person who caused the spin will be identfied in the next story!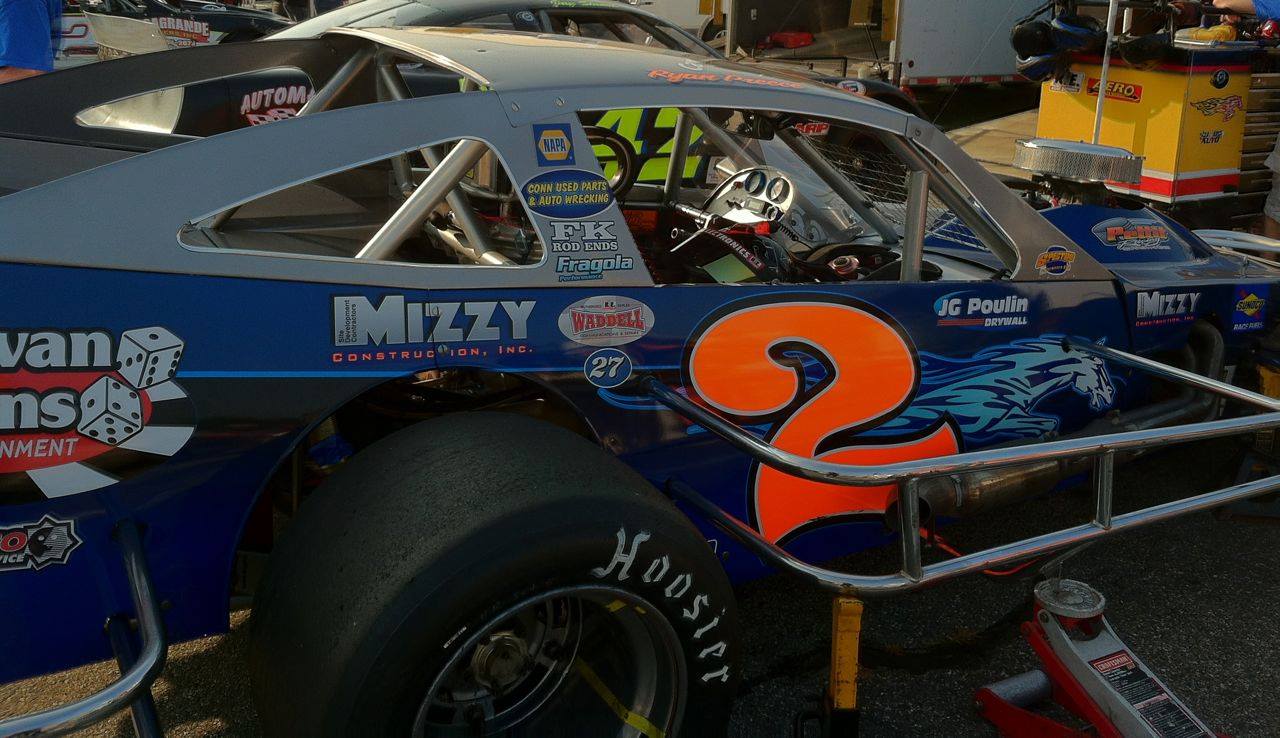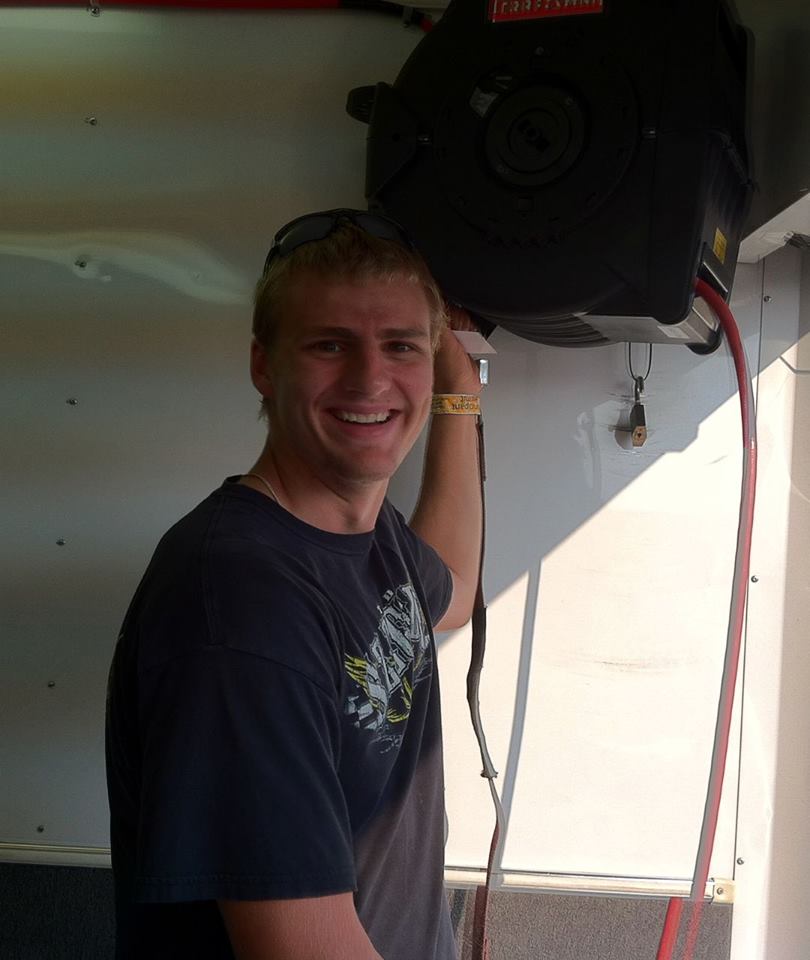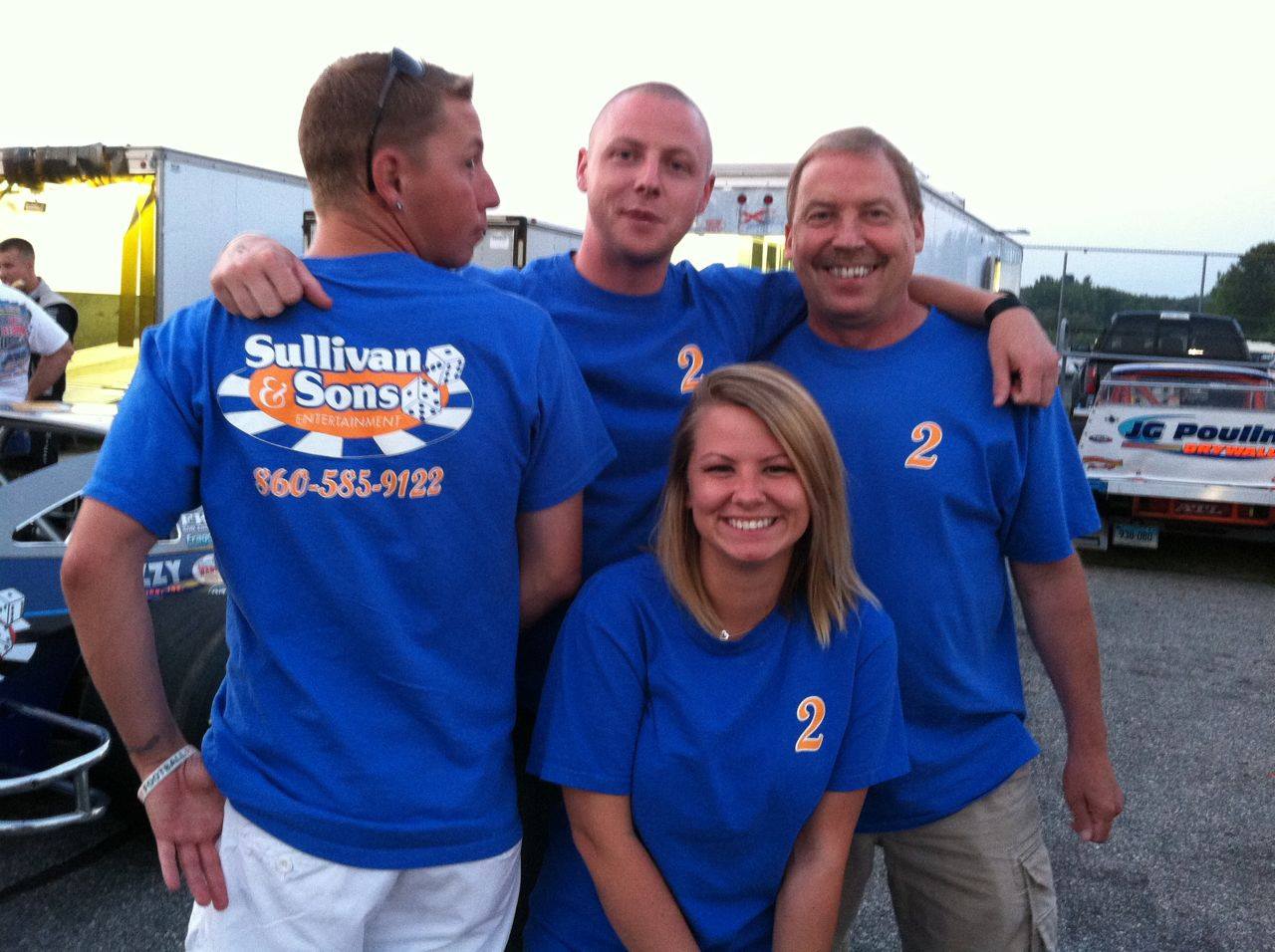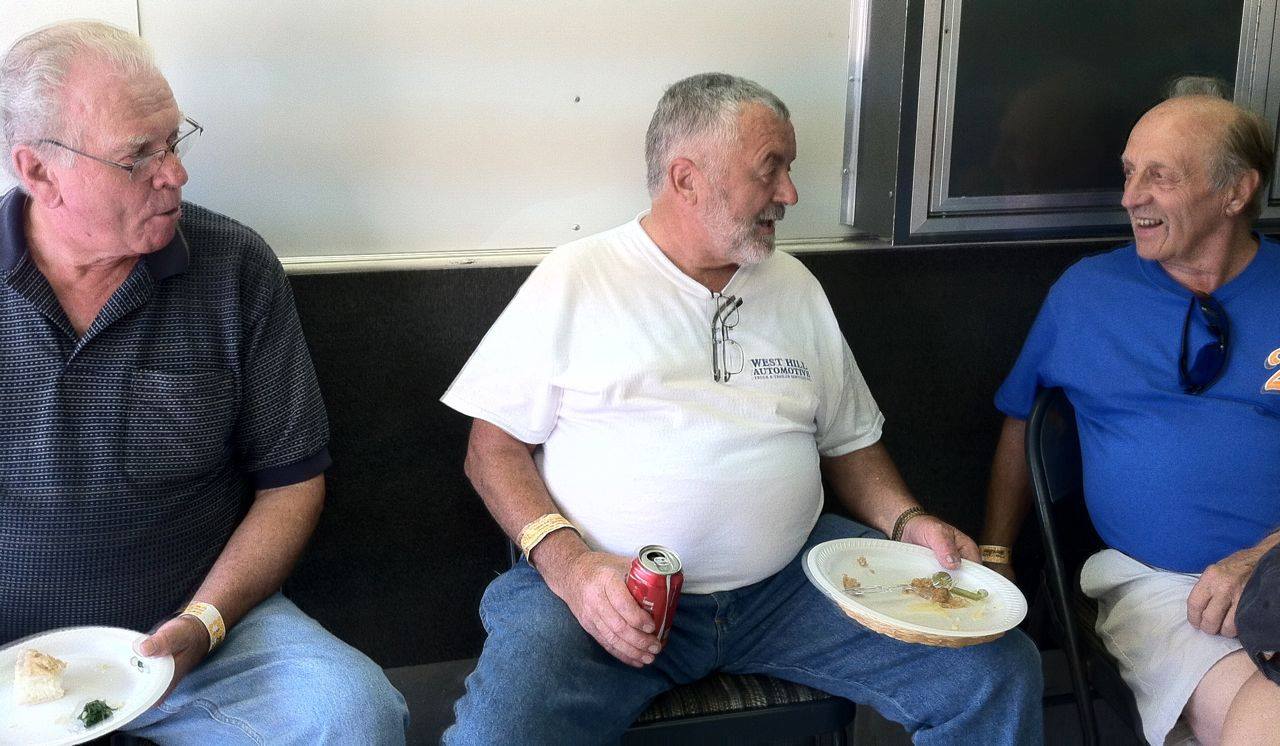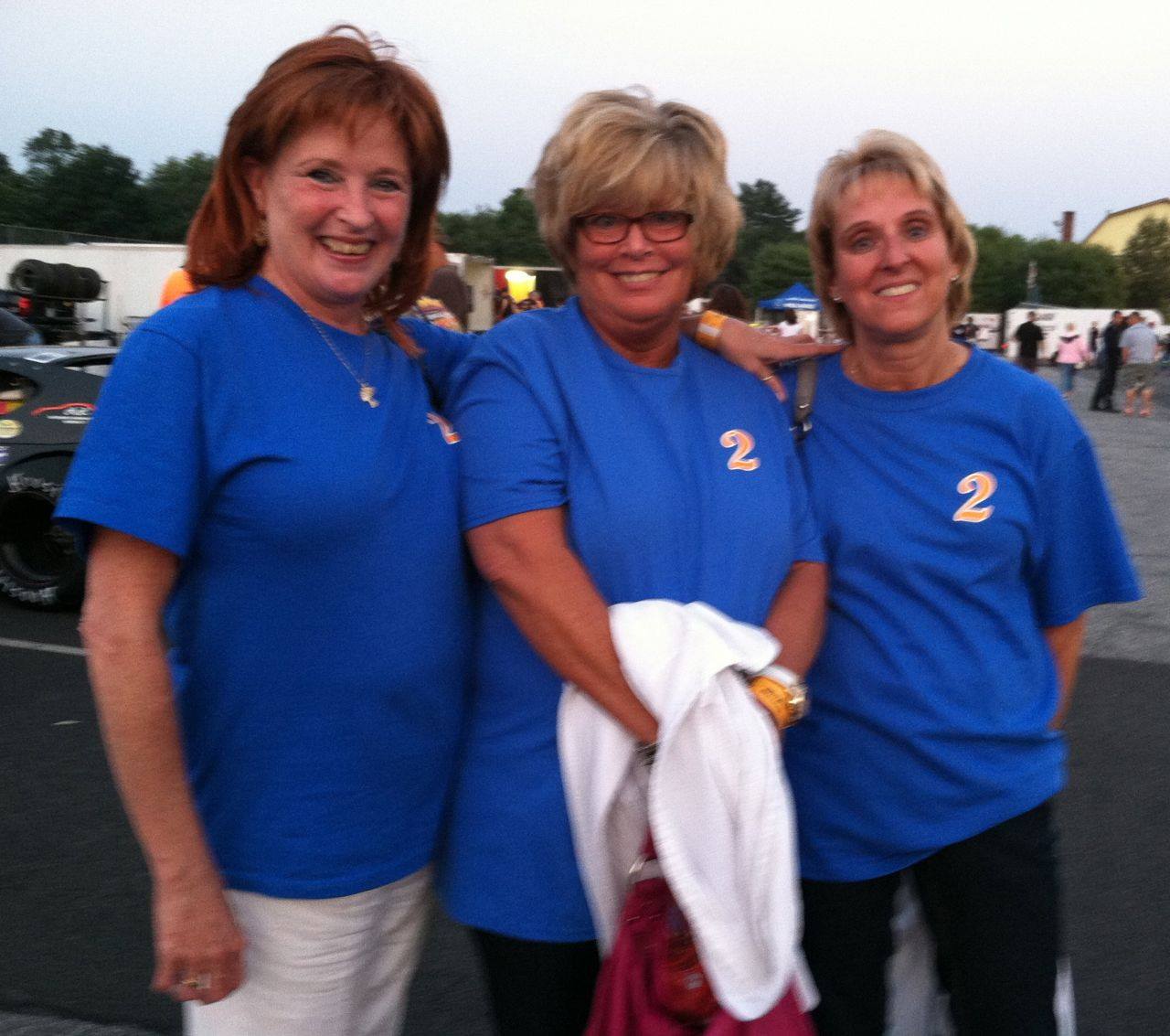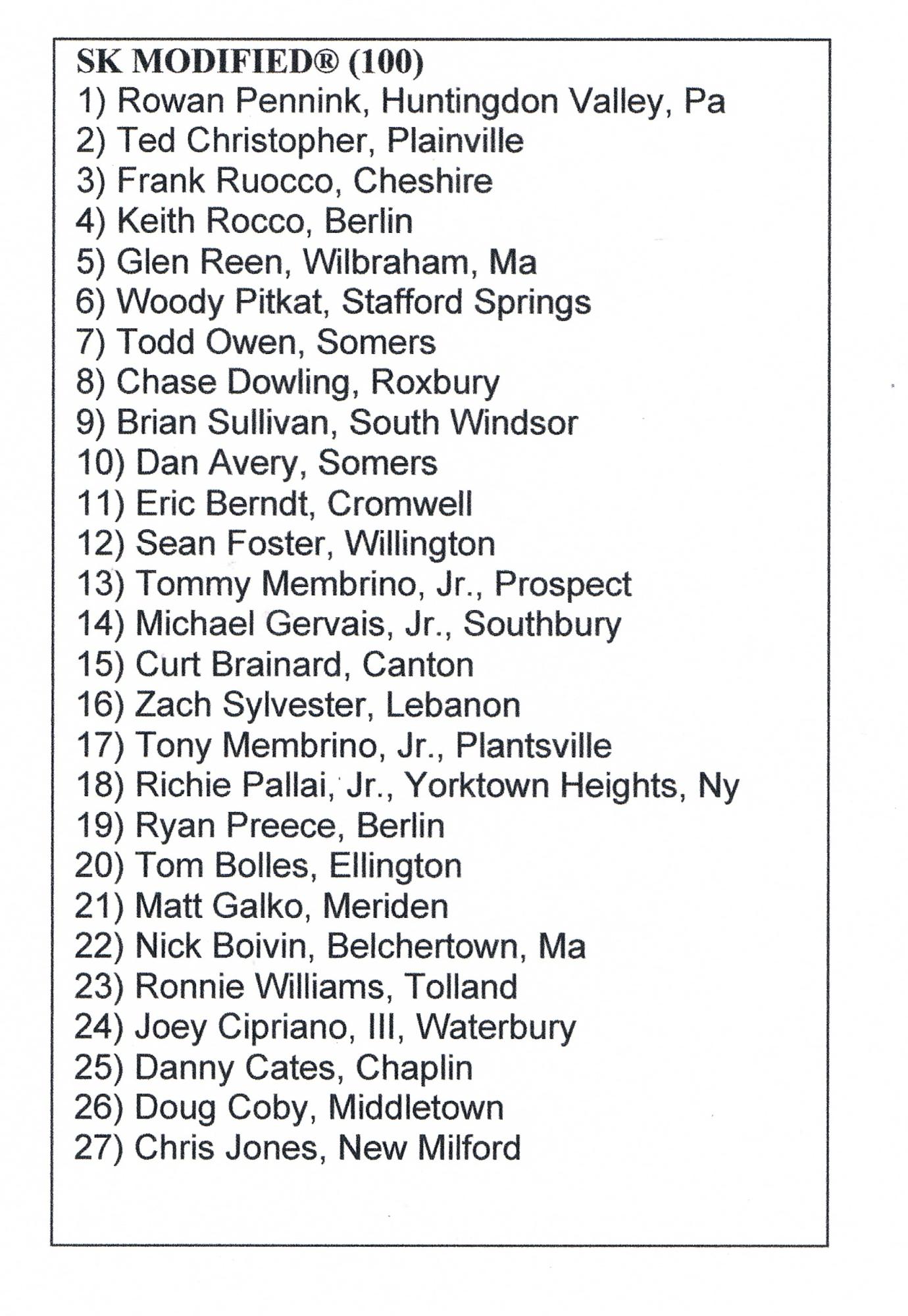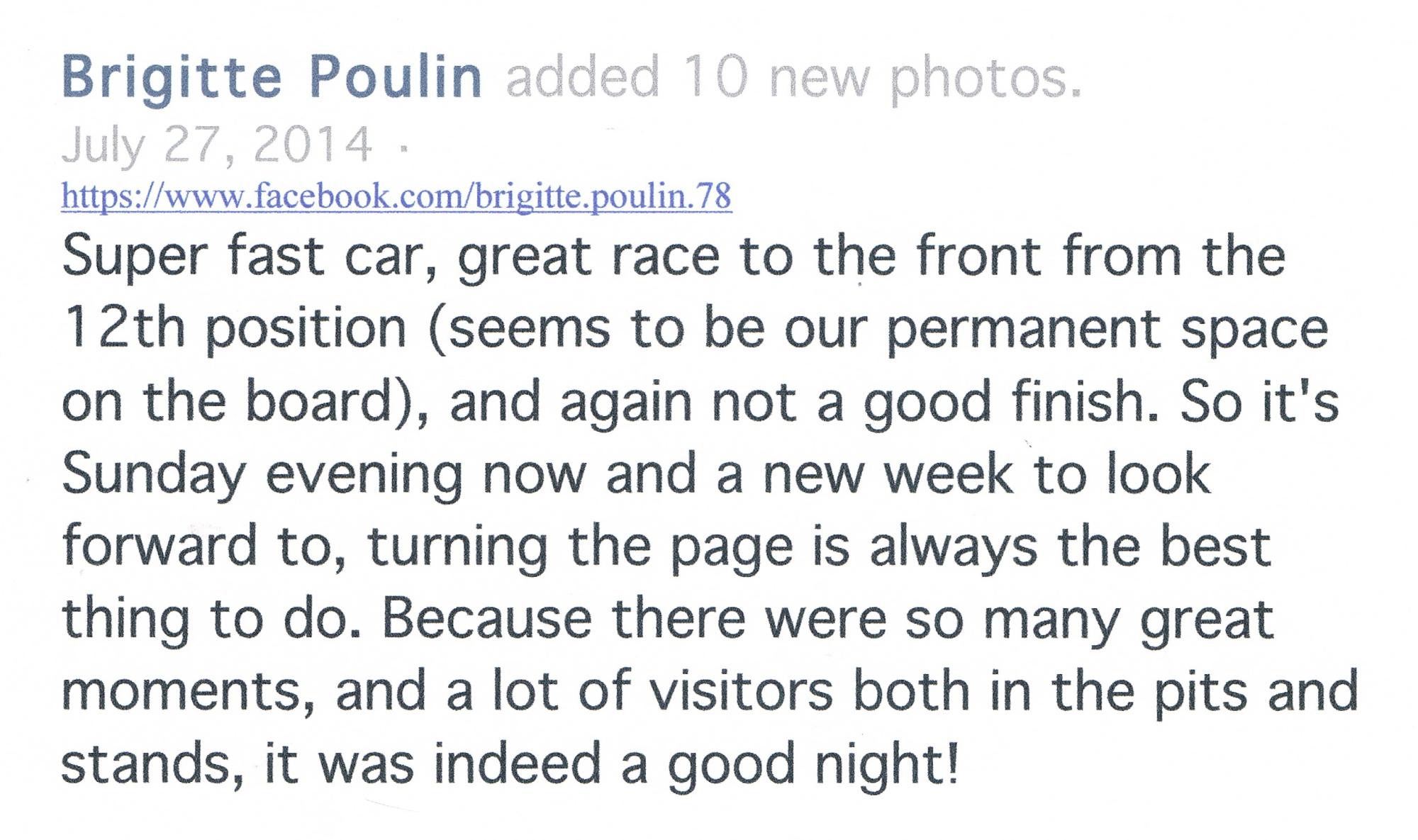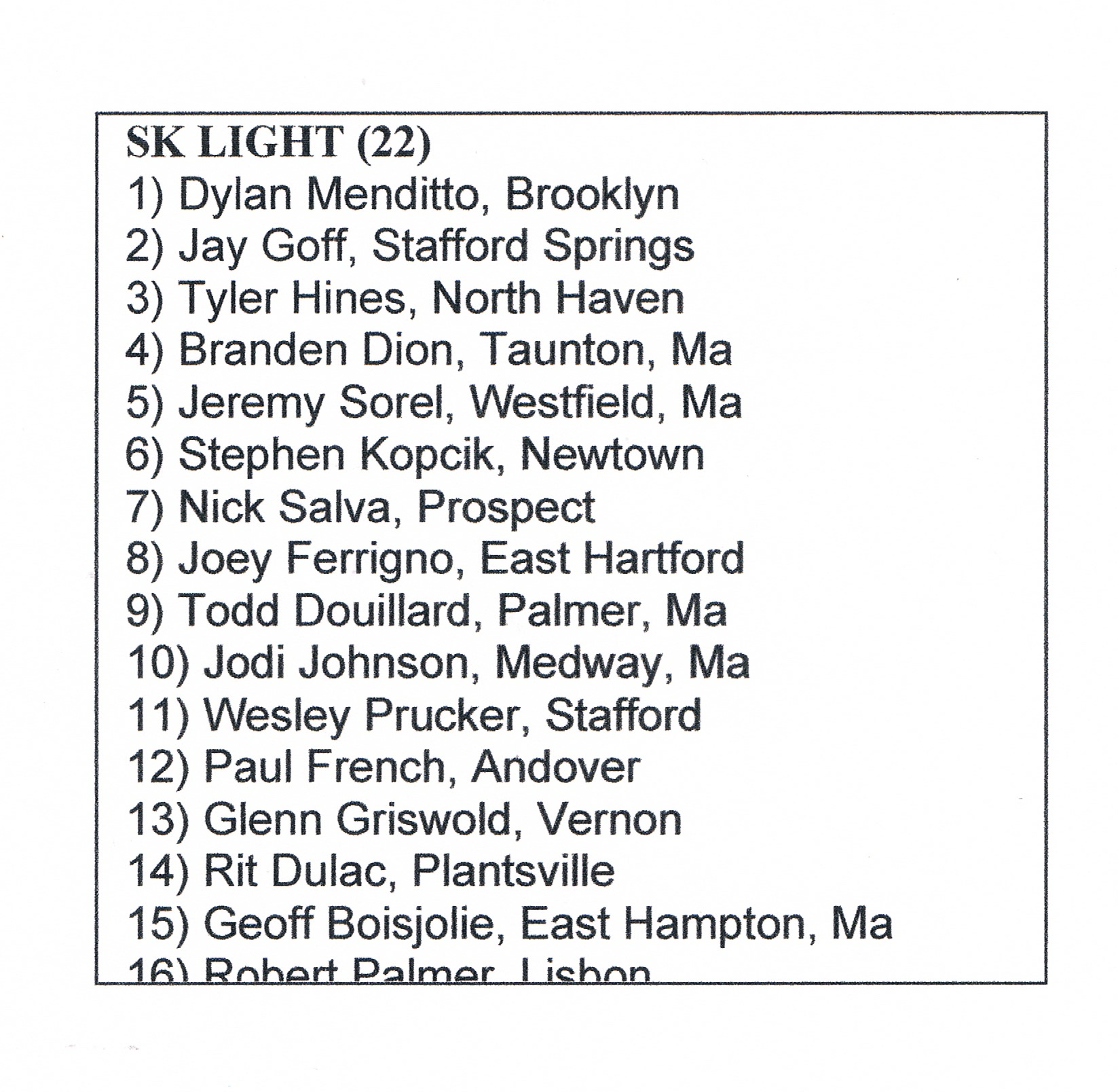 Nobody was happy with a 19th place finish, those are the kind that cost you at the end of the season. Nick fared better on this night.
Ryan wasted no time in winning again! and we discovered who spun us out on the last lap!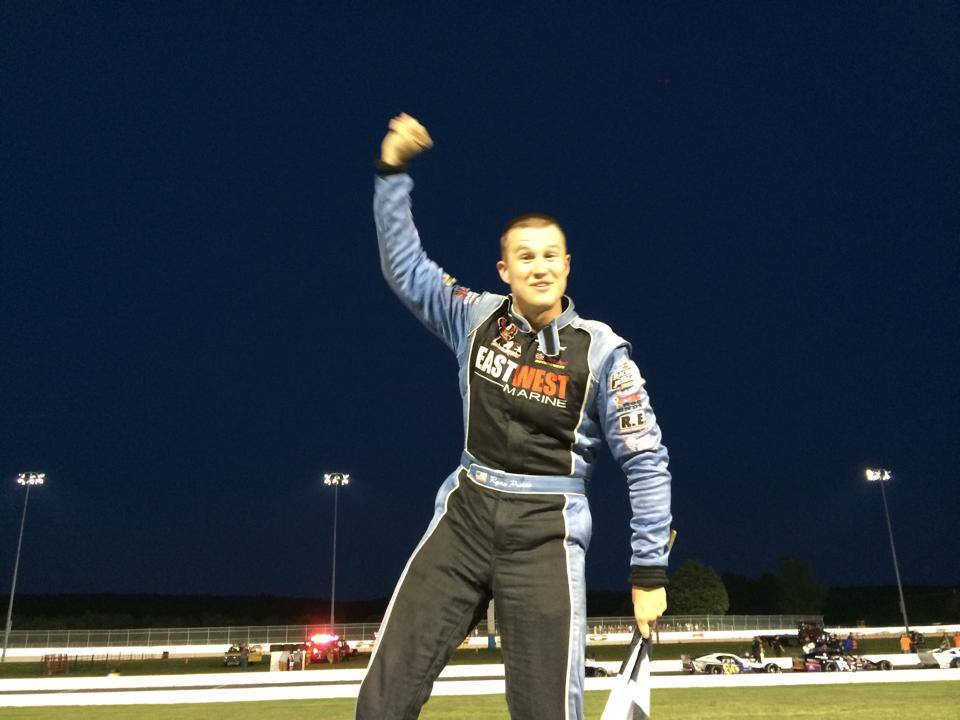 On July 31, Steve and Biju decided to host a "shake it off" pool party to end what had not been the best month!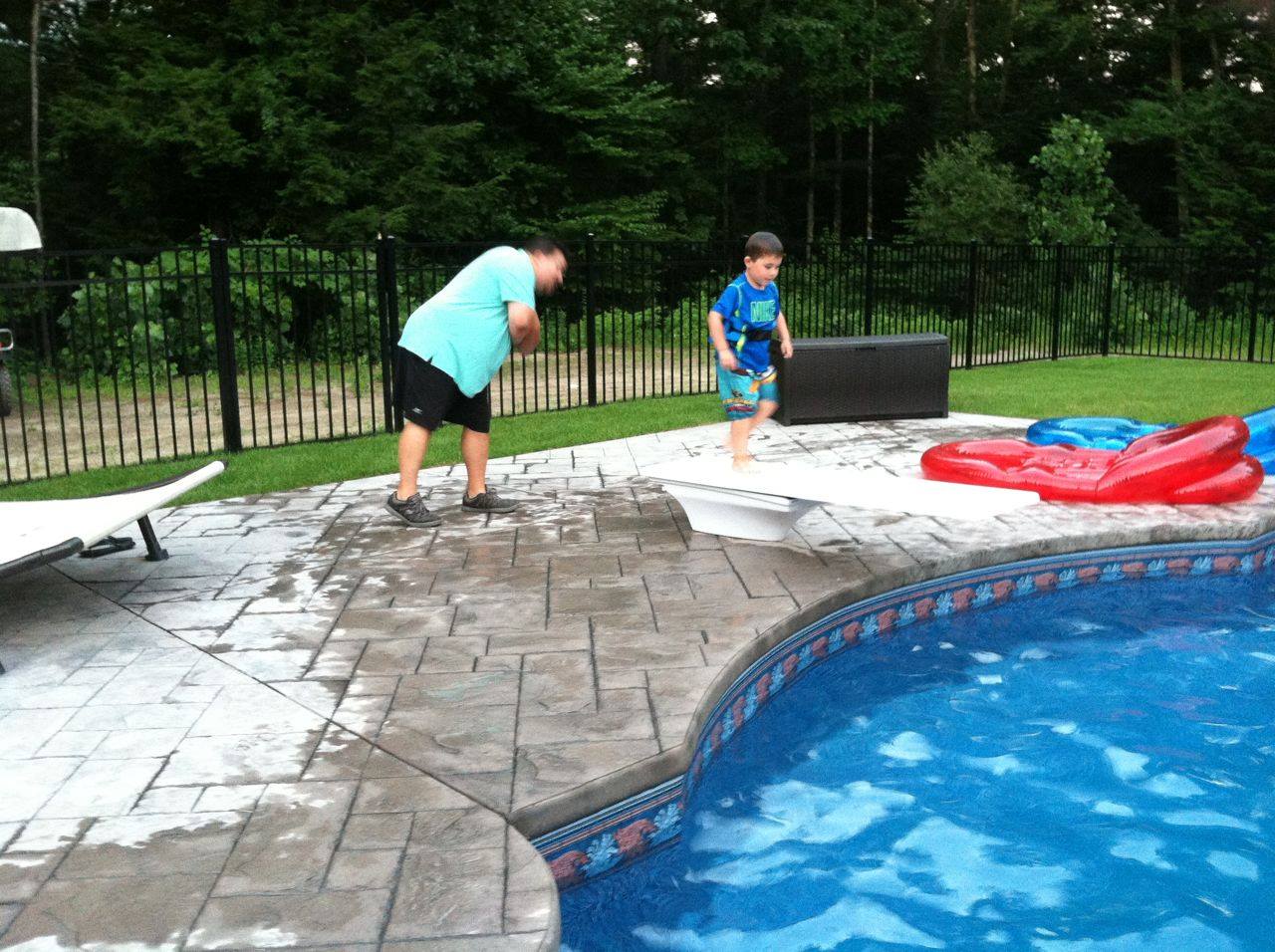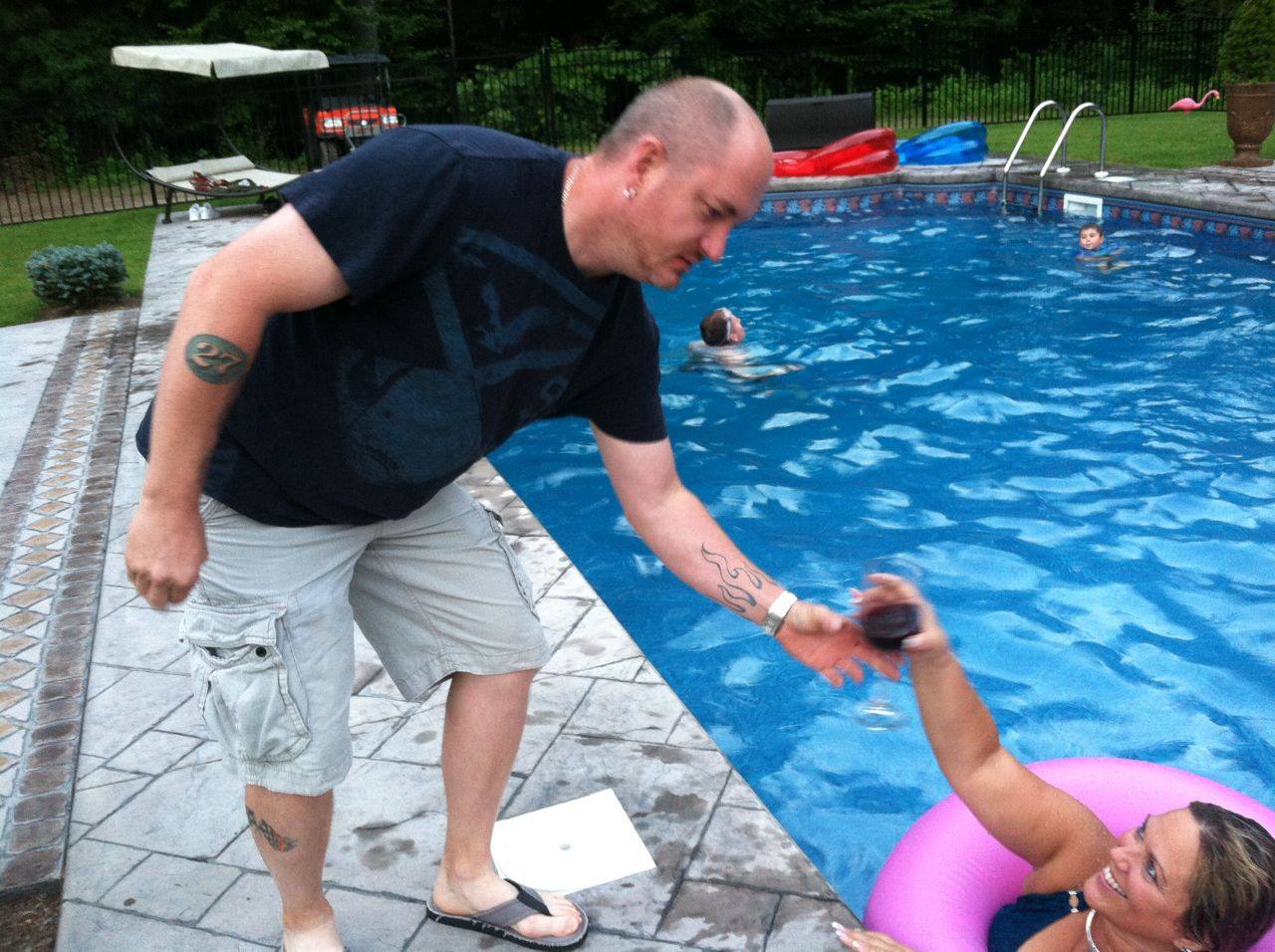 Superb food!, good wine and a relaxed afternoon!
August - a hot month not only temperature wise, racing takes on a new heat rise!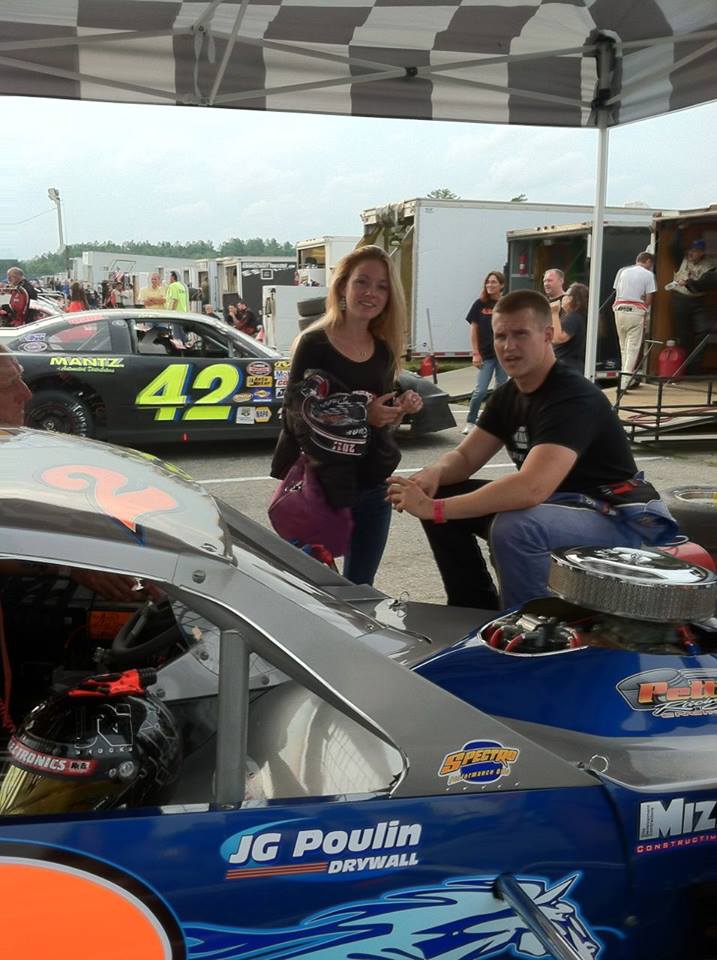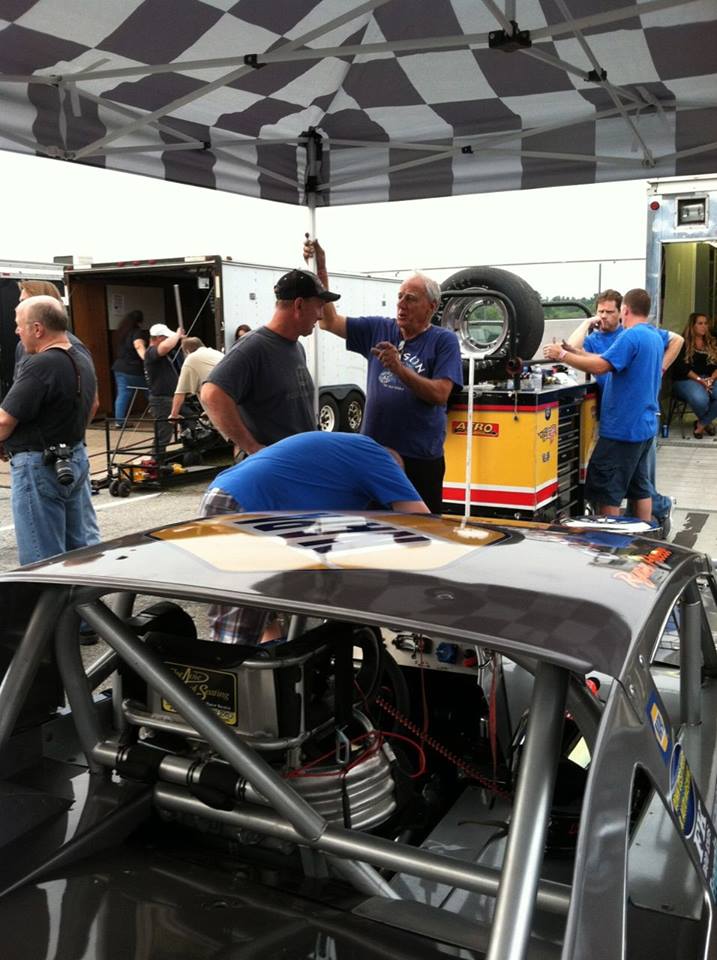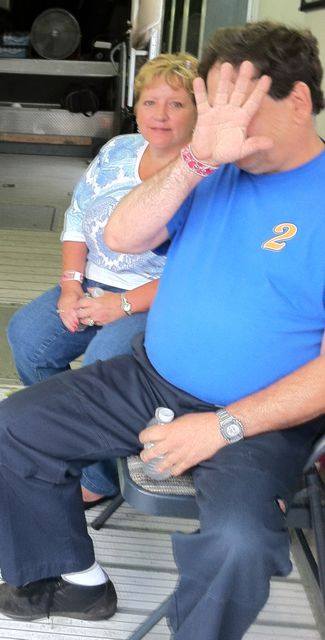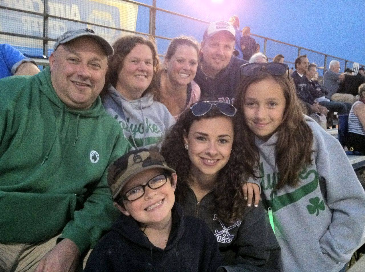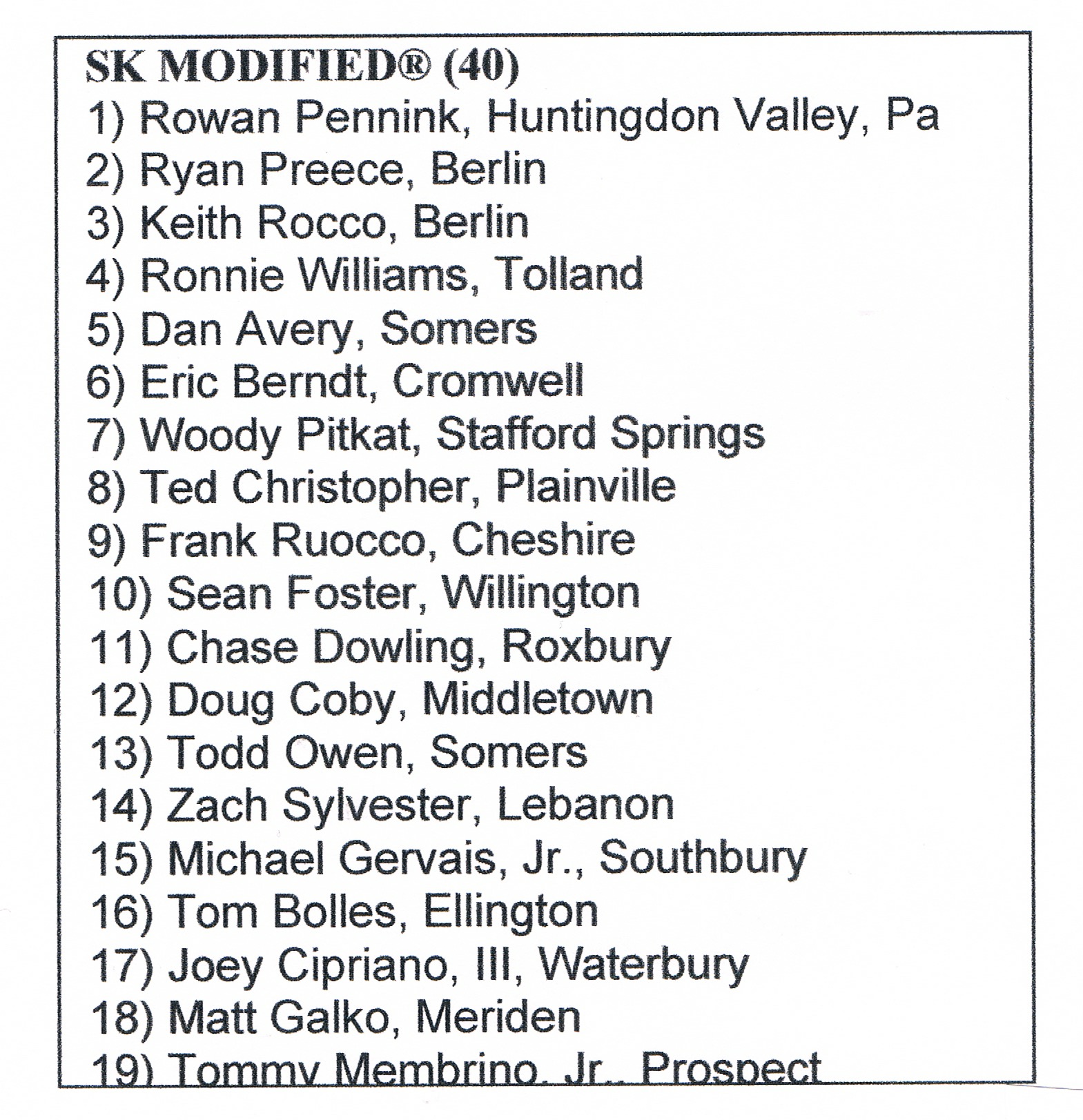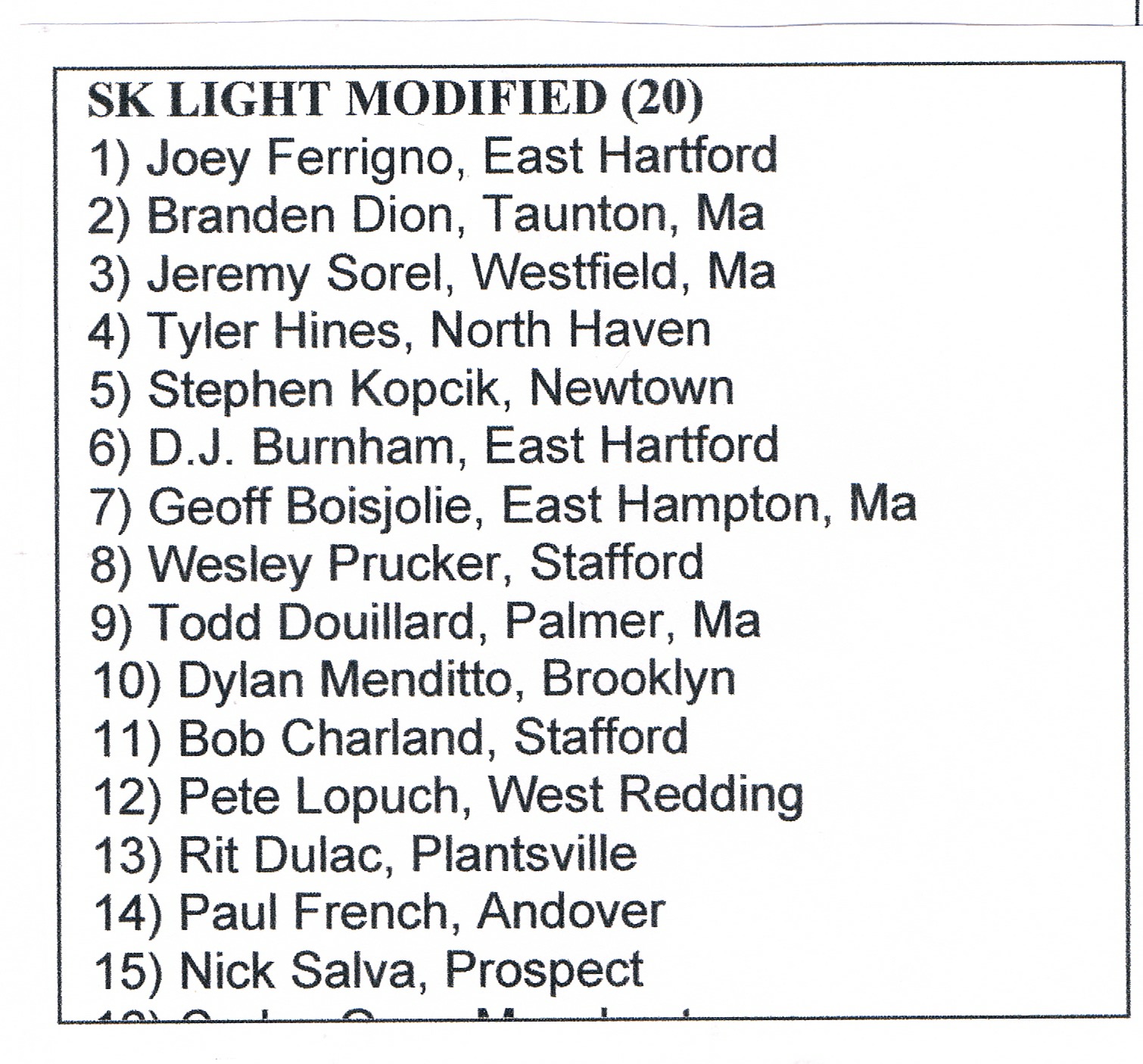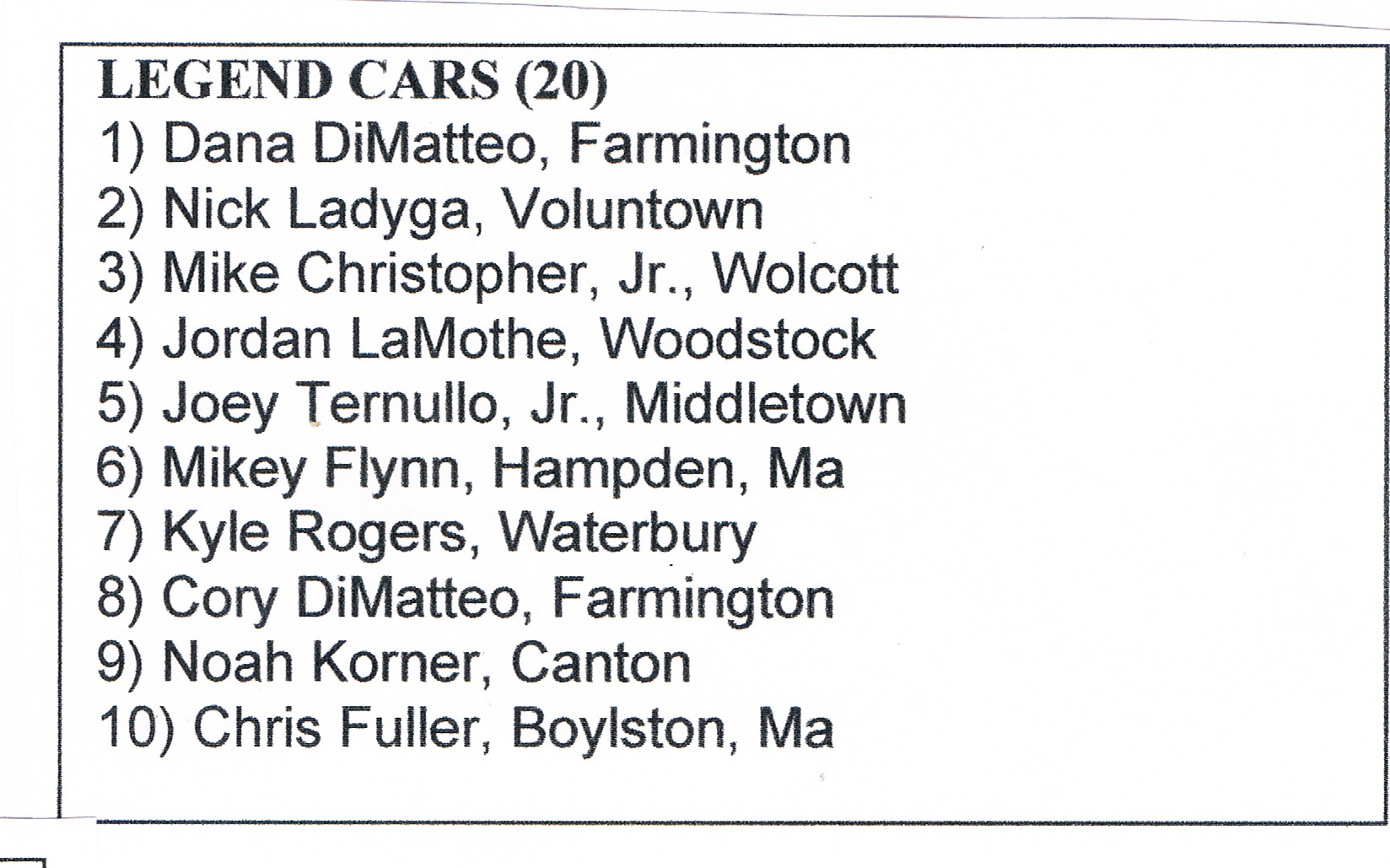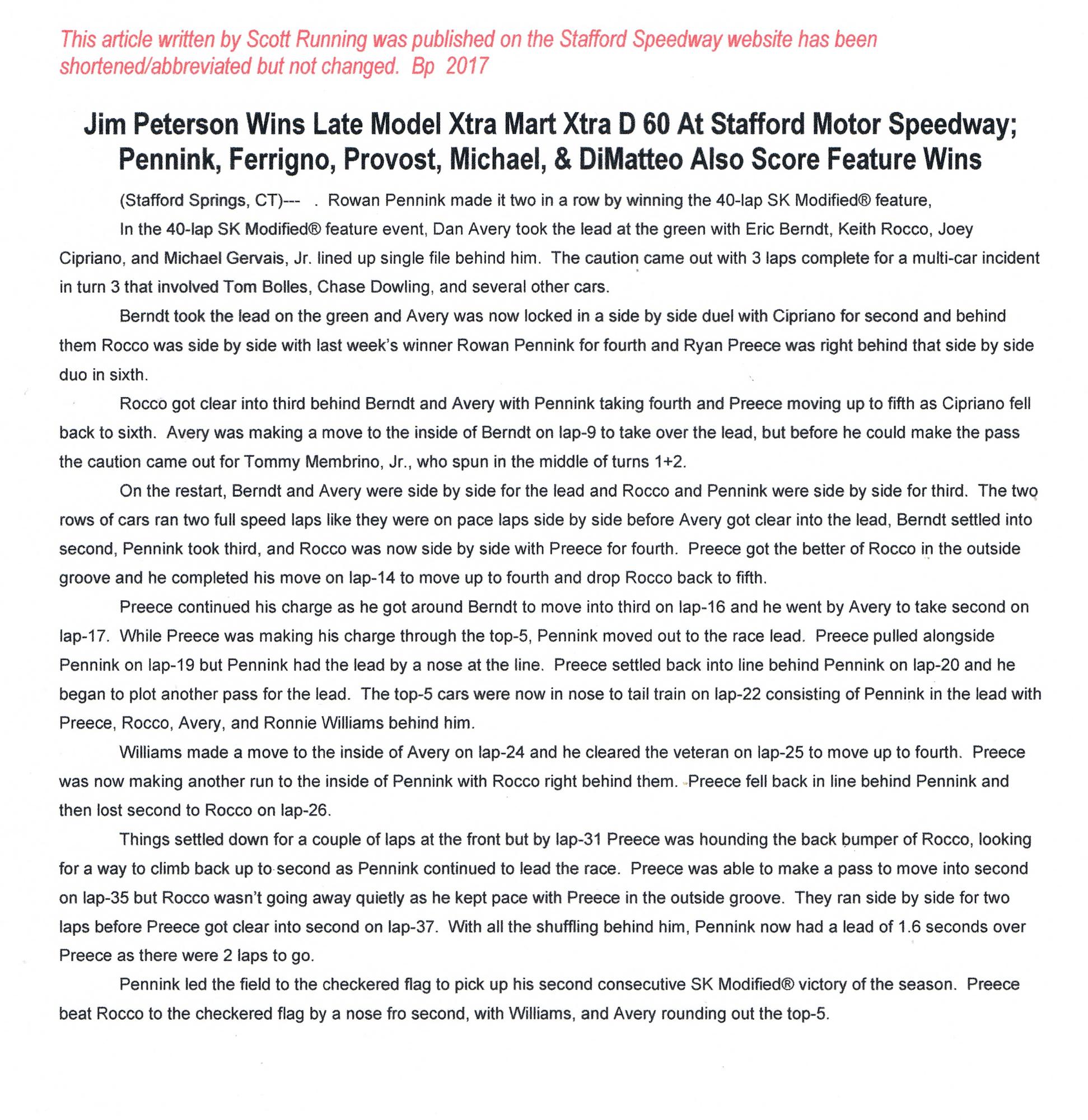 A 2nd place finish - we will take it!!
Mixed bag result for everyone.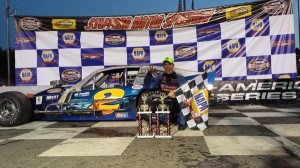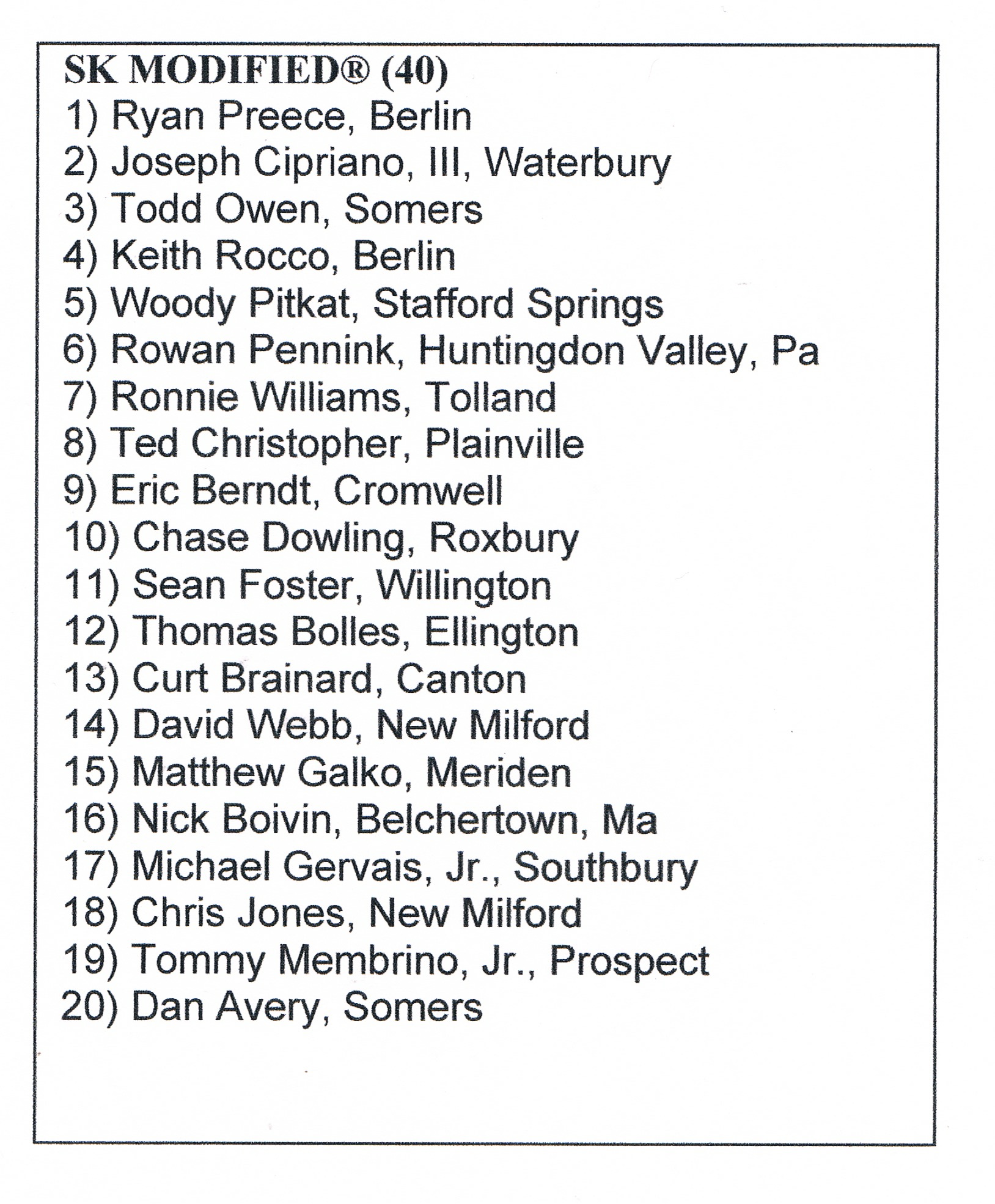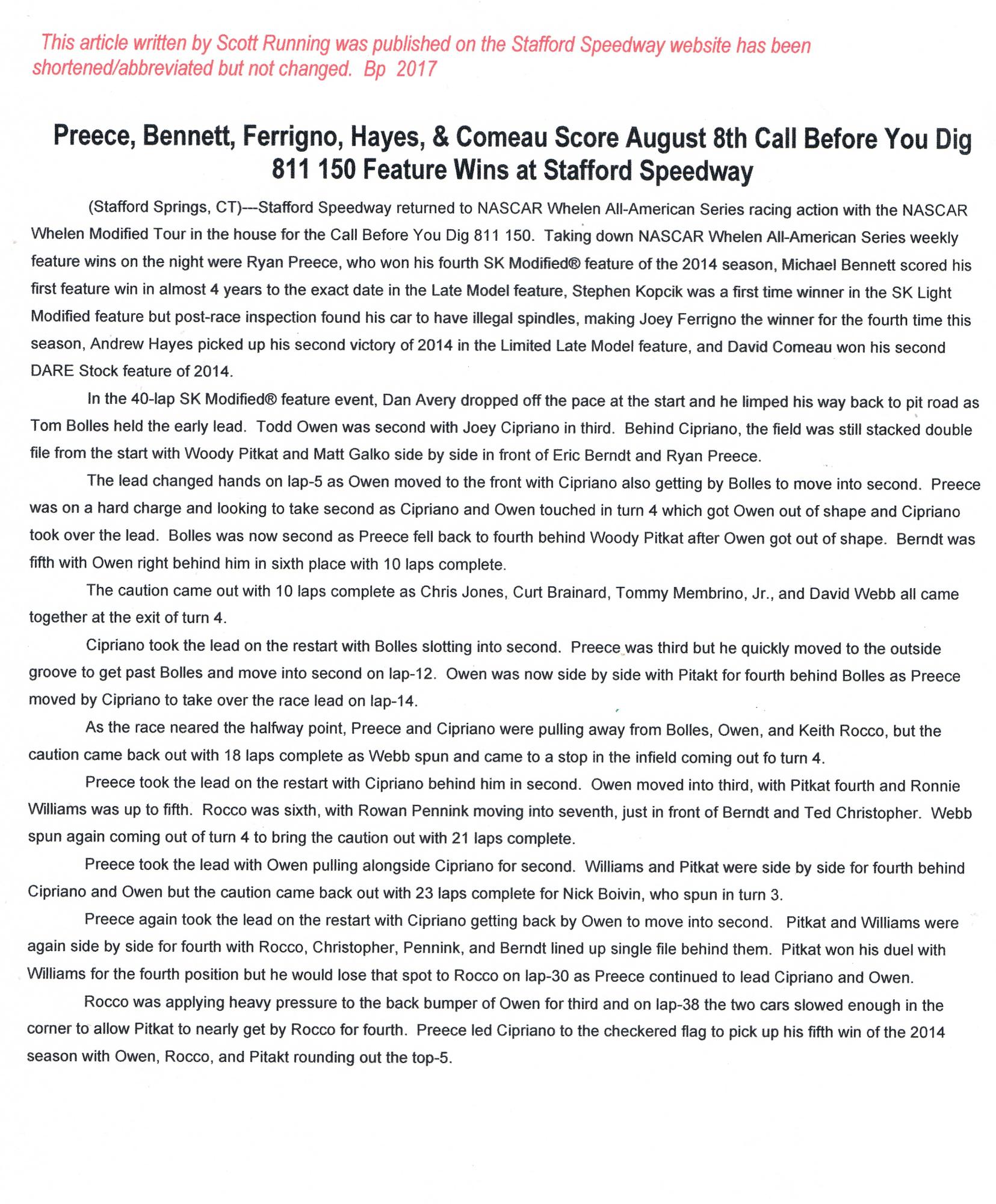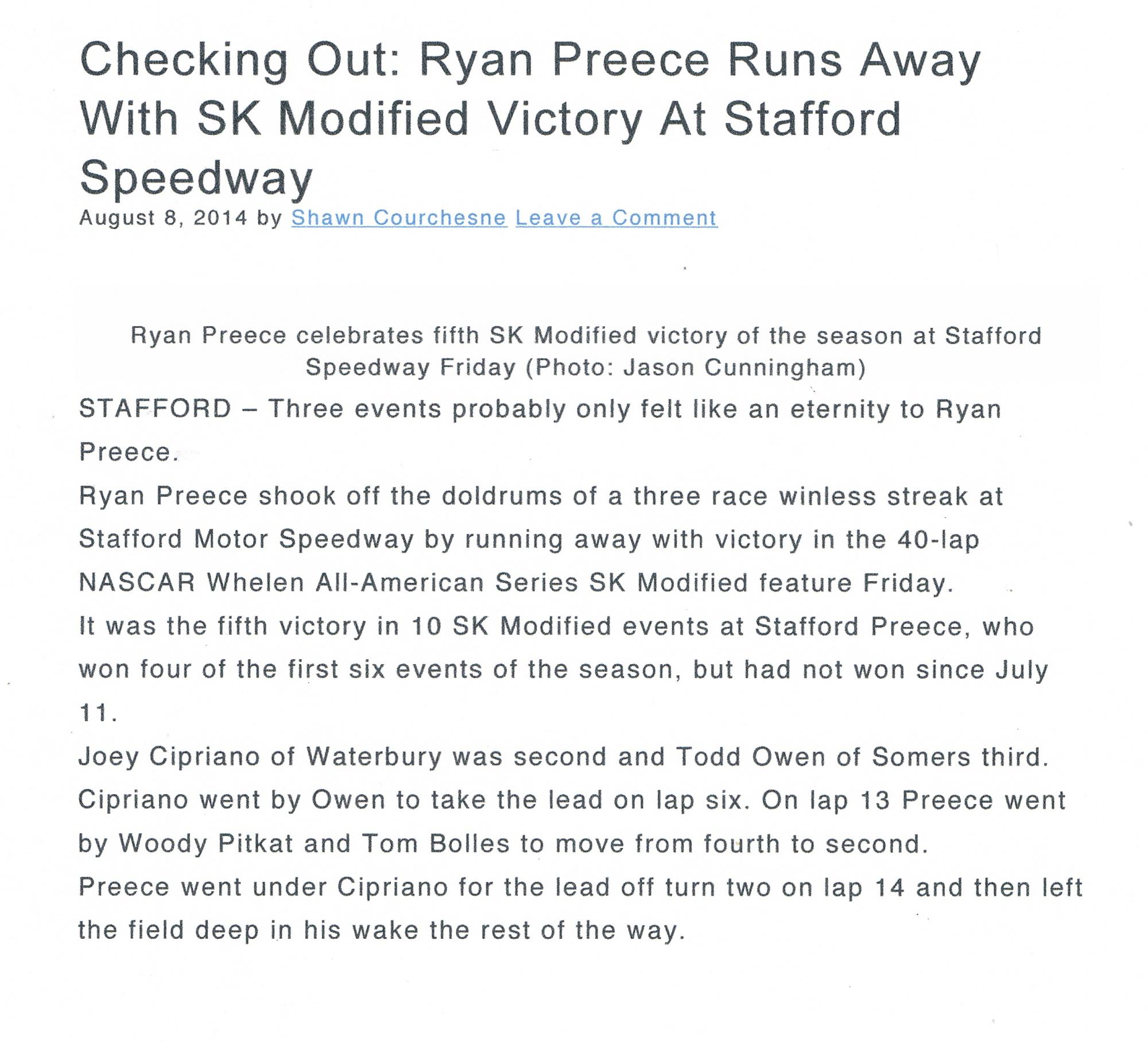 Video still available on You Tube
And I went to Florida to do some babysitting and share some love!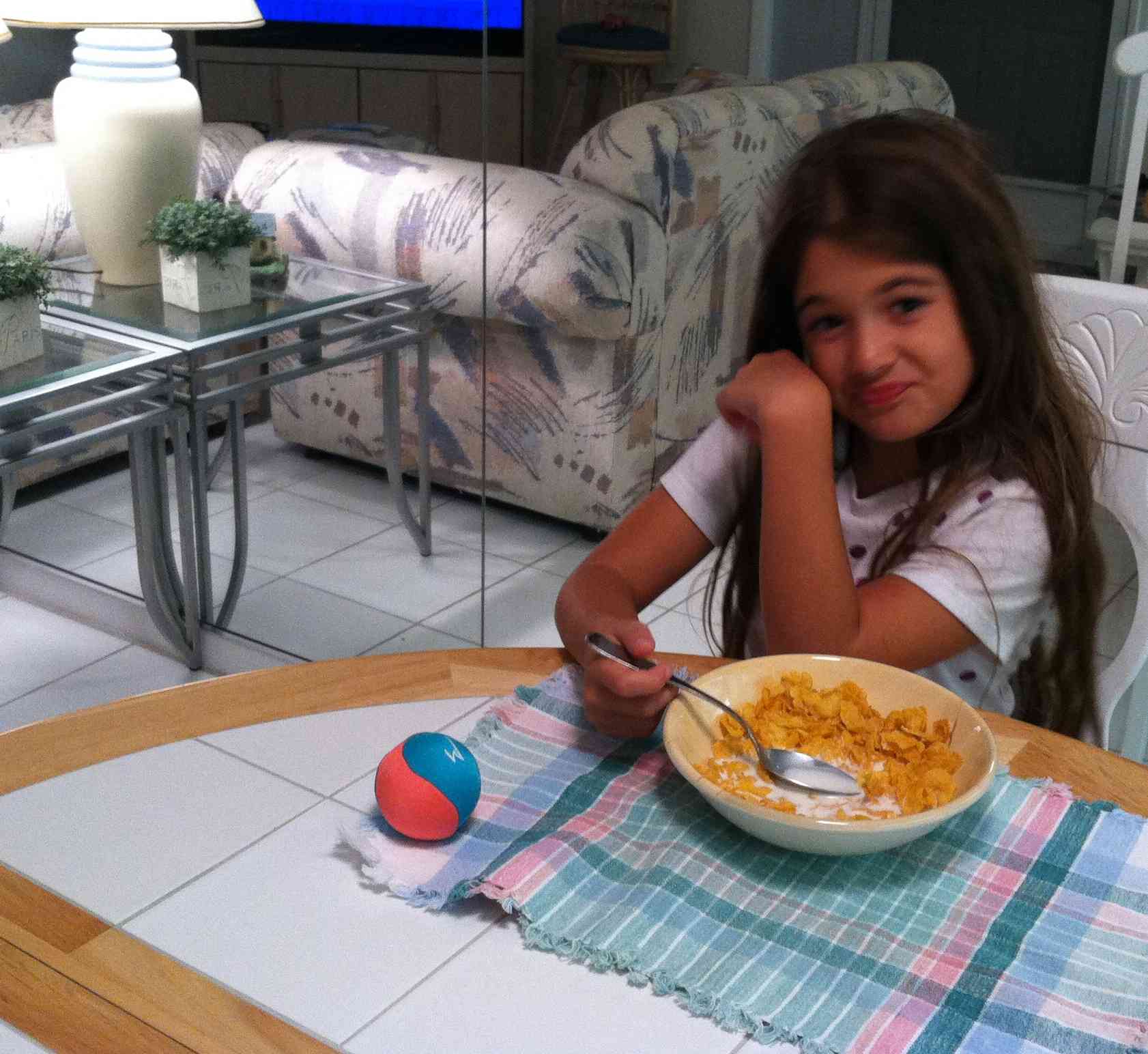 August 15 - Consistency and some good racing. Nick would take his 2nd Win!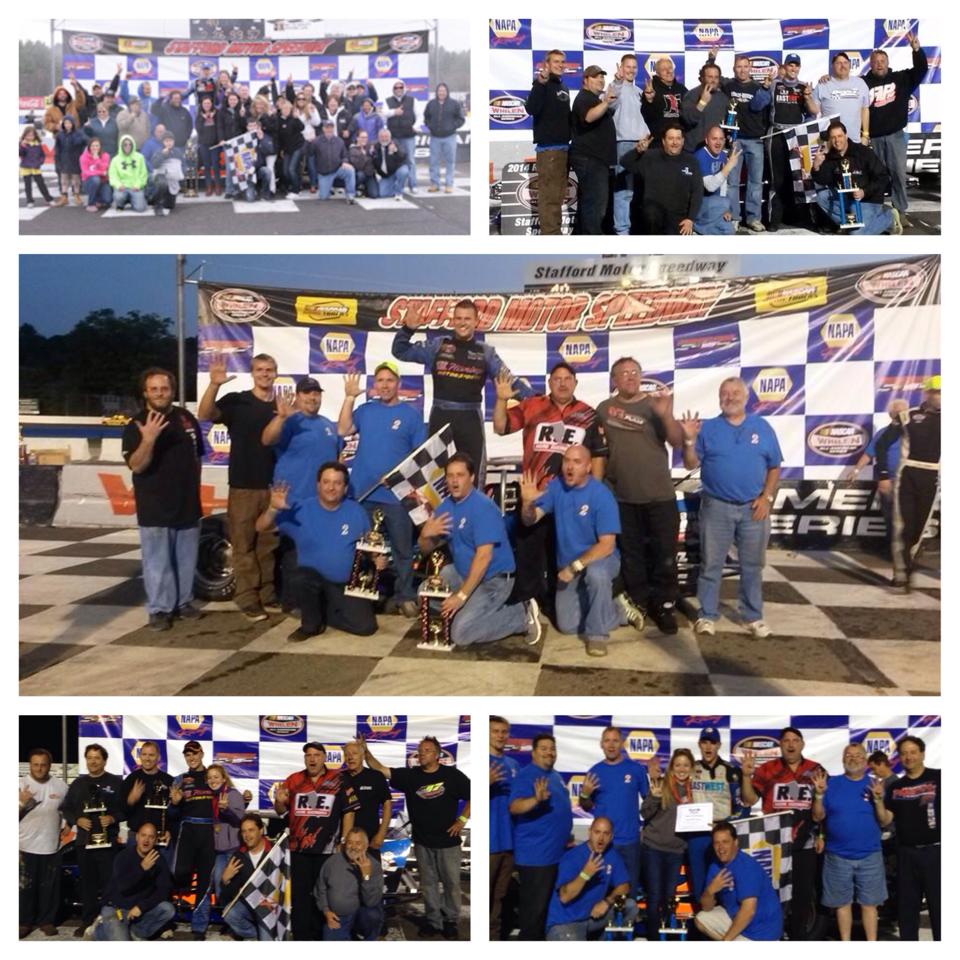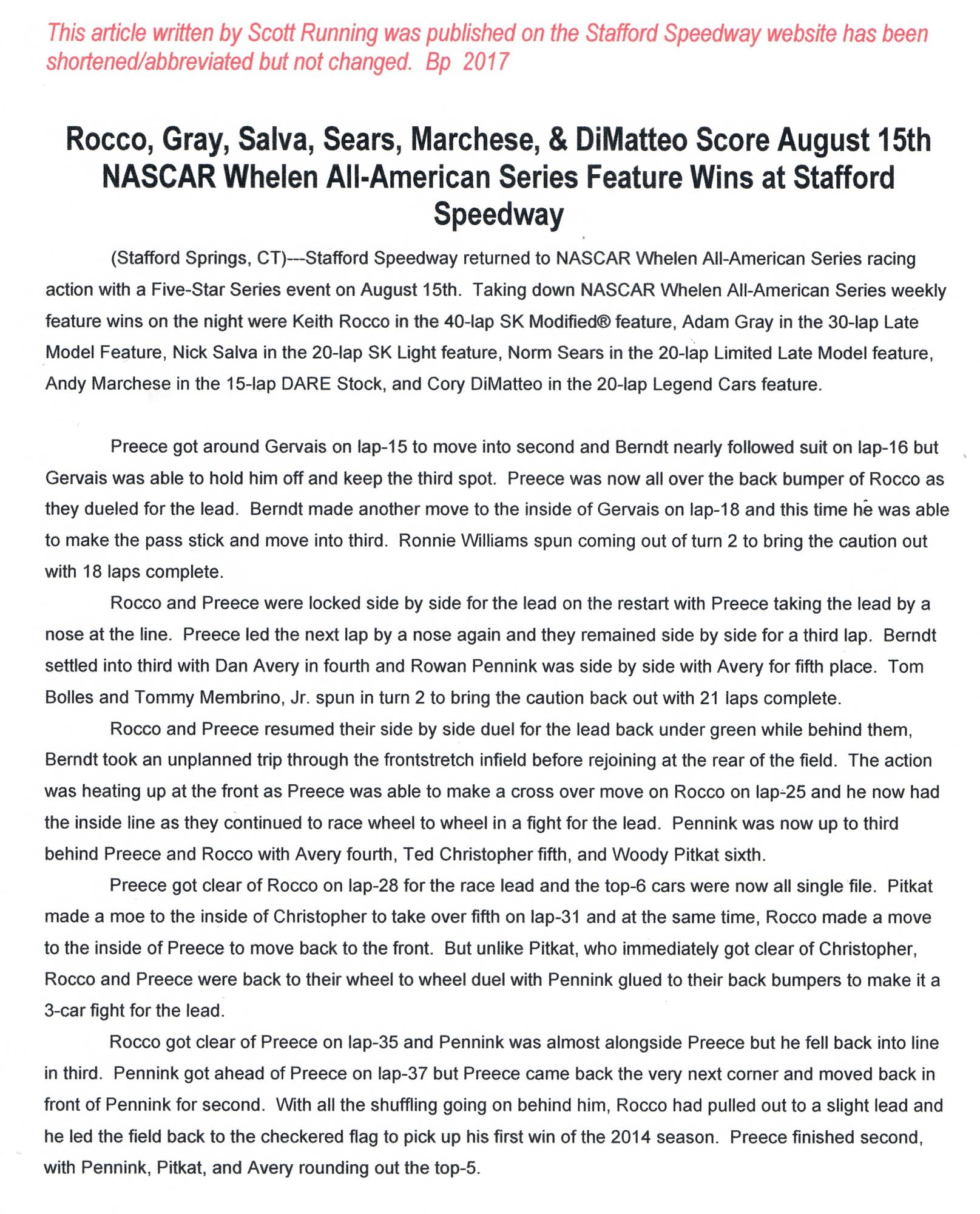 Rocco and Pennink...for top tier competition.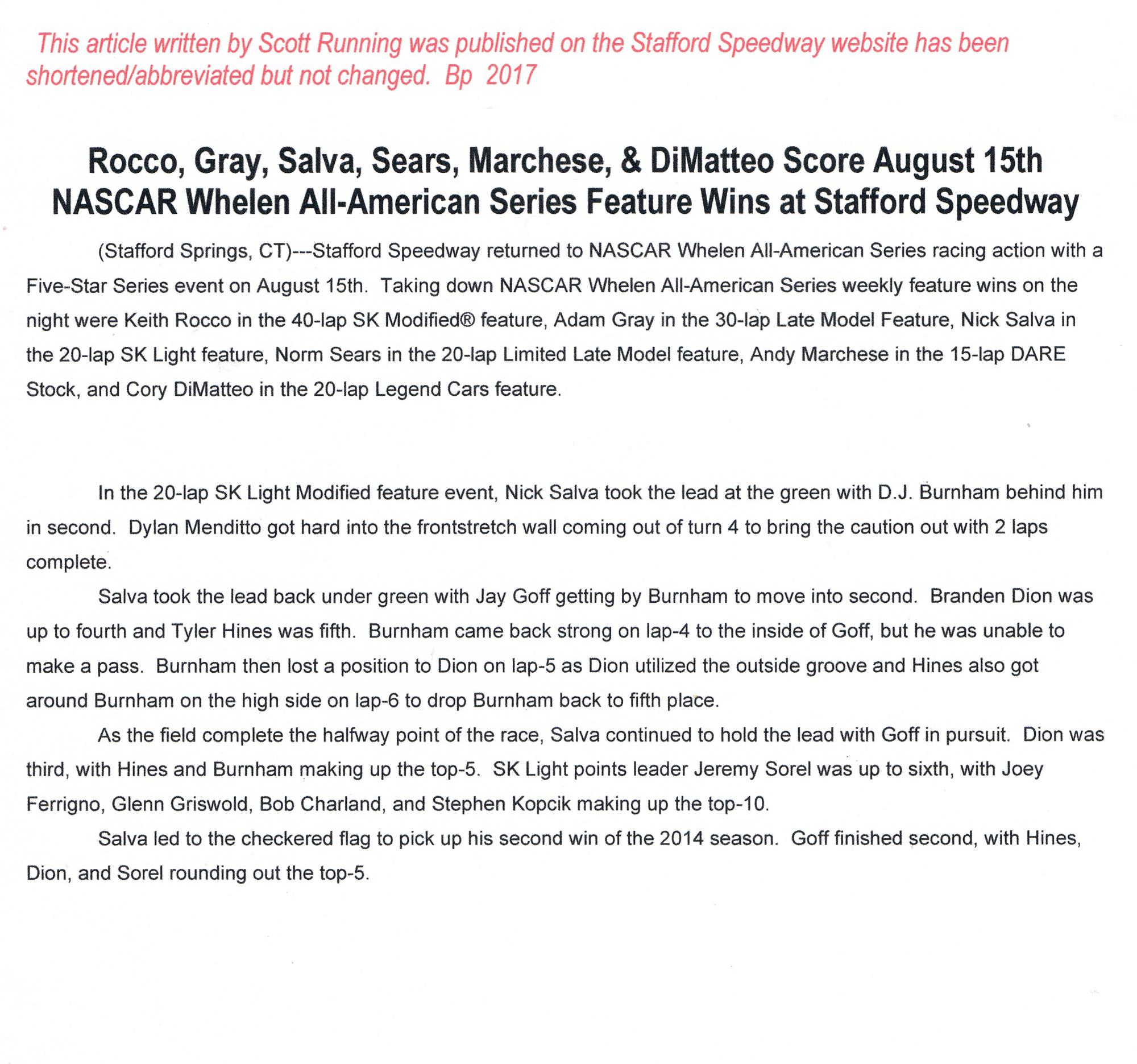 And it was a great night in the pits!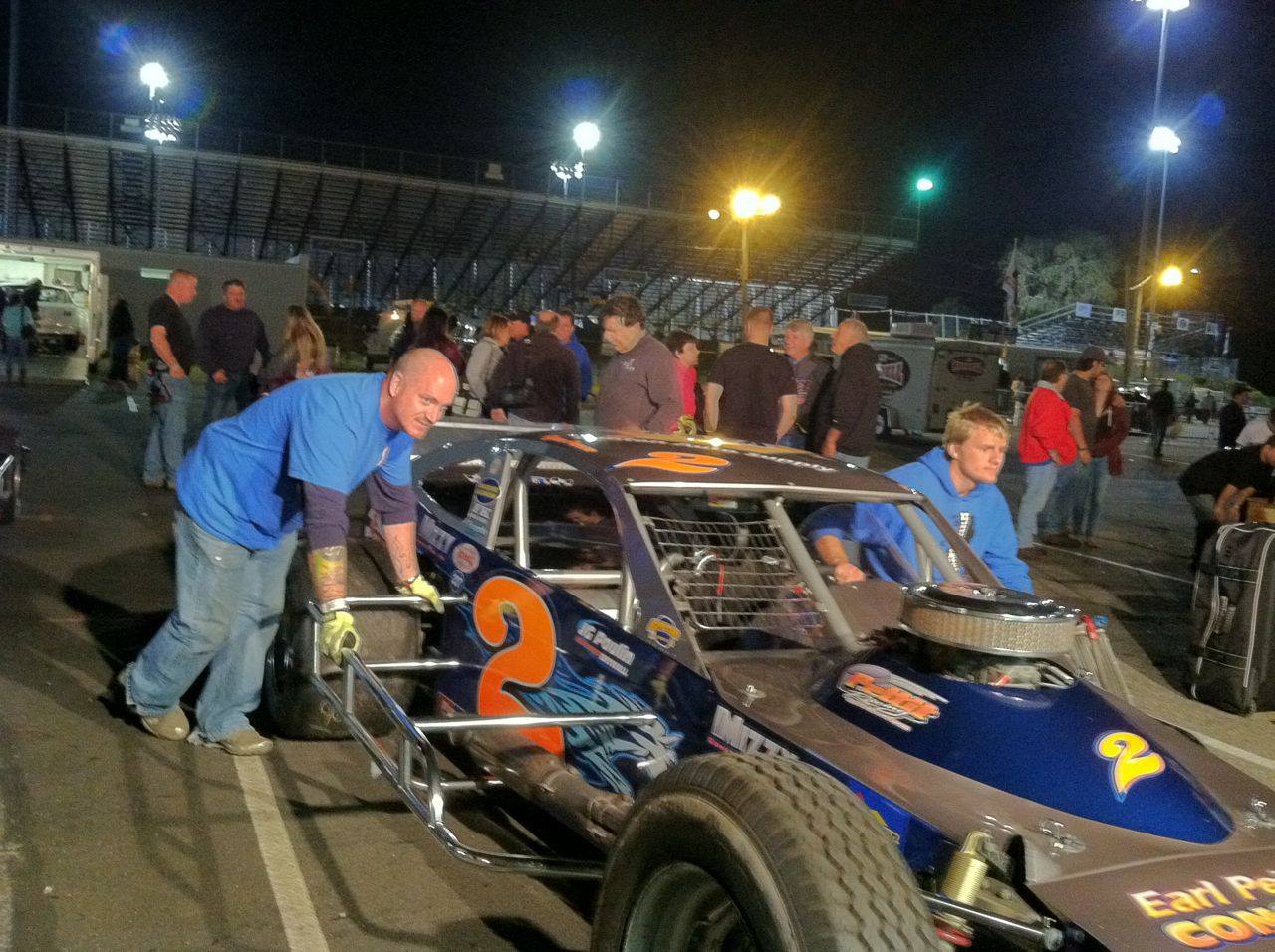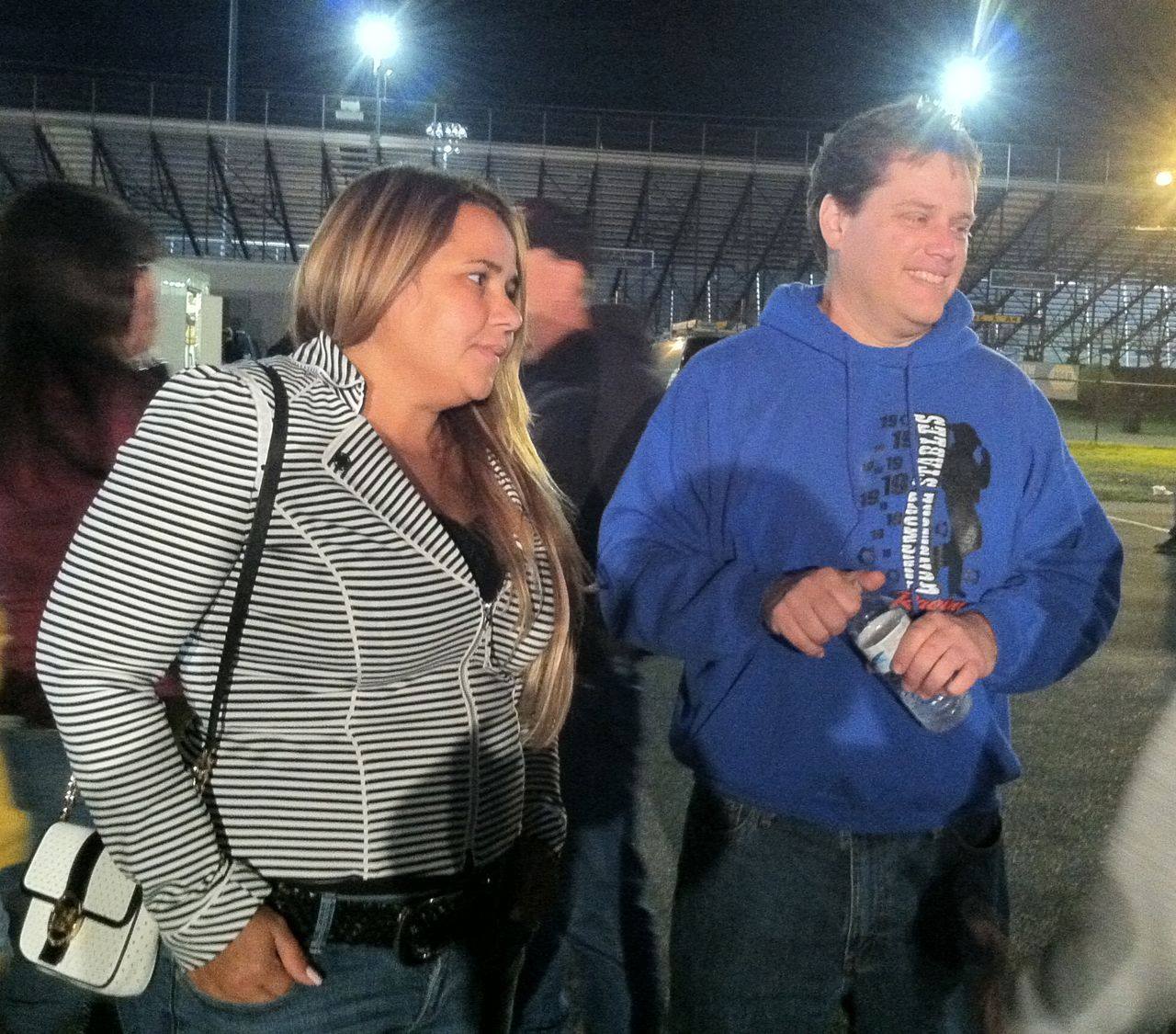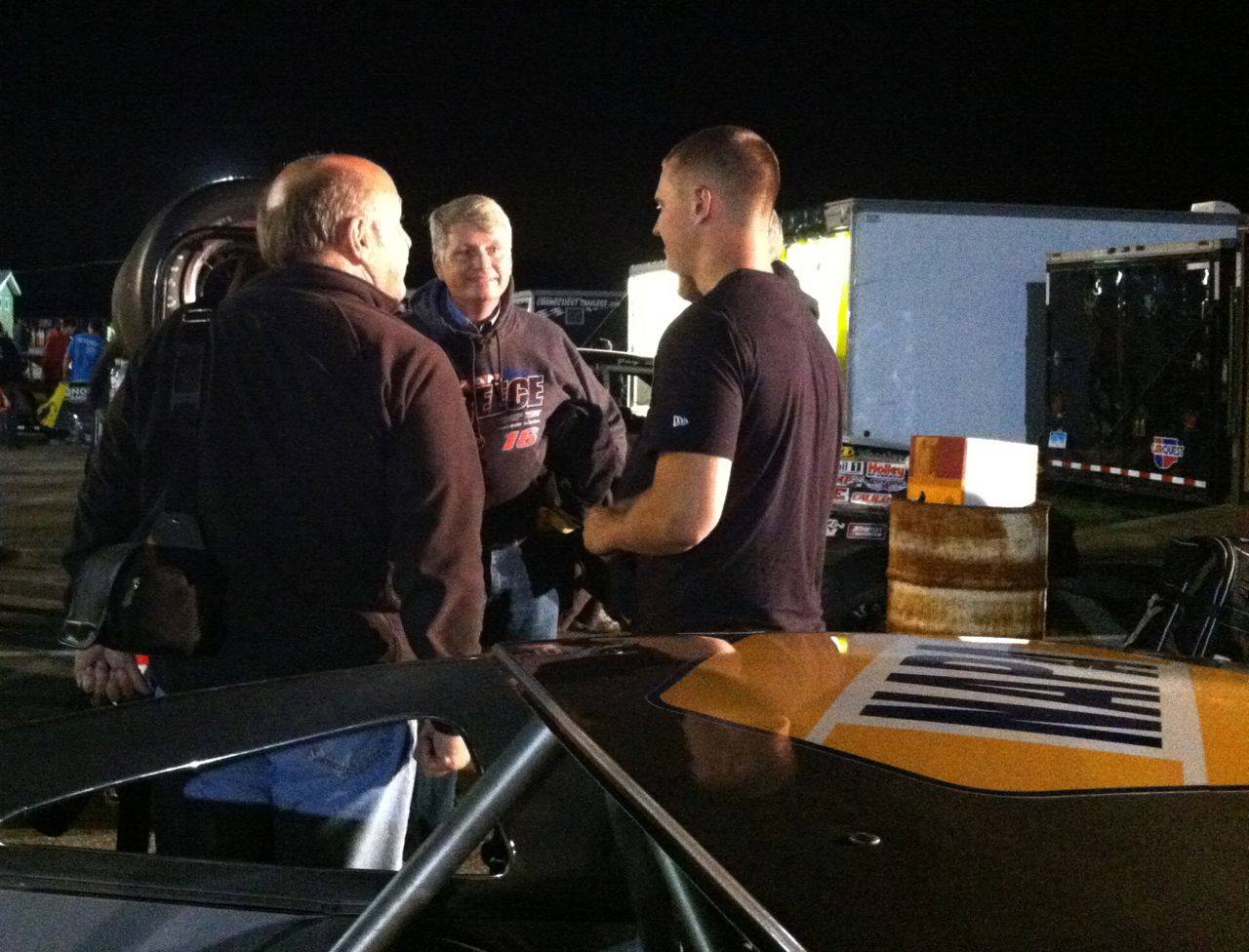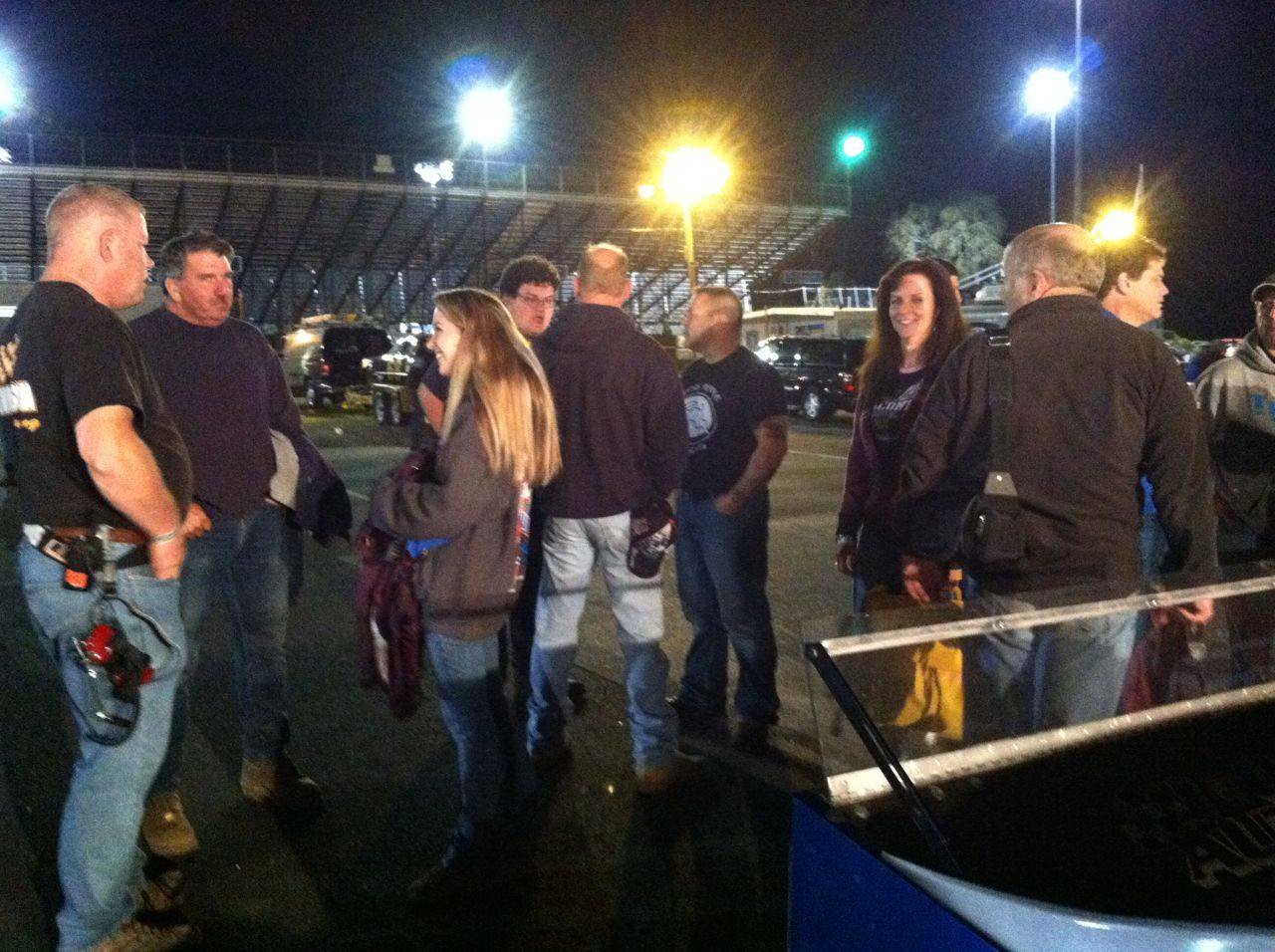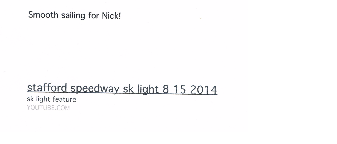 August 22 would see us take another 2nd place with the same trinity battling it out...Preece, Pennink and Rocco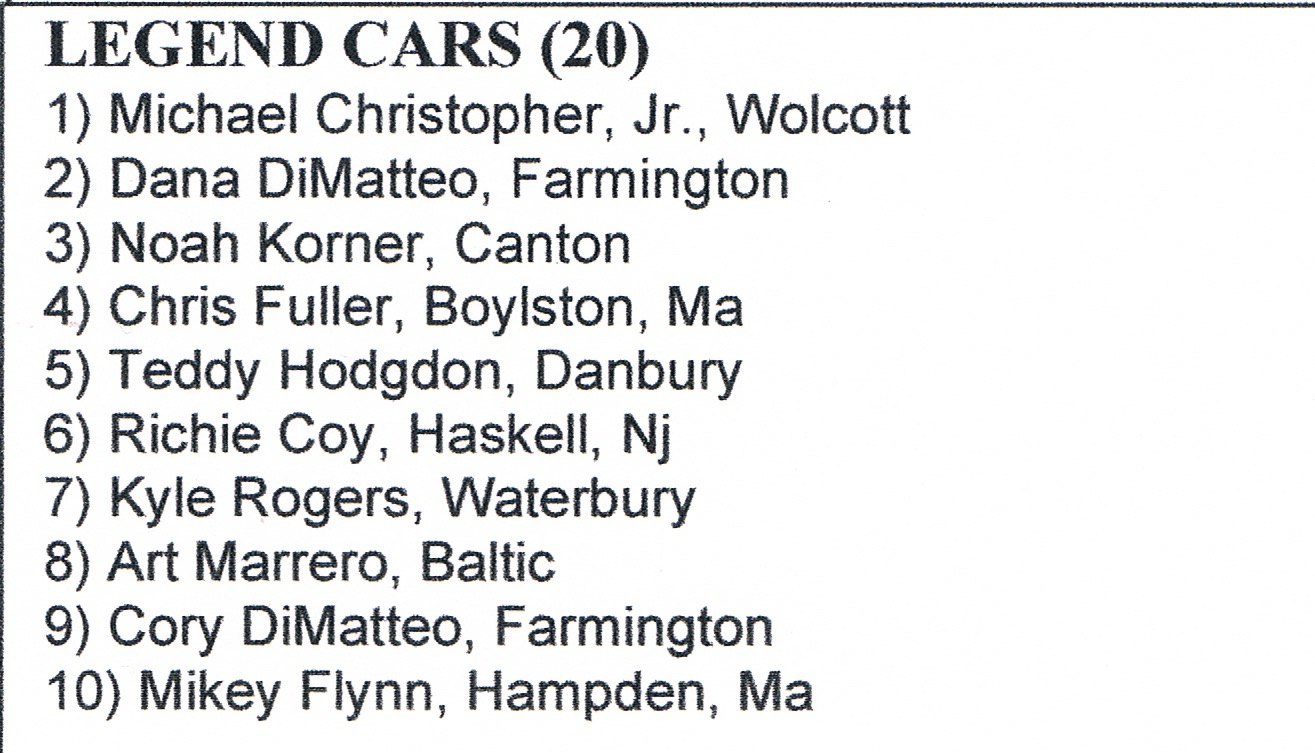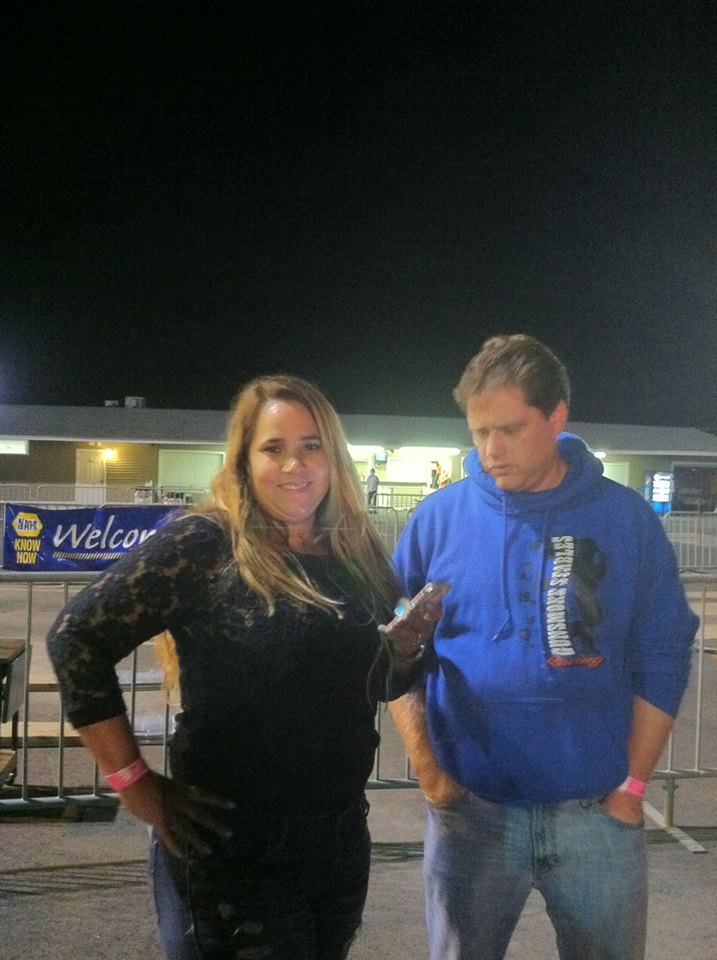 Don't remember what the problem was there, but it sure did gather a lot of attention!
Saturday night - Ryan would win another one at Riverhead!
August 29 - a 5th place finish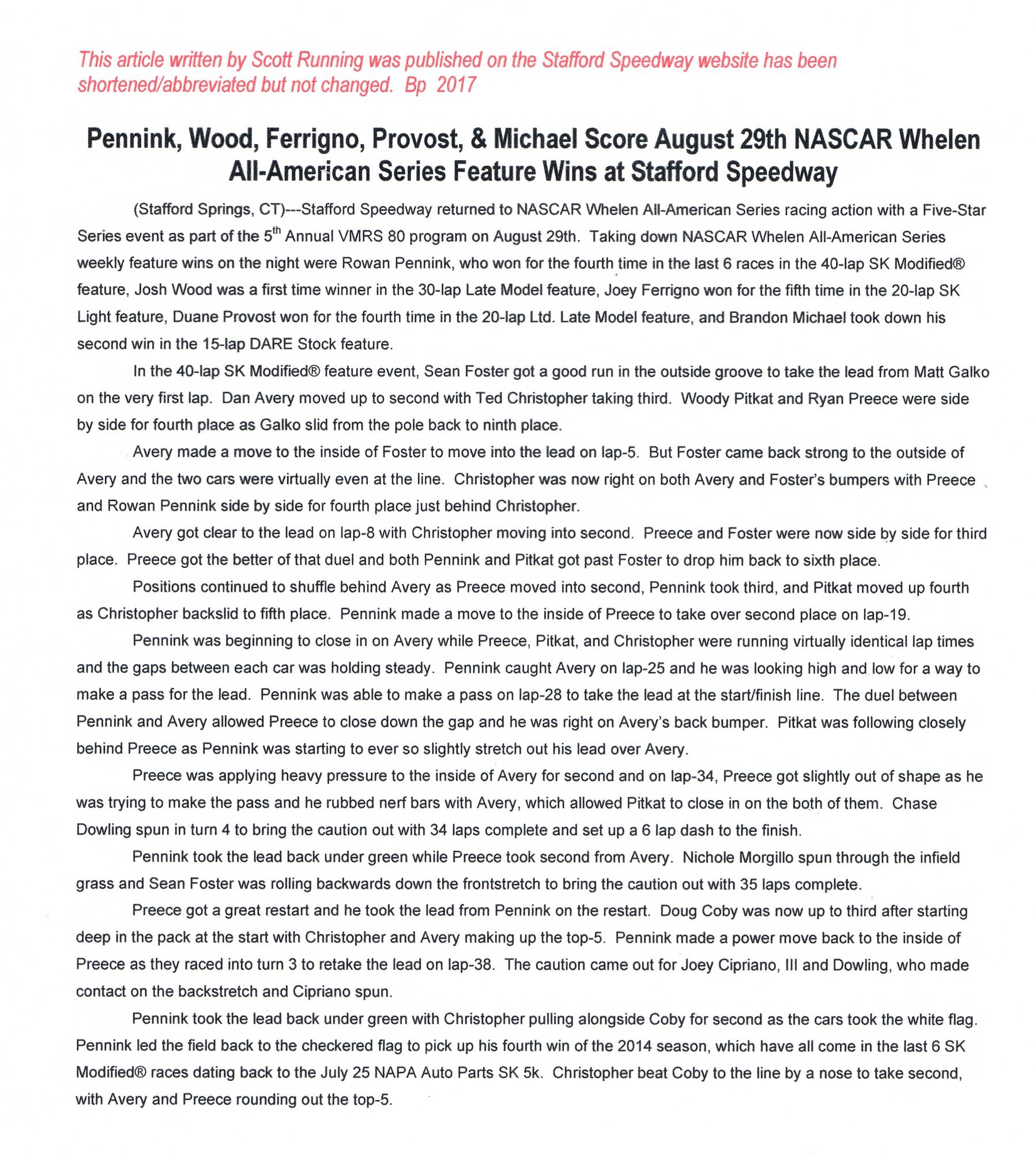 If July and August had been a busy time for Ryan, September would bring many changes, articles and opportunities.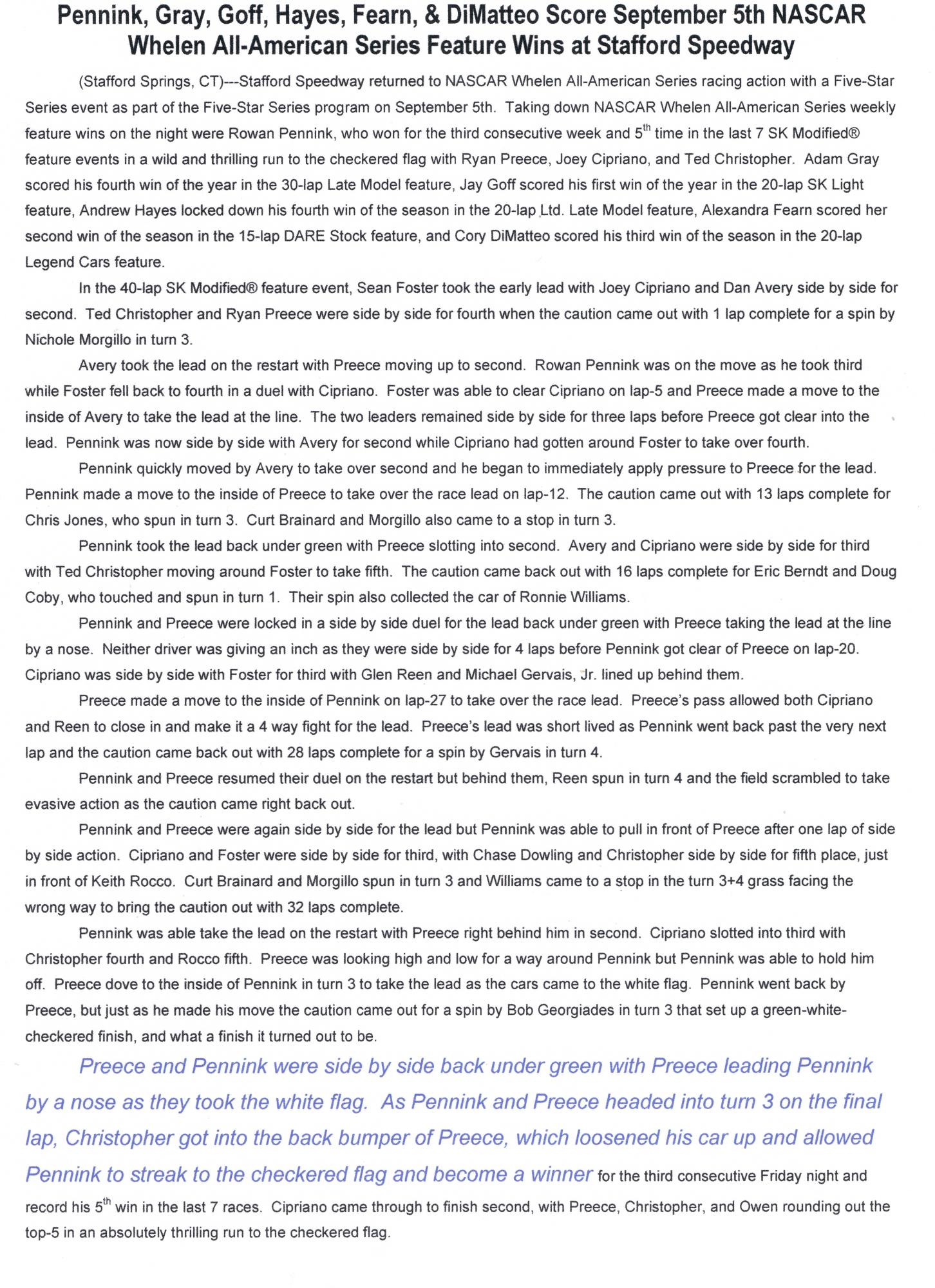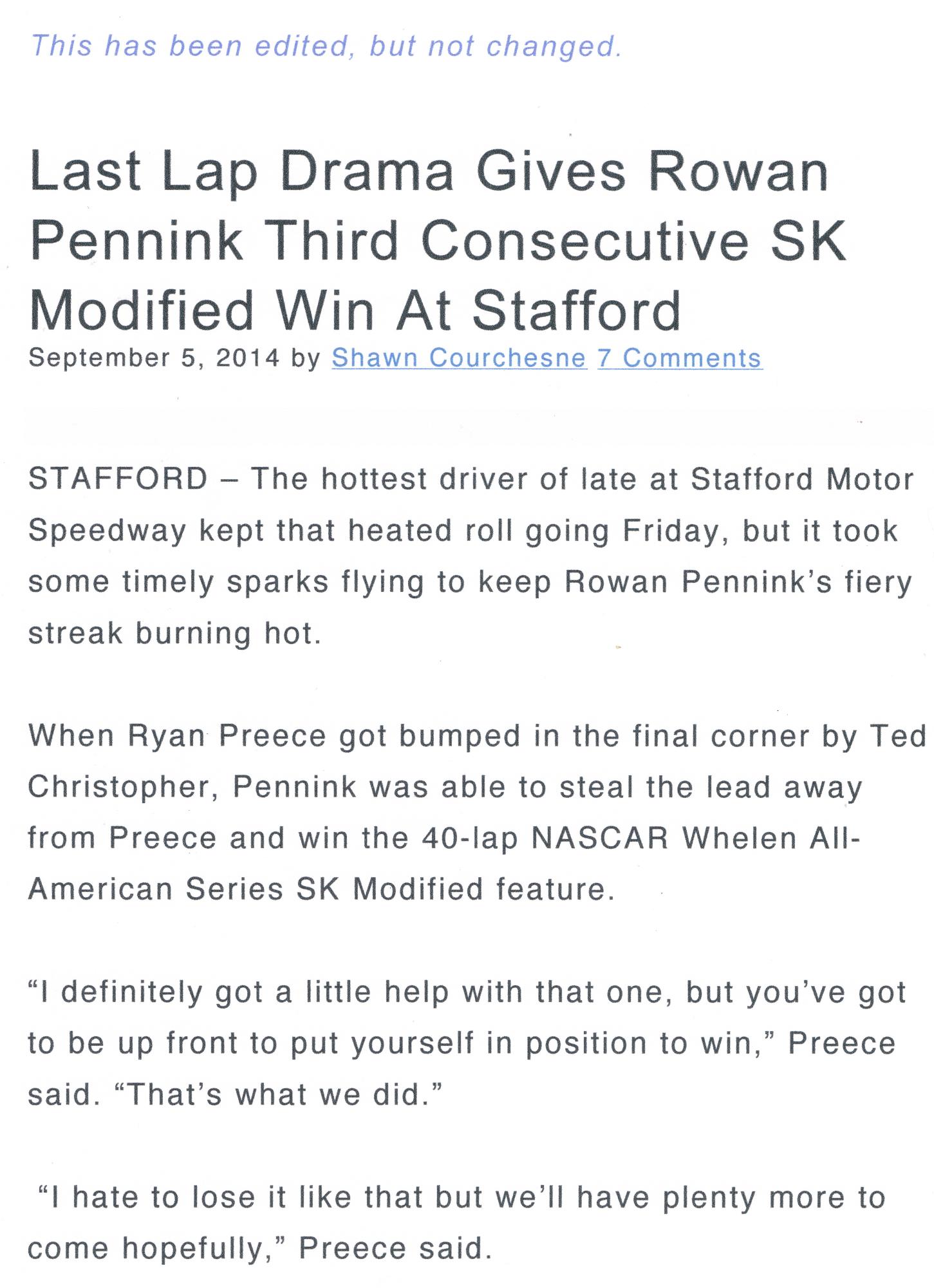 We had known for some time that Ryan would indeed be racing in September at Stafford and chasing the championship. It had been rumored that he would miss a critical point race. The September 3rd article in Speed 51 gave it away and surprised some of our competitors!
Check out You Tube ---Stafford Speedway sk feature 9 5 2014 by Robert Bagot, published on September 7, 2014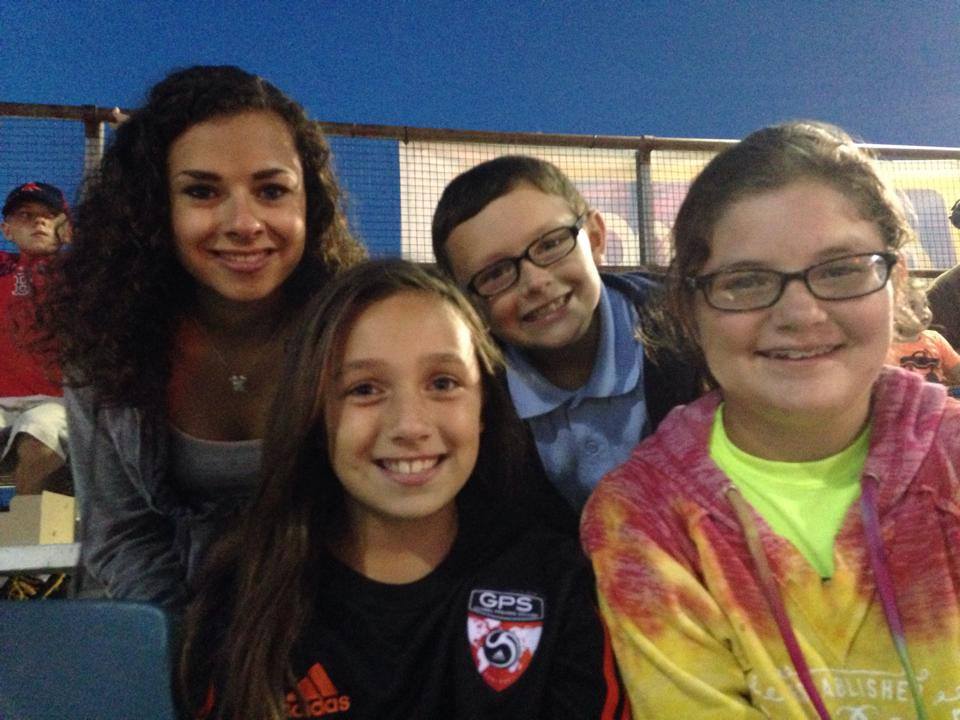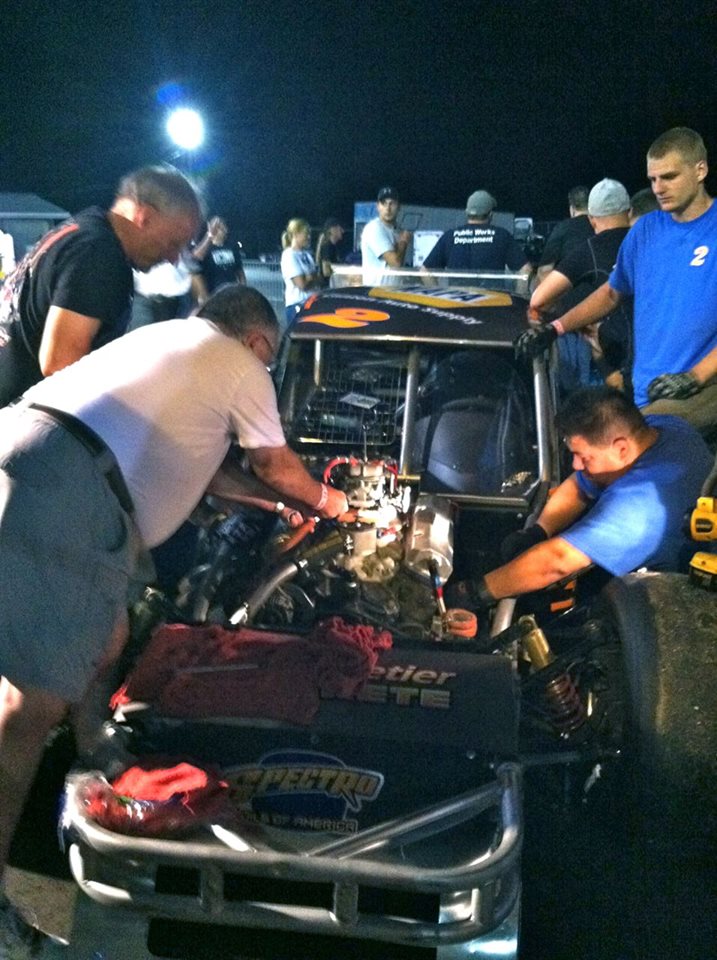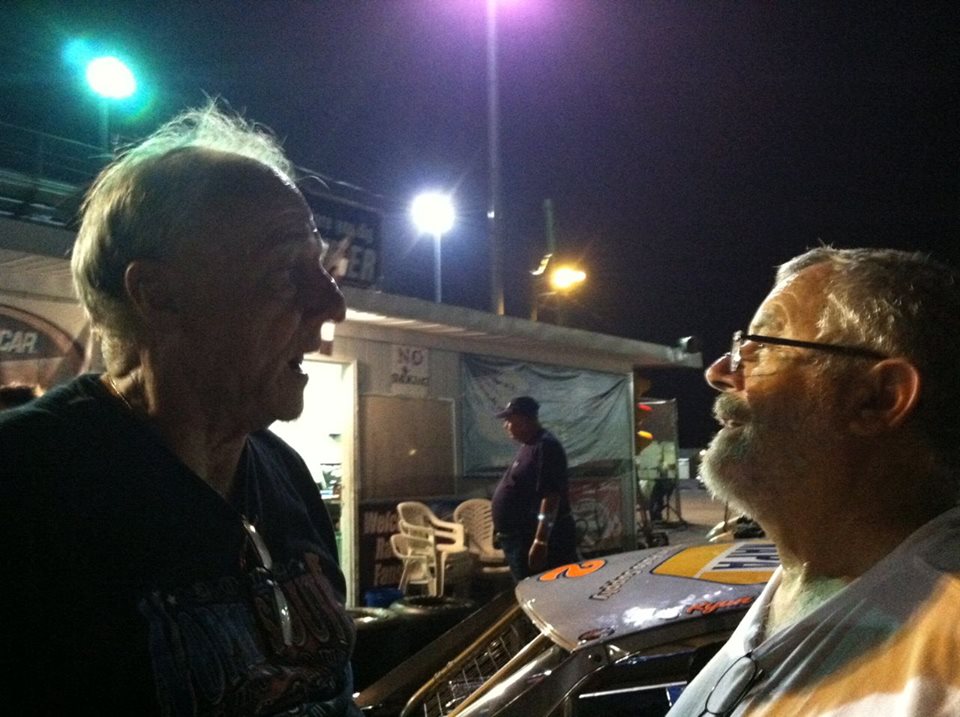 But it was not all bad, friends, fireworks and tear down, that's a good night!
September 12, 2014 - If you're gonna blow a motor, do it at the beginning of the season, maybe the middle, but darn not at the tail end!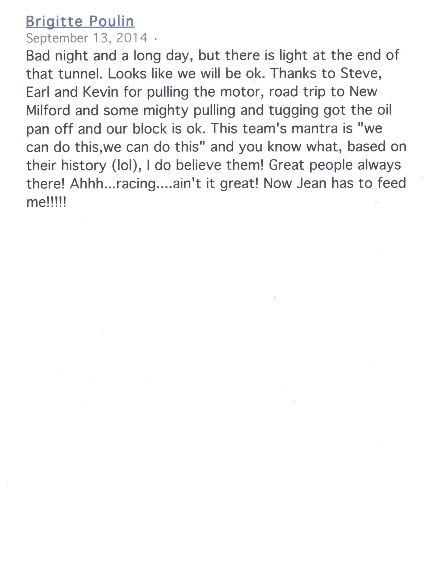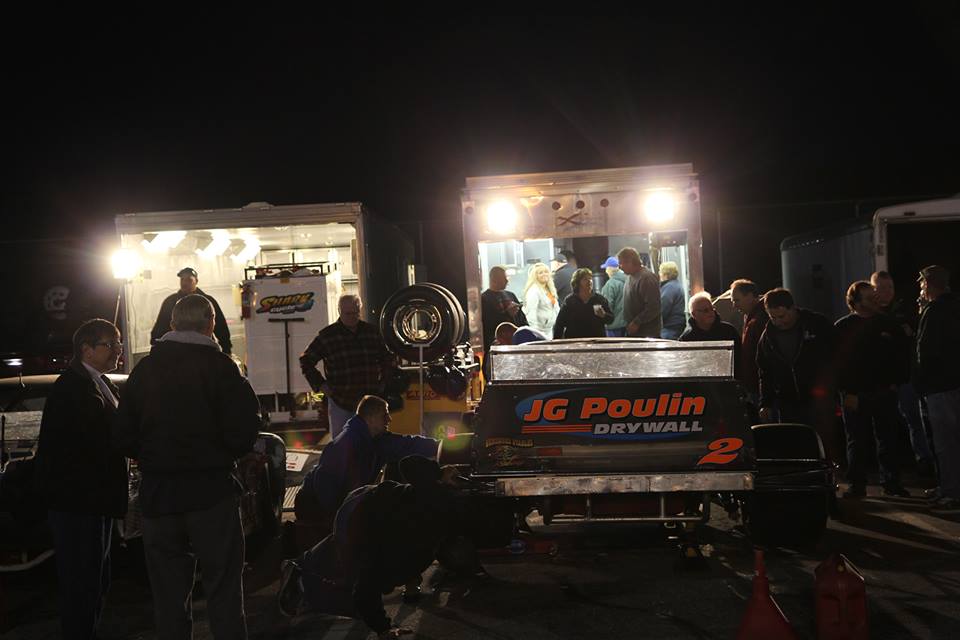 Last minute clutch adjustments by Sean and Bryan. Plenty of people at the hauler waiting to take to the track.
With the points race so close, Stafford got into the game with some flashy cards!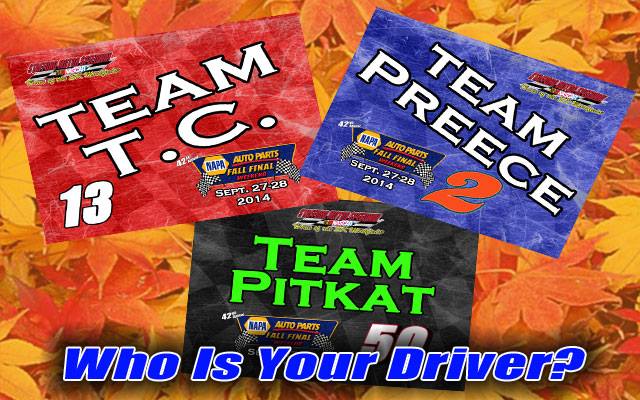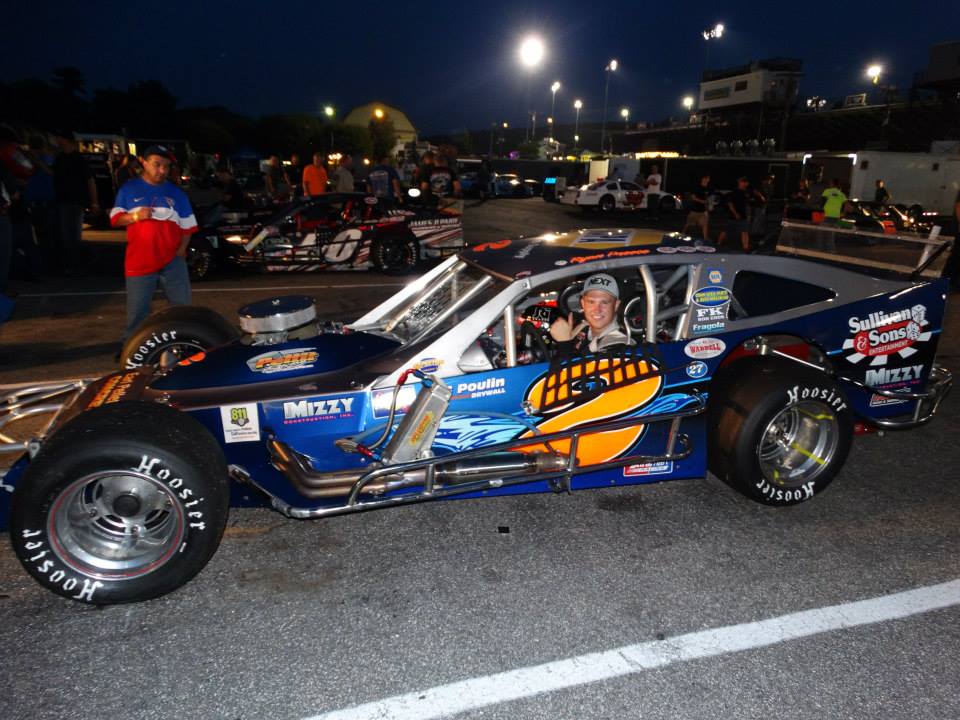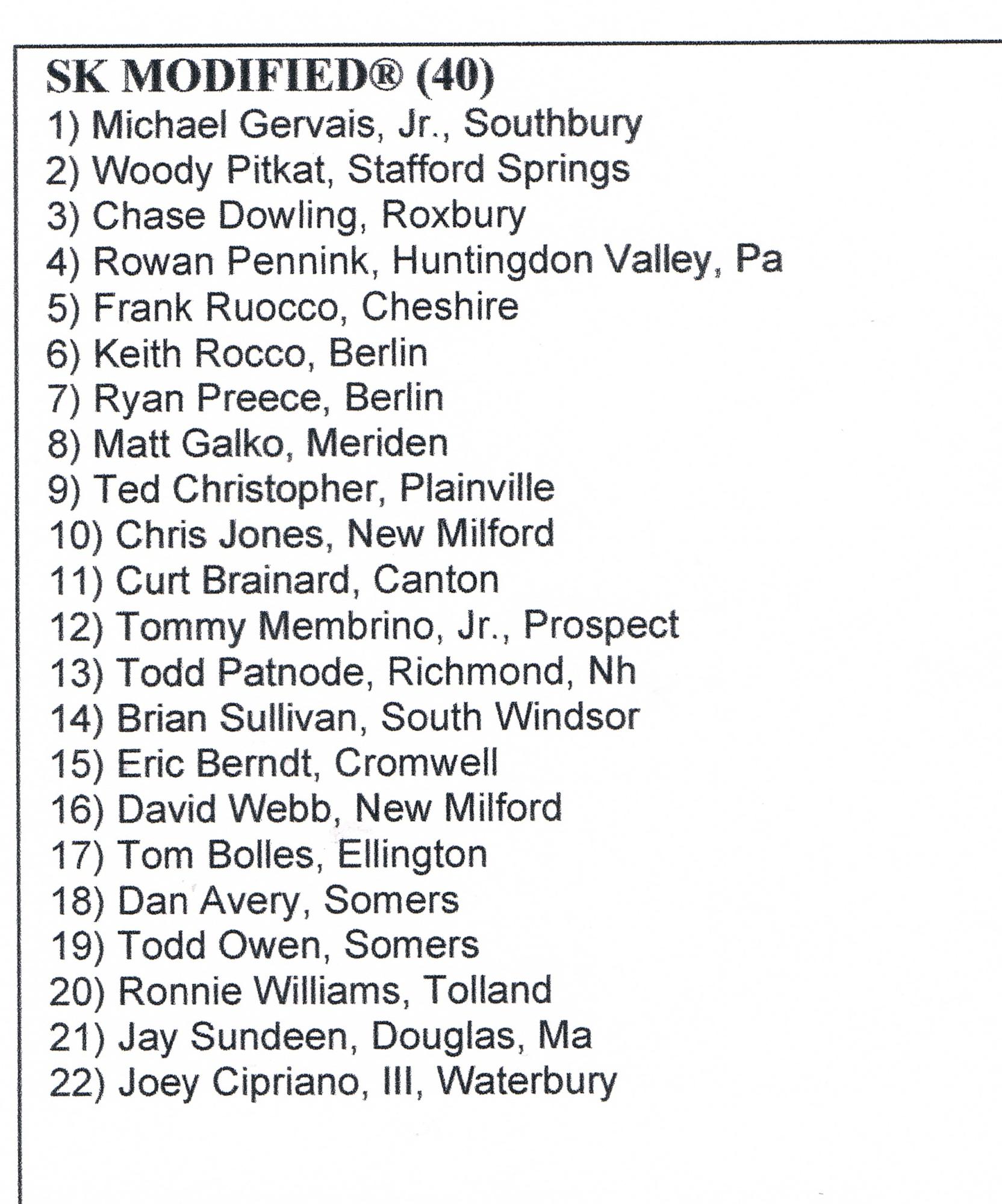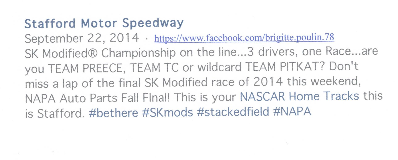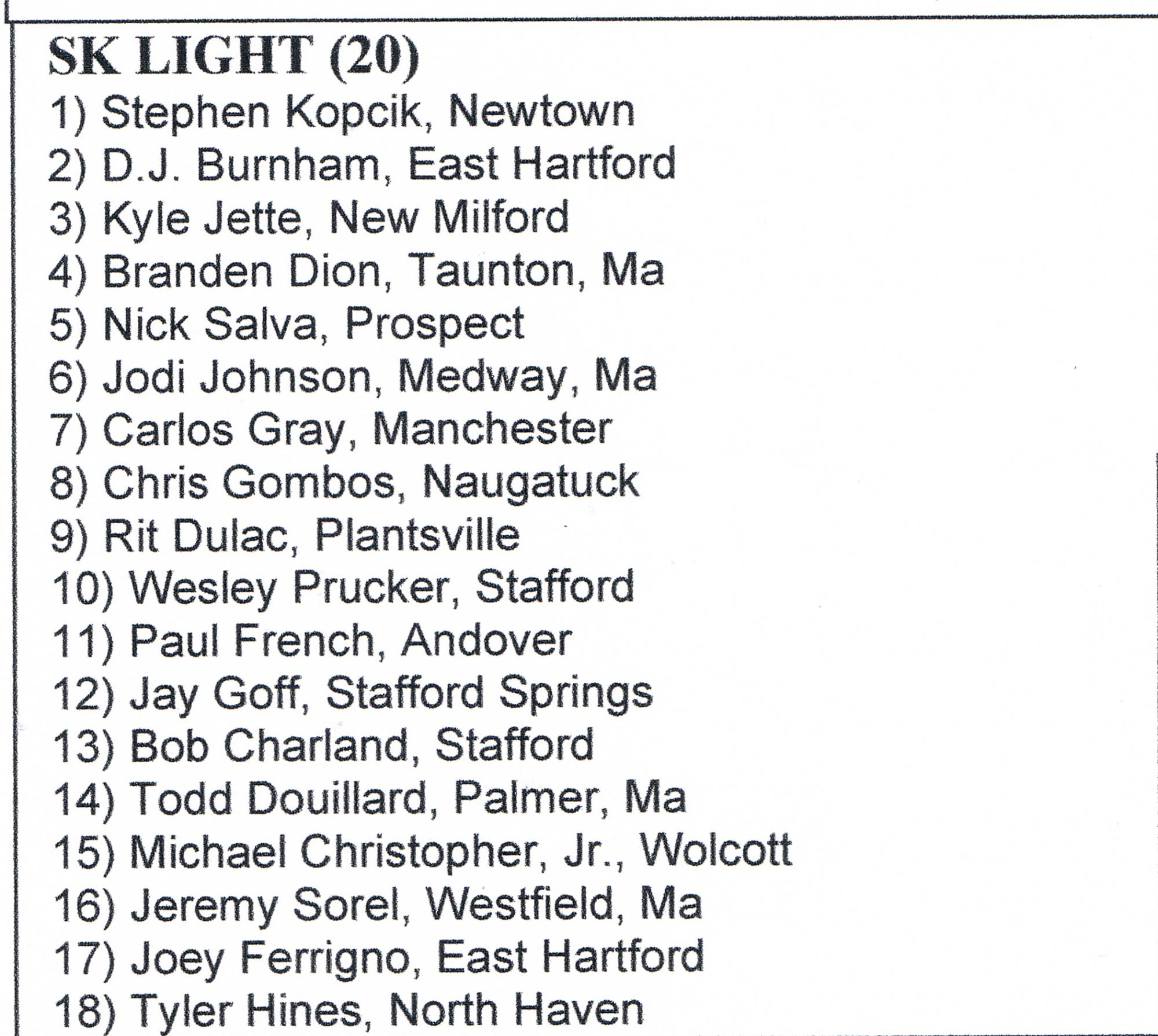 Nick was continuing his consistent run to a good season!
Would the September 5 "bump in the final corner" matter in the end? Needless to say, we were all paying attention!
Fall Final Weekend - September 27 & 28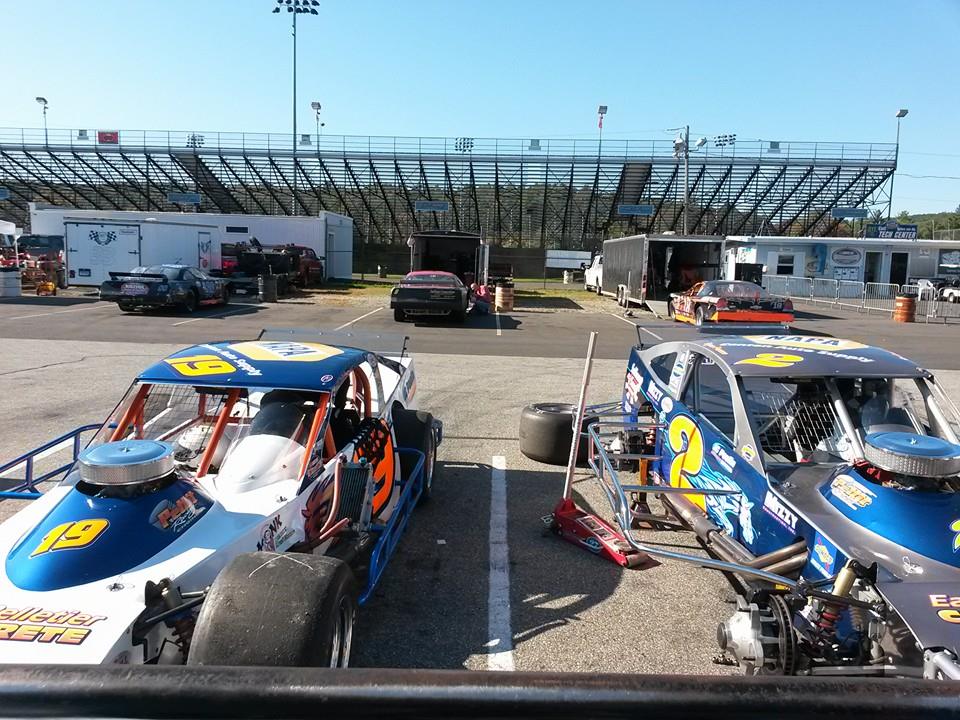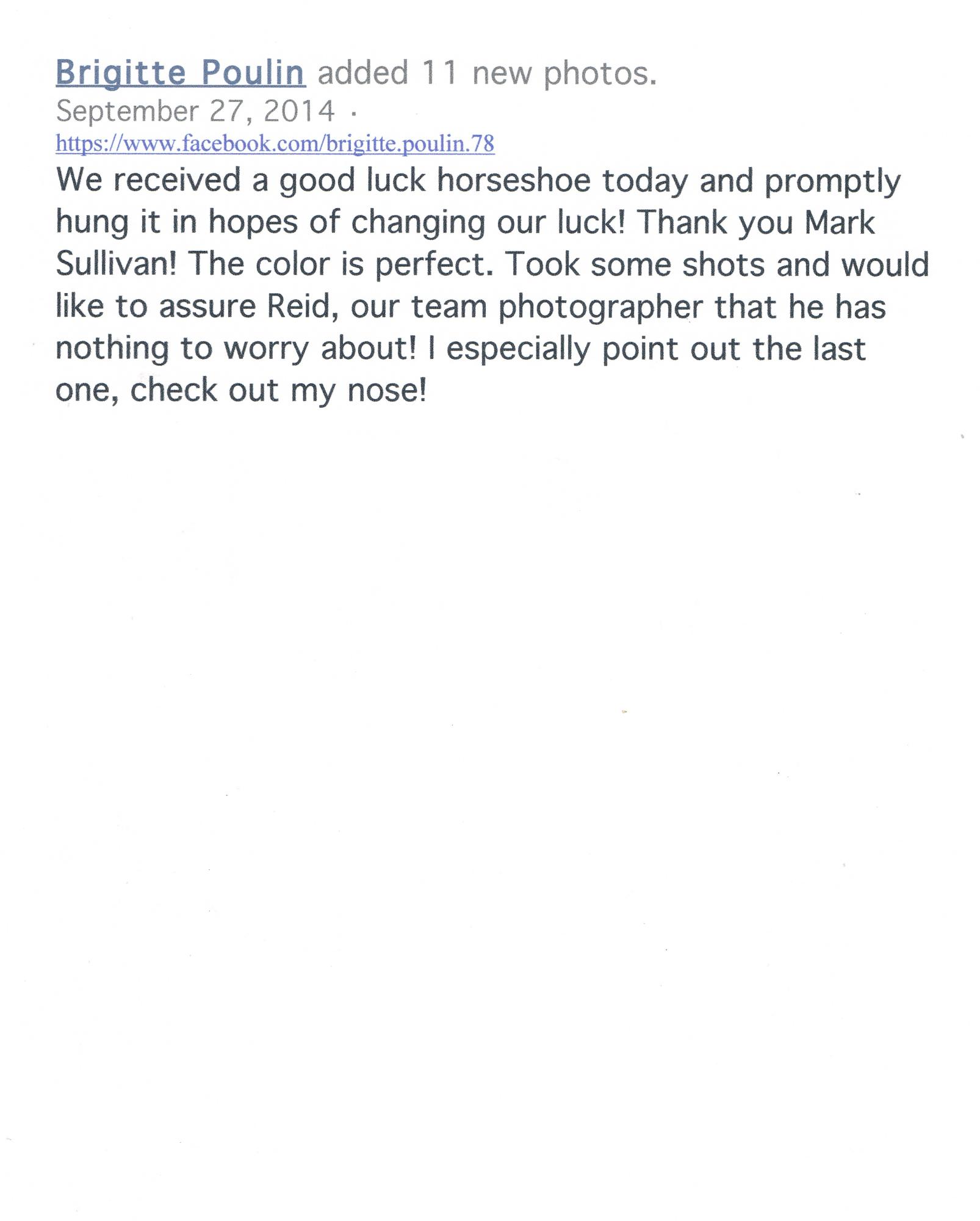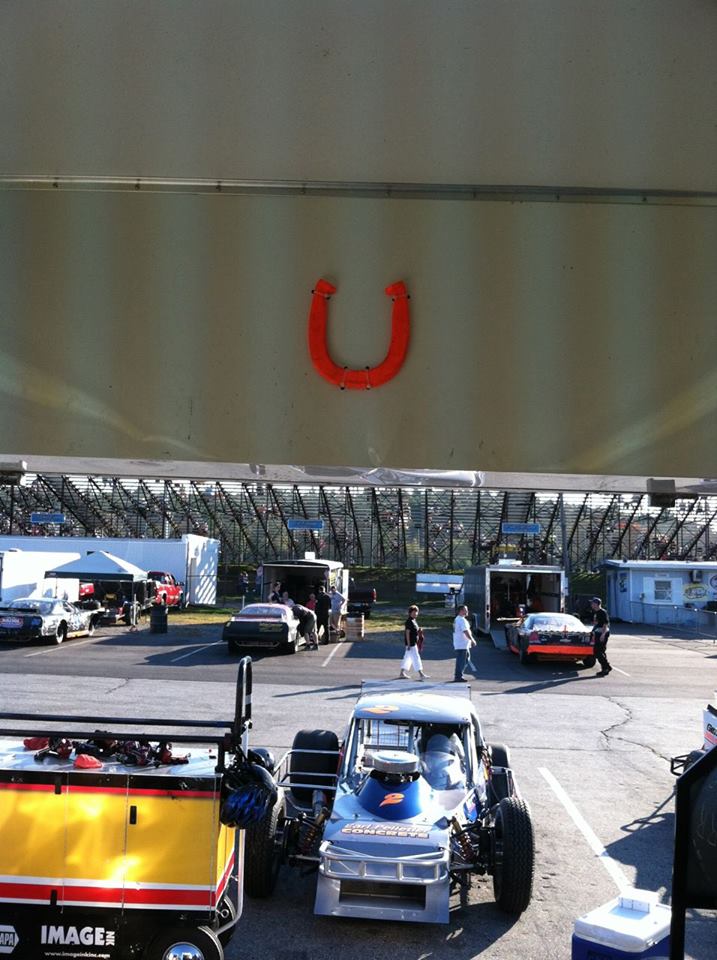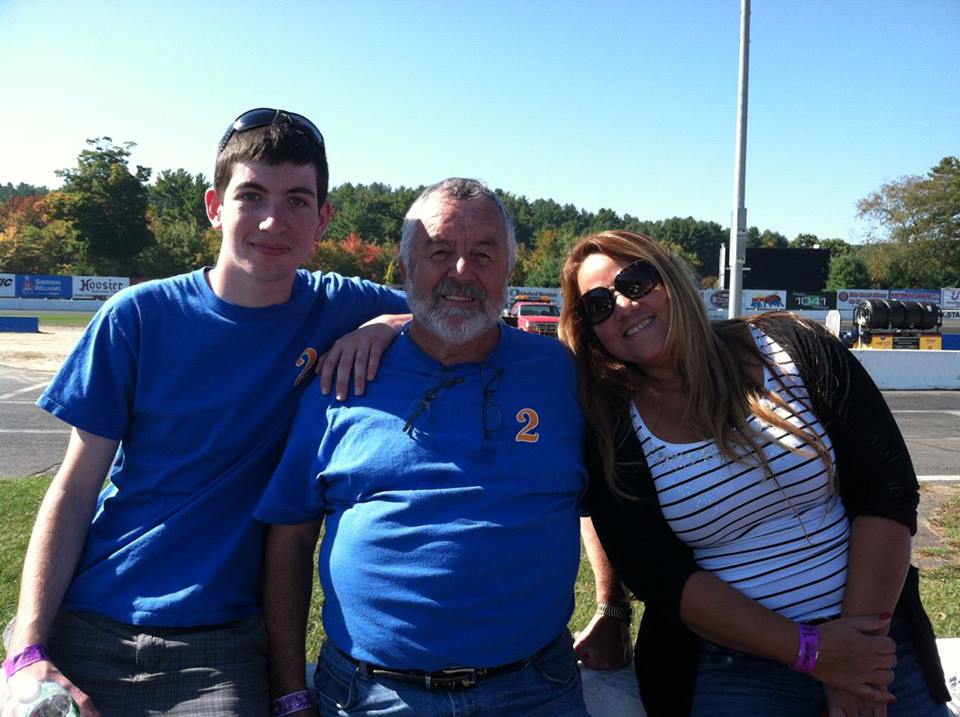 This photo was taken late Saturday, we would all head home with great expectations, and the knowledge that everyone had done their part to expect success.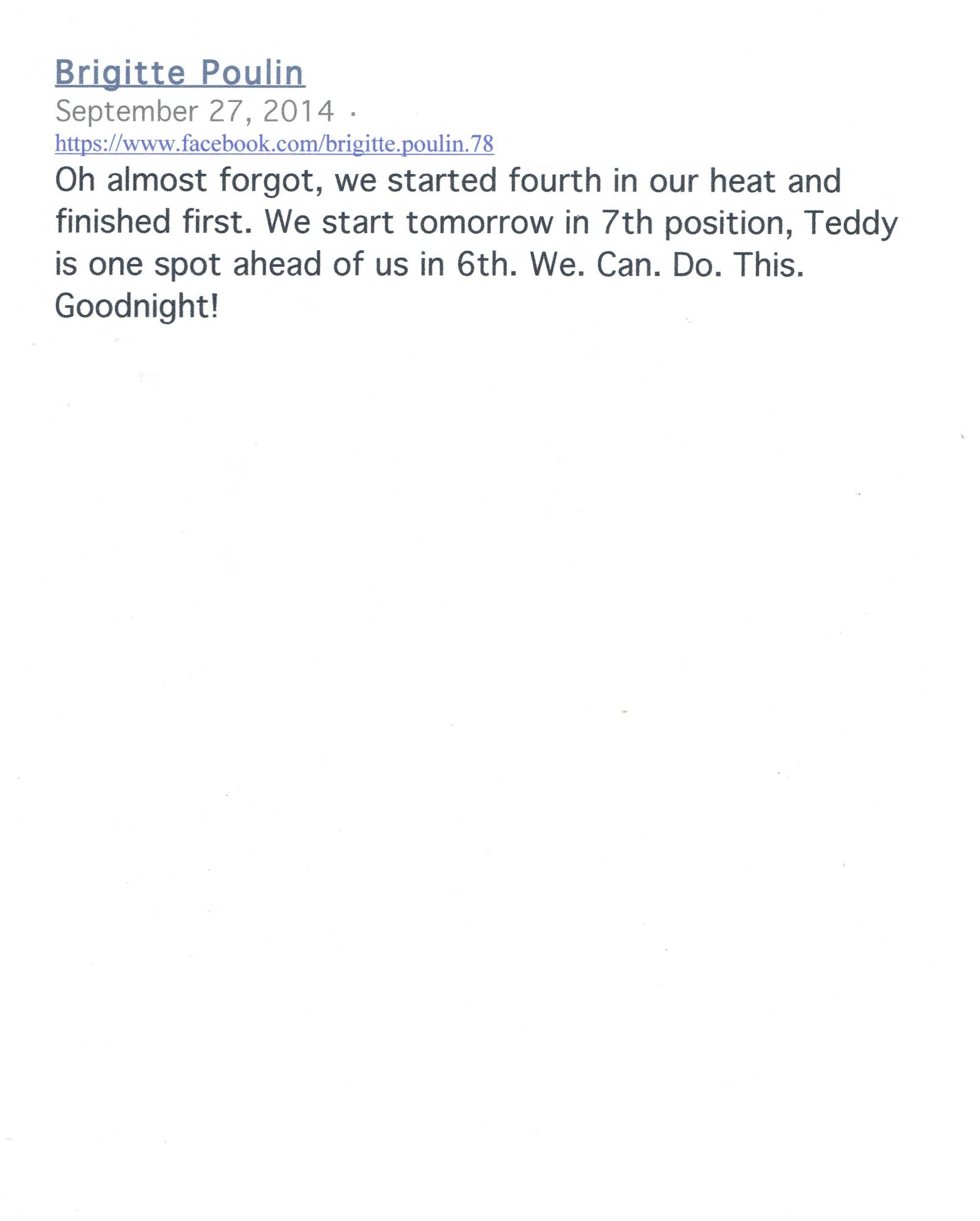 Sunday dawned bright and clear and warm for September, a hopeful day!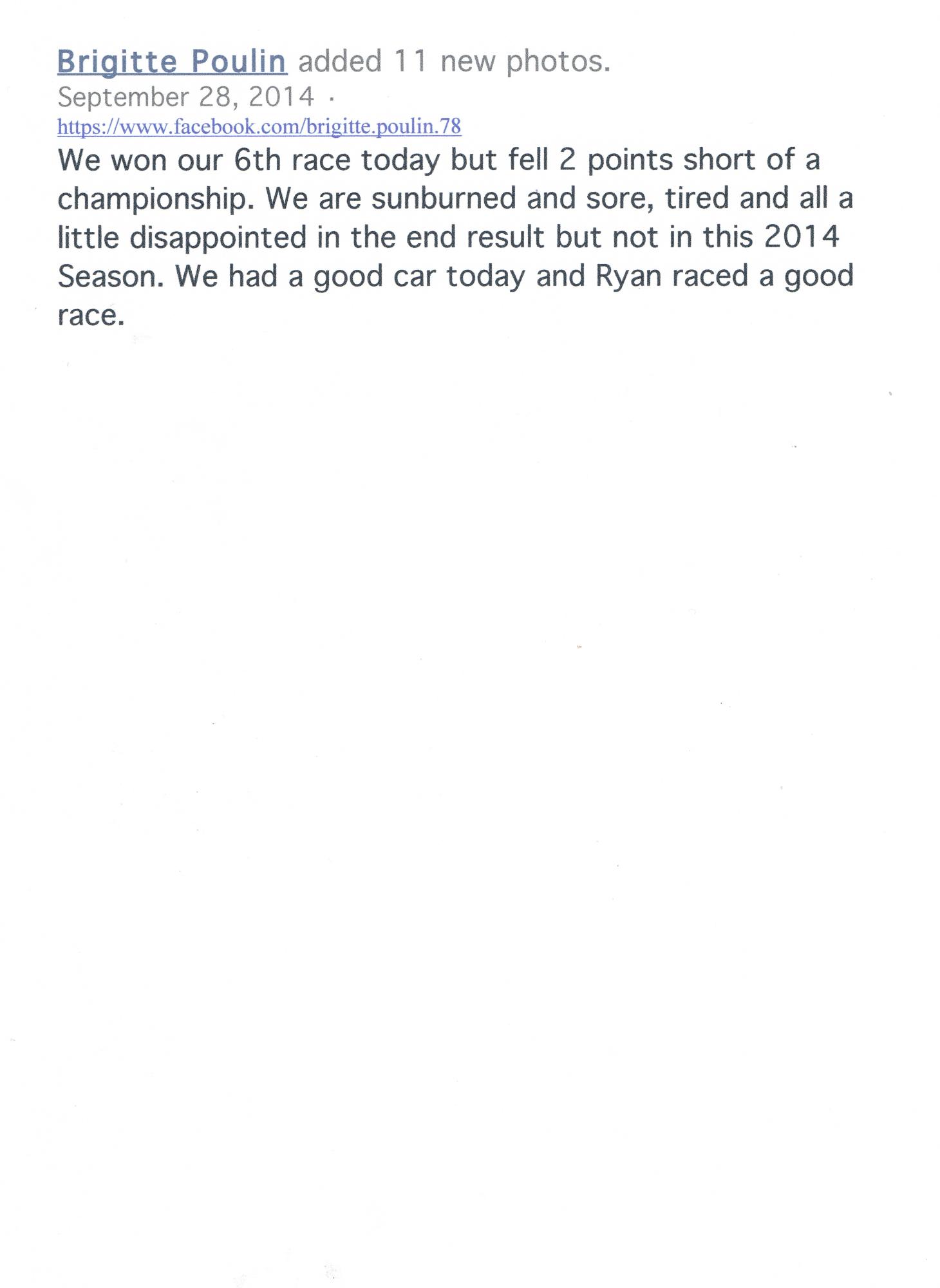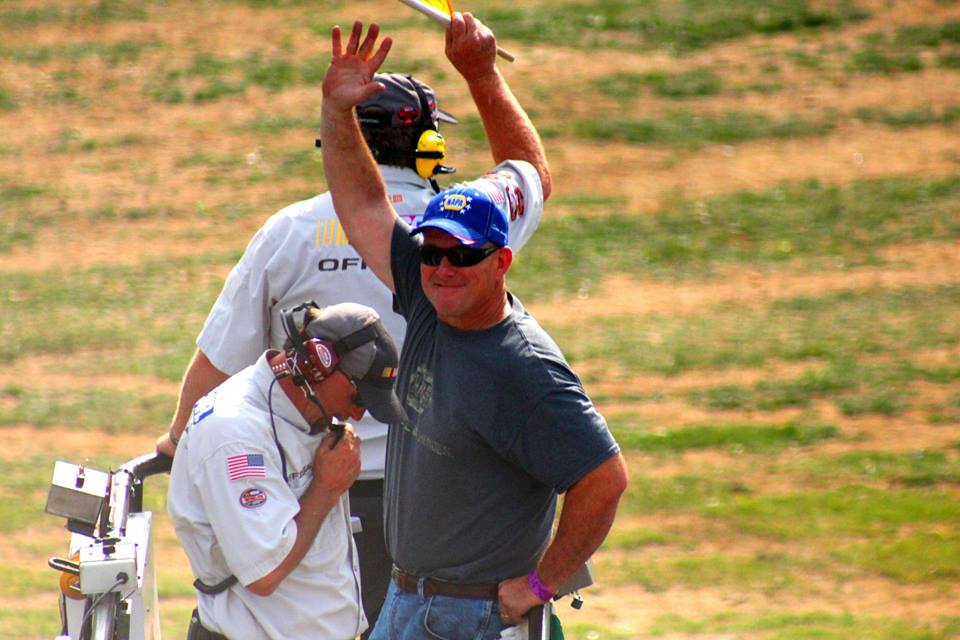 Although my comments were very subdued at the end of the day, the disappointment could be felt and seen in the tear down area.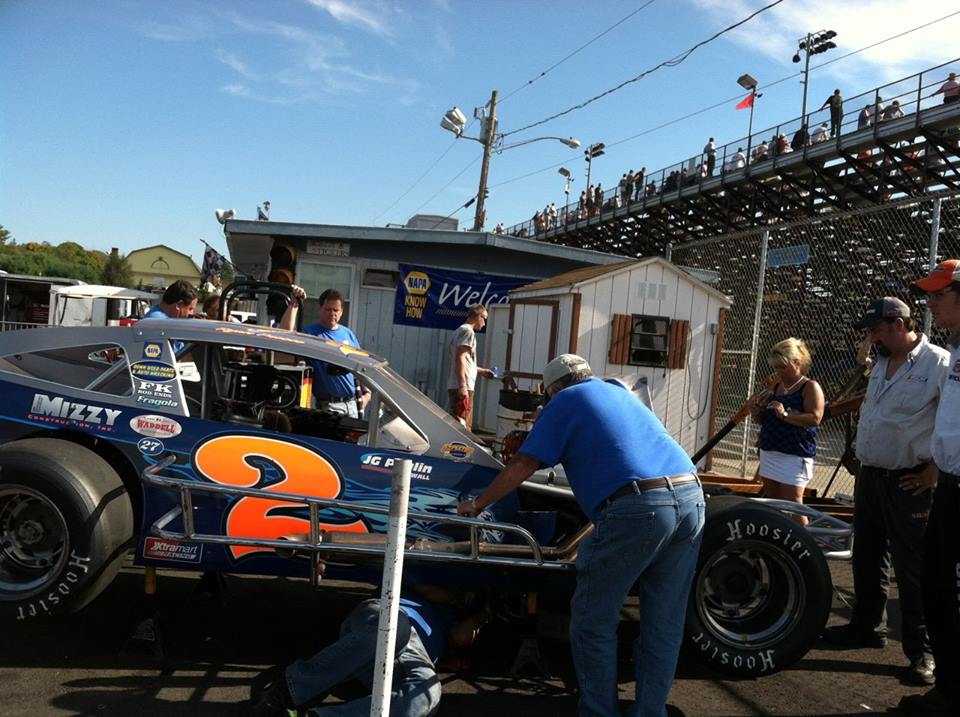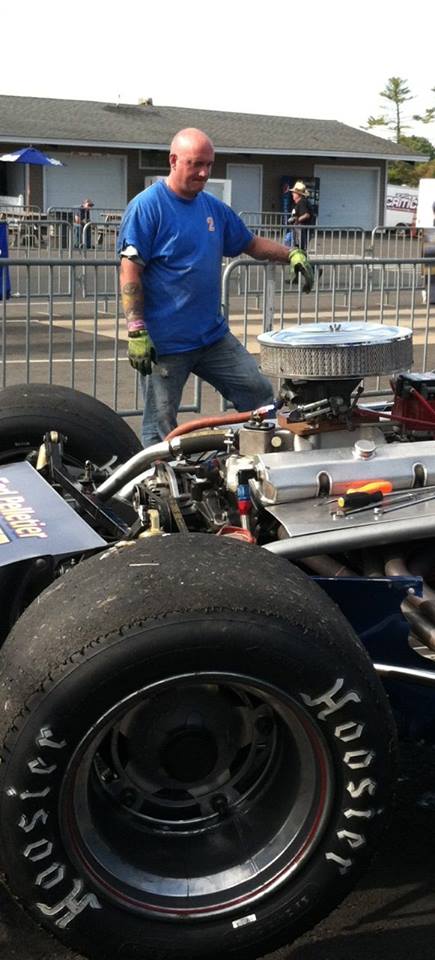 Ryan would go on to win the Tour Modified Race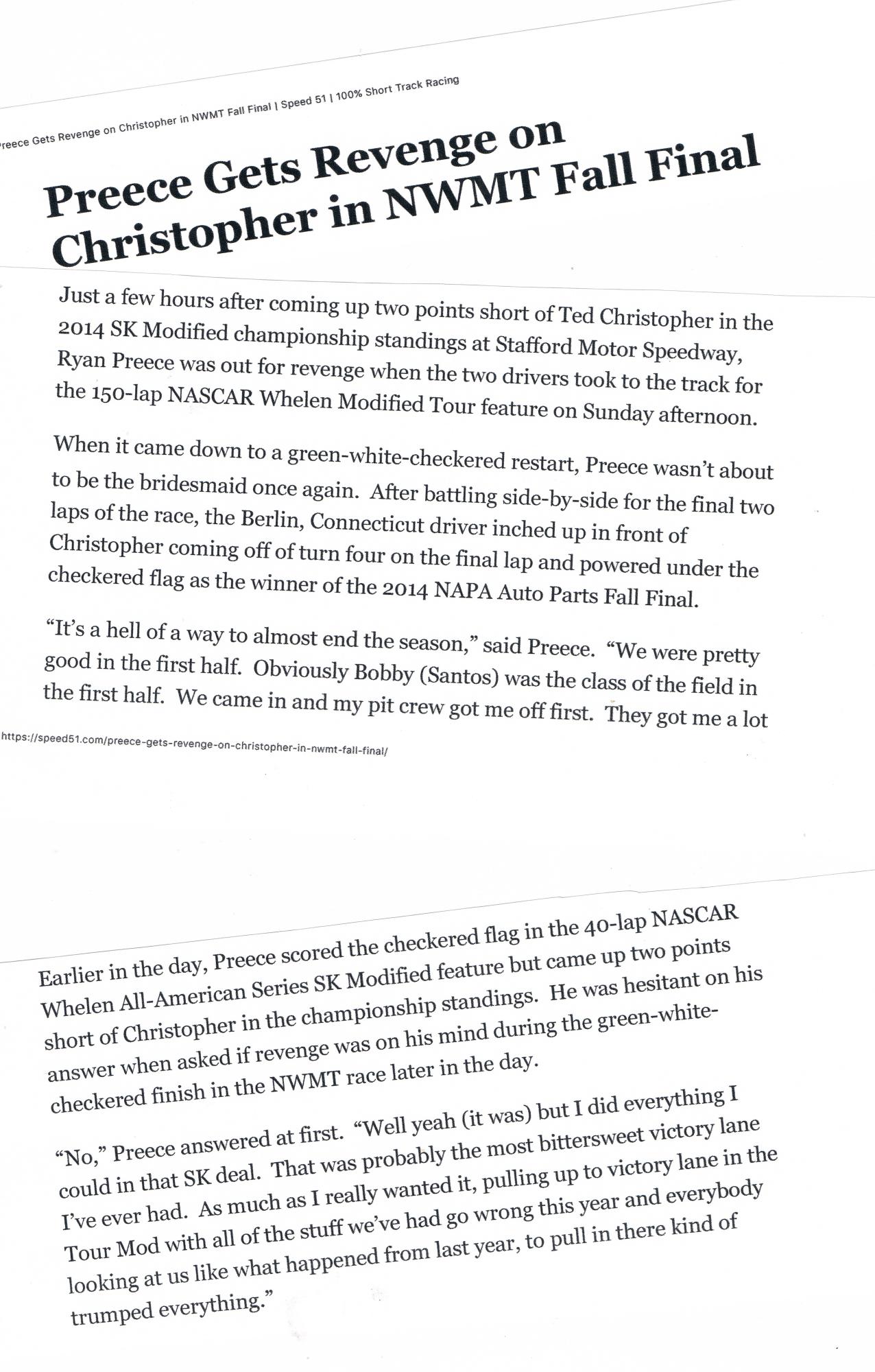 This is a Speed 51 Article and photo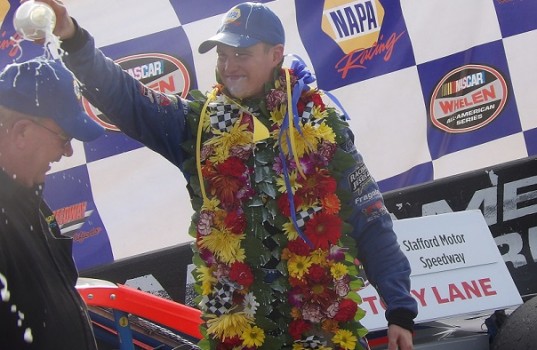 Nick would finish 2nd in points for his firs full season in the SK Lite division.
July 24, 2018 ---So another season ended. Many people have asked: "How do you manage 6 wins in a season and still not have a championship?" Wish I could say it was happenings during the season, but it was not. History does not record everything. Let me just say for the record, the blocking that allowed that 2 point deficit and denied us the championship was one for the record! And as we loaded it up for the last time, a storm was brewing.