Ahhh.... Season 2013, where to start. To Jean and I, it was clear that this would be a season in which Ryan would peak. His driving style was different than most drivers in that he was extremely comfortable on the outside lane and had a "cat" like instinct in missing disaster on the track. But, like all other teams, you go into a new season with a bit of caution, you always go for the win, but there are no guarantees. Kelly and Bob added Rowan Pennink in the team and prepared the 89 to do battle also. The 40, with Ryan at the helm, would win the Spring Sizzler! Always a very good way to start a season, and it was a very popular win. Perhaps the RaceDay article turned out to be a very good predictor.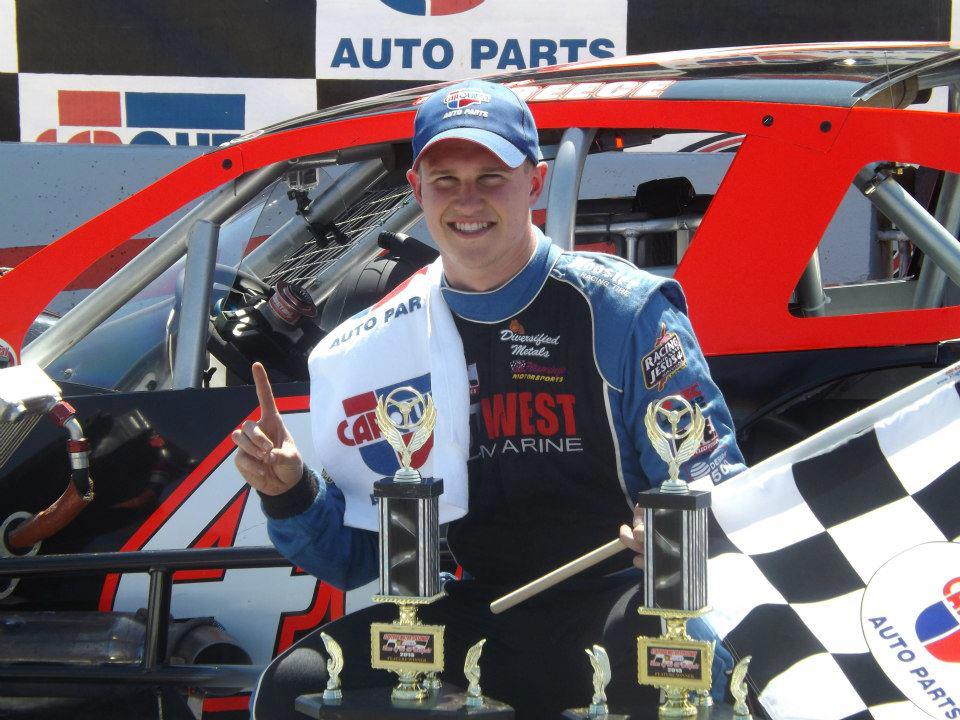 The smile was as bright as the day and a very large crowd gathered.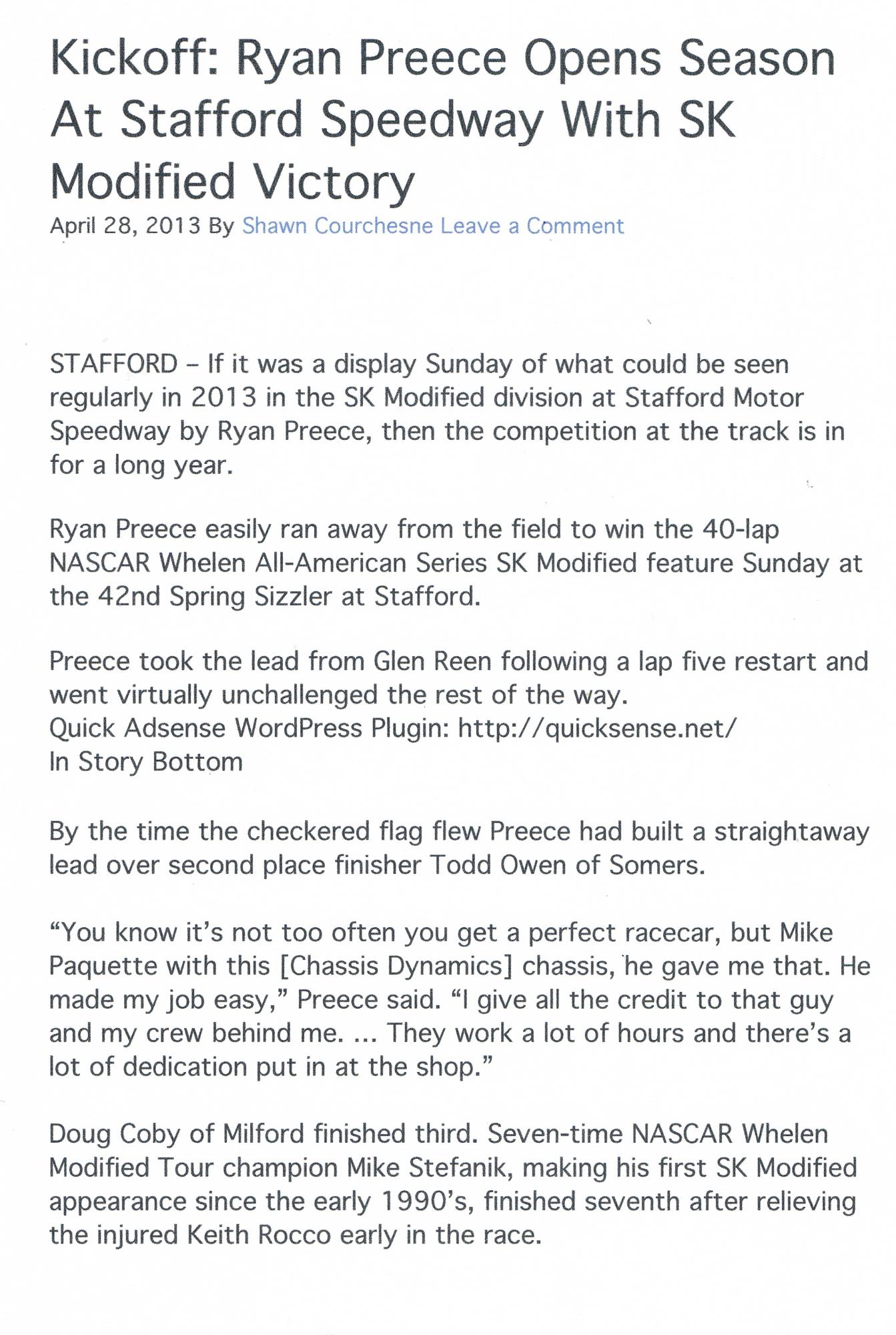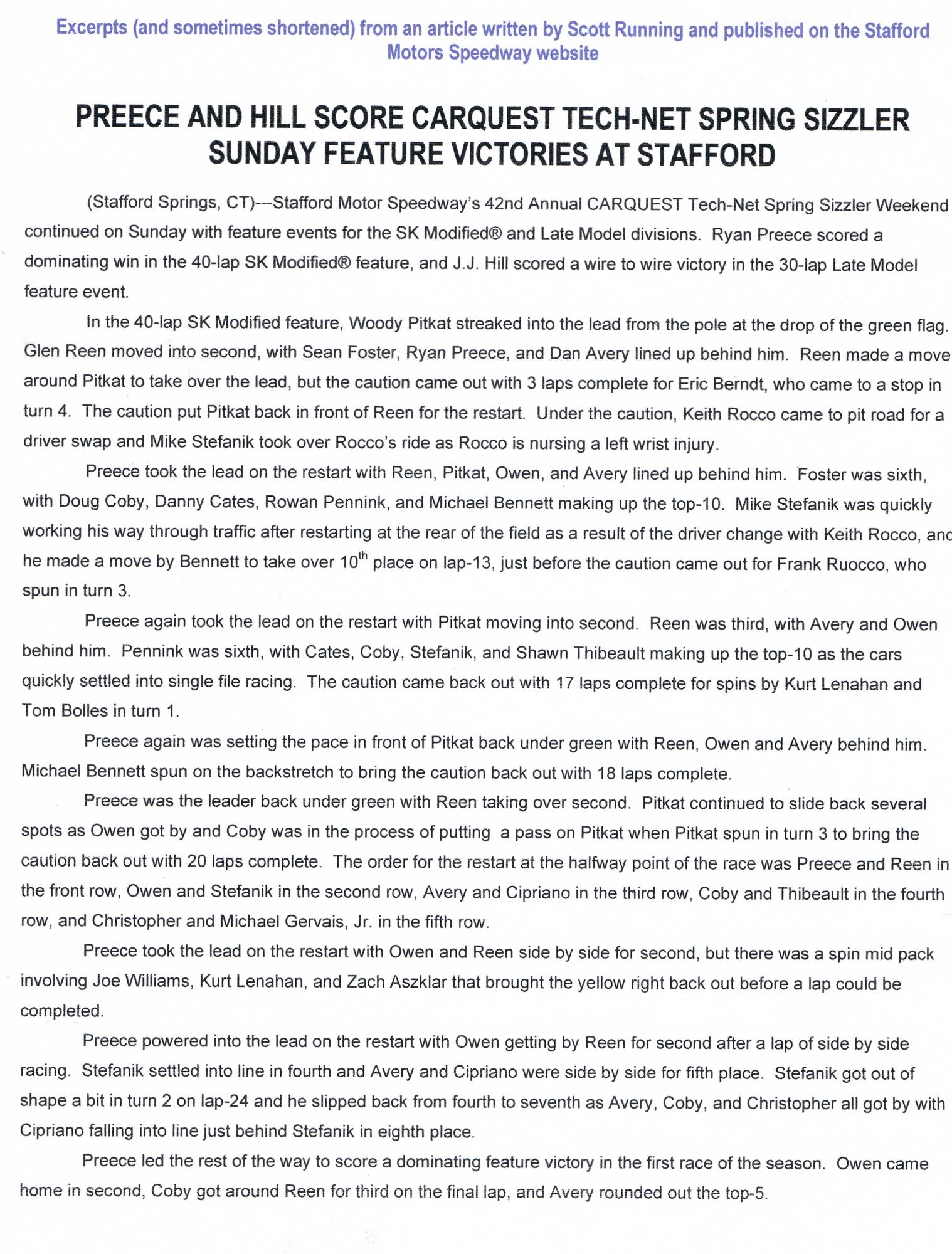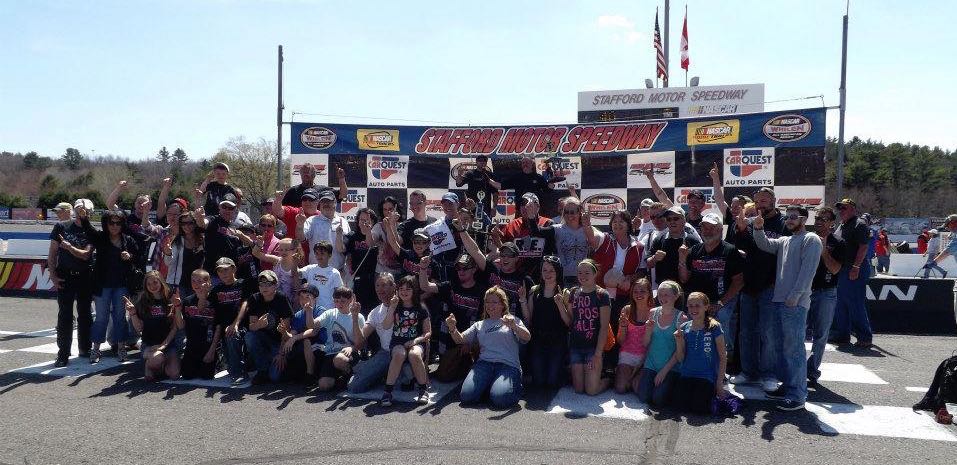 She was smooth, sleek and steady!! What is it about this CD 40?!
And this is the way he did it!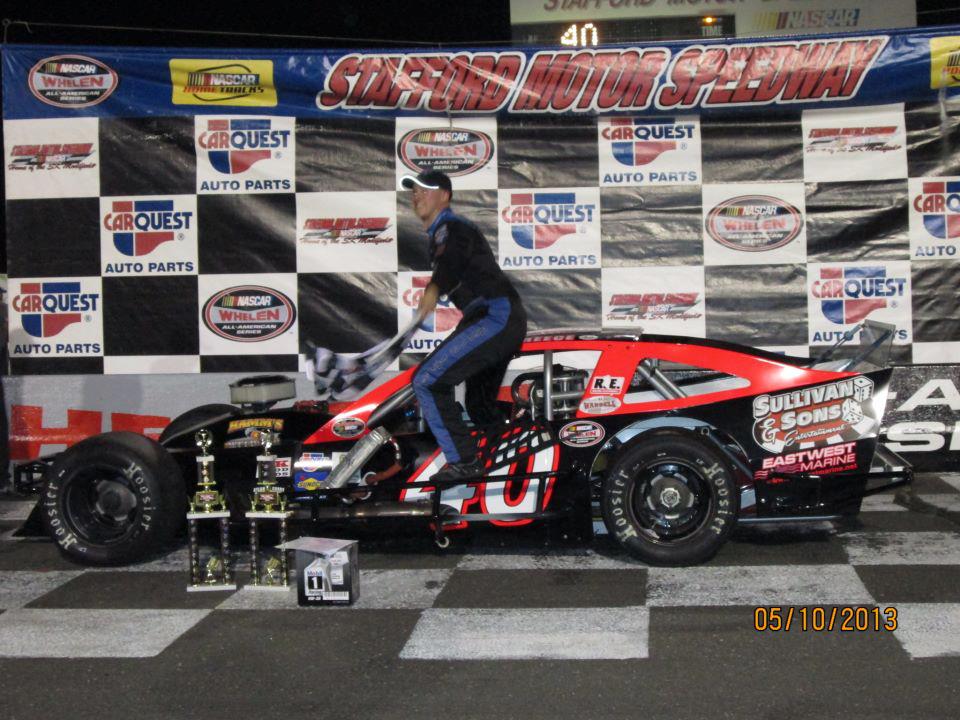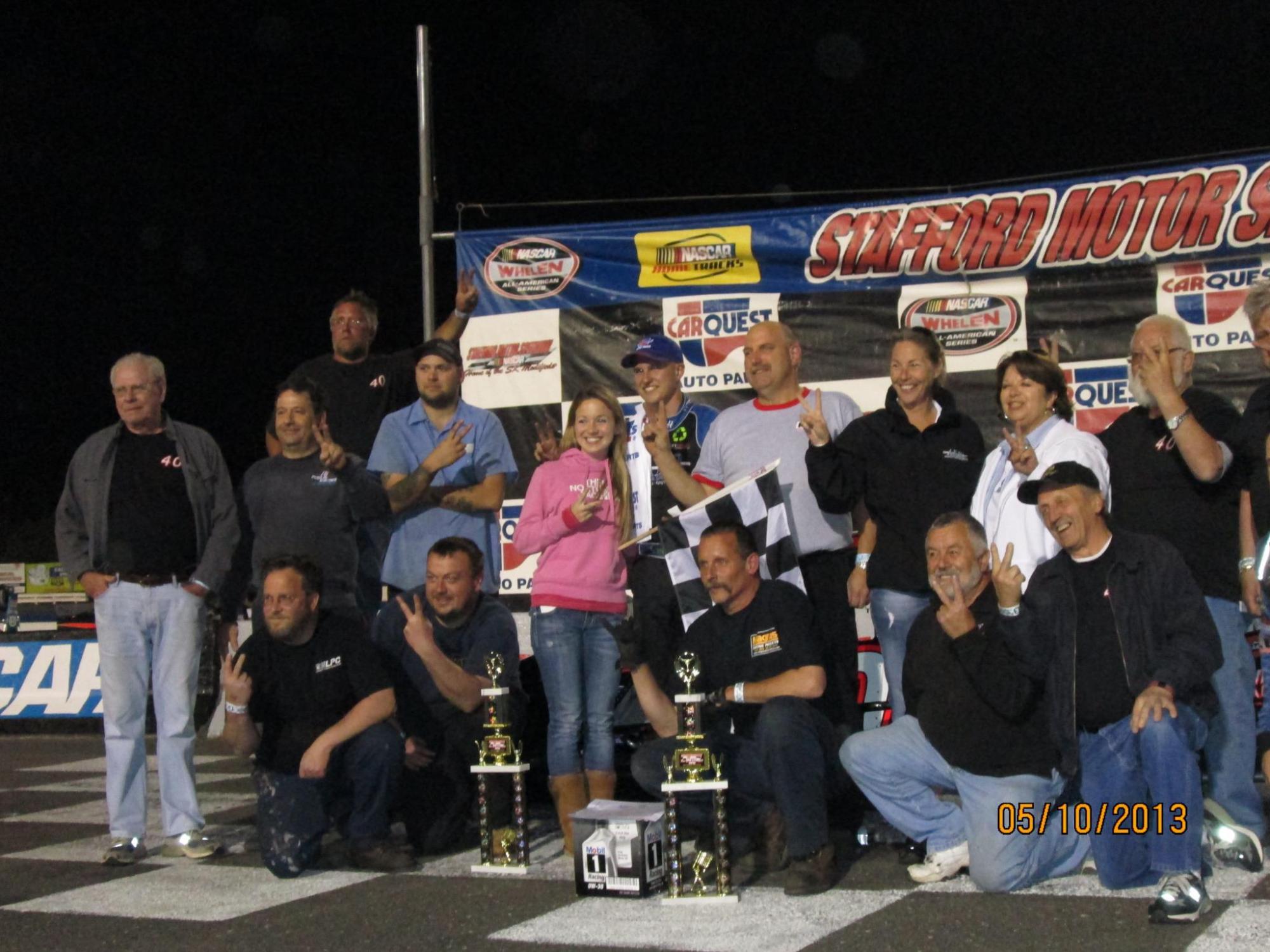 Think Ryan was really happy about this one!
The men who love their racing!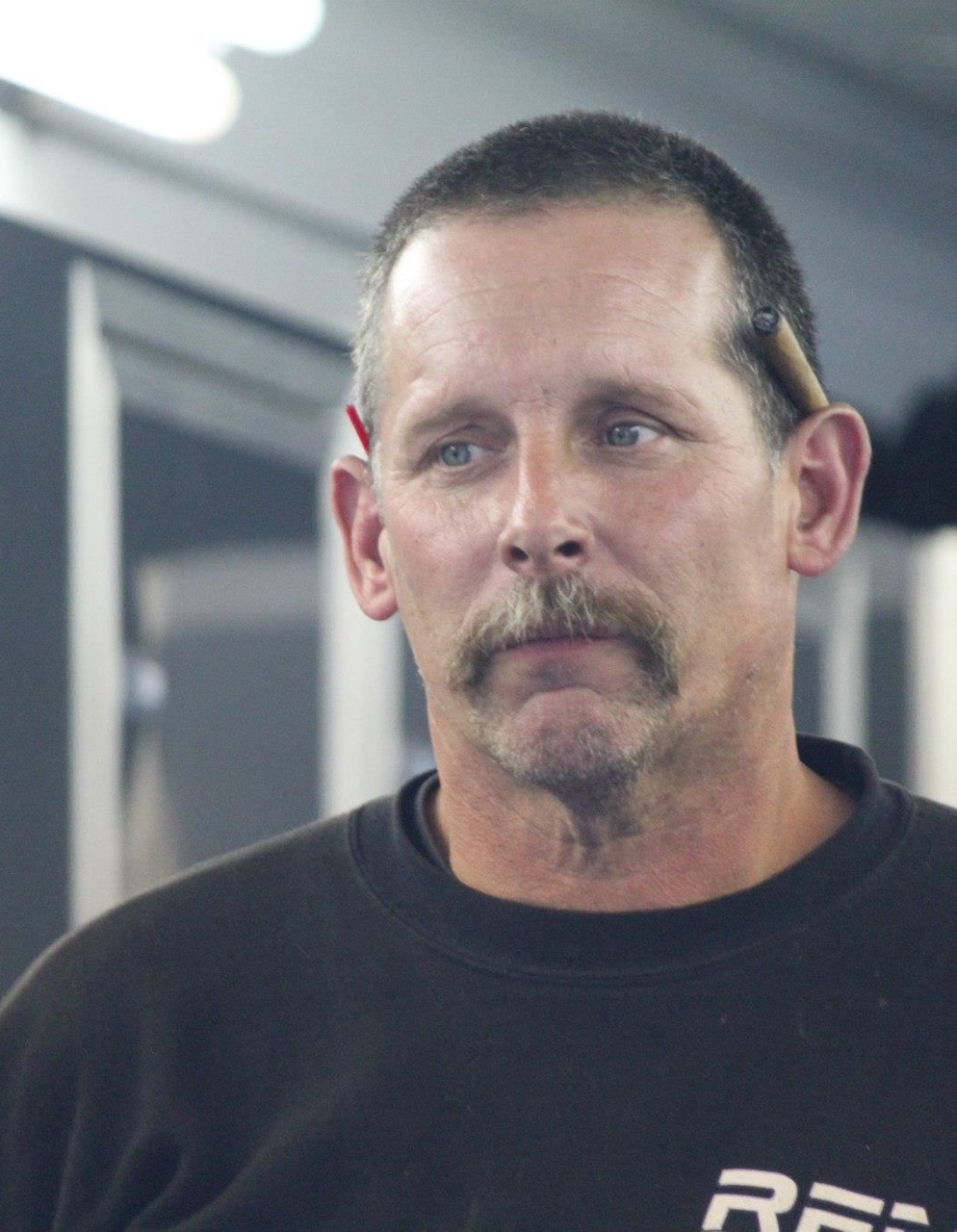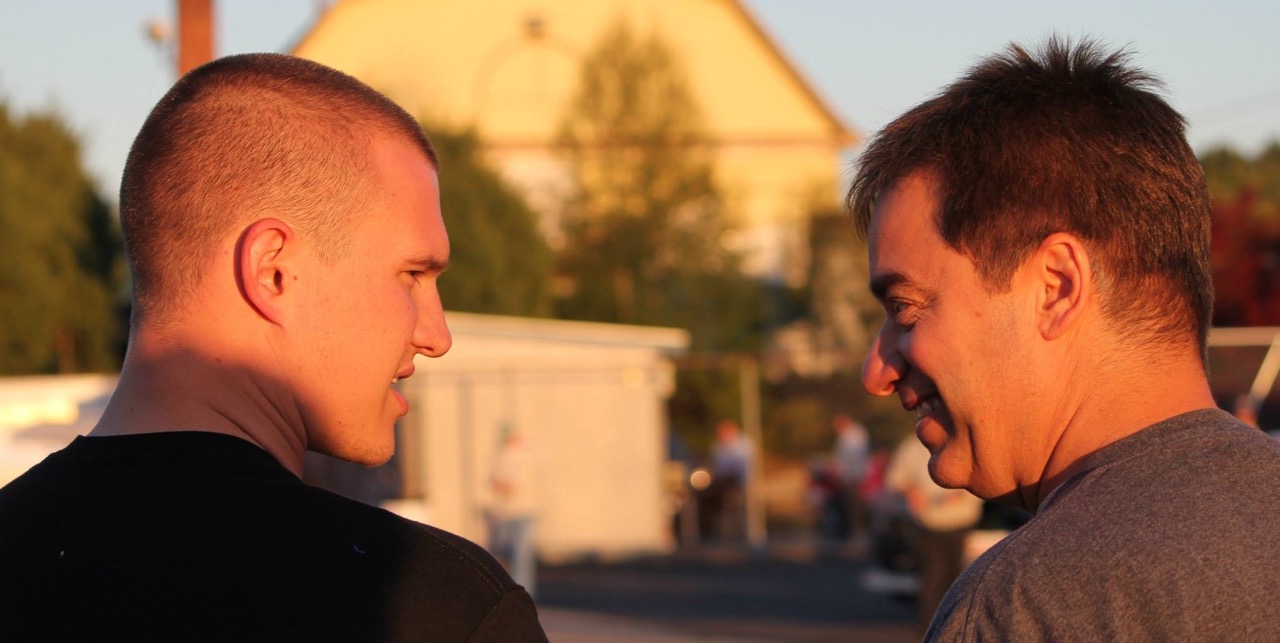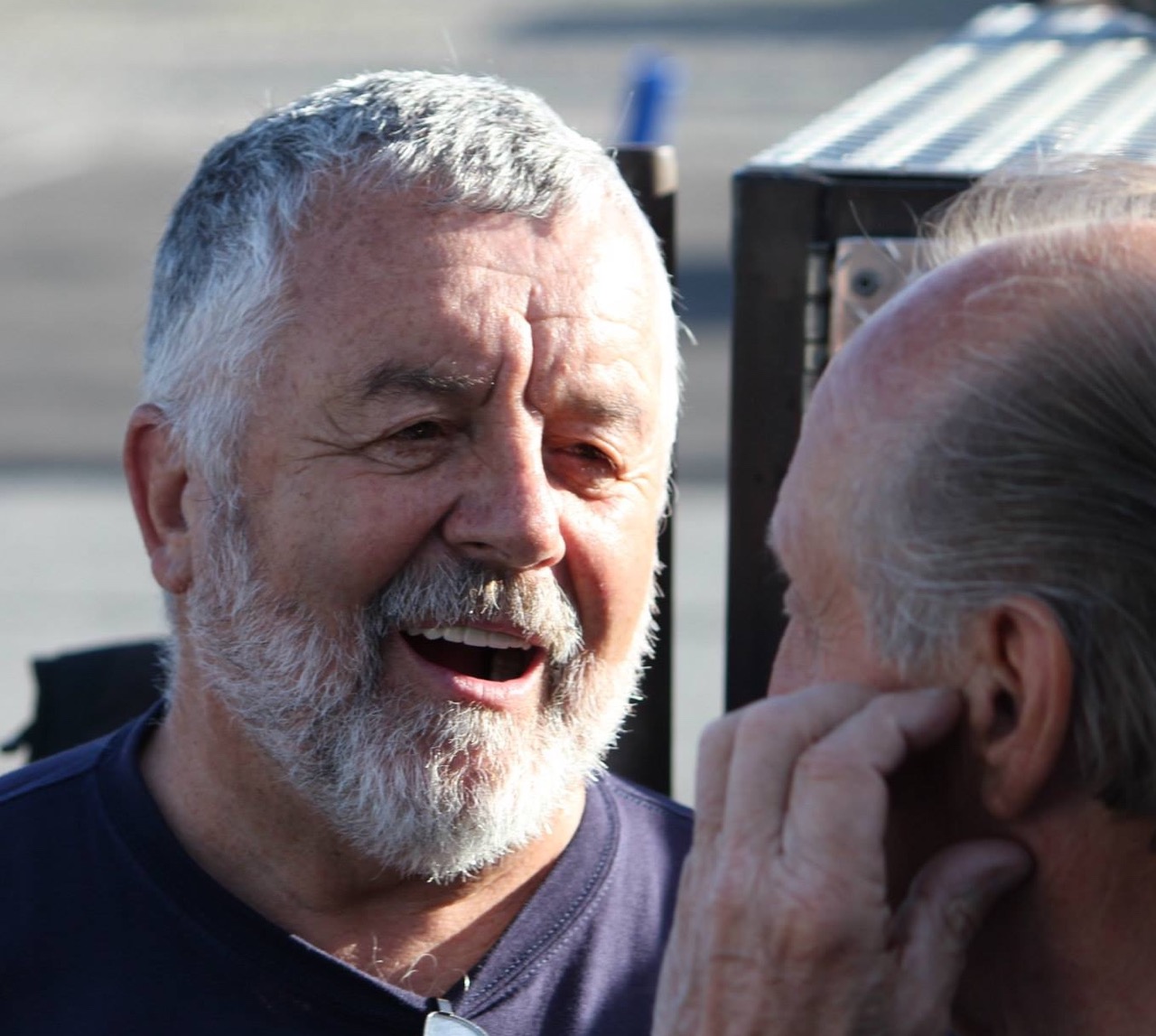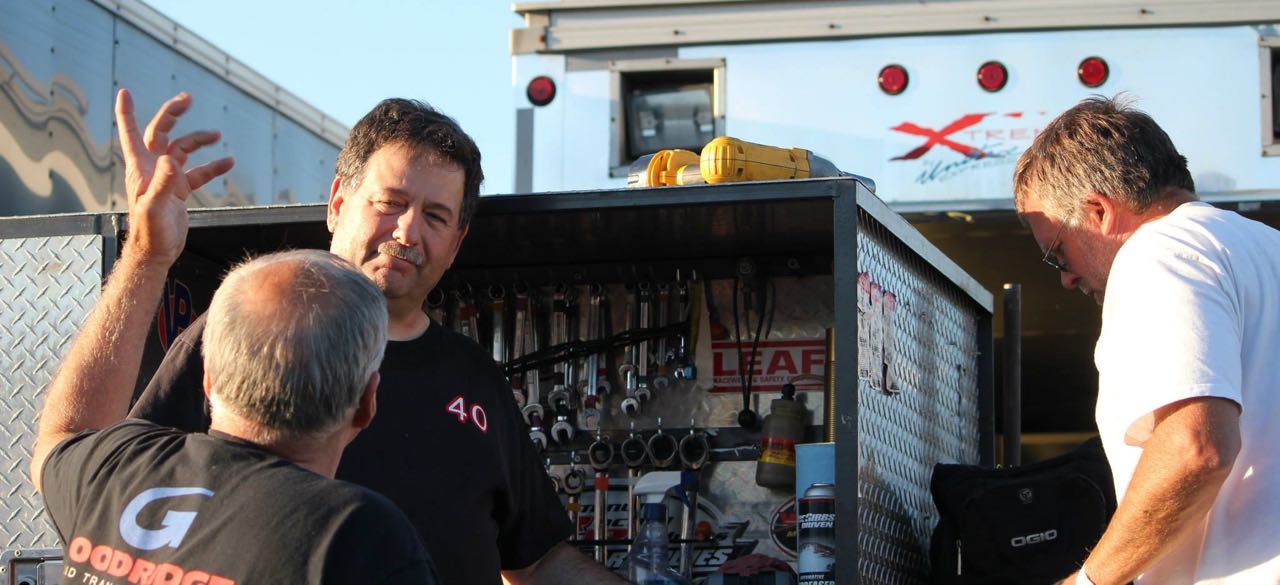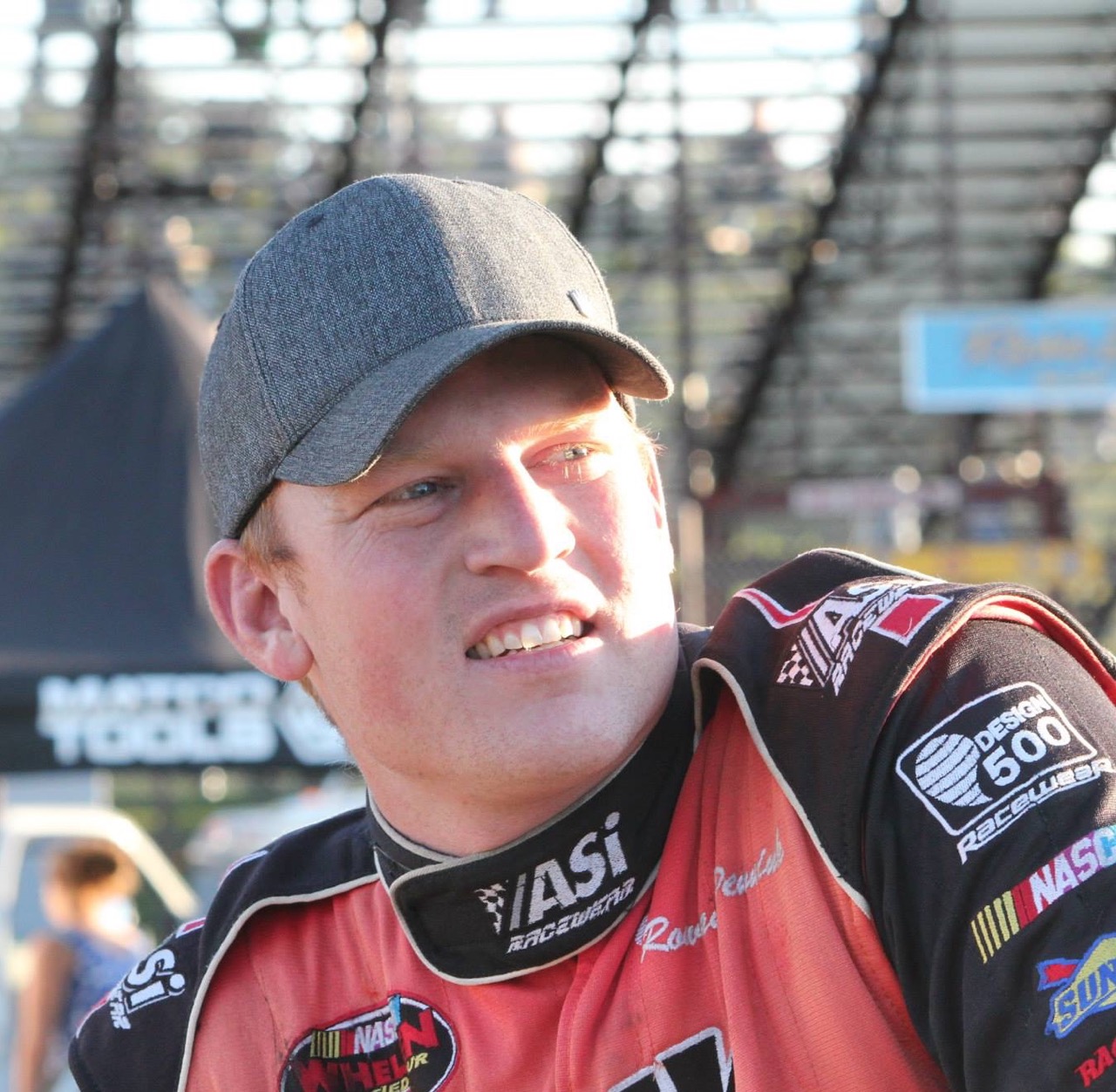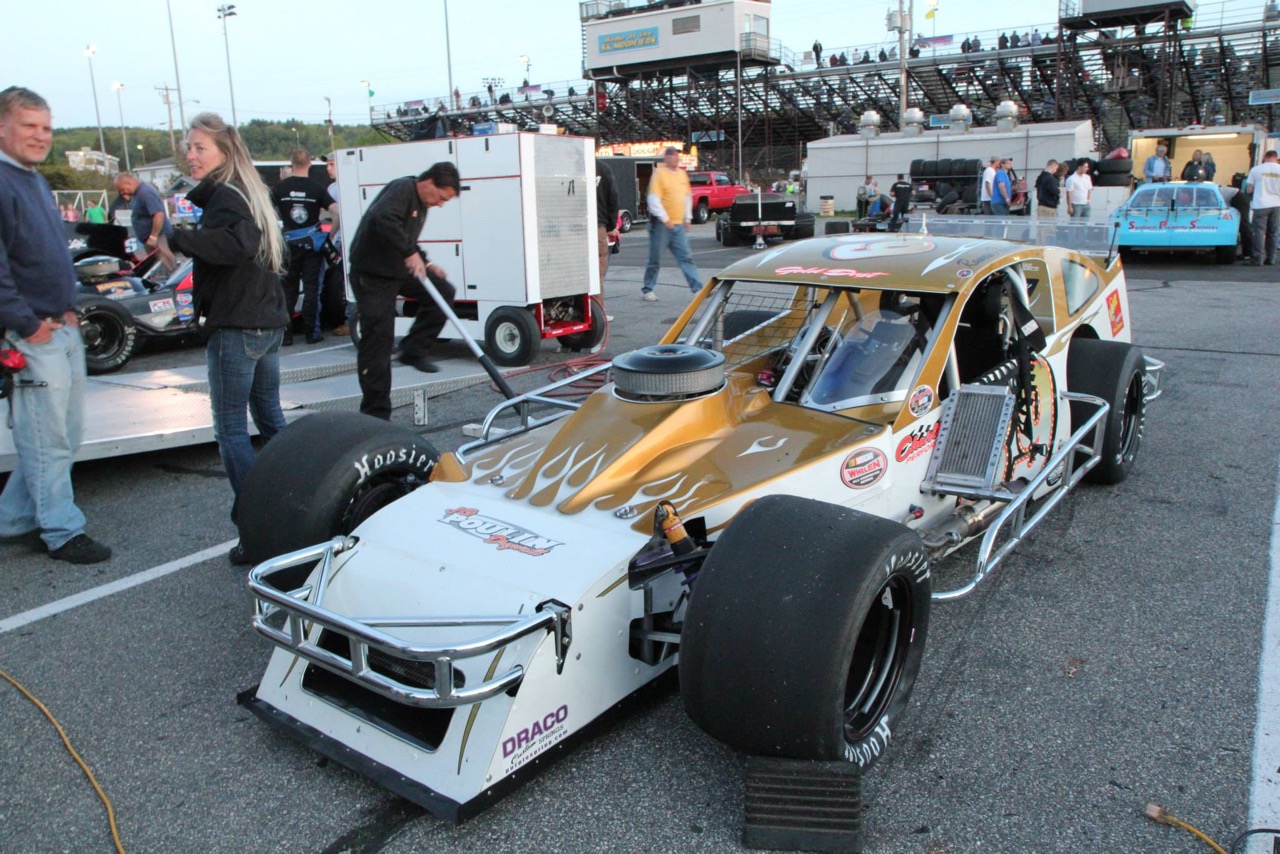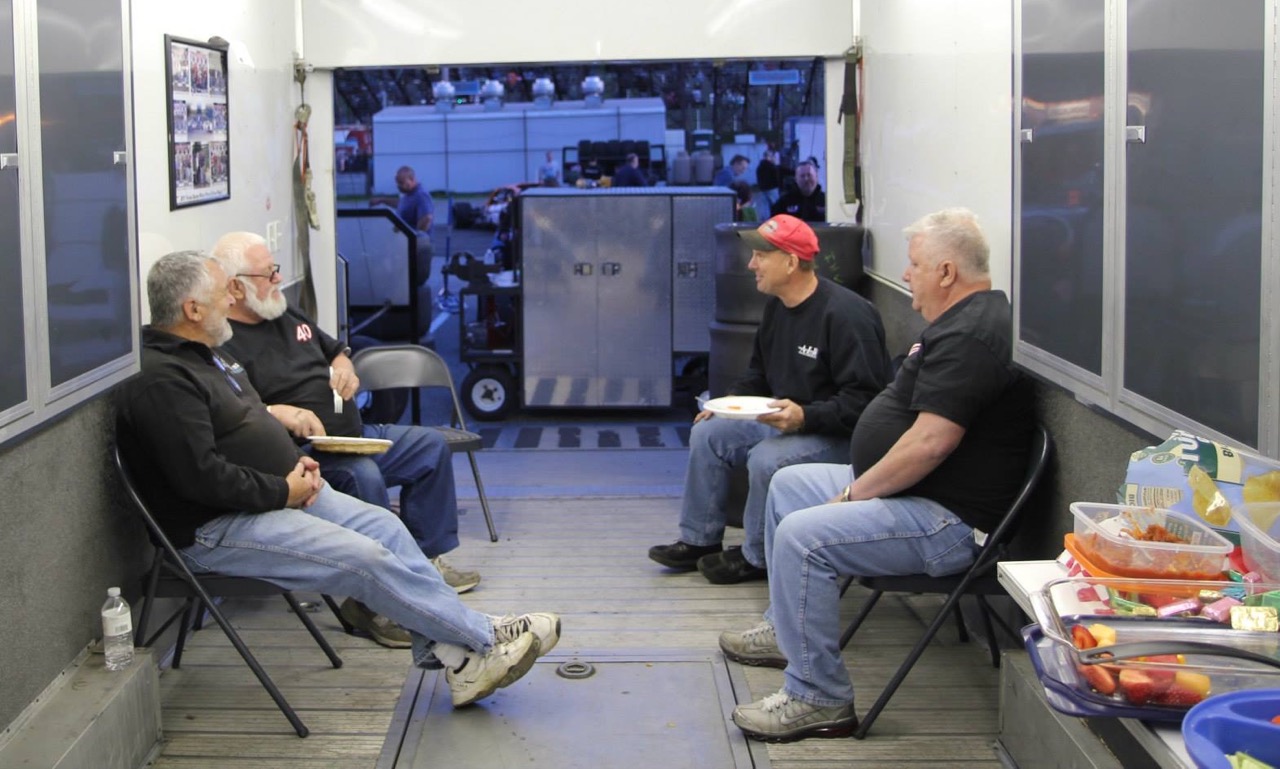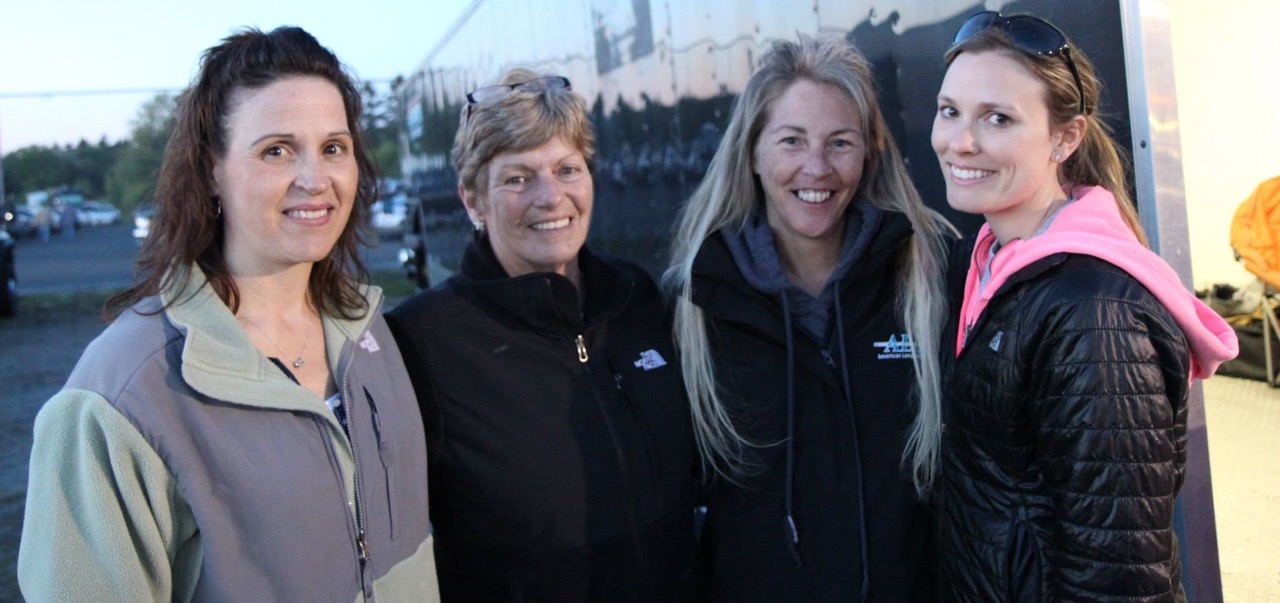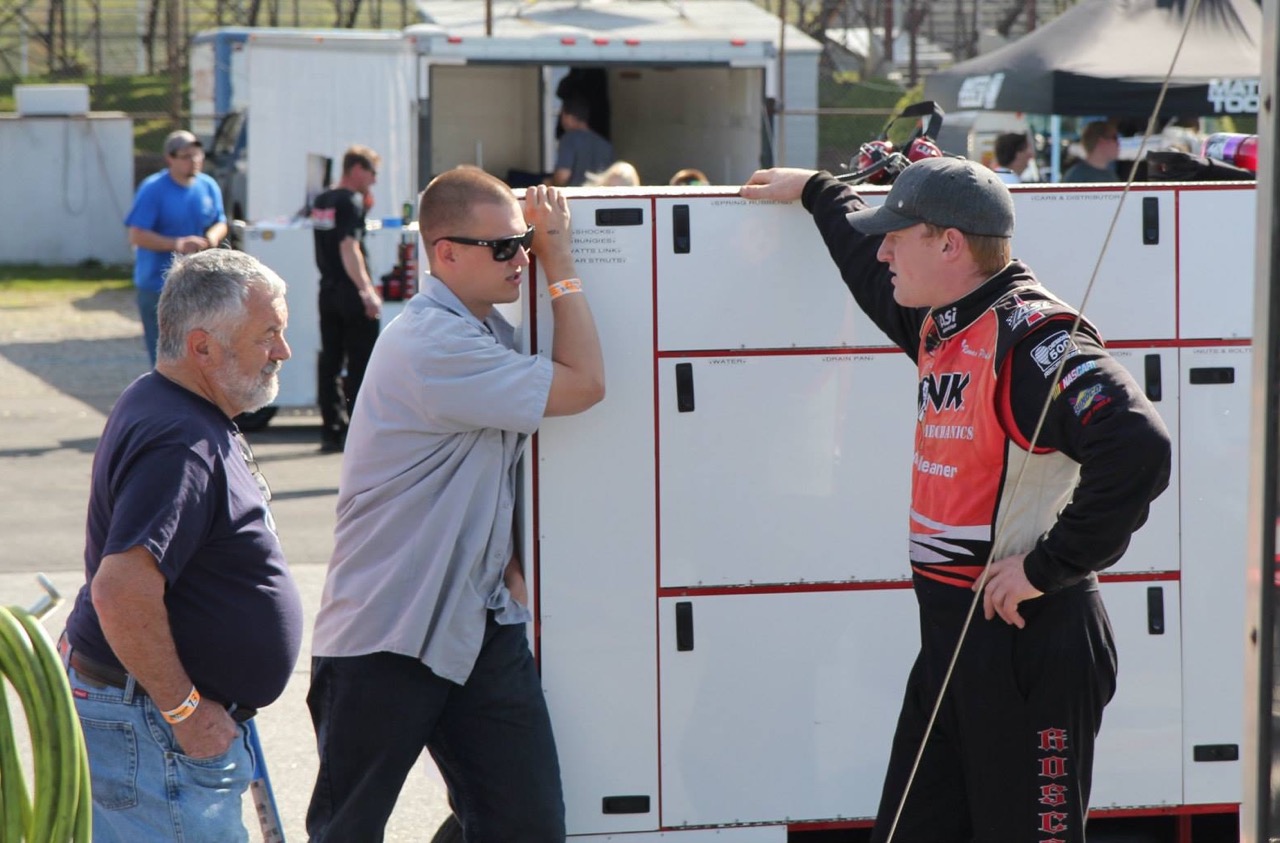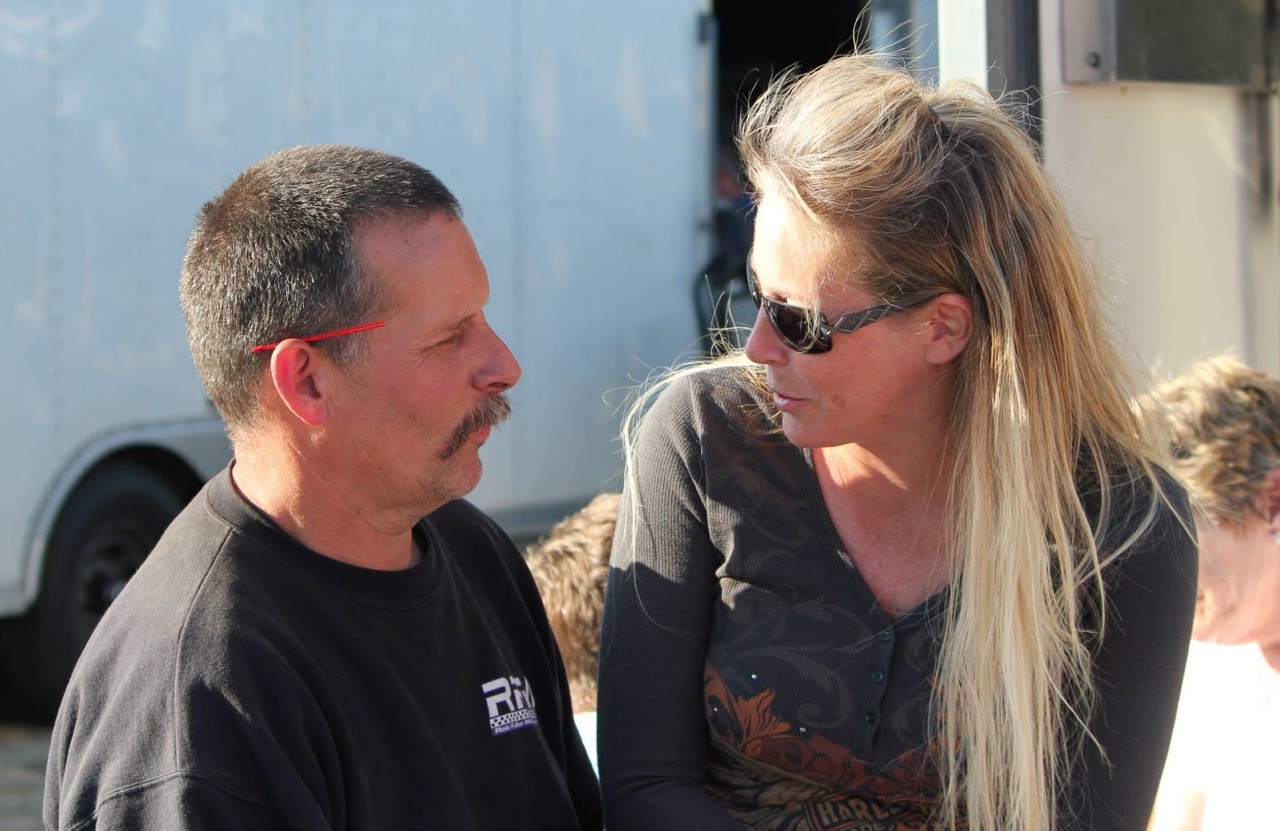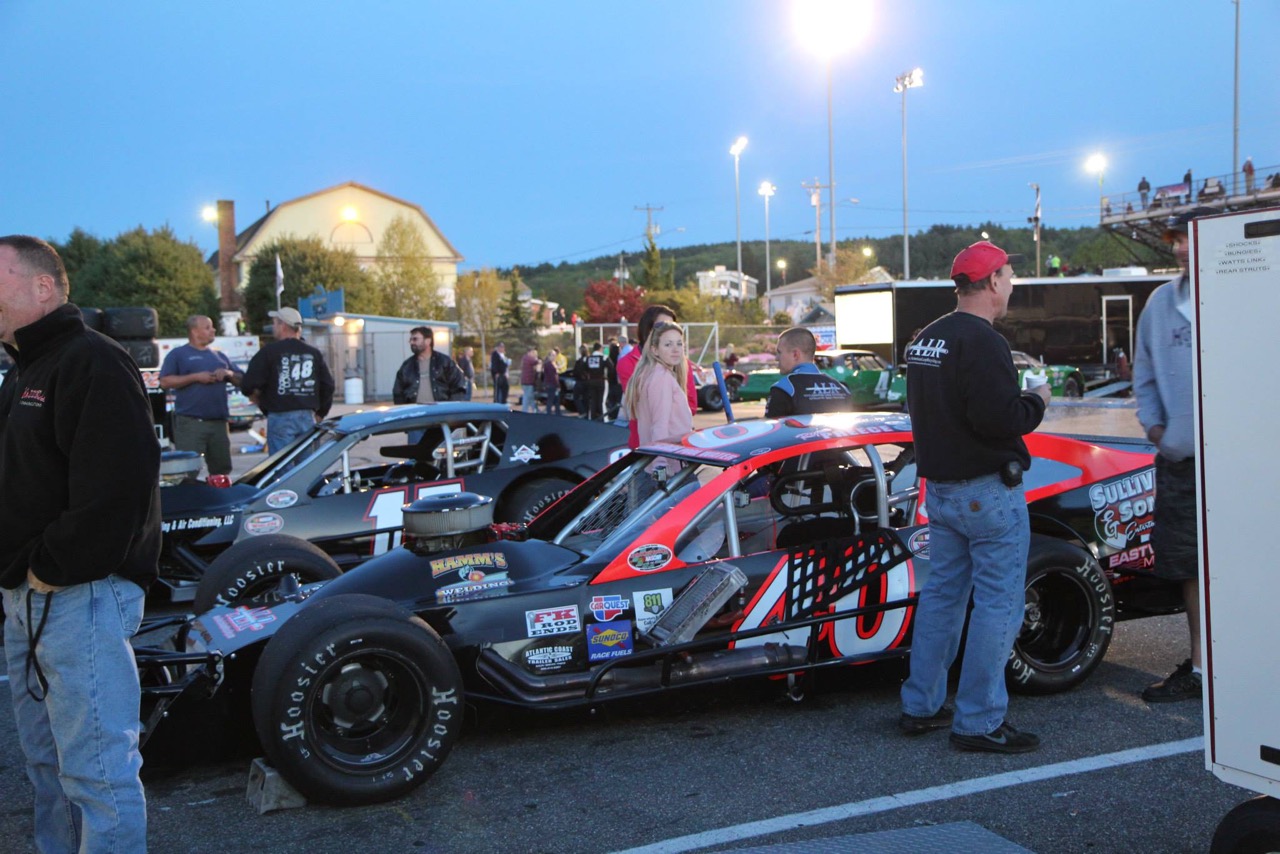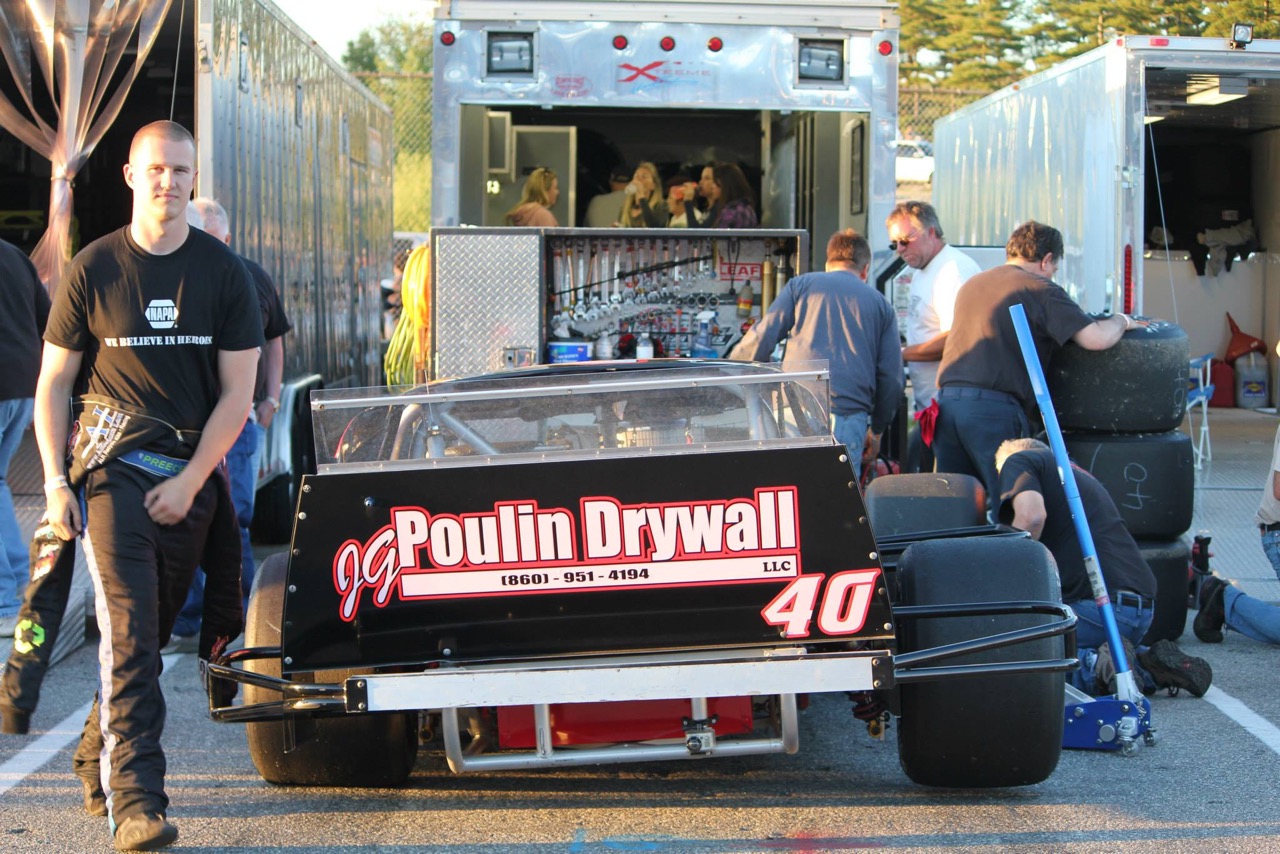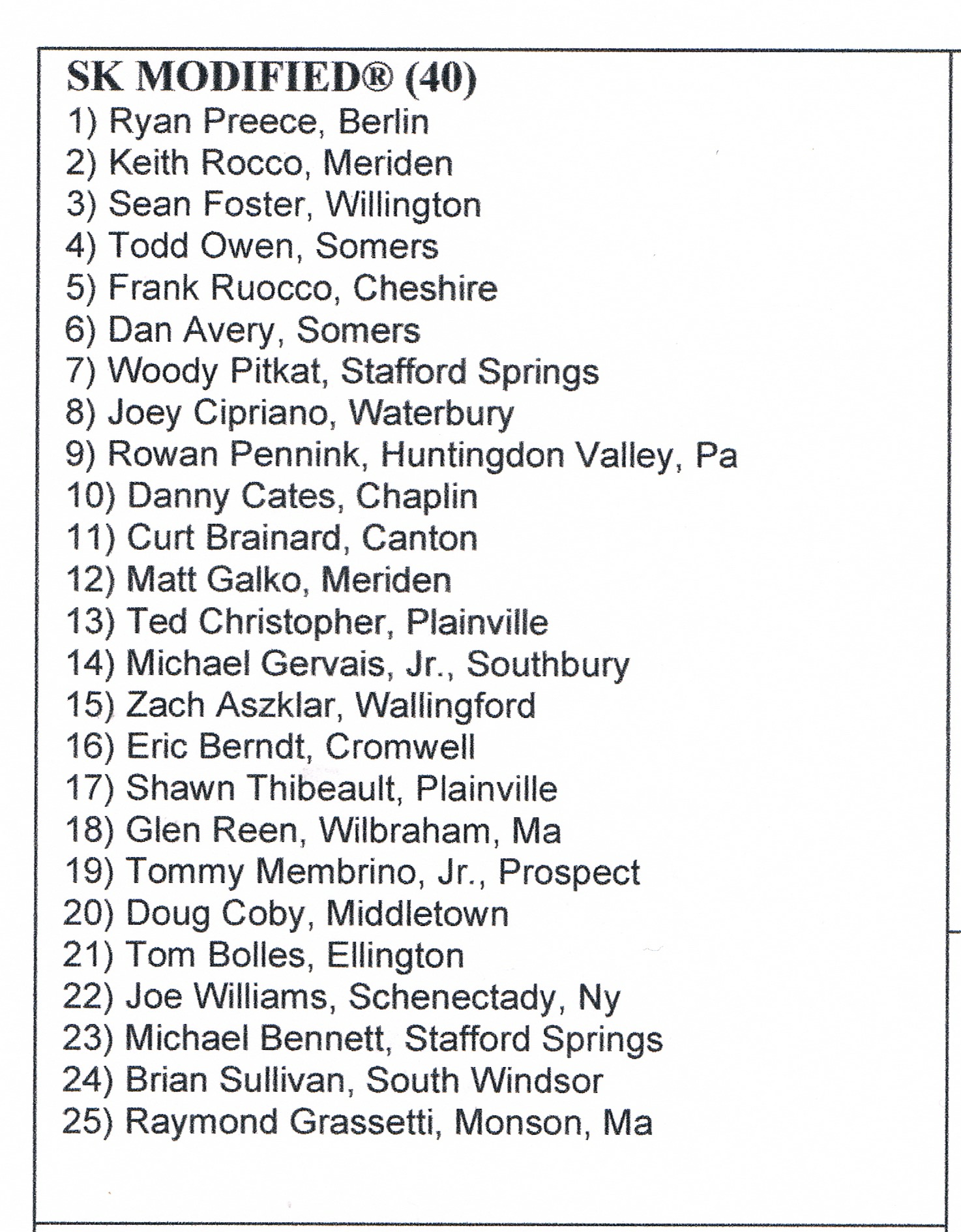 Article by Scott Running that appeared on the Stafford Motor Speedway website (shortened)

Makes for a great evening in early May!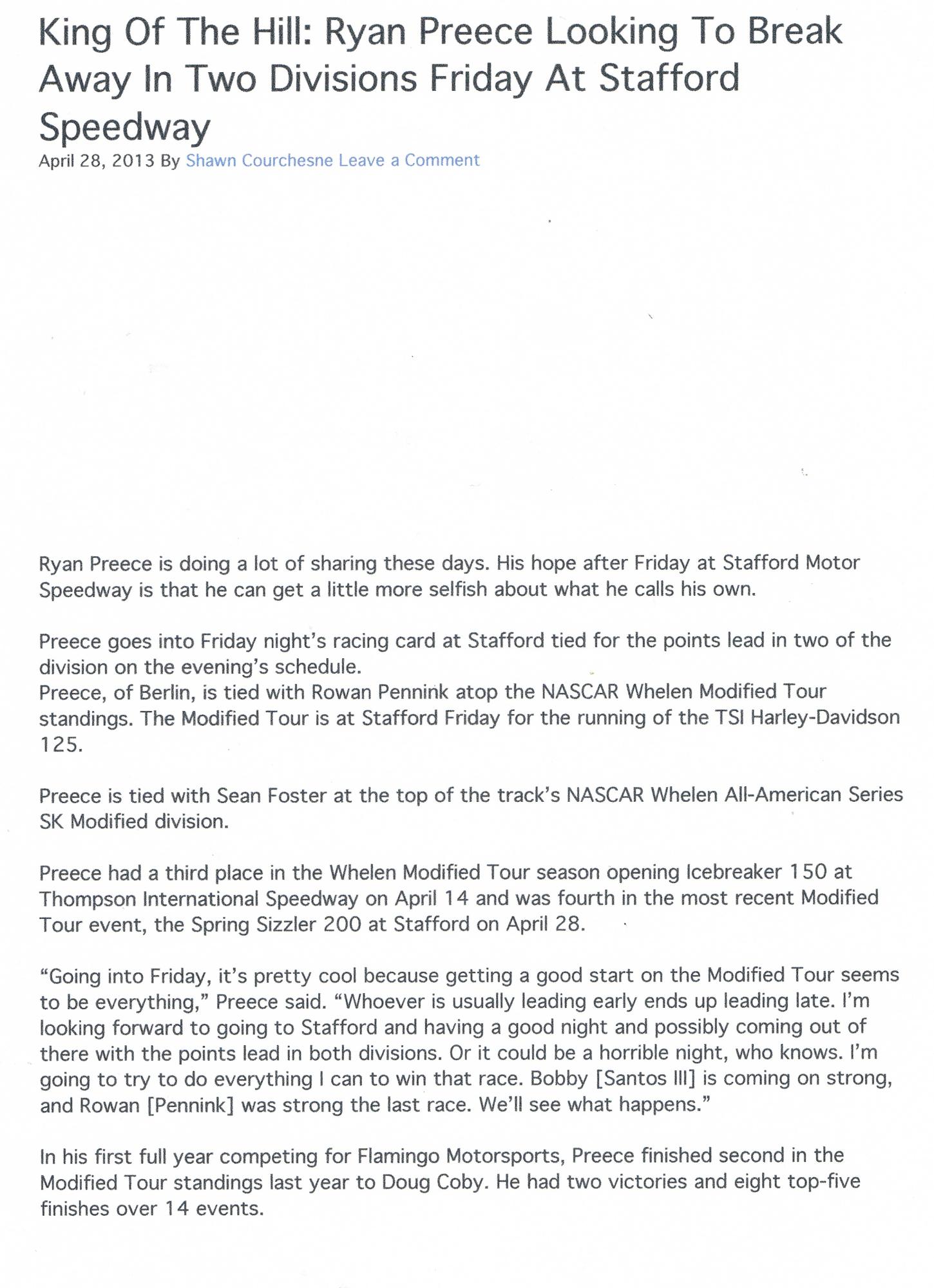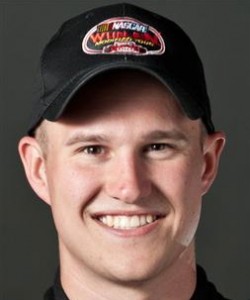 This article appeared on May 23, 2013. As I read Ryan's comments, these several years later (2016), I am reminded that he is a driver that comes to race, enjoys the event and always, always is ready to compliment other great racers. Additionally, he was, and continues to be, always looking into the future. The smile is genuine and the words are honest.
No need to wonder what happened on May 17!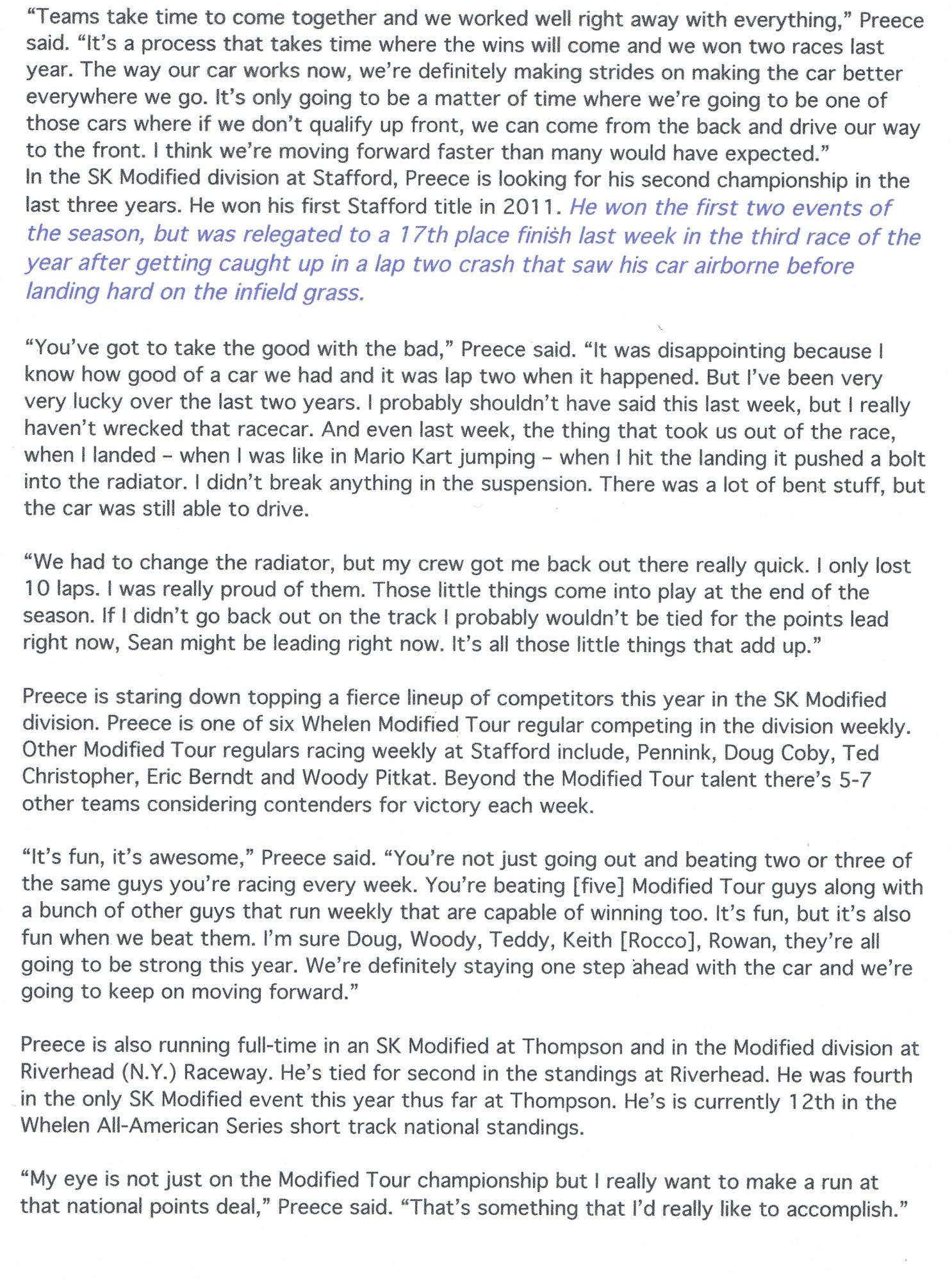 While Ryan kept busy at Riverhead and Thompson. After winning the 2012 Thompson Championship, he opened up the 2013 Season by winning the opener!
Seems Rowan did not make any friends early on at Stafford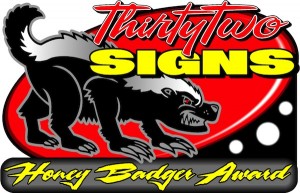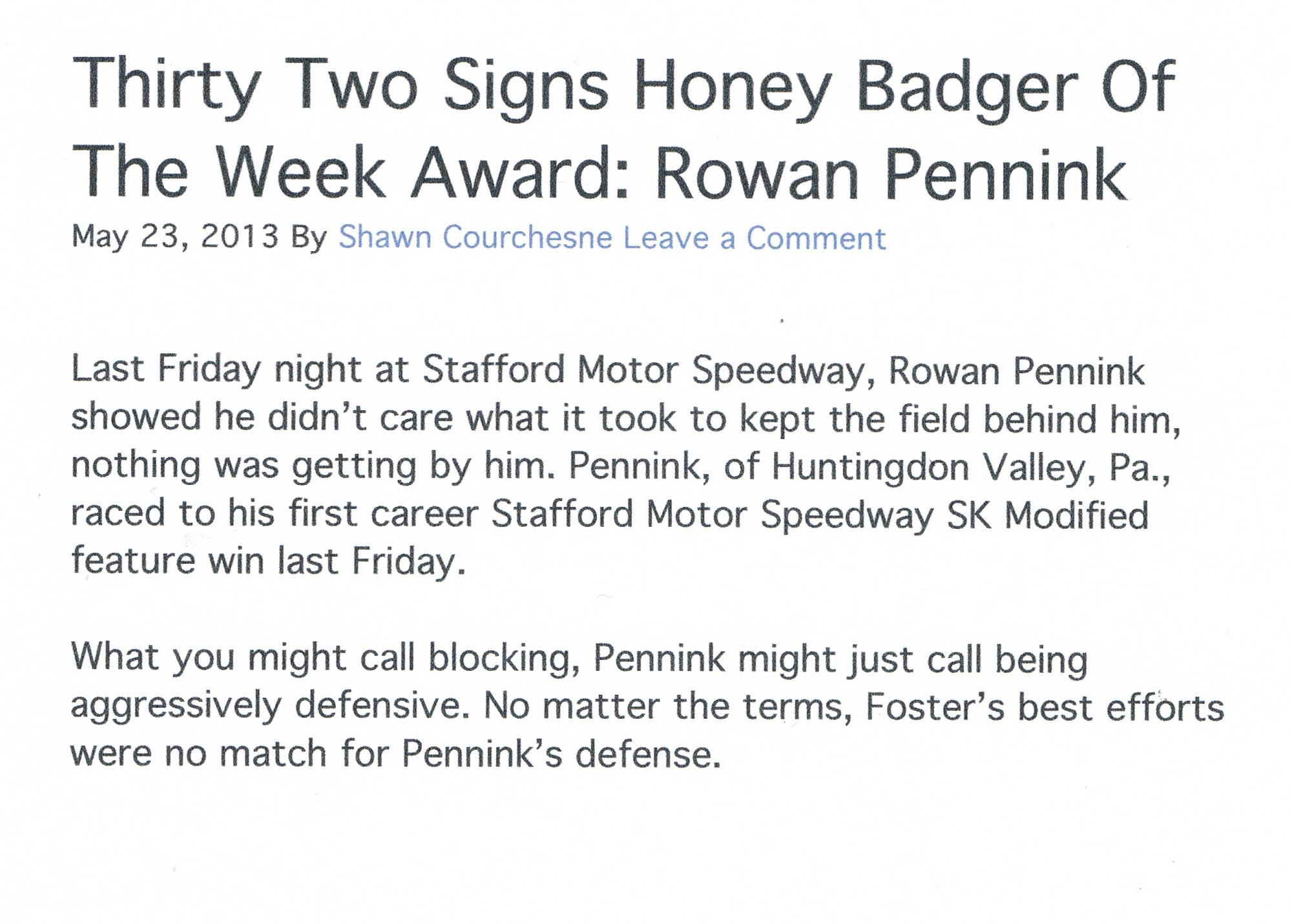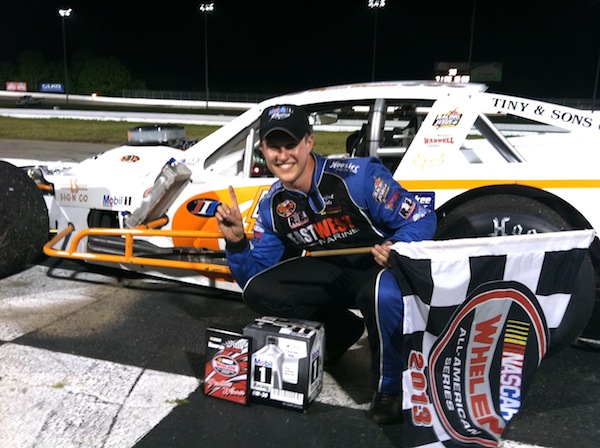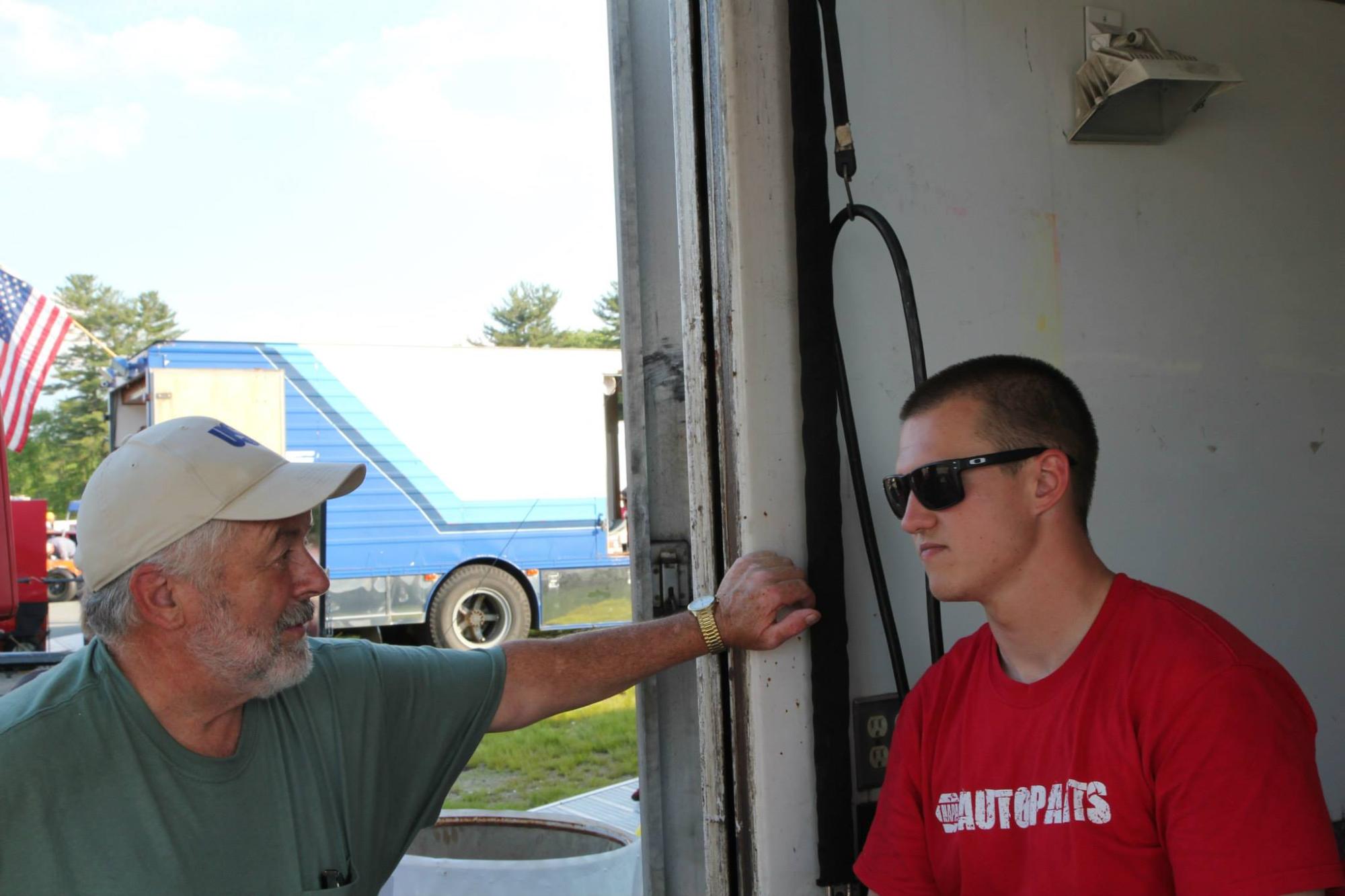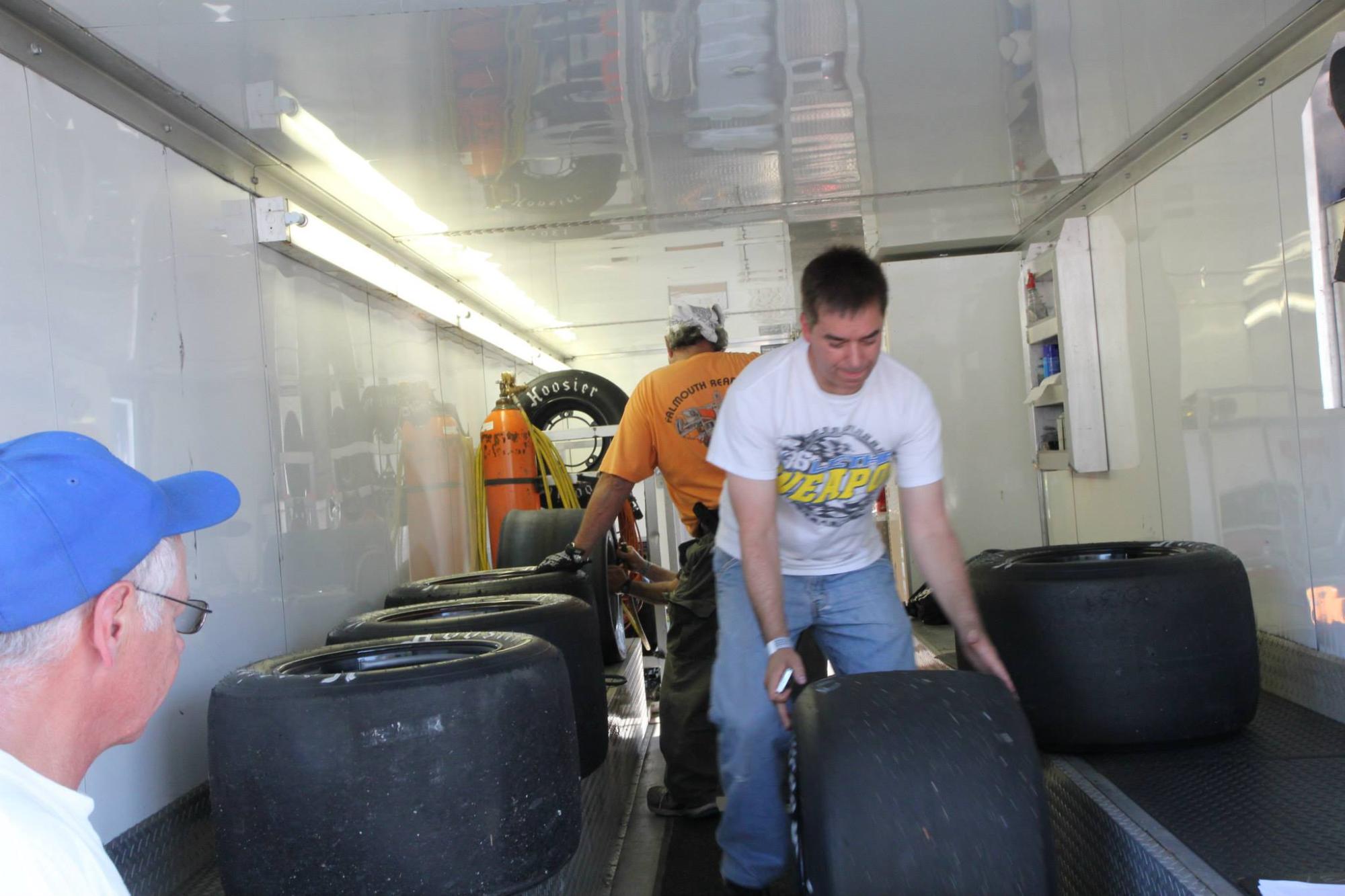 Mike Paquette was also the Crew Chief on the 31 owned by Albert and Cathy Moniz. A man and his tires! He and Ryan are truly connected. Jean and his buddies attended every Thompson race that year. Always came home impressed!
June 2013 would prove to be a busy month for Ryan! With many new opportunities opening up and press coverage that covered his accomplishments and progress in his commitment to racing. Circle Track posted an article on Modified Racing and featured not only Ryan's 16 but many of the northeast drivers.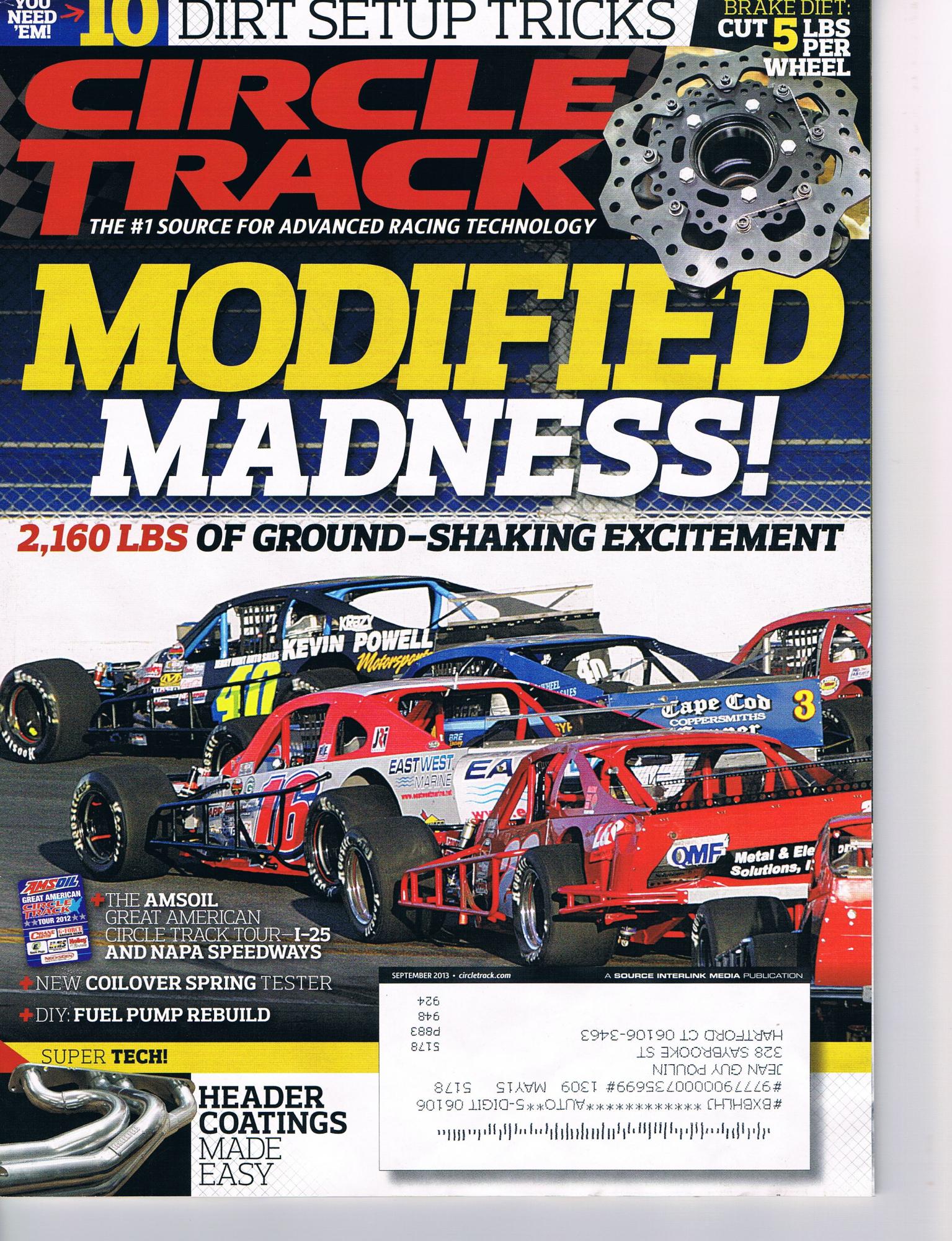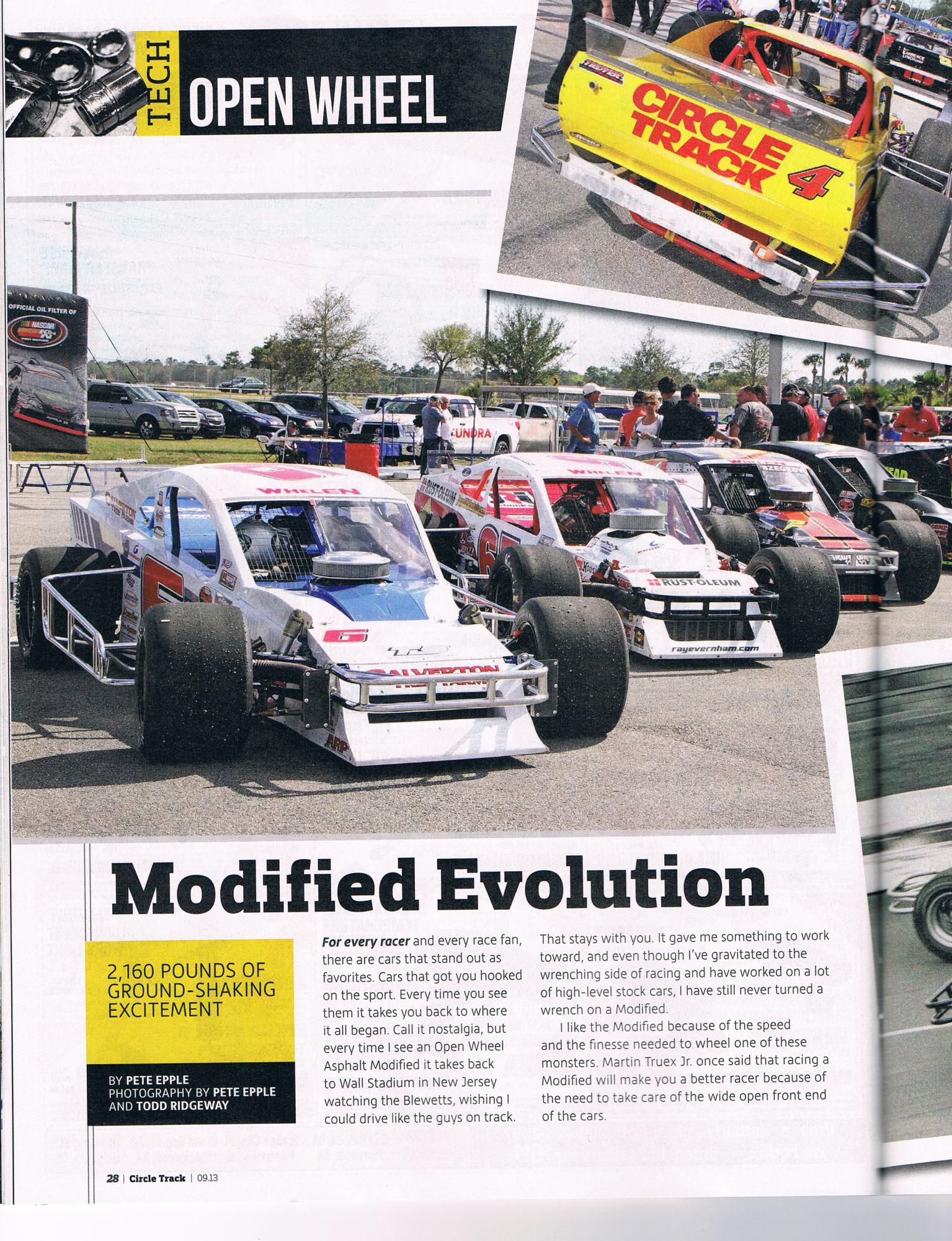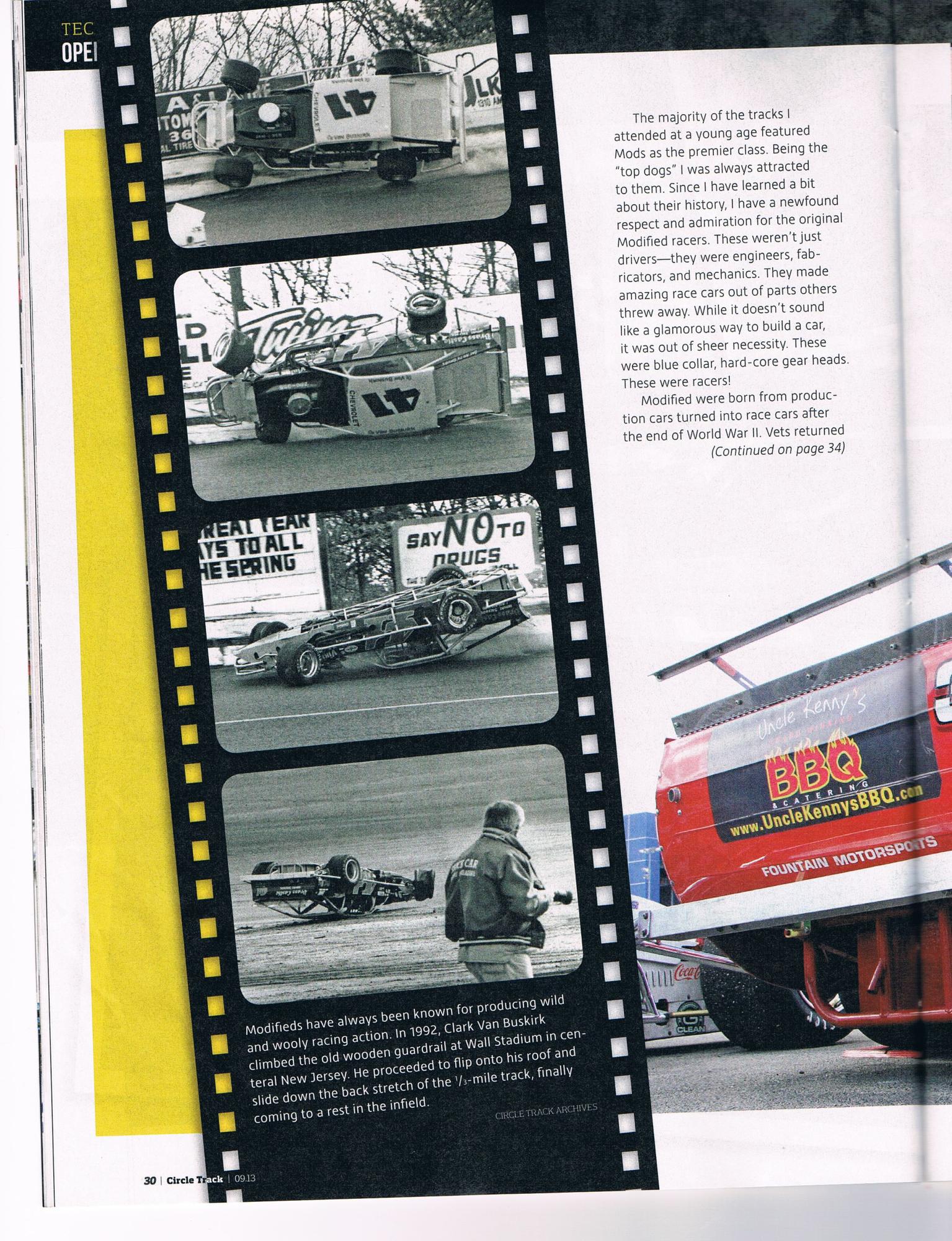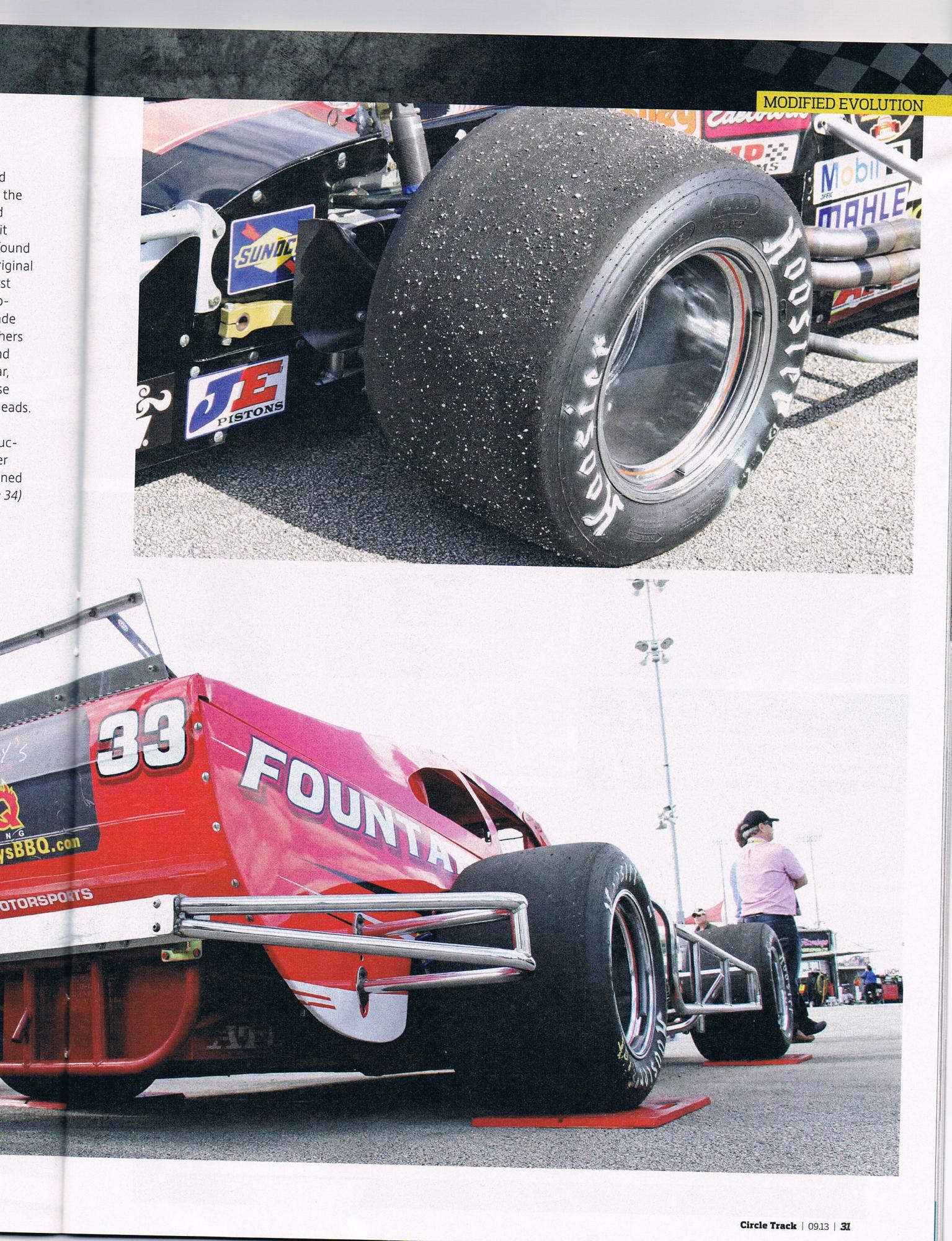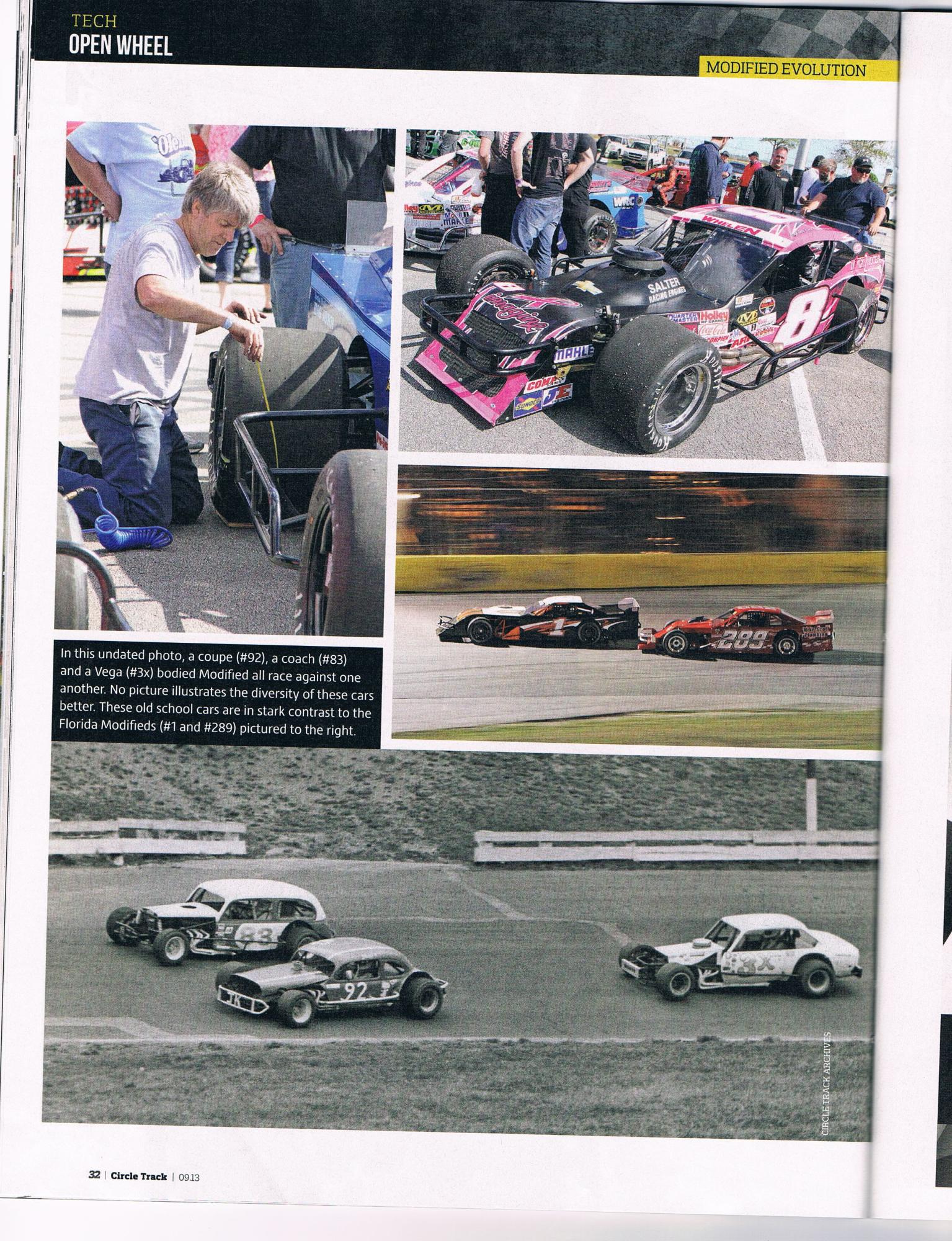 Any coverage of the Open Wheel Modified Nascar division is always a good thing for New England racing where modifieds are a fan favorite still
A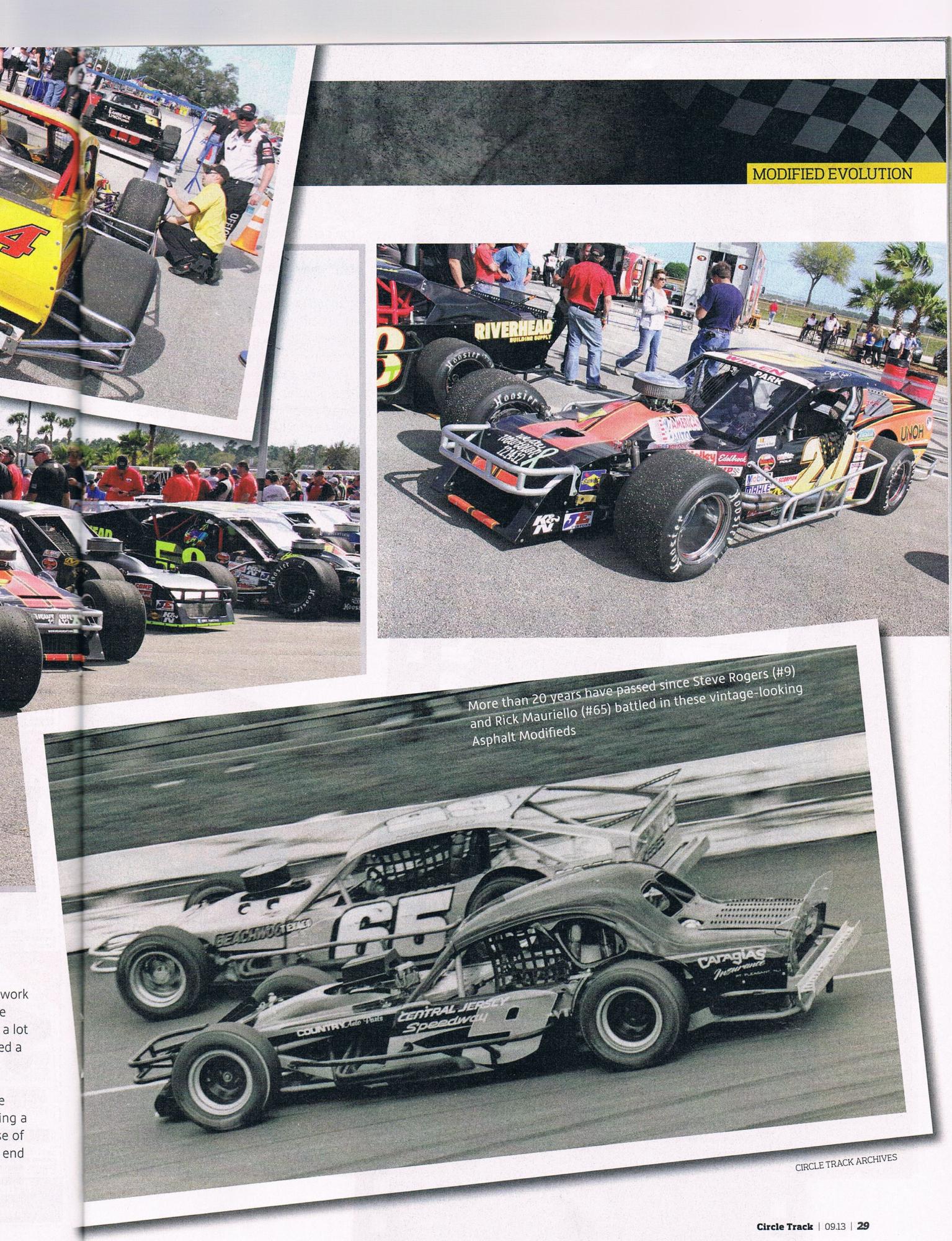 May 31, 2013 - Second place finish.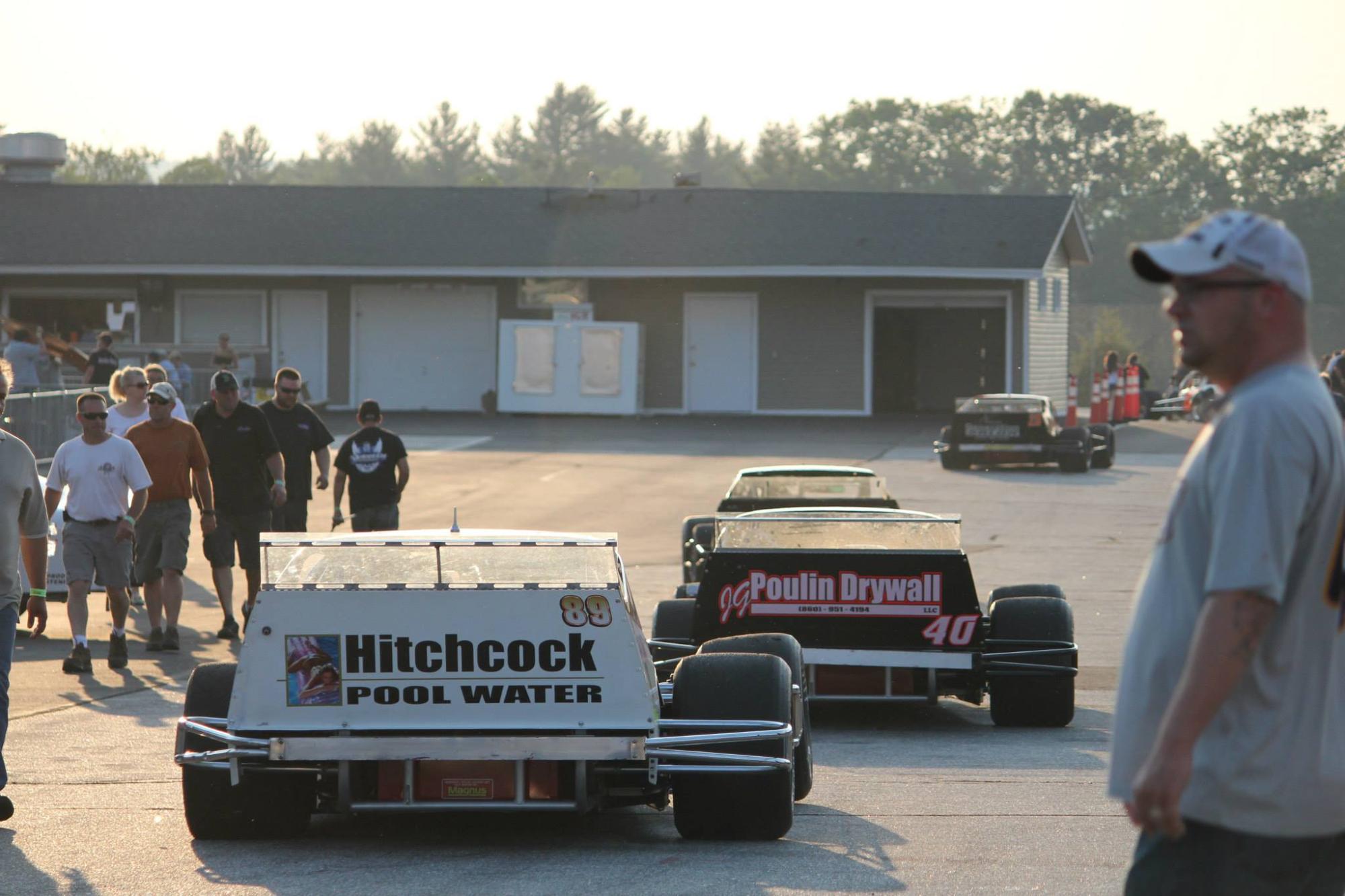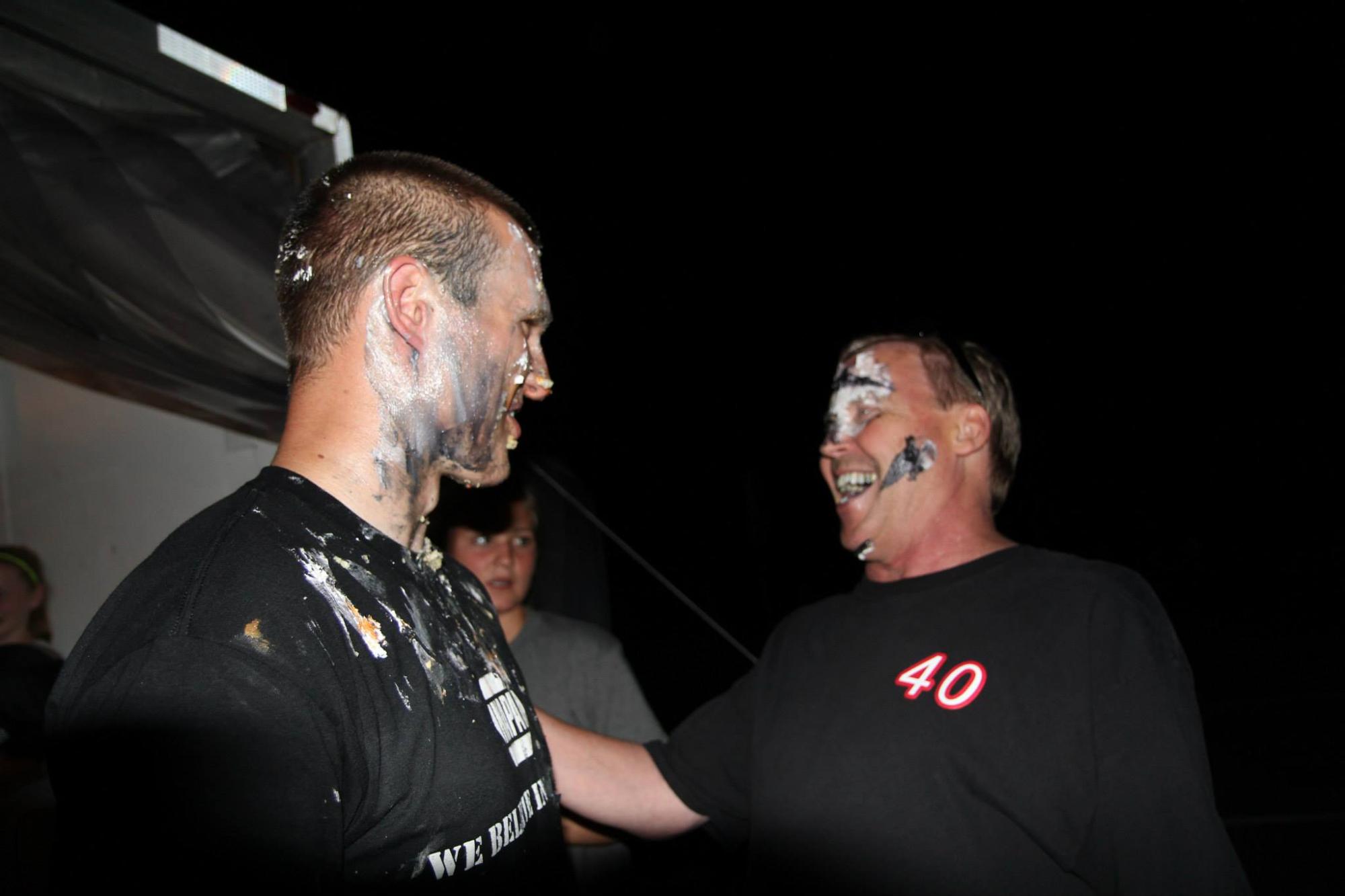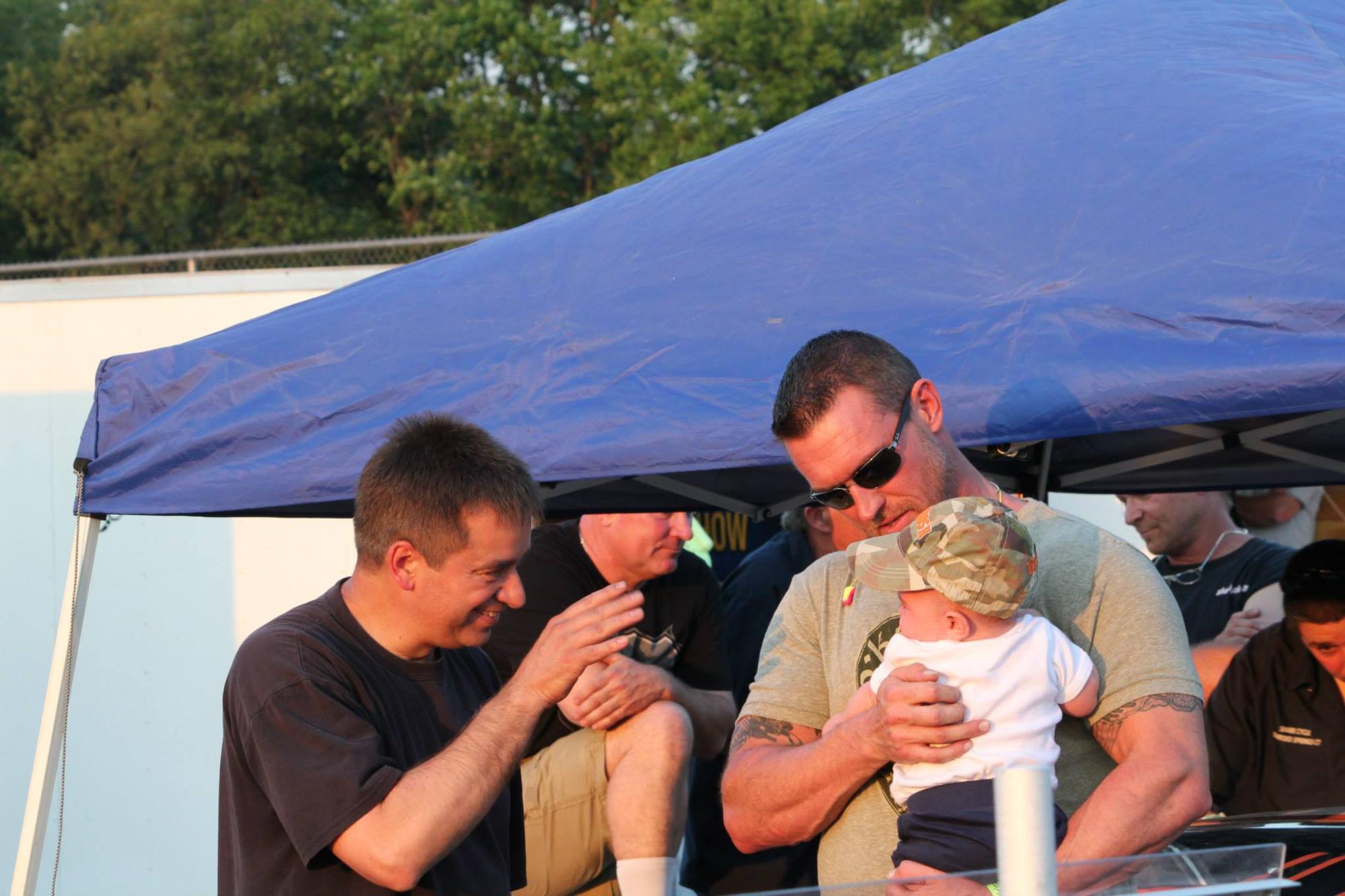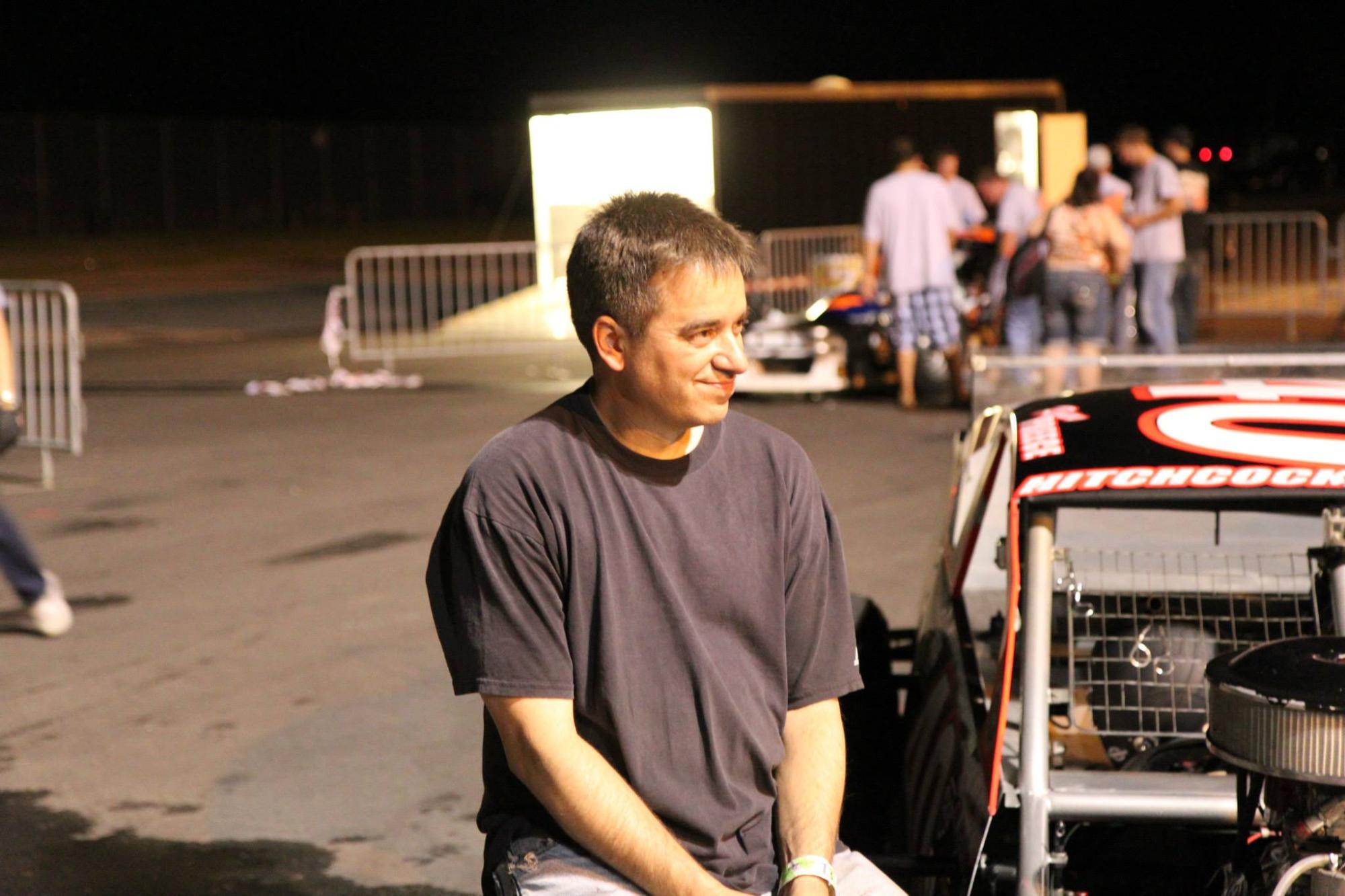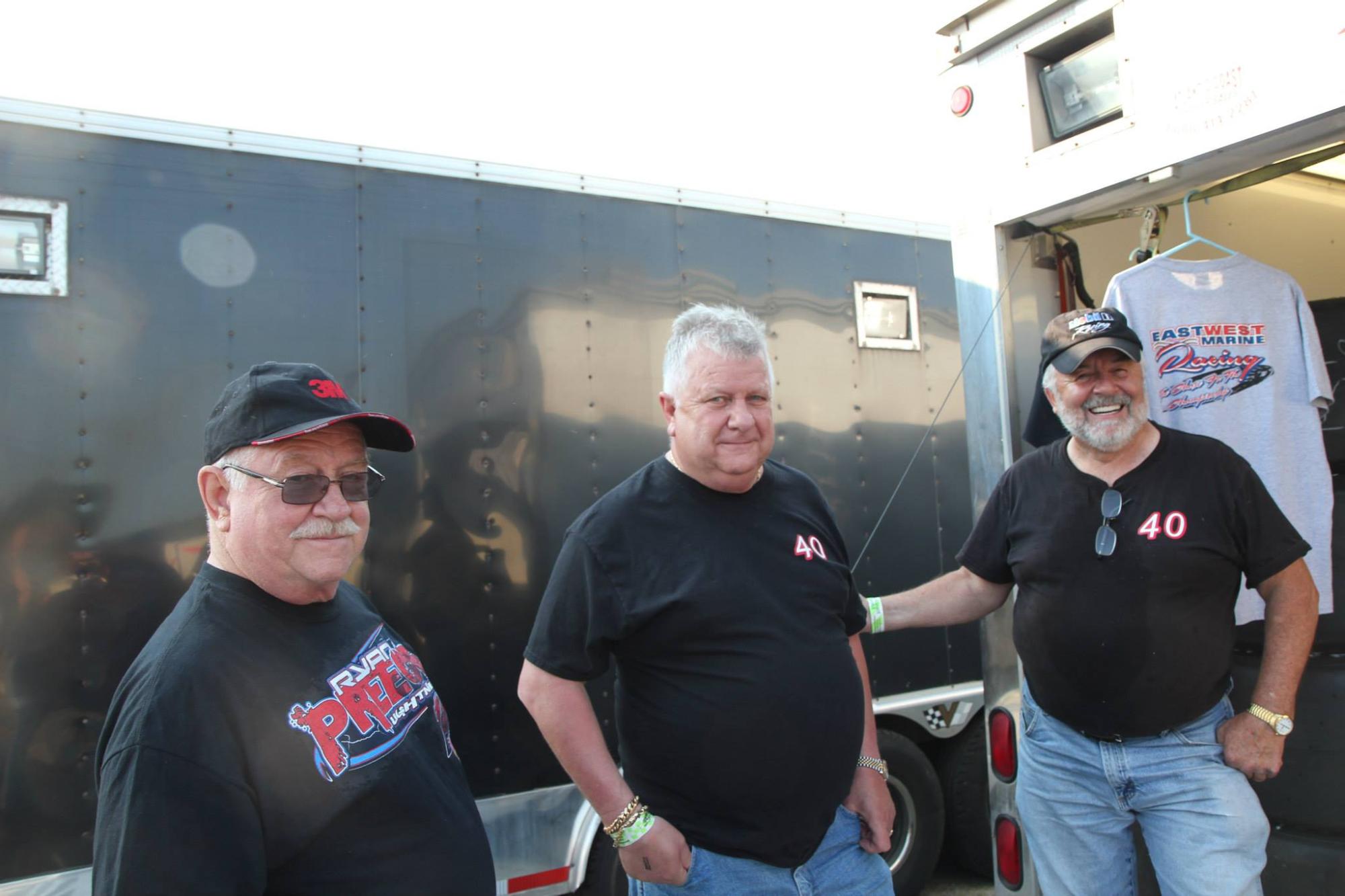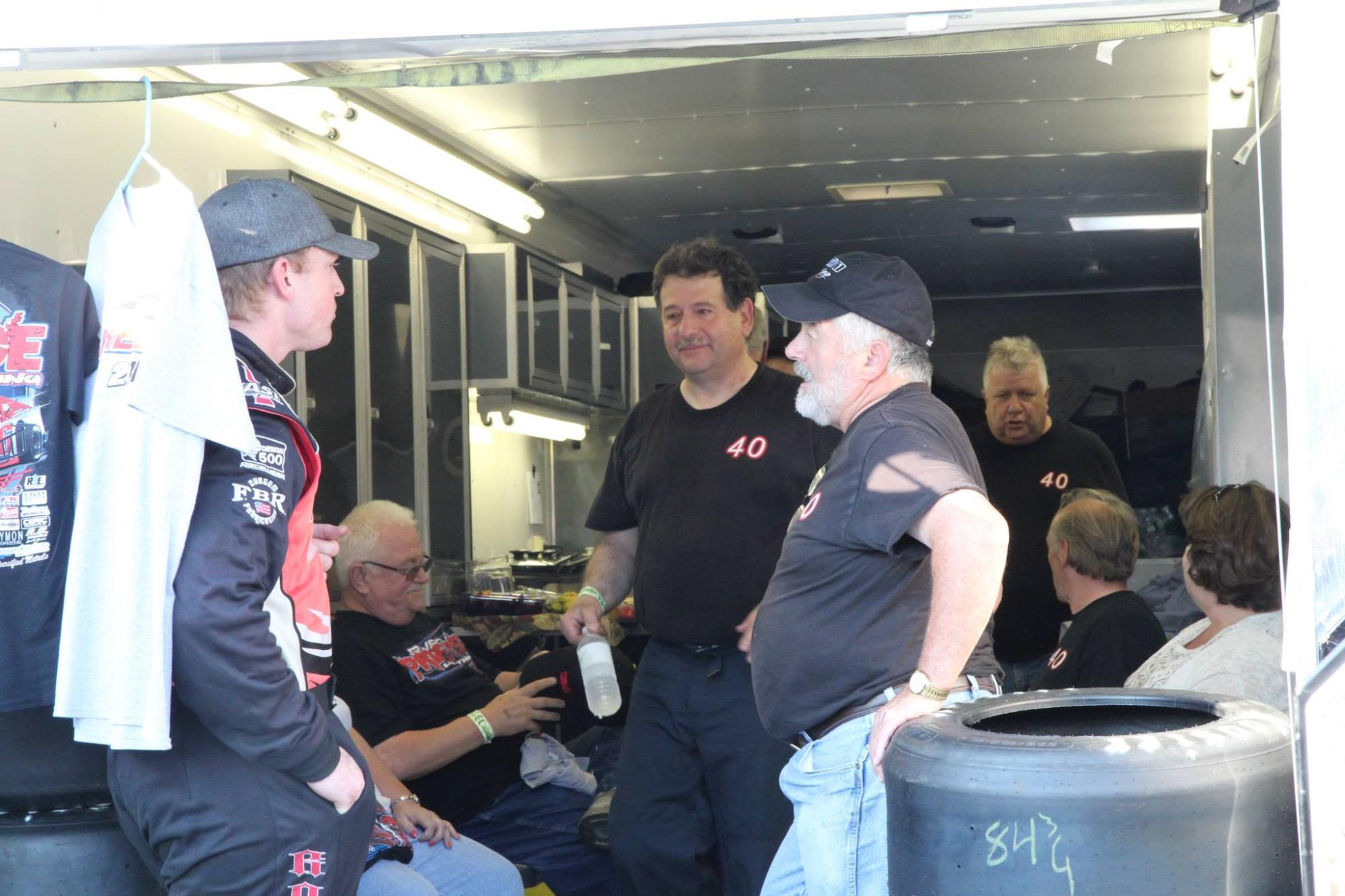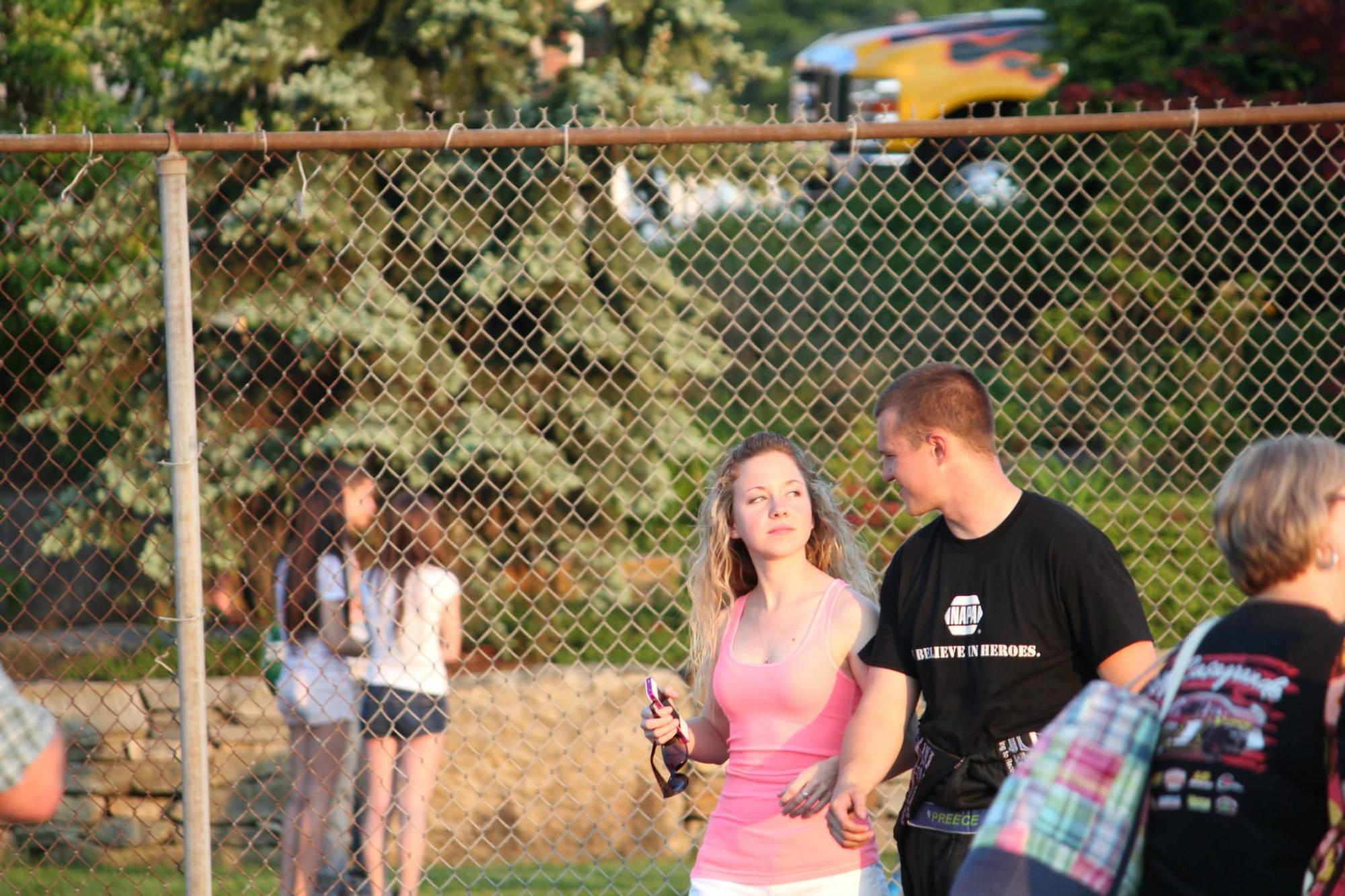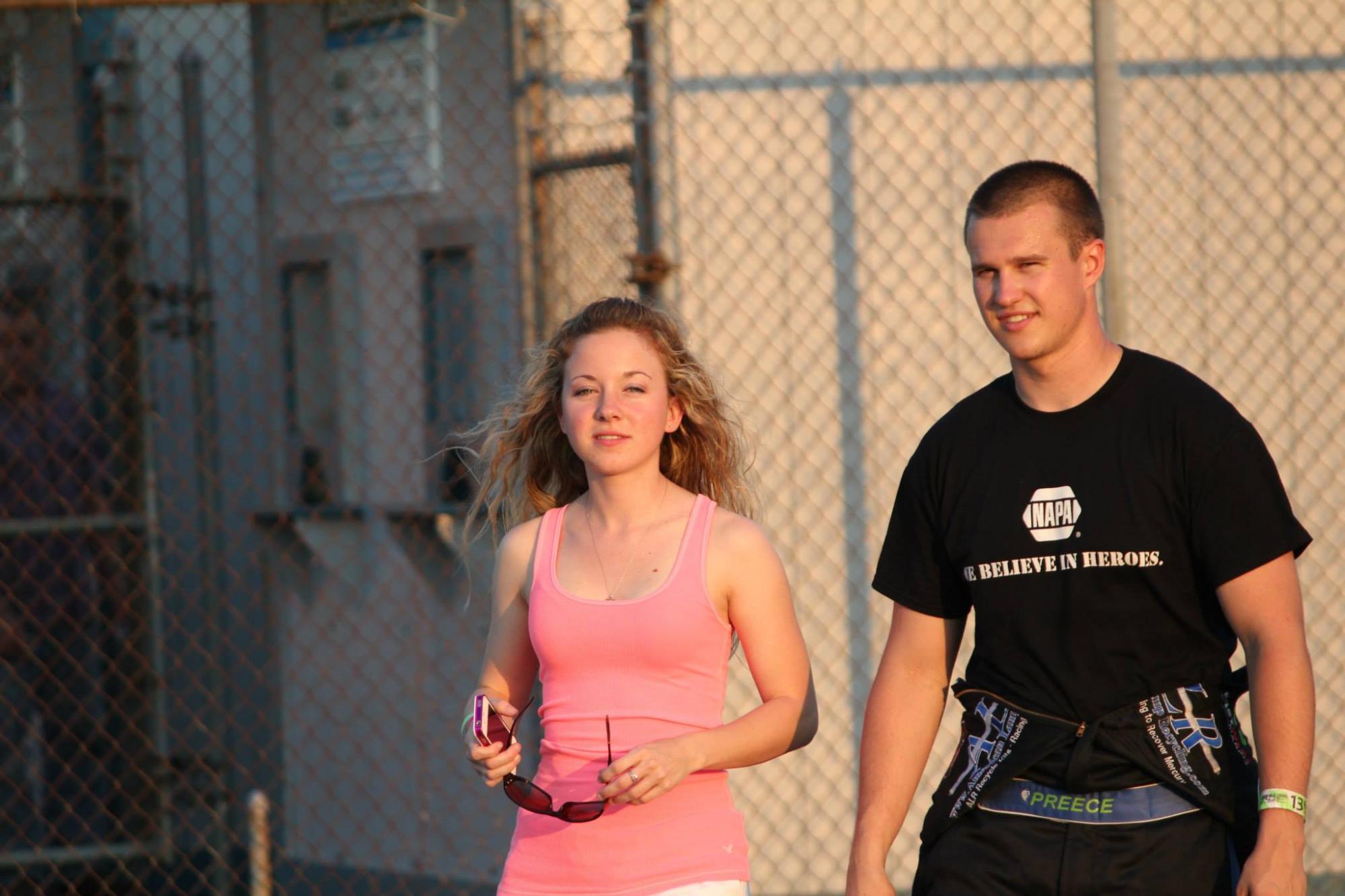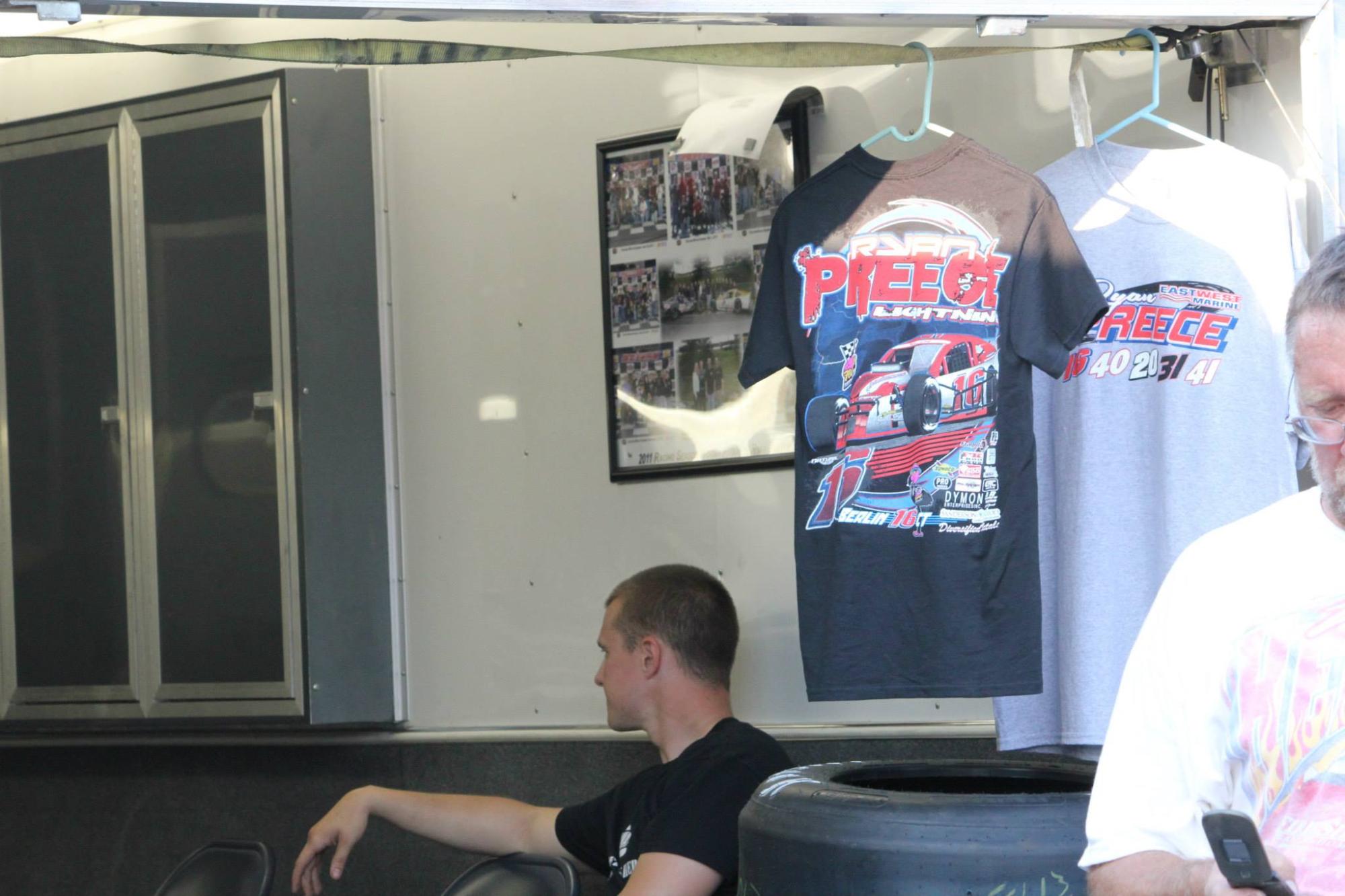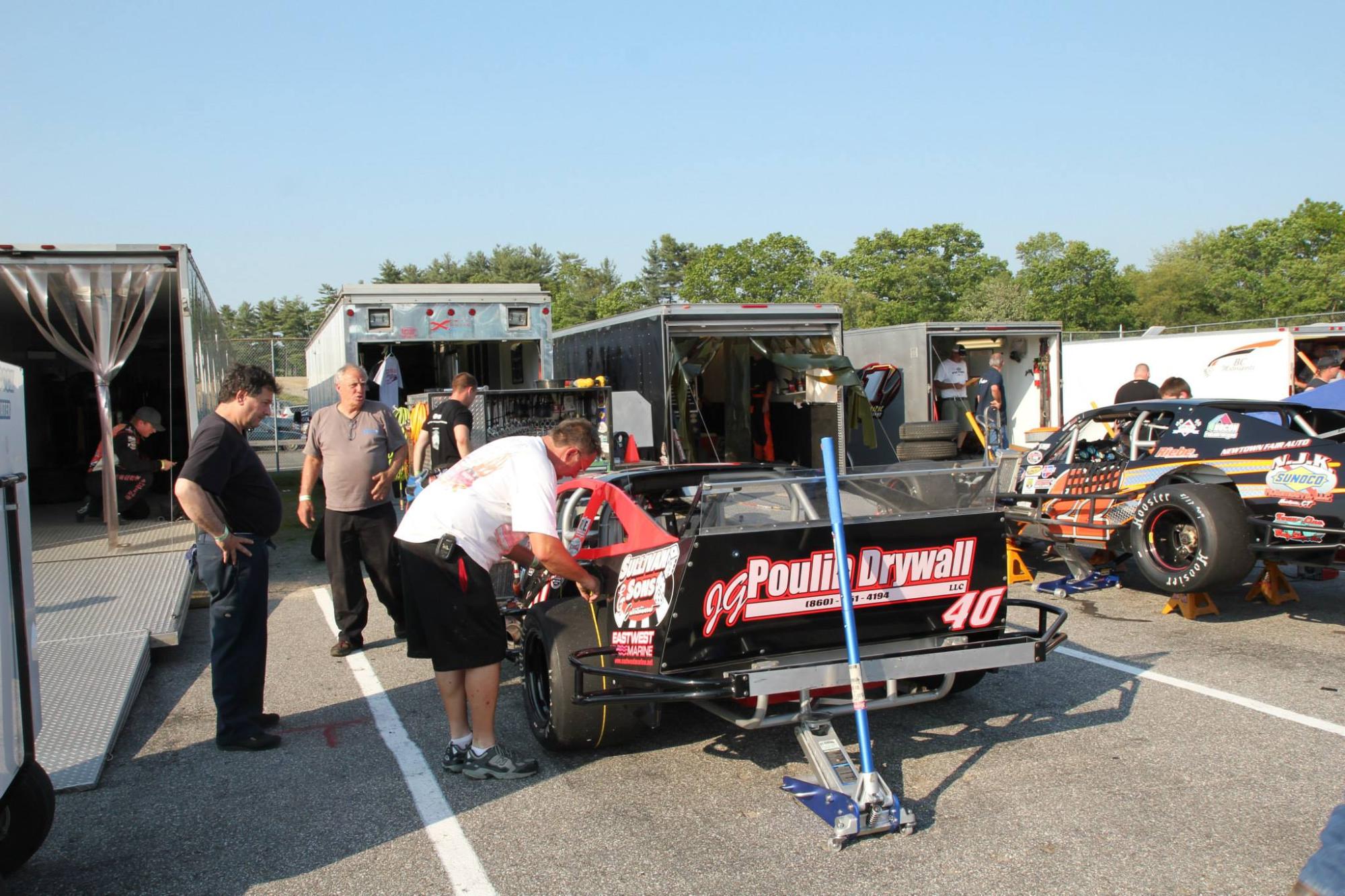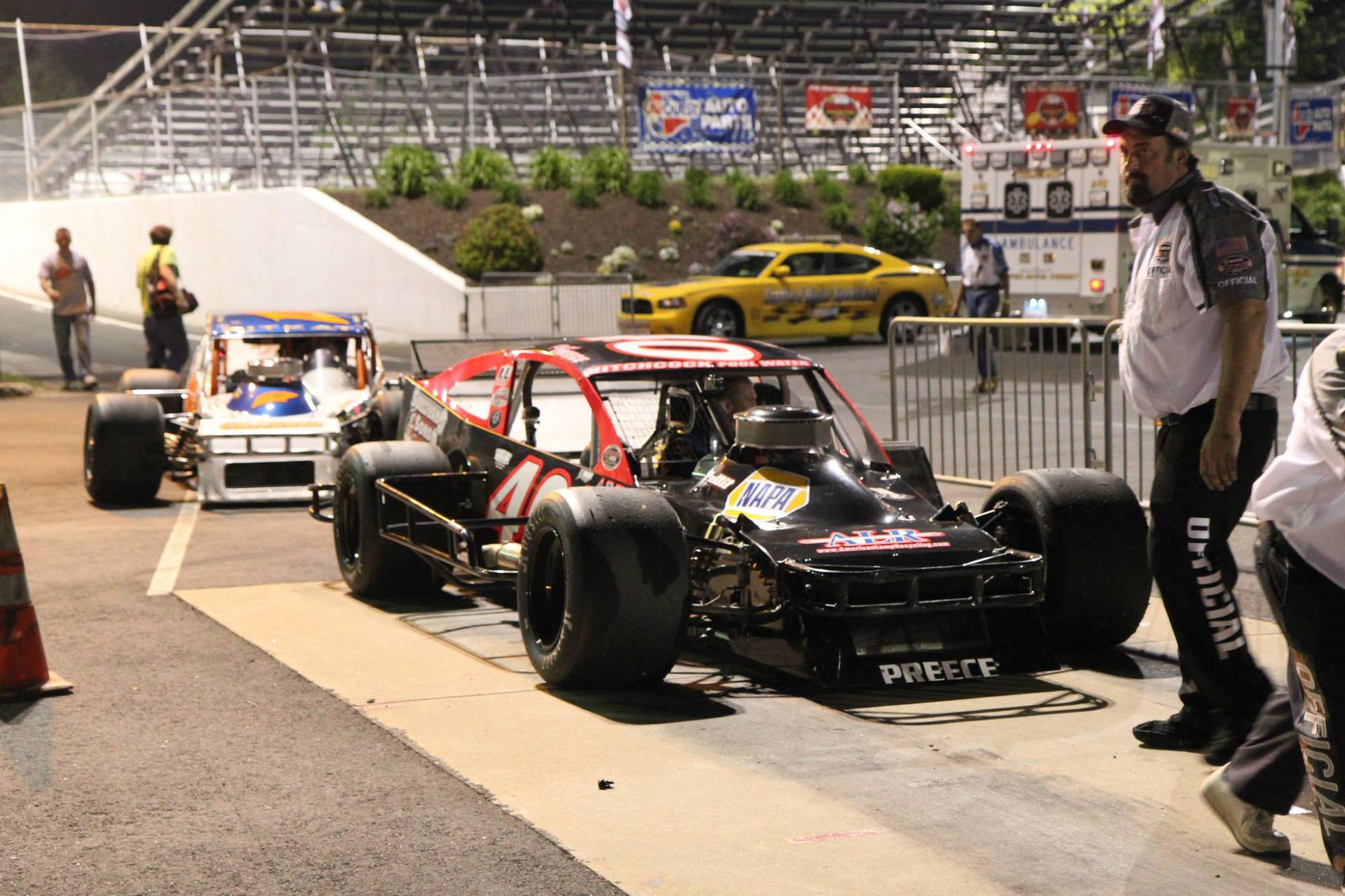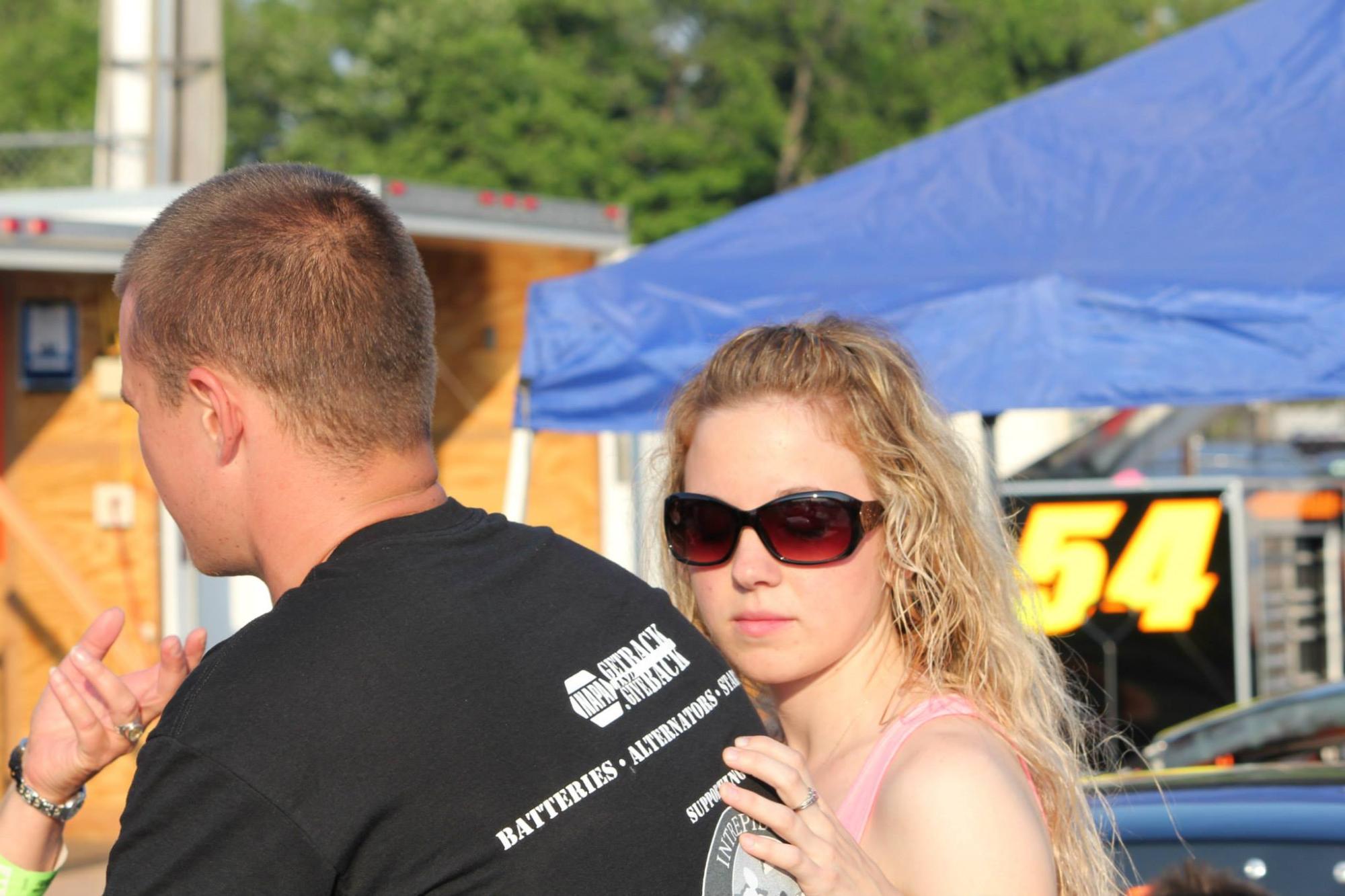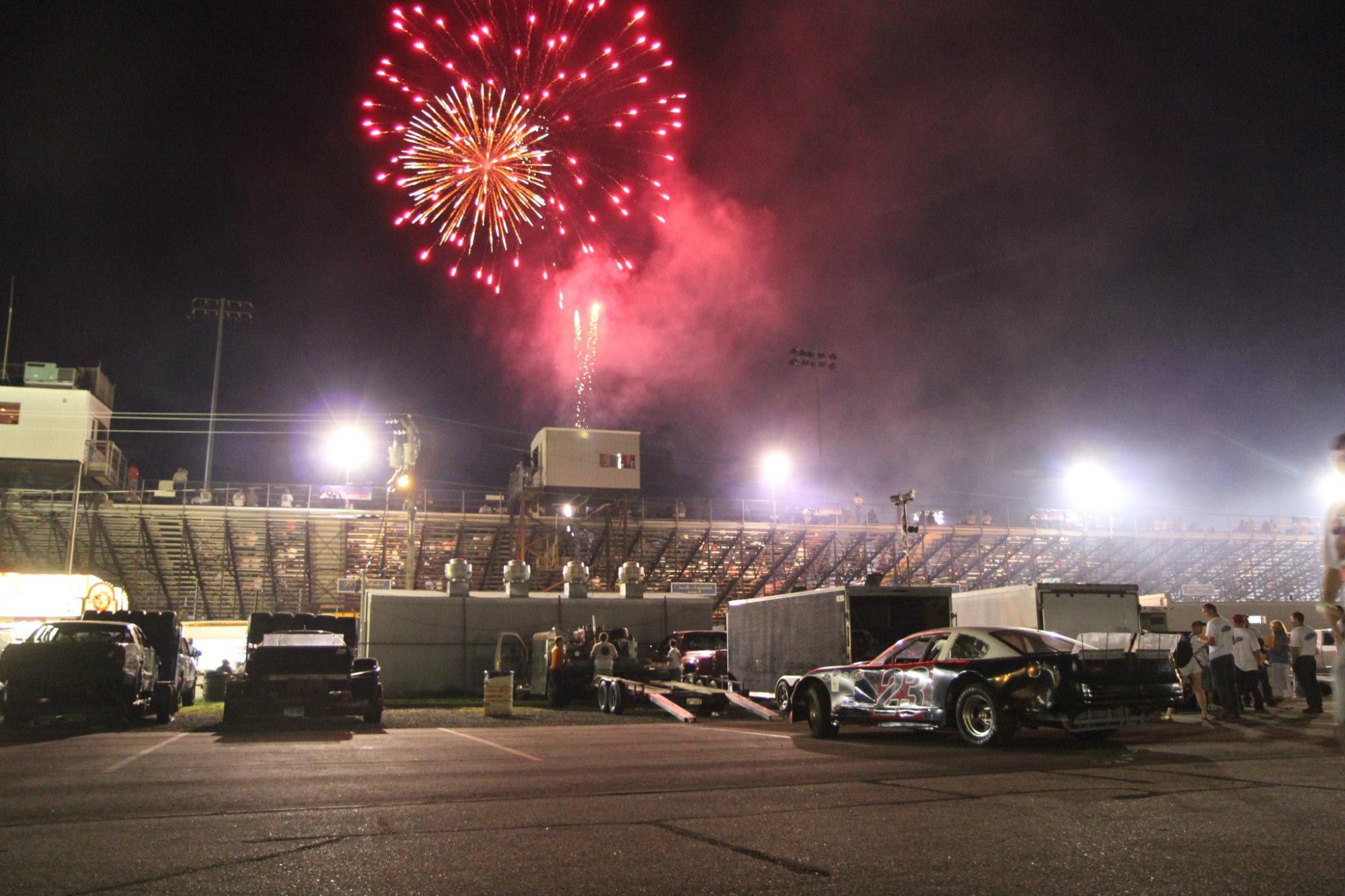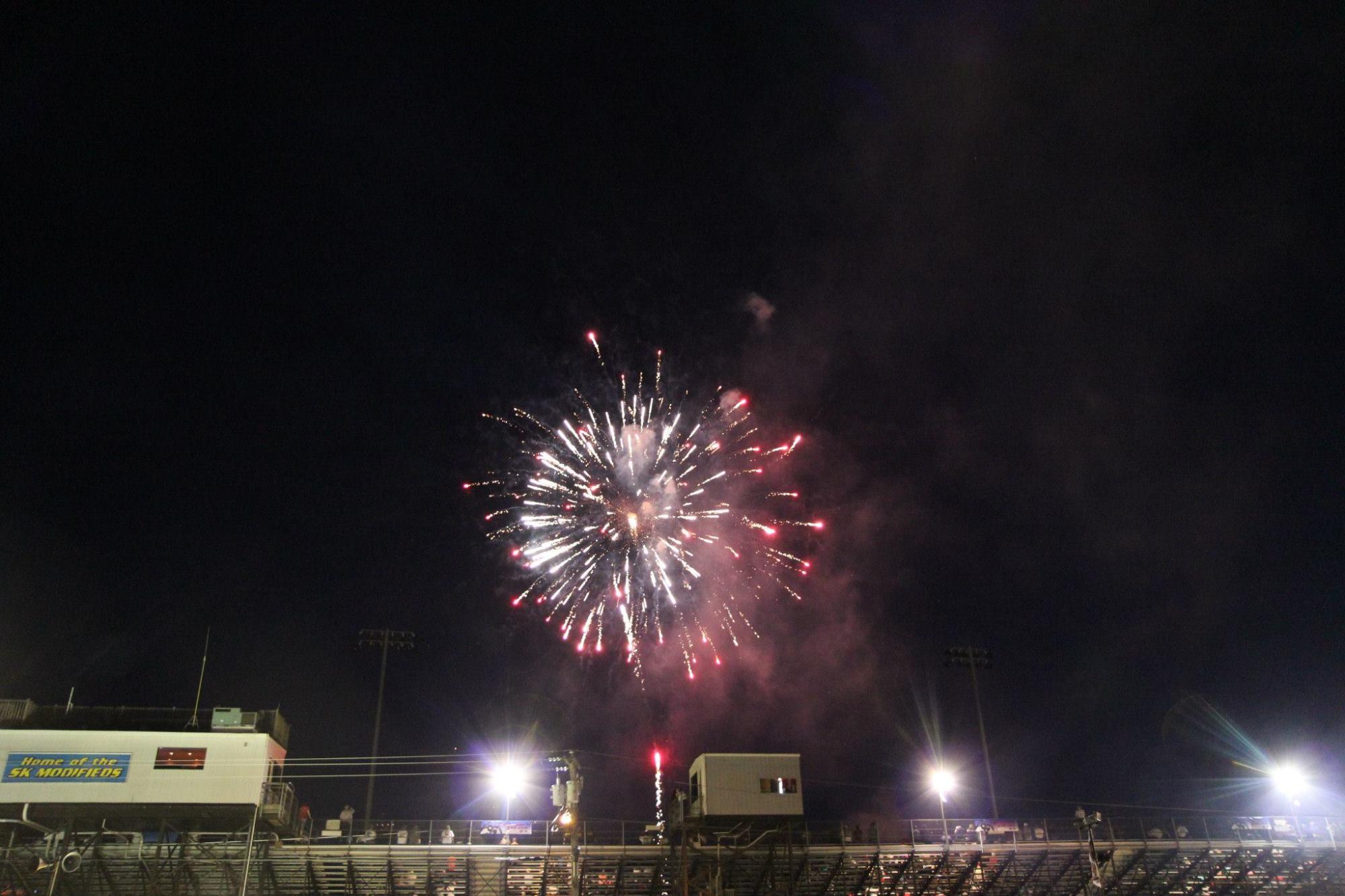 A hot, sunny day, with good race results, and fireworks welcoming in a new summer season!
June 7 - NEXT Program finalists announced.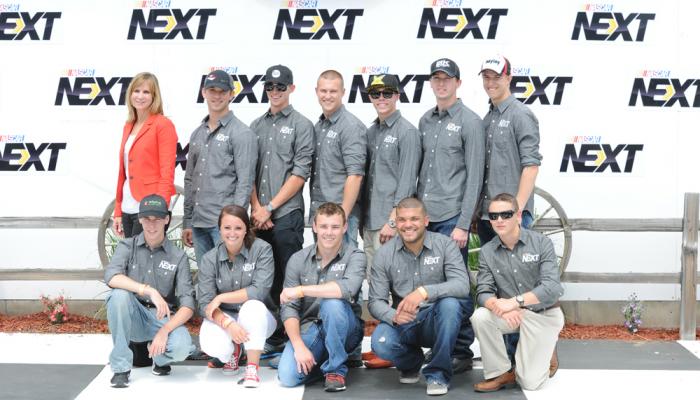 Photos by Reid Bogie who continued to capture racing and race nights perfectly.
Photos by Reid Bogie, racing is so much more than what happens on the track.
June 14 - Our 3rd Win! and Ryan also wins the Mod Tour.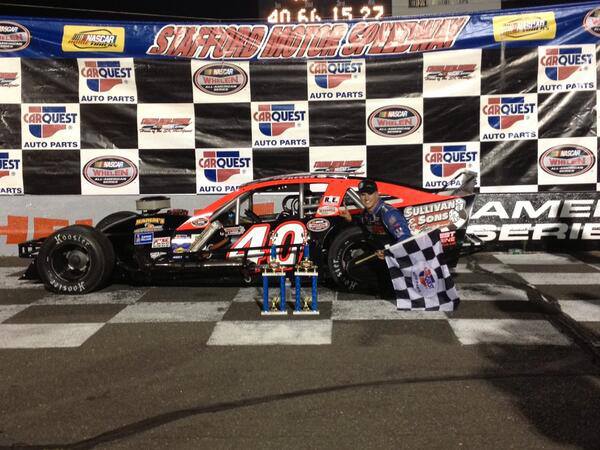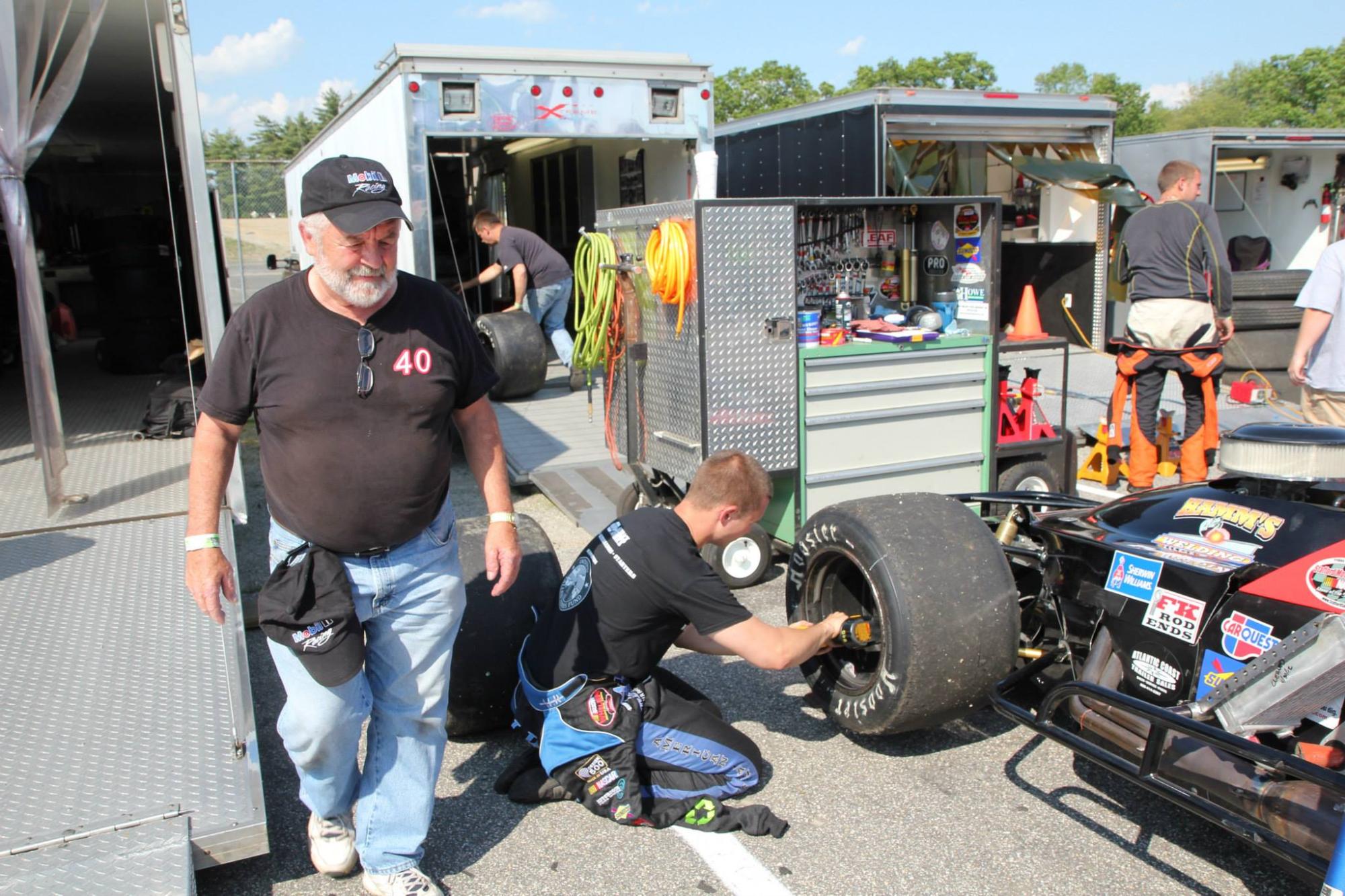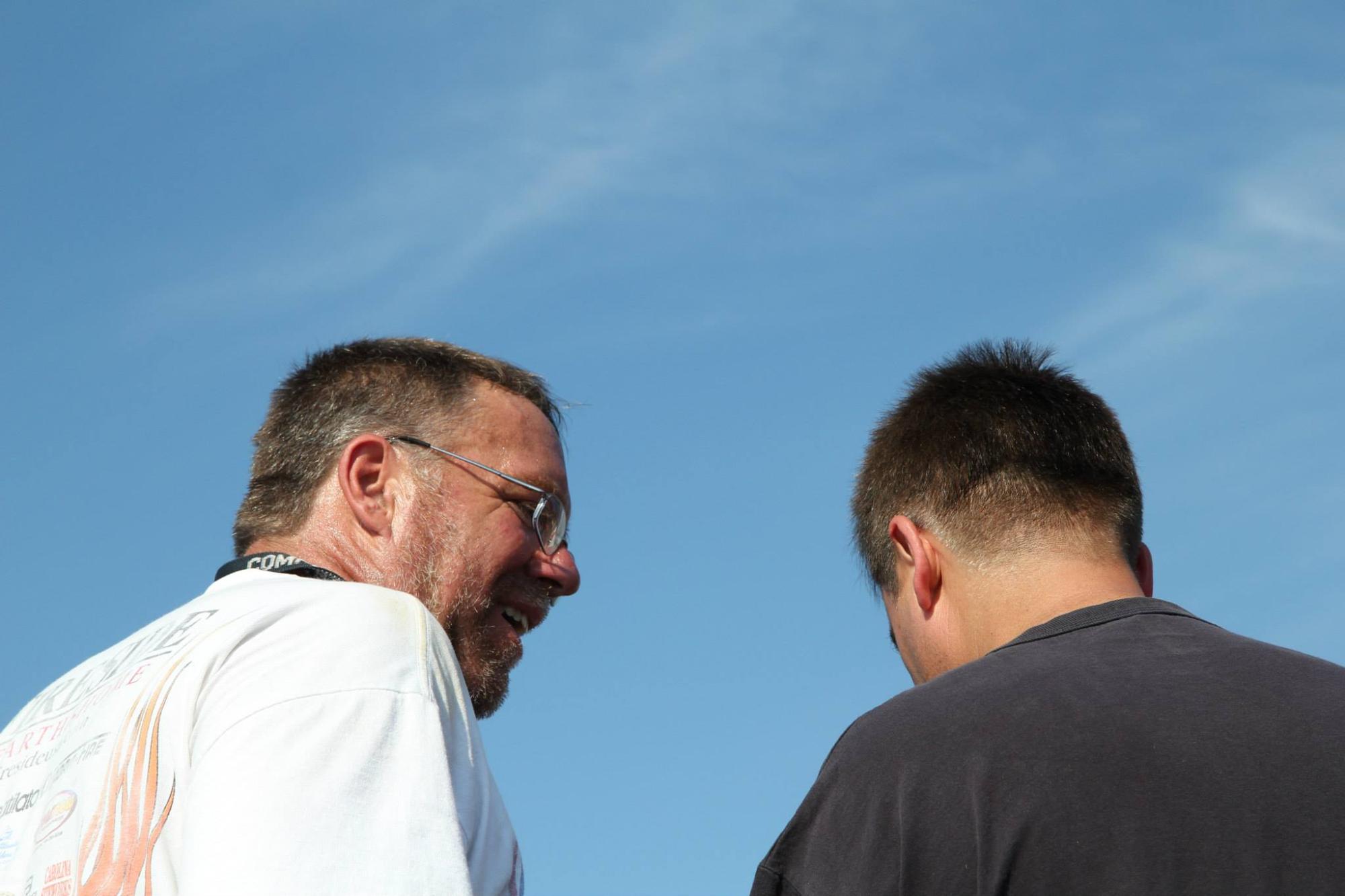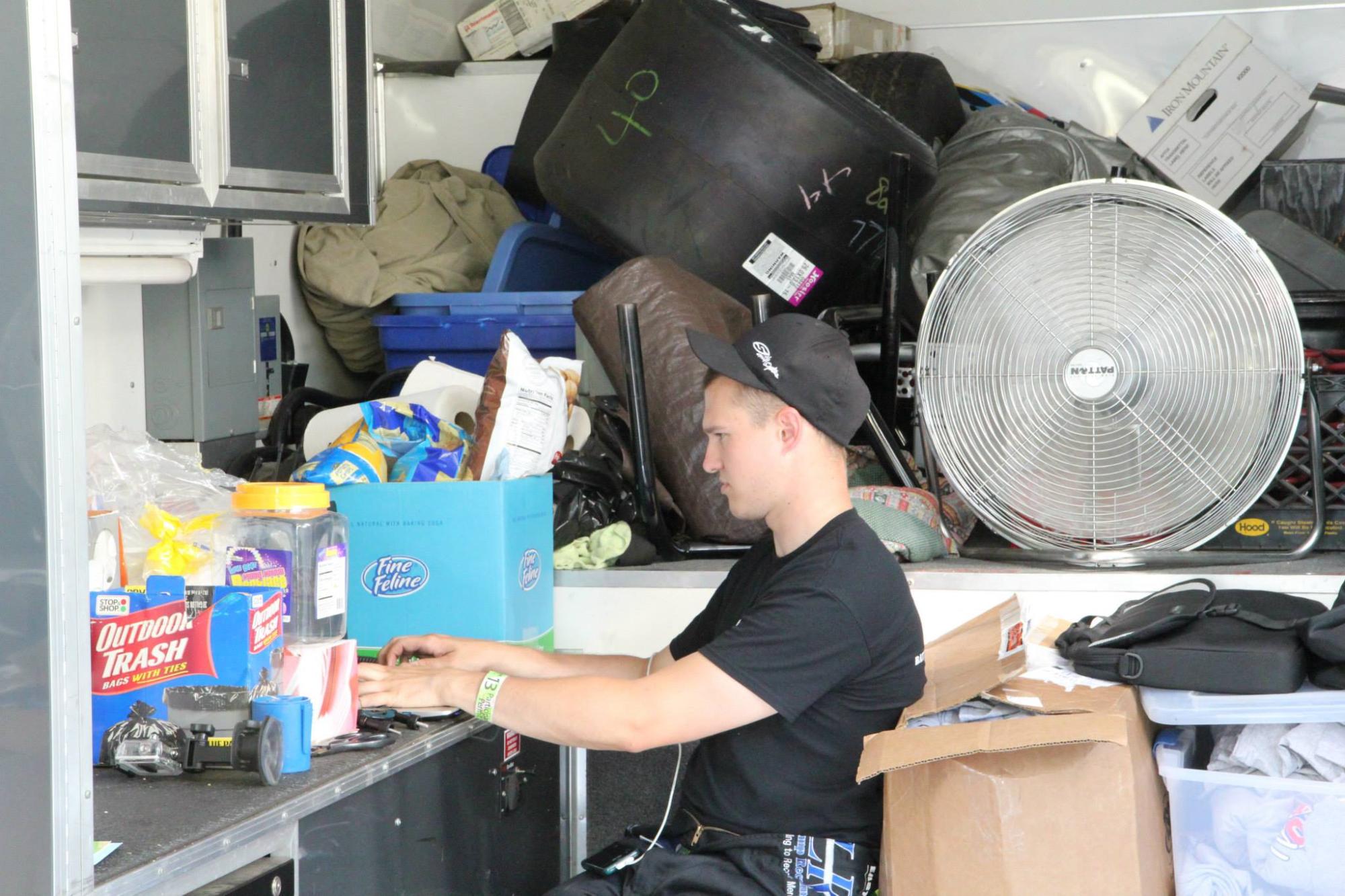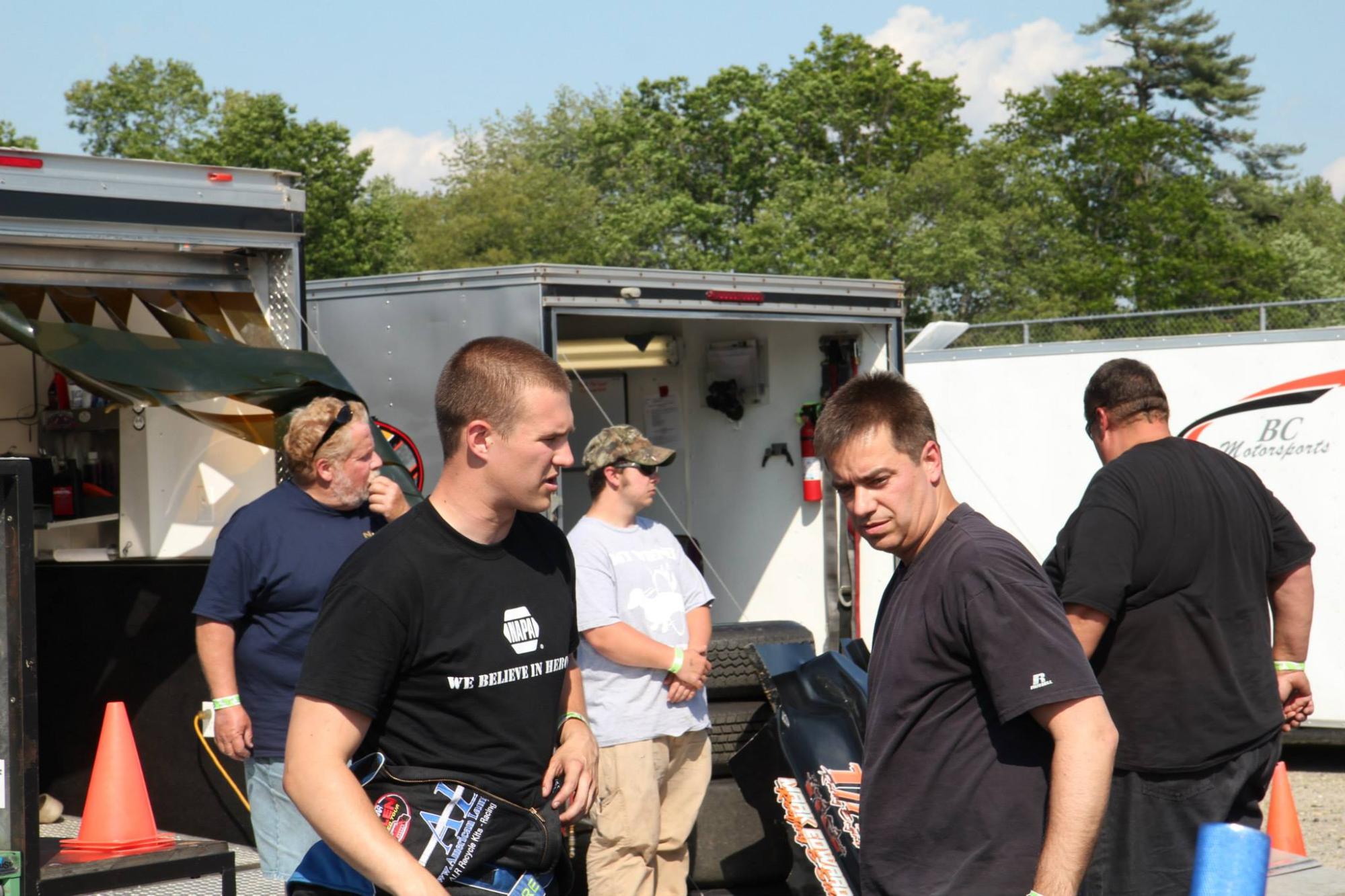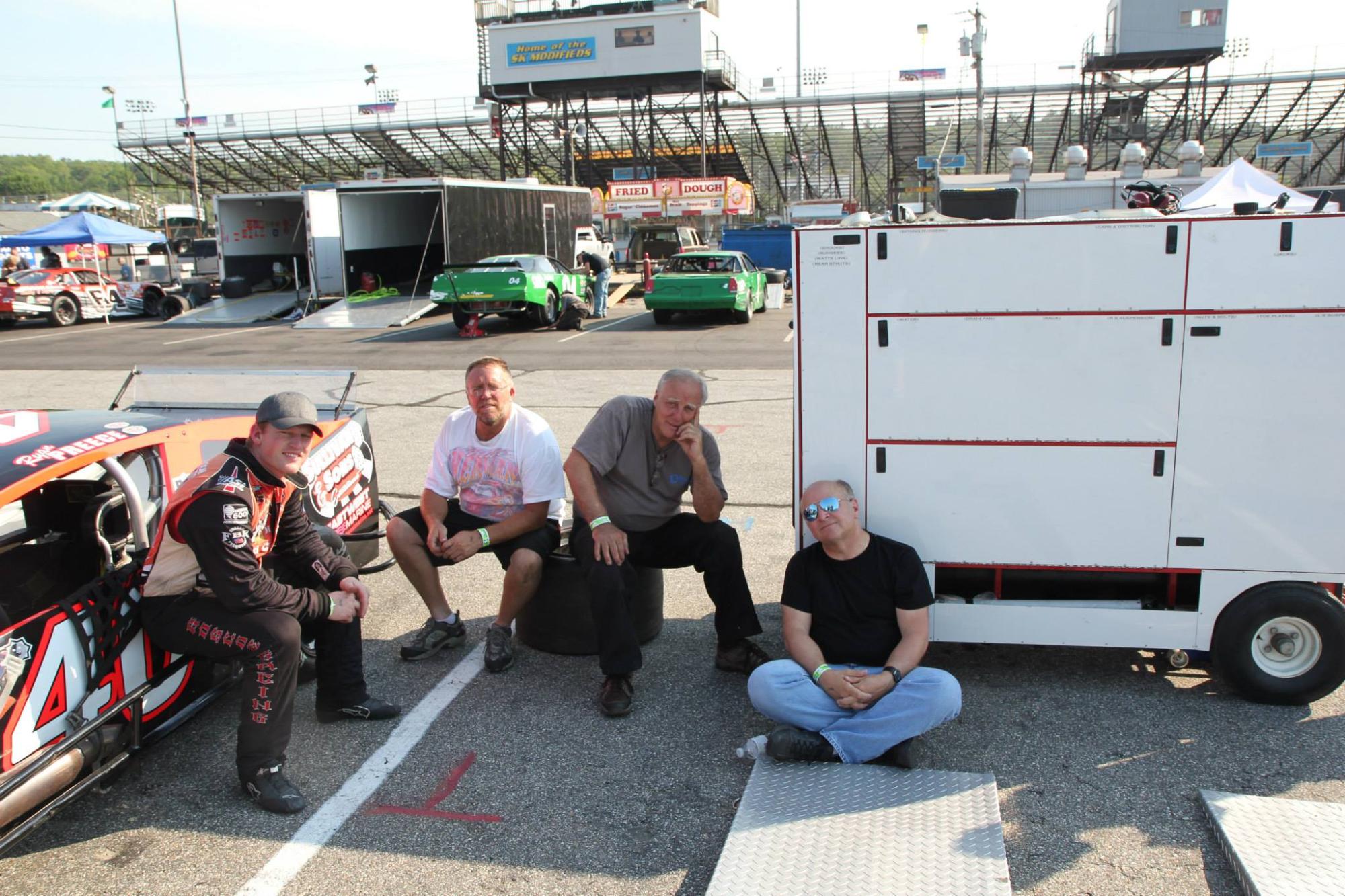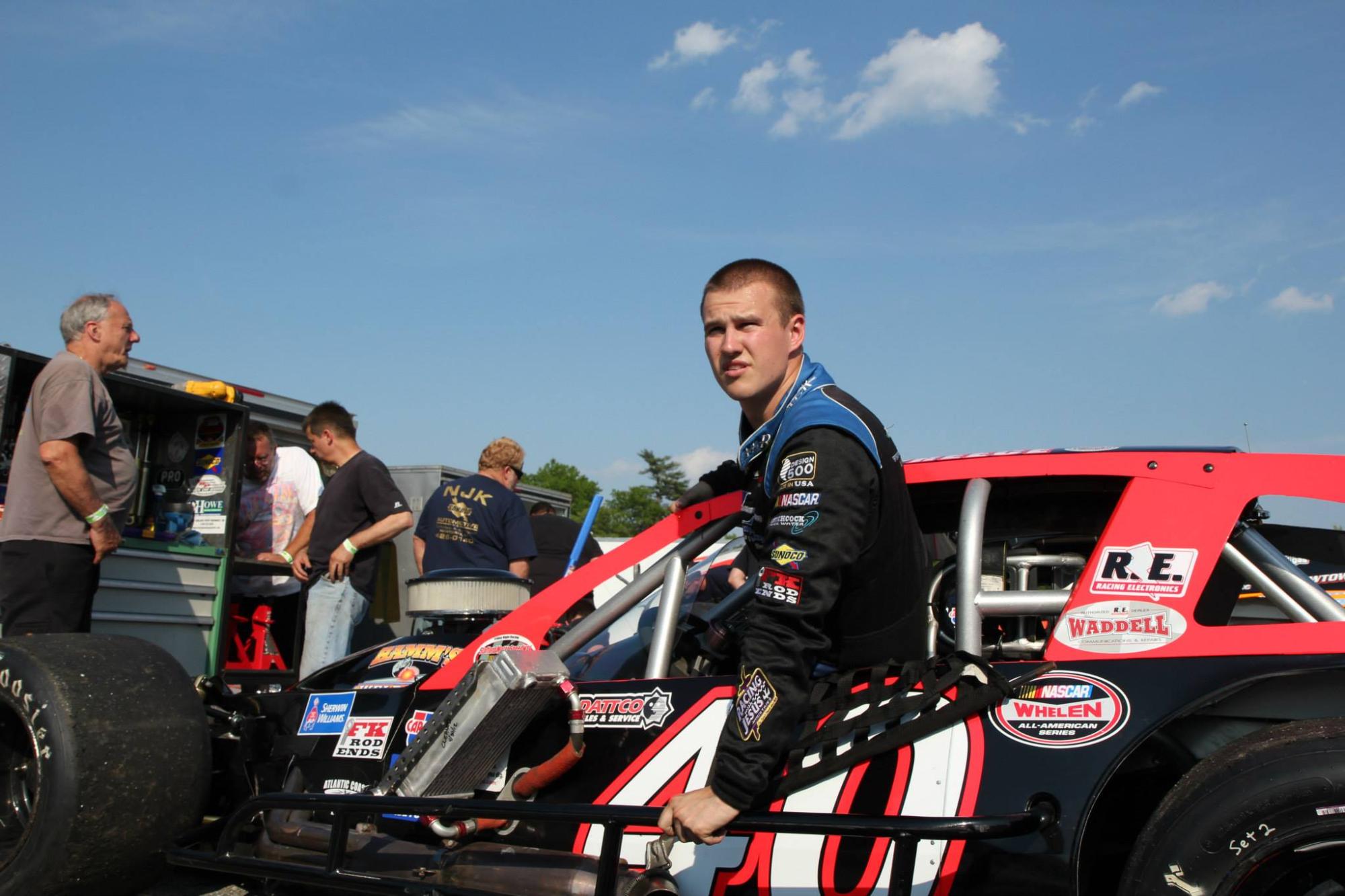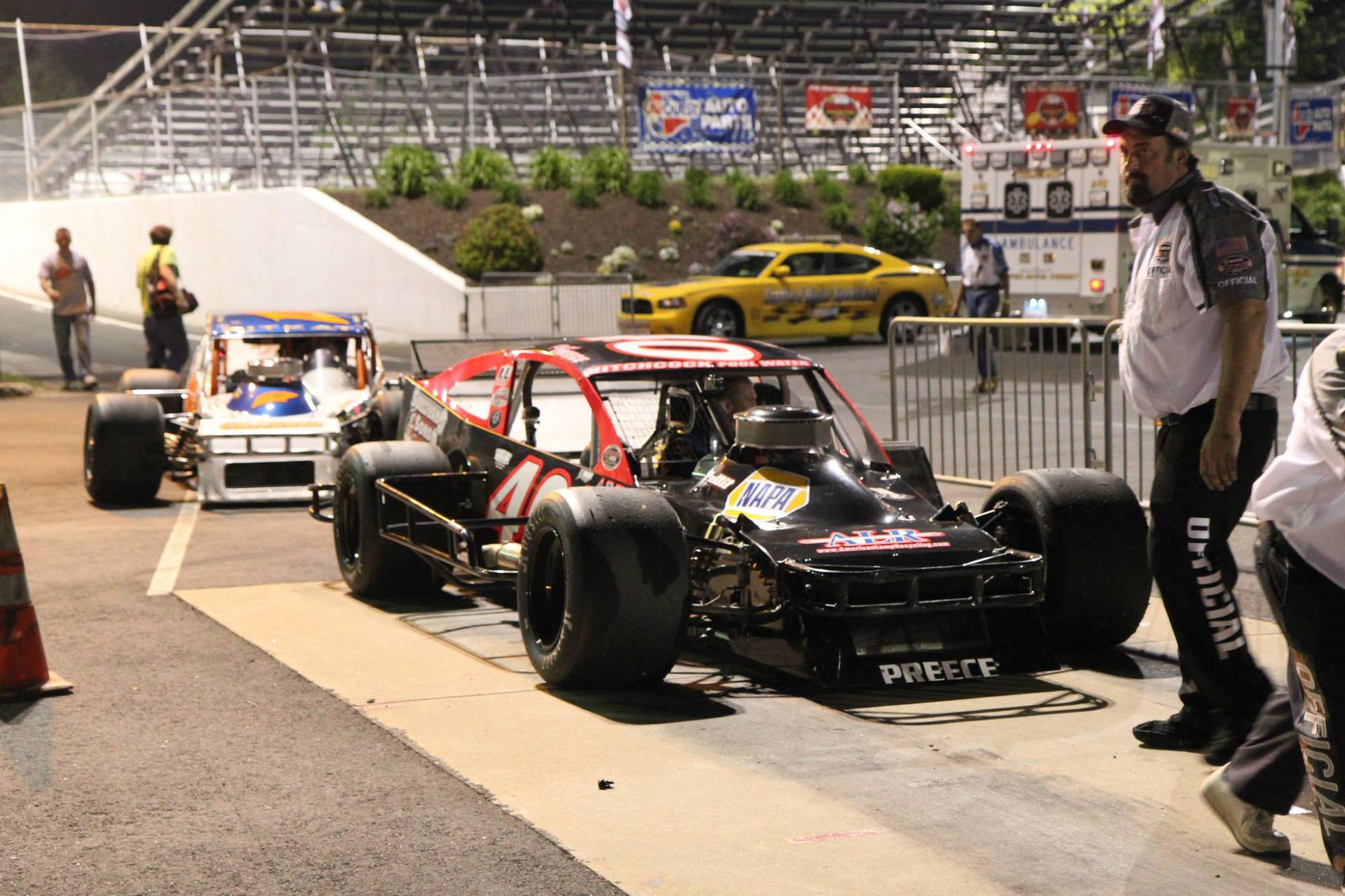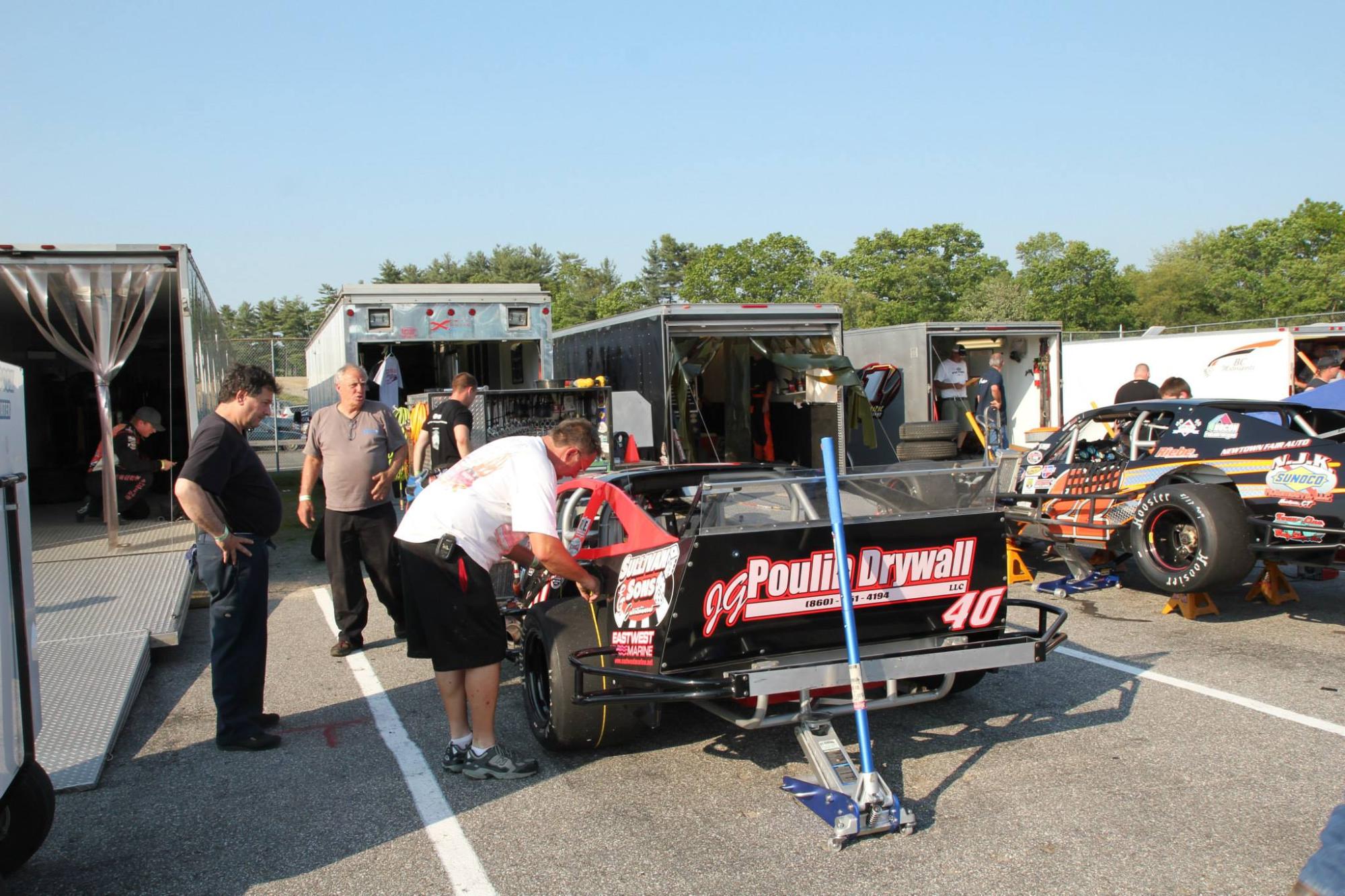 Another good win, over the scales and into the history books.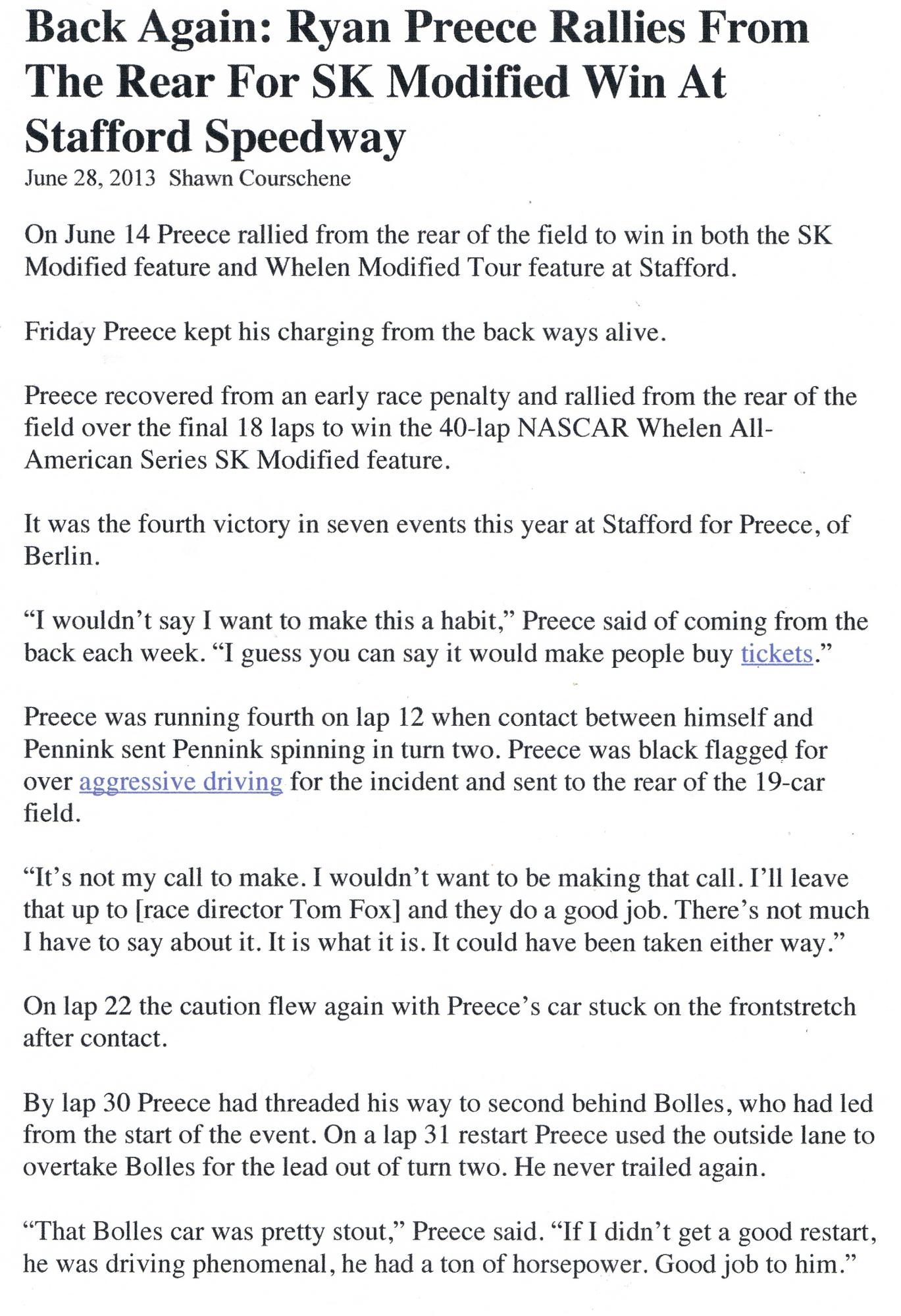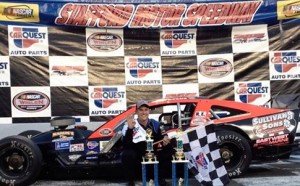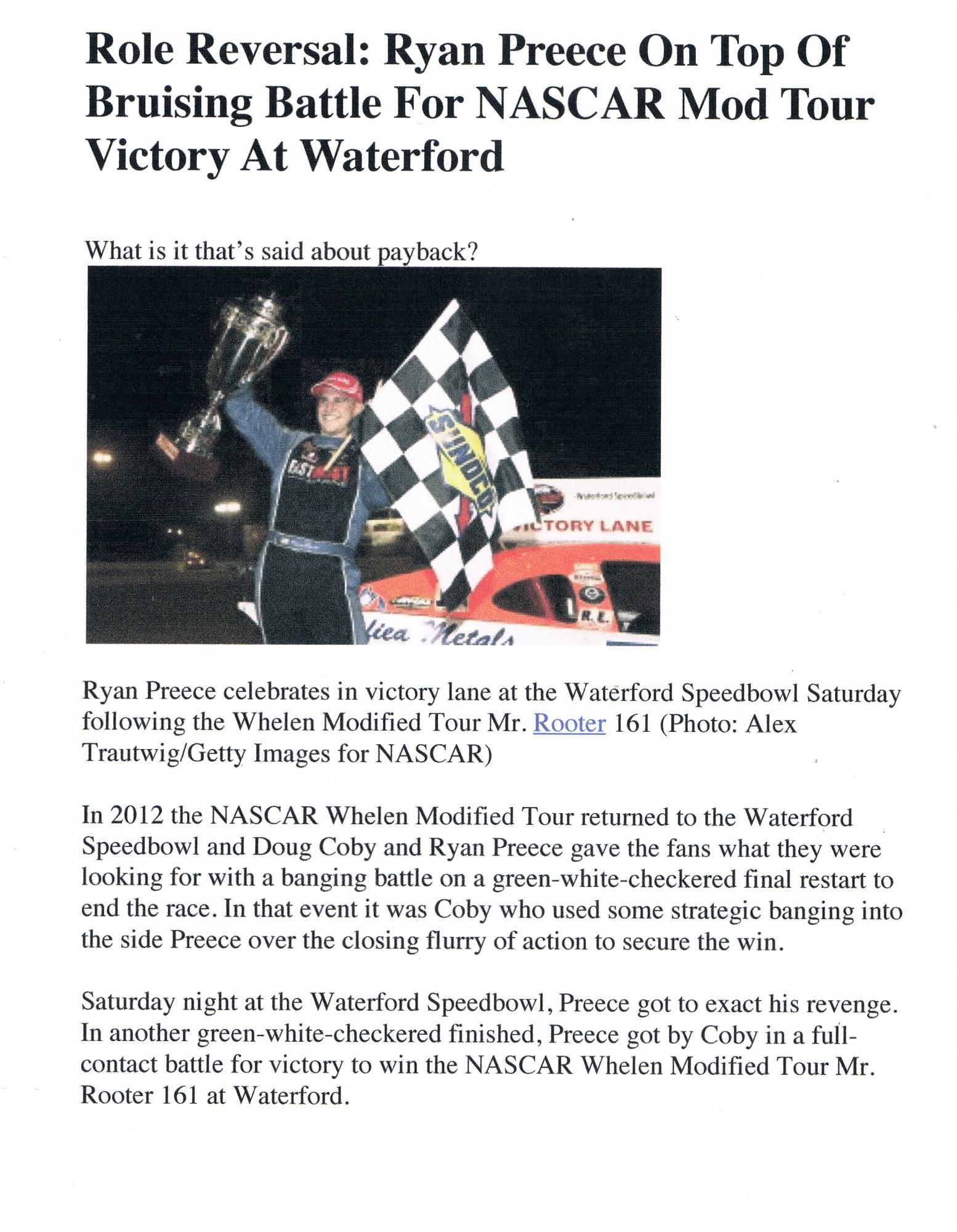 Ryan was also busy at Waterford!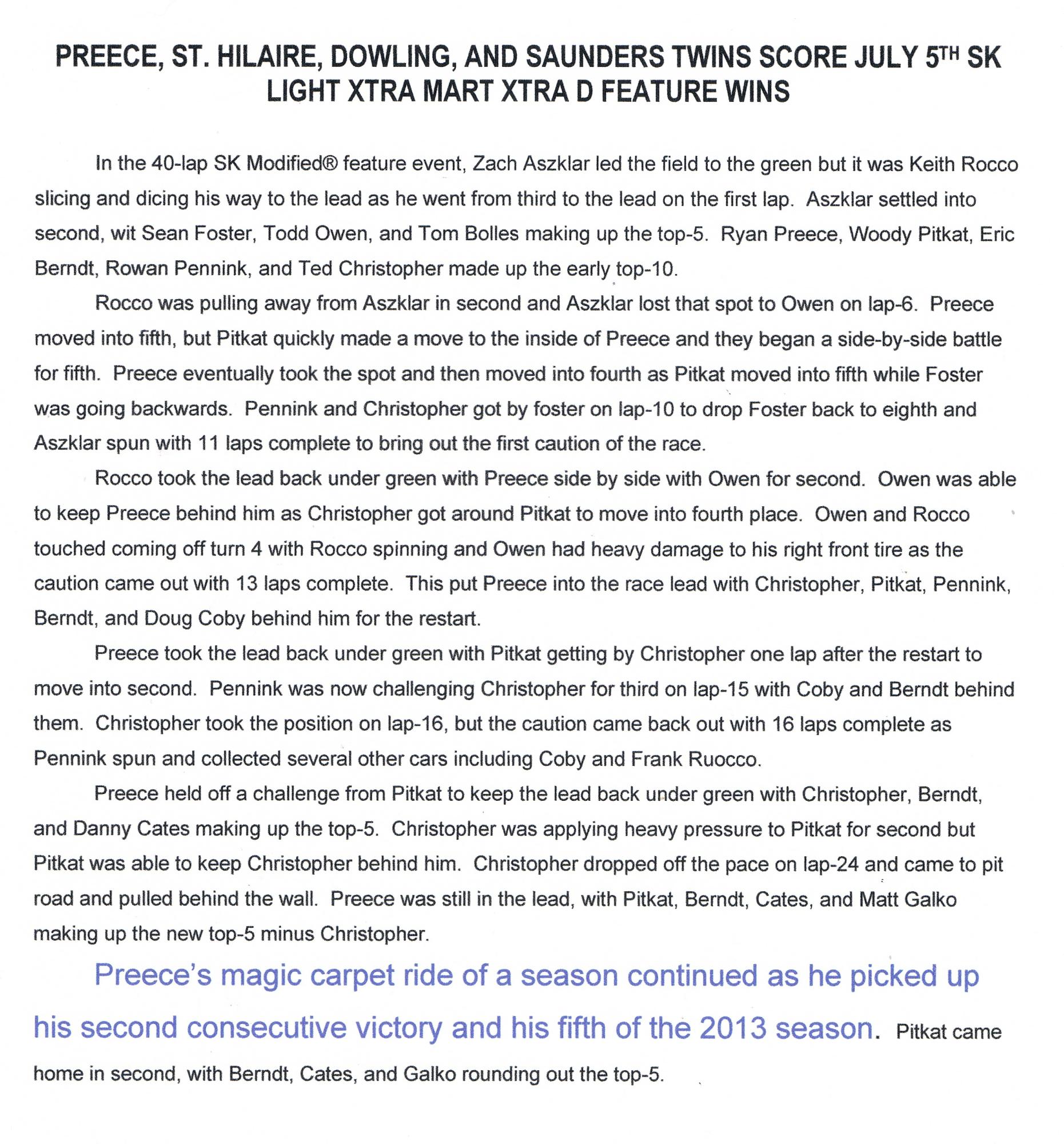 July 2013 would prove to be one of the busiest time for Ryan and the headlines proved it.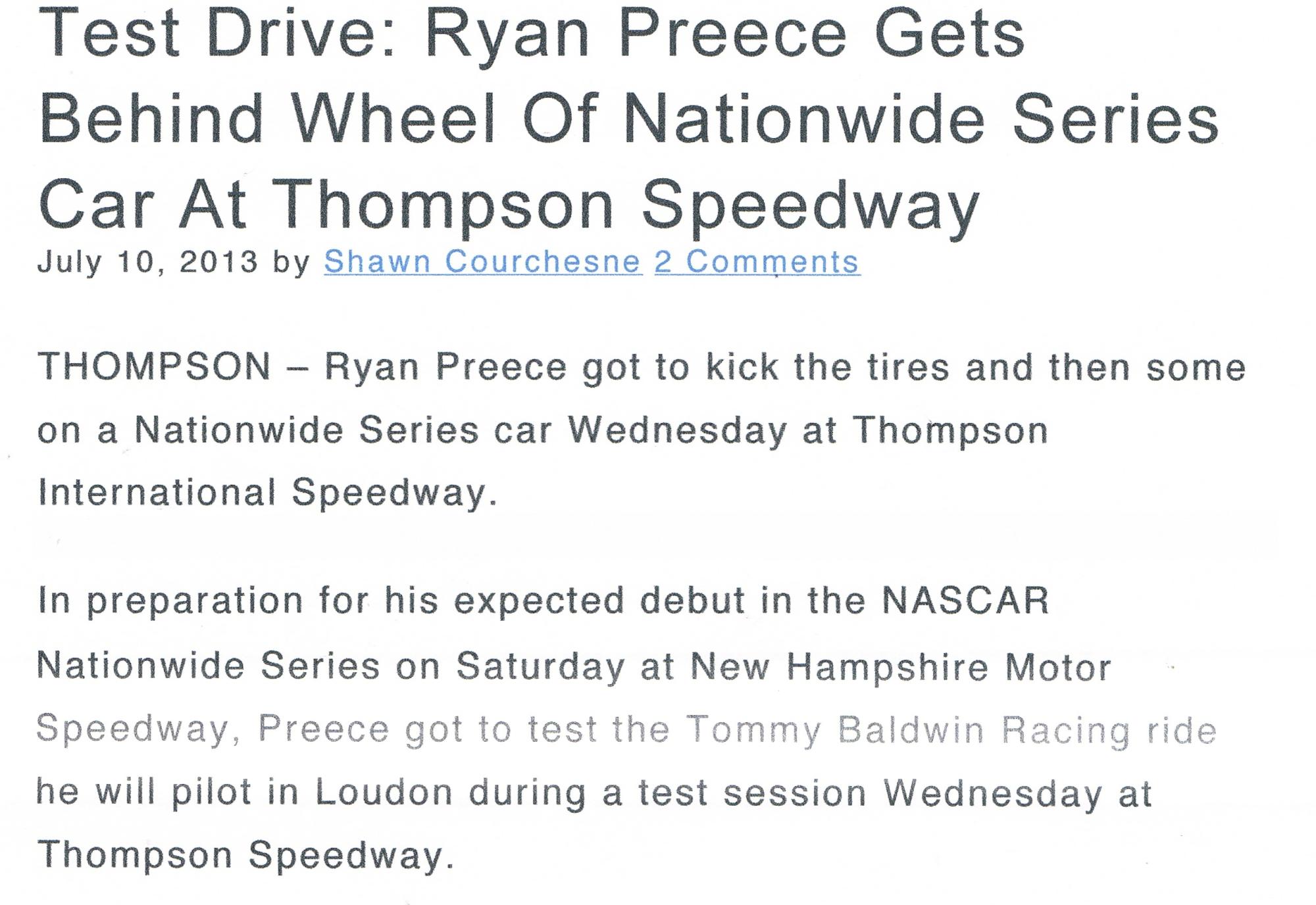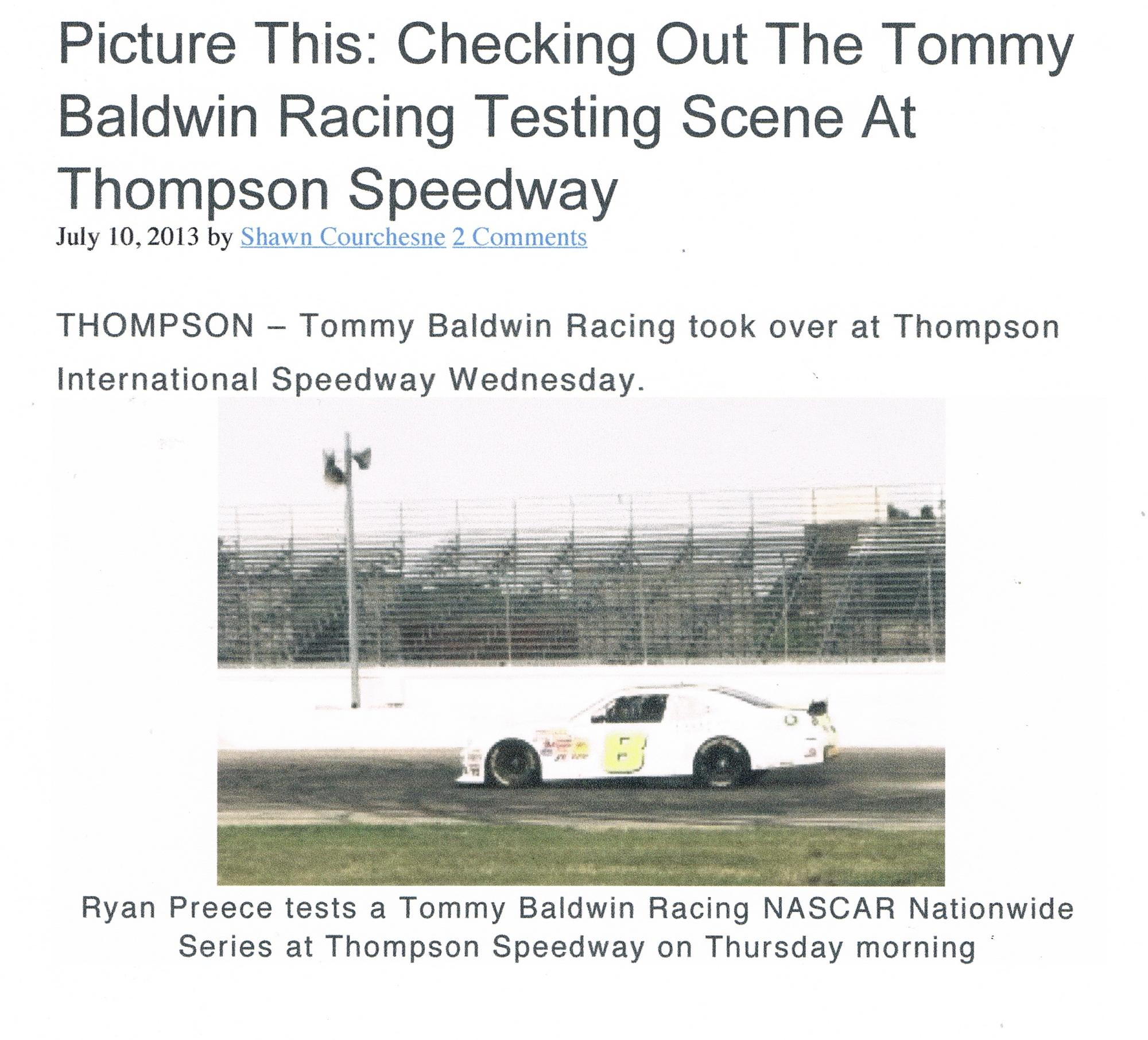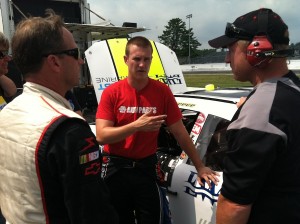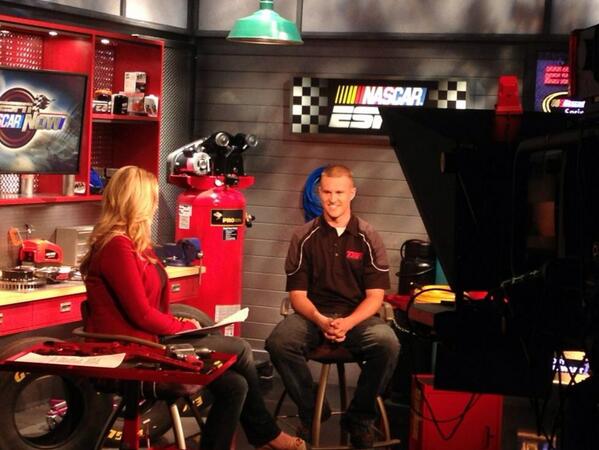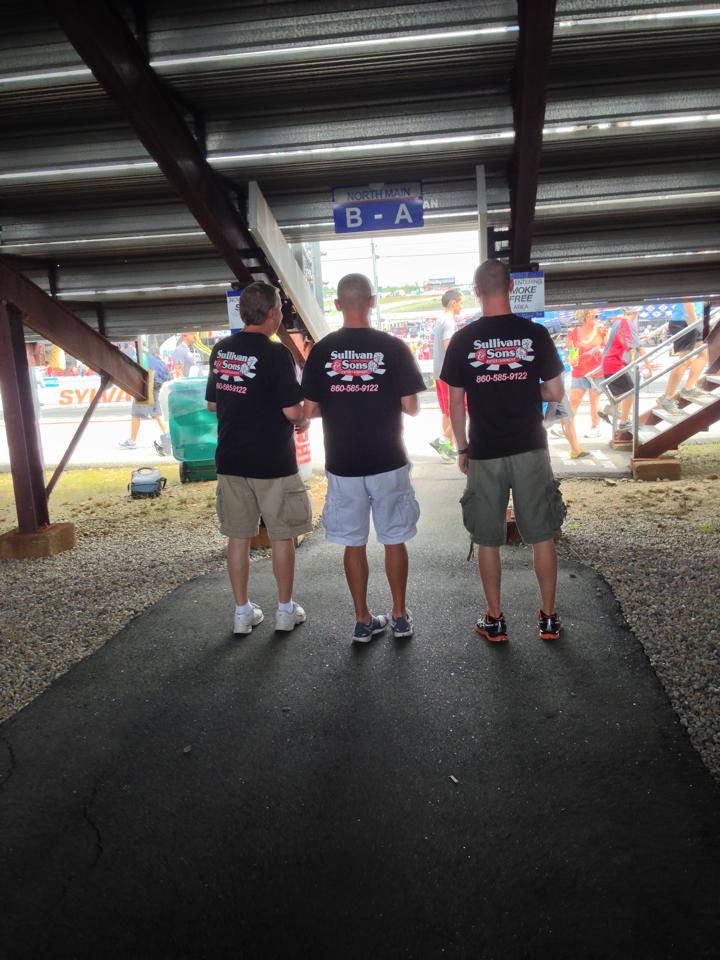 Where Jean-Guy took this memorable photo of three great men!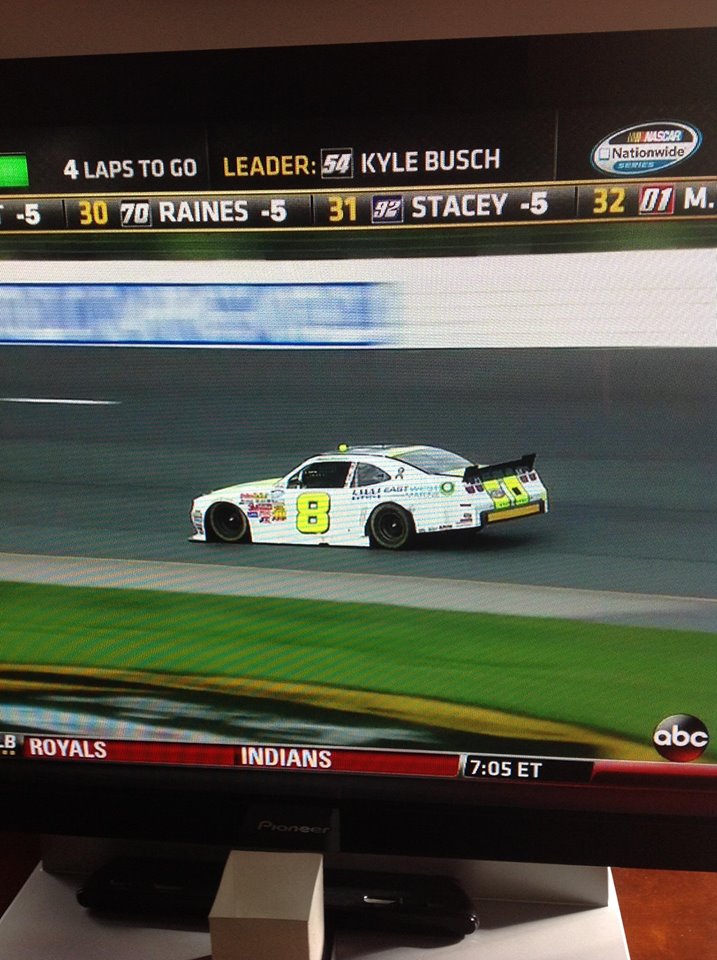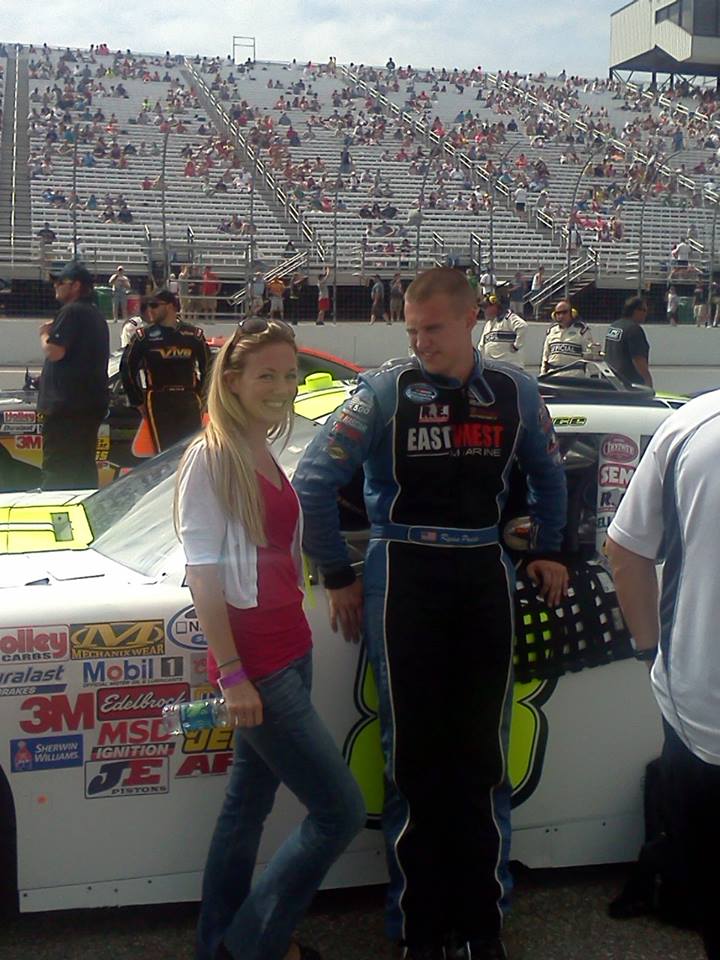 Back home---our season continued, both the temperature and the racing got hot!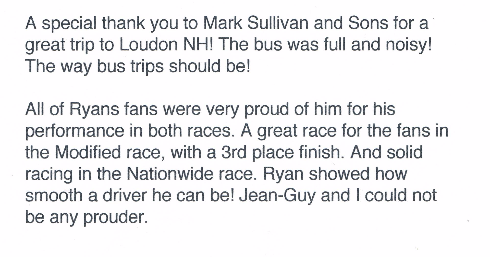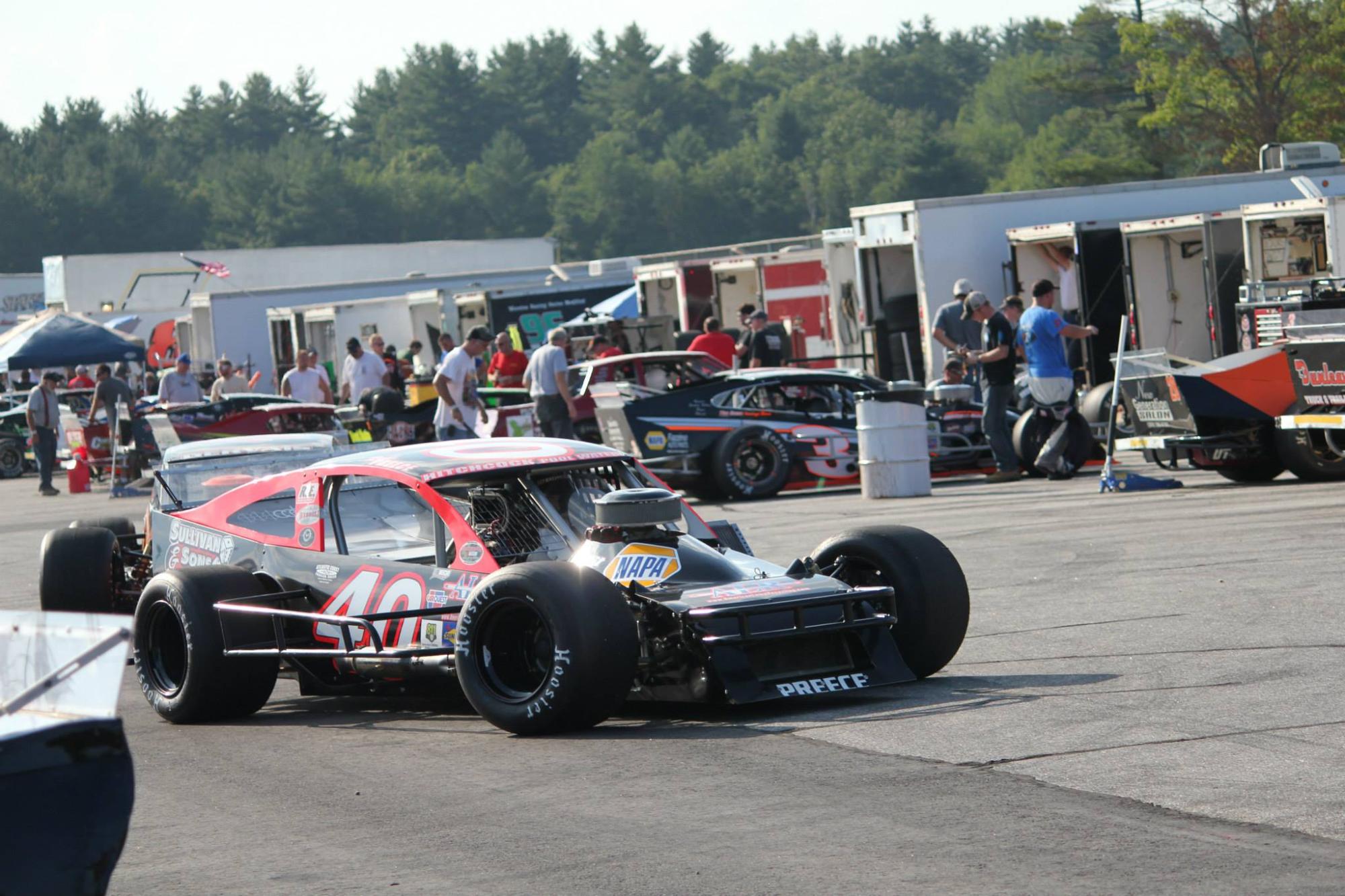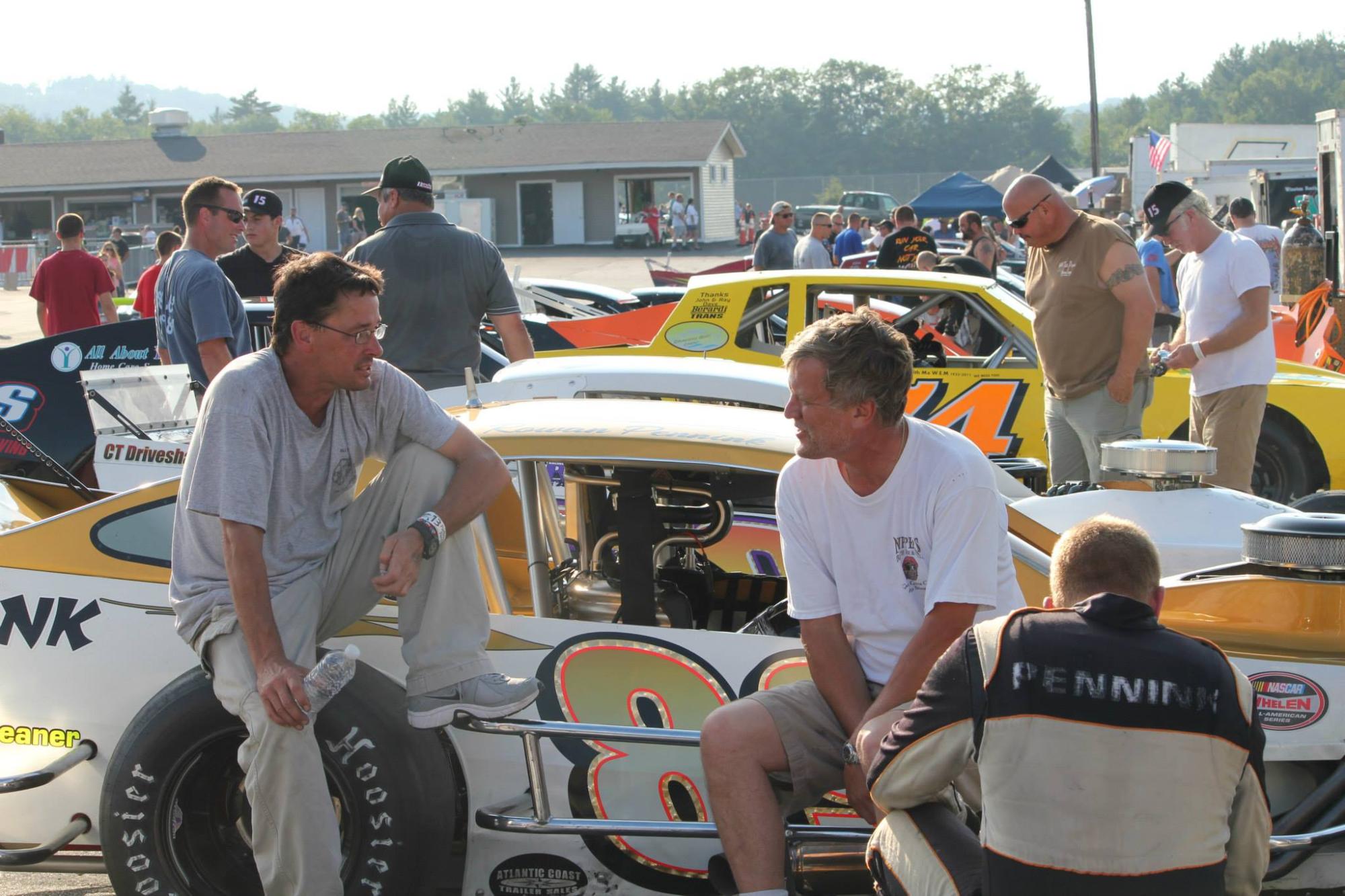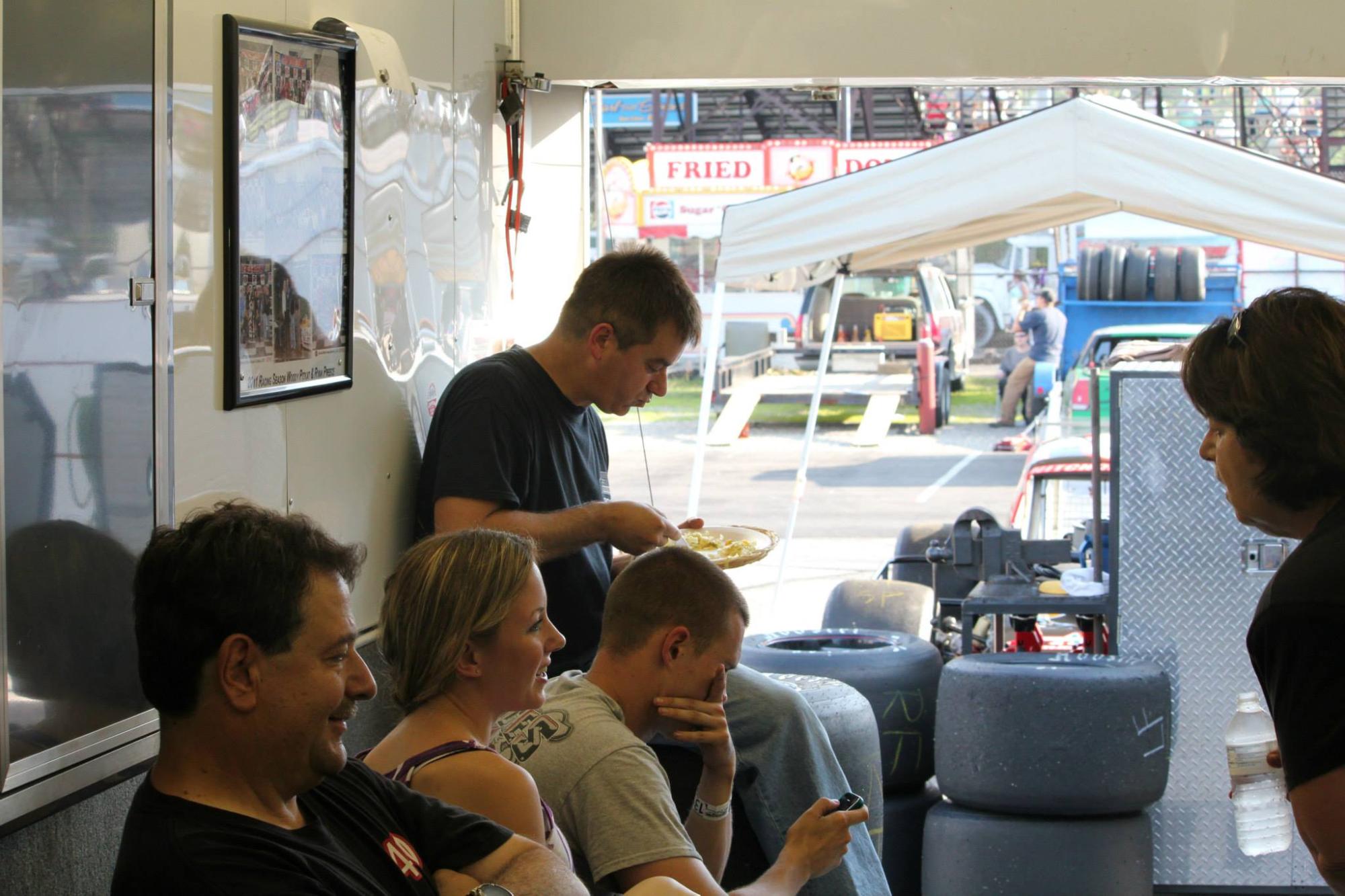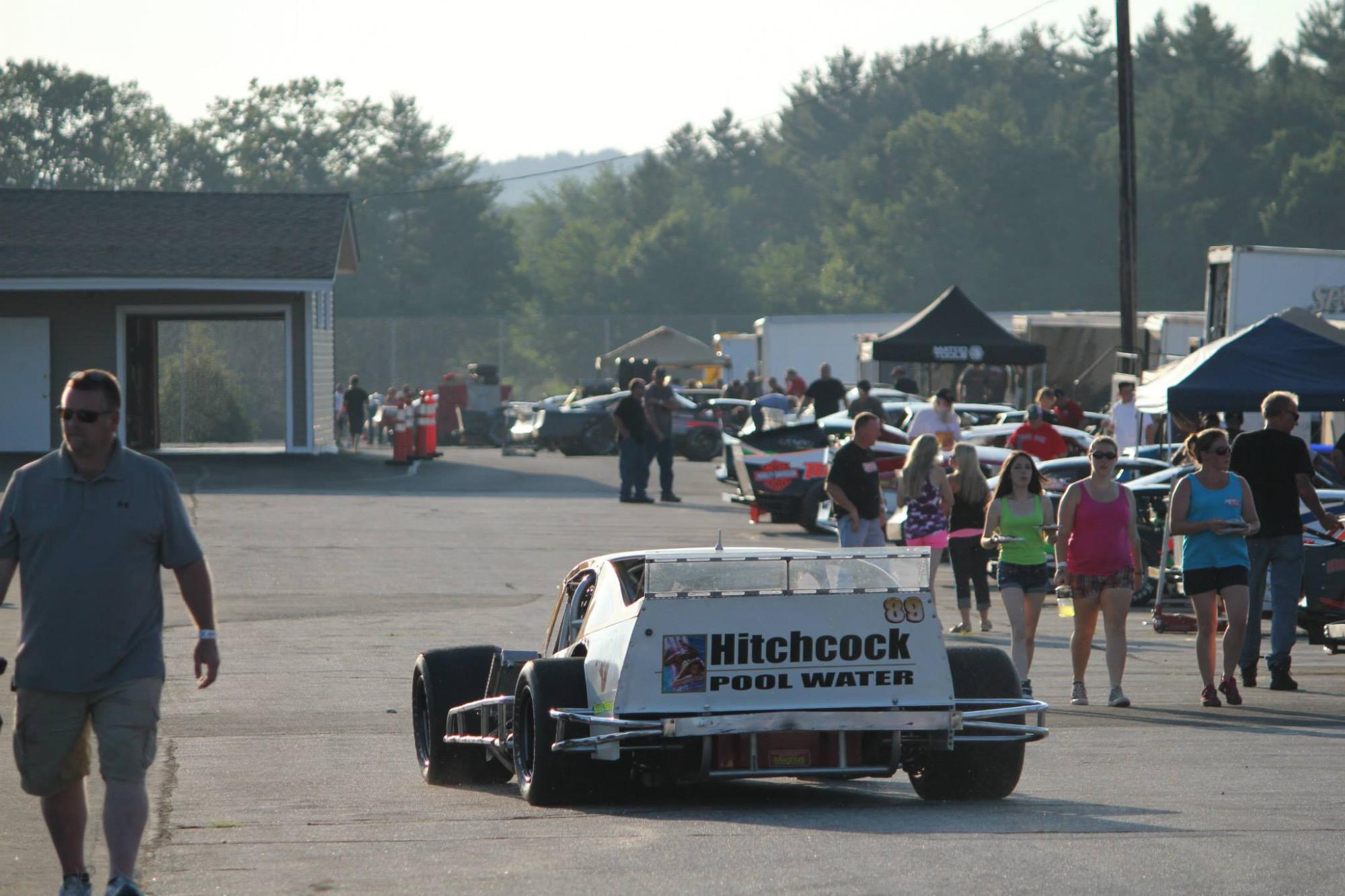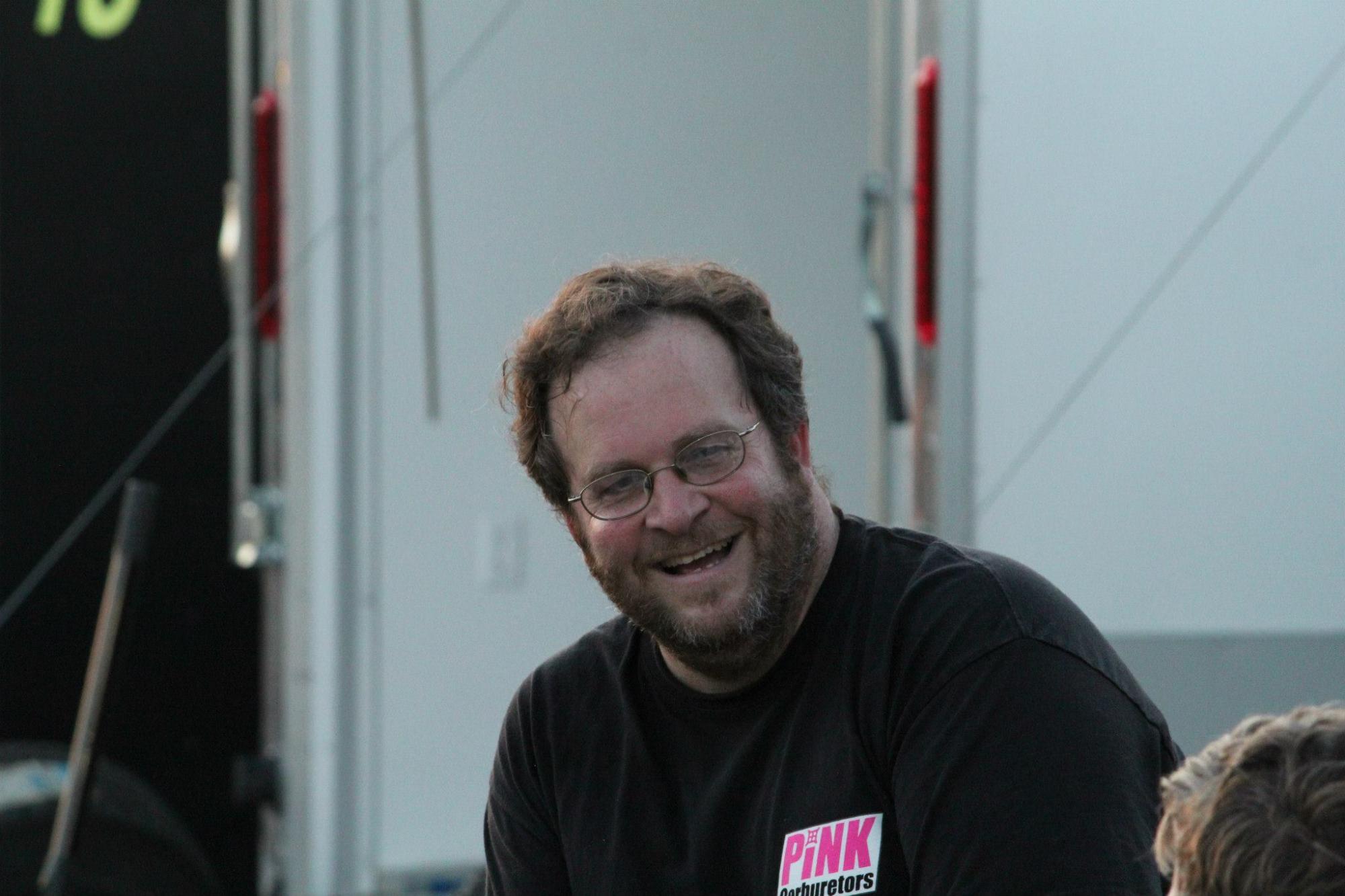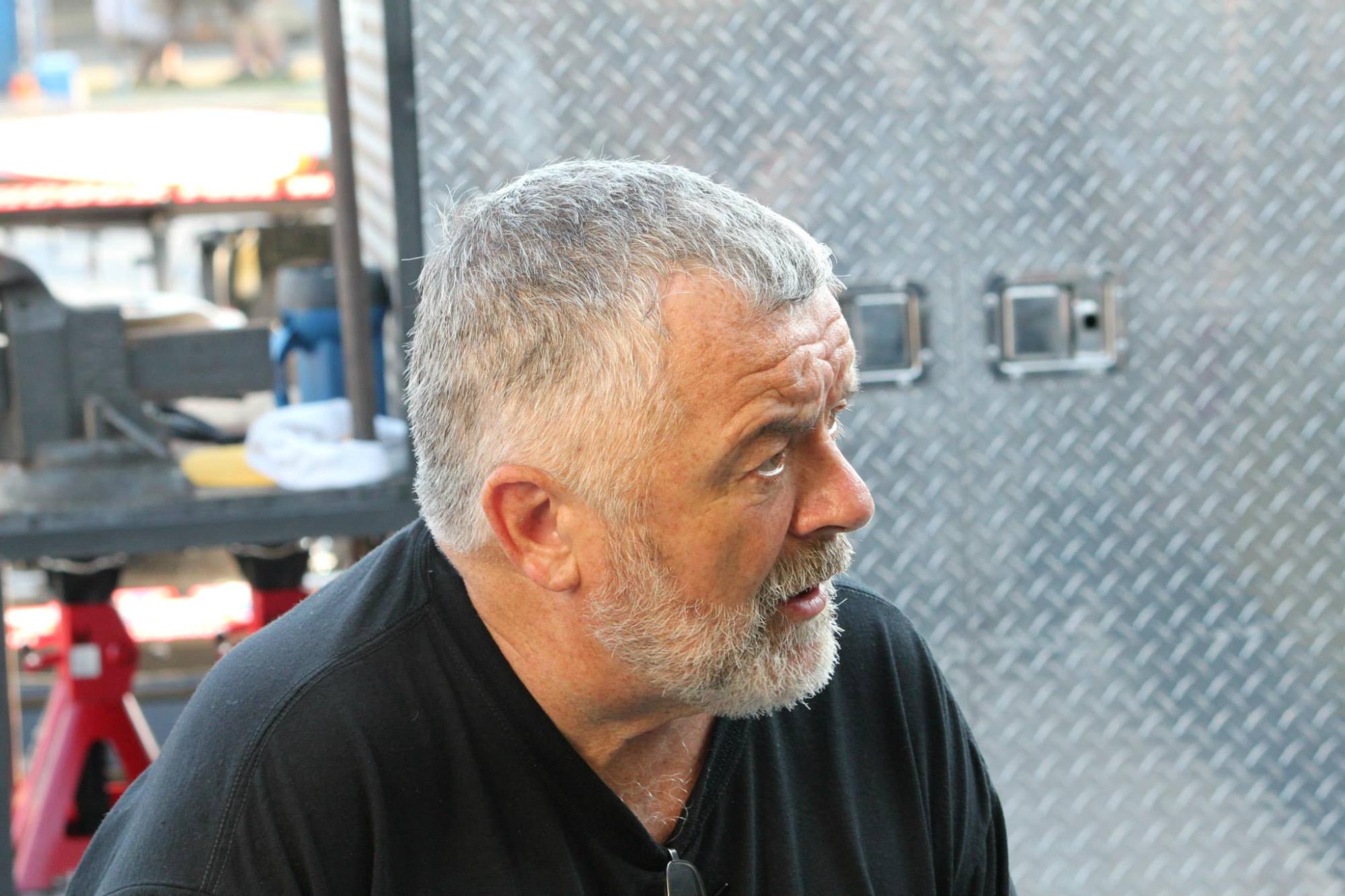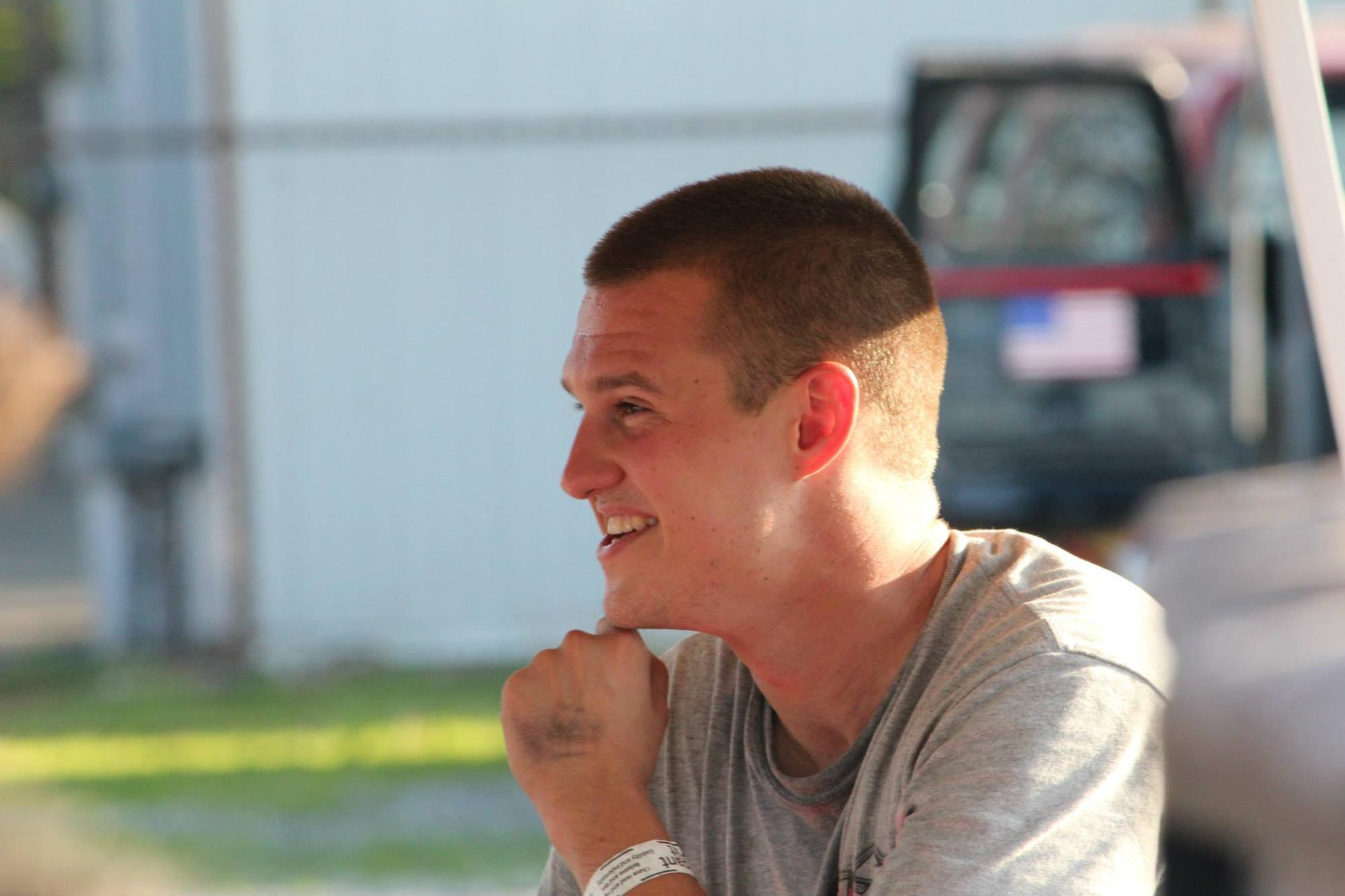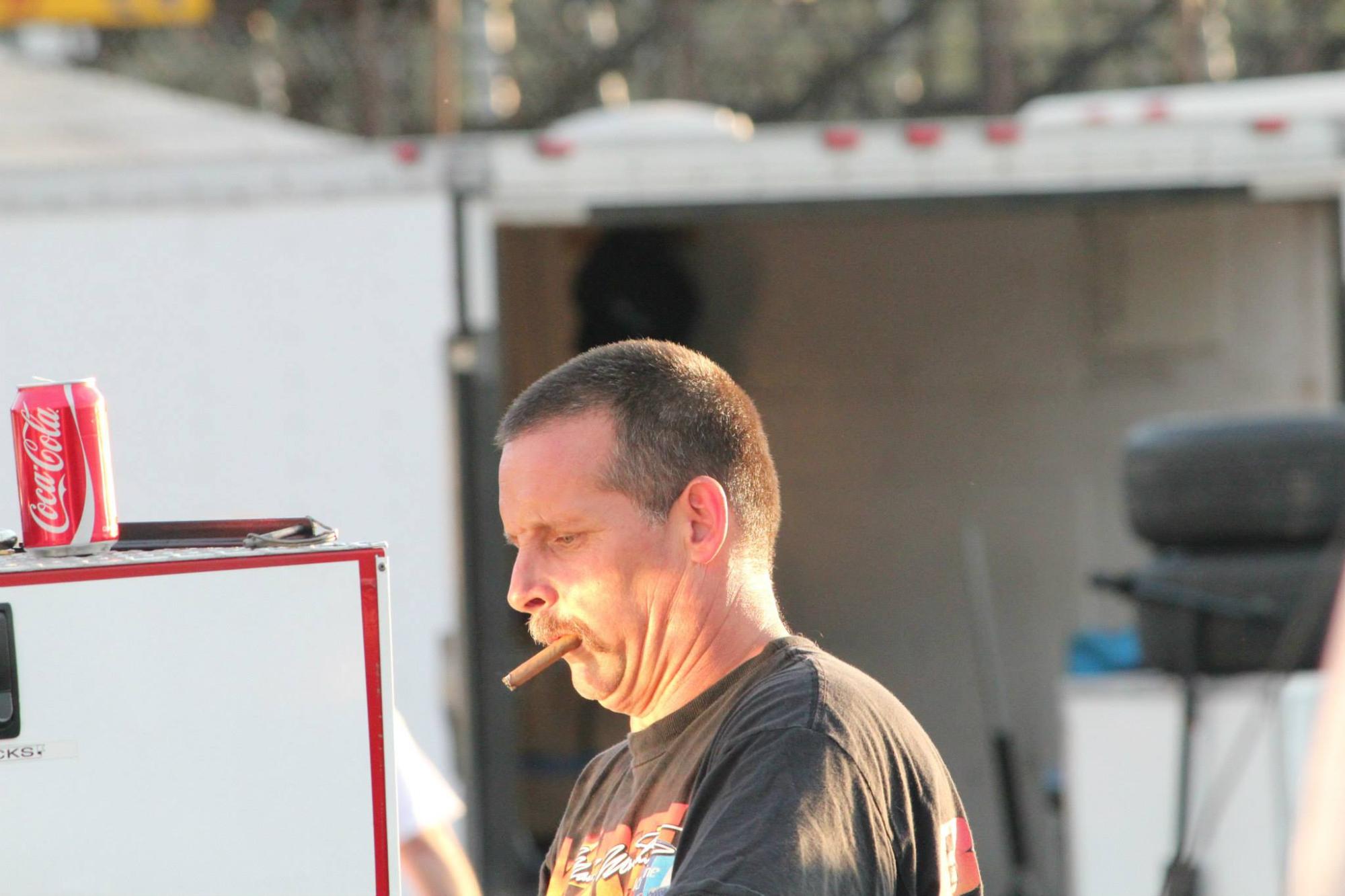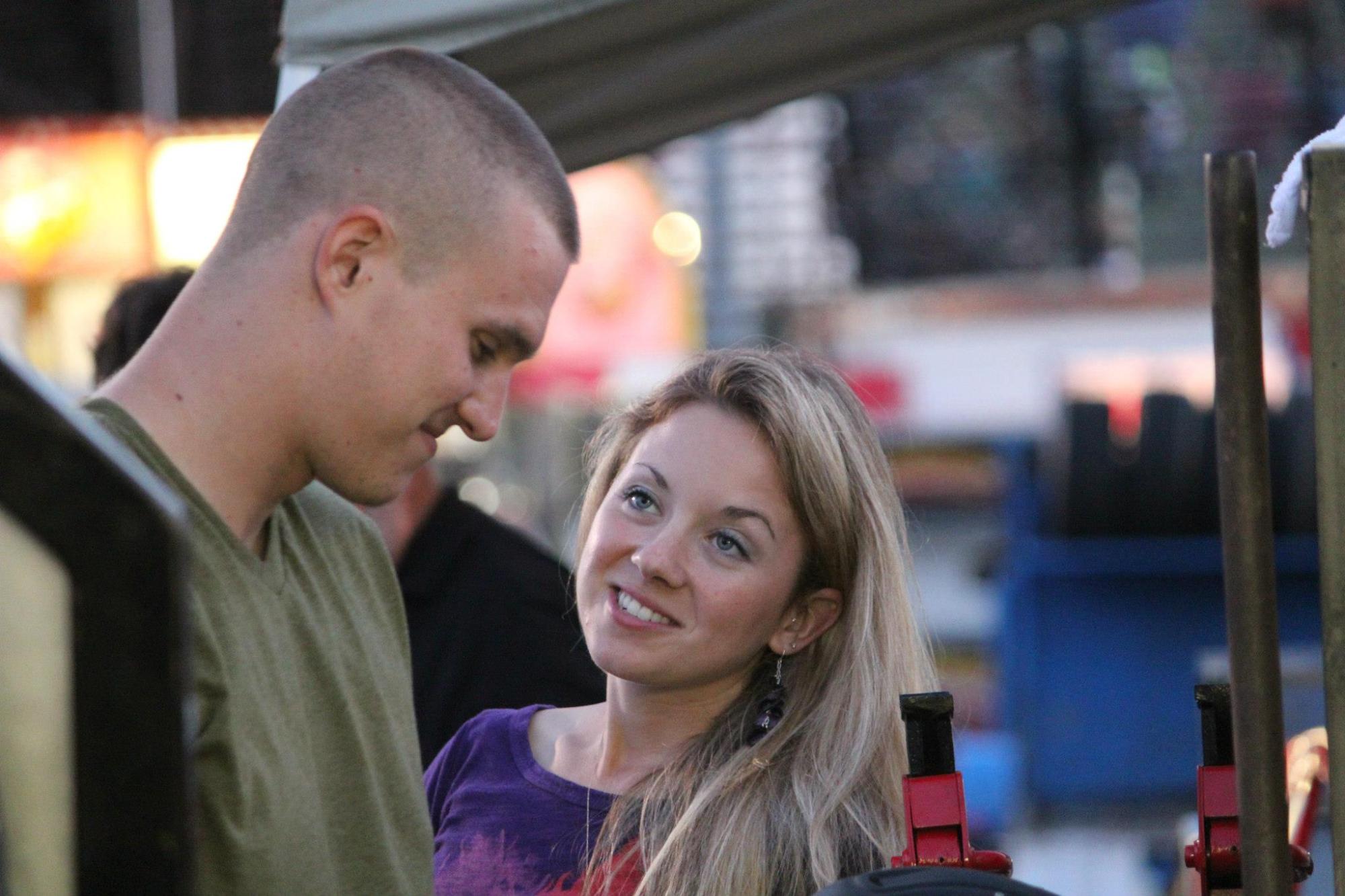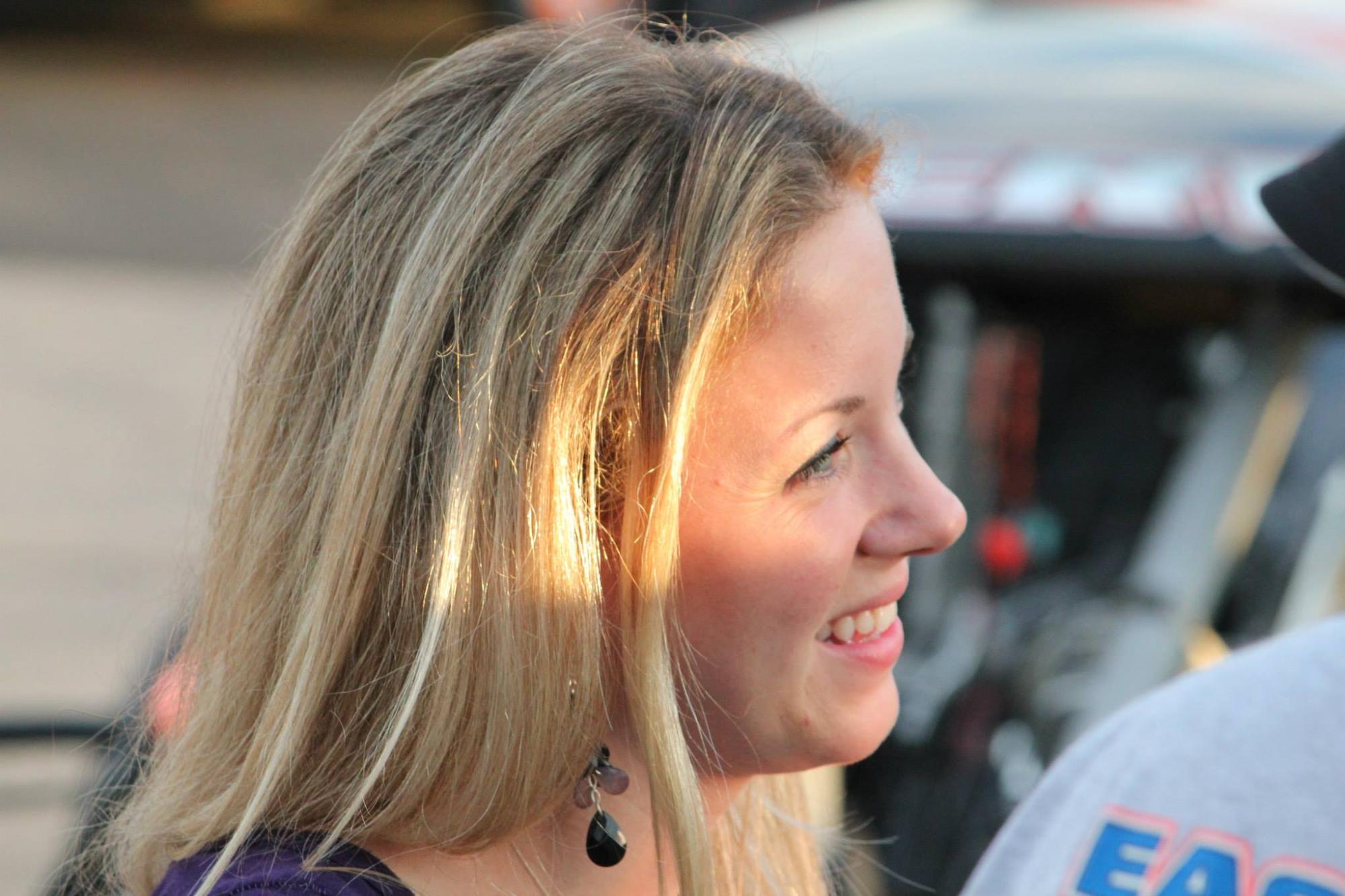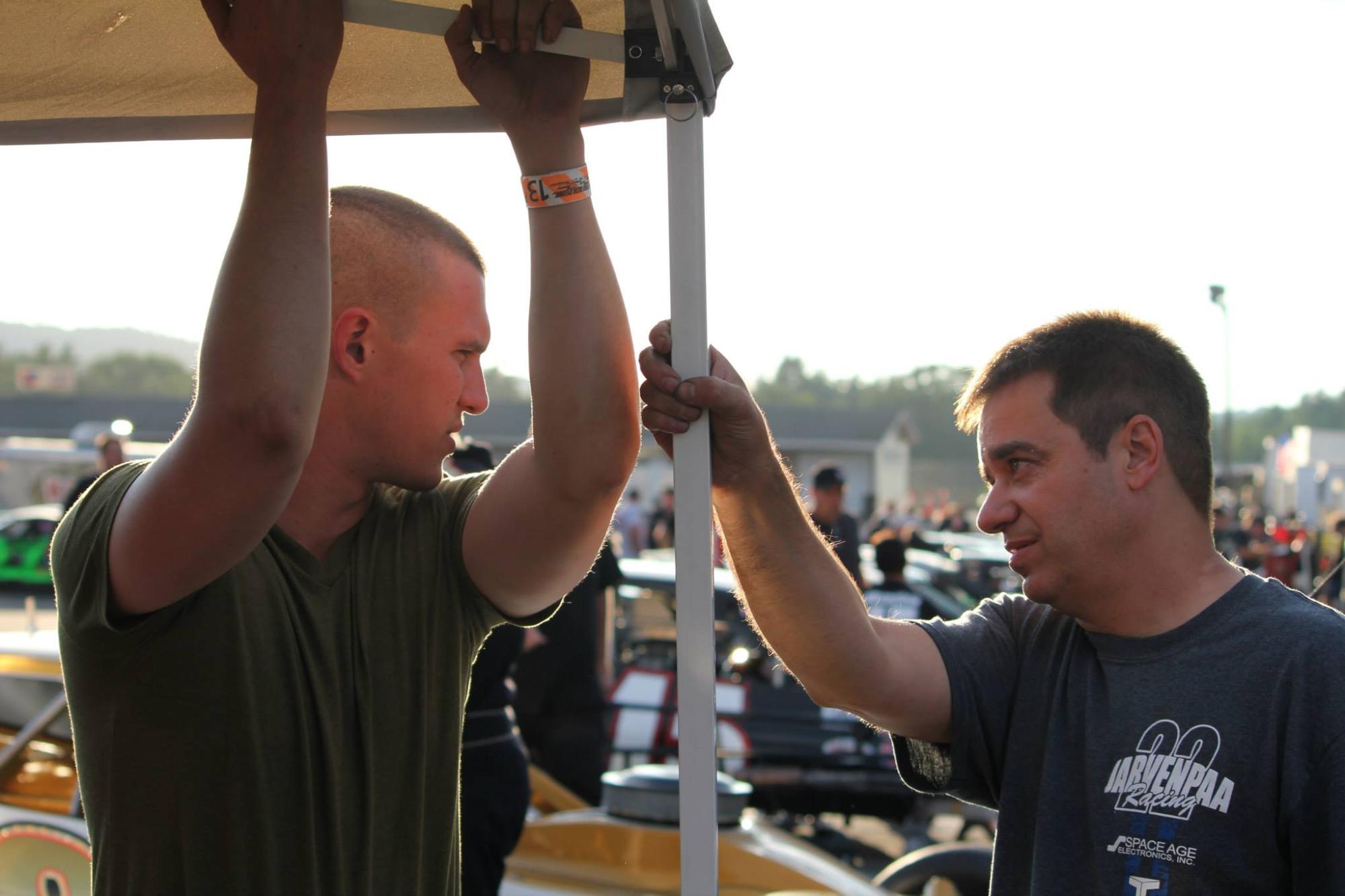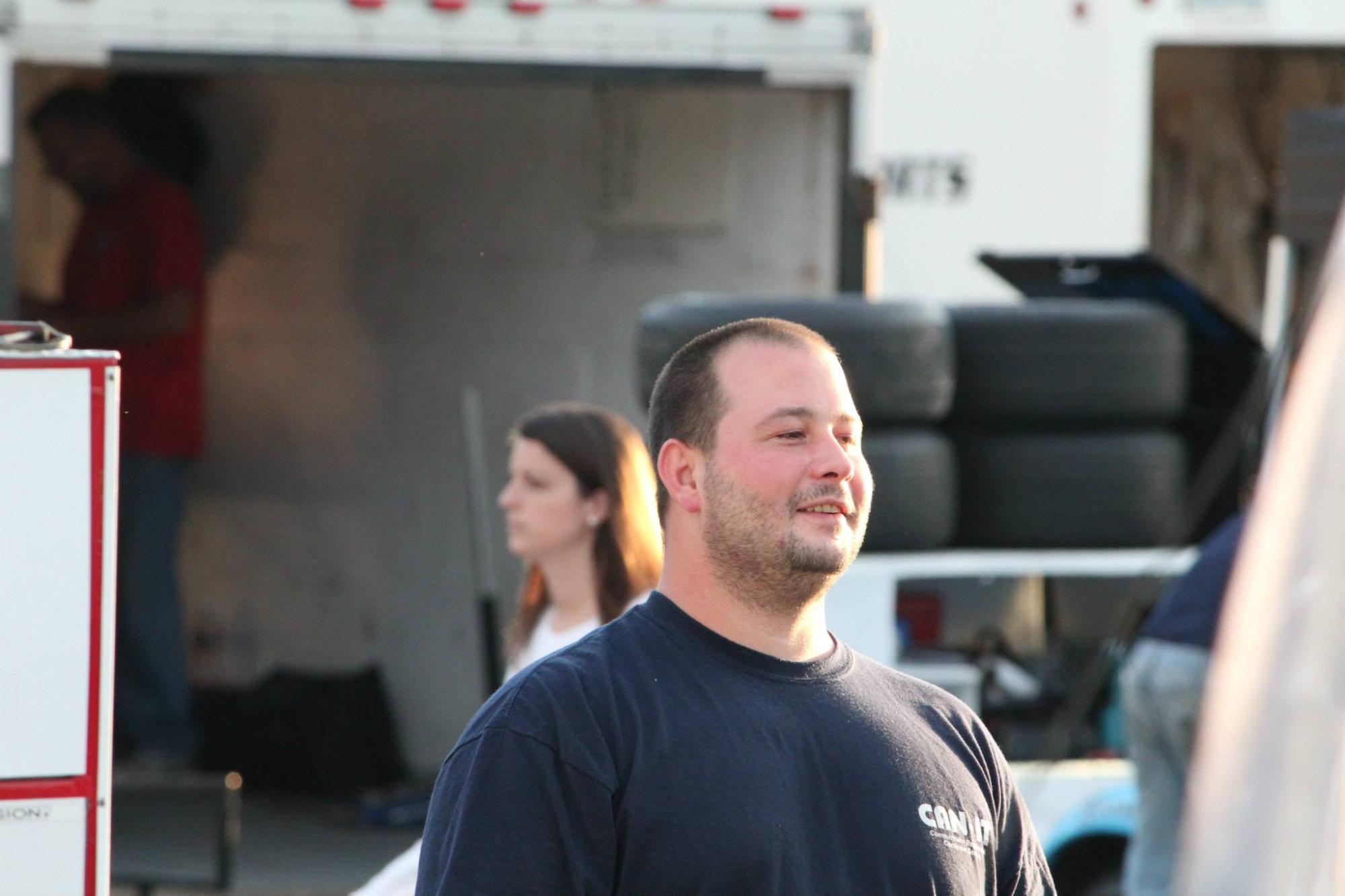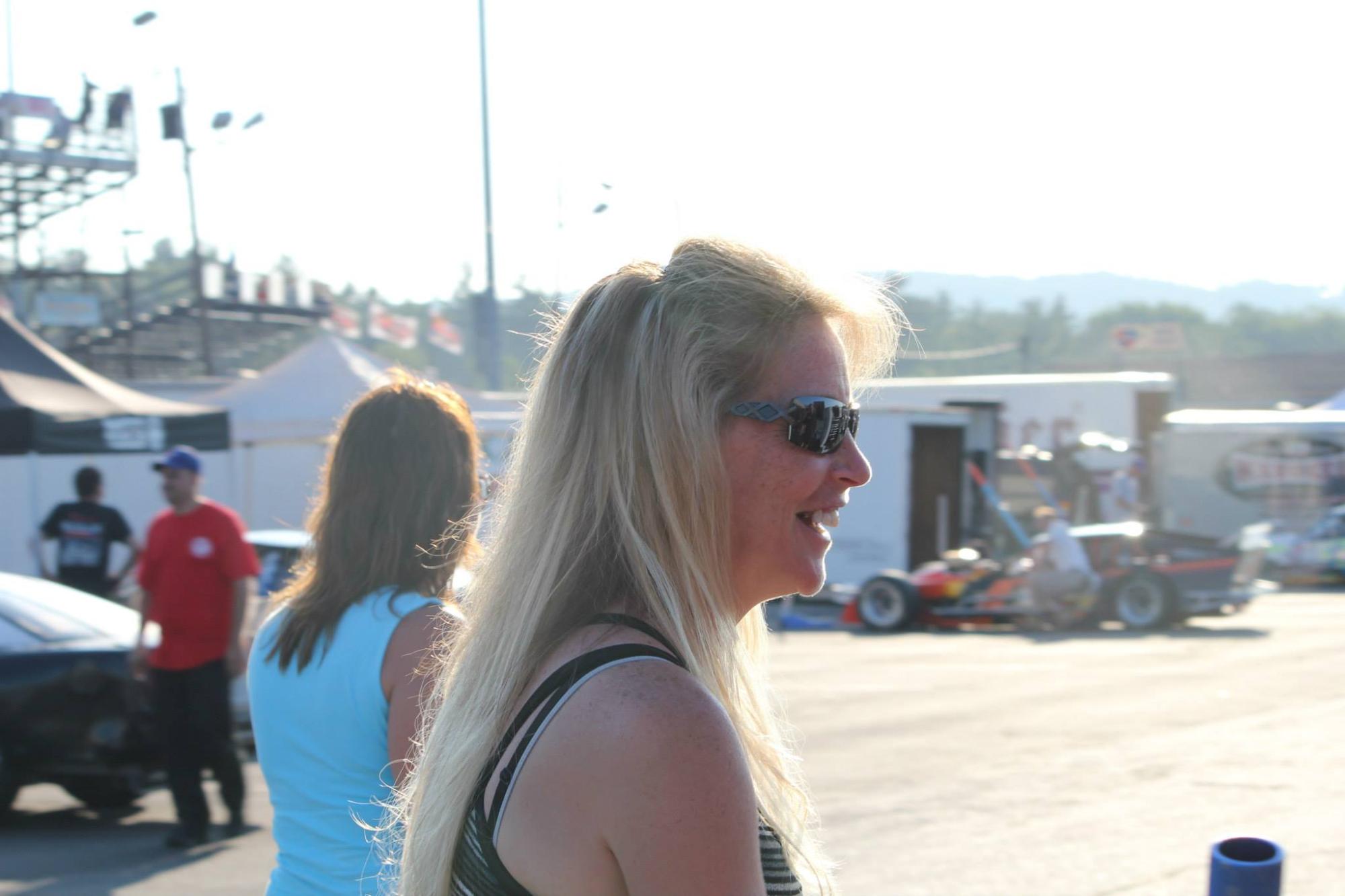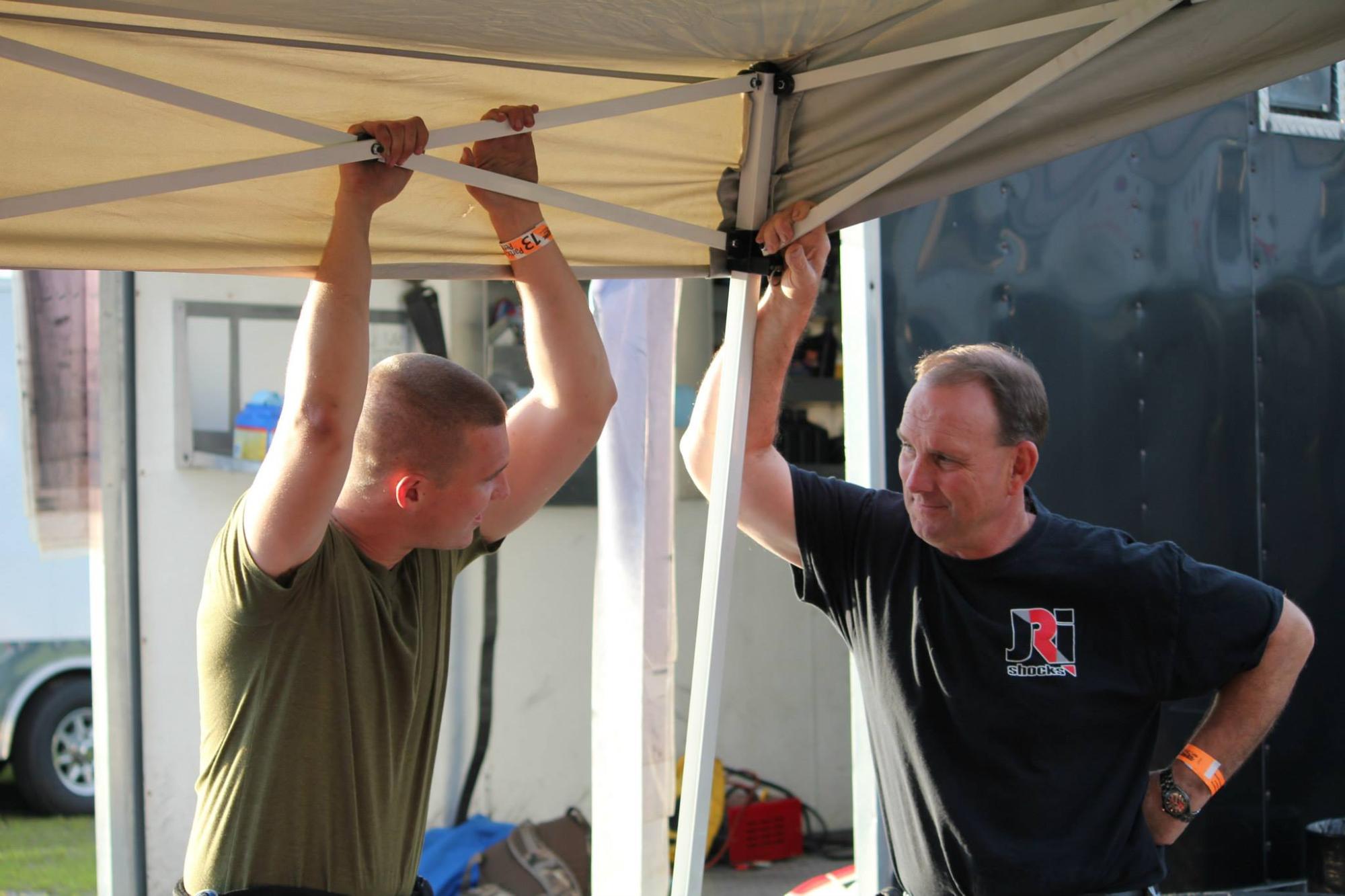 All photos by Reid Bogie!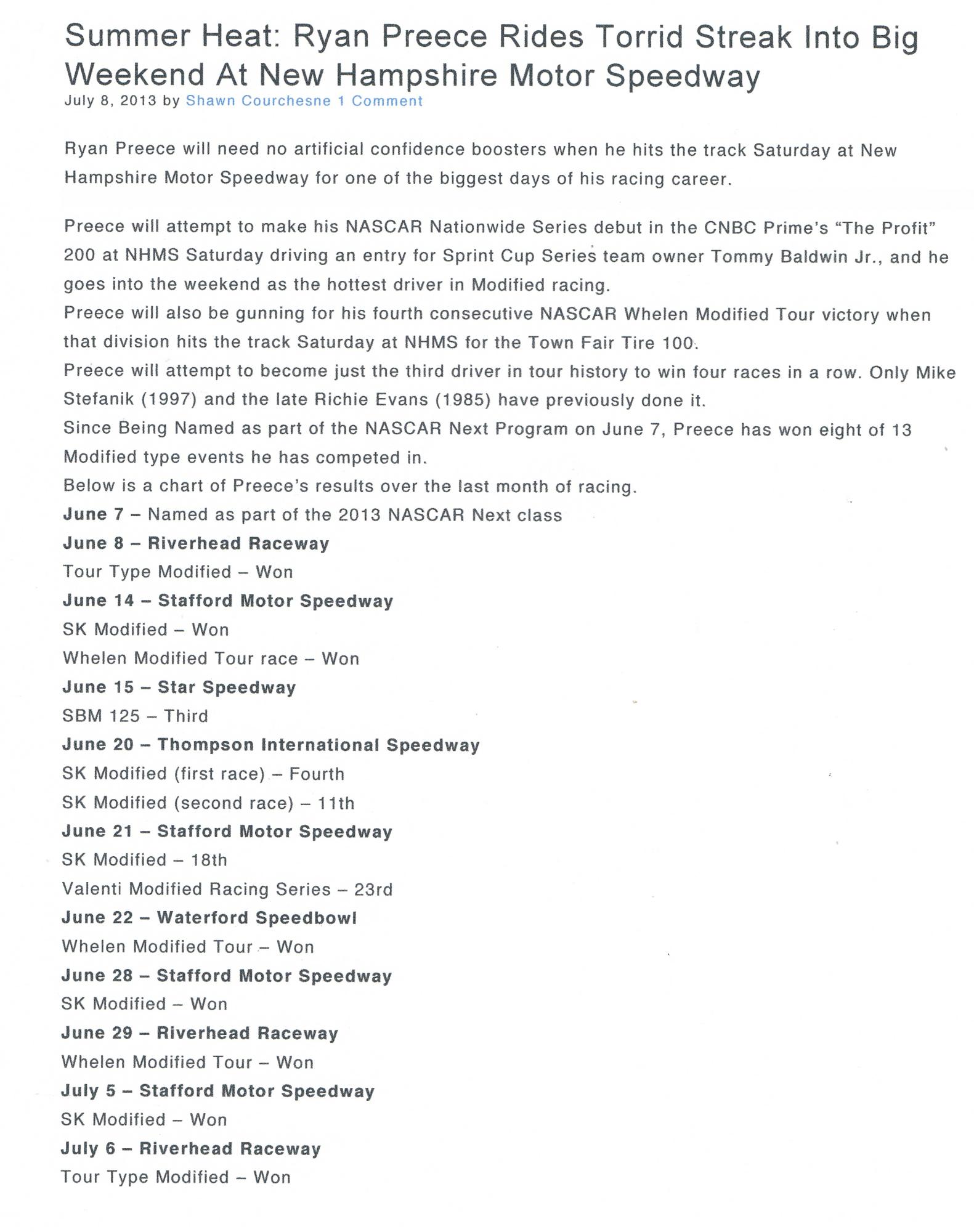 So, here is the June wrapup!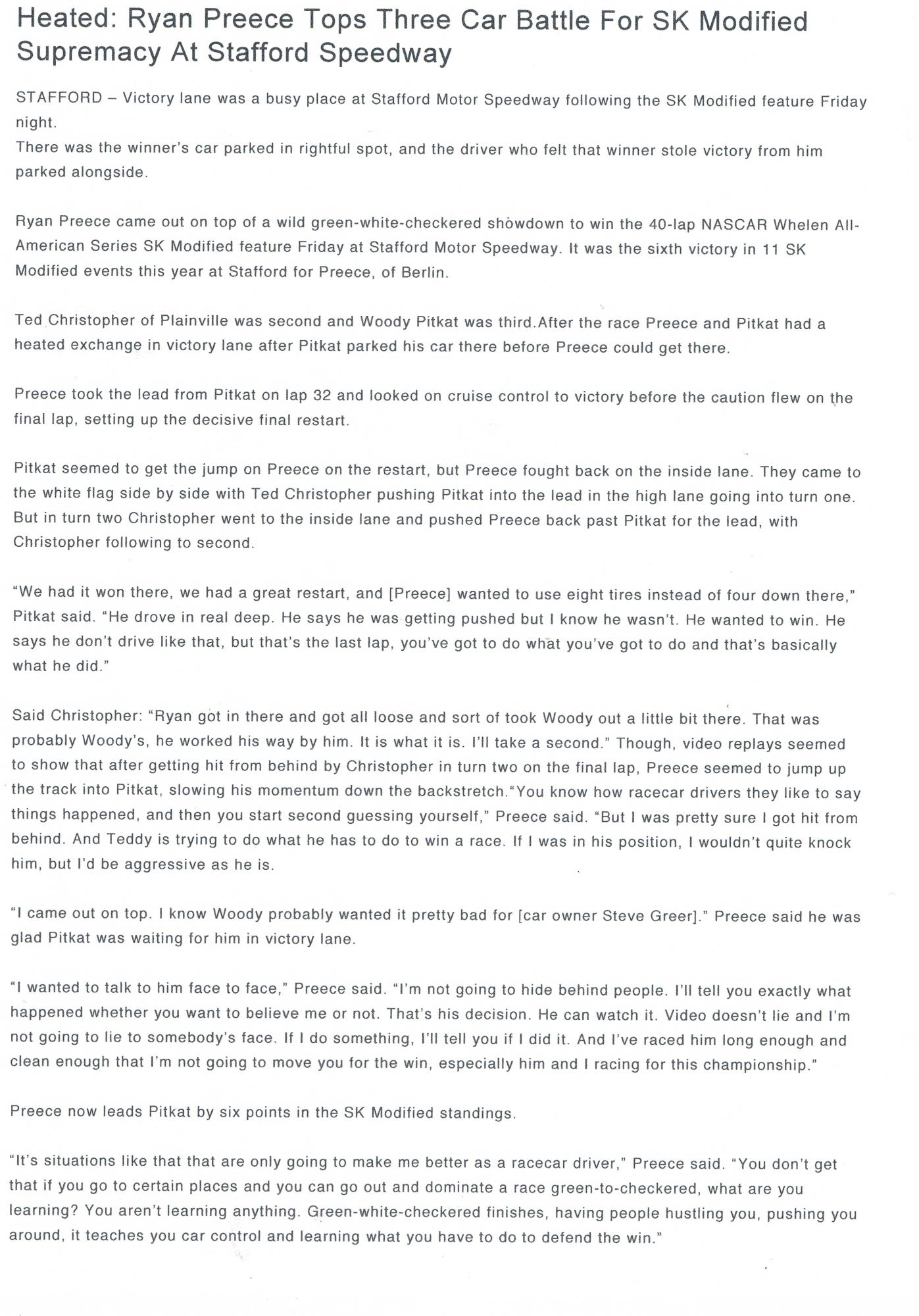 Our #6 Win would indeed be a Heated Win! Interesting how video always captures the truth!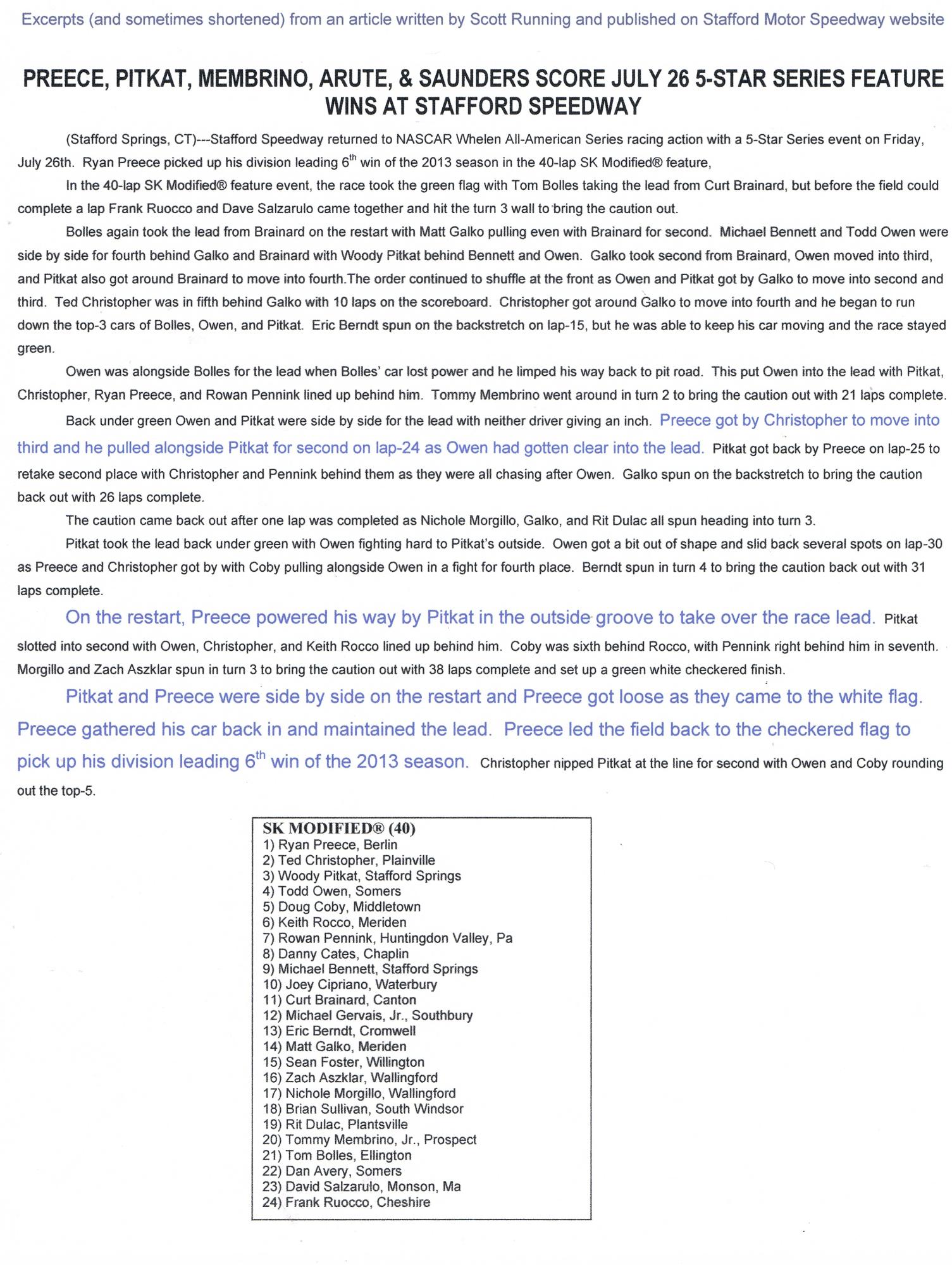 August, 3013 - arrived so quickly! ( But, the winds of change were slowly moving in. Because with every success, with every headline, with every new adventure, the nasayers began to rise. )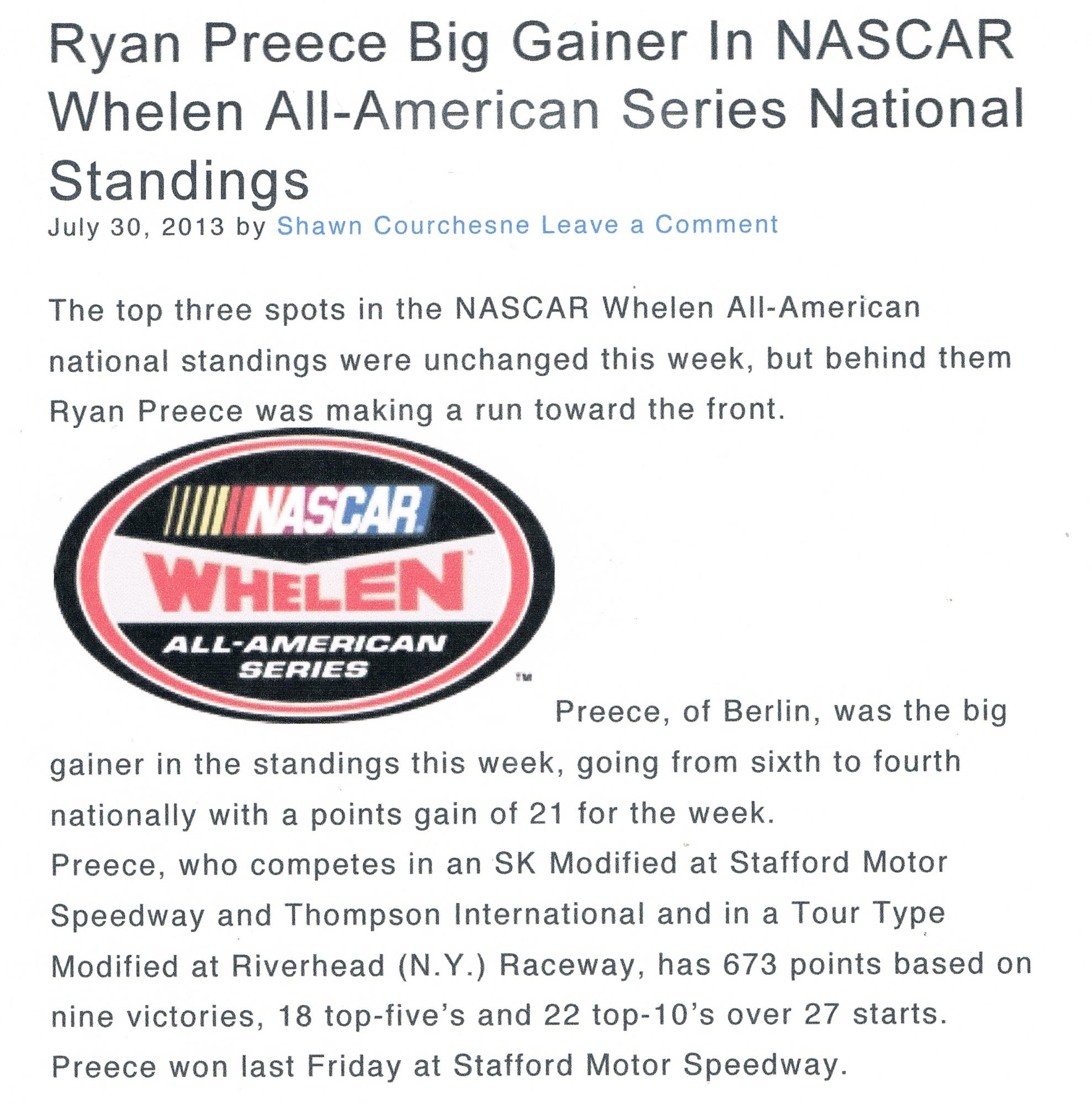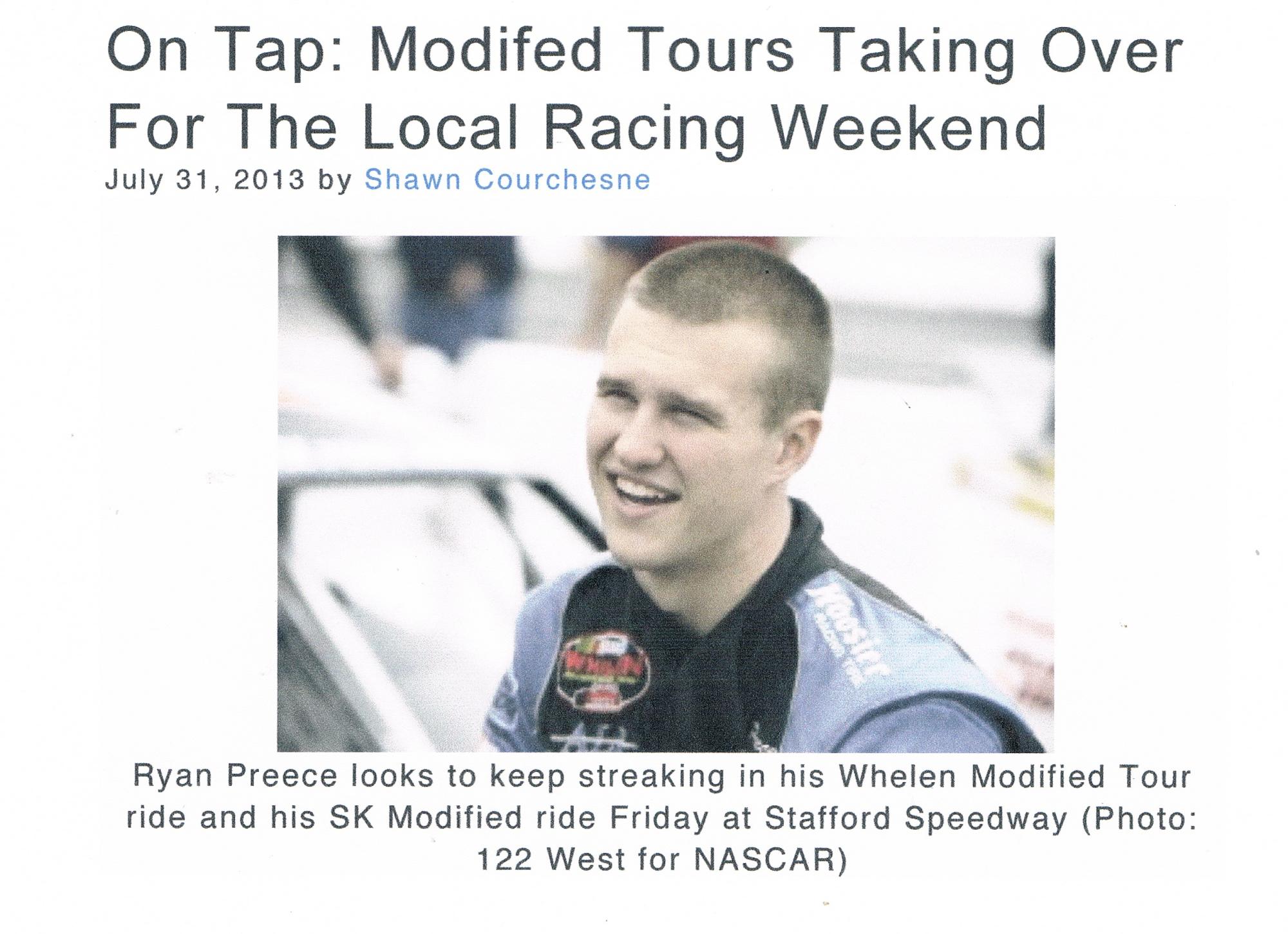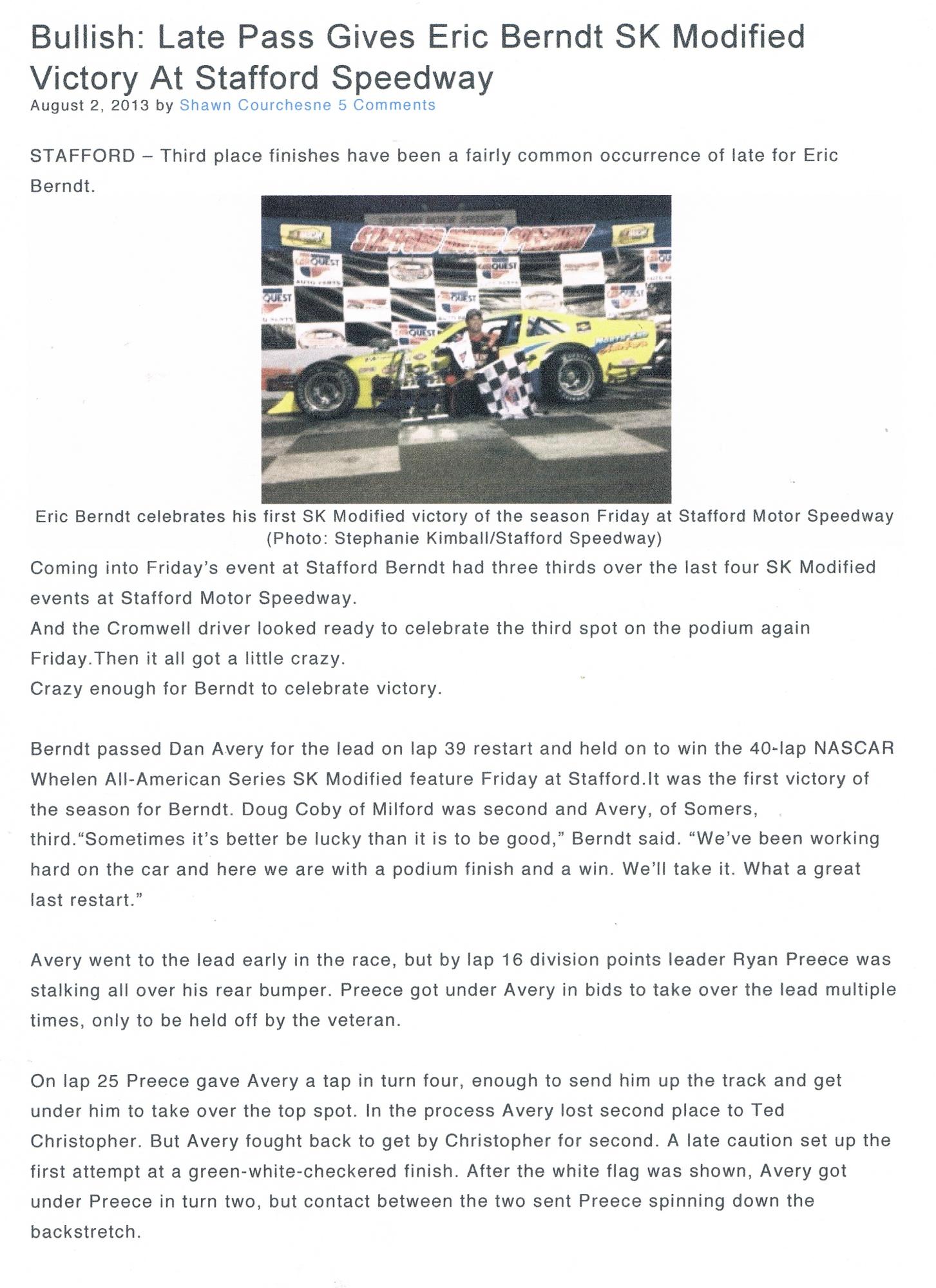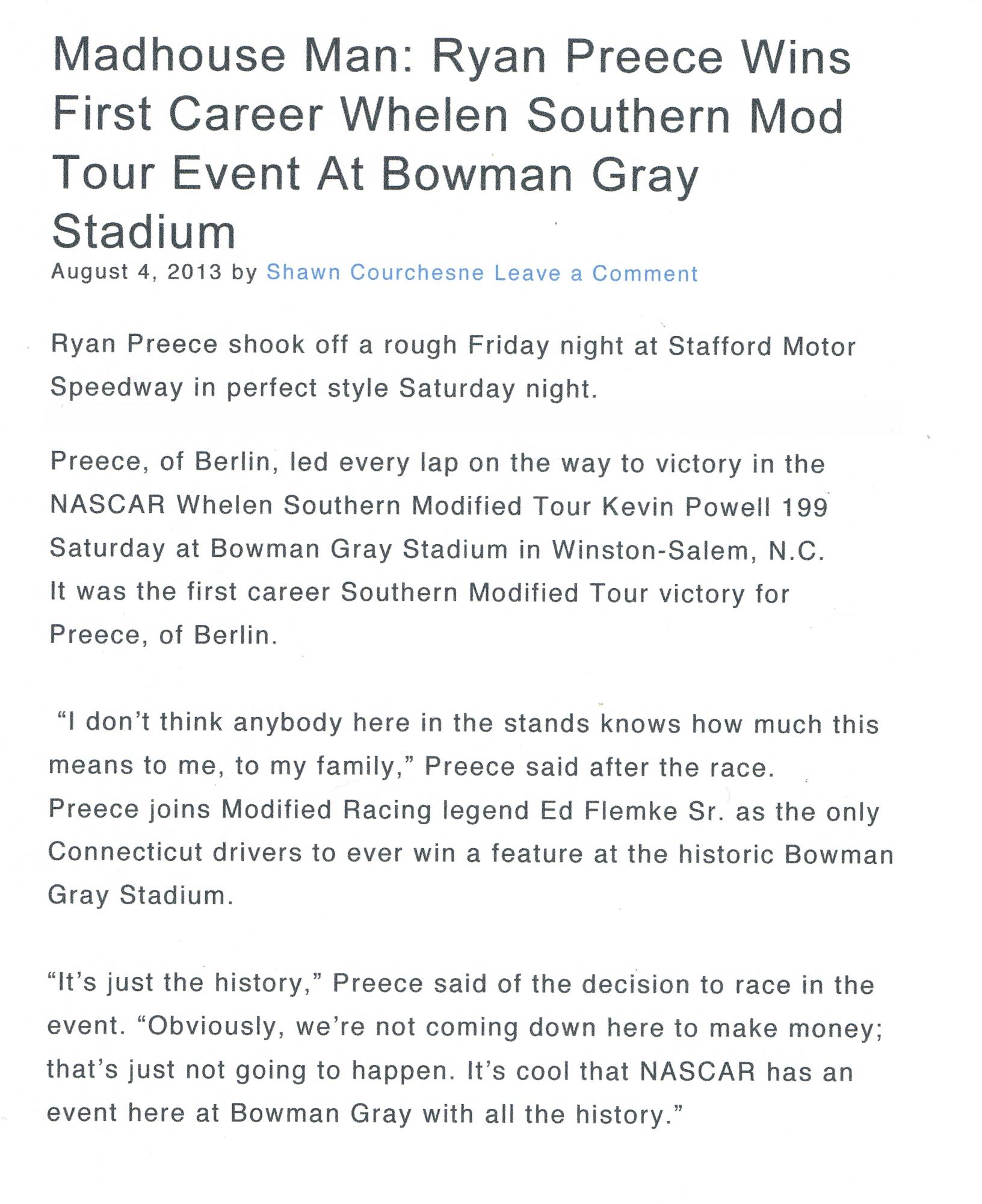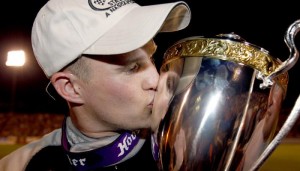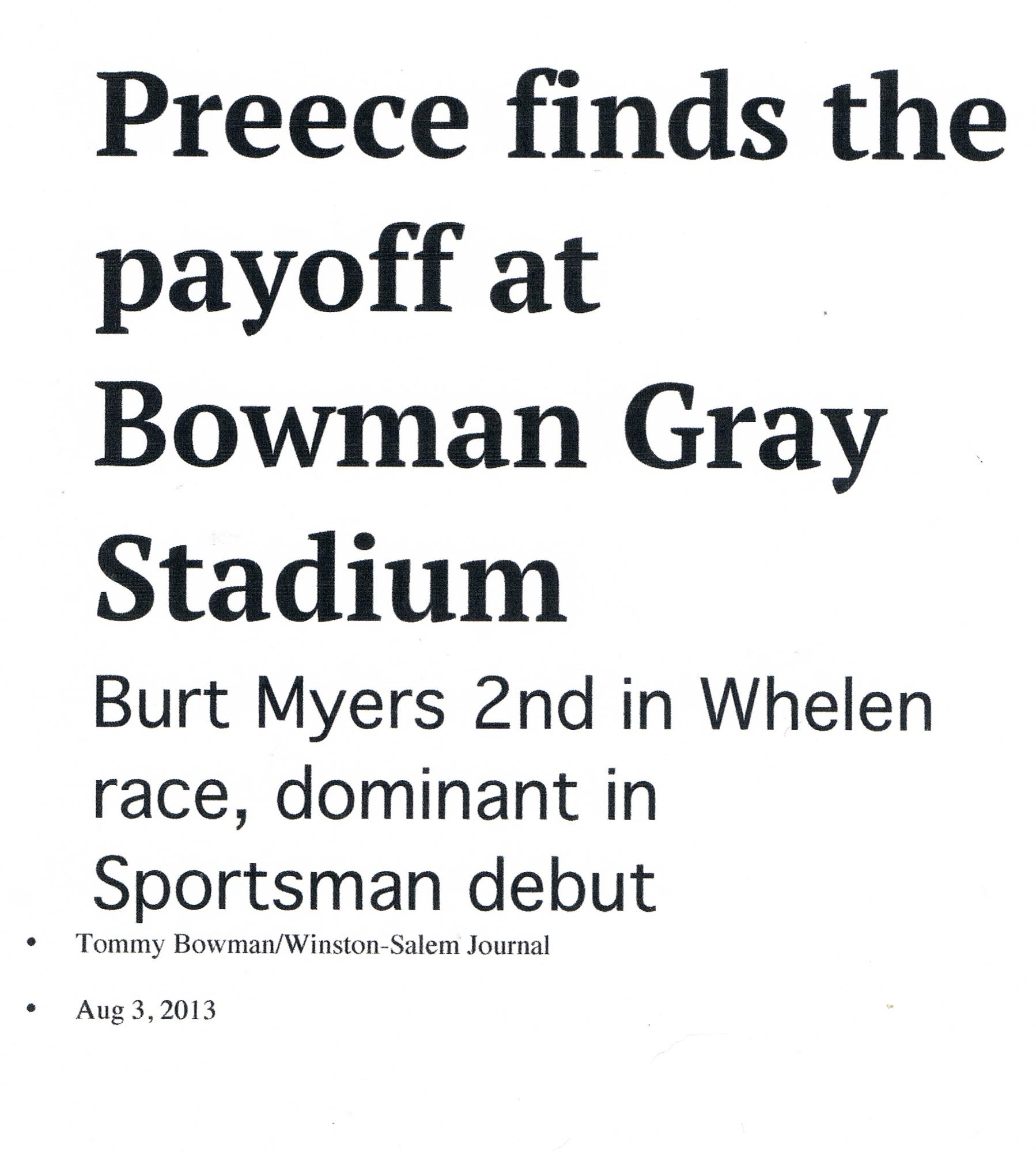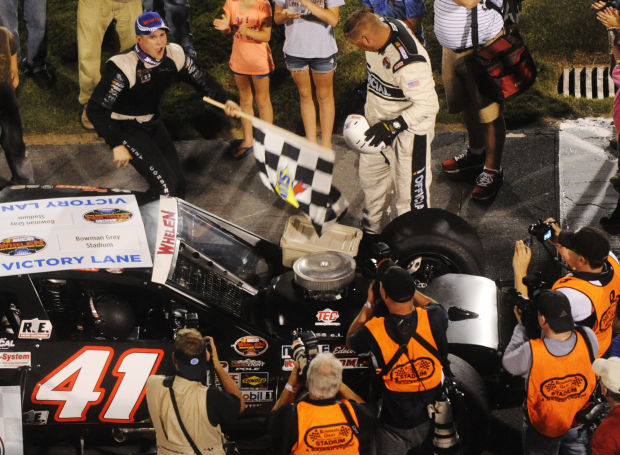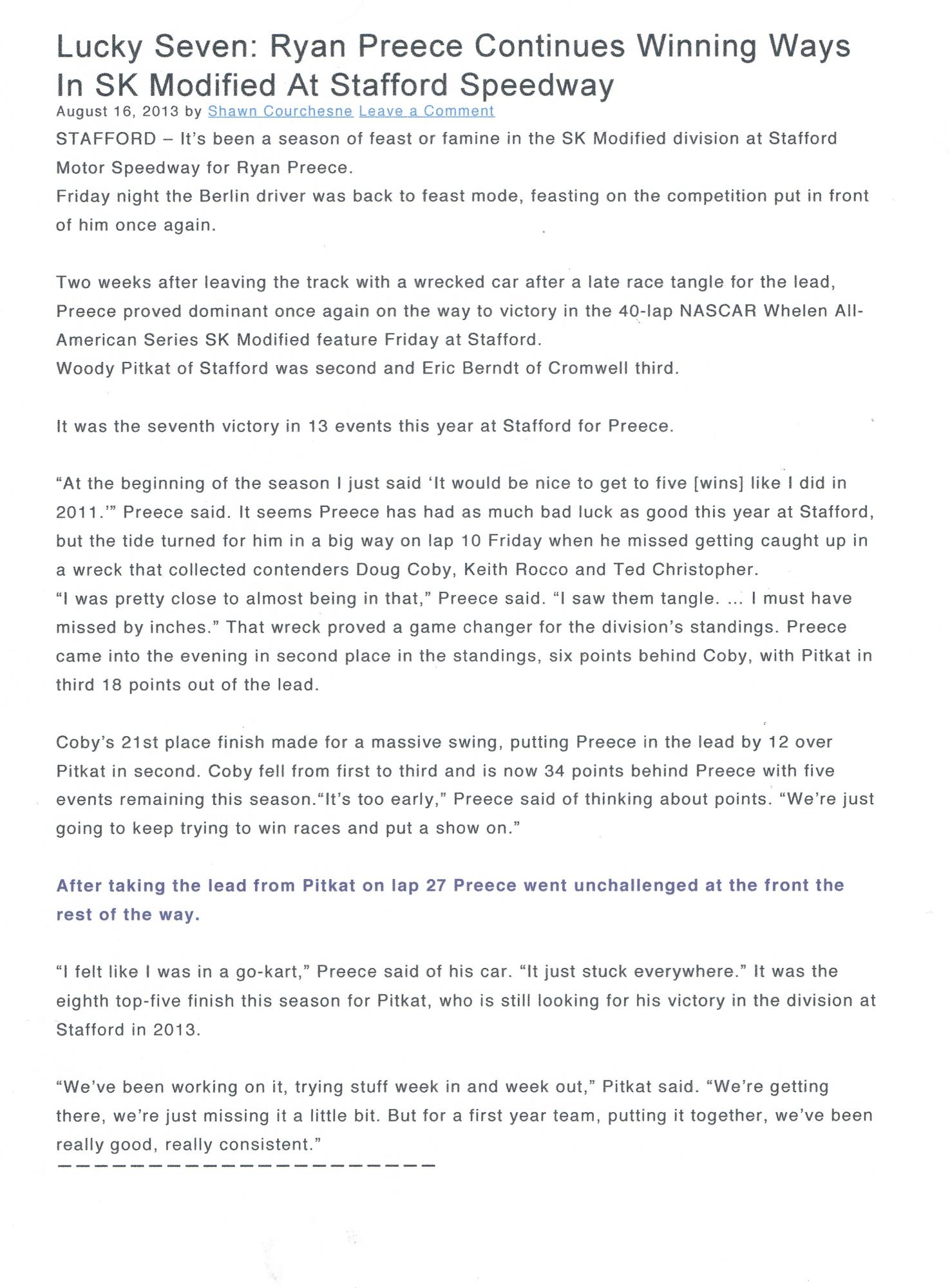 What people did not understand about Ryan was that he was on a path, moving ahead, never looking back. Jeff, his Dad had taught him some good lessons about grudges. Ryan held none. As in his racing style, he never looked back, eyes on the front, focused! (2017)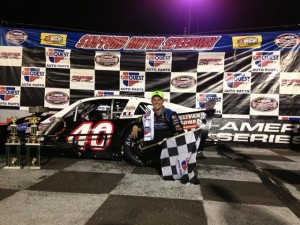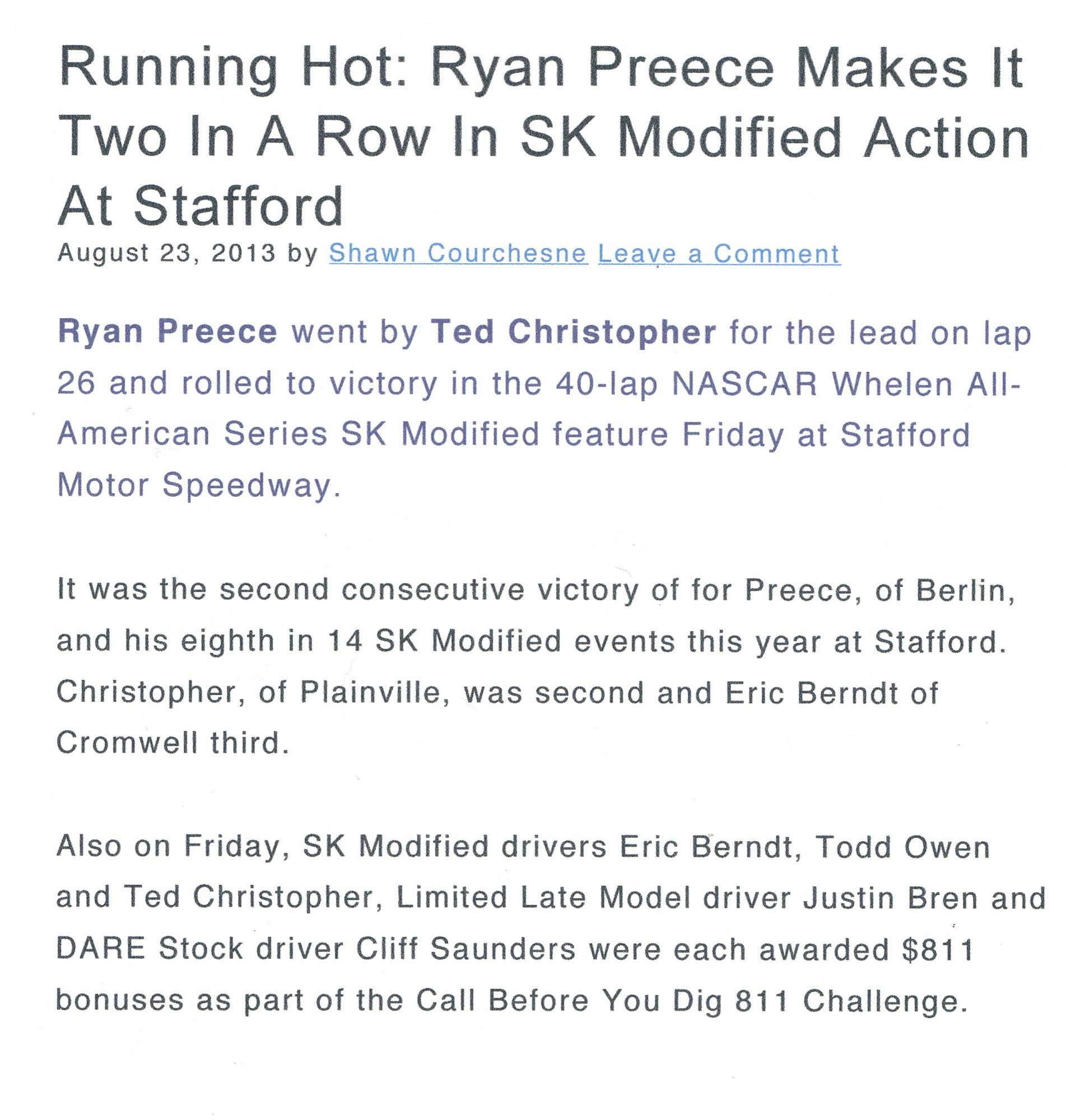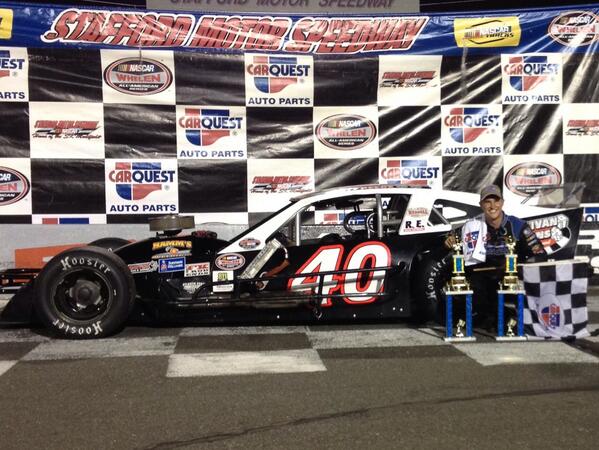 August 30, 2013 - The action was in the stands as our Miami Poulins joined us and Ryan! Always an extra pleasure to have them with us.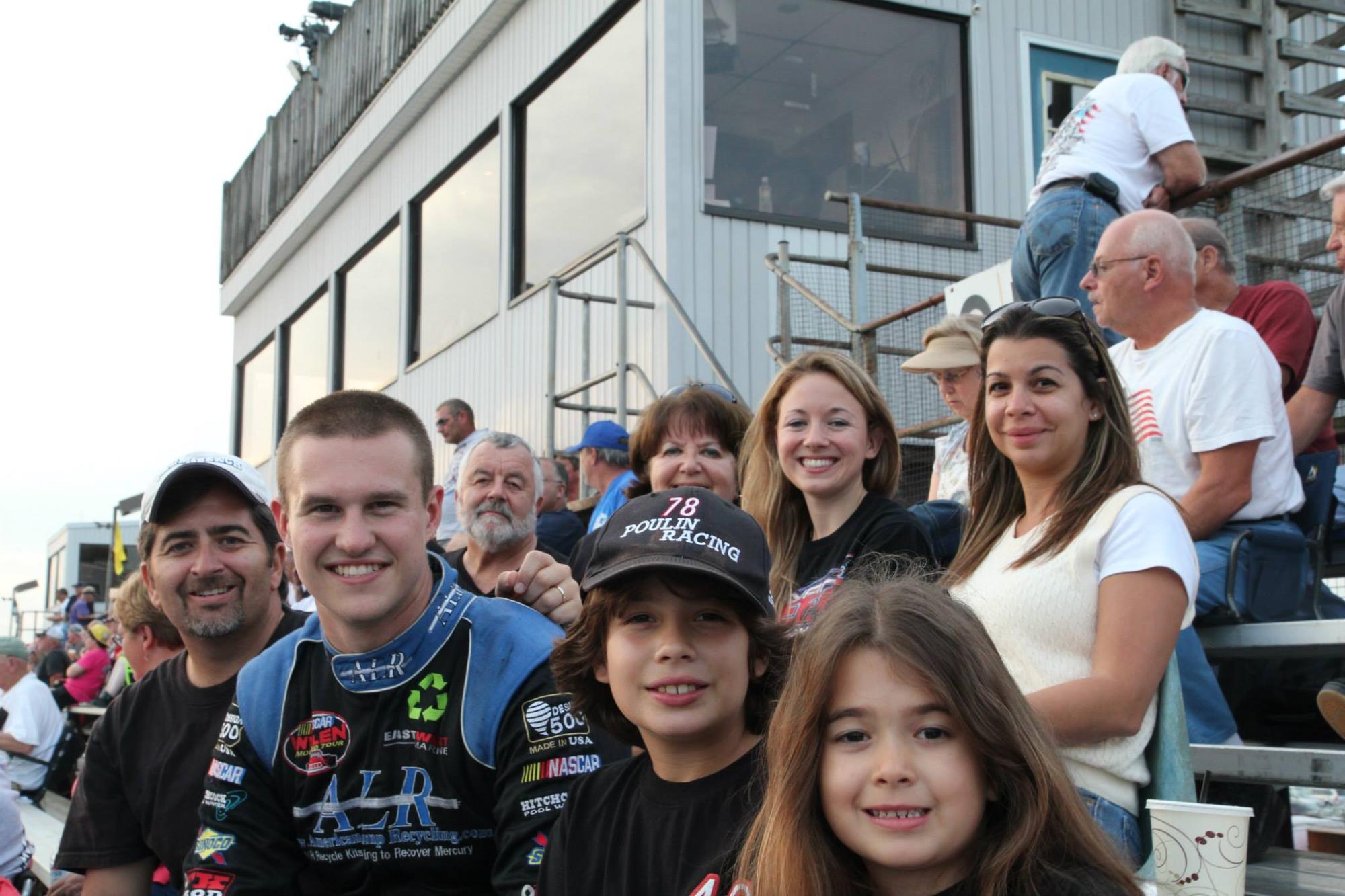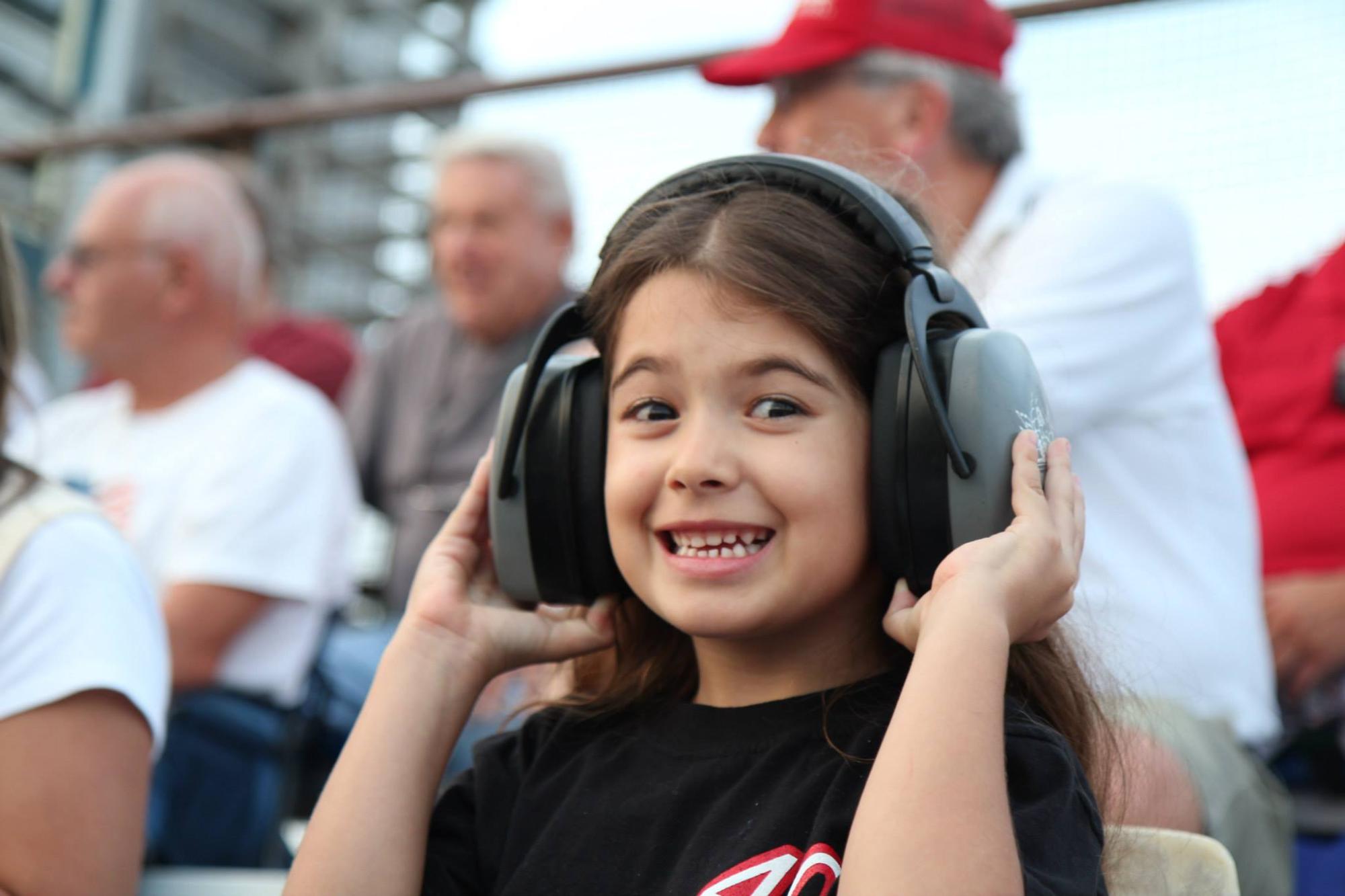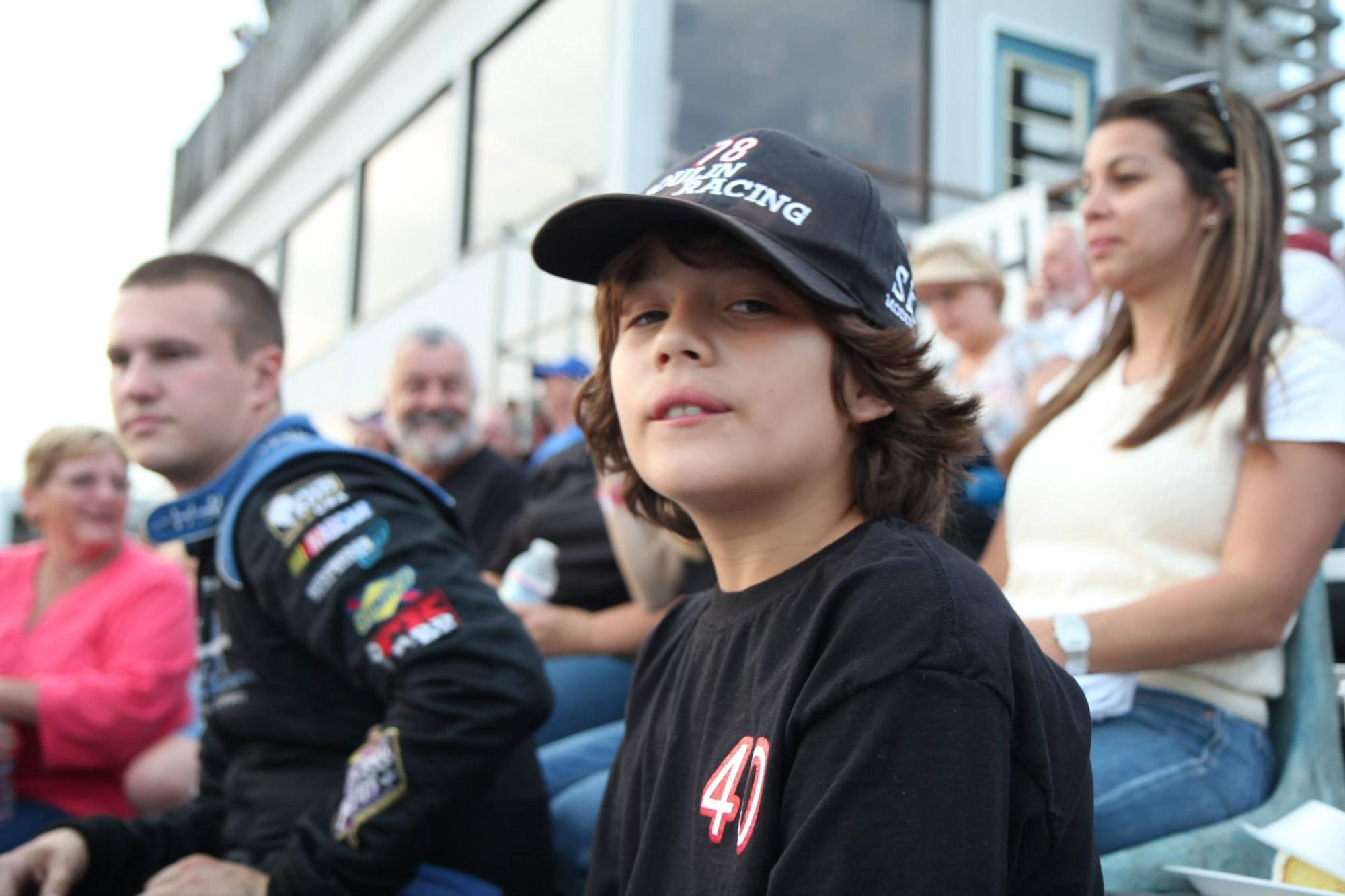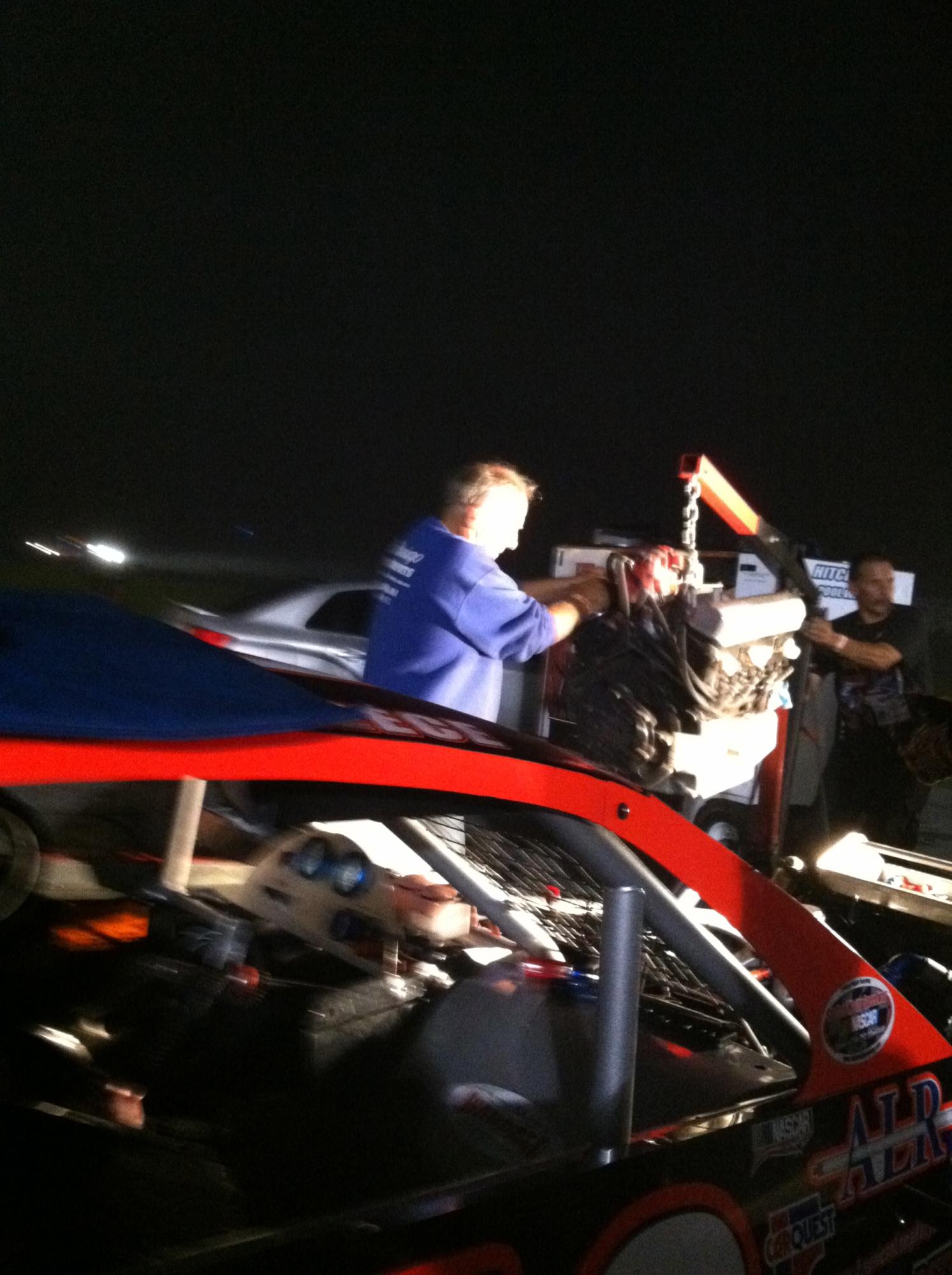 Our reward for this win....they pulled our motor. Track does not care that this is a $$$$ expense. Needless to say----our motor was and alwys has been fine!
This was a night that many people remember and are still talking about, because the Track was getting so many complaints and concerns about our epic season, they decided to take the car apart, PIECE. BY. PIECE! To this day we are still not sure what they were looking for, but in the end, it was Jean-Guy and Ryan, who had the biggest smile.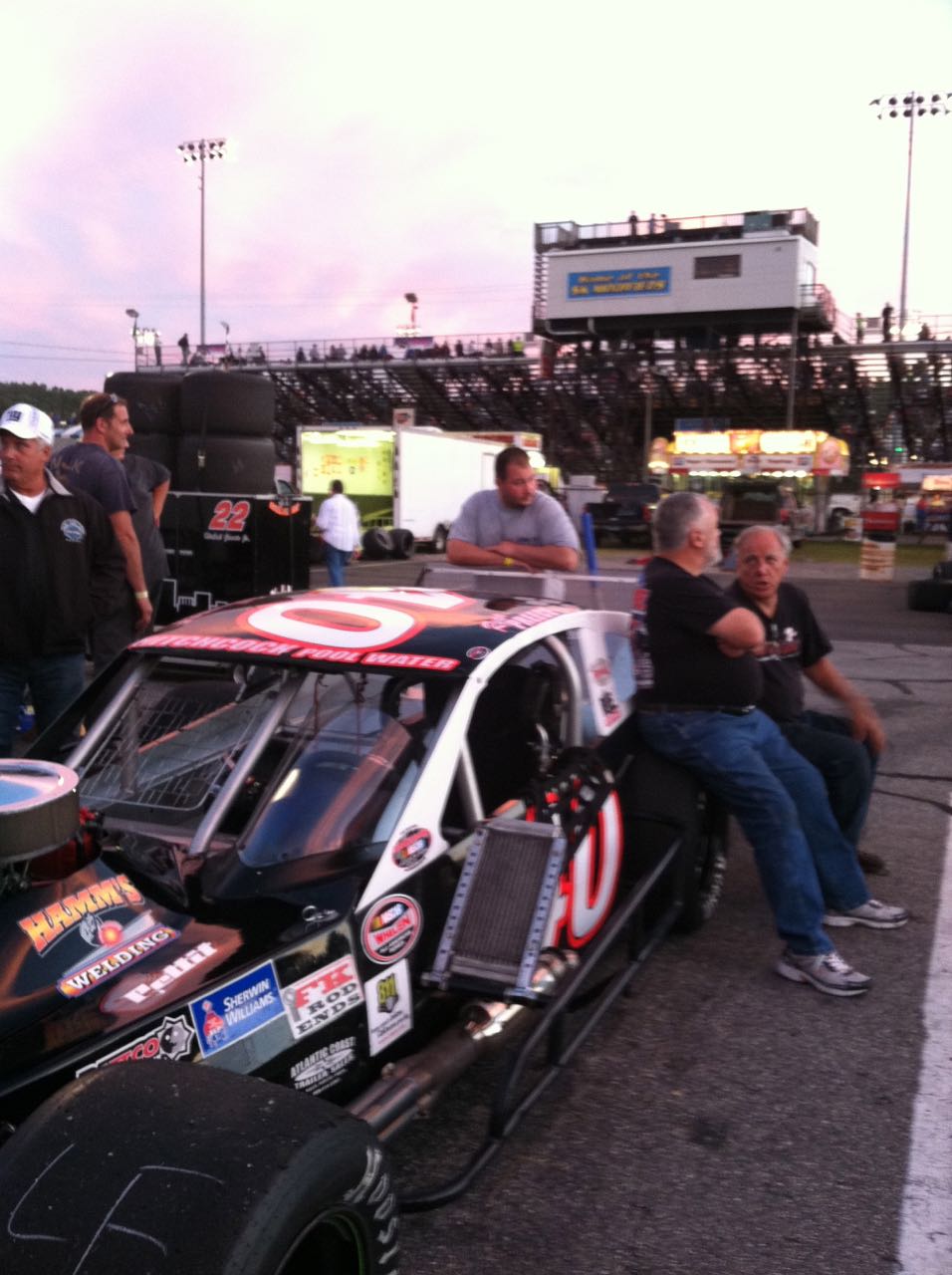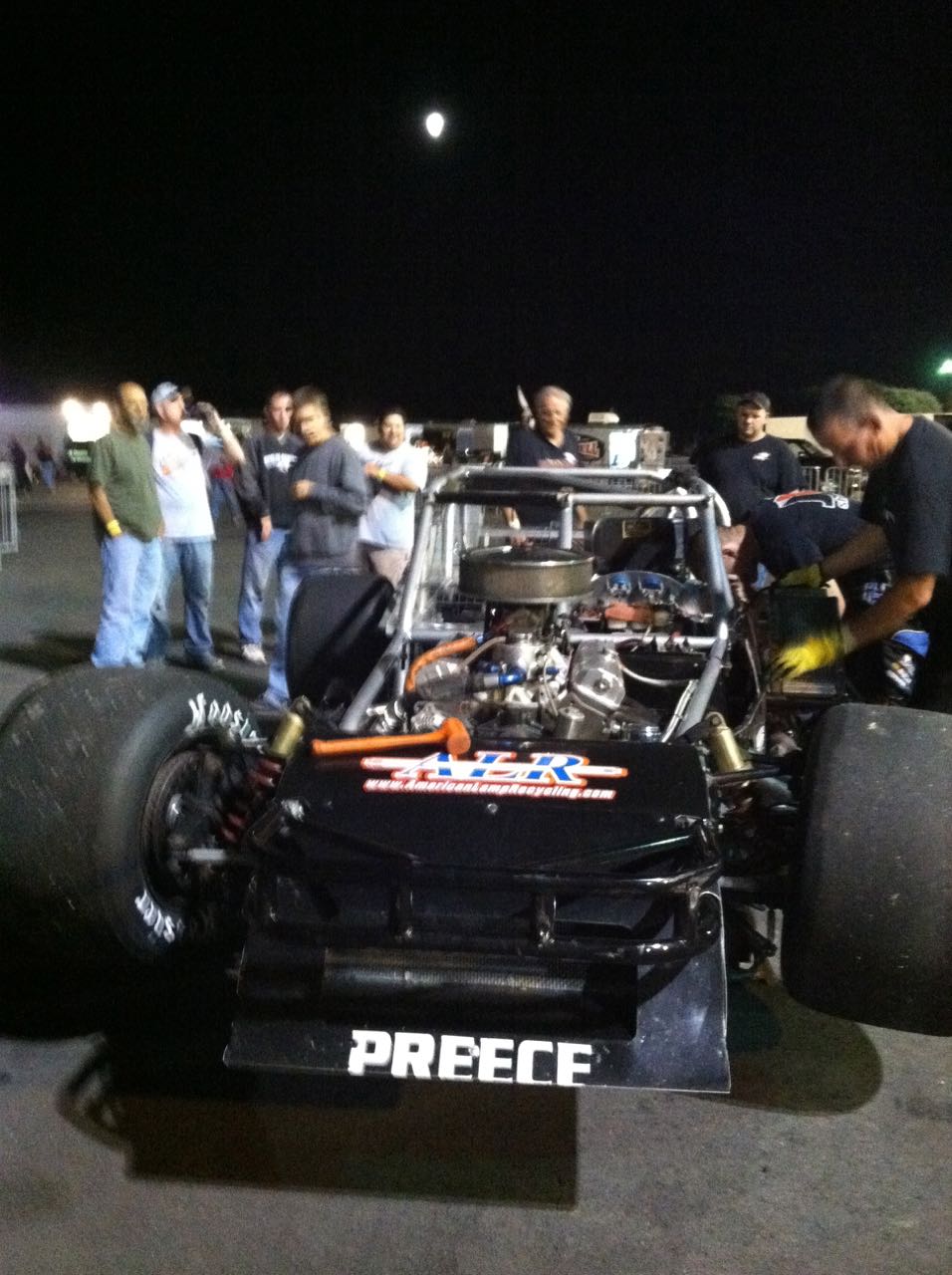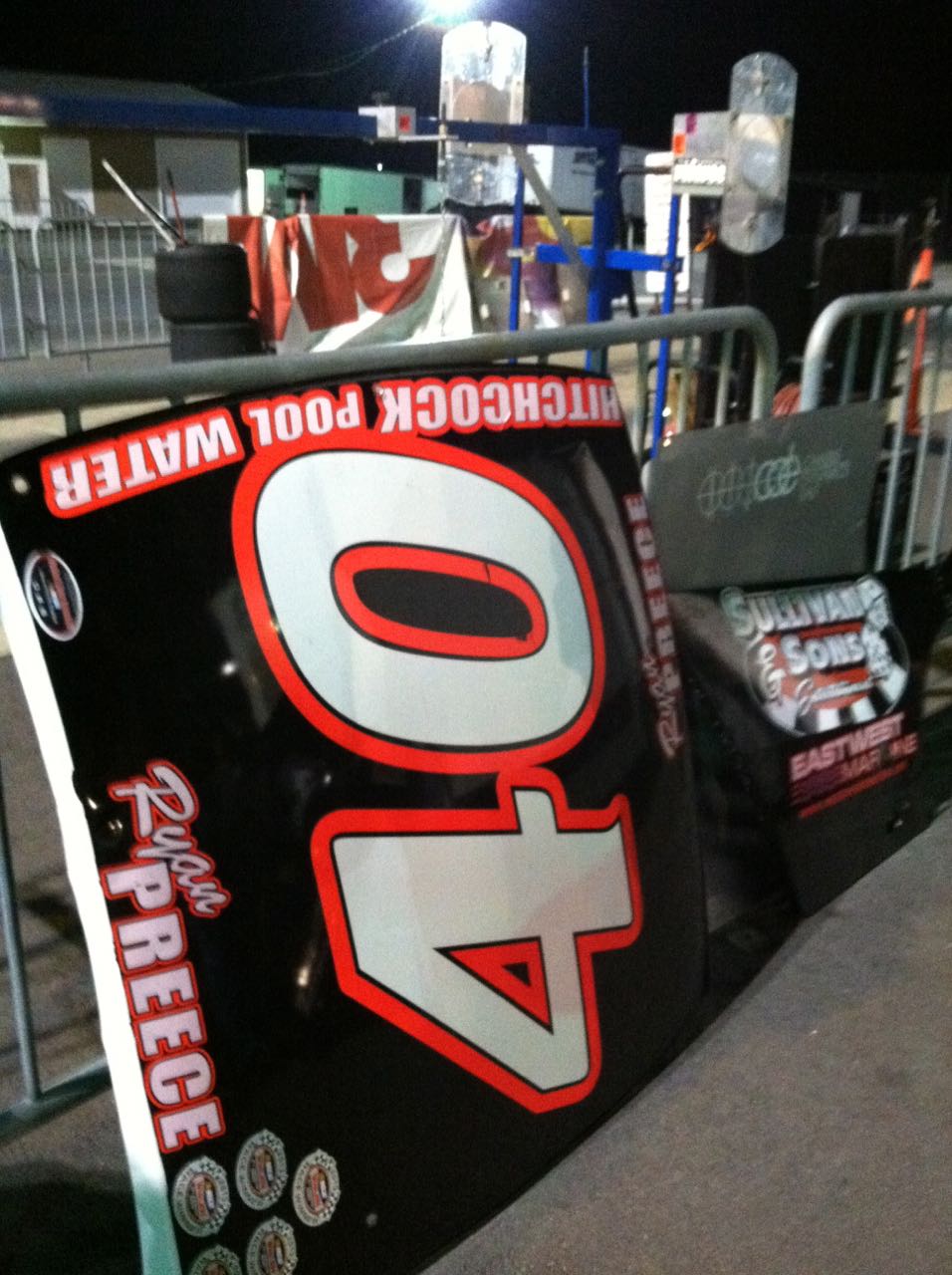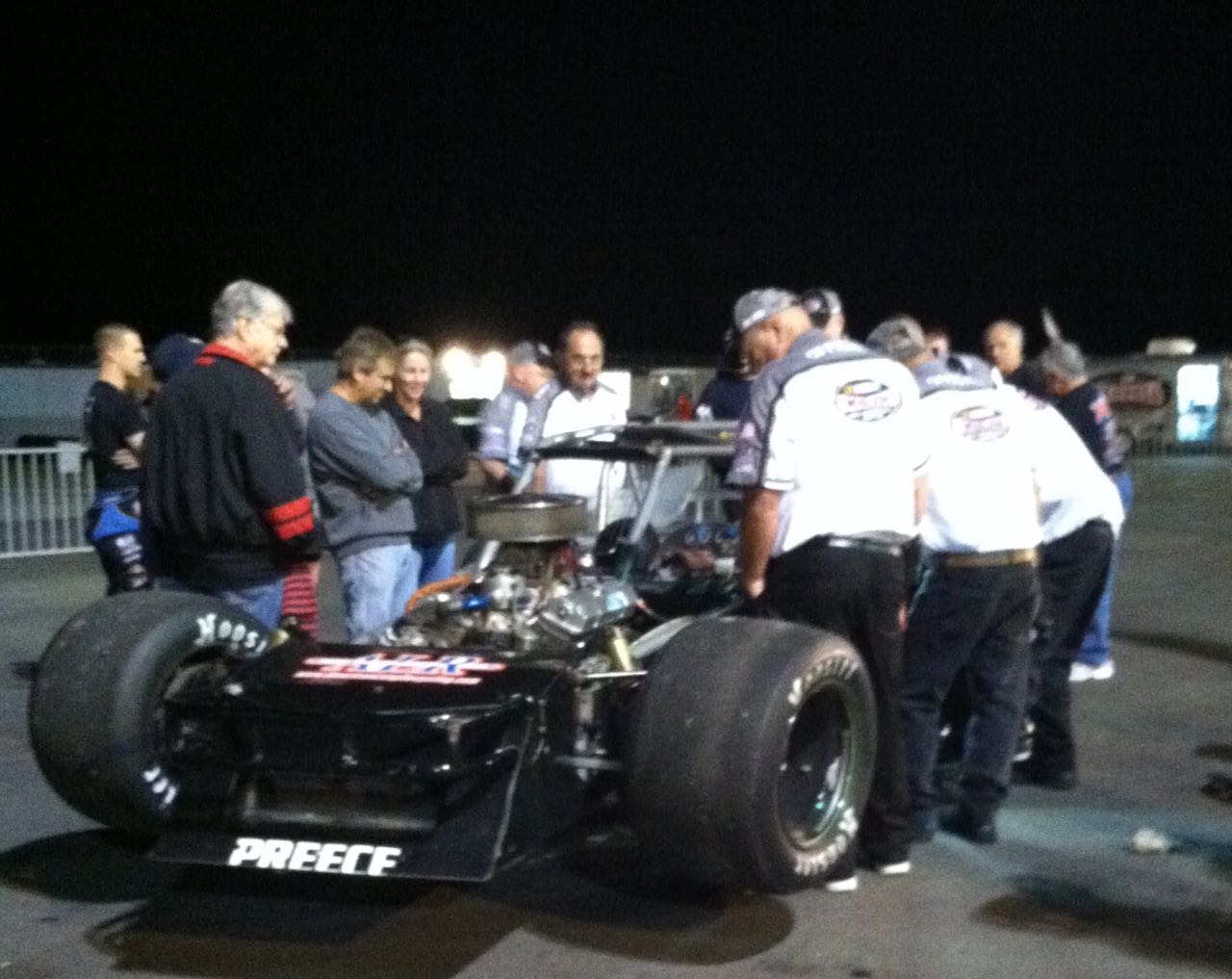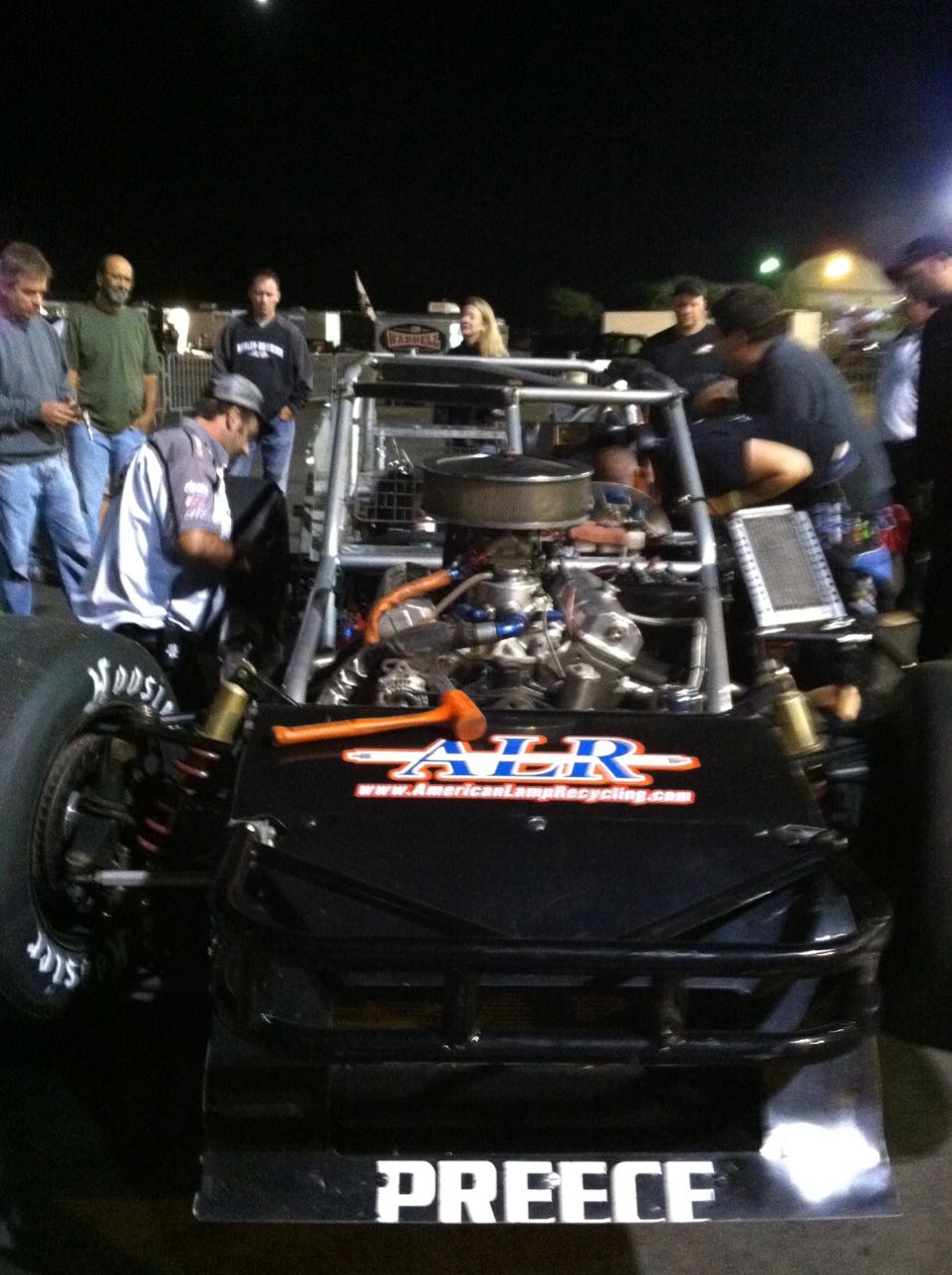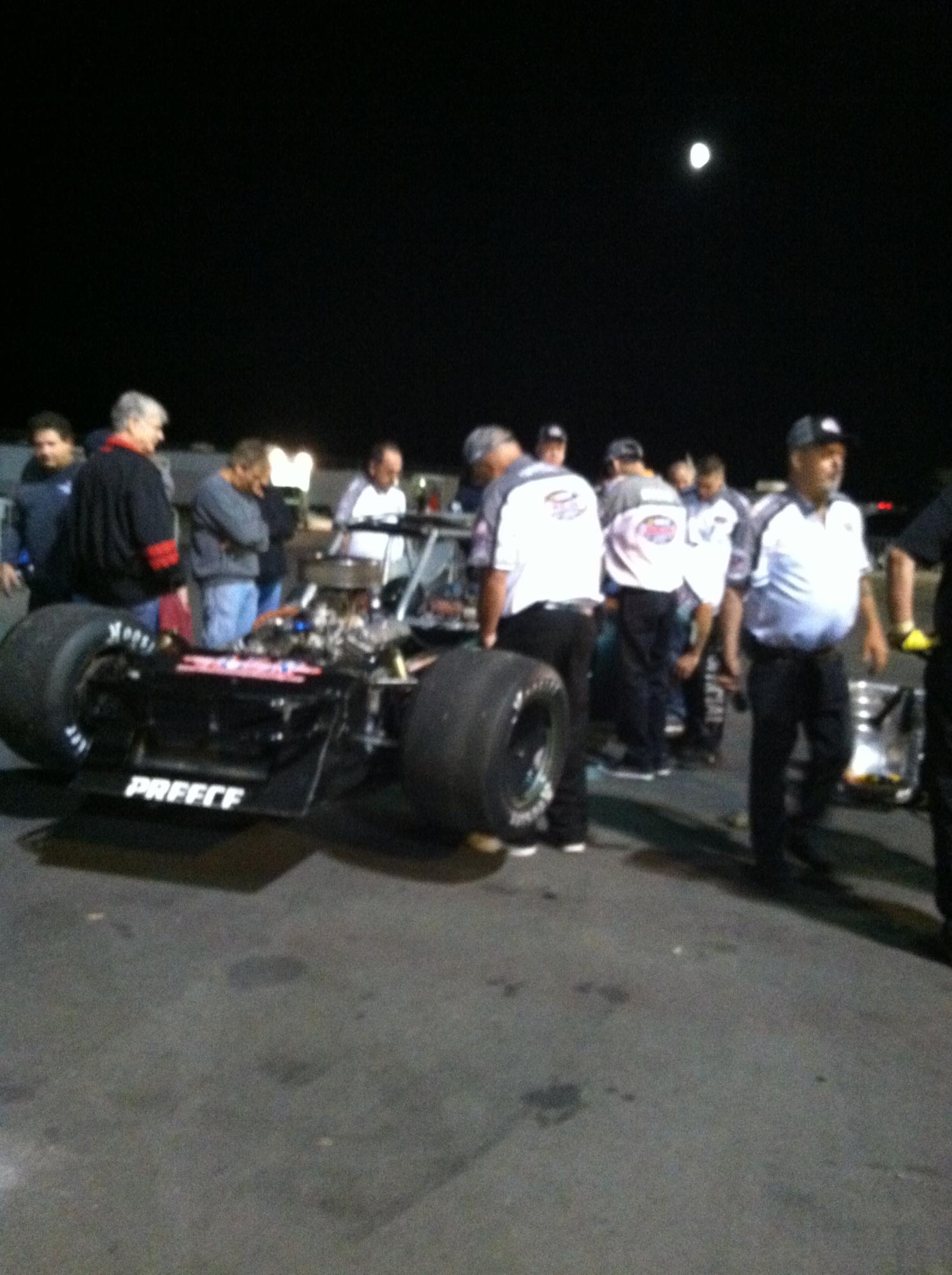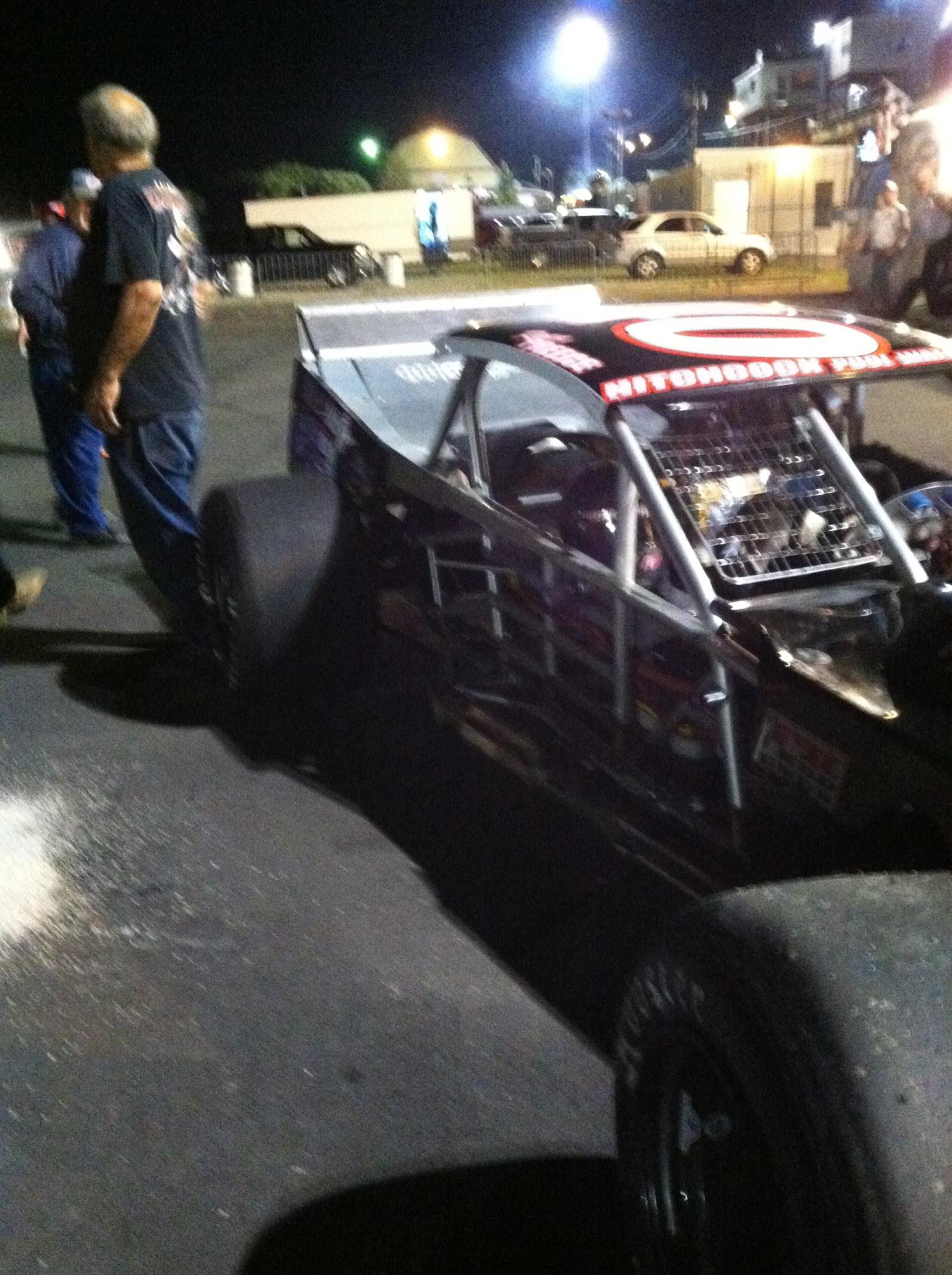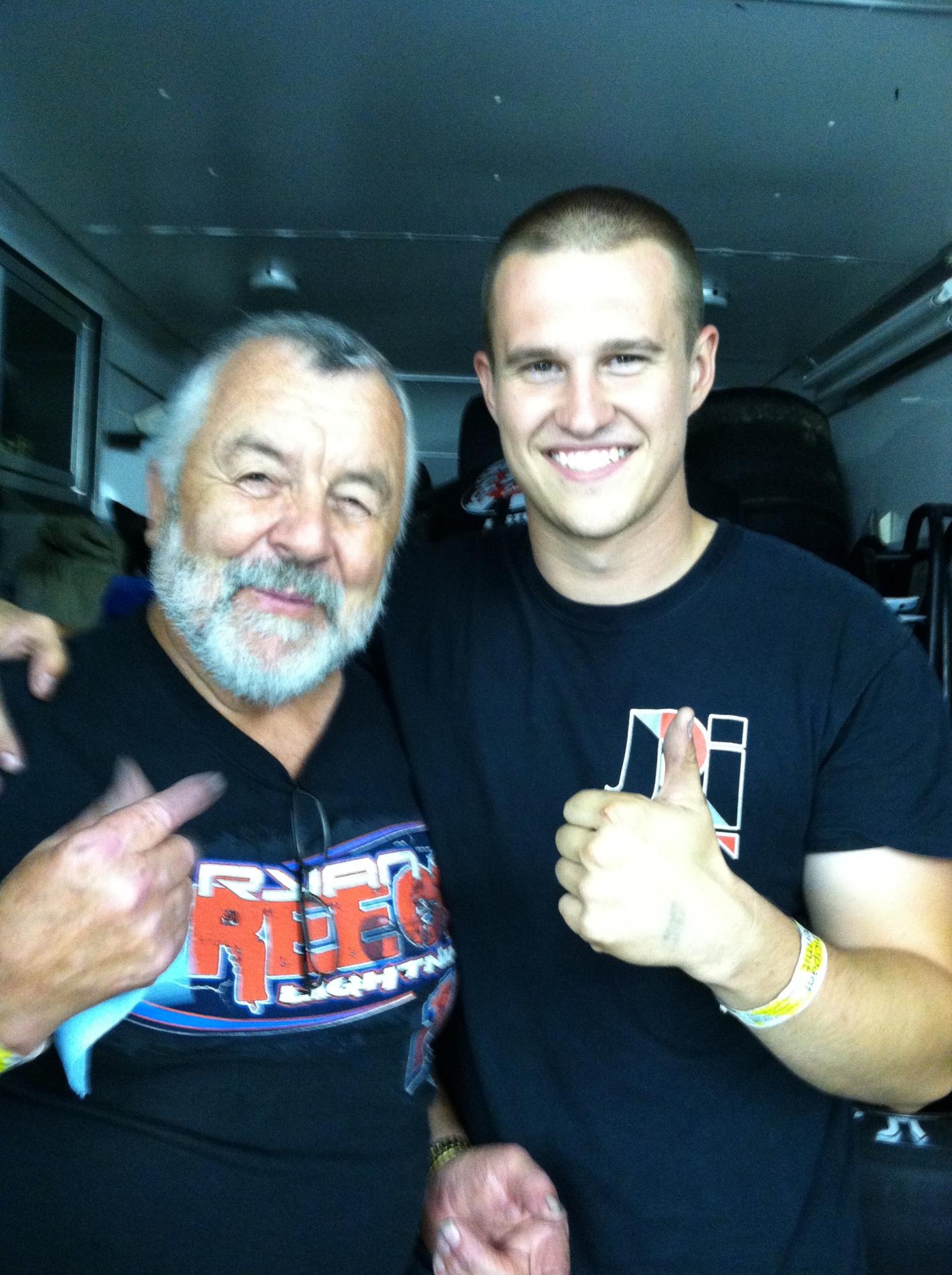 August 30th, September 6, September 9 and the Fall Final. We posted Top 5 positions in all but one of these races, but something else was happening. Woody Pitkat was hitting his groove with top finishes.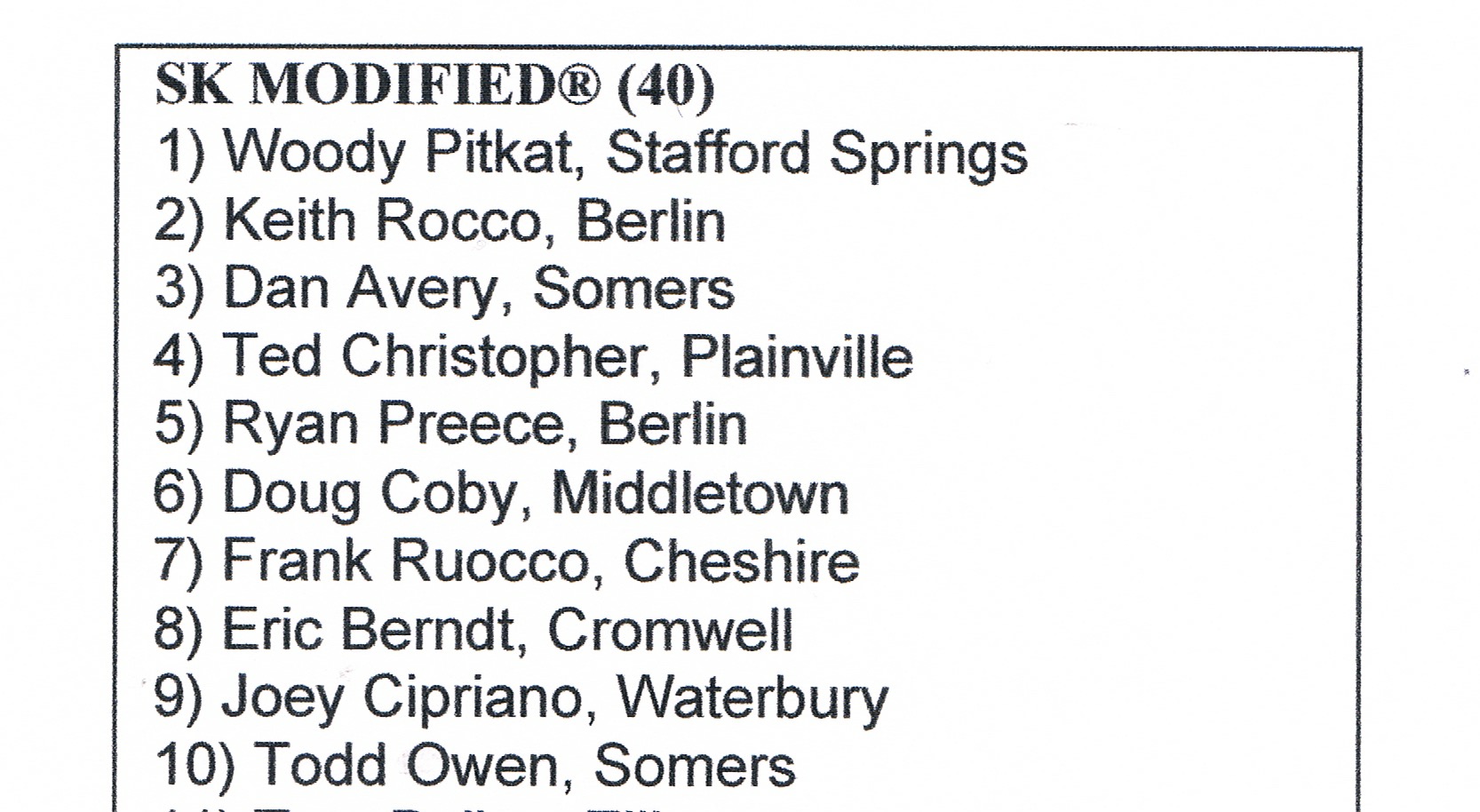 Remember Avery, took him 31 years to finally win one, maybe because we did not finish? (2017)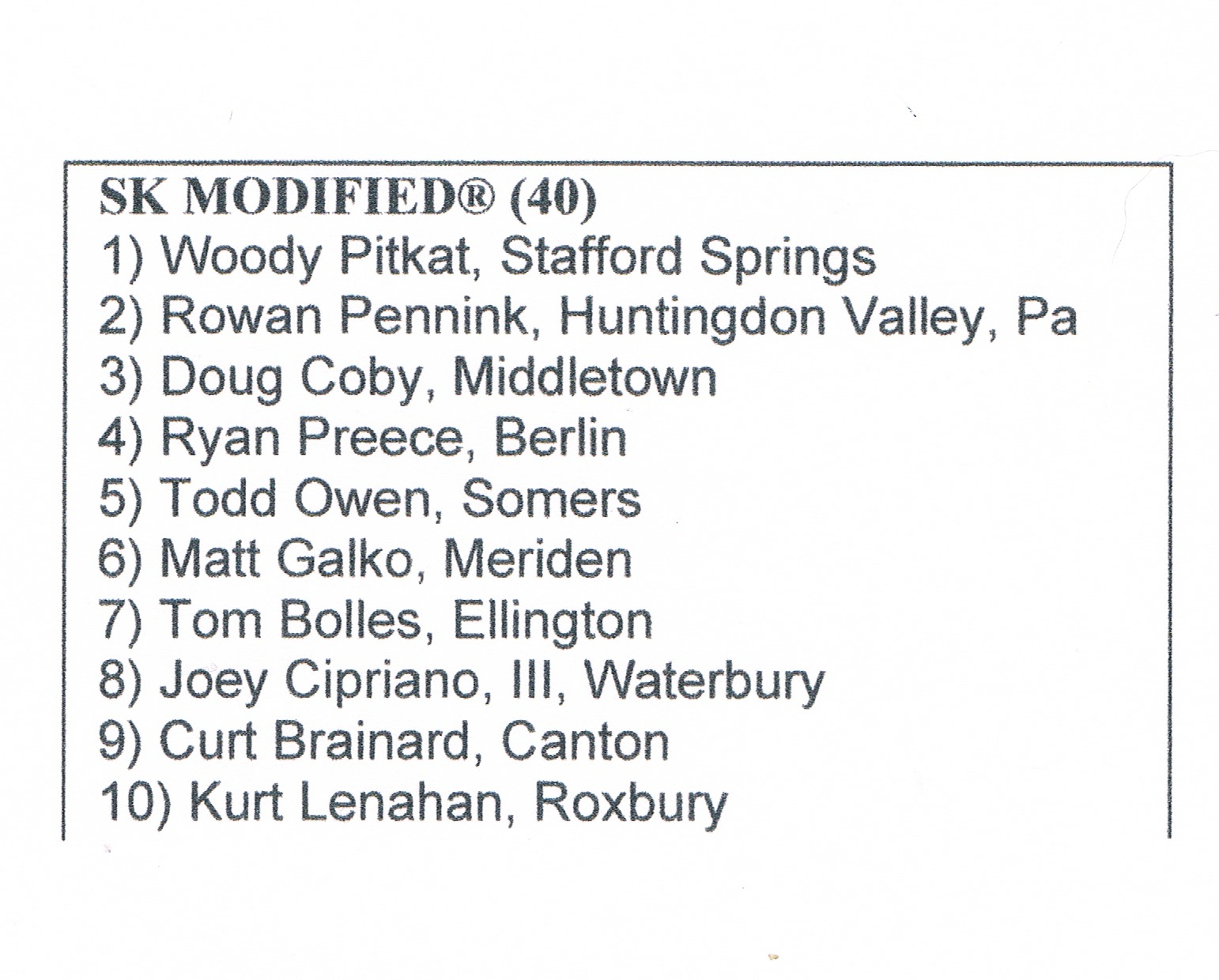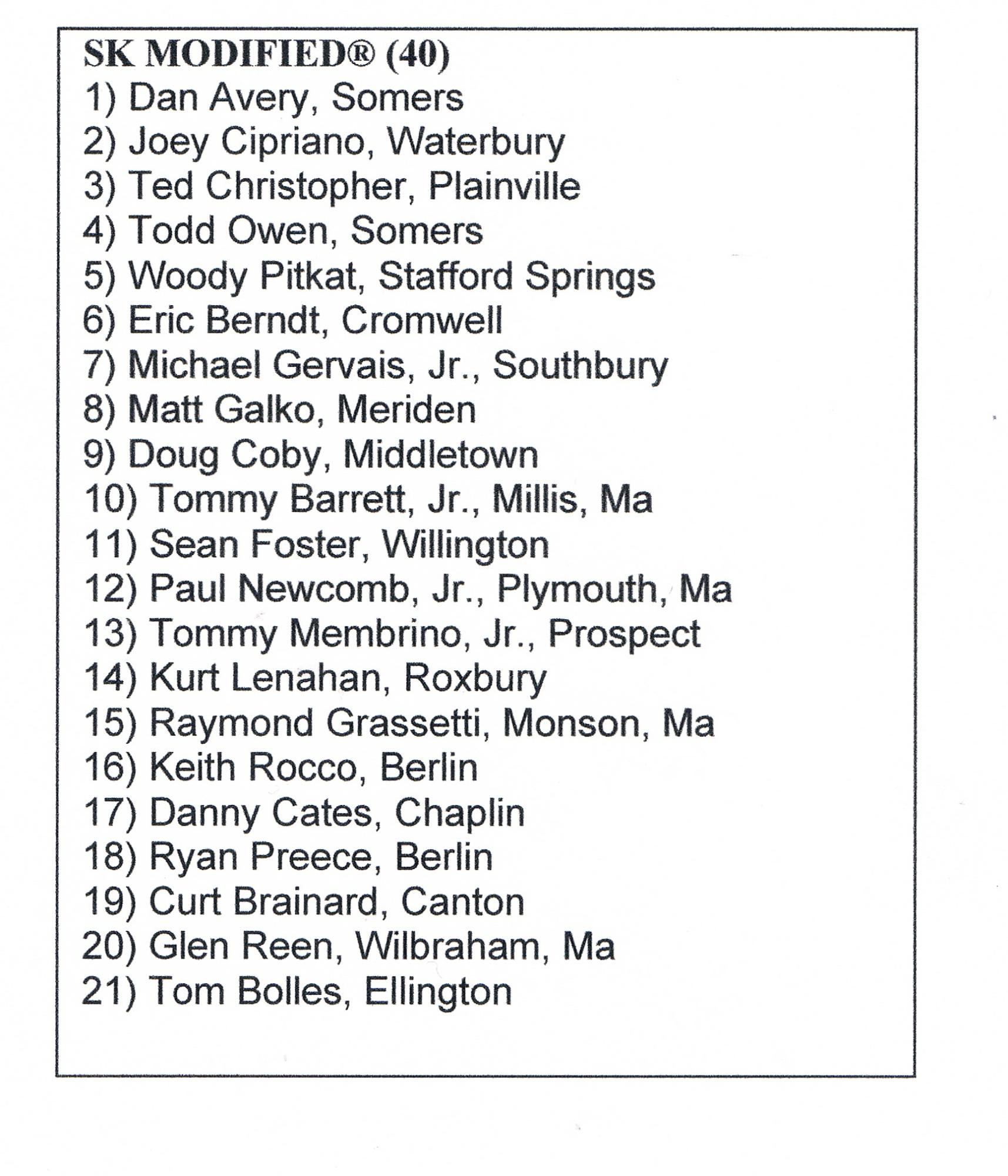 Not one, but two distributors went bad that night, this late in the season, we knew things would change quickly. (2017)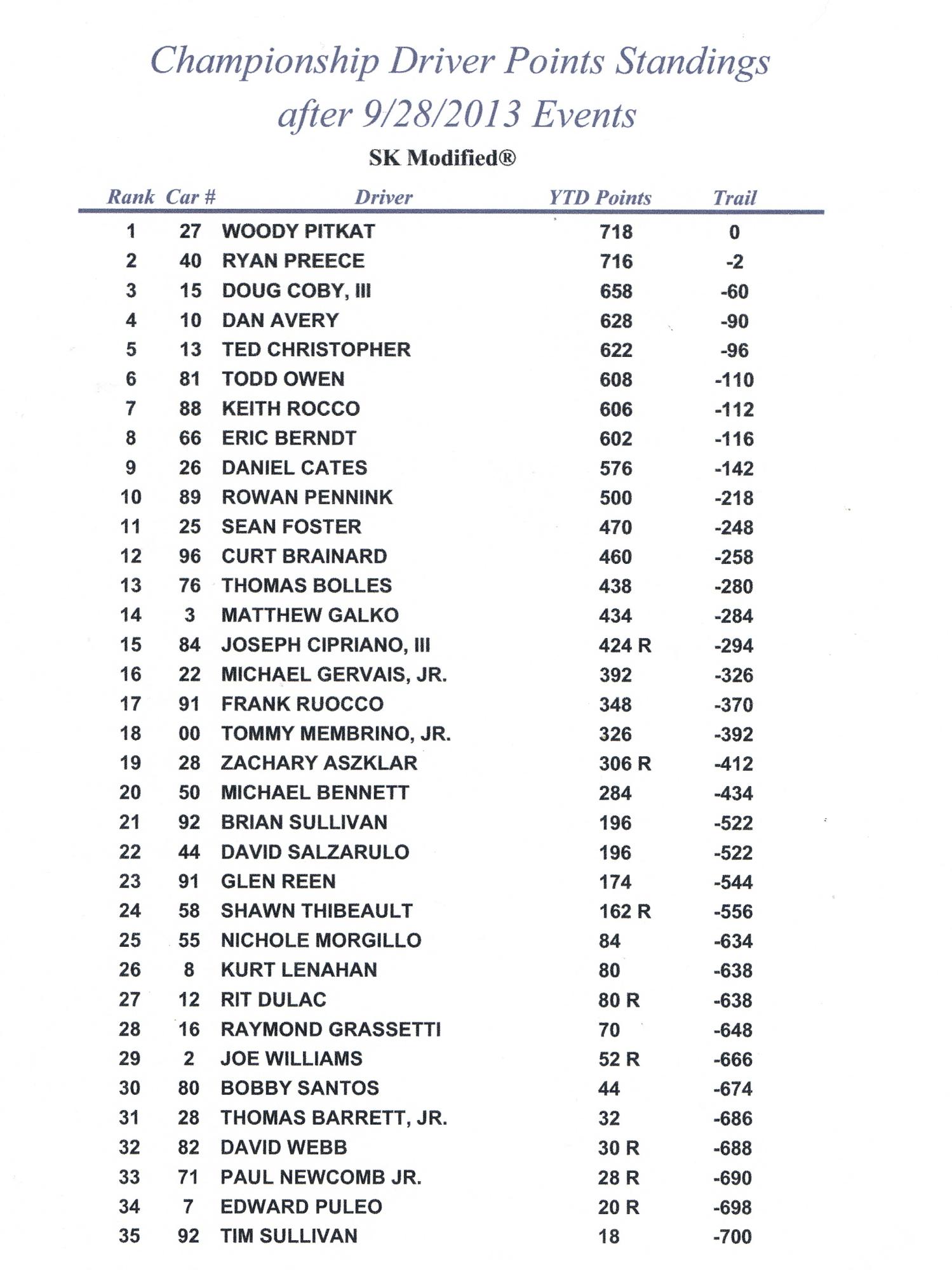 So there you have it - a two point loss.
As a team, sure there was disappointment. Some on a team, race for the wins, pretending they are not counting points. Umm...can't say that is me. Consistency, finishing and winning all combined with the end result I reach for - A championship. This season made history for Ryan Preece, but it also proved beyond a doubt, and an answer to all the naysayers - Ryan Preece could drive, from the back almost every week, and did it without causing damage to other drivers and owners. It was not hard to figure out what cost us - the distributor late in the season and of course the famous dump! But, as the saying goes - this is racing. The photos below capture the energy of that last week of racing. (2017 bp)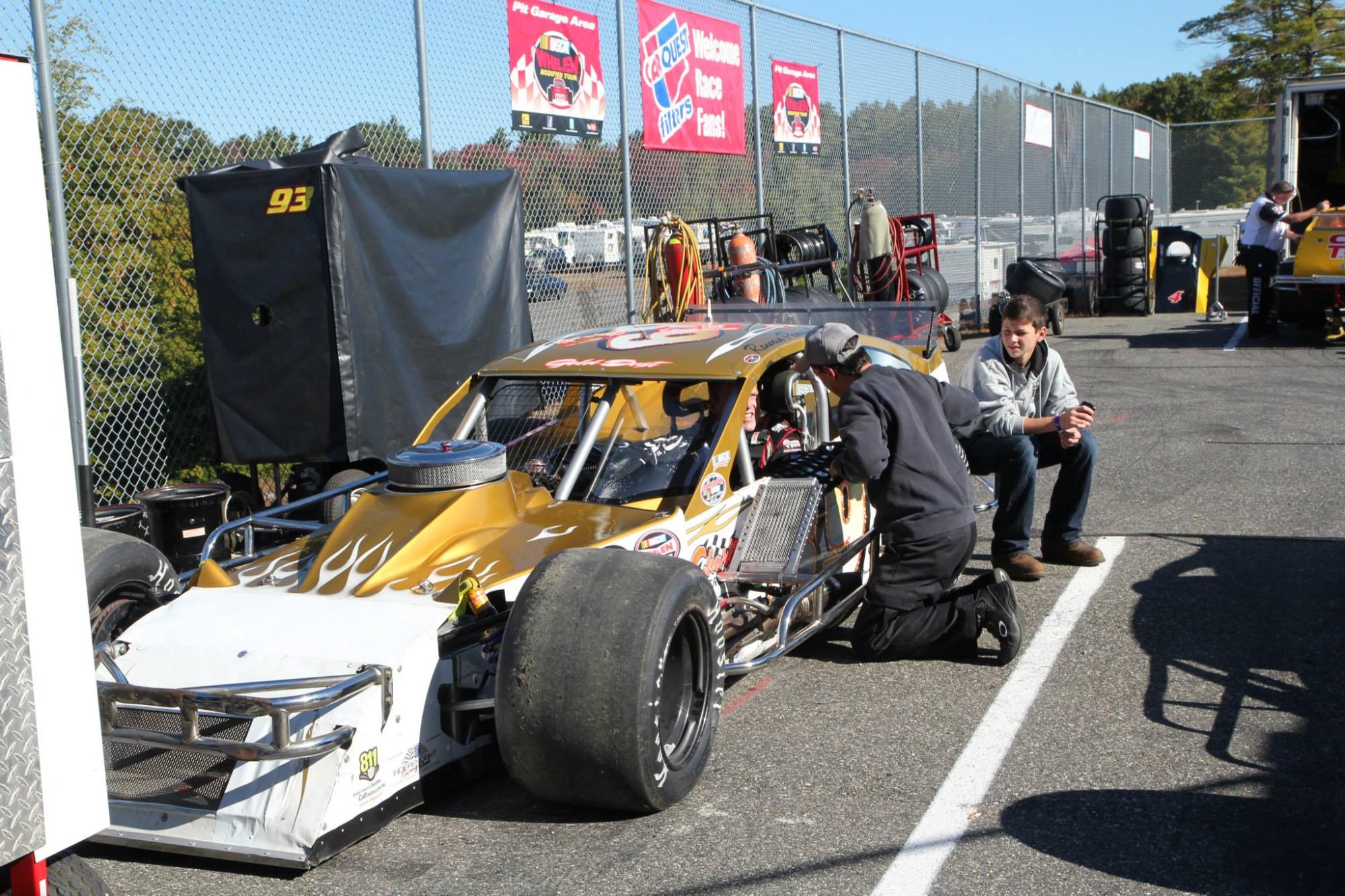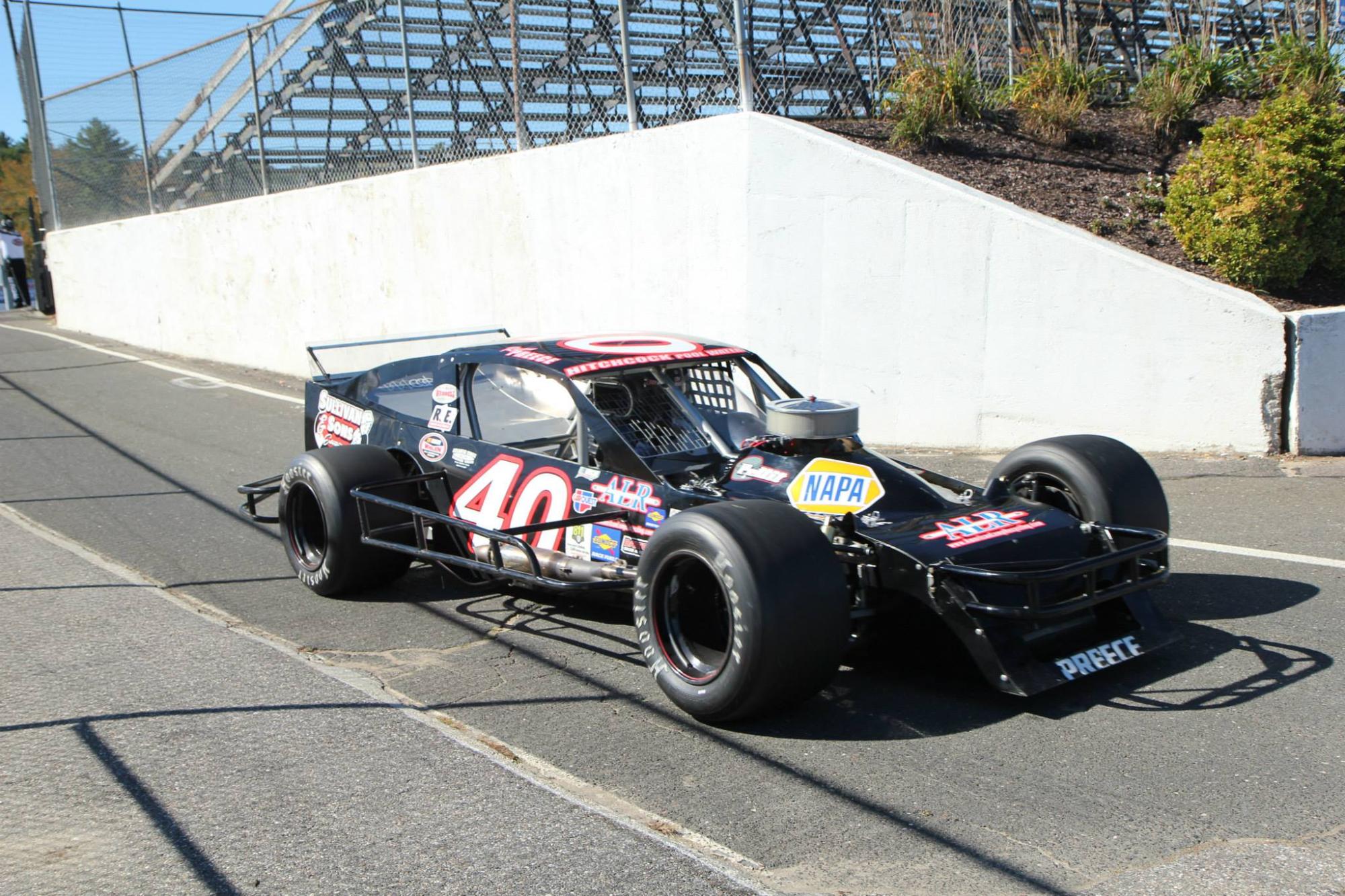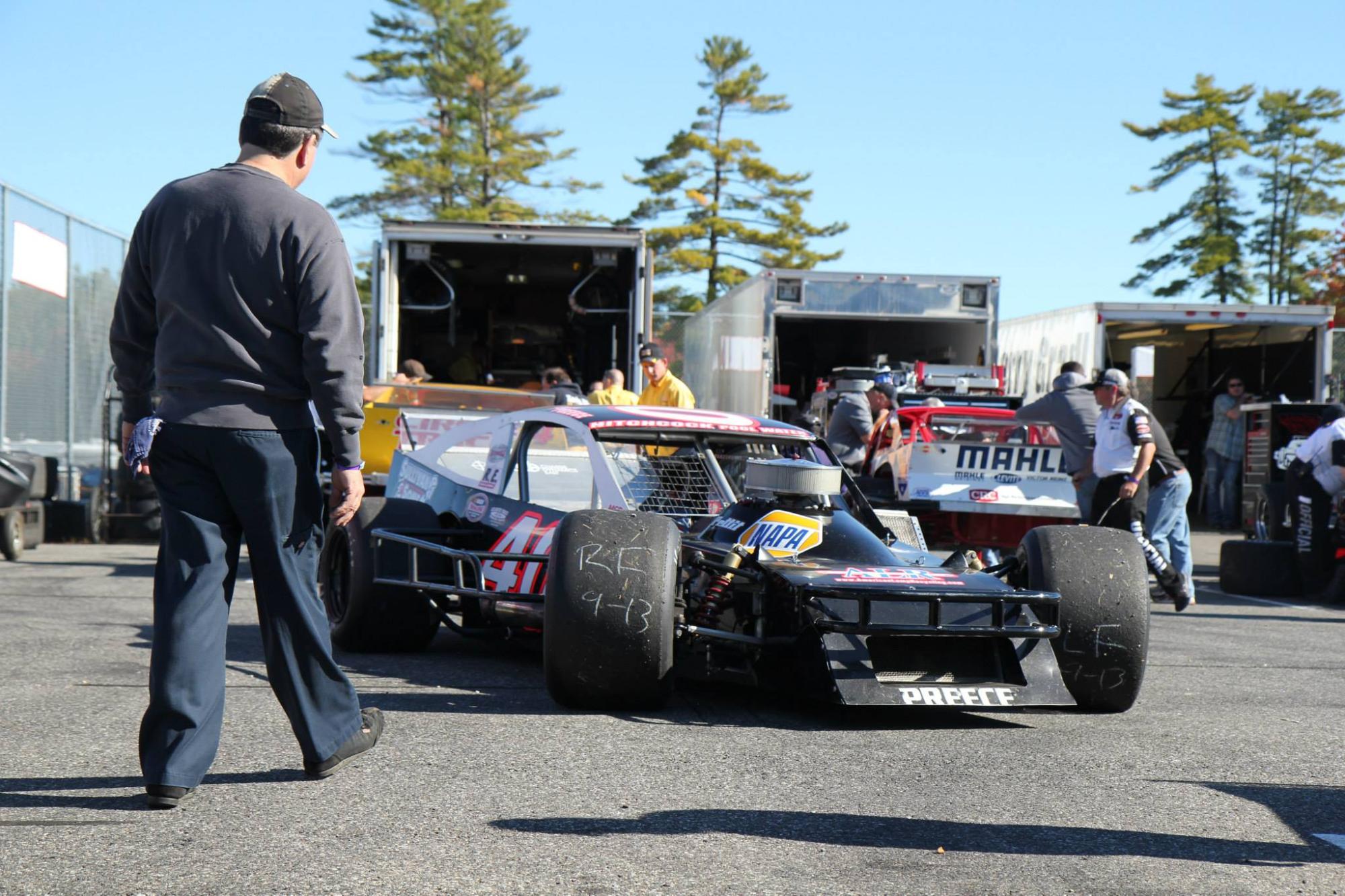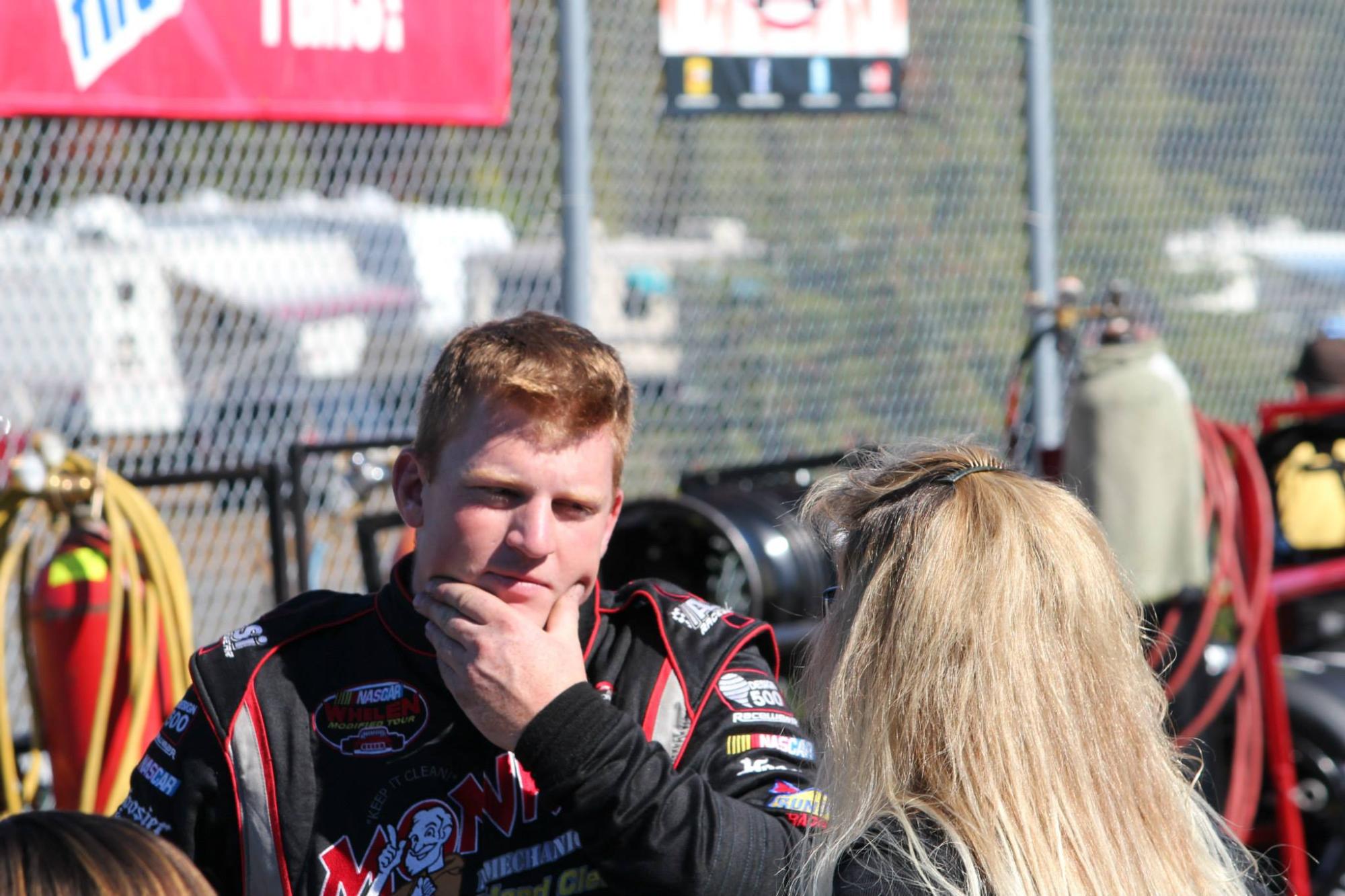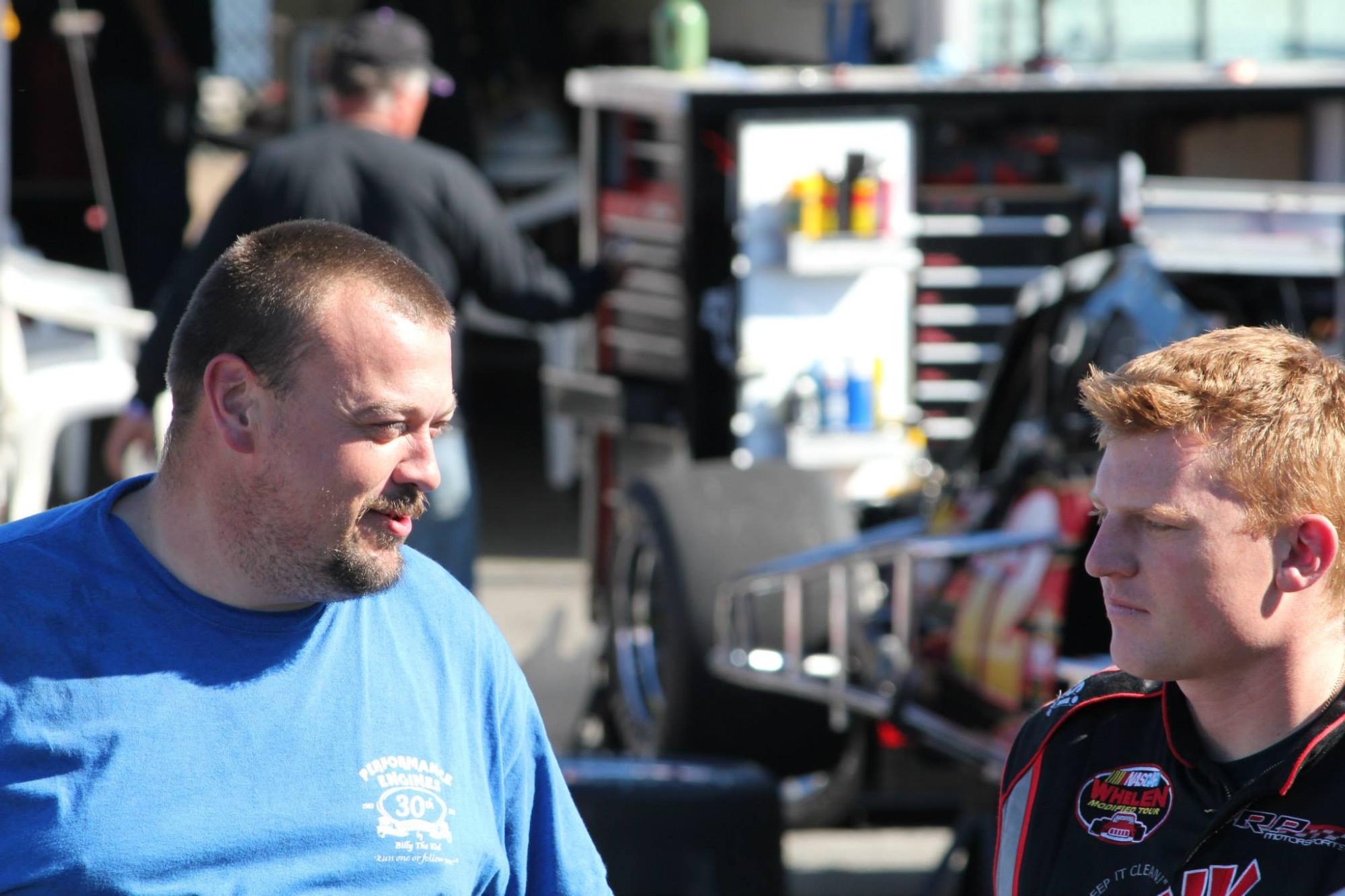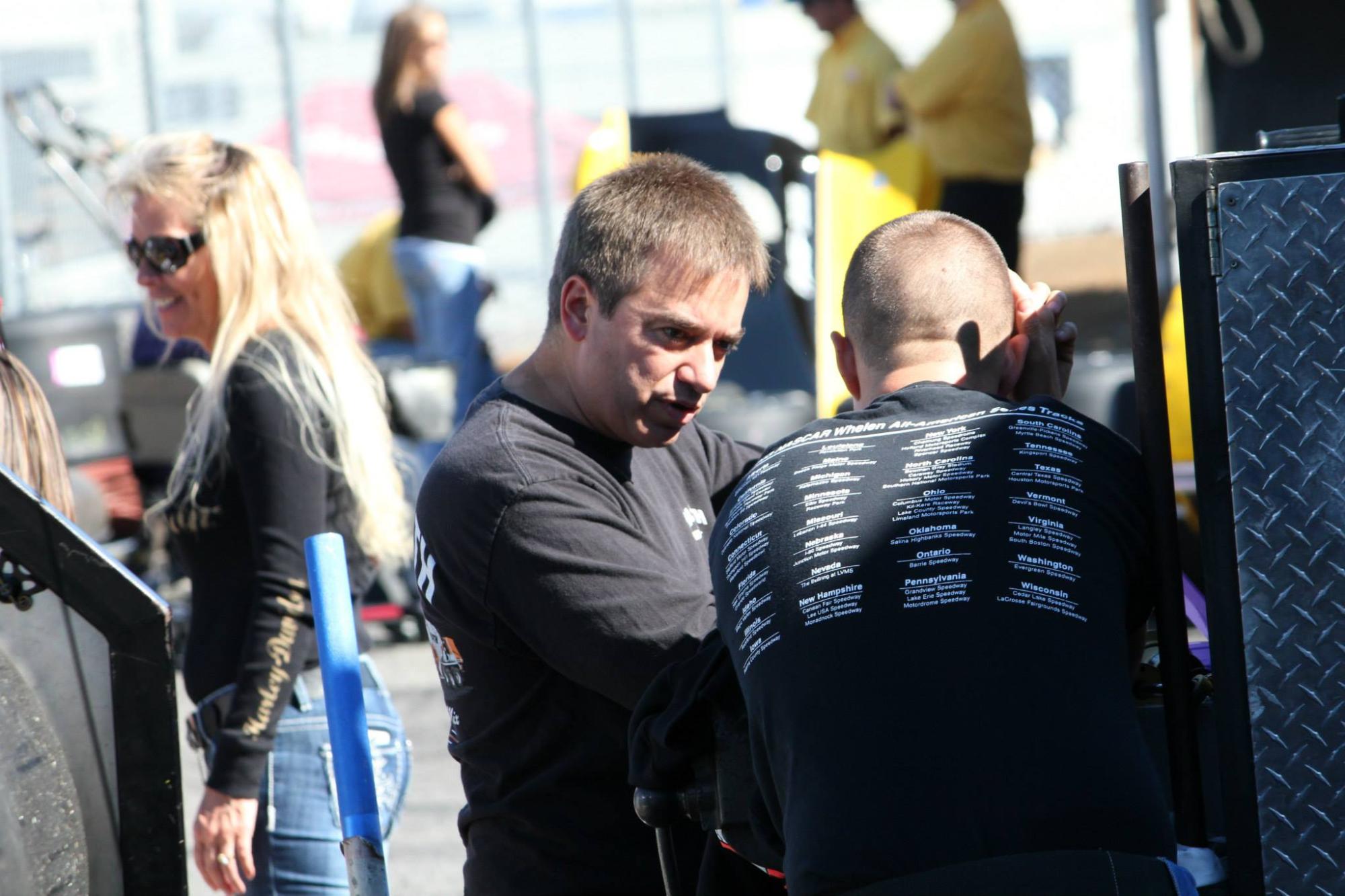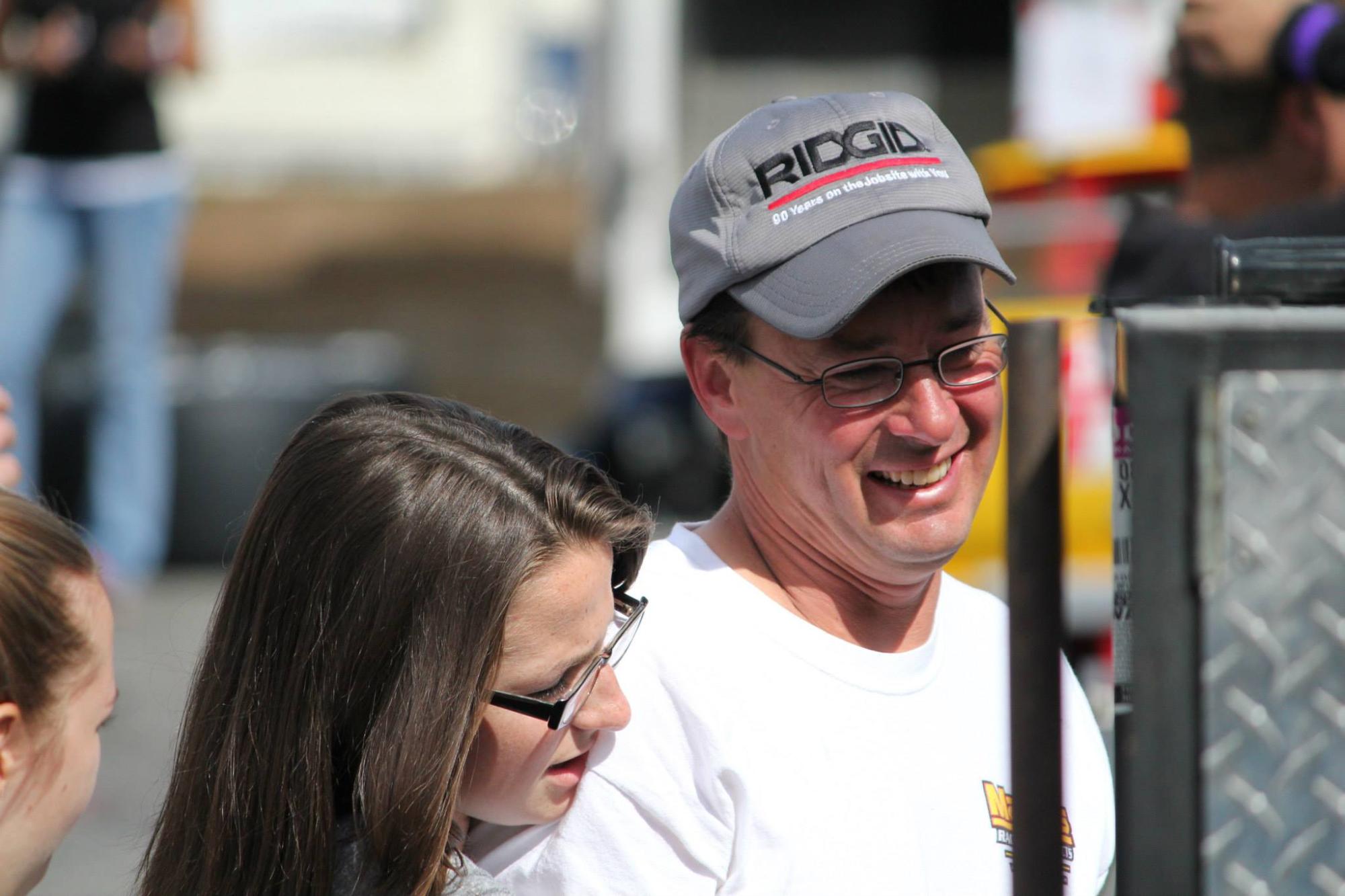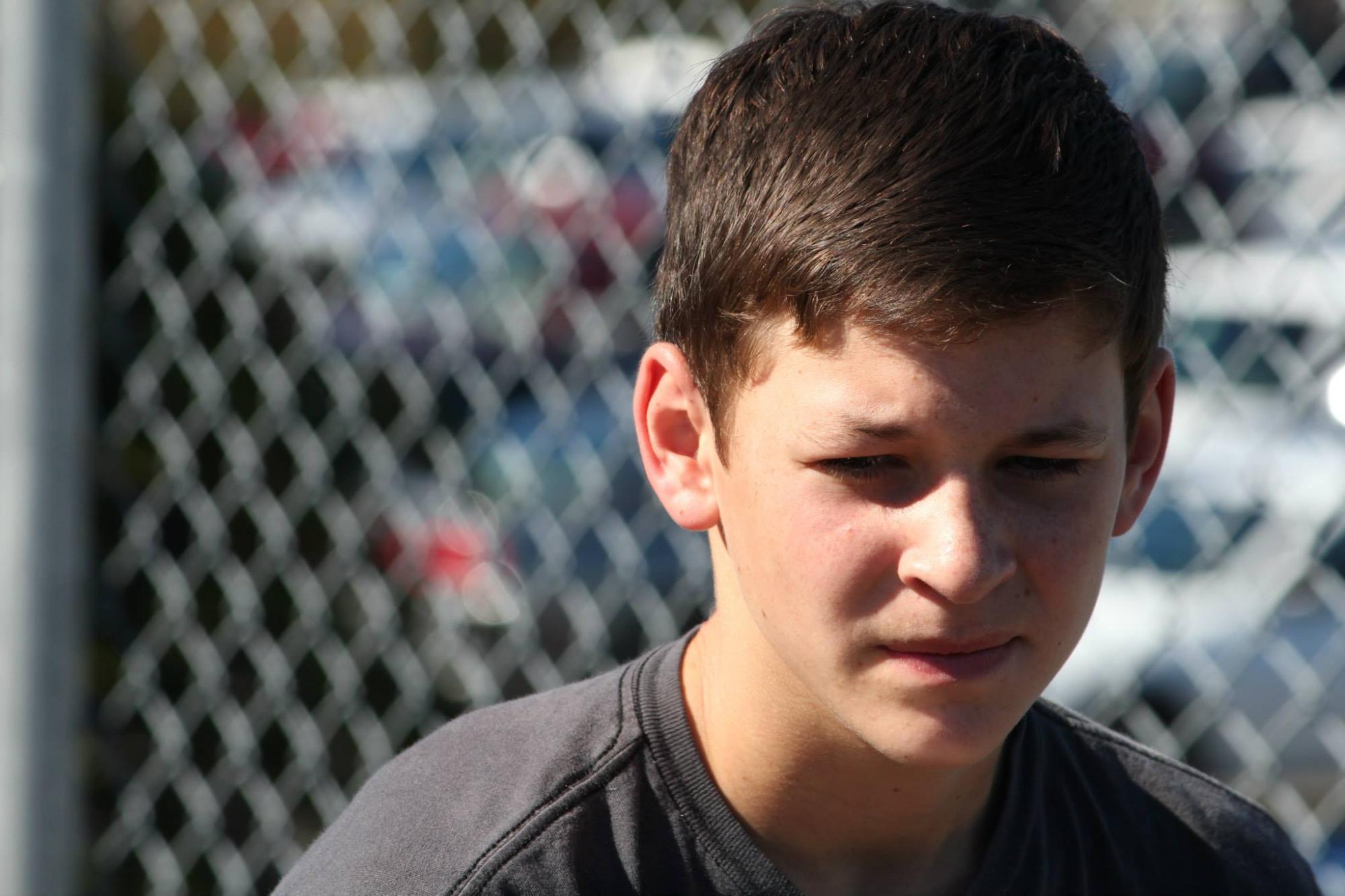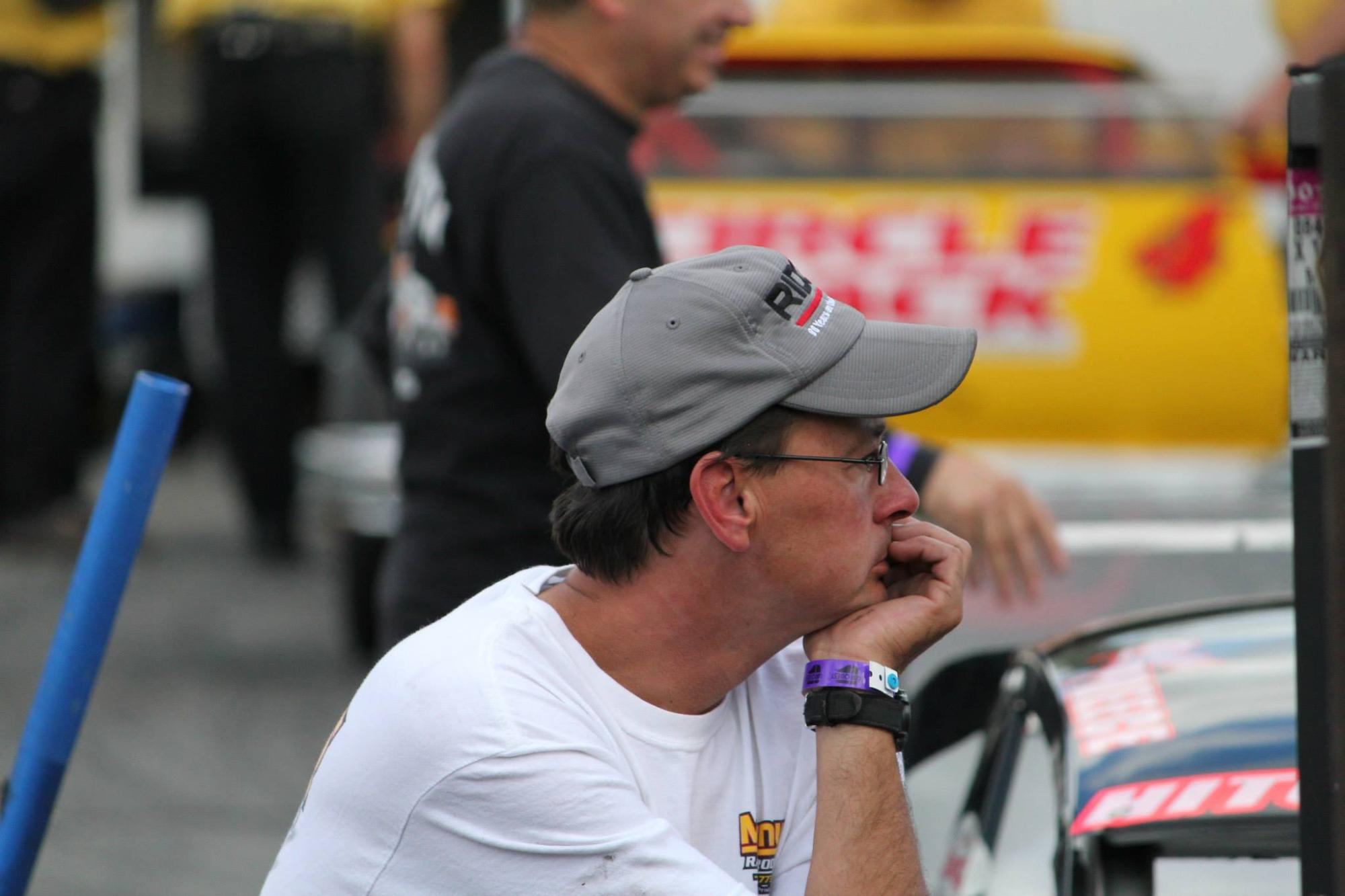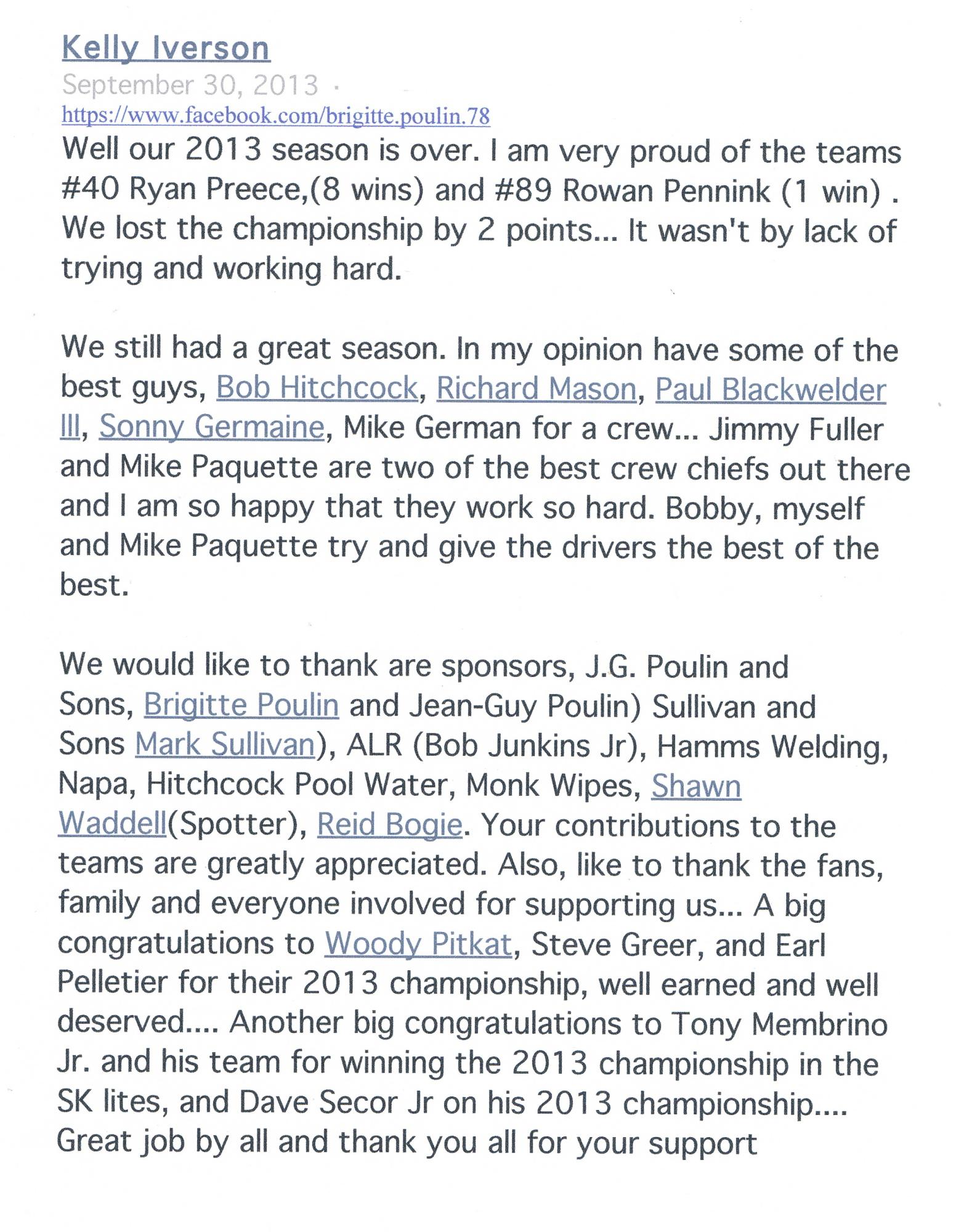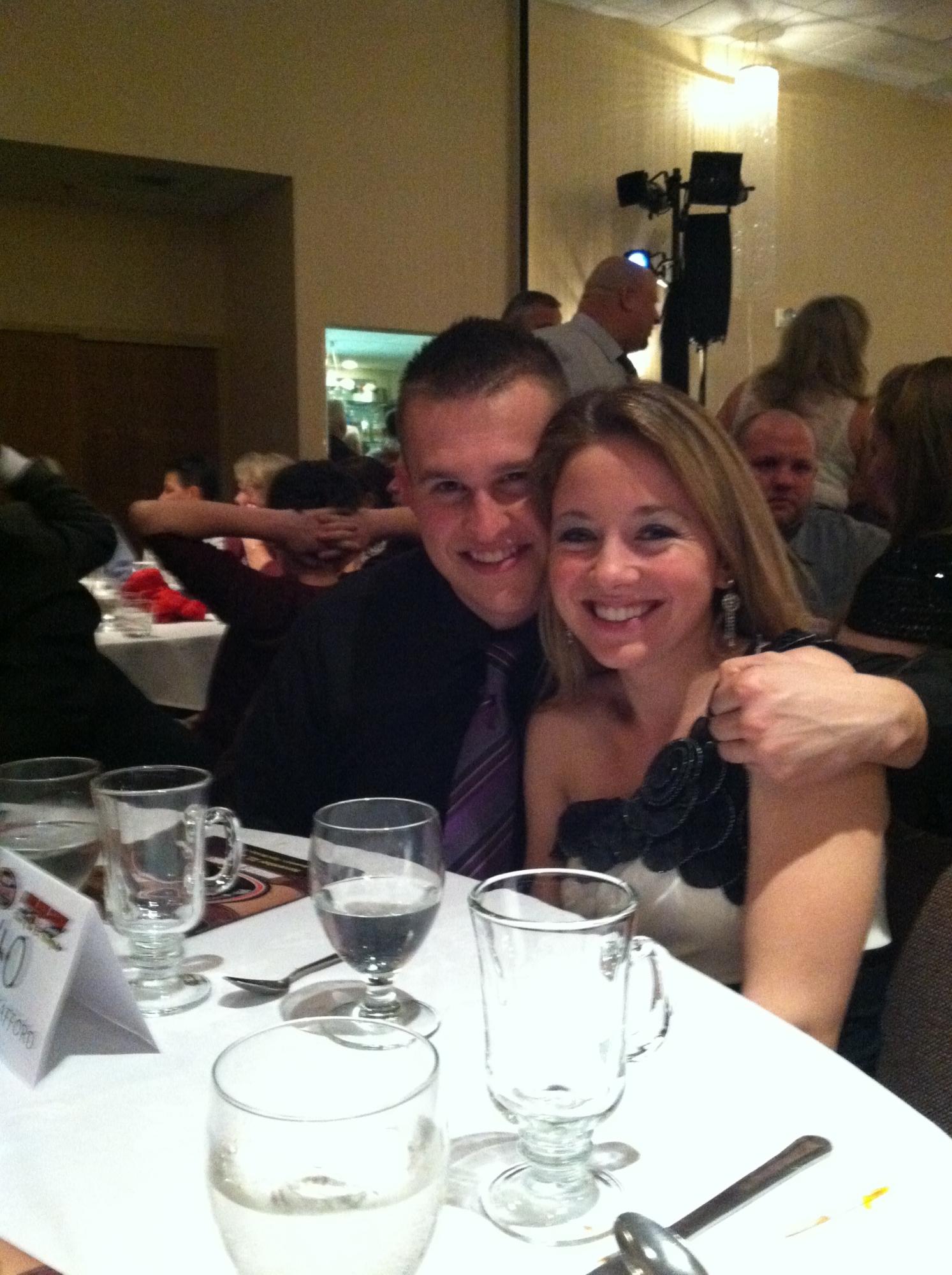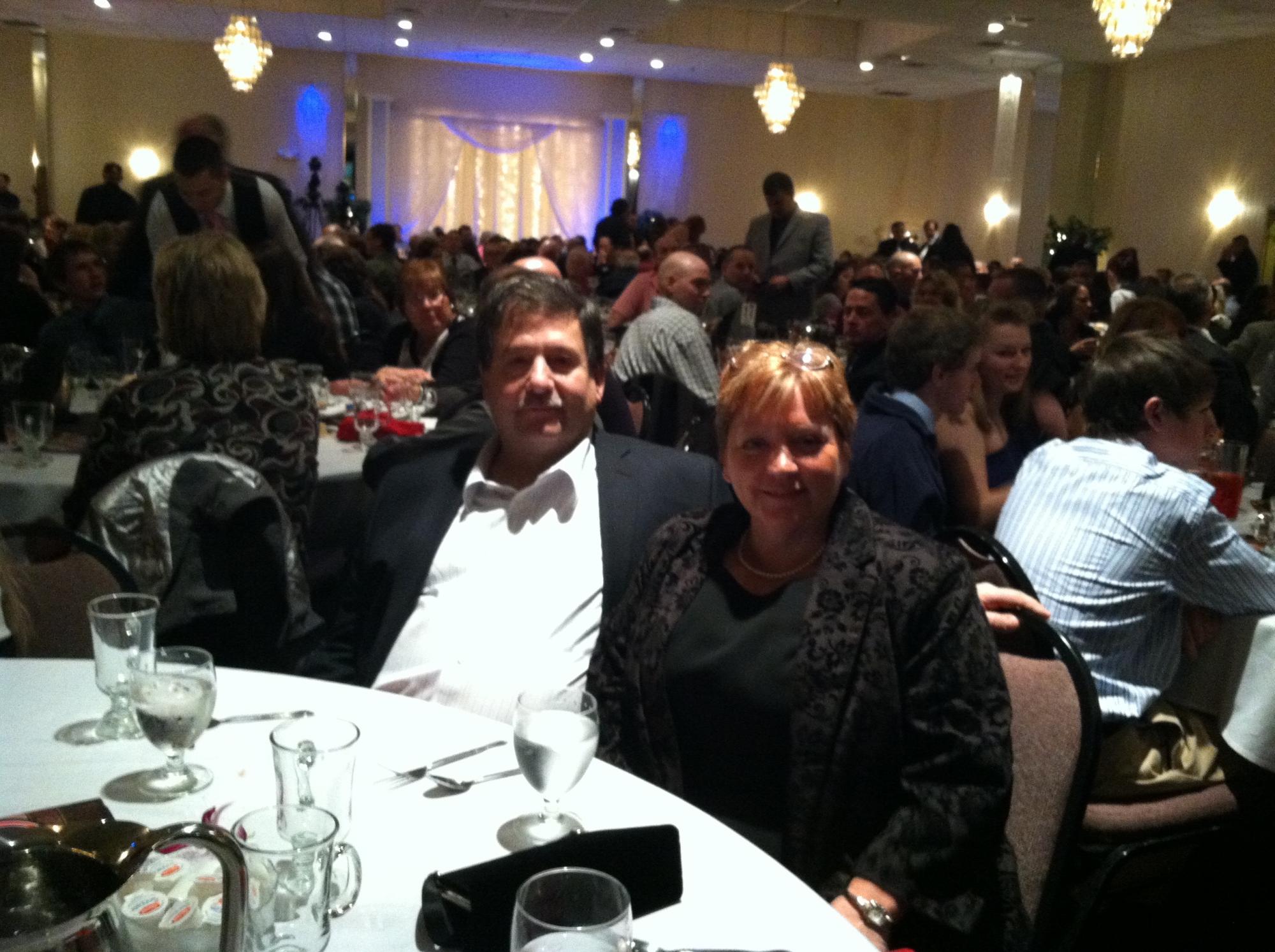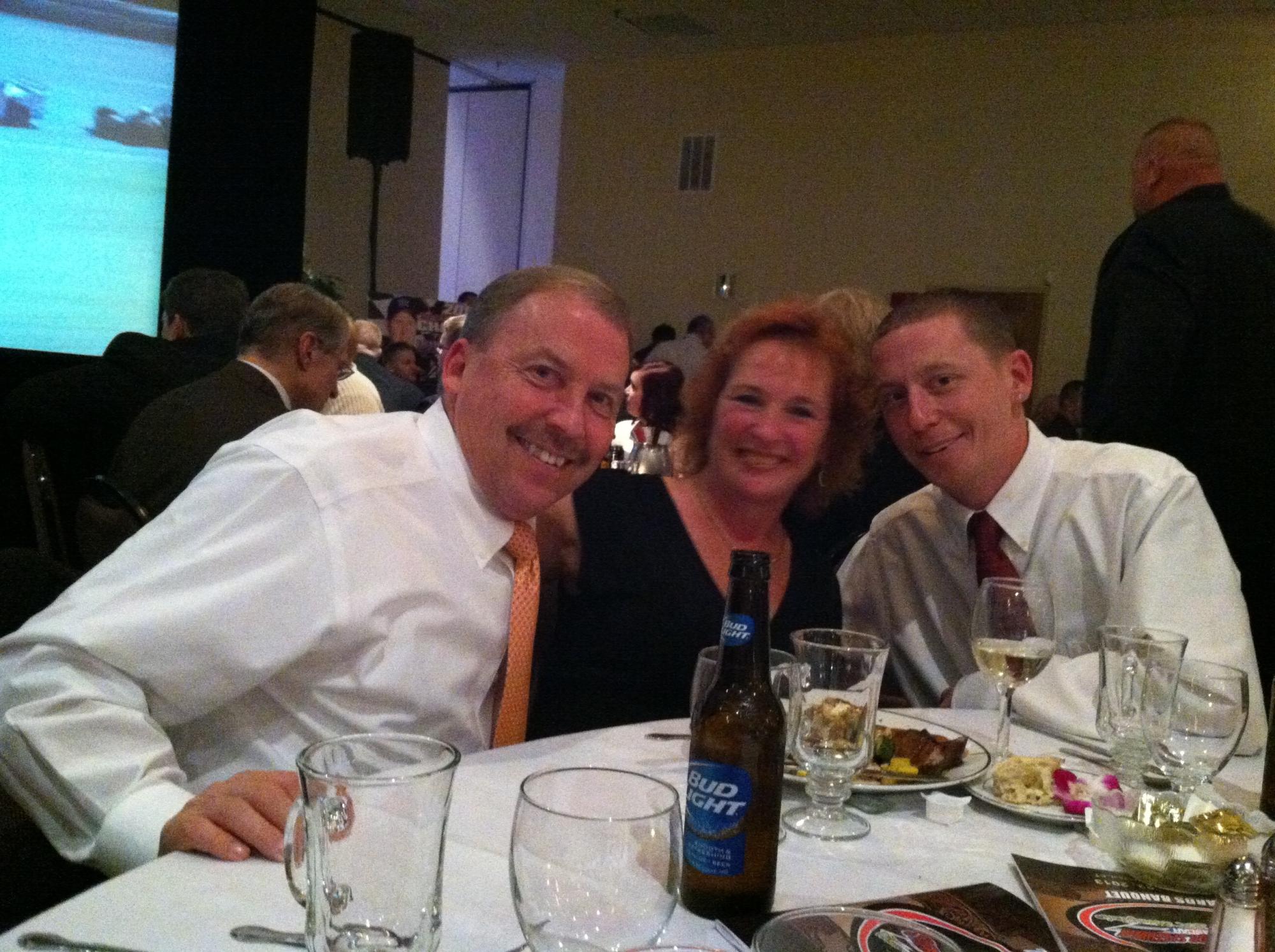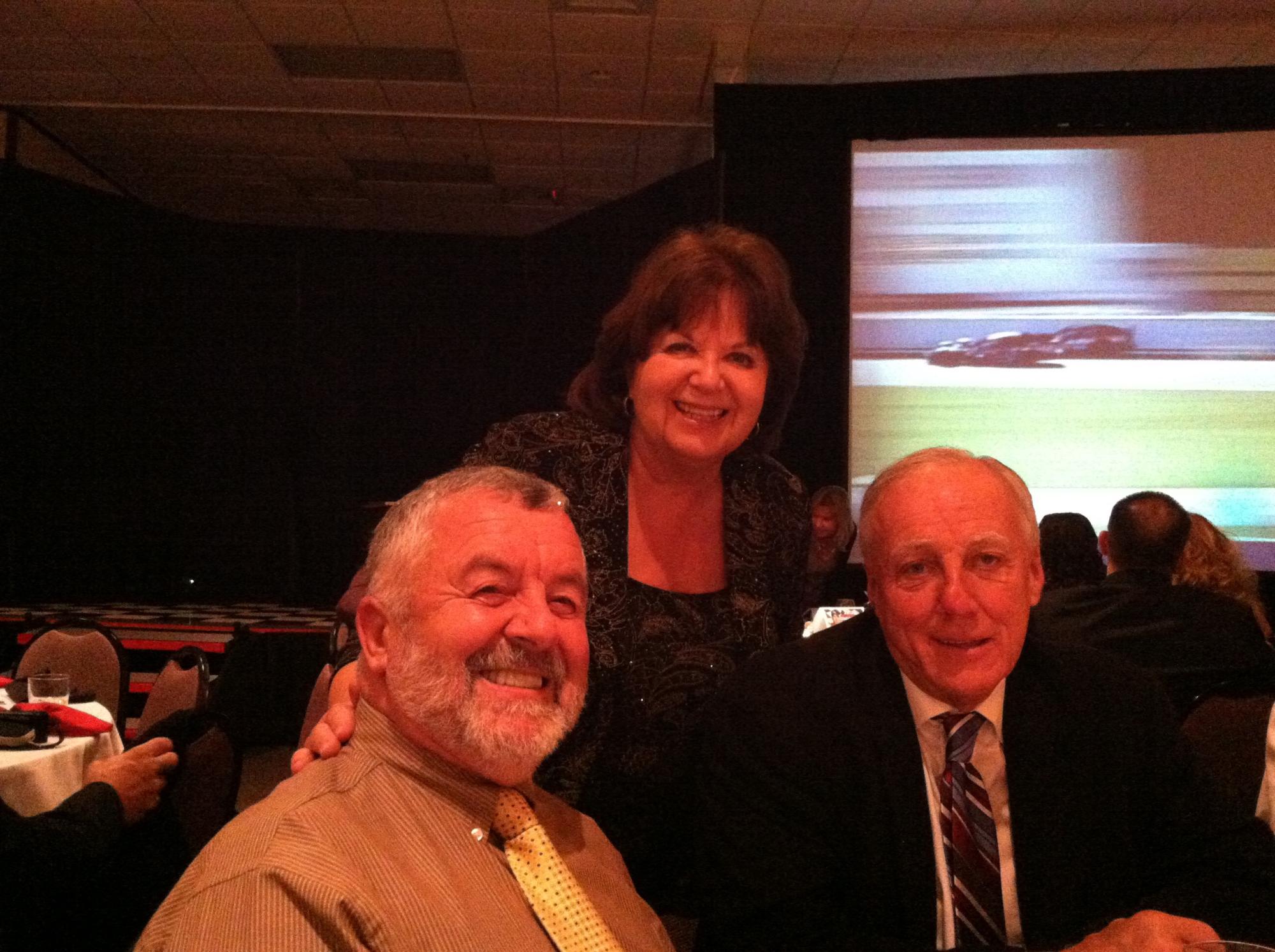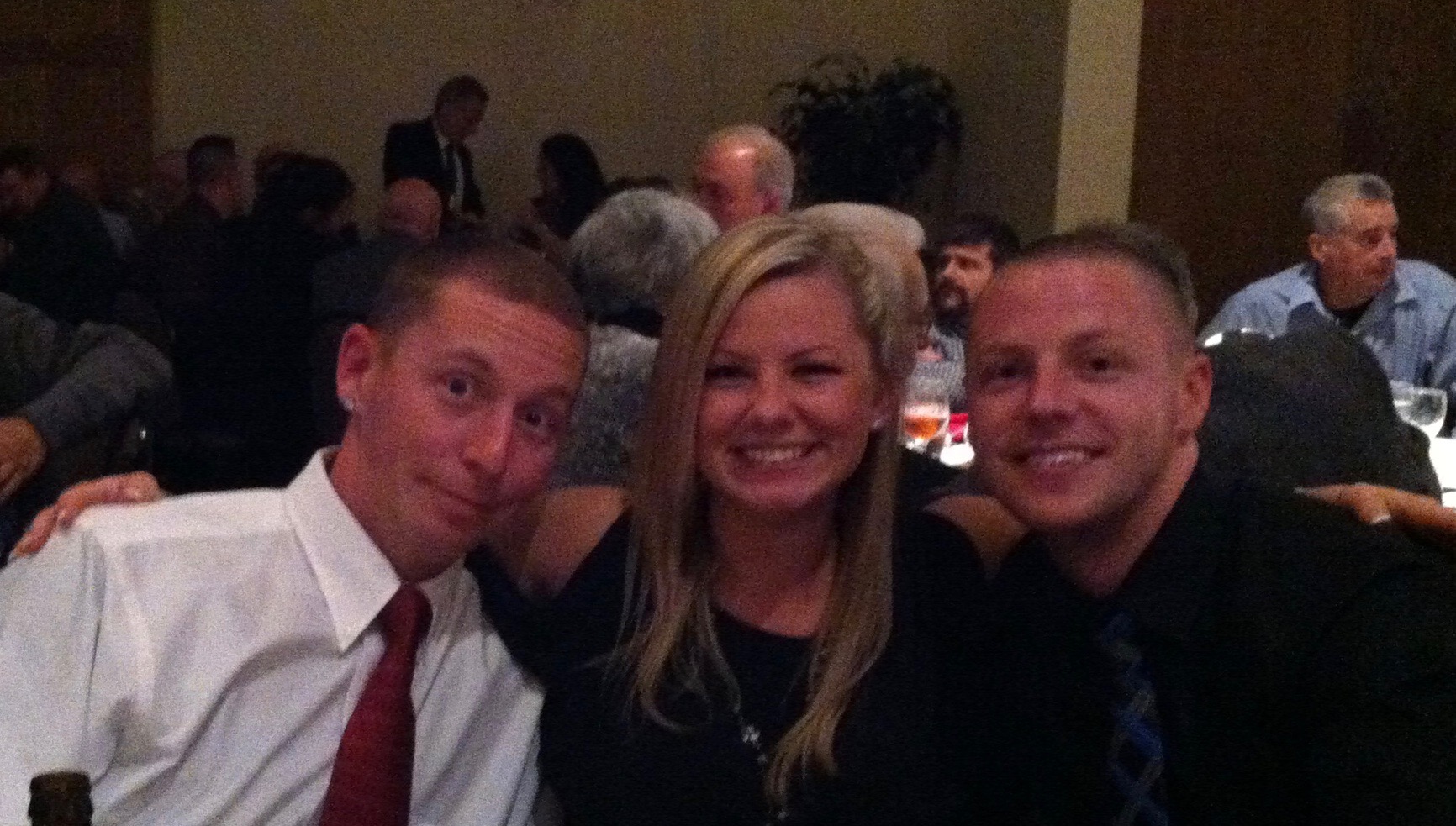 Kelly posted this and it was a thank you we agreed captured all that participated in making this a great season. Bob and Kelly also paid for all of us to go to the banquet. Friendships are made and kept long after situations change and this is so very true in this case.
Photos by Reid Bogie, our historian!
Photos by Ried Bogie, feels like you can practically hear these conversations!
Photos by Reid Bogie, thank you Reid! Memories forever captured.
All photos by Reid Bogie, people in thought and conversation, the quiet side of racing!
Ryan's year was not over. He would go on to the World Series at Thompson and capture the Whelan Modified Tour Championship!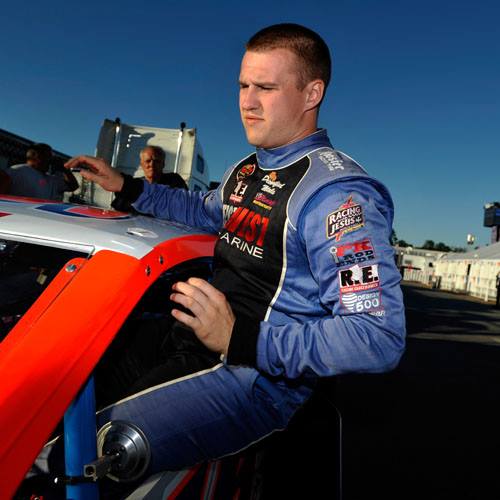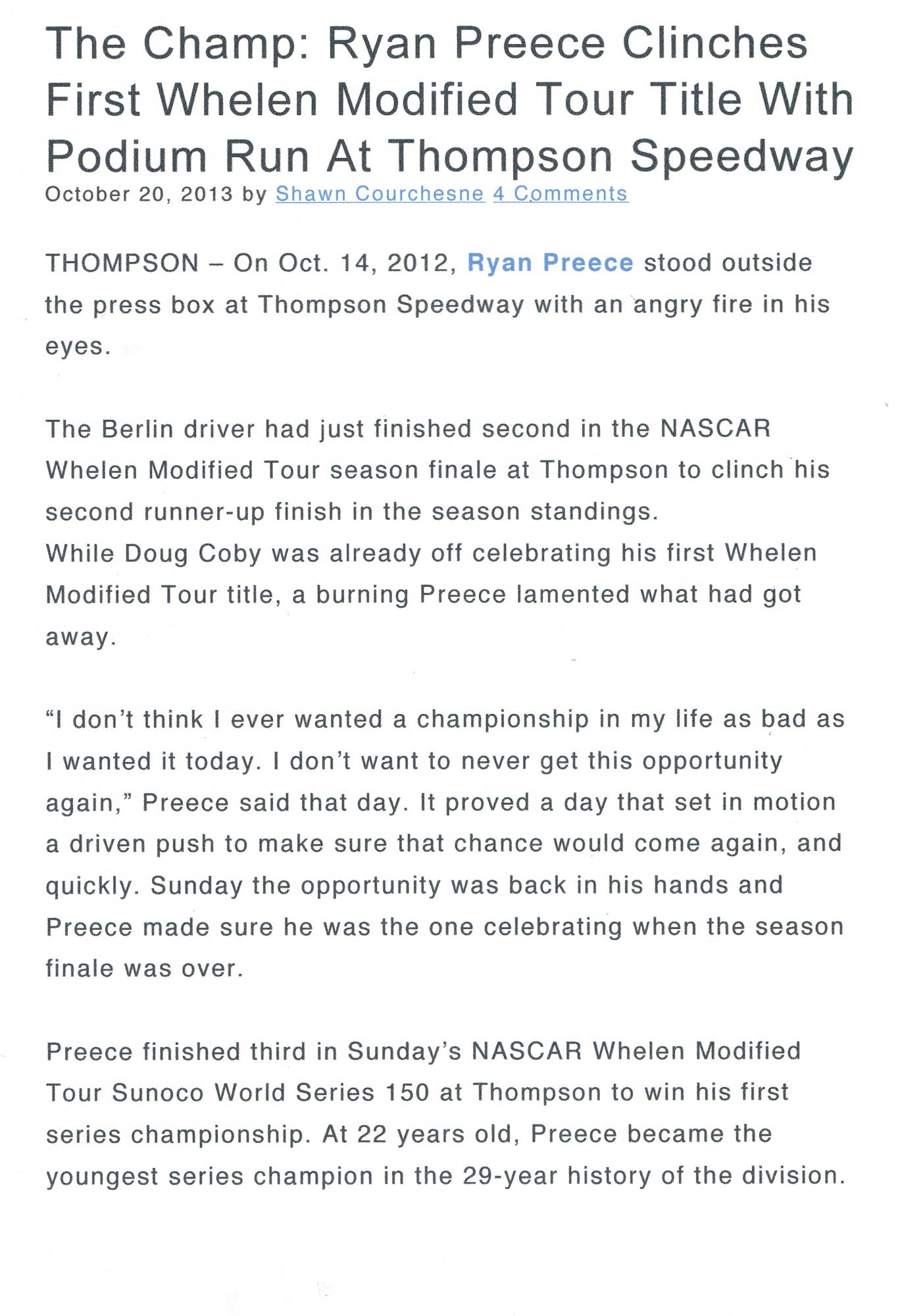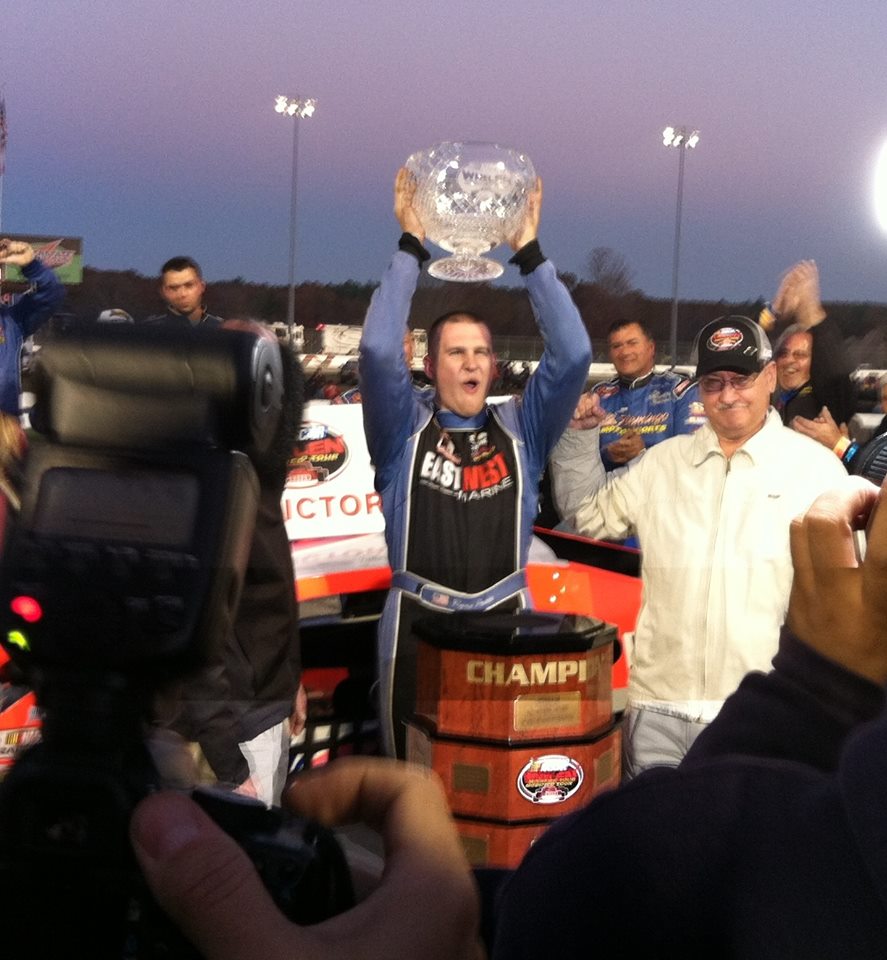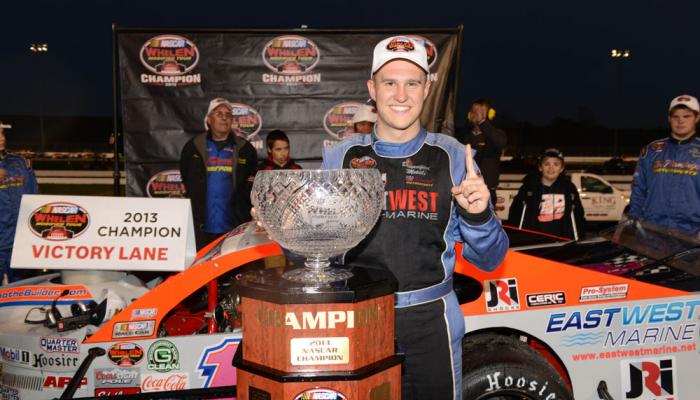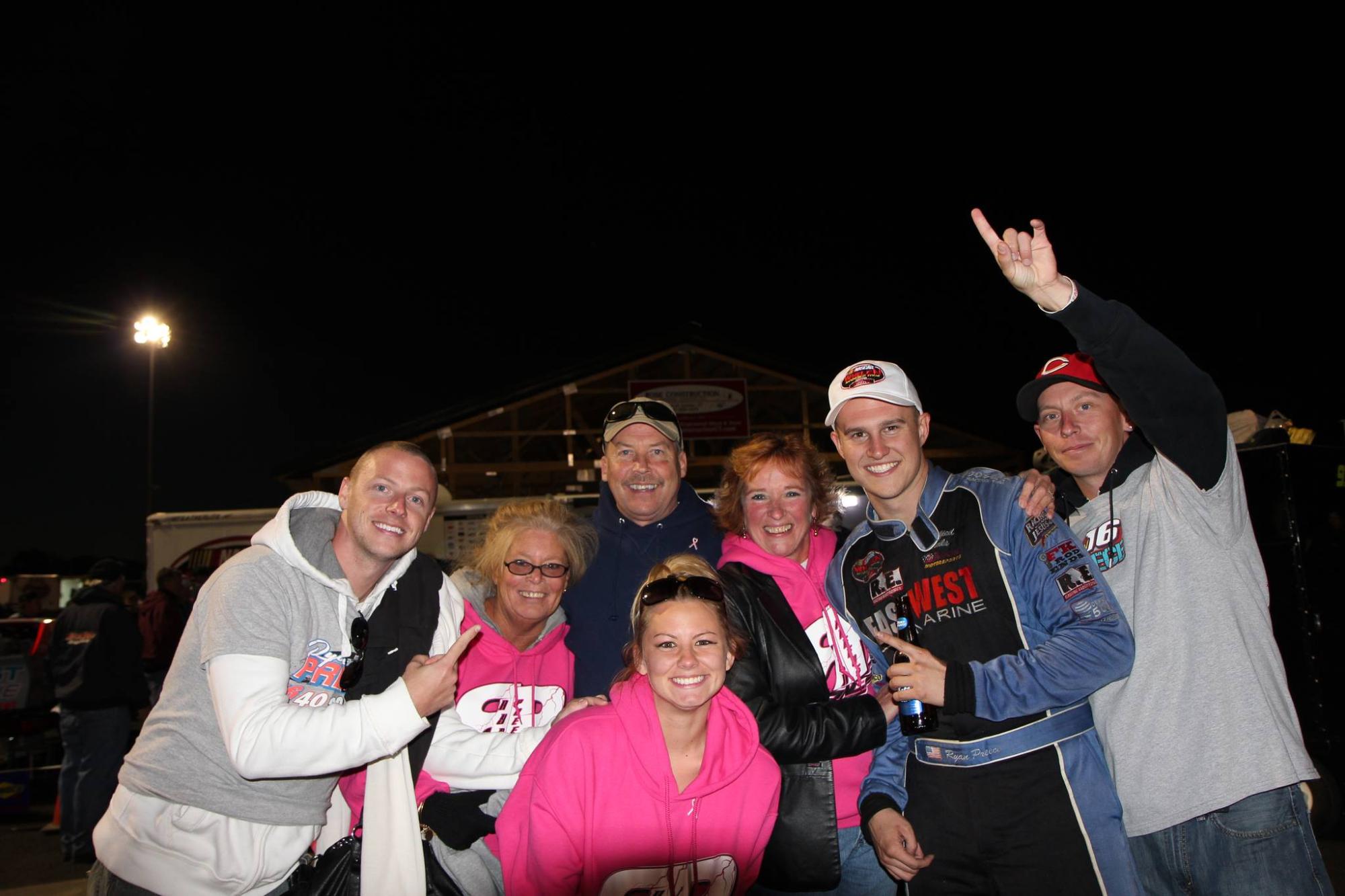 In the end, our 2013 Season really ended with this announcement.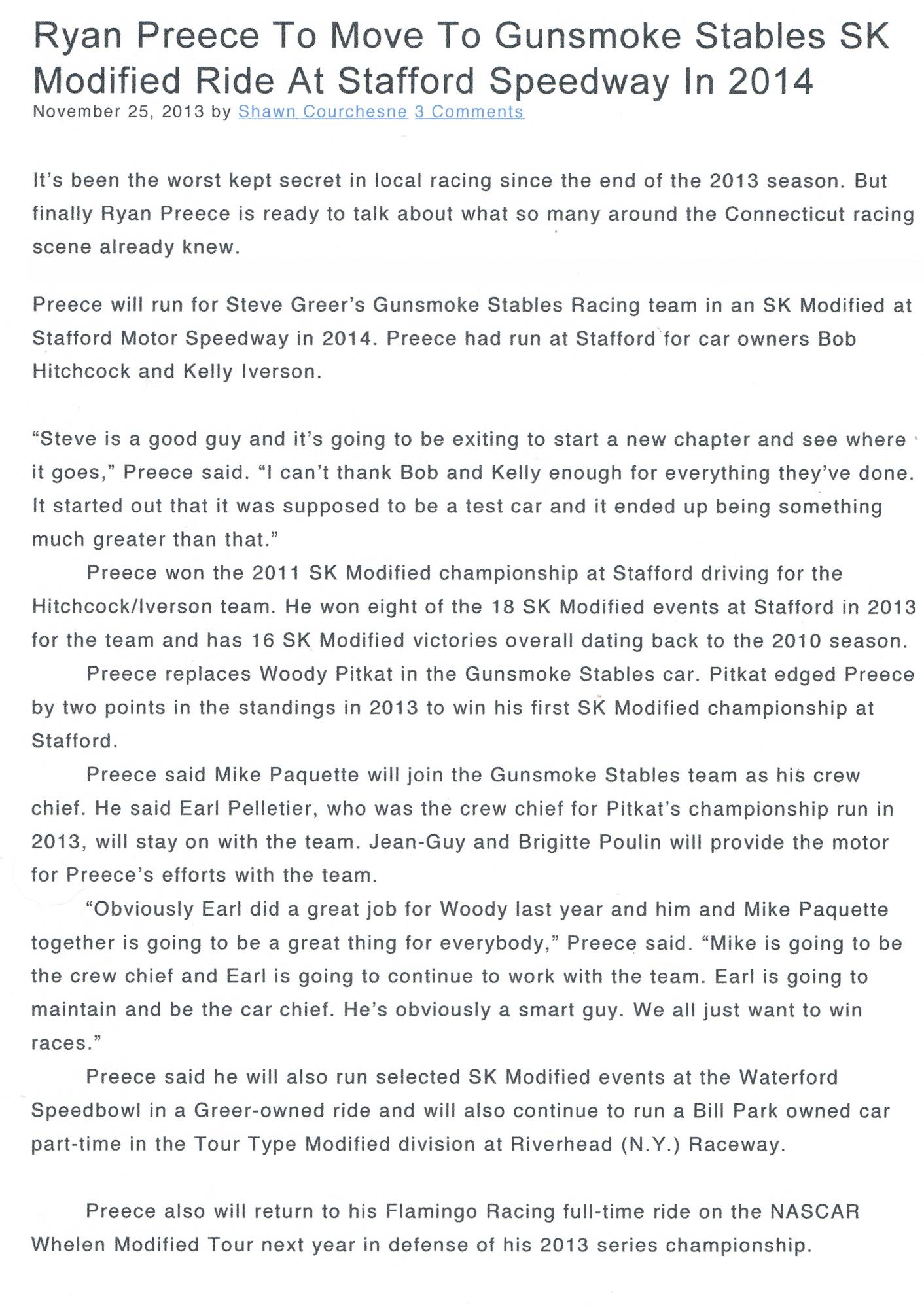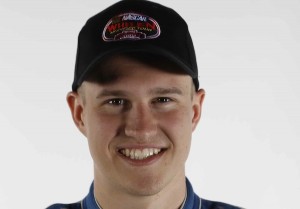 Our responsibility with this team was motors, hauler, food and miscellaneous other items. Jean and I had met these requirements and when Ryan asked us to move with him, there was no hesitation.
To win in racing you need a driver who can wheel a car, a chassis that can be set up week after week, a strong motor and a little bit of luck!
You build strong motors for the best drivers---and that was indeed Ryan!