As the Vassar years ended, it was clear that Jean was in no way ready to retire. Here we were, with as Jean will continue to say...two motors, we have to continue. (Remeber this line, as you will hear it again!)
Chuck Docherty had raced for many years against us in Late Models, for Bruce and Shirley Miller. When we learned that he was now a "free agent" if you will, we immediately called him. This would begin a five year association that proved to be a winning choice.
And what a better way to start than with a photo shoot with the entire team and all the kids!!!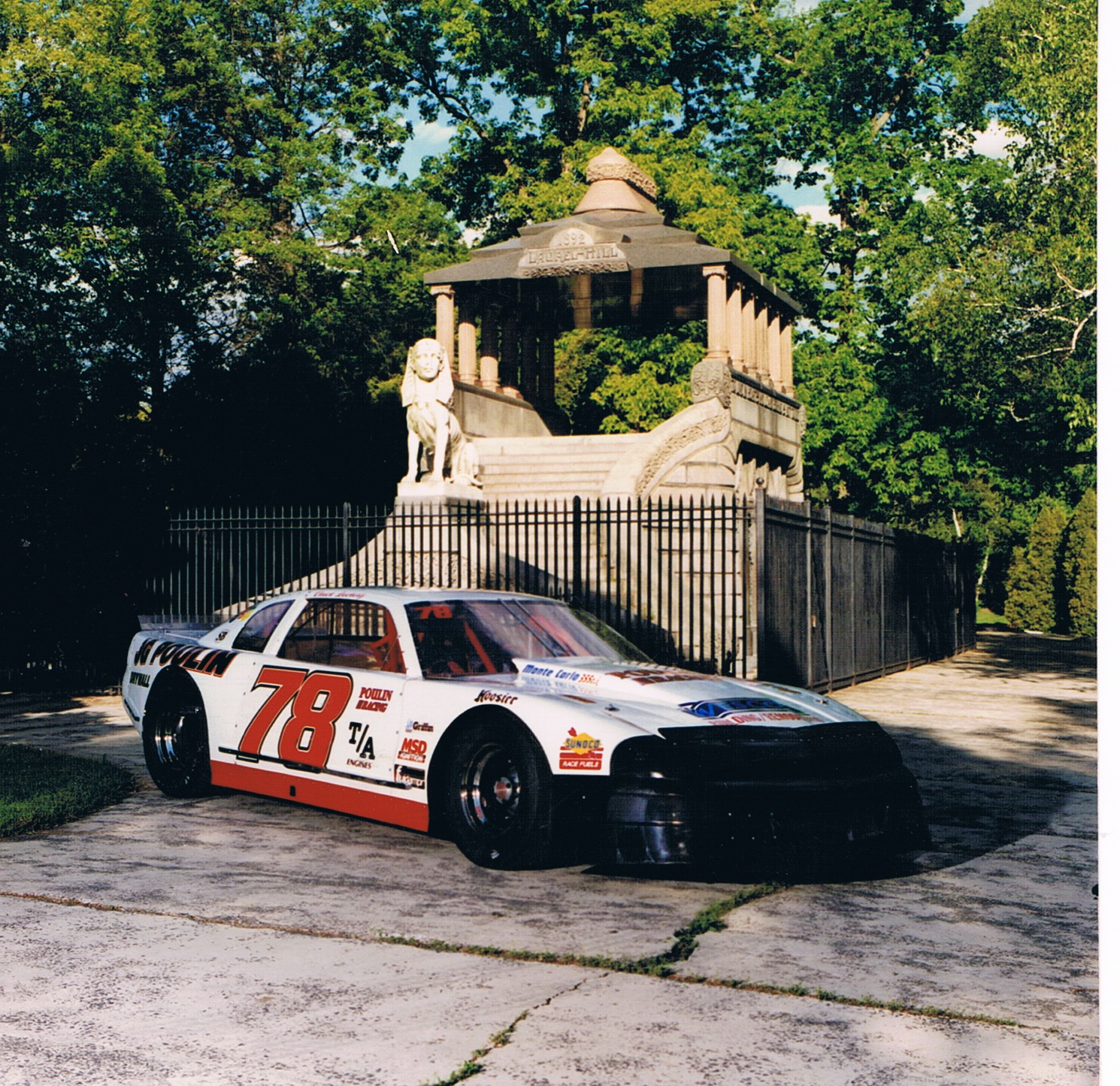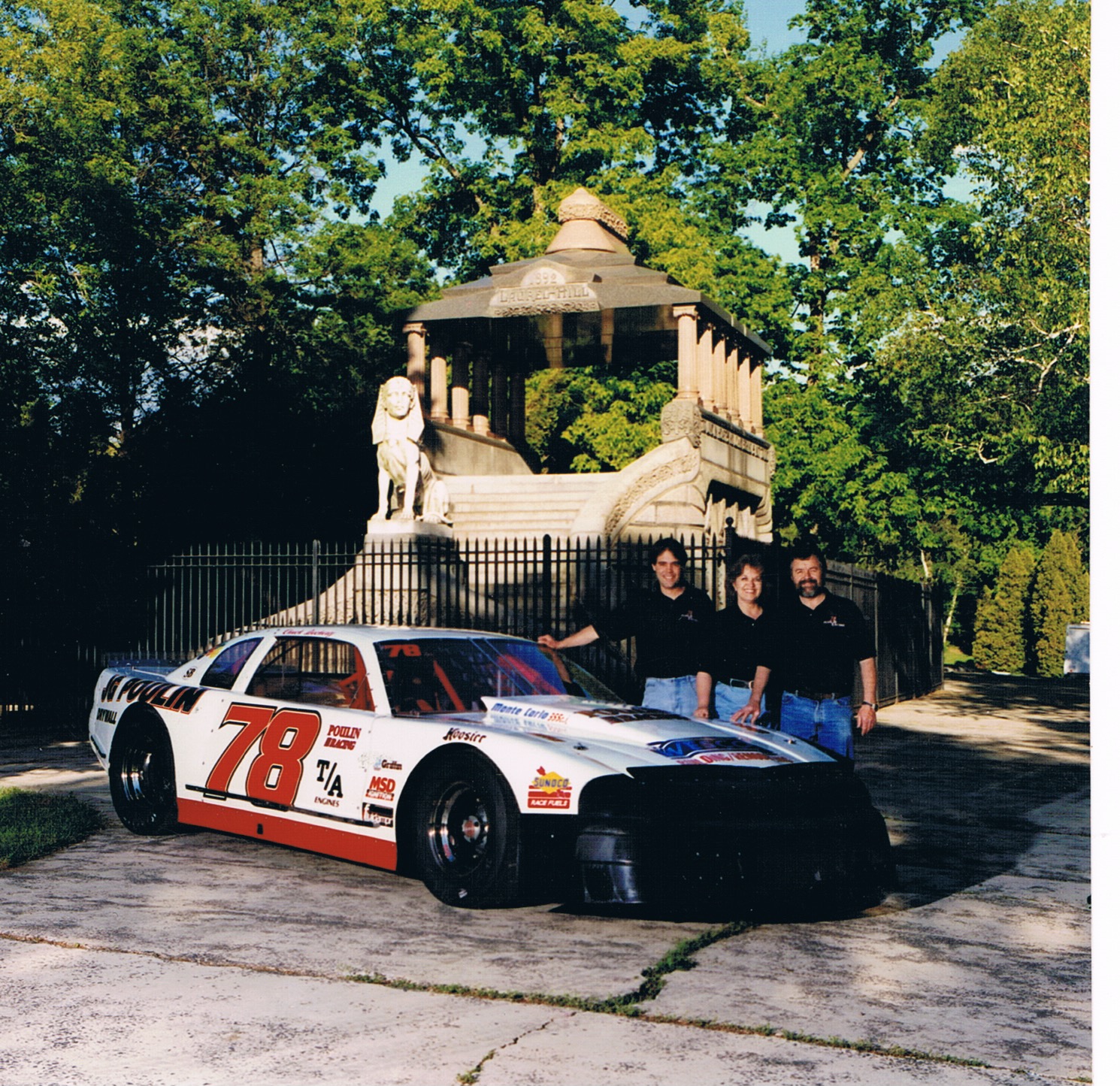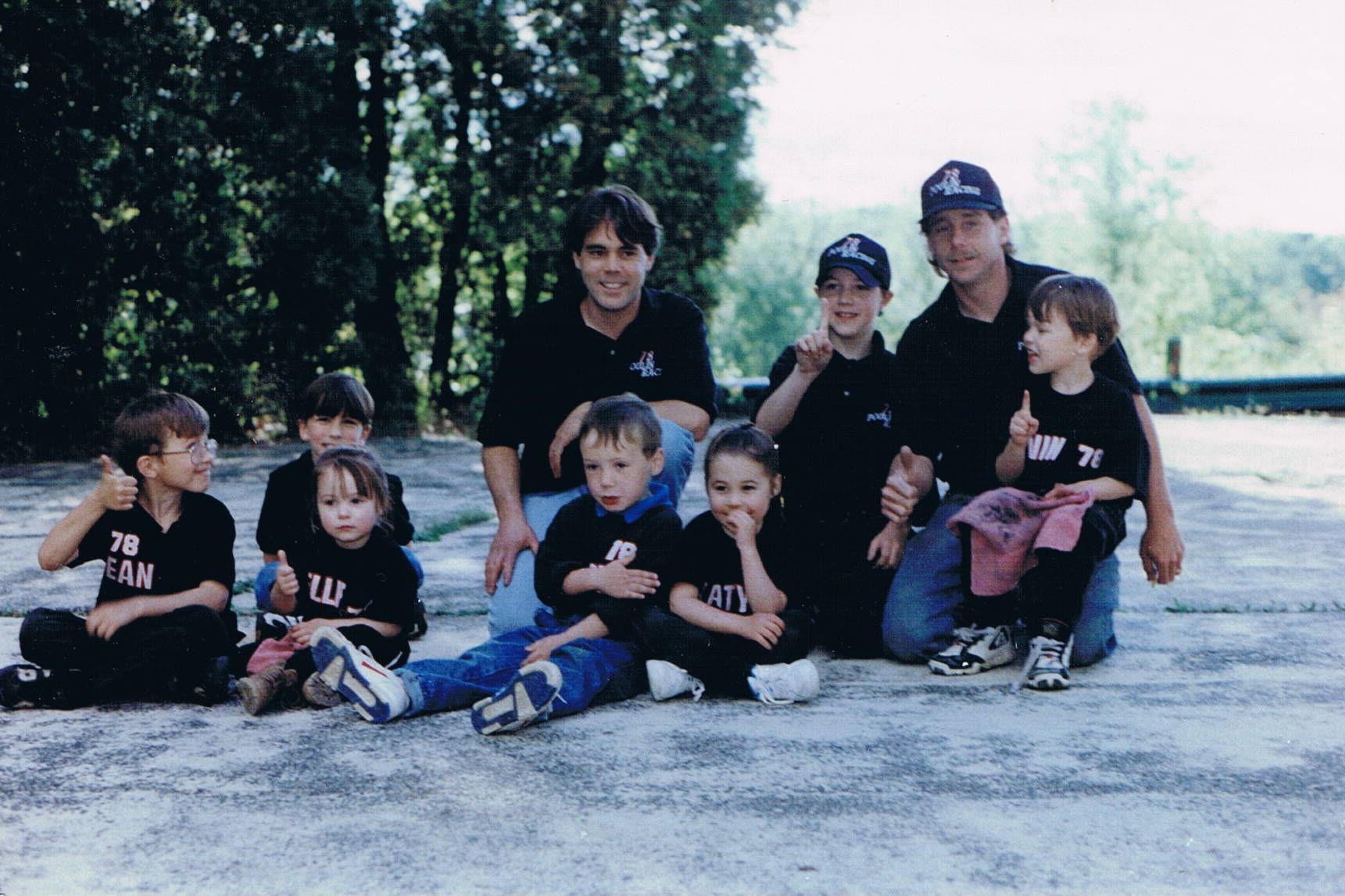 This group of photos were taken by Dave Mavoulaganes, who was always ready to follow our adventures and capture the best shots!
Loved all of these team members and hope when I release this to them, they will also appreciate the beauty of the time we spent together, I know I do.
All the Dochertys accounted for!!! Babies they were, all grown they are!
Of all the teams we have had, there is no question that this one personified that racing is family. Every Wednesday we would all meet at the garage, car was housed in Agawam, share some pizza, discuss the weeks dramas and watch the kids play together.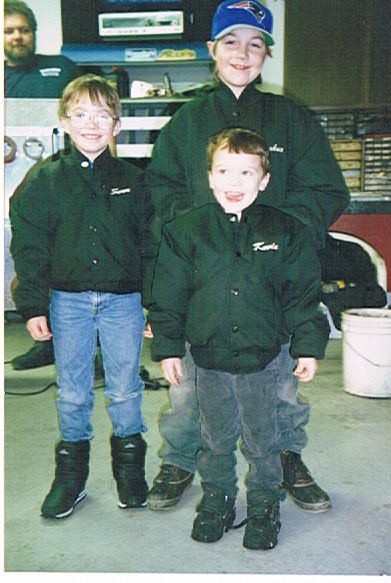 These cuties were not always so clean and neat as there was a lot of mud around that place!
Special events were celebrated! I believe this was at the Spaghetti Warehouse in Springfield. Whatever happened to this chain? A great place for kids and adults!
Christmas was a great time to get together, usually at Macaroni Grill, which was Donna's favorite restaurant and followed by dessert and coffee at our house, Chuck's favorite ending because my coffee is great!!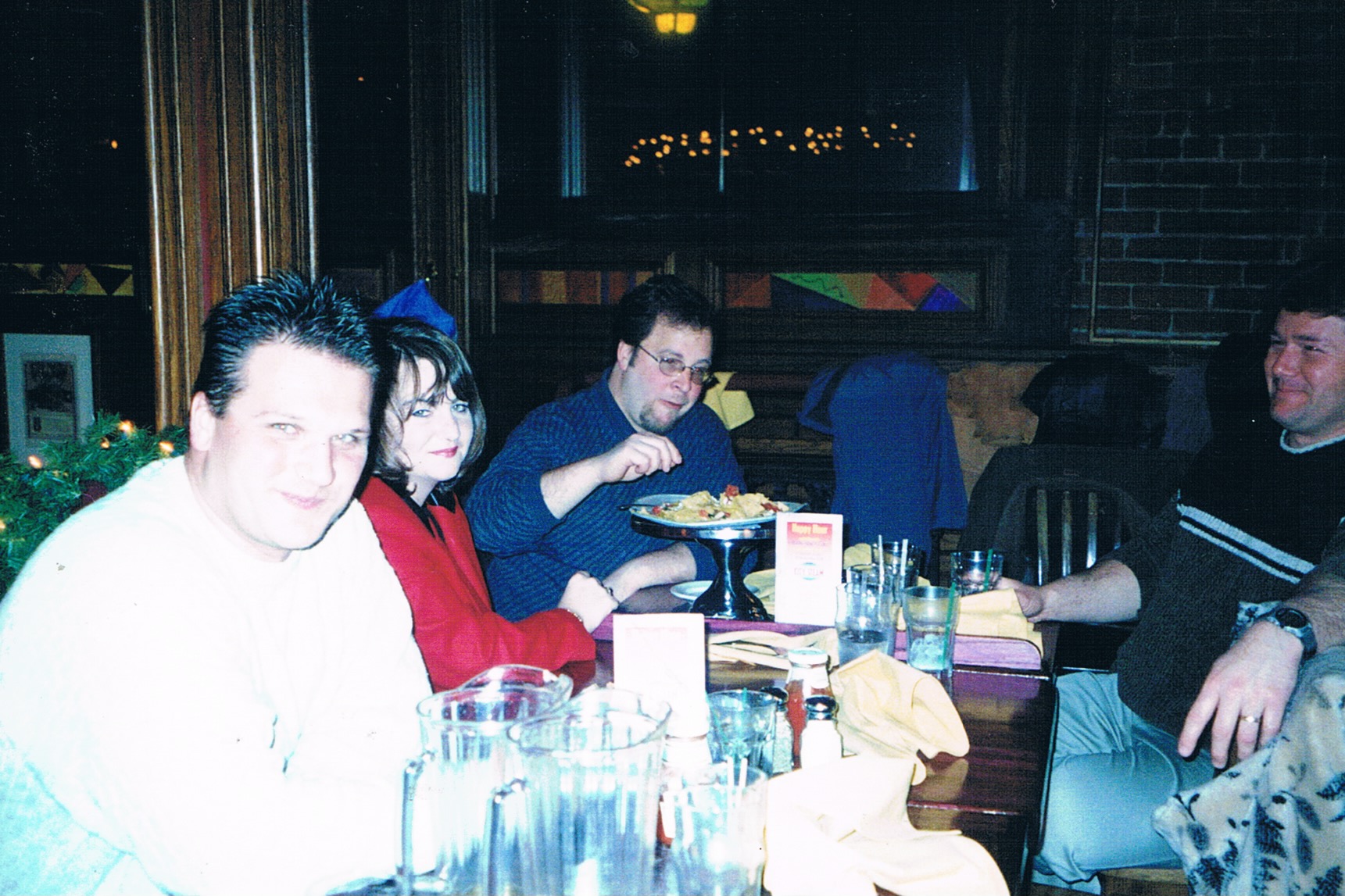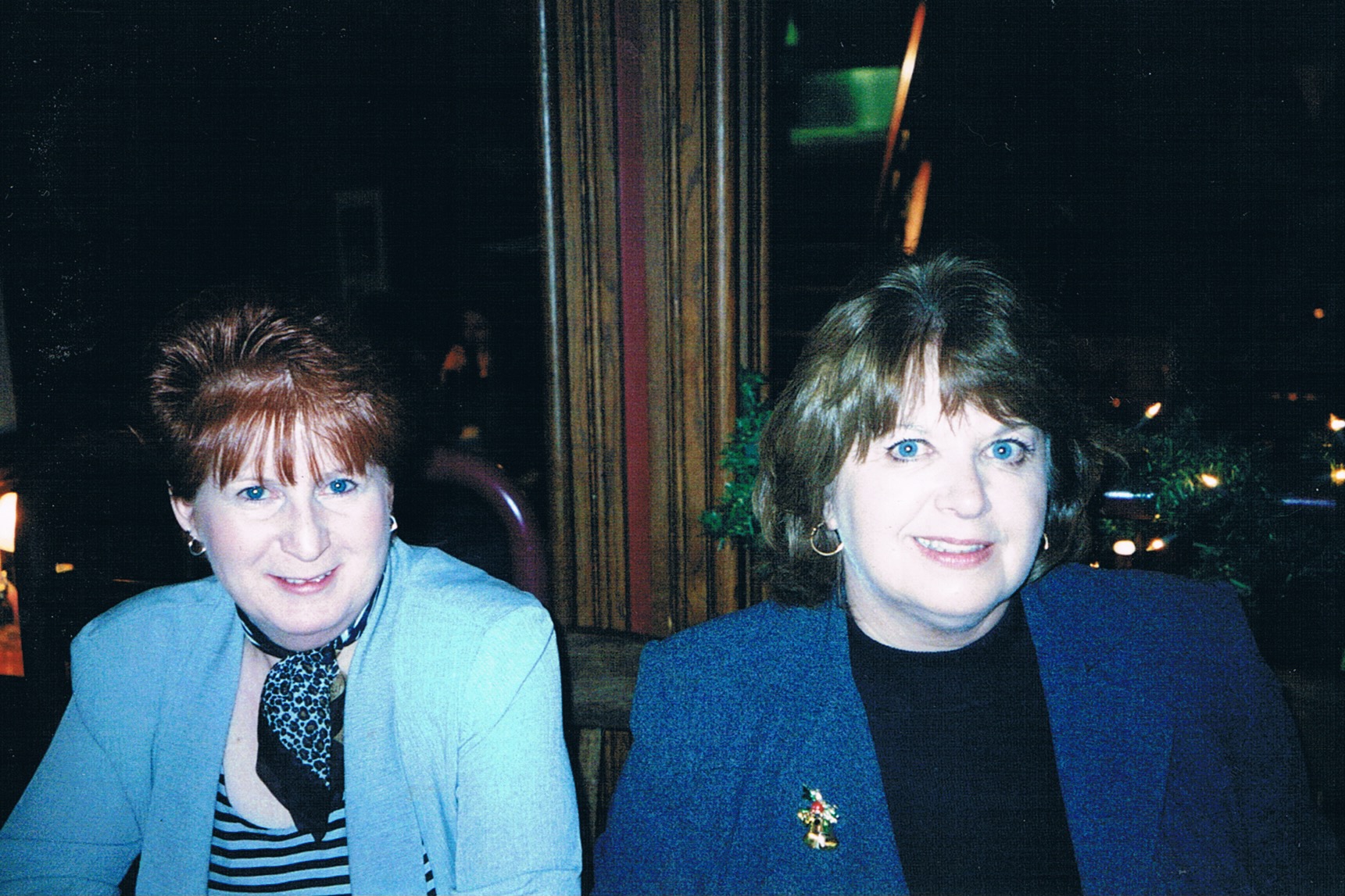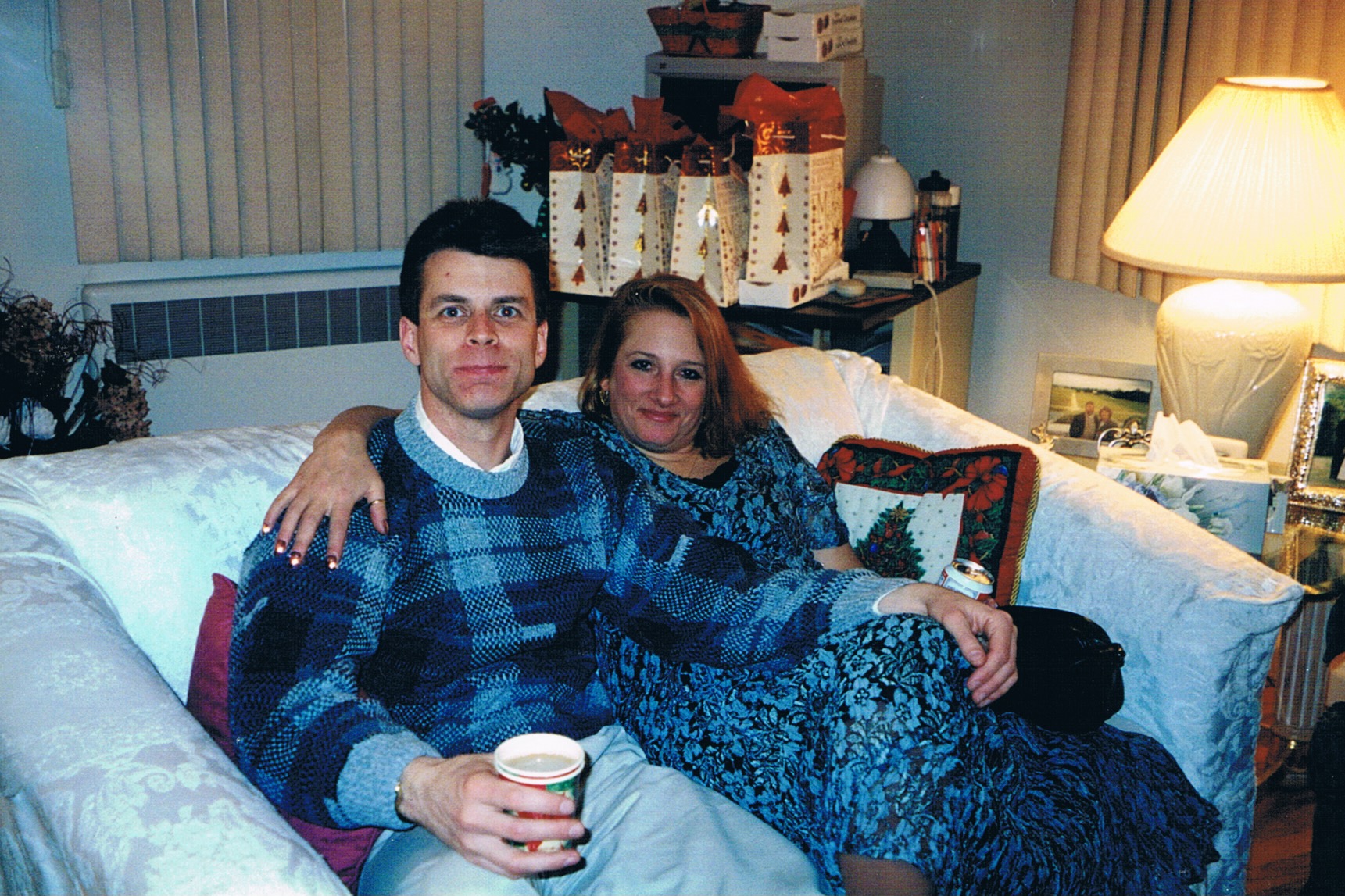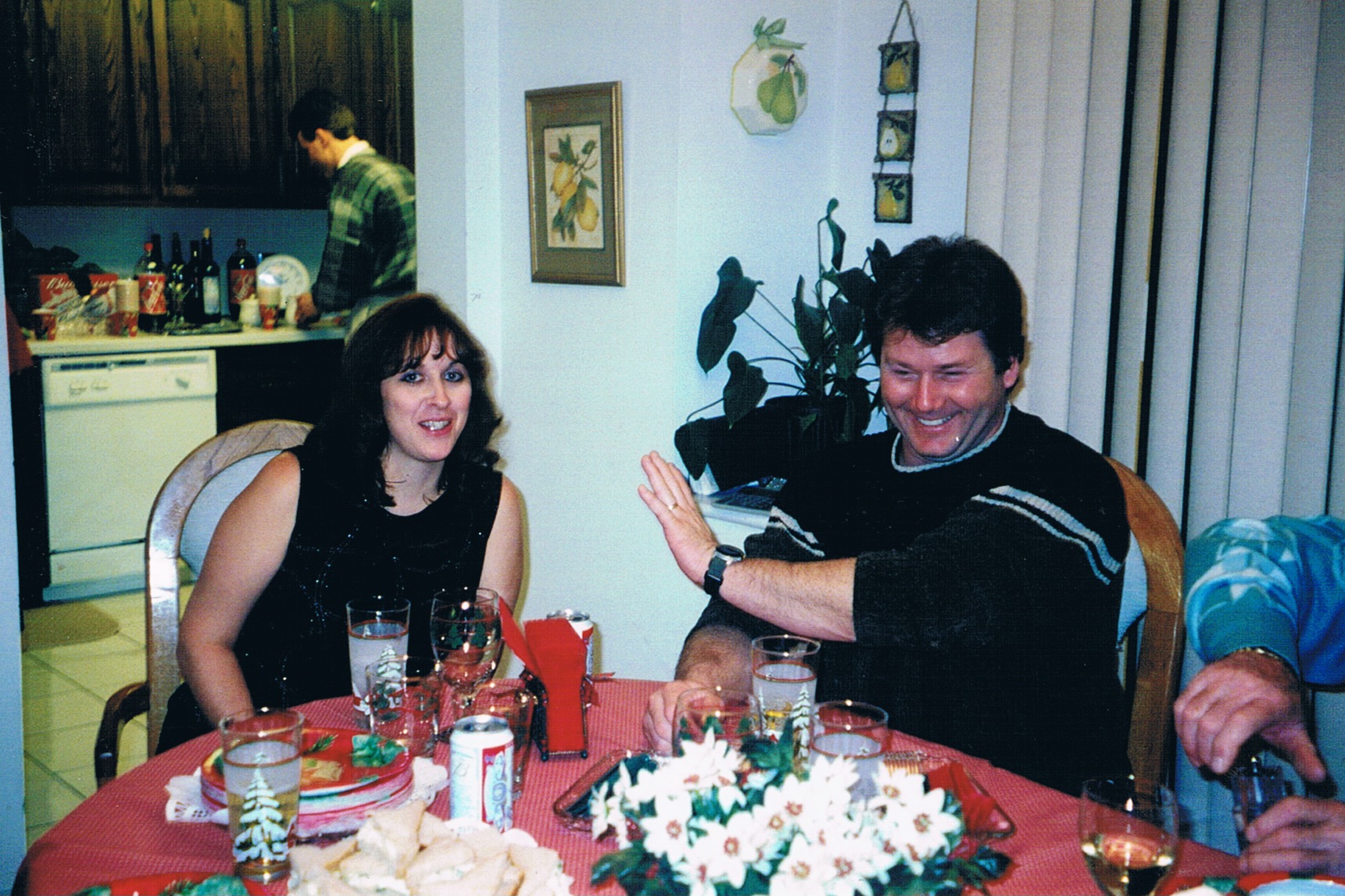 Racing with Chuck was easy. No matter how the car was setup, he made it work. His famous words were always "gotta race it and finish it!". Never complained, started and finished the night with the same energy and smile. He and Jean worked well together....neither of them were big talkers when they were busy and that was fine with both of them. They traveled together to a couple of shows, actually missed a flight one time...get this...because they were too busy talking!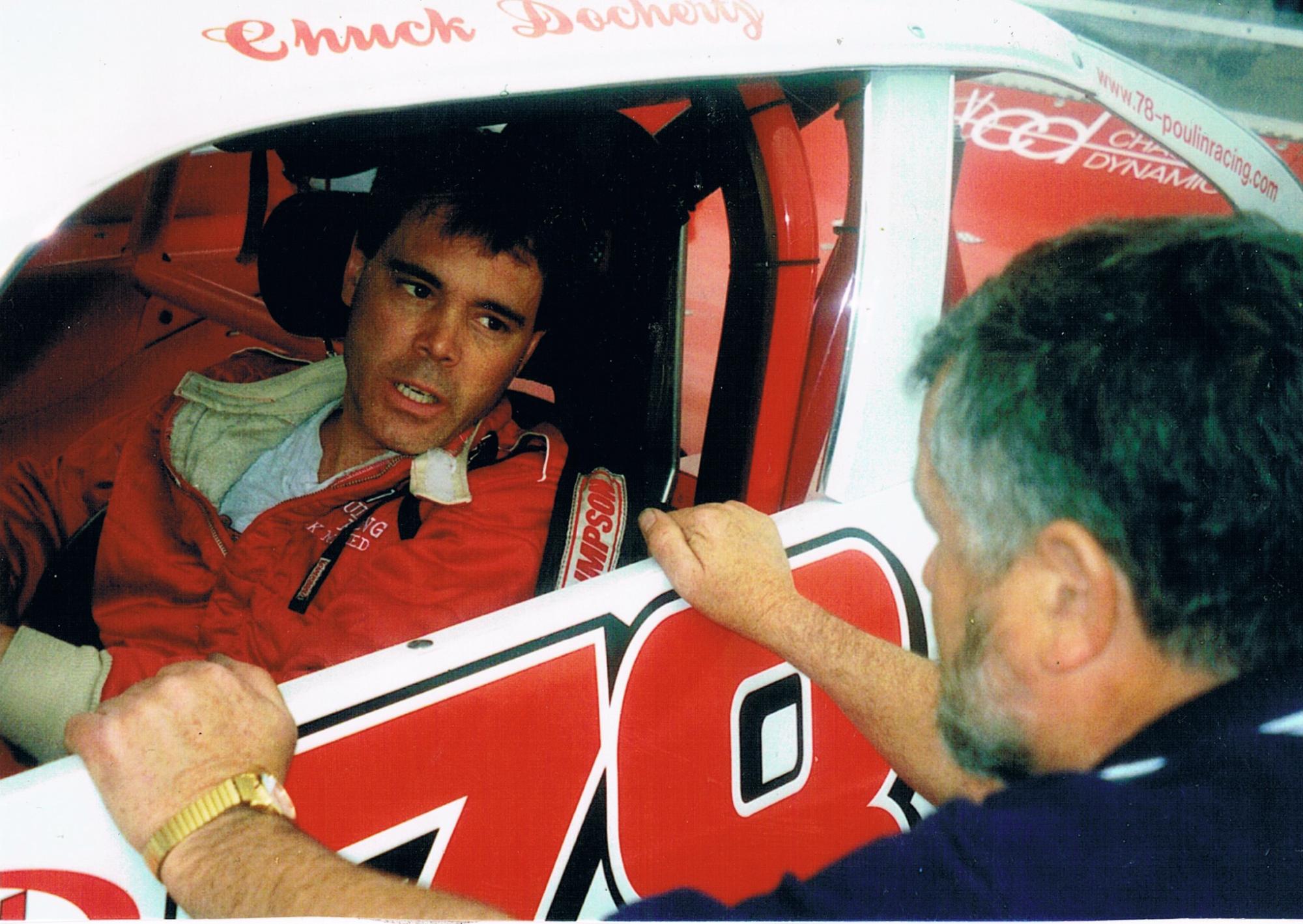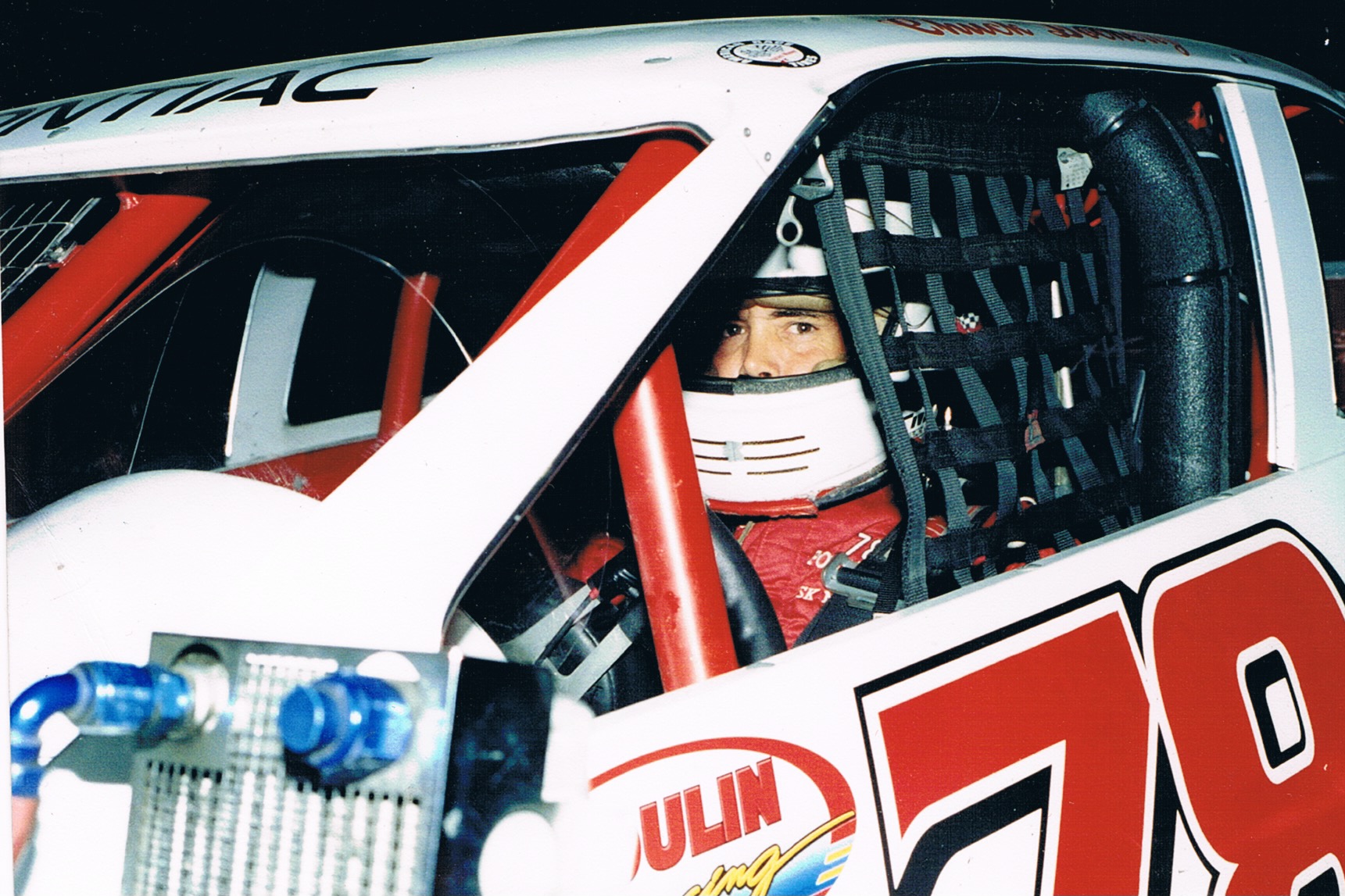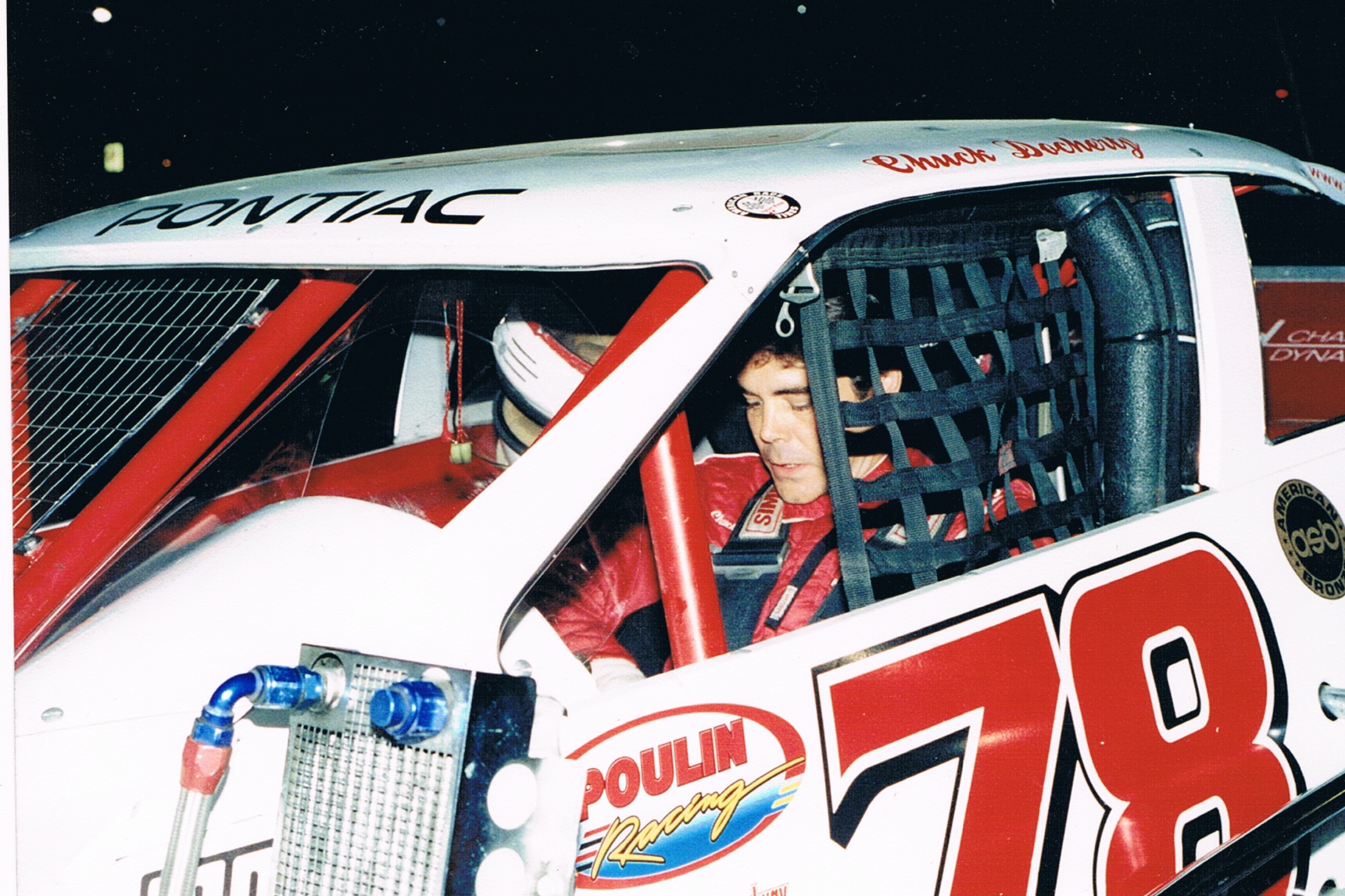 Each and every time we sent him out to the track, Jean and I prayed he would be safe. When you have a driver with four beautiful kids, a loving wife, in nursing school, and he is the breadwinner.....you are very mindful that this sport has its dangers. To this day, I still same the same short prayer for all my drivers..."God, bring him home safe".
Spring Sizzlers and Fall Finals....Chuck was there at the car, happy to sign and take photos, he knew how important that was because as a kid and teen he had his favorite drivers.....Mike Stefanik, Mike McLaughlin, Jim McCallum, Jerry Marquis and many more.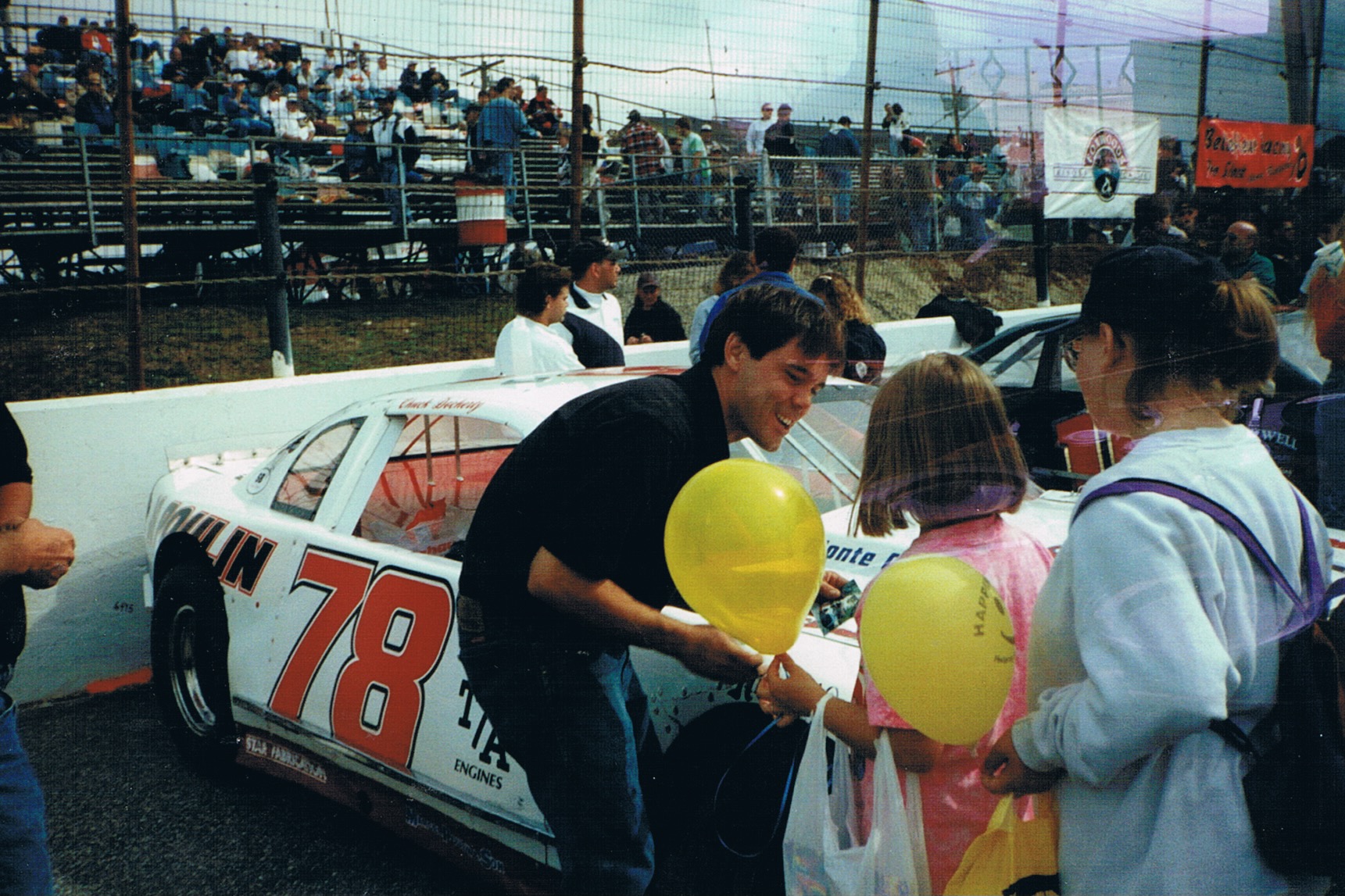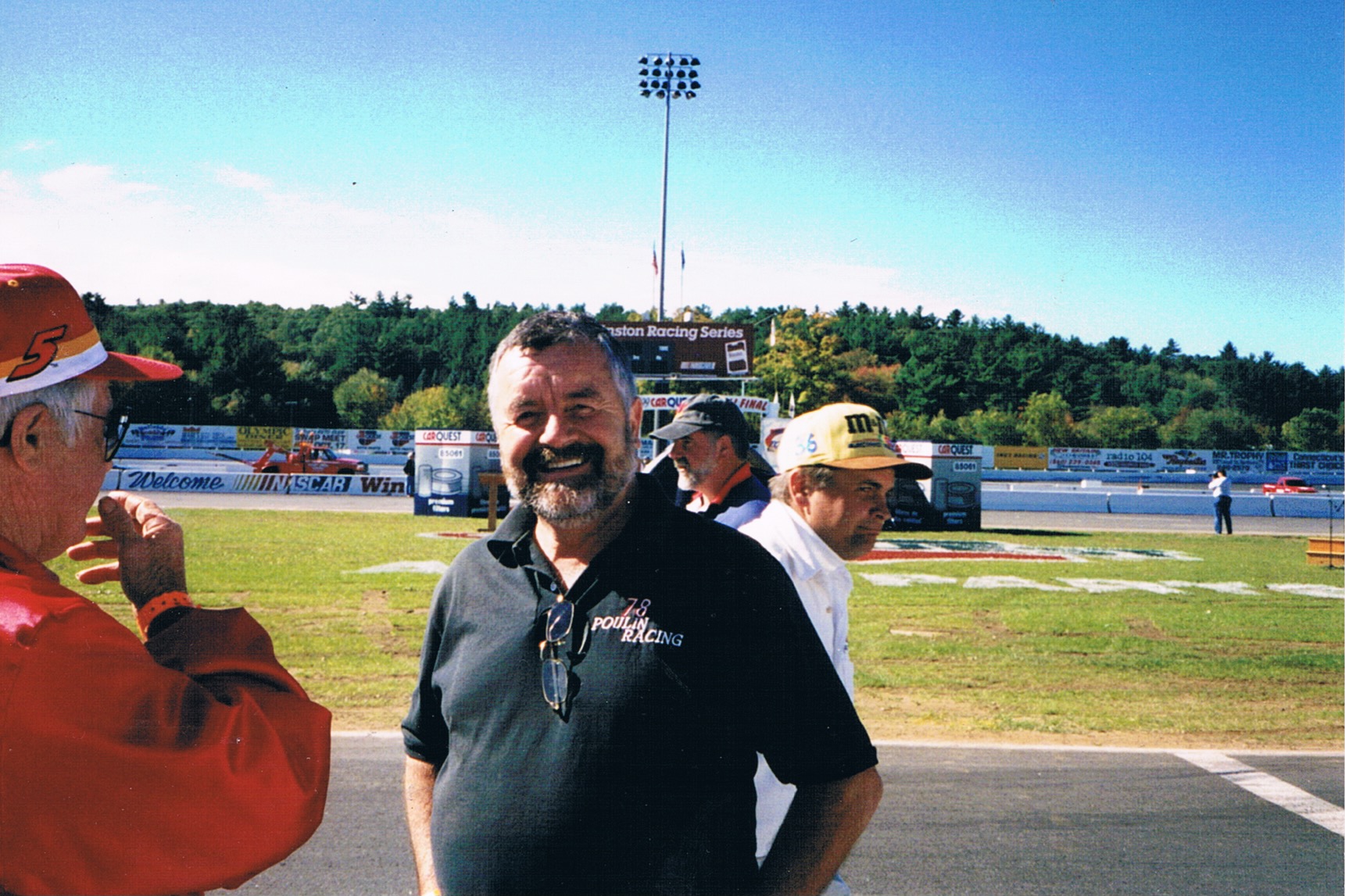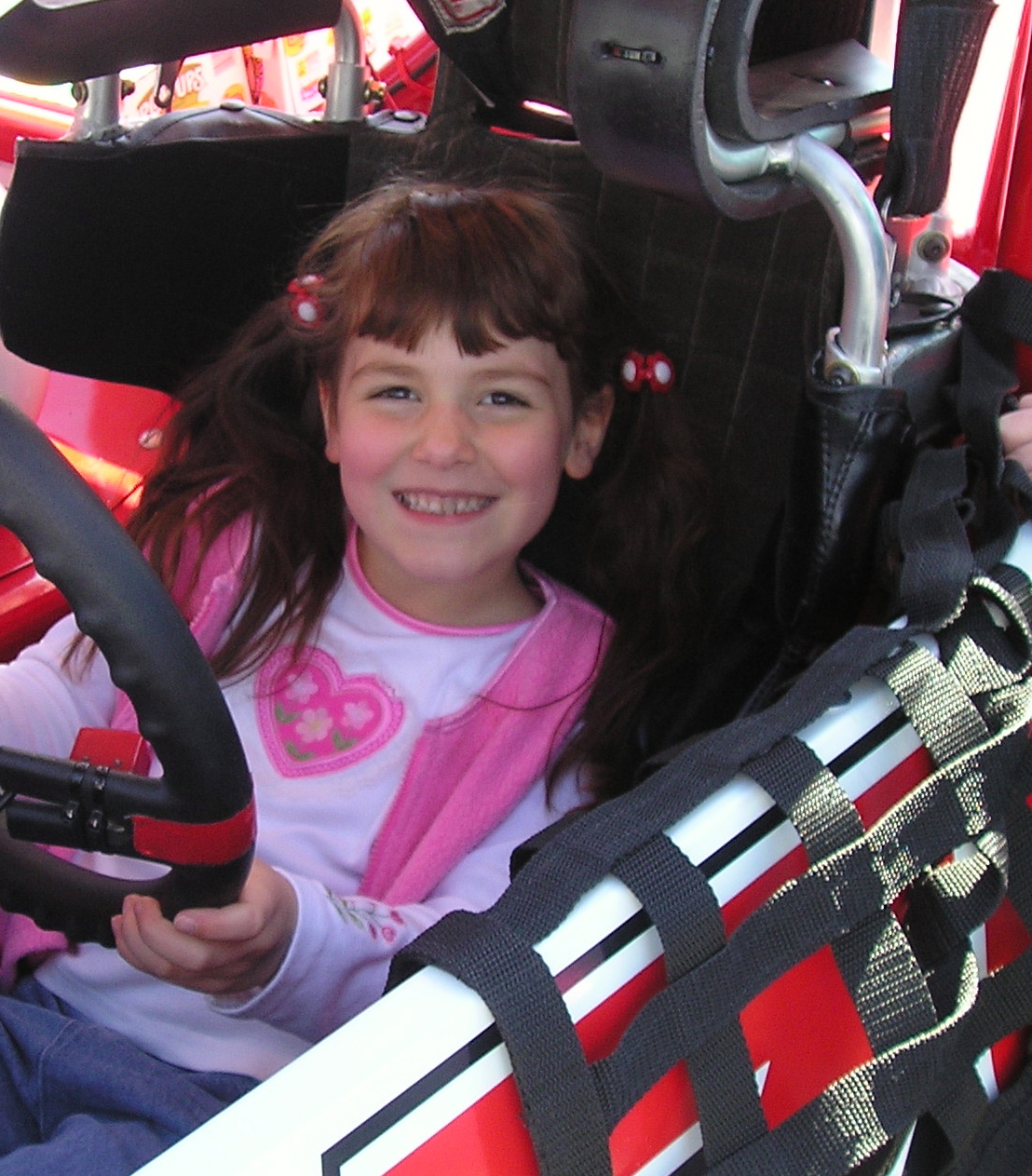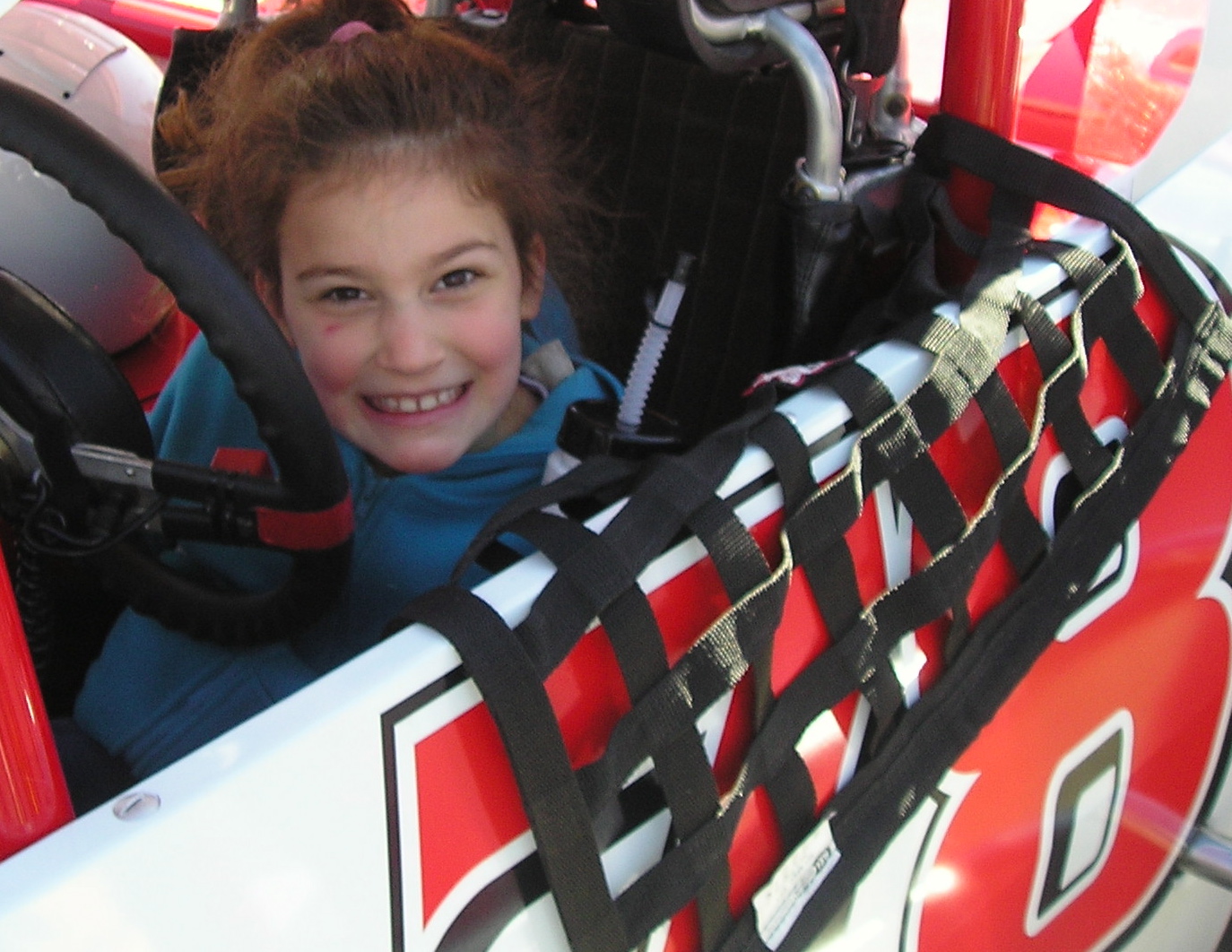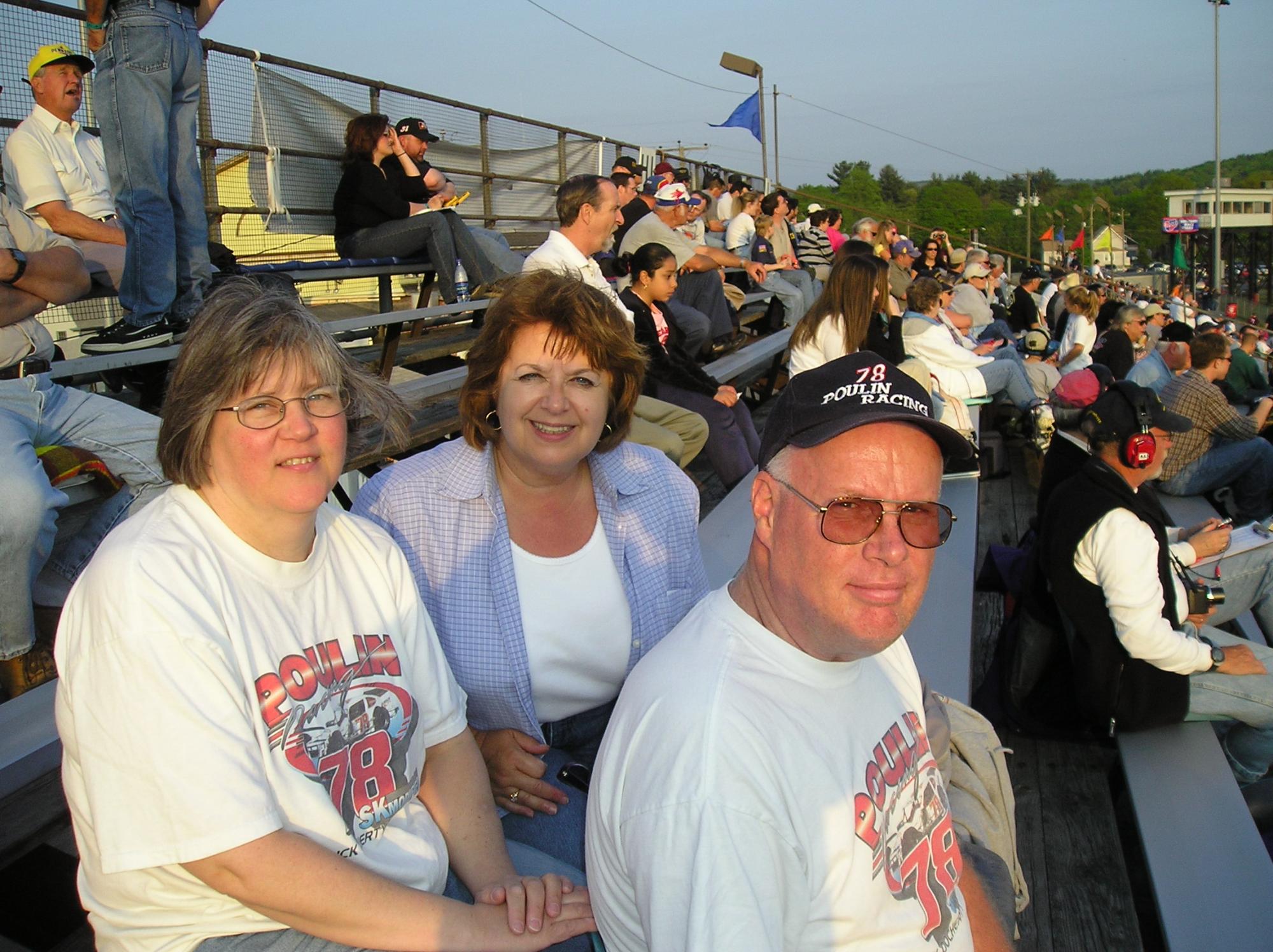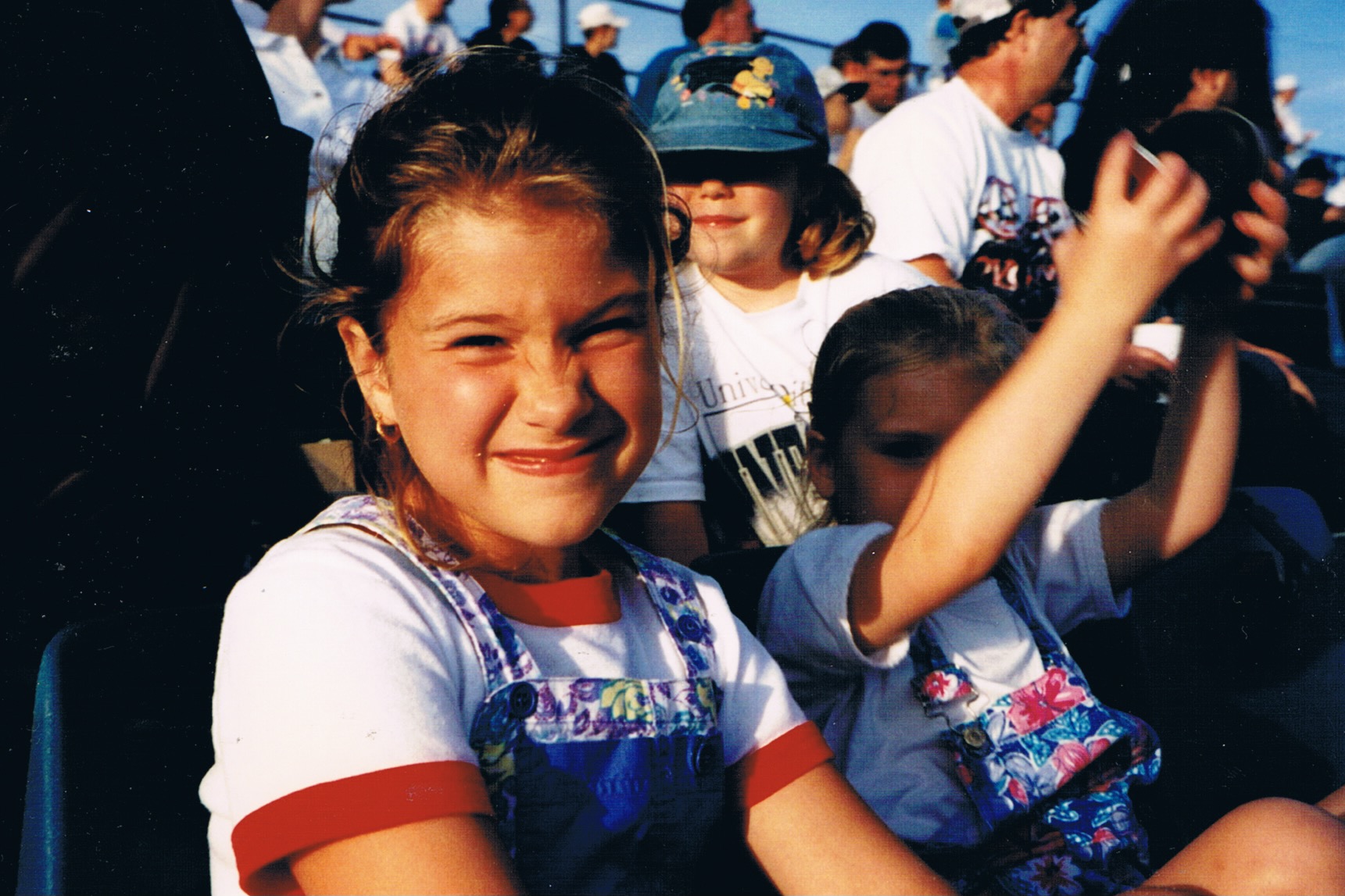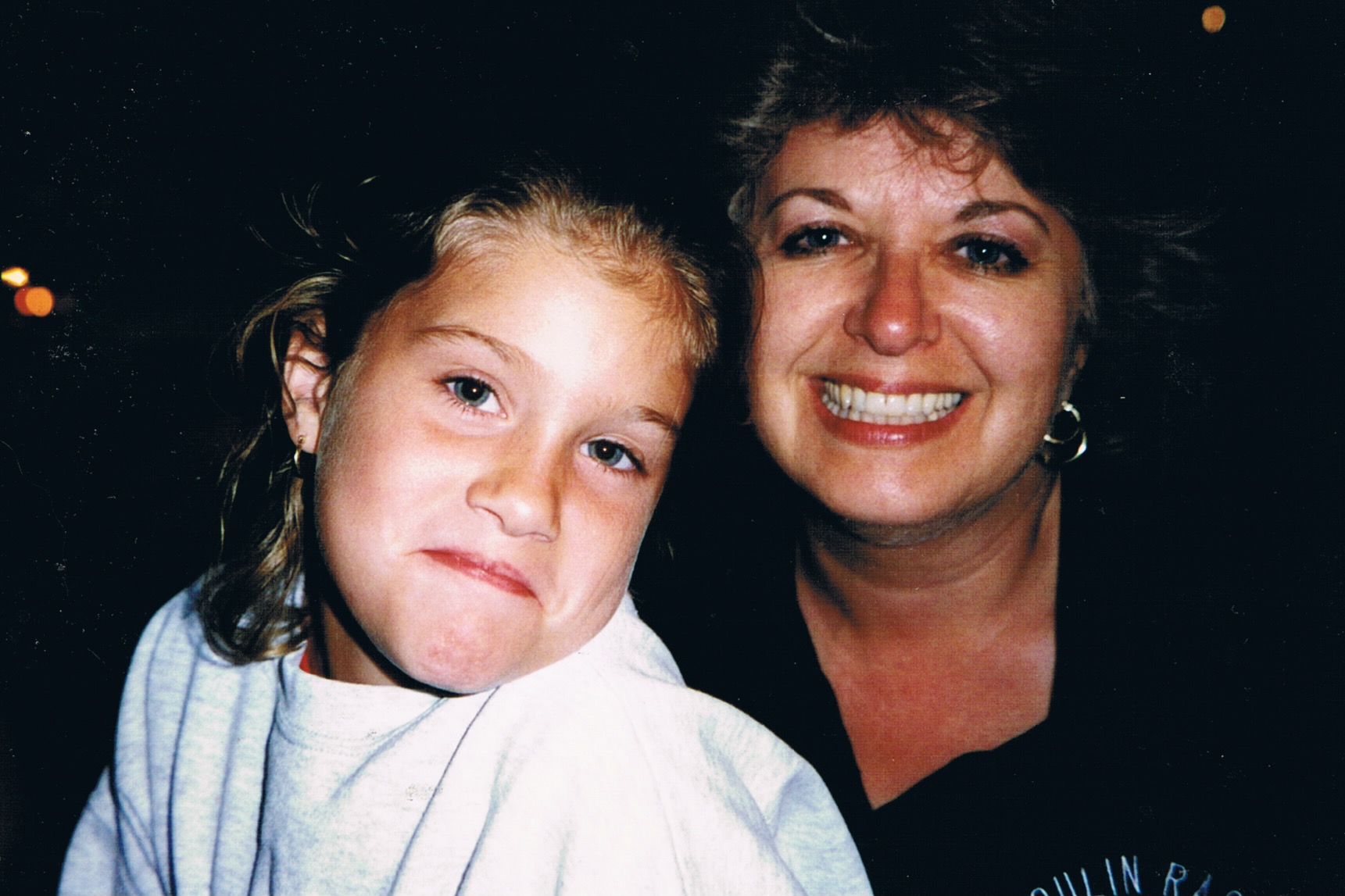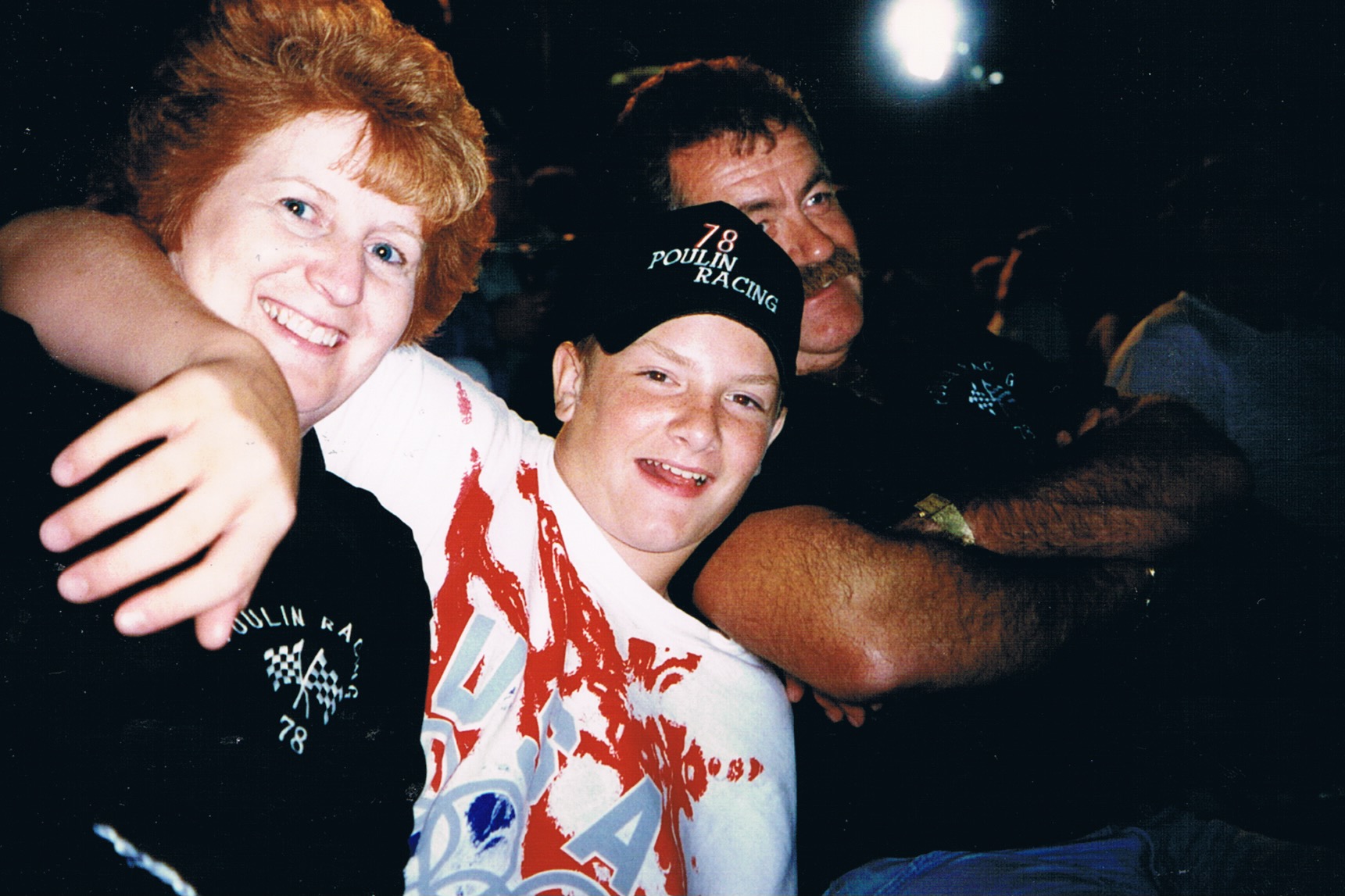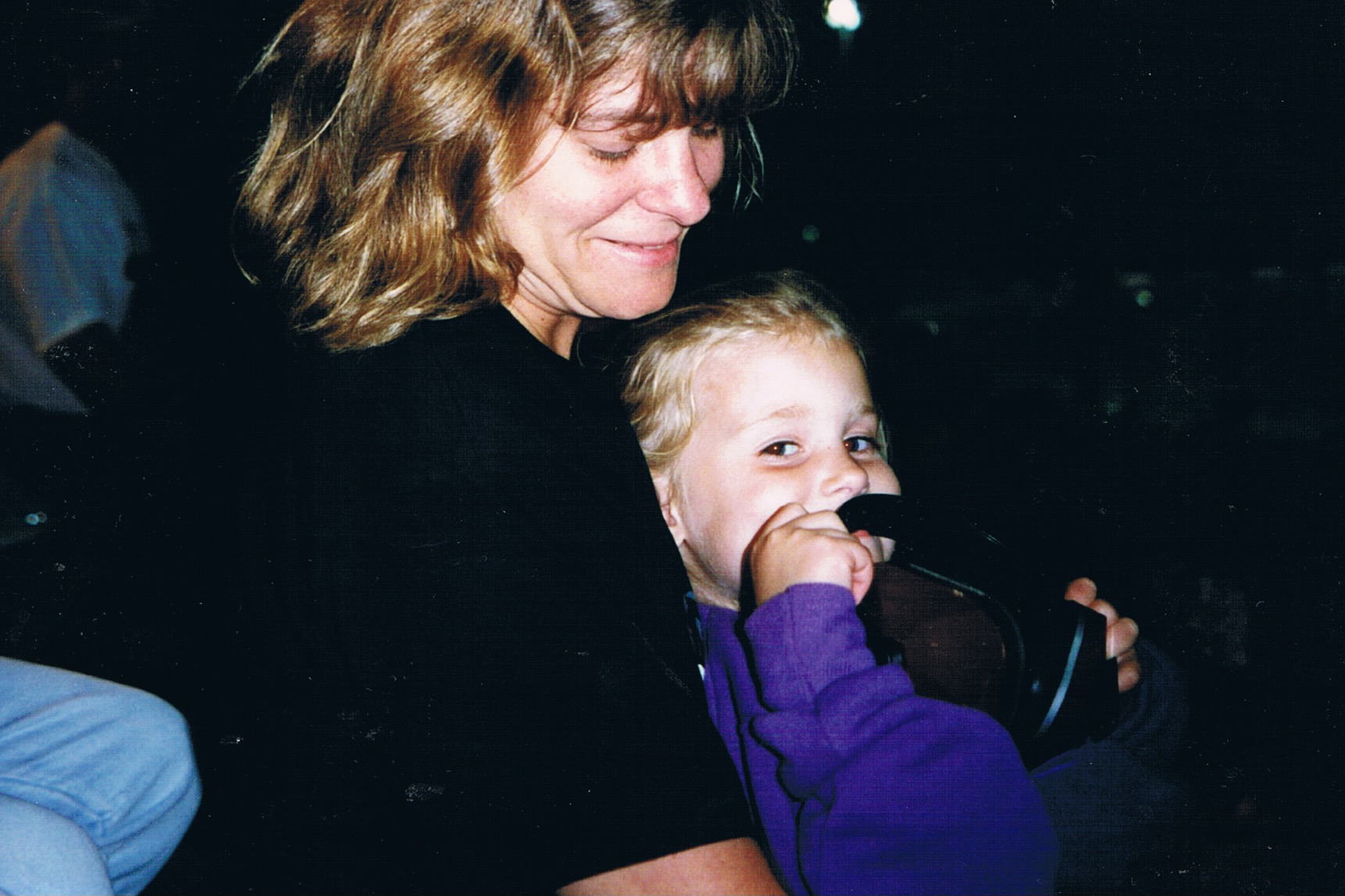 Pit Party is for all but also for the kids.
Our granddaughters enjoyed sitting in the drivers seat!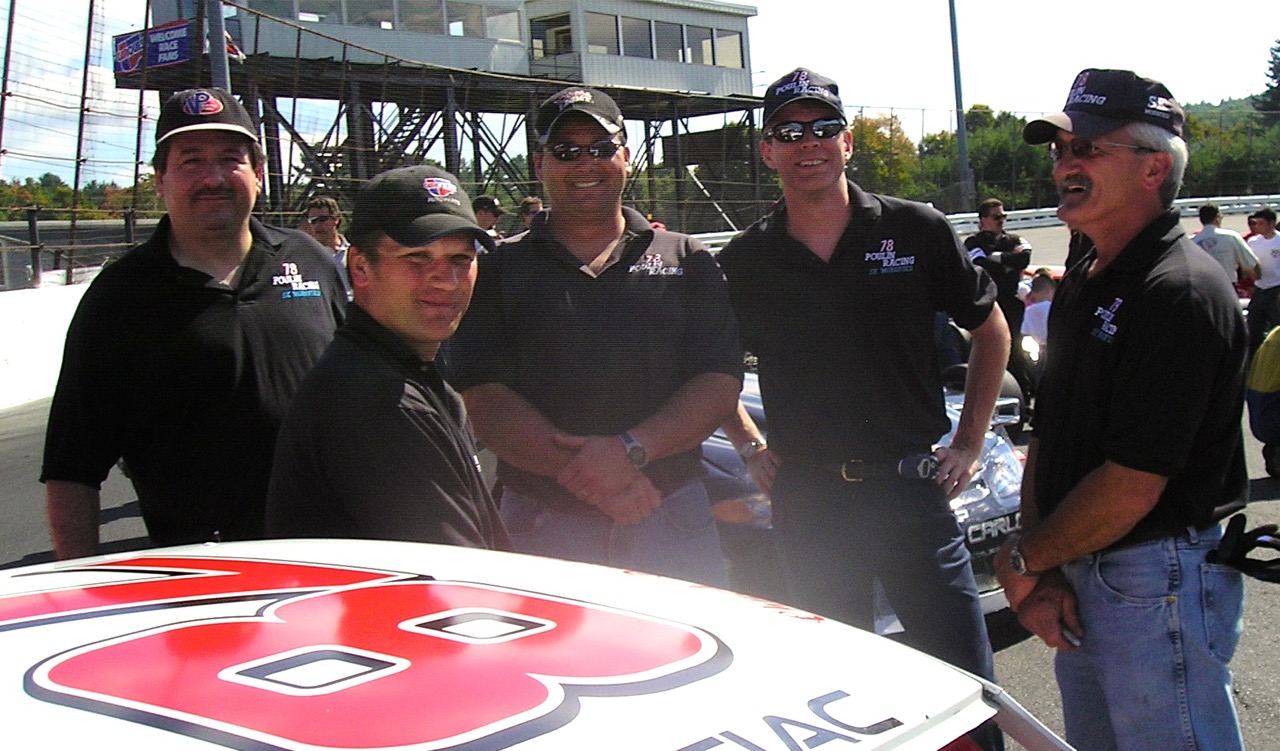 Getting them to behave was very trying at times!!!
But all in all we were a good team and hung out together! Of course John Power's black clothes wore better than all of ours. Lookers Embroidery of East Haven was the company that kept us looking good.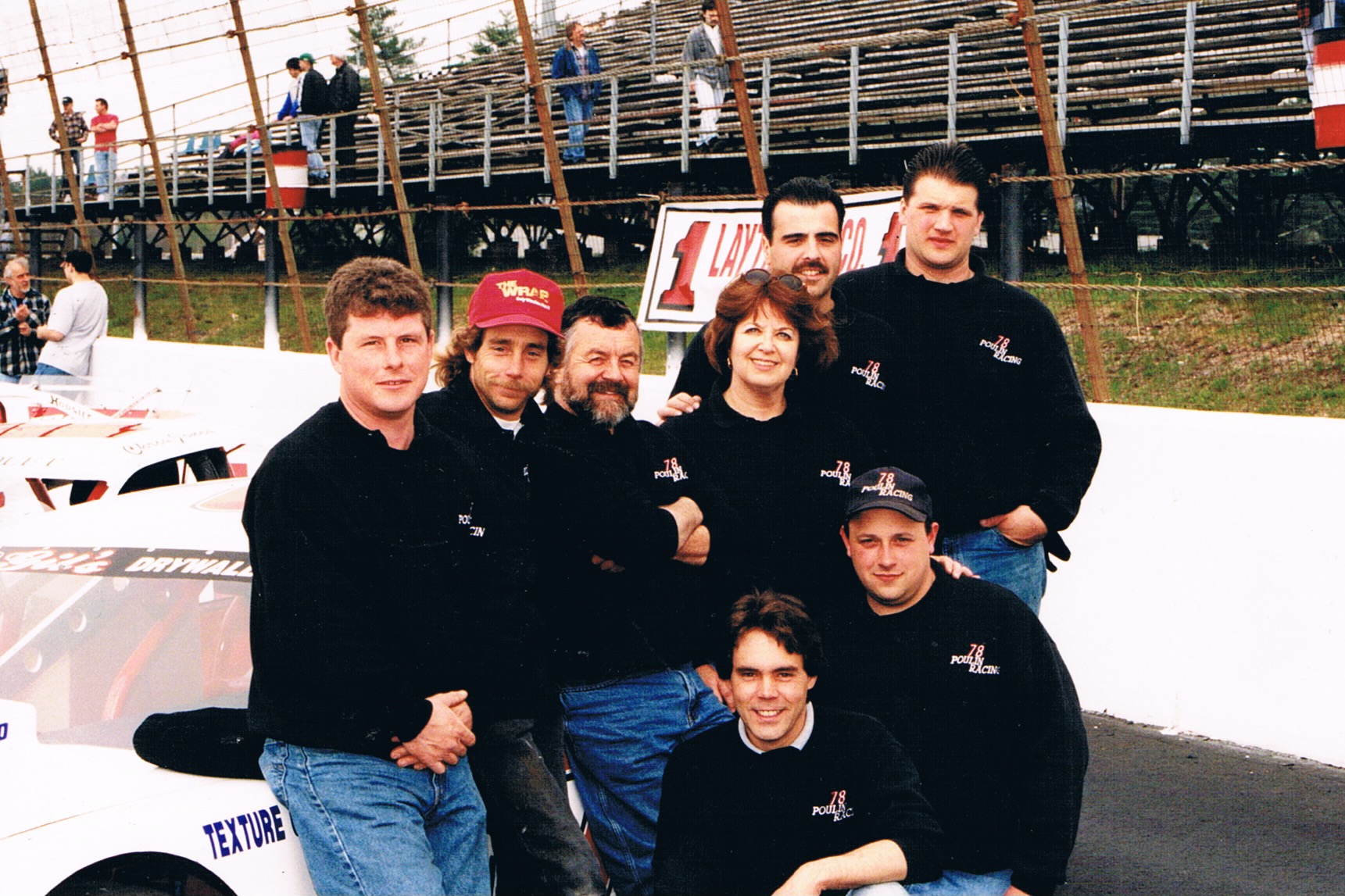 We won races in each year with Chuck,
Docherty,Chuck 9/28/97 ProStock Fall Final 40
Docherty,Chuck 5/15/98 ProStock 40
Docherty,Chuck 8/7/98 ProStock 40
Docherty,Chuck 4/25/99 ProStock Sizzler 40
Docherty,Chuck 8/27/99 ProStock 40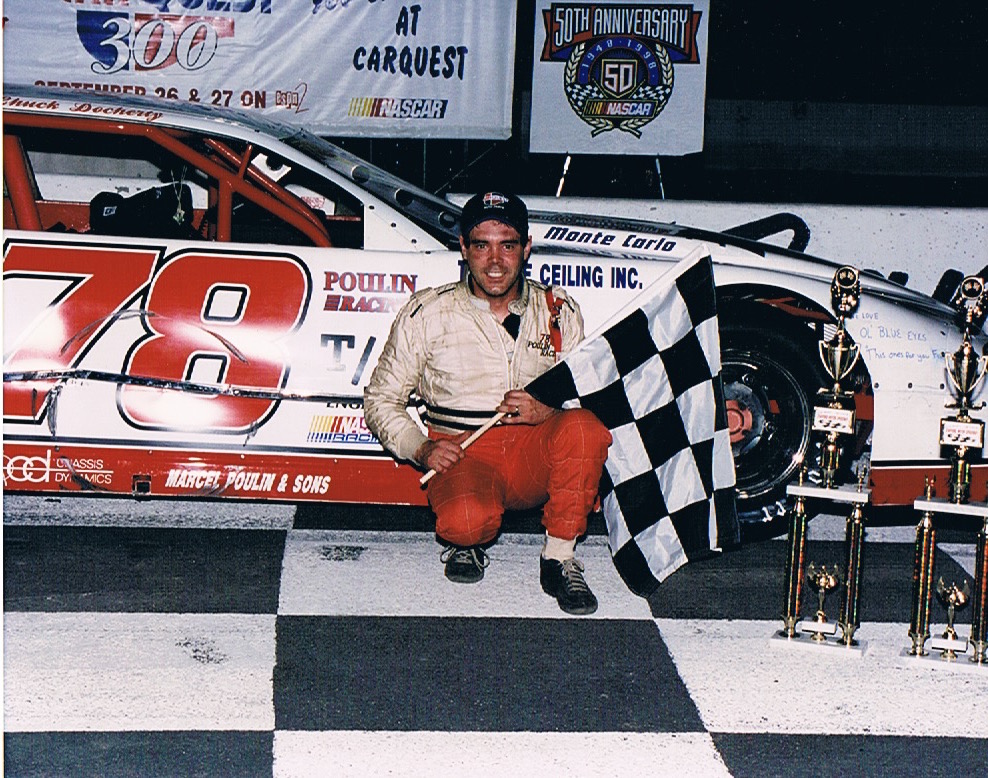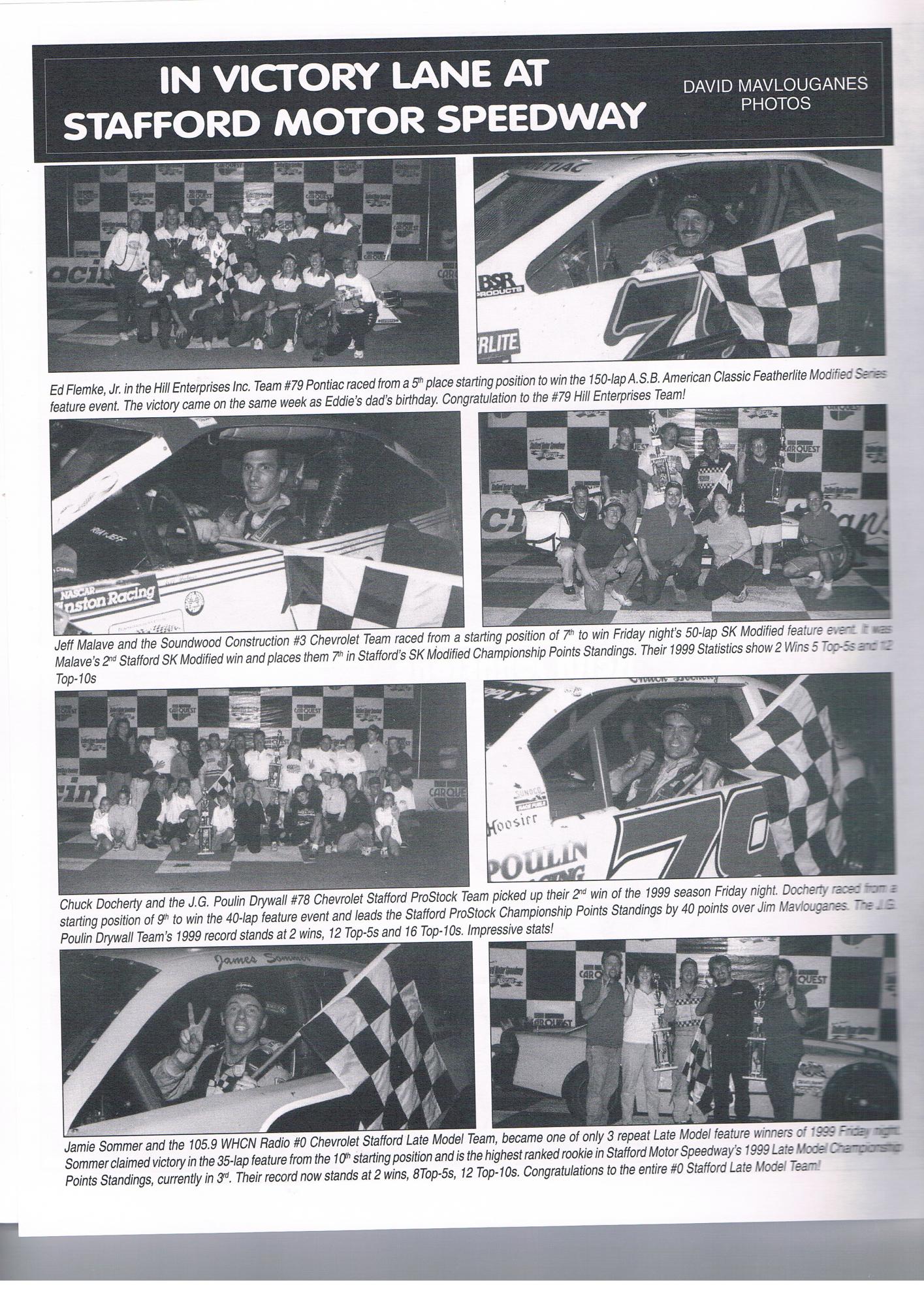 We won the Pro Stock Championship in 1999! And we celebrated in style! As I look at these photos now so many years later, I miss those that are no longer with us, and treasure the friendships that are still part of our lives.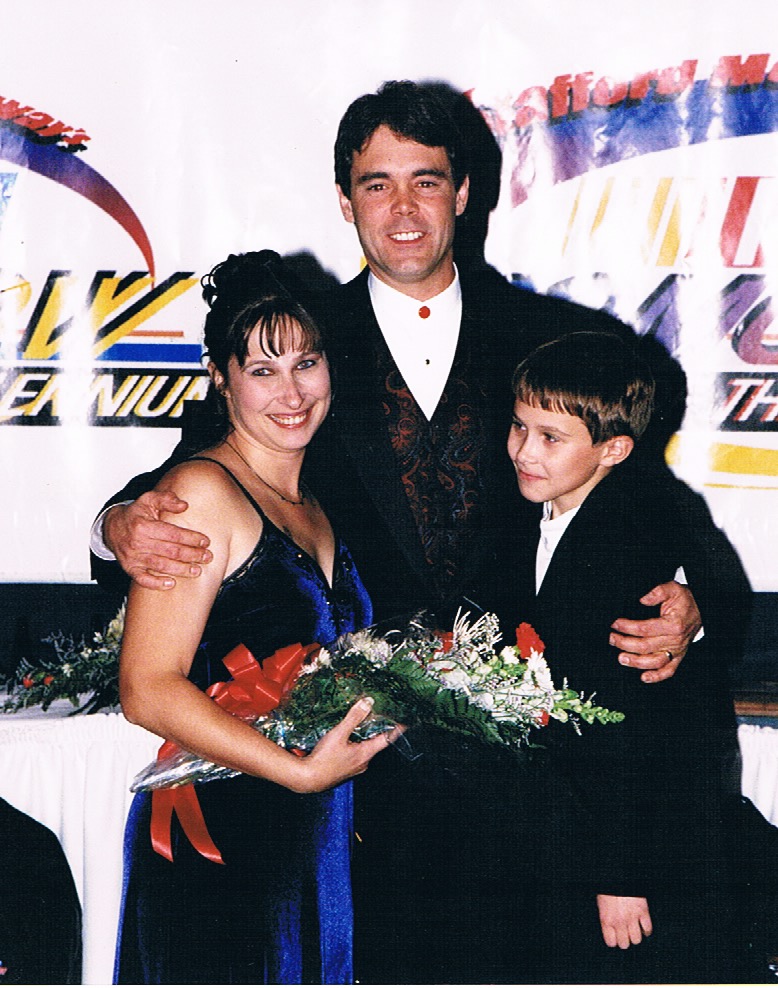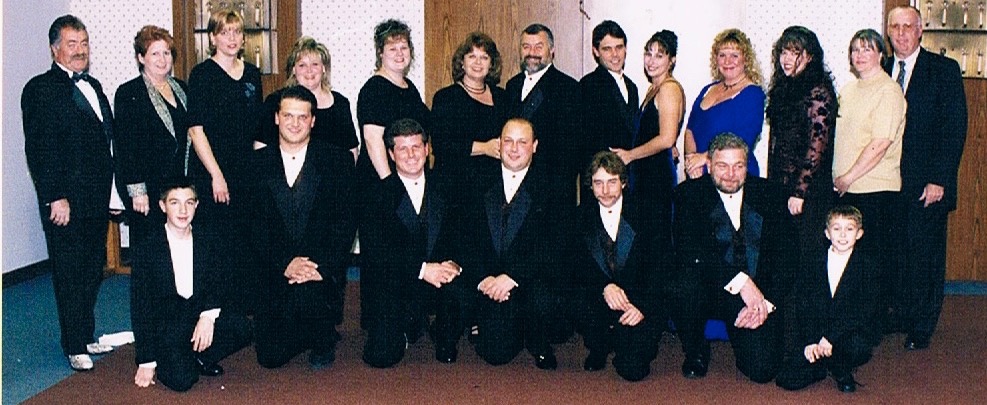 And on that very night, we decided announce to our team that we would be moving up to the SK Division!
But wait....we were not done racing! Riverside Park, Chuck"s Playground!! was having a Pro Stock invitational, a "Run What You Brung" race. And seeing as we had just returned from a successful last race at Lee Speedway, we decided to register it as a Lee car. This allowed us to run a different carburetor and intake and we were FAAASSSTTTT!!!!
So fast that on at least 6 tech visits, they kept making us add weight in order to level the playing field. It was funny to us, because each time, Chuck would go out and set new record practice times and here they would come. There was so much lead on that car, it was probably bullet proof!!
Well, we won! $2000 to win, in cash. It would be an understatement to say that many drivers were not happy with our win, and that is why three very nice Springfield policemen escorted us safely out of the track that day.
The photo below, represents the mood in the Winners Circle and a win that Marcel would revel in for many years after!!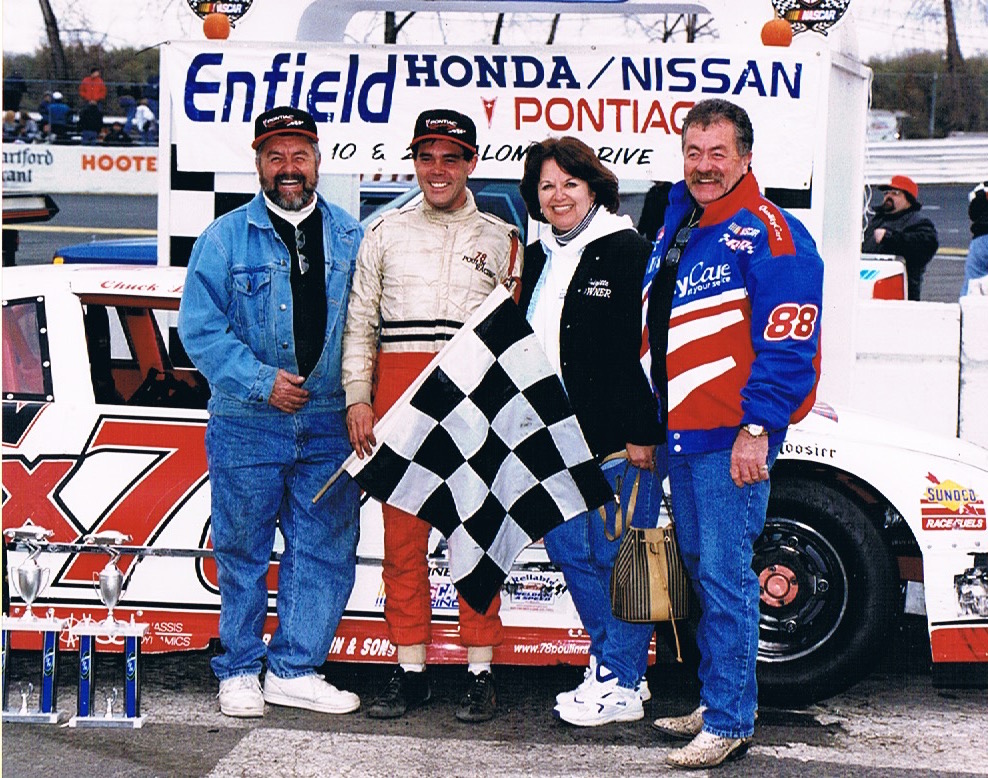 1997 End of Season thank you to Team.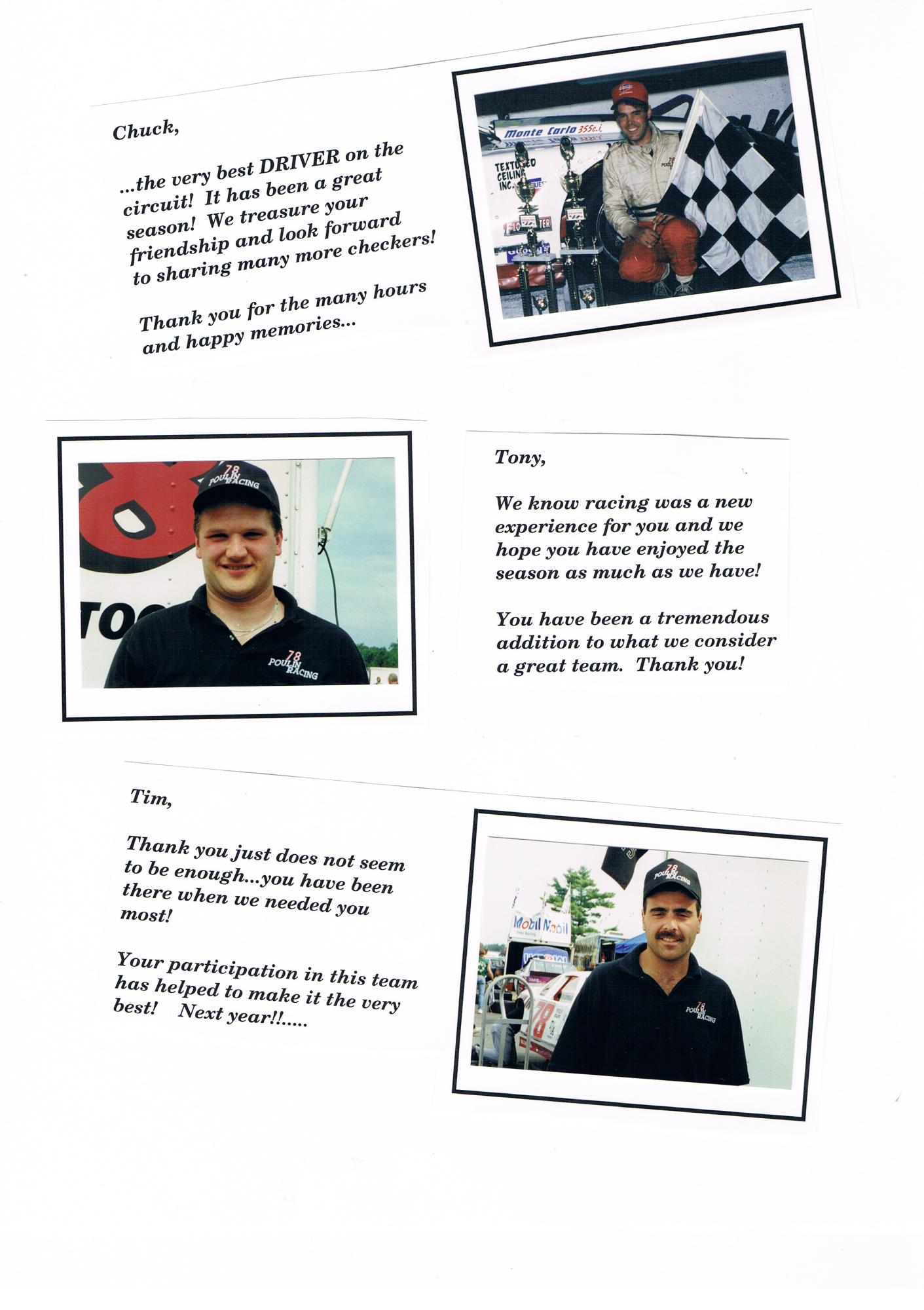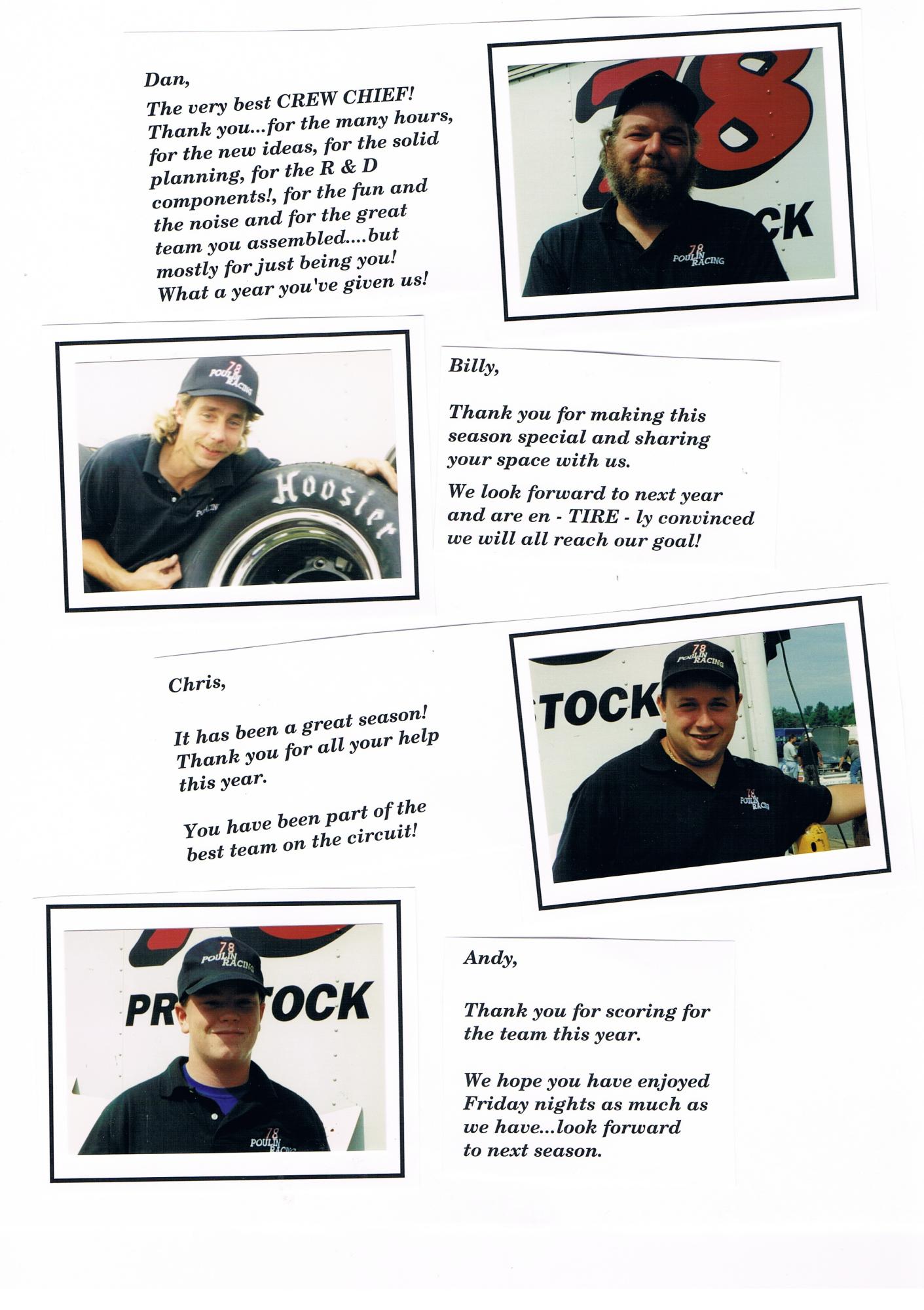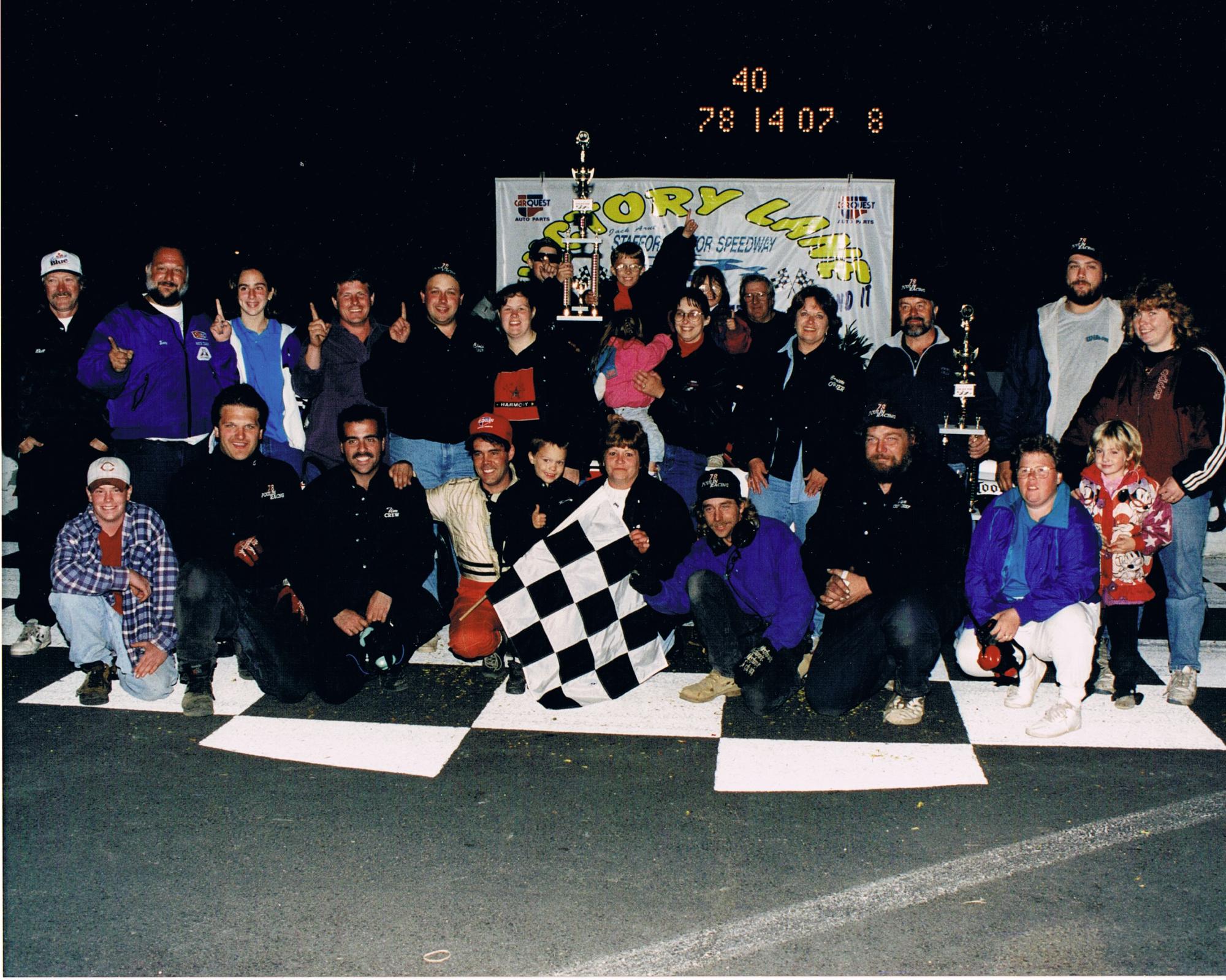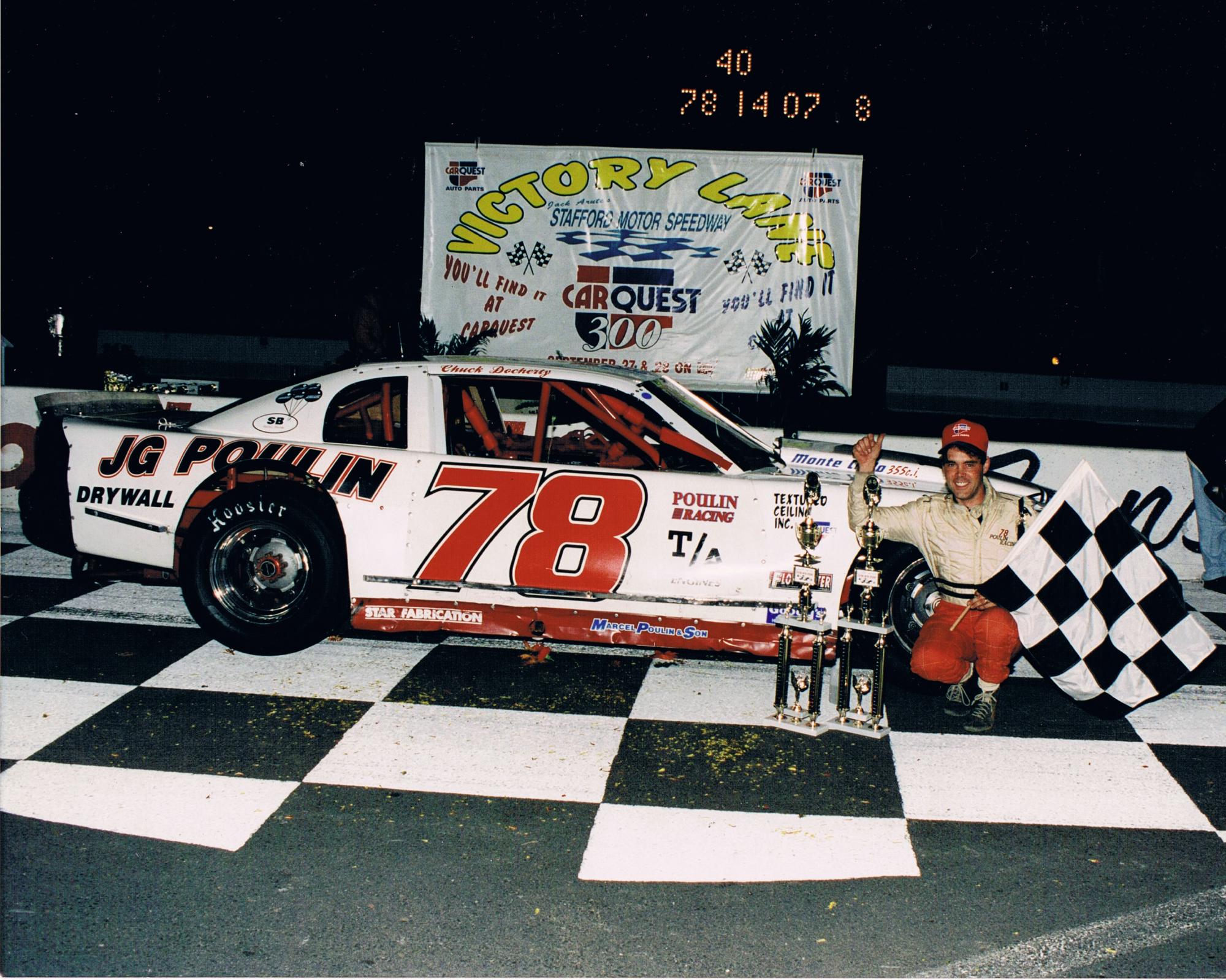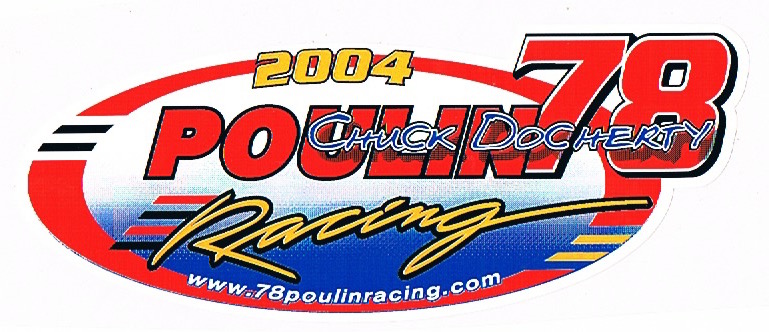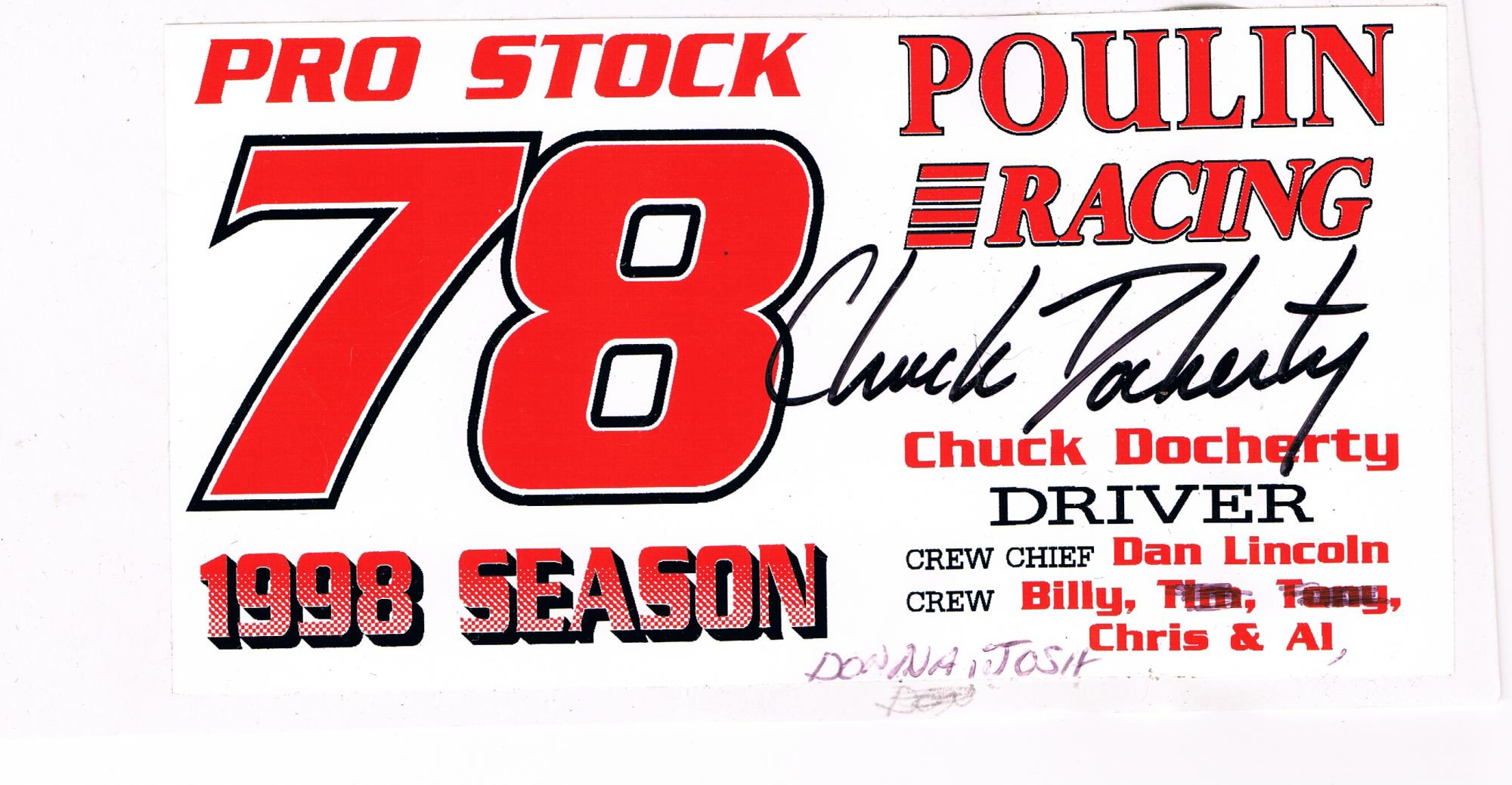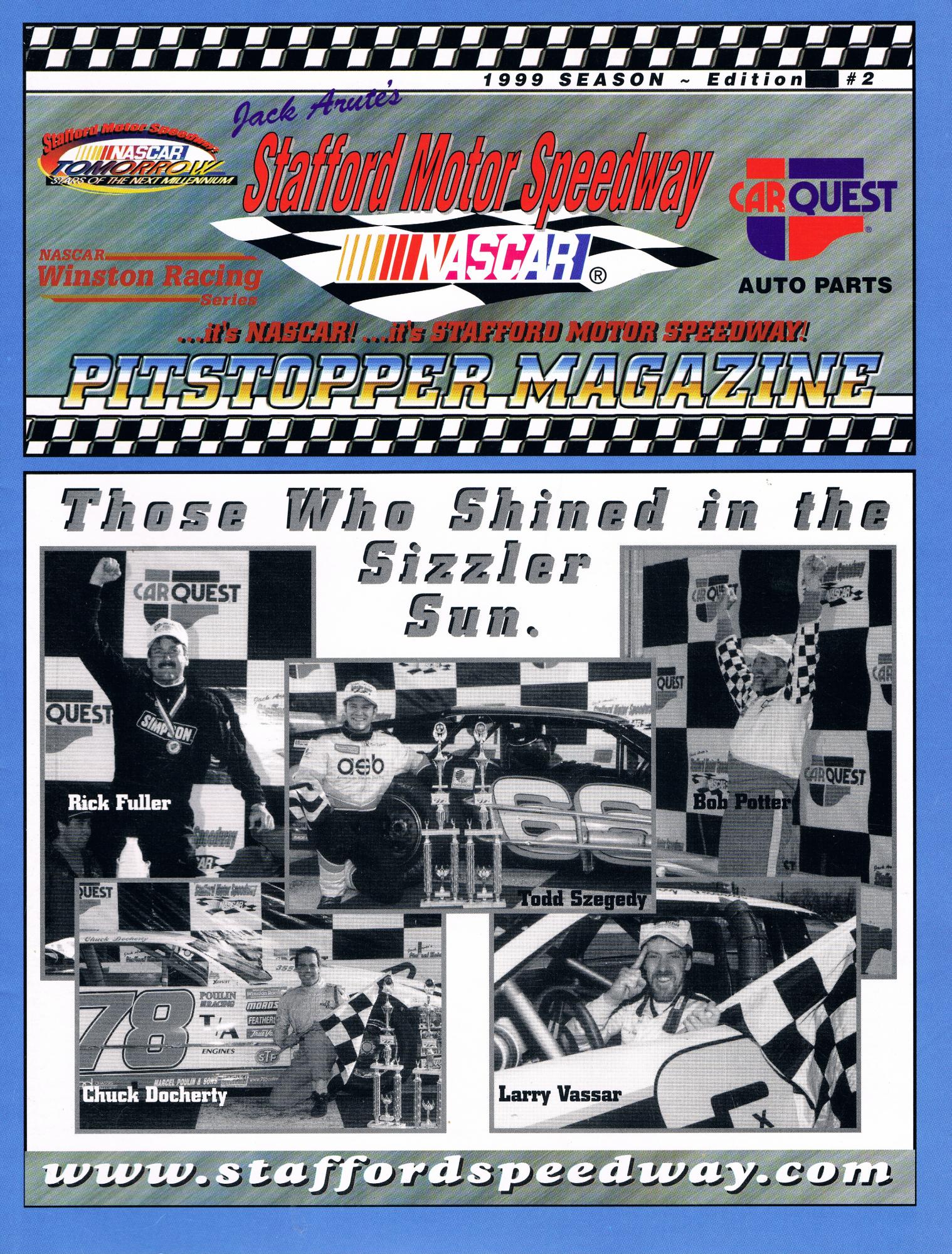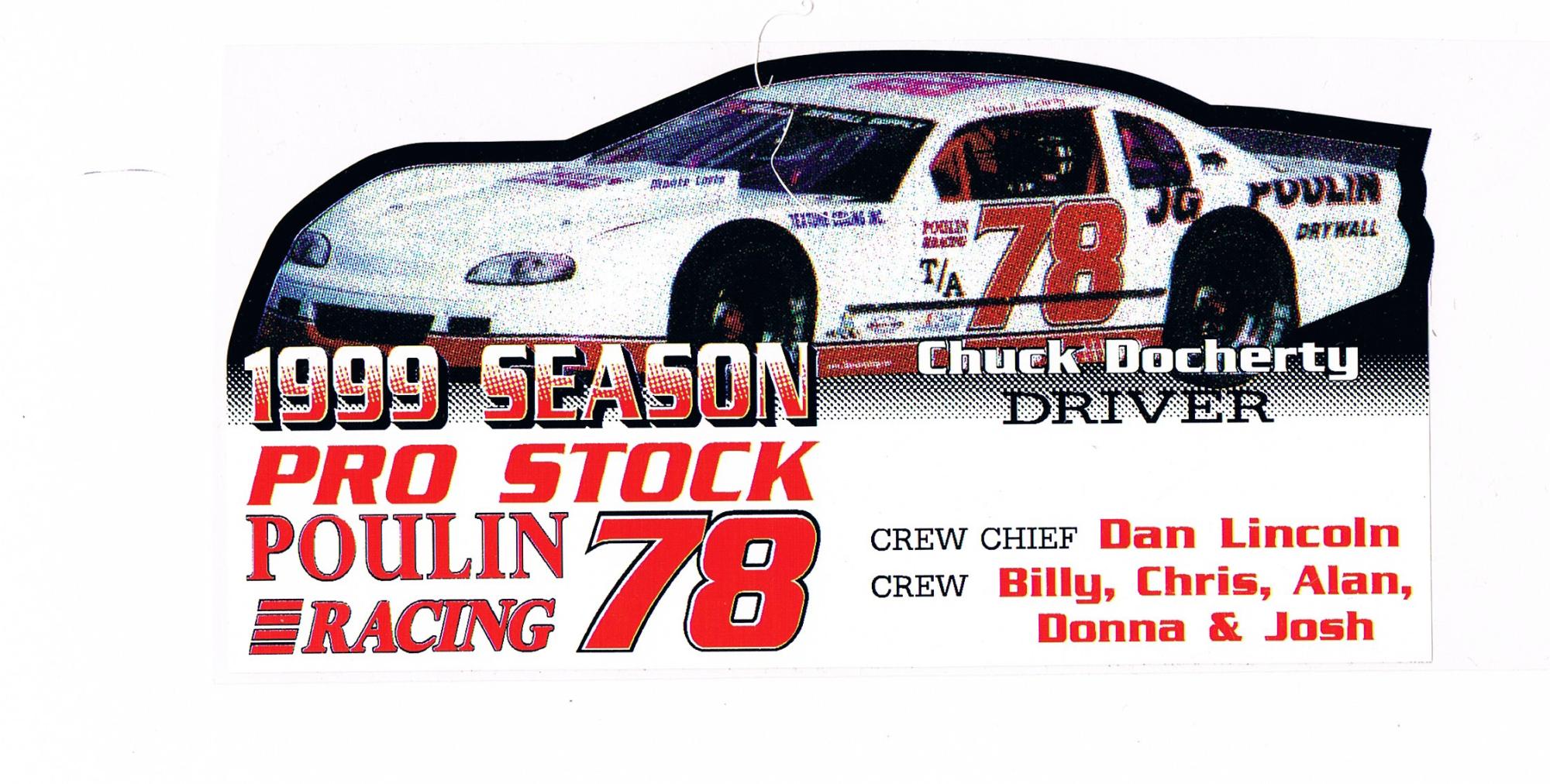 Both drivers had a good sizzler!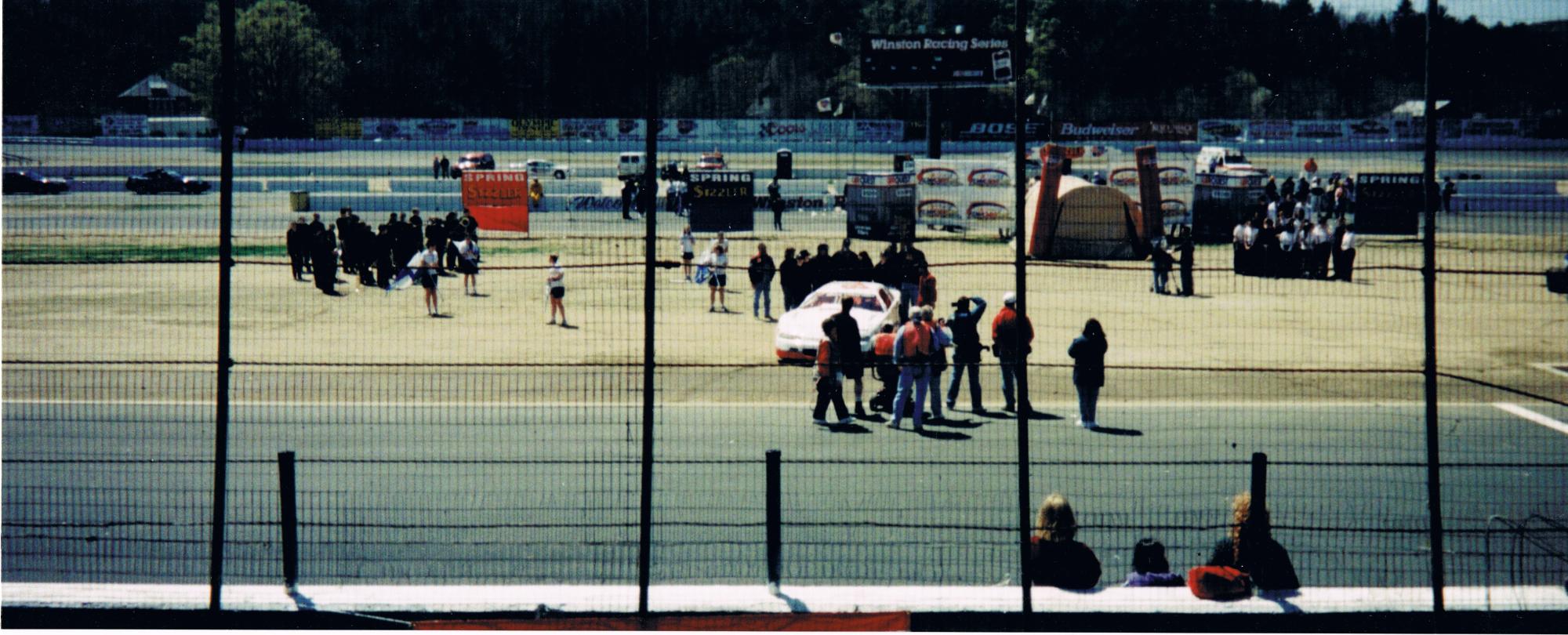 A fan's view of Winners Circle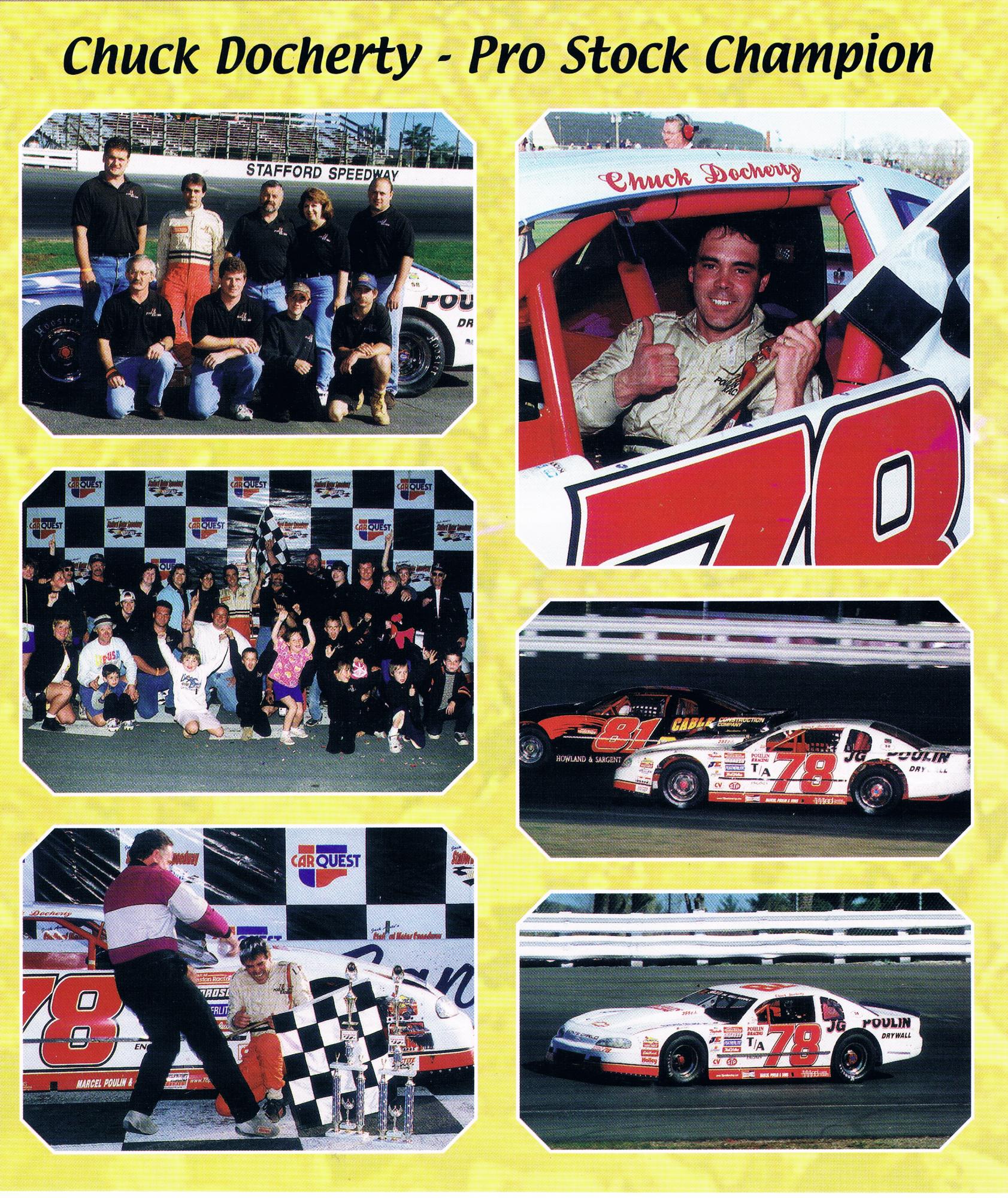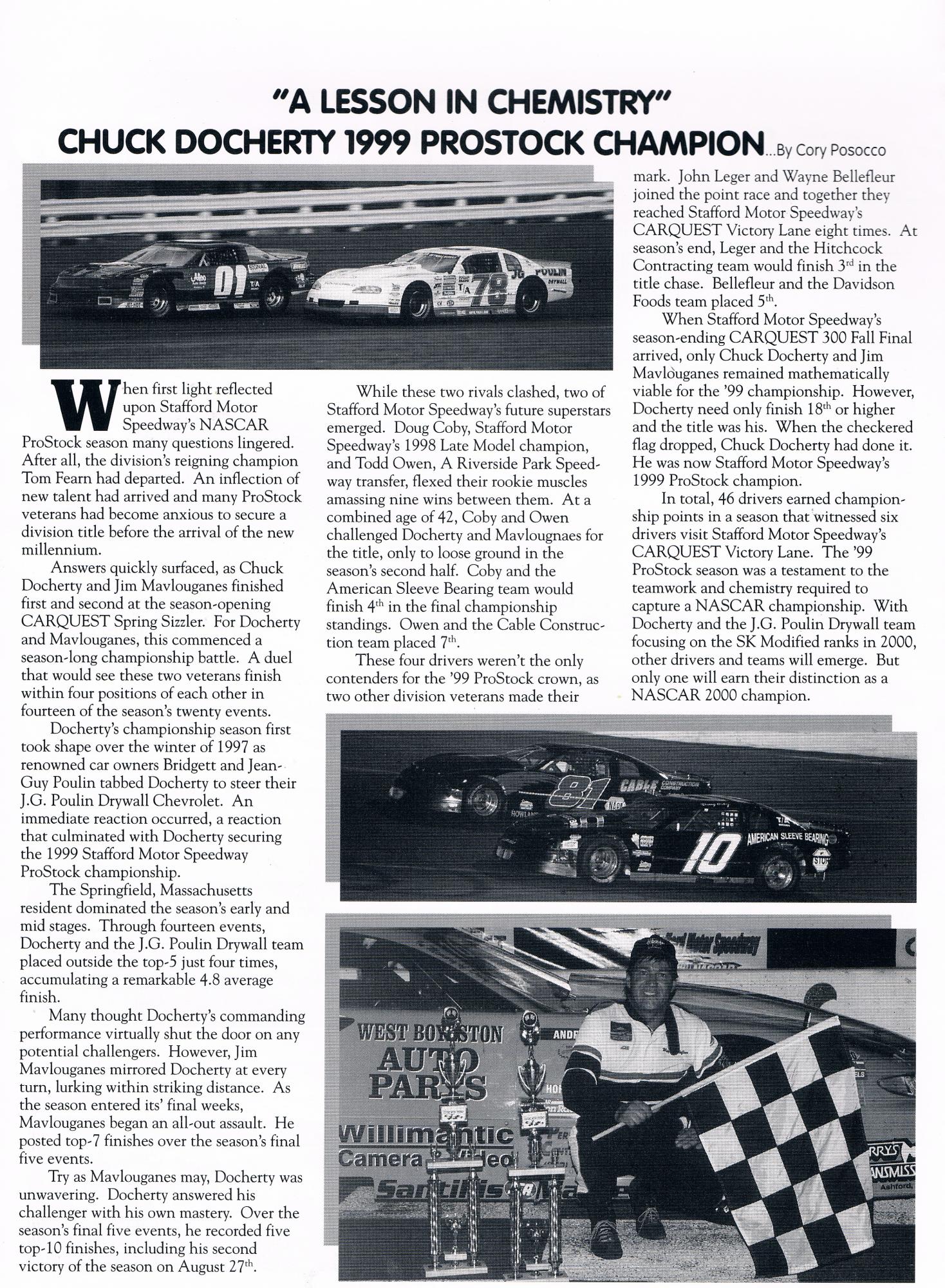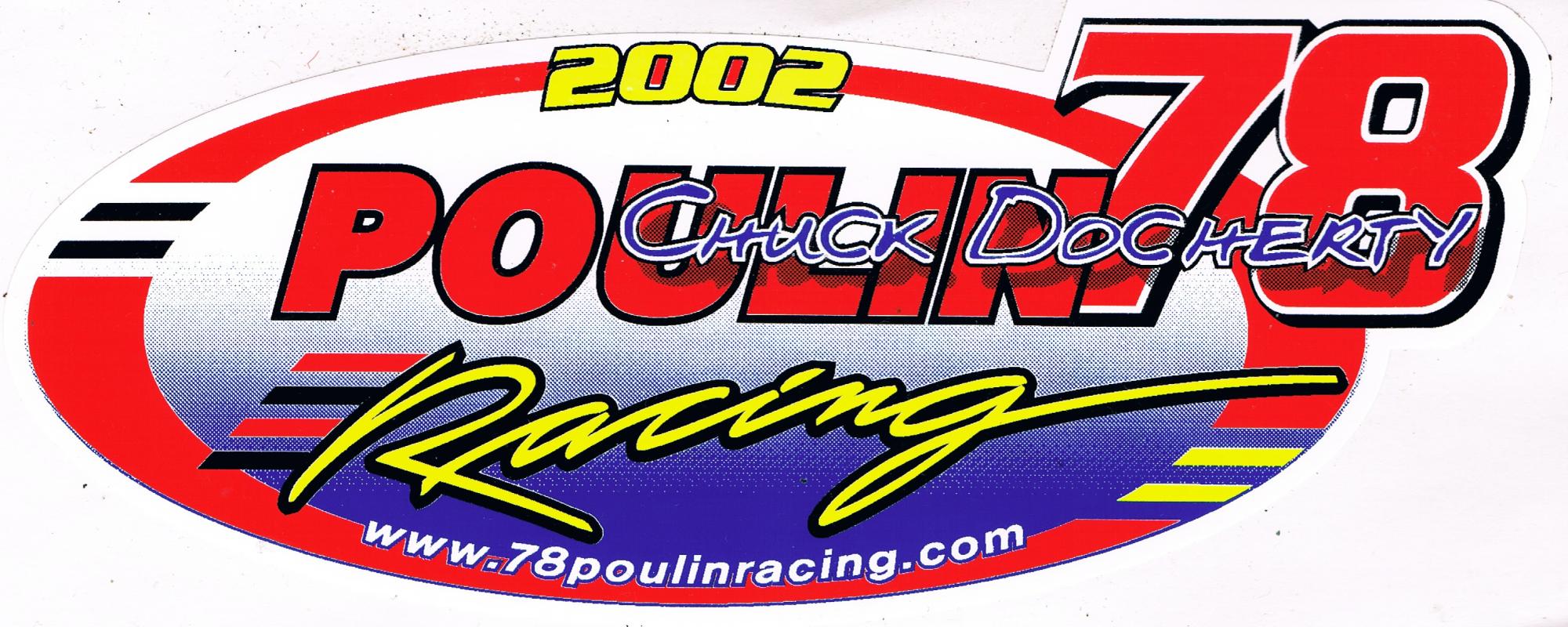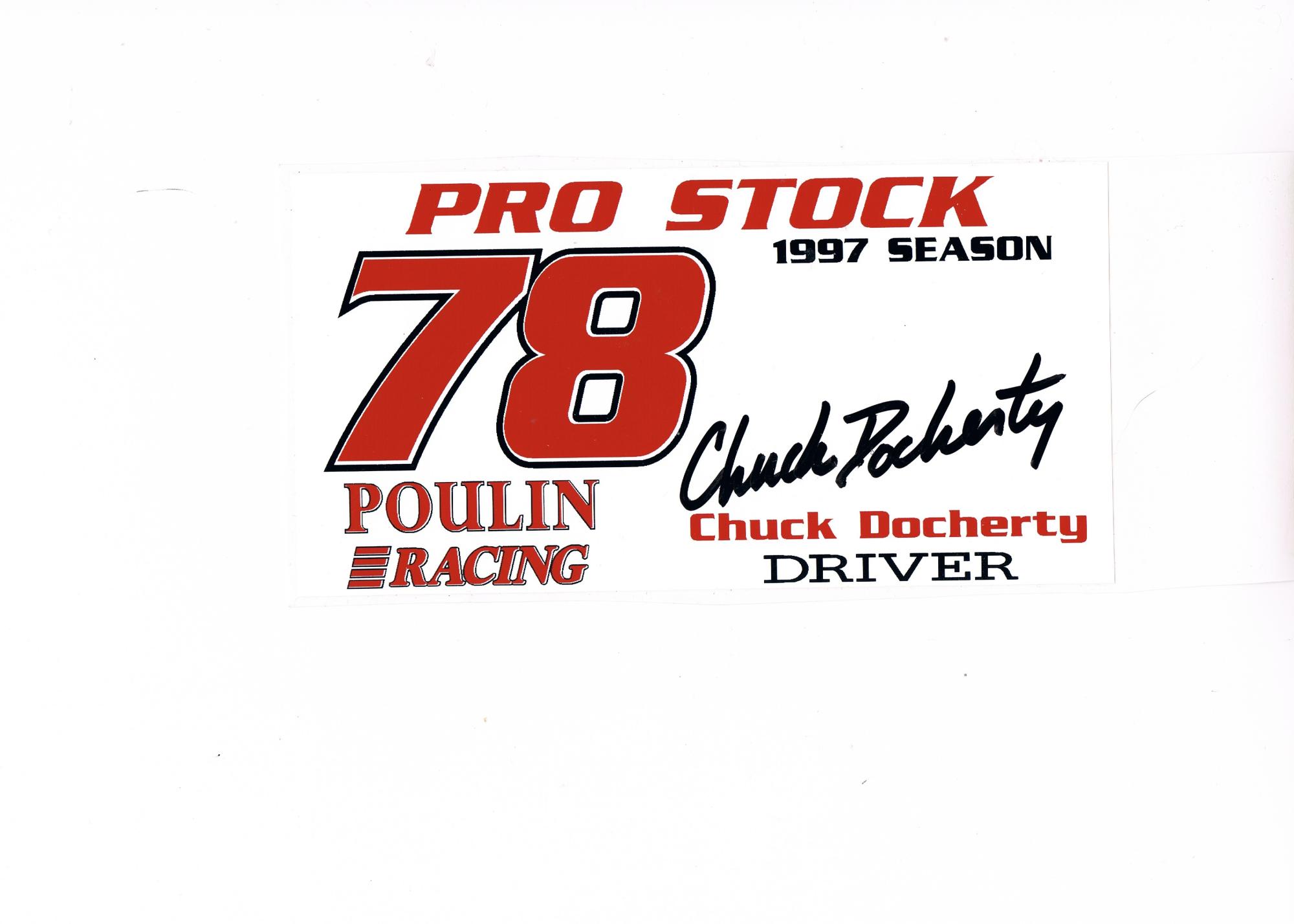 The people that made up that special season, celebrating at the Championship Banquet!